Rough travel conditions continue across portions of the Midwest and West as snow and ice falls. Icy accumulations of a .25" have been received in the Plains, while more than a foot of snowfall occurred in portions of the higher elevations of the West.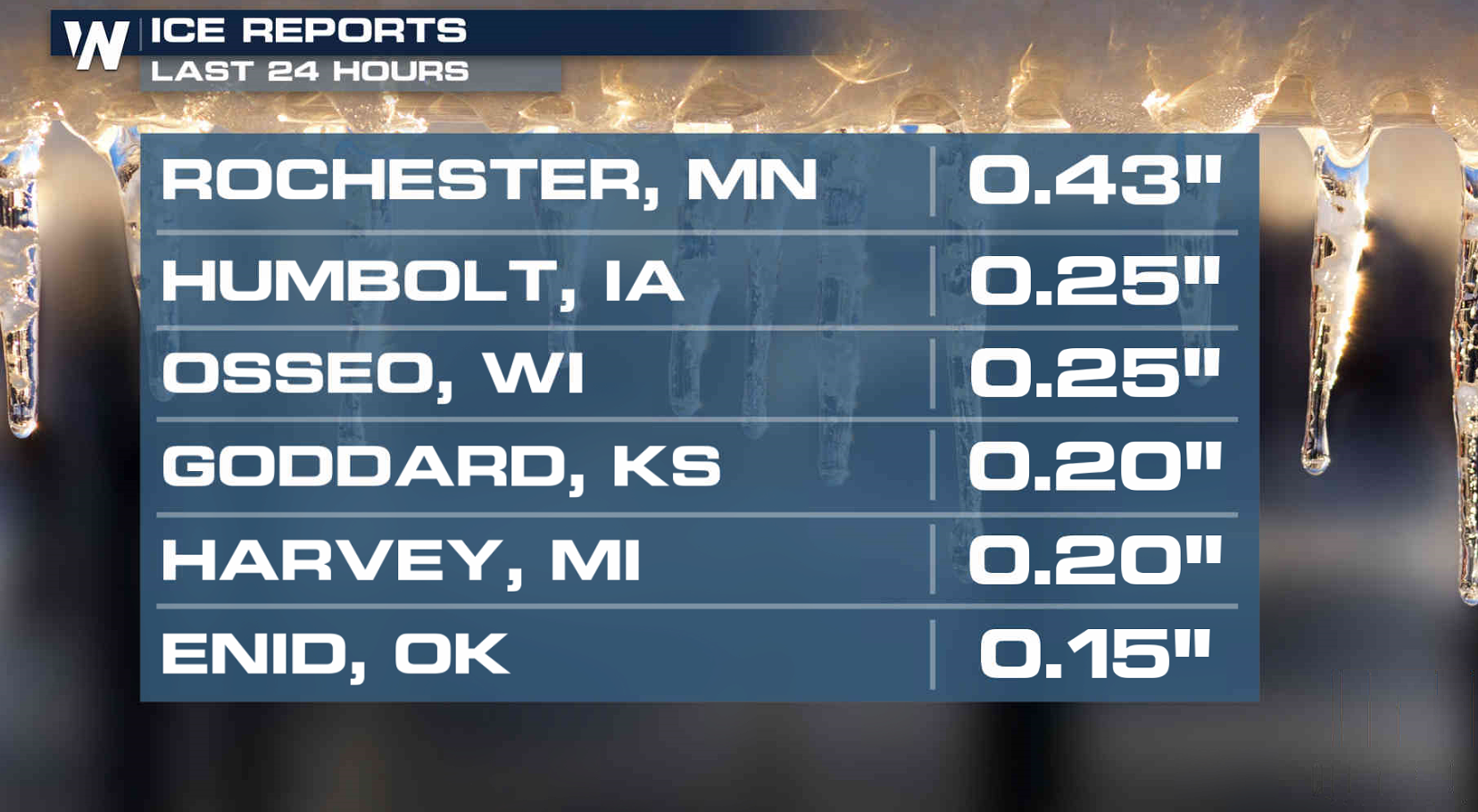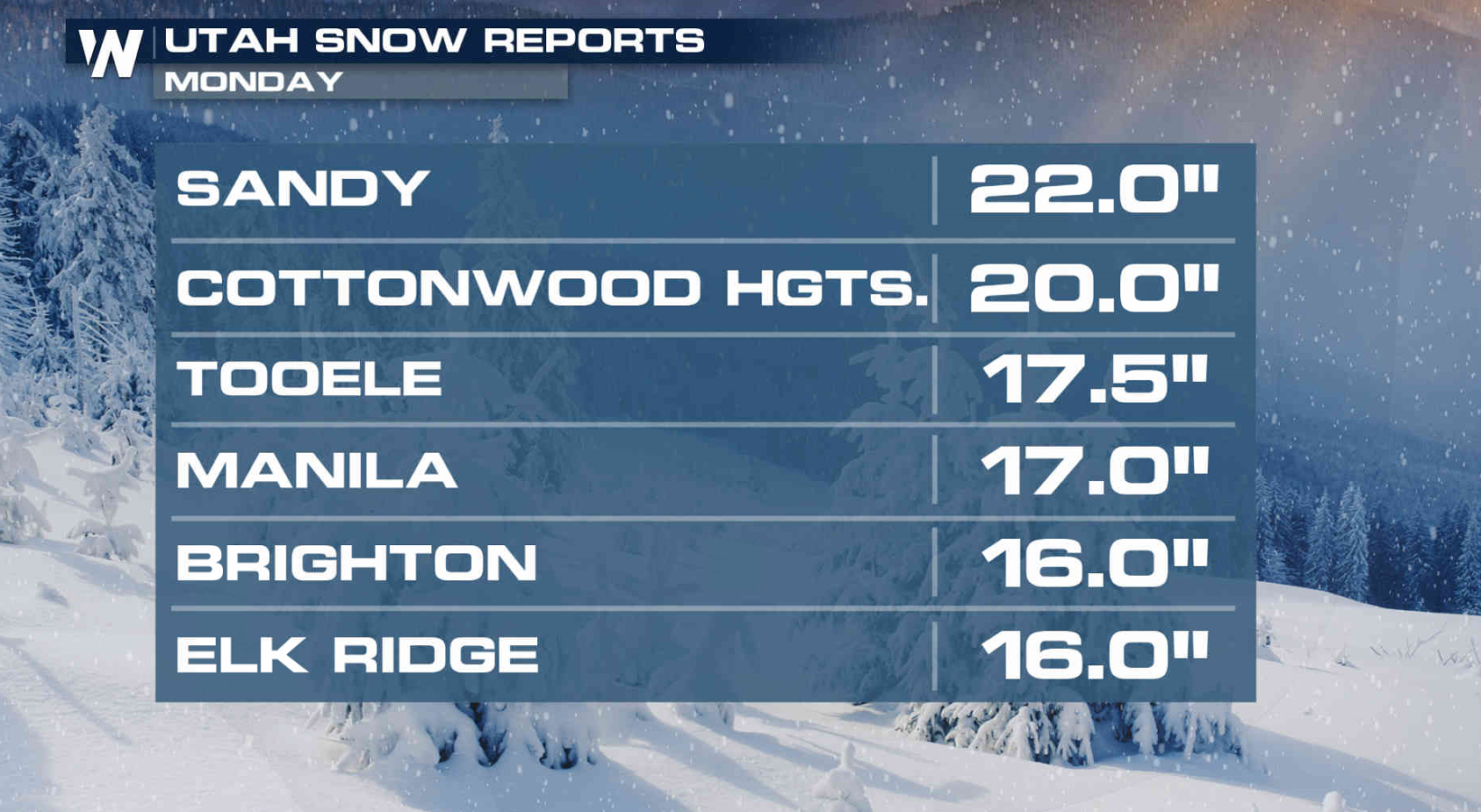 Snow and freezing rain will continue to accumulate today in the Midwest and Plains. Ice Storm Warnings are in effect near Kansas City and for northern Lower Michigan for a .25" of ice accumulation. Winter Weather Advisories are widespread from the Great Lakes to the southern Plains.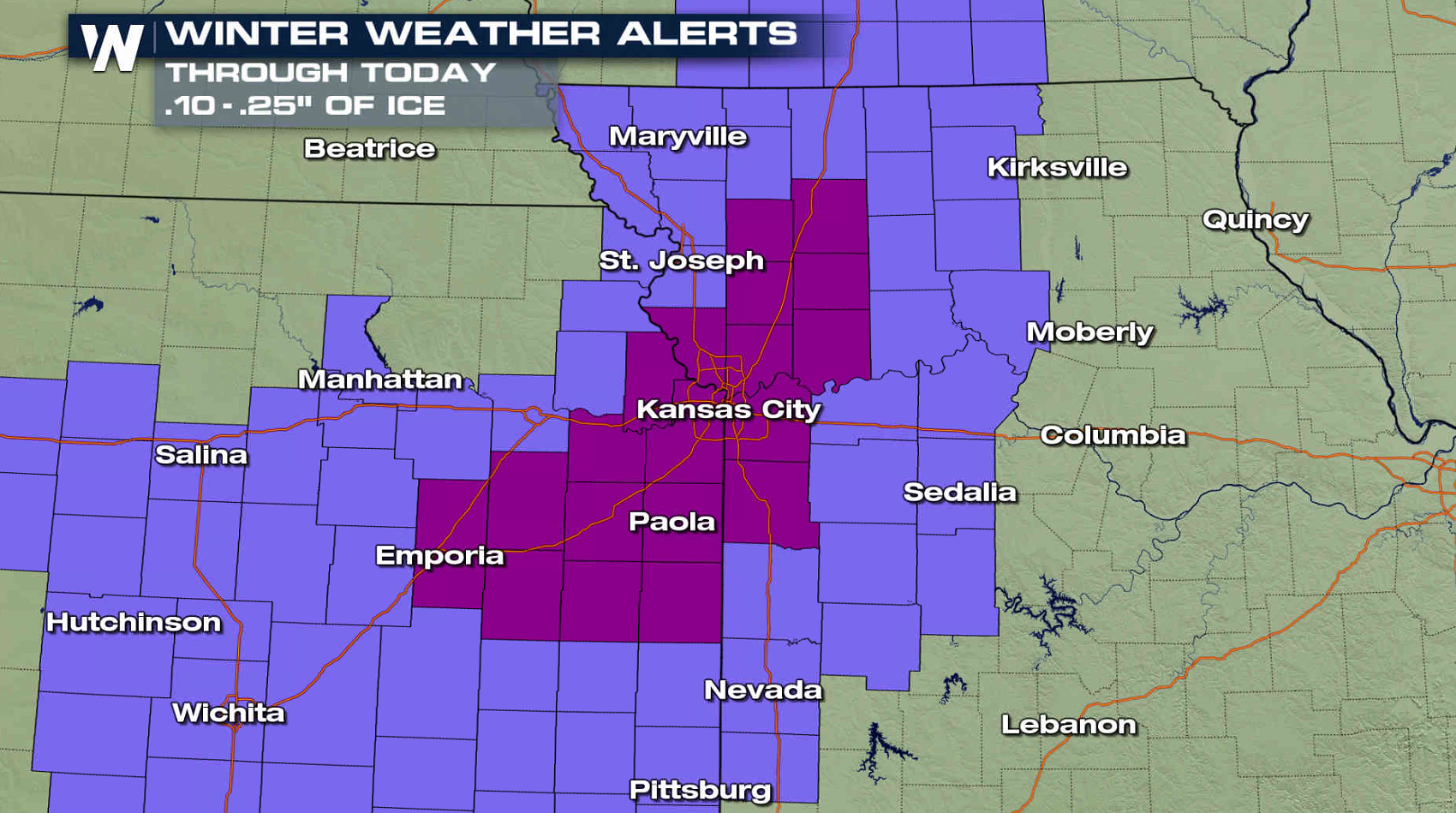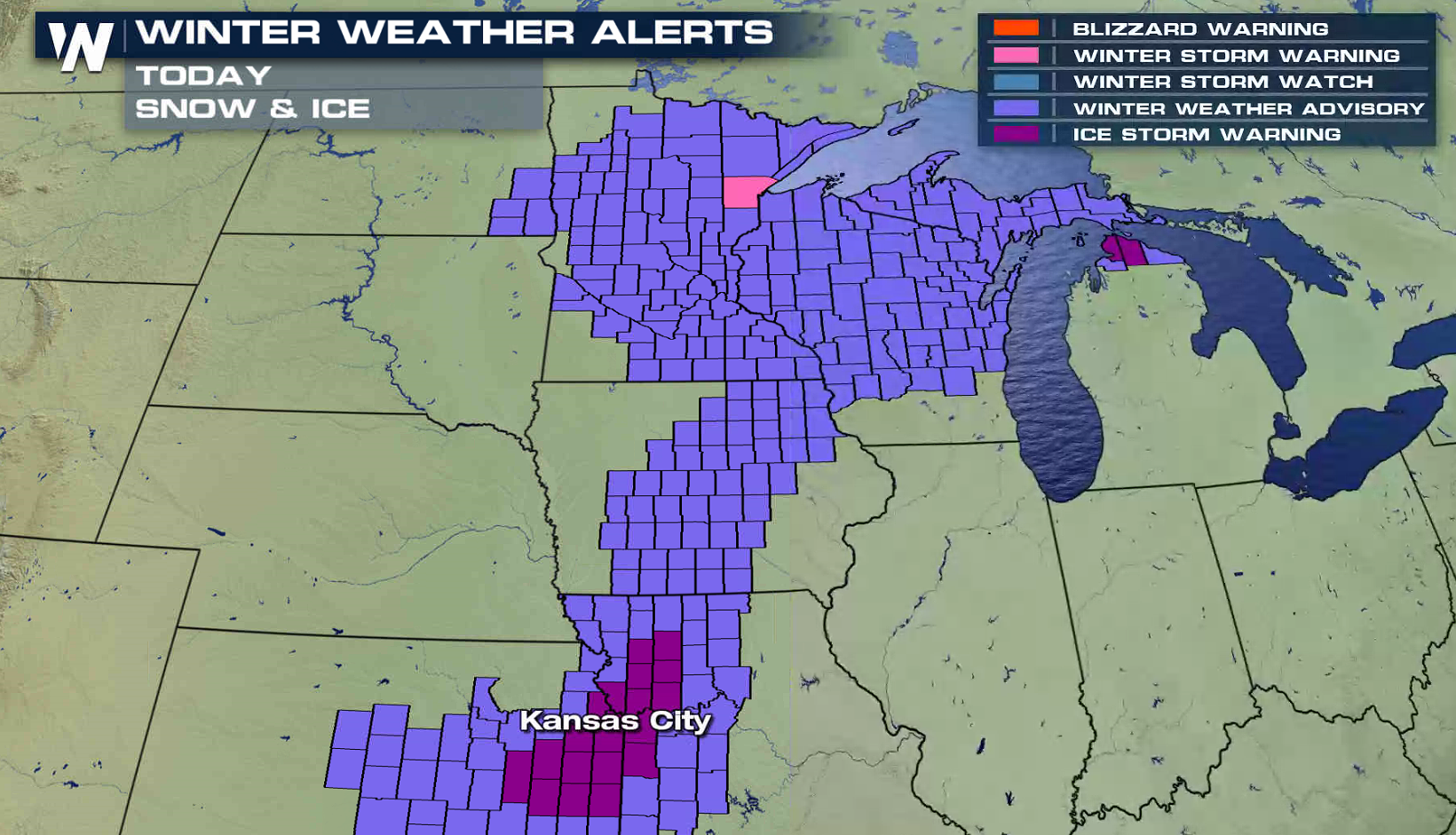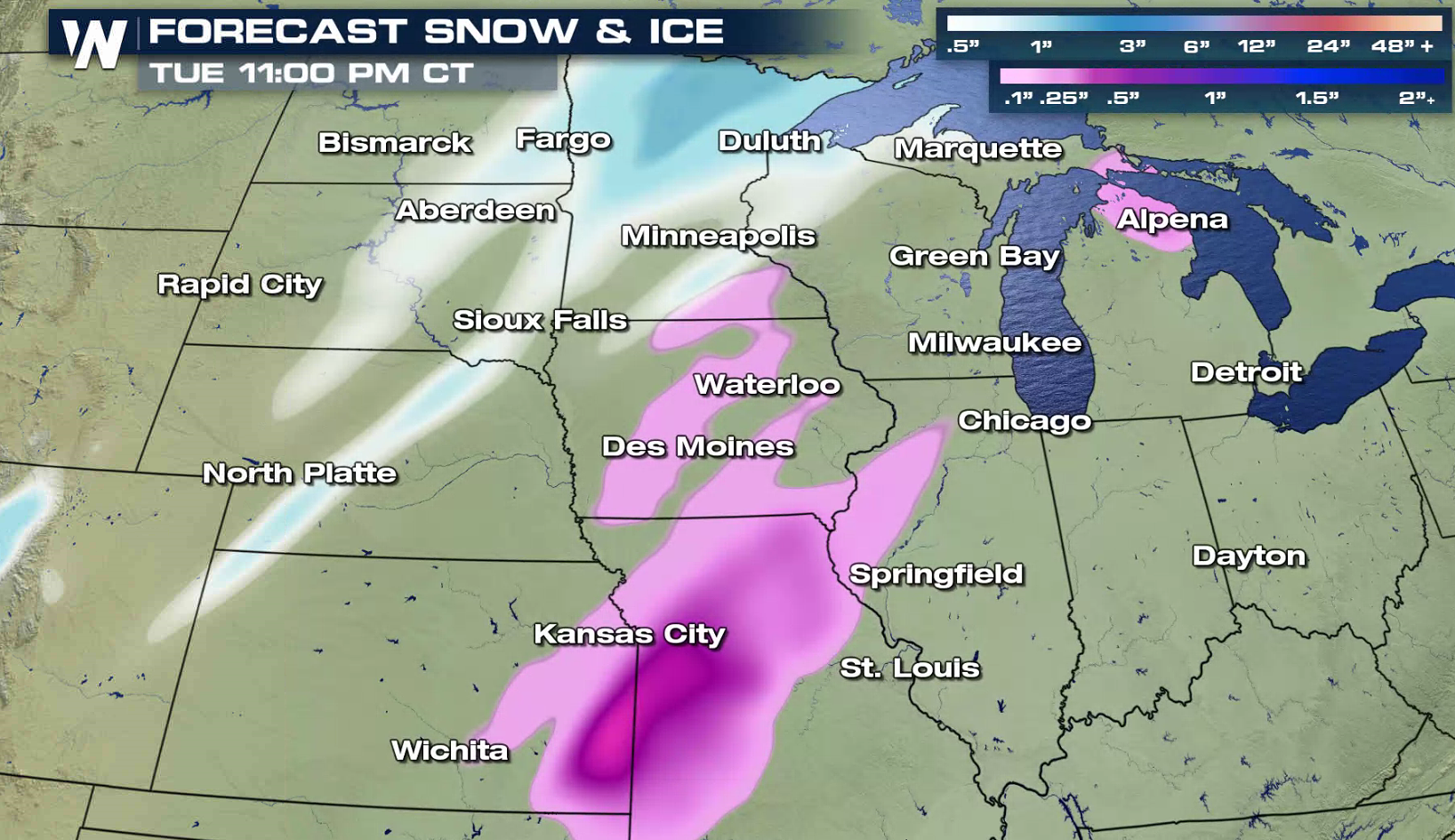 More snow is ahead in the West as well. The Cascades and Rockies may see up to a foot near the mountain peaks.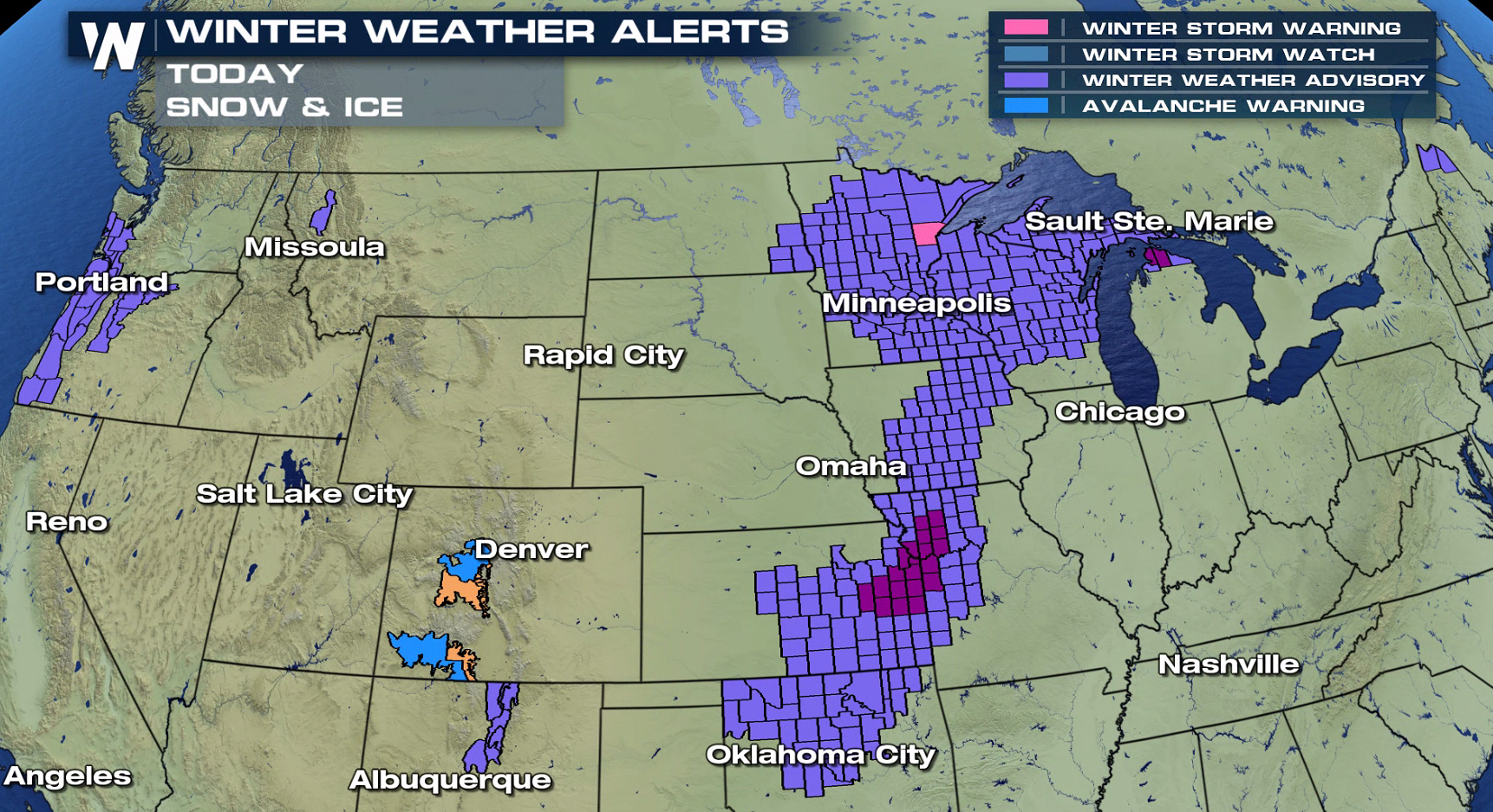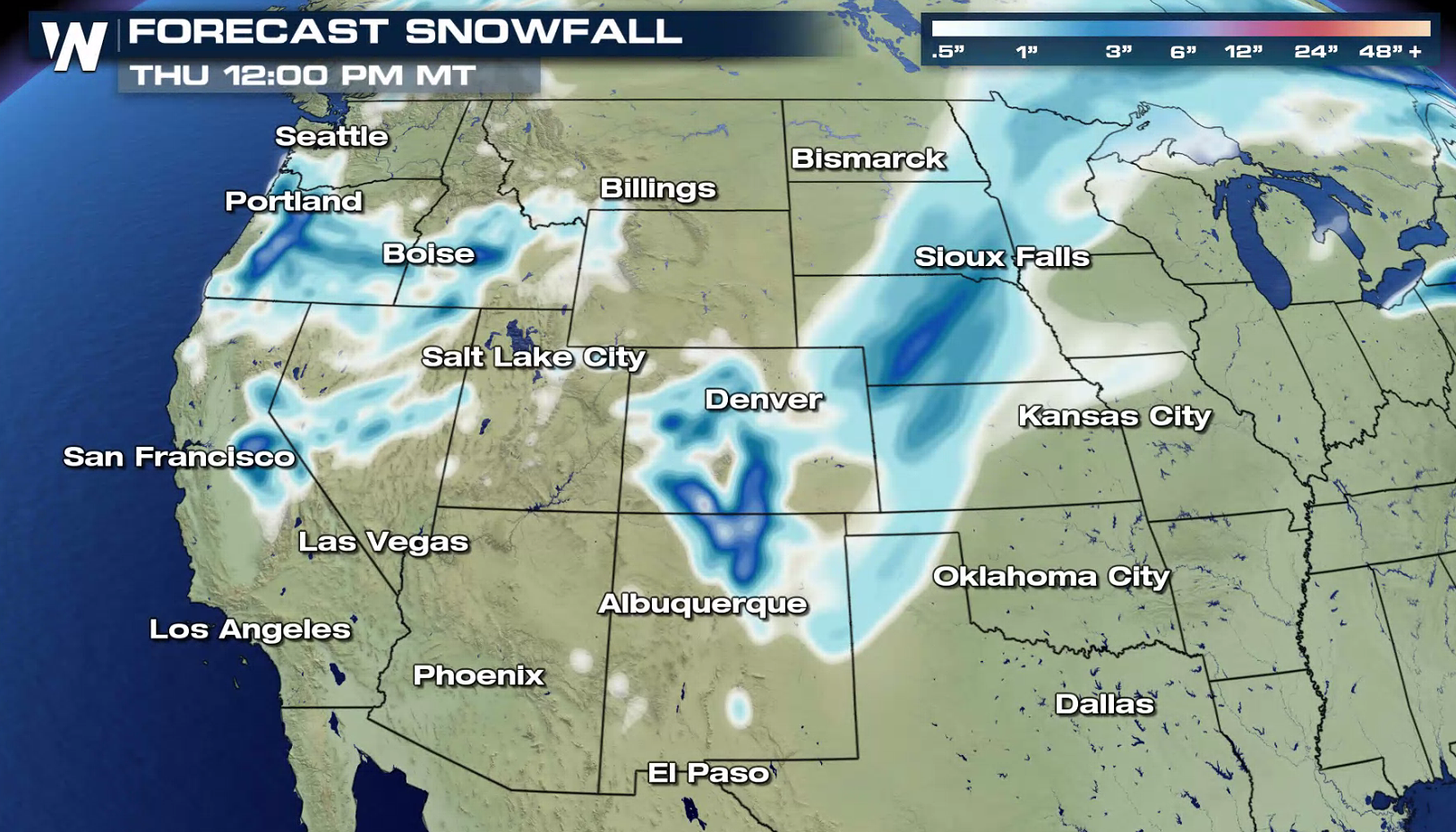 For WeatherNation: Meteorologist Mace Michaels