Until Monday, it hadn't snowed in Wichita, Kansas for 393 days!  No surprises here....this was the longest such streak on record for Kansas' largest city.  Records date back to 1888 in Wichita.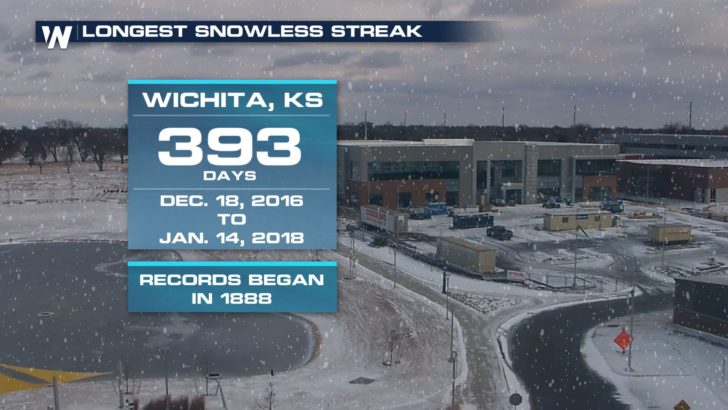 Official records are kept at Dwight D. Eisenhower National Airport southwest of downtown Wichita.  On average, the city receives about 15 inches of snow per year (not too much).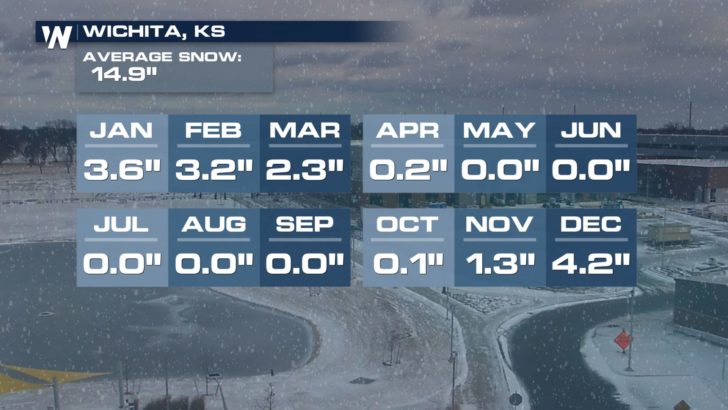 Looking ahead, it appears that measurable snowfall will not be in the near-term forecast for Wichita.  Warmer temperatures will arrive by the end of the week.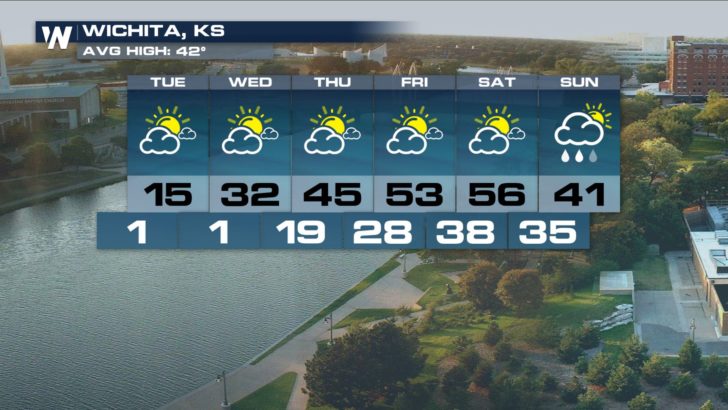 Other areas of the country can expect
plenty of wintry weather
and cold temperatures, however. -
Meteorologist Joe Astolfi