A large storm system with a deep trough in the upper levels of the atmosphere will bring widespread winter weather issues across a large area of the nation. Snow and ice will be found in the Upper Midwest, with significant mountain snows falling into the Southwest. Winter Storm Warnings have been issued from the Black Hills of South Dakota into the Front Range, with Winter Weather Advisories widespread across the rest of the region. Snow totals may approach 8" in some areas of South Dakota, with ice accumulations to a .10-.20" in parts of Iowa and Wisconsin.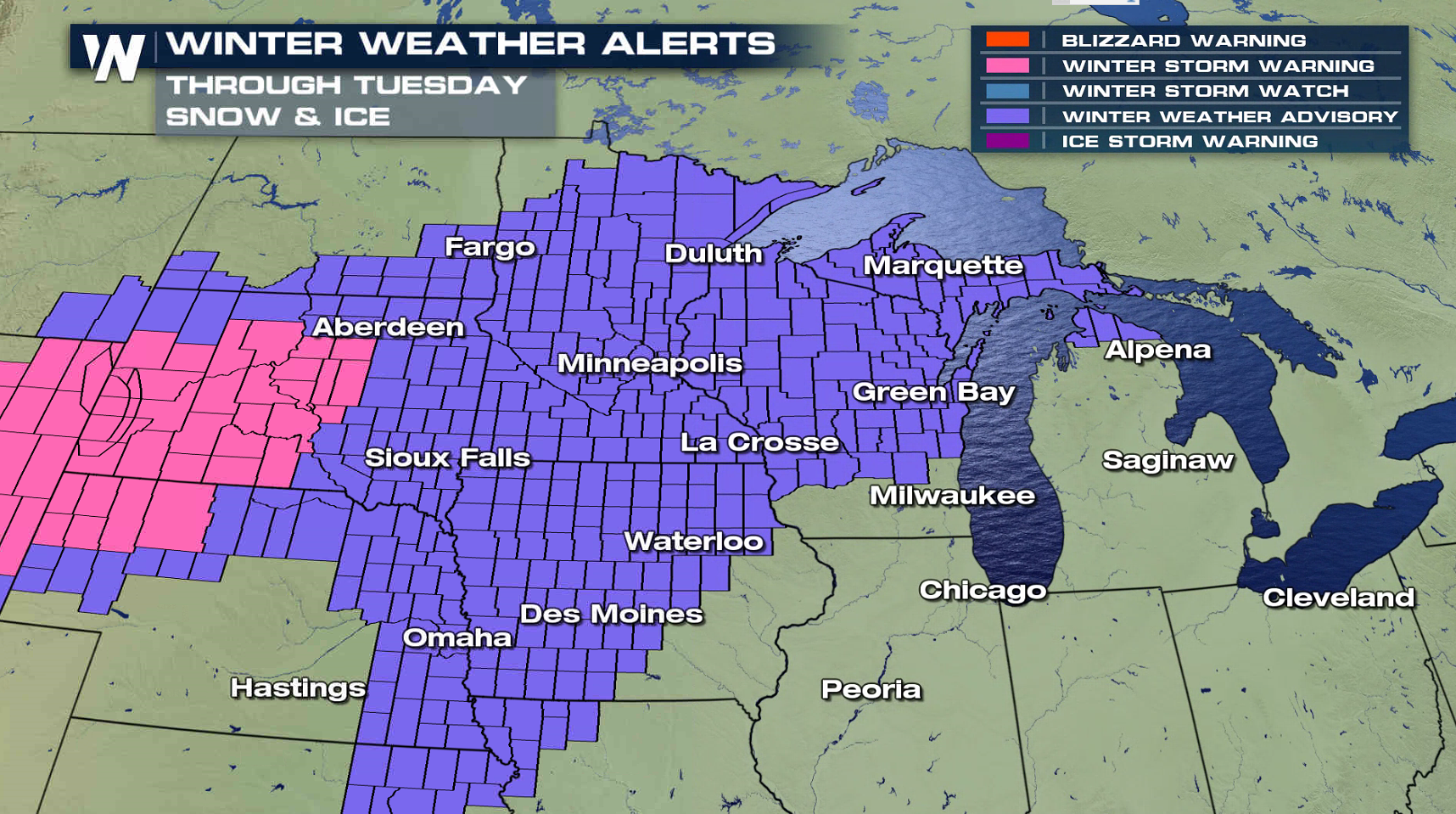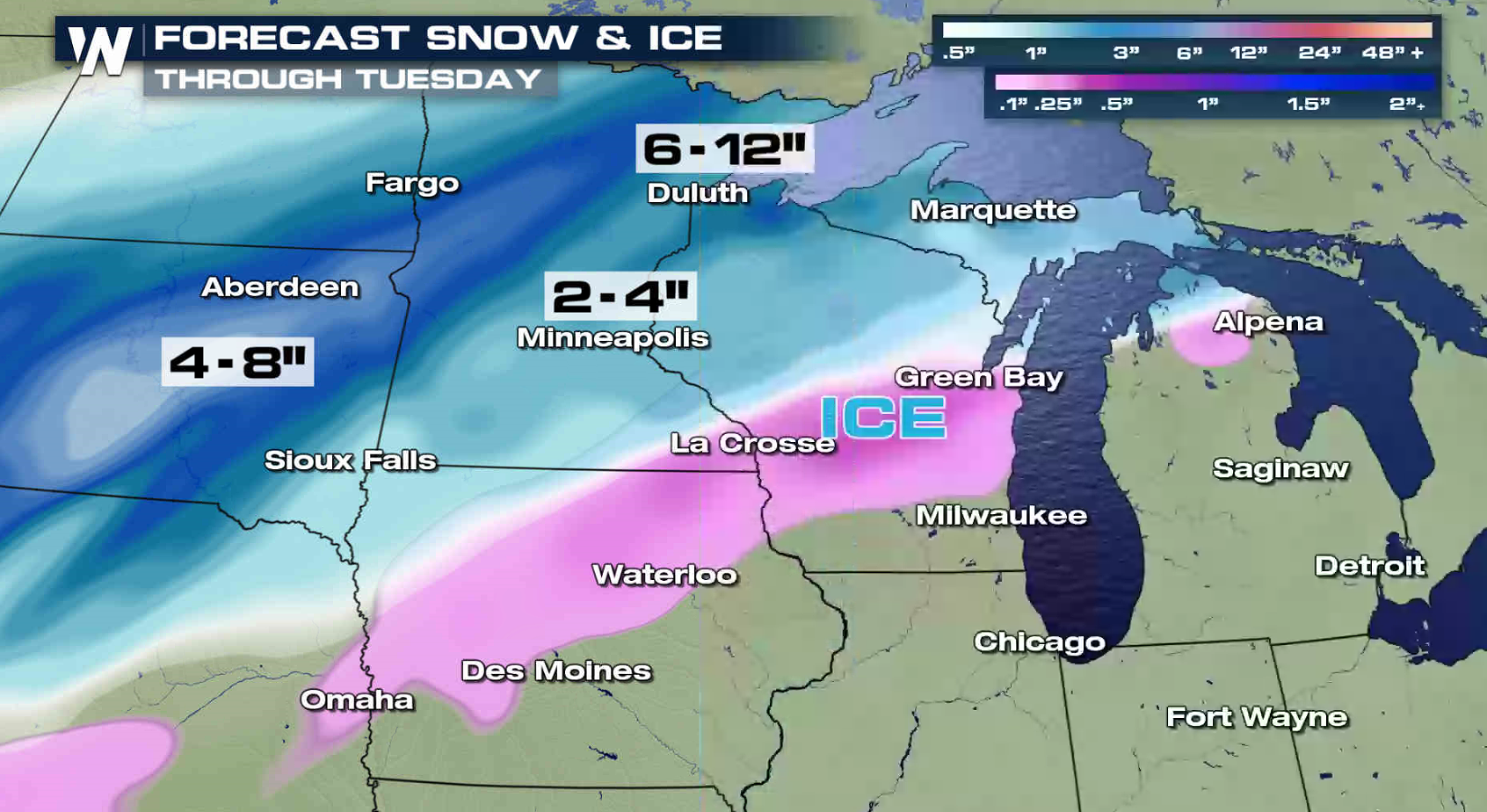 From the Sierra Nevada and Cascades eastward to the Front Range, snow will be falling across most of the major mountain ranges in the West. The heaviest totals are expected in the Wasatch and the Rockies, which may approach 12" to 20".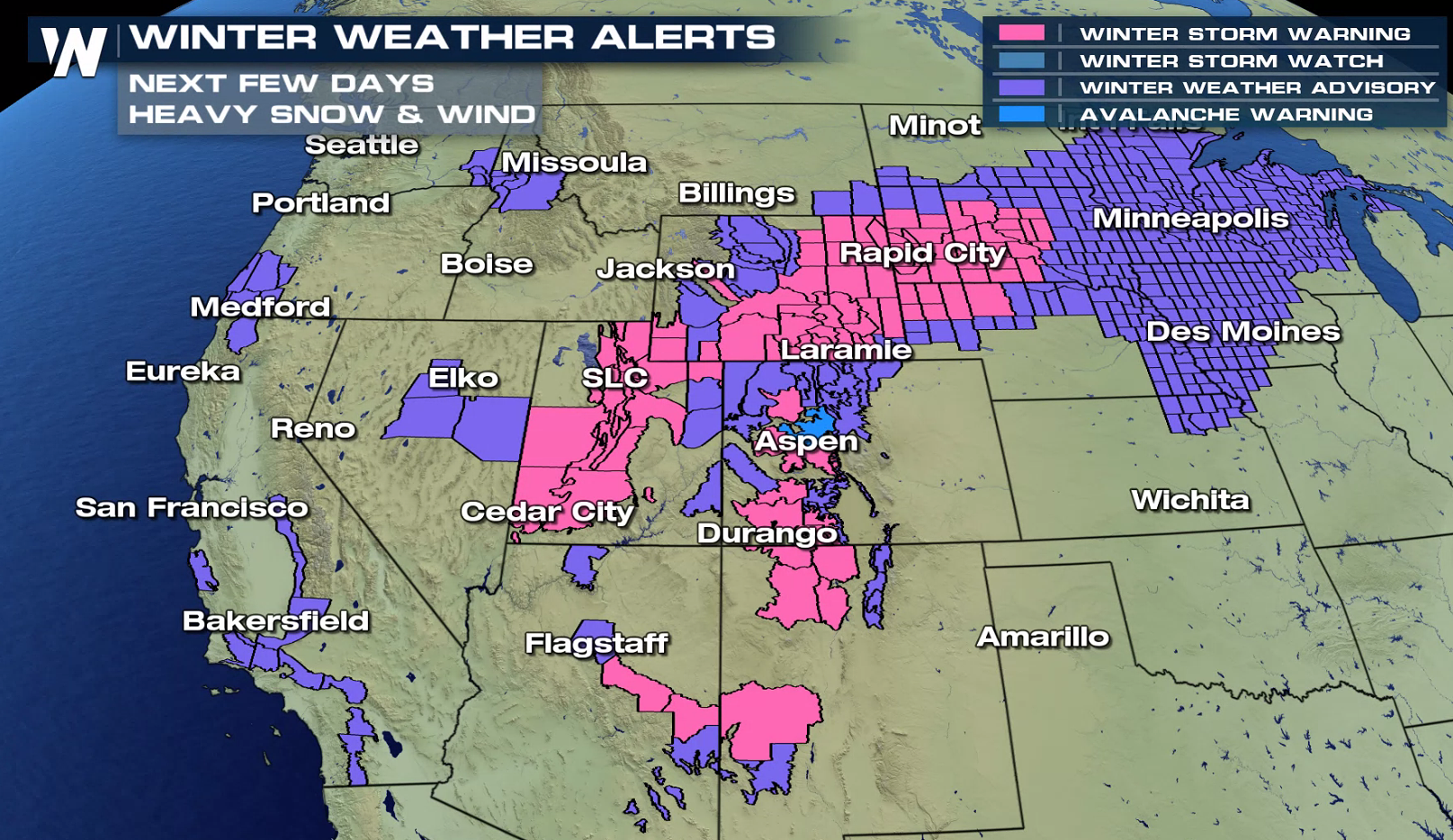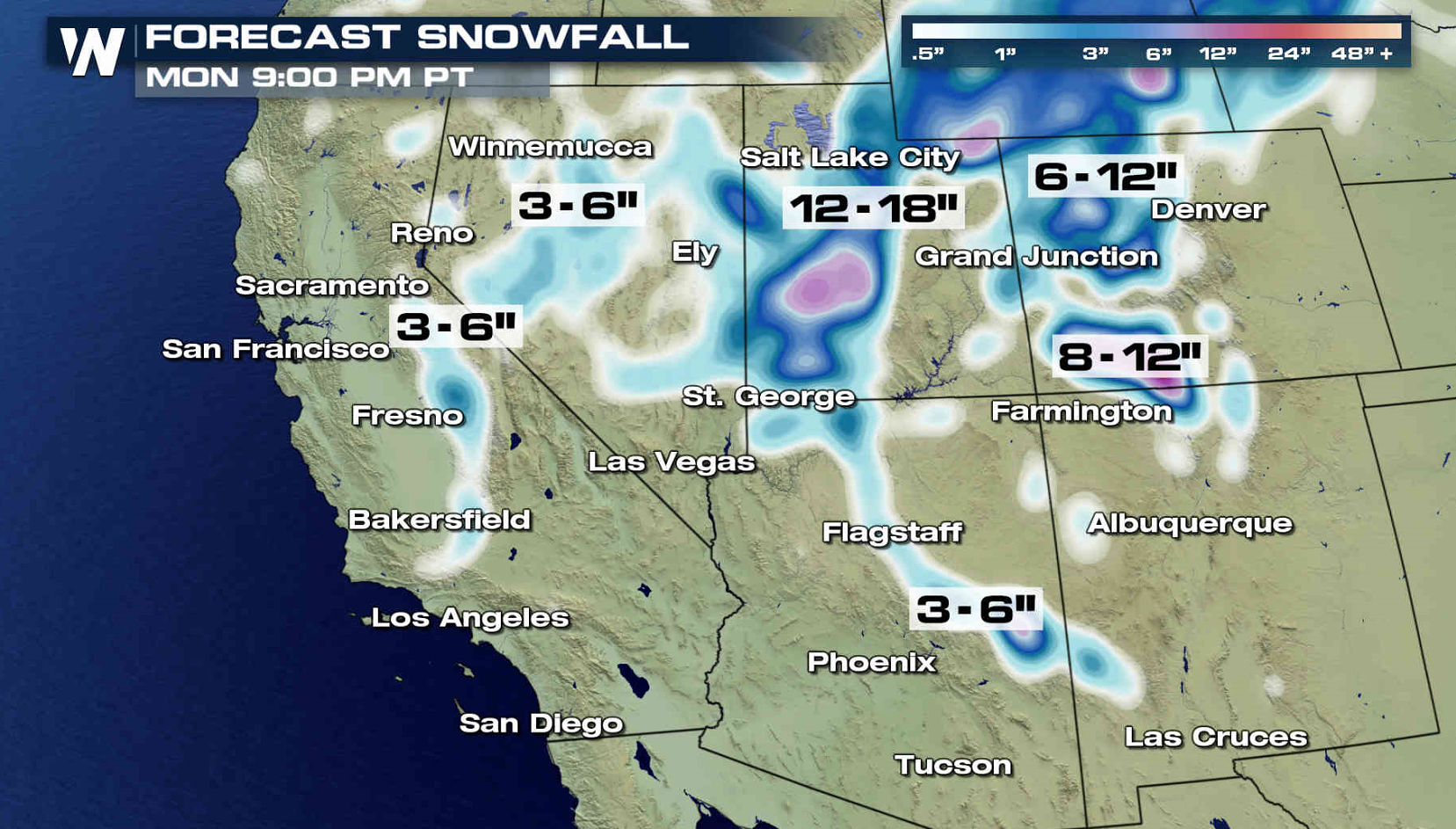 A stalled front with several low pressure centers and ripples of energy aloft will be the focus areas for the precipitation over the next 24 hours. As the system pushes eastward on Tuesday, snow and ice will diminish.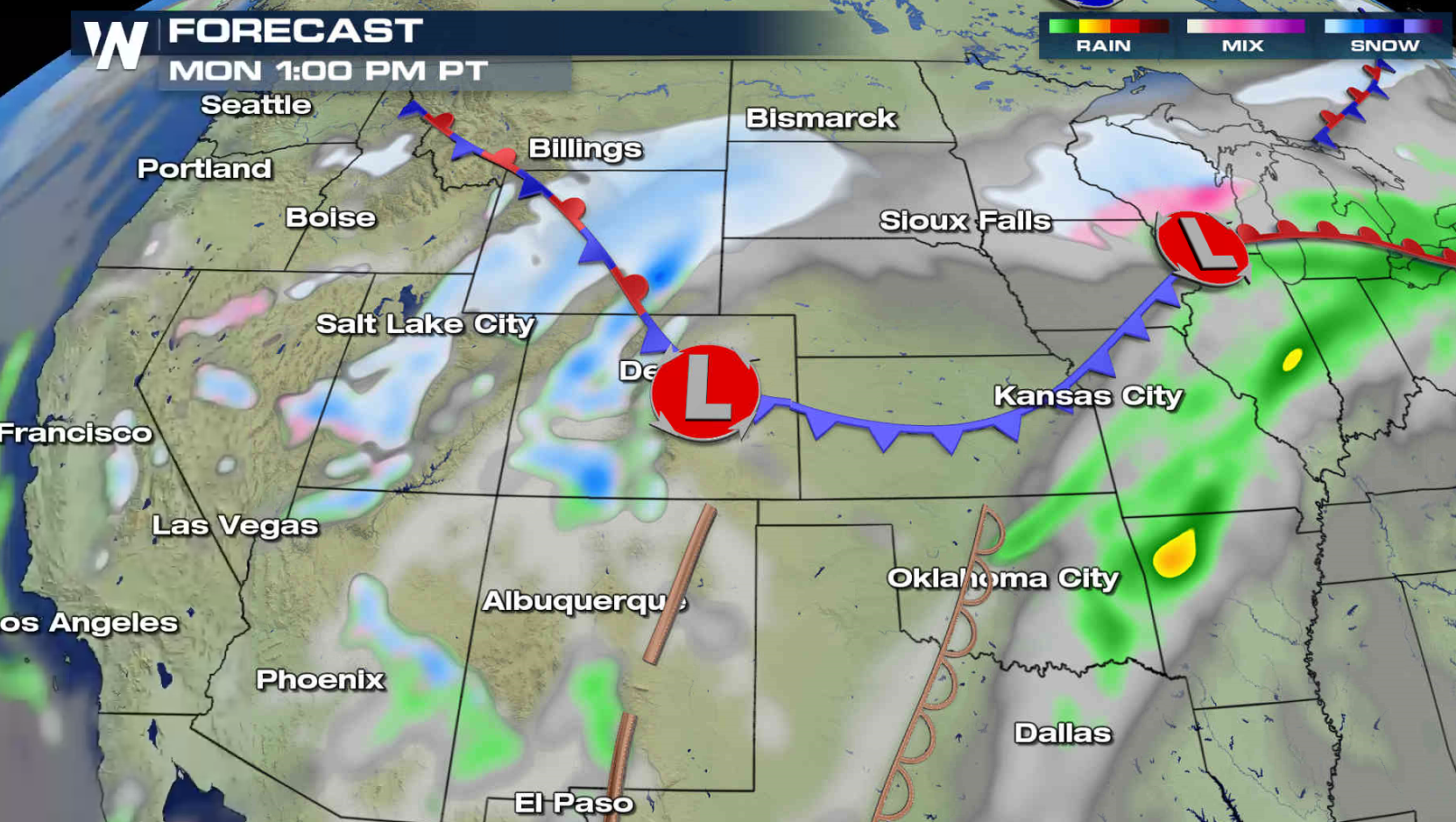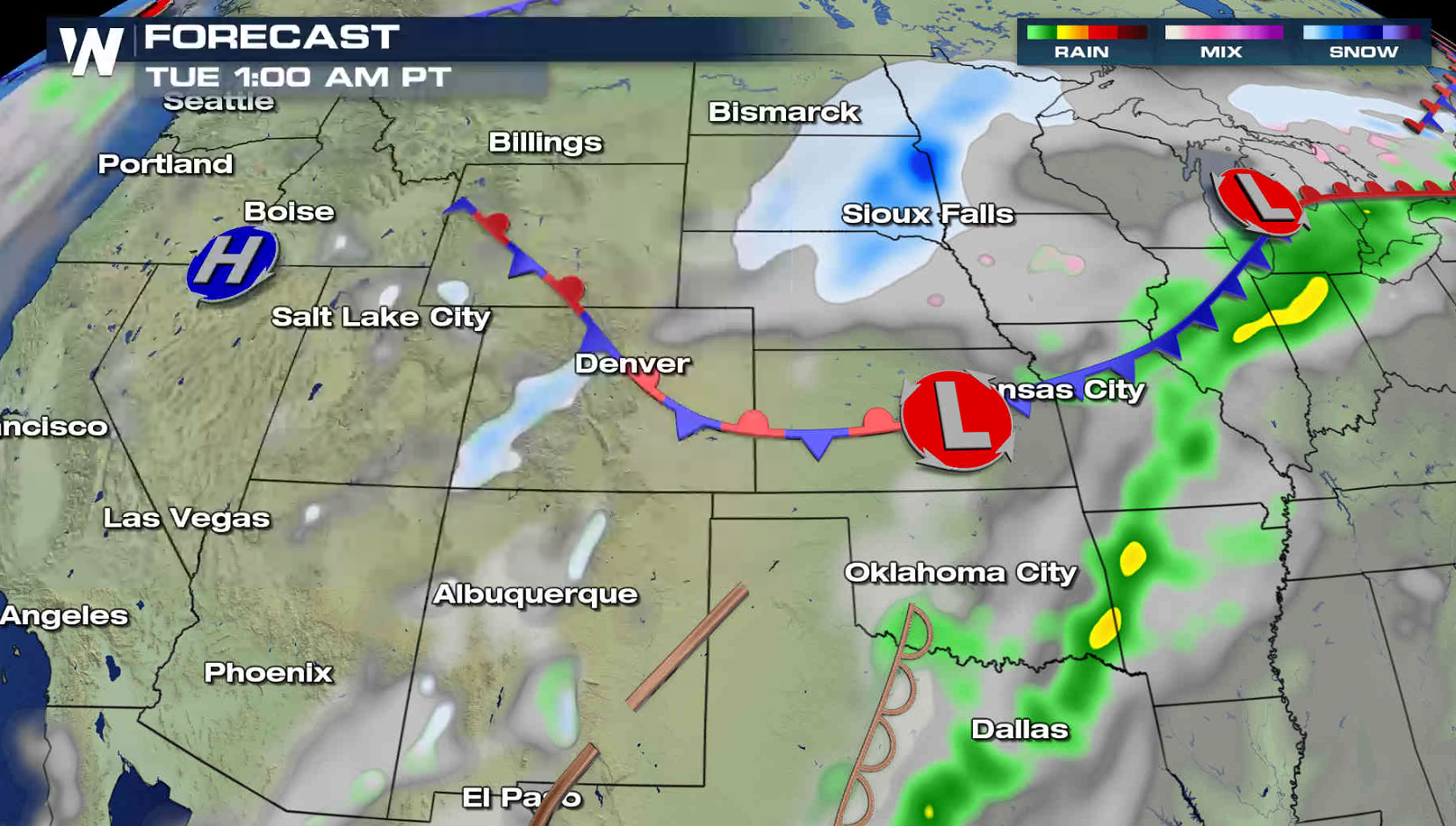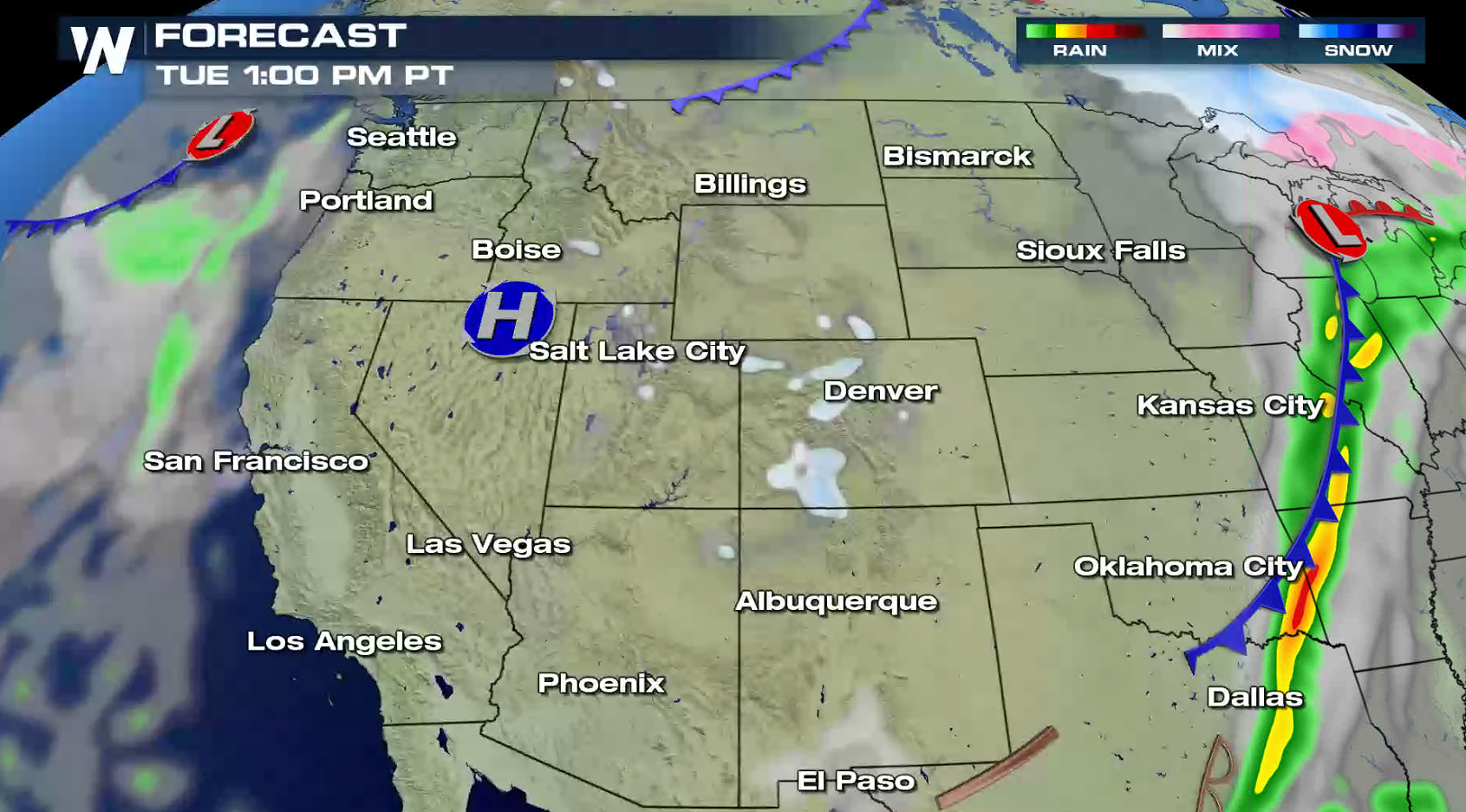 For WeatherNation: Meteorologist Mace Michaels