The Woodbury Fire just outside of Phoenix, Arizona has now become the fifth largest in state history. Wednesday, the wildfire grew to more than 123,000 acres, pushing the Willow Fire of 2004 to the number six spot.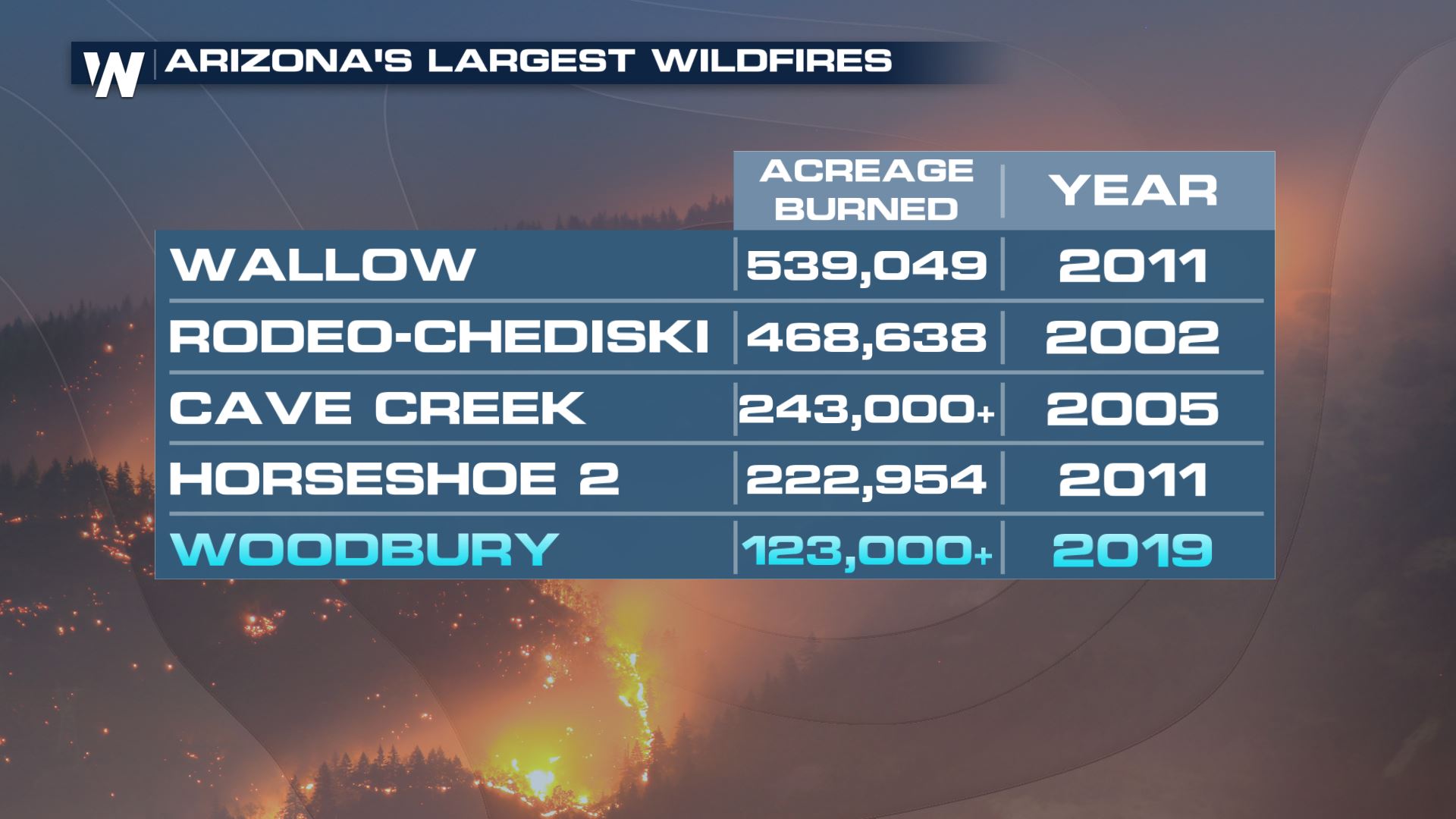 The fire began on June 8, 2019 in Tonto National Forest. The official cause is still under investigation, but officials say humans were likely involved. 
Current containment is at about 50%. Fire officials don't expect that to reach 100% until mid-July.
Road closures and wilderness closures remain in place. However, after being evacuated earlier in the fire's life cycle, residents of Roosevelt, AZ are now being allowed to return home.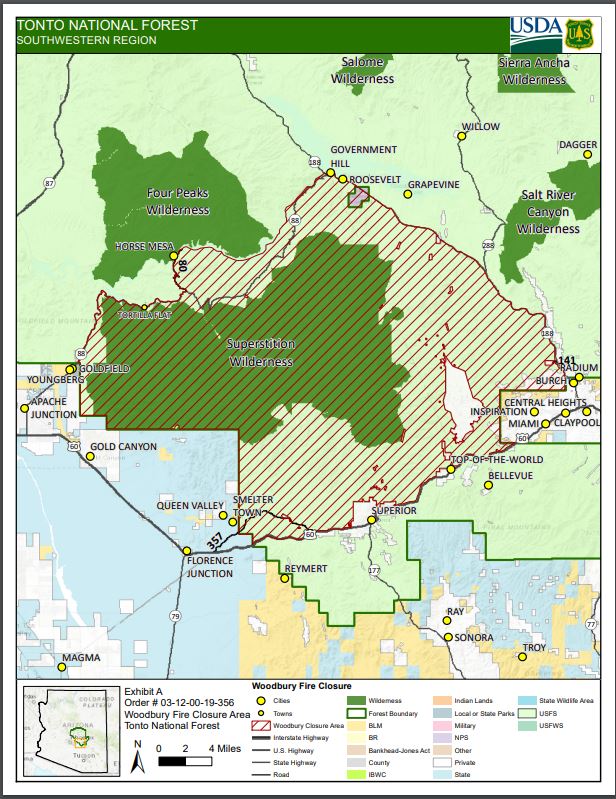 Source: Inciweb
https://twitter.com/ArizonaDOT/status/1143792154529058816 Recent fire growth has pushed the perimeter of the fire near the town of Roosevelt. It edges right up to Theodore Roosevelt and Apache Lakes. Southwesterly winds in the forecast through the weekend will continue growth on the northeastern side of the fire.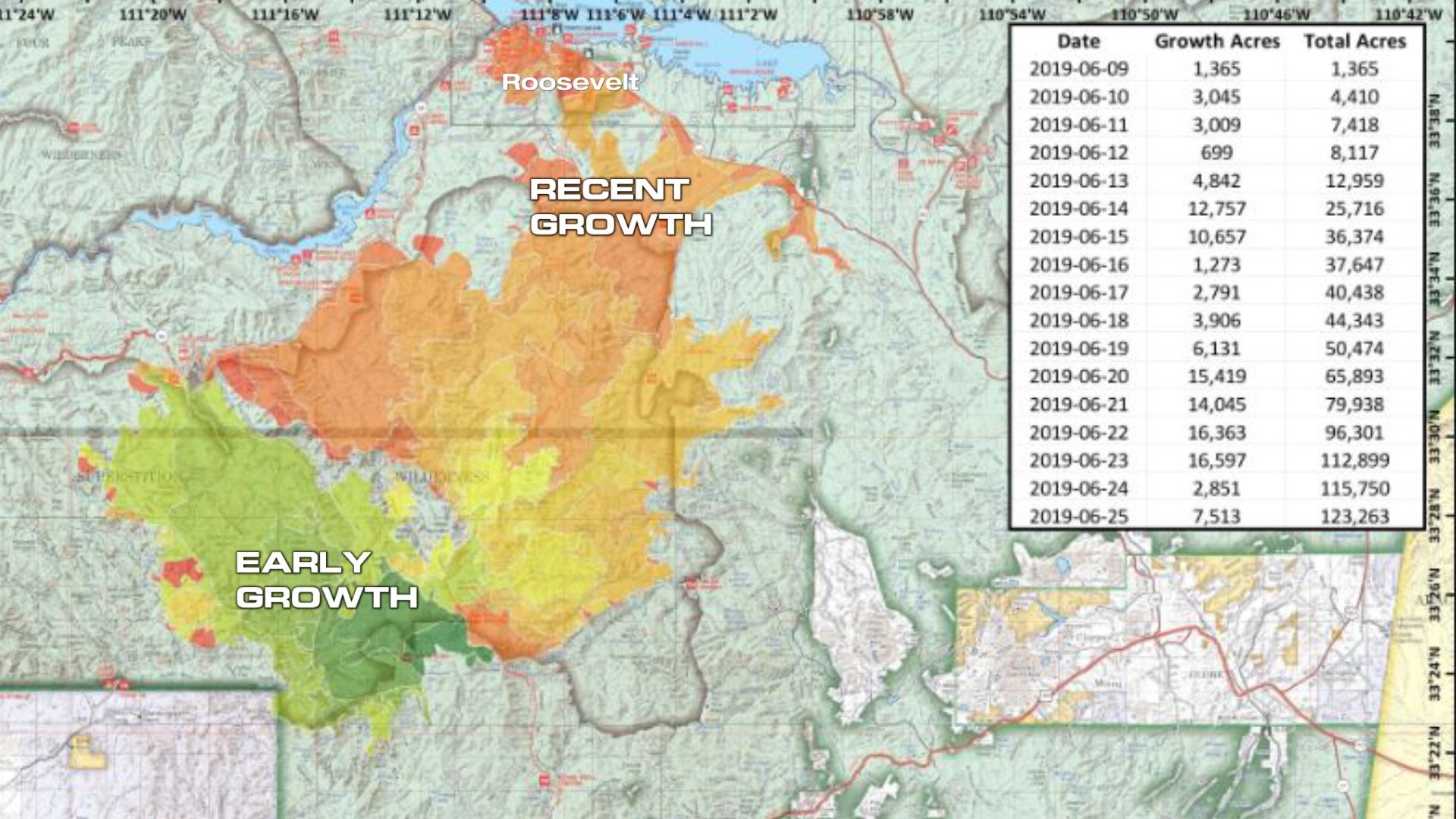 For WeatherNation, Meteorologist Karissa Klos.