After a relatively very quiet last two weeks or so, the Pacific Northwest is starting to see storm after storm moving though. This Tuesday we saw the first storm roll through. It may be lackluster with minor rain and snow totals but, stronger storms are on the horizon. This parade of storms keeps rain chances in the forecast for Seattle, WA for the next week with temperature steadily falling.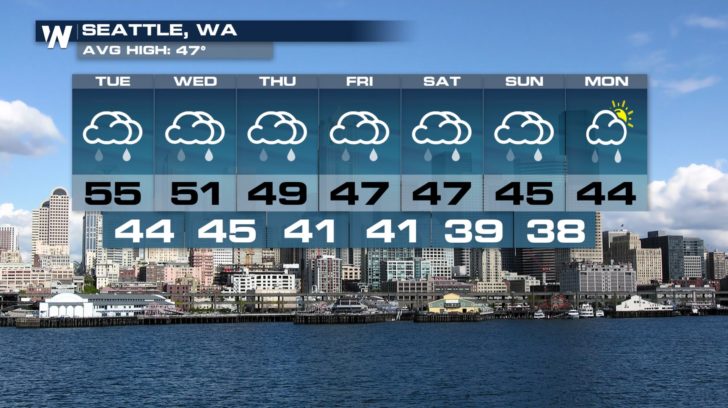 These storms spread rain and snow across the northwest as well as northern and central California. Snow will really start to pick up across the Sierra Nevada Range later this week. https://twitter.com/NWSReno/status/953020830937731078 Winds with the next systems will also pick up. Winds start howling Wednesday throughout the day with gusts up to 60 mph.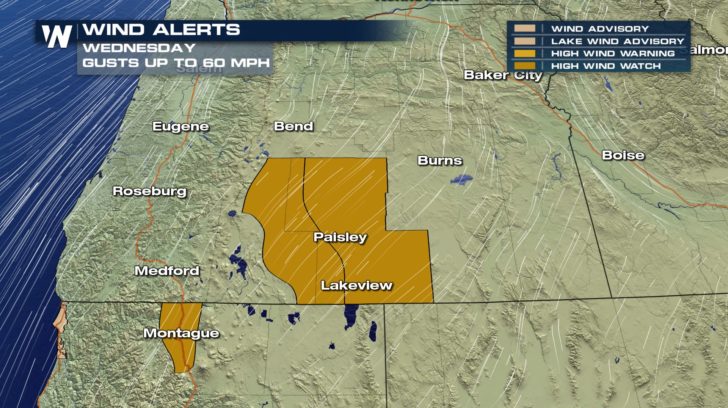 The next system starts to work on shore by Wednesday afternoon.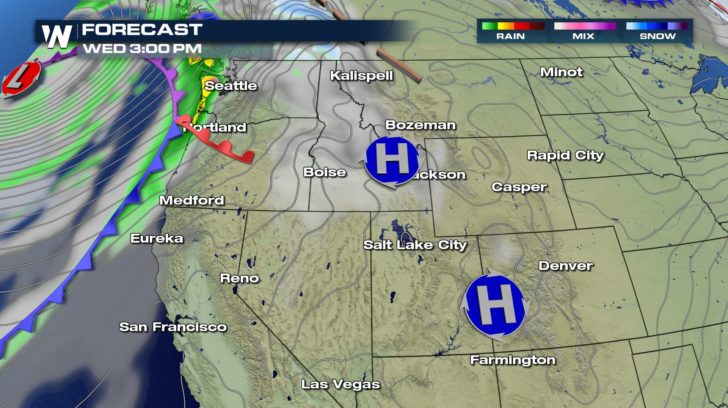 Rain and show continues to move south and eastward into Thursday.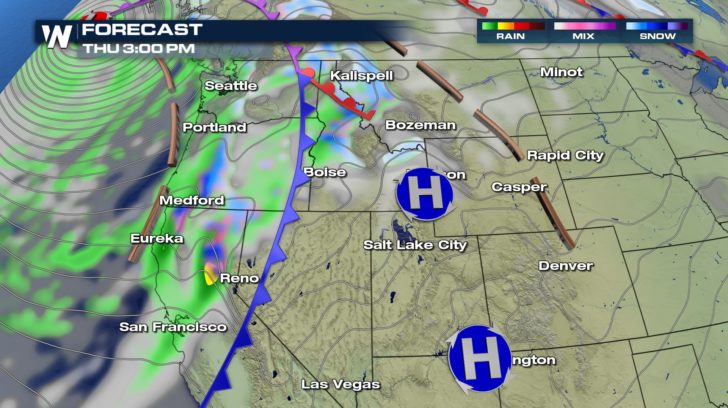 https://twitter.com/NWSPortland/status/953082276707004416 By the time that second is exiting the region, another system is off shore and will move in over the weekend.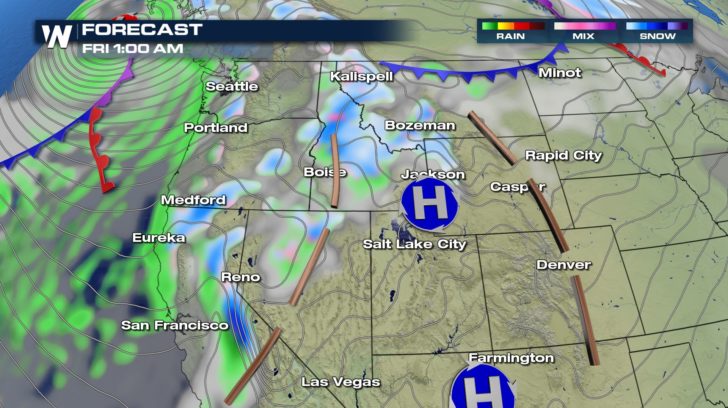 This will bring more unsettled weather across the west into the weekend. This pattern change will also be beneficial for the Four Corners. This weekend, rain and snow starts to sink south and give the ski resorts some much needed snow.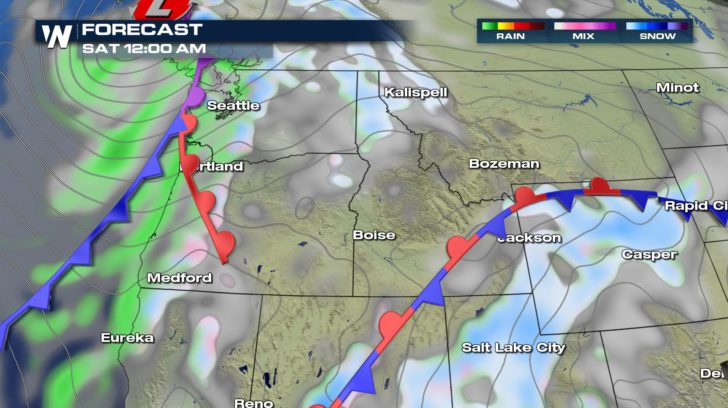 By Saturday morning, the heaviest snow will be across the Sierra Nevada Range with some spots receiving up to two feet of snow. The I-5 corridor will also see plenty of rain with a widespread 2-4" expected but locally higher amounts in spots.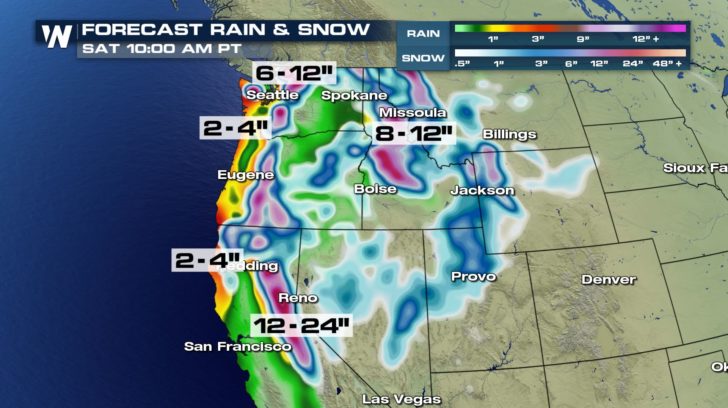 If the rain and snow make you excited, well you'll like what the outlook is into next week: temperatures below average and precipitation above.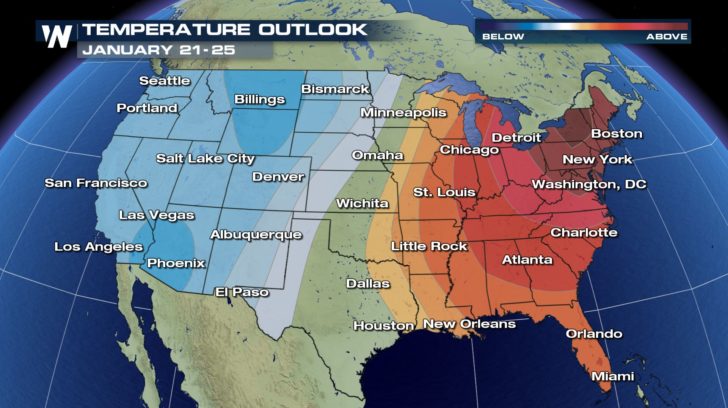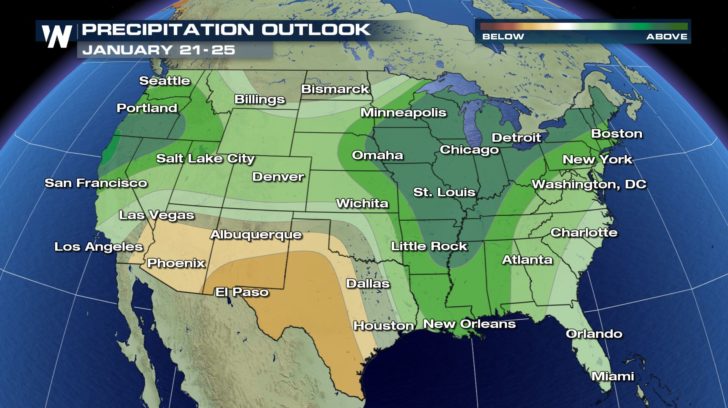 For WeatherNation, Meteorologist Kate Mantych