[
Dickey Bridge, St. John River, Maine this morning (Monday). From MaineDOT
] Areas of snow continue to fall in parts of Northern New England, with heavy pockets in Maine. Several more inches may fall, mainly this morning in Northern Maine where winter alerts remain in effect.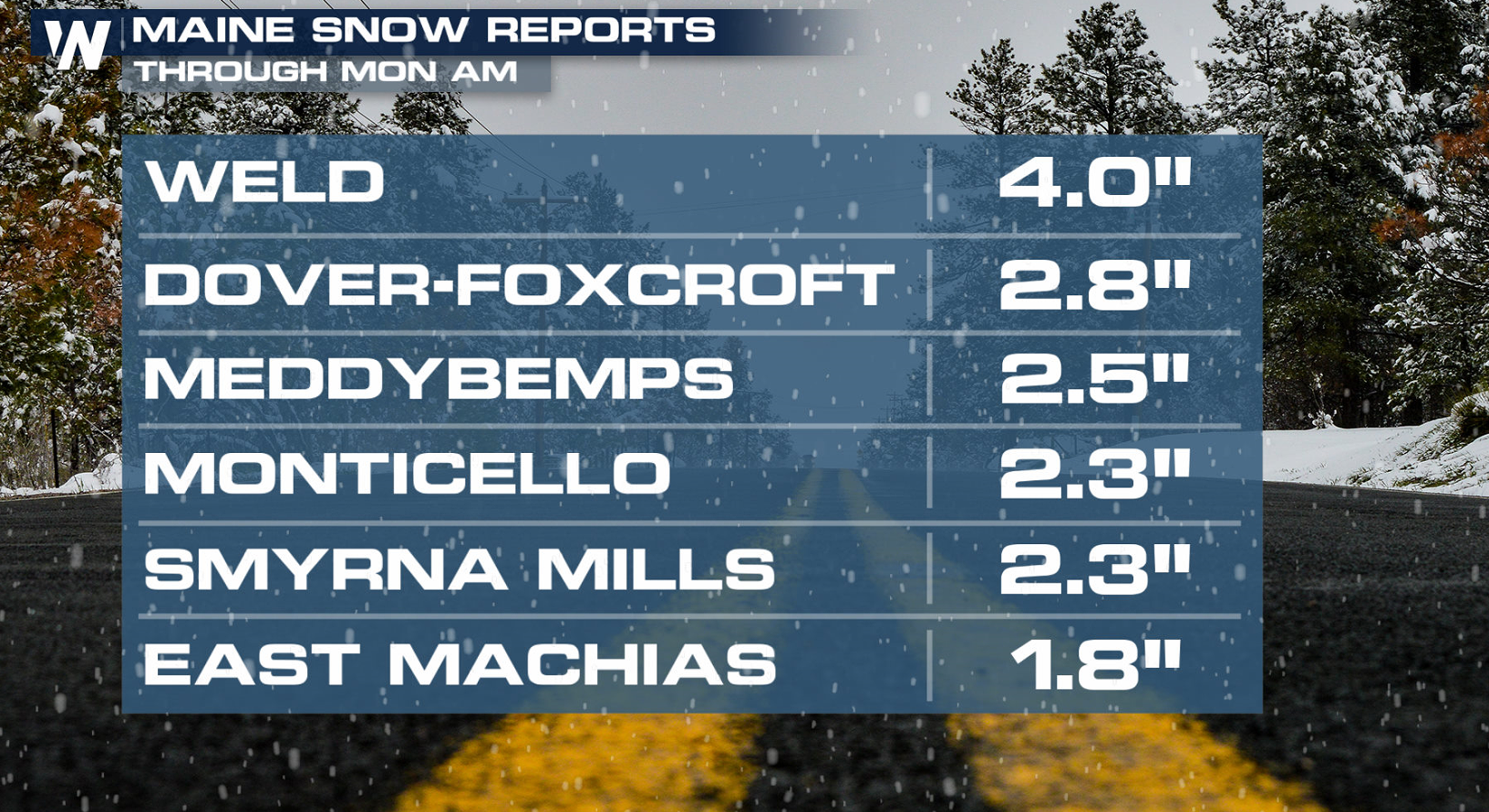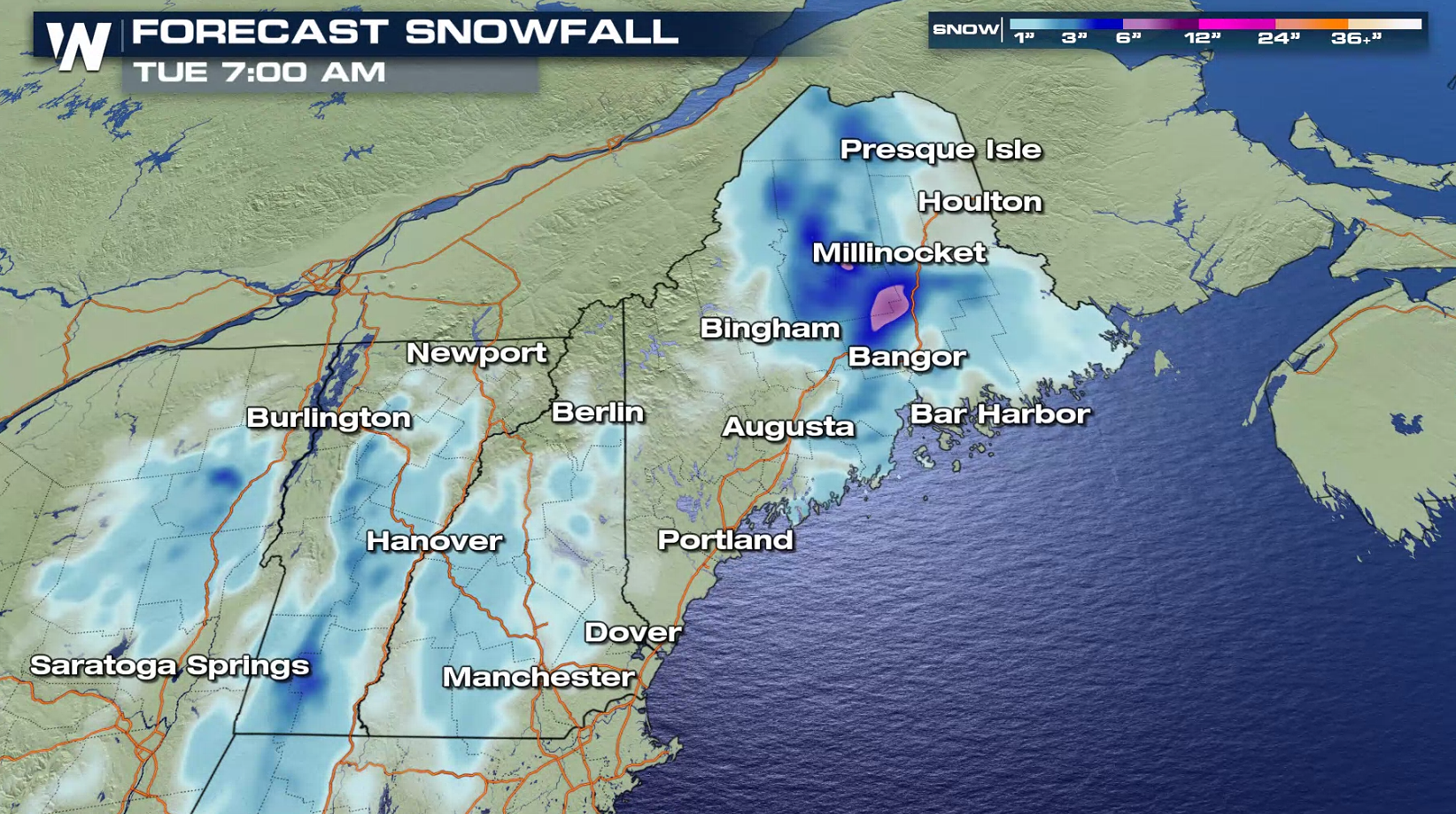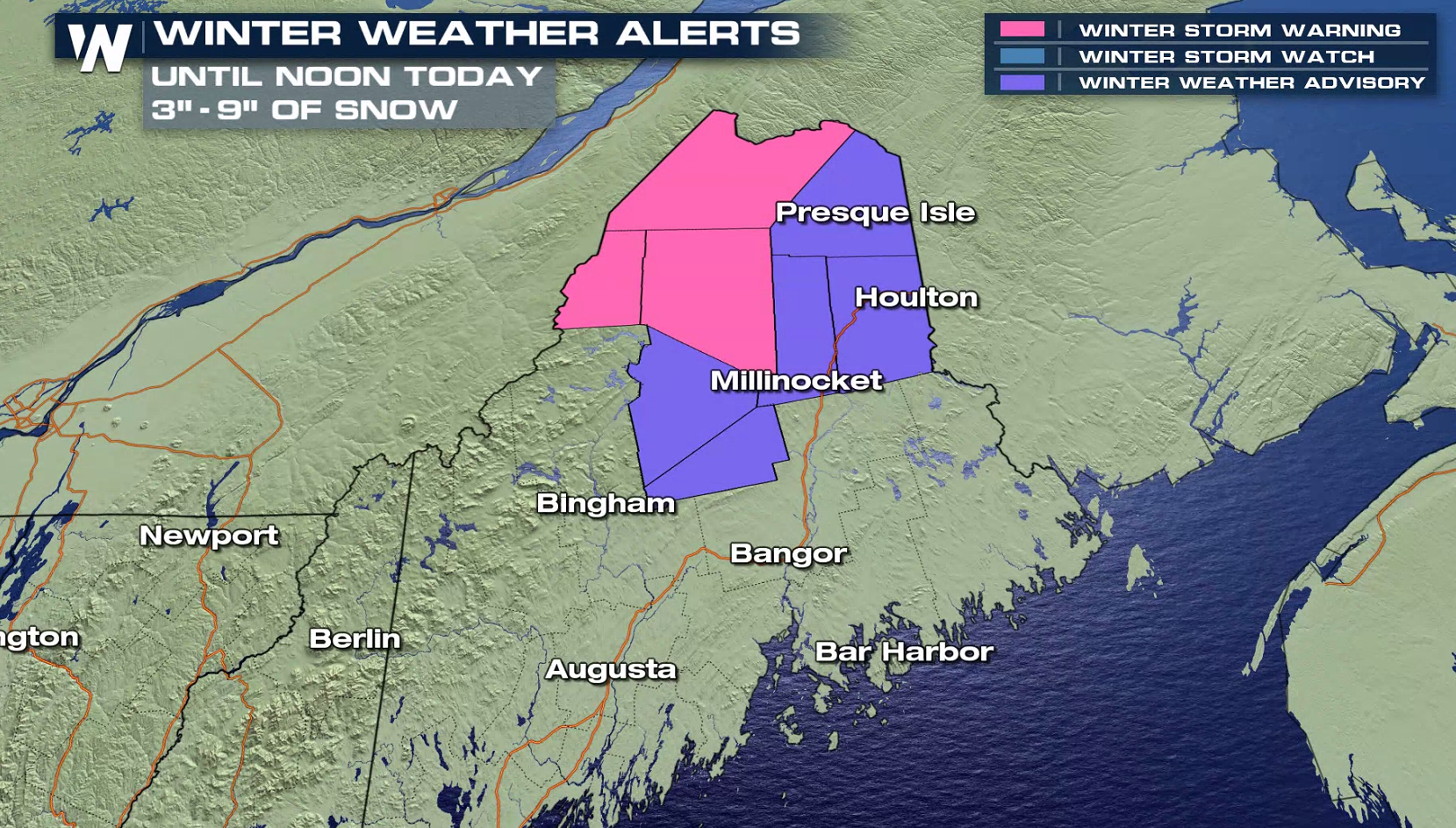 A pair of low pressure centers will continue to bring rain and snow across the region. A low in the Atlantic Ocean will push back moisture across much of Maine today (Monday). With temperatures around freezing, snow will be able to accumulate, especially this morning.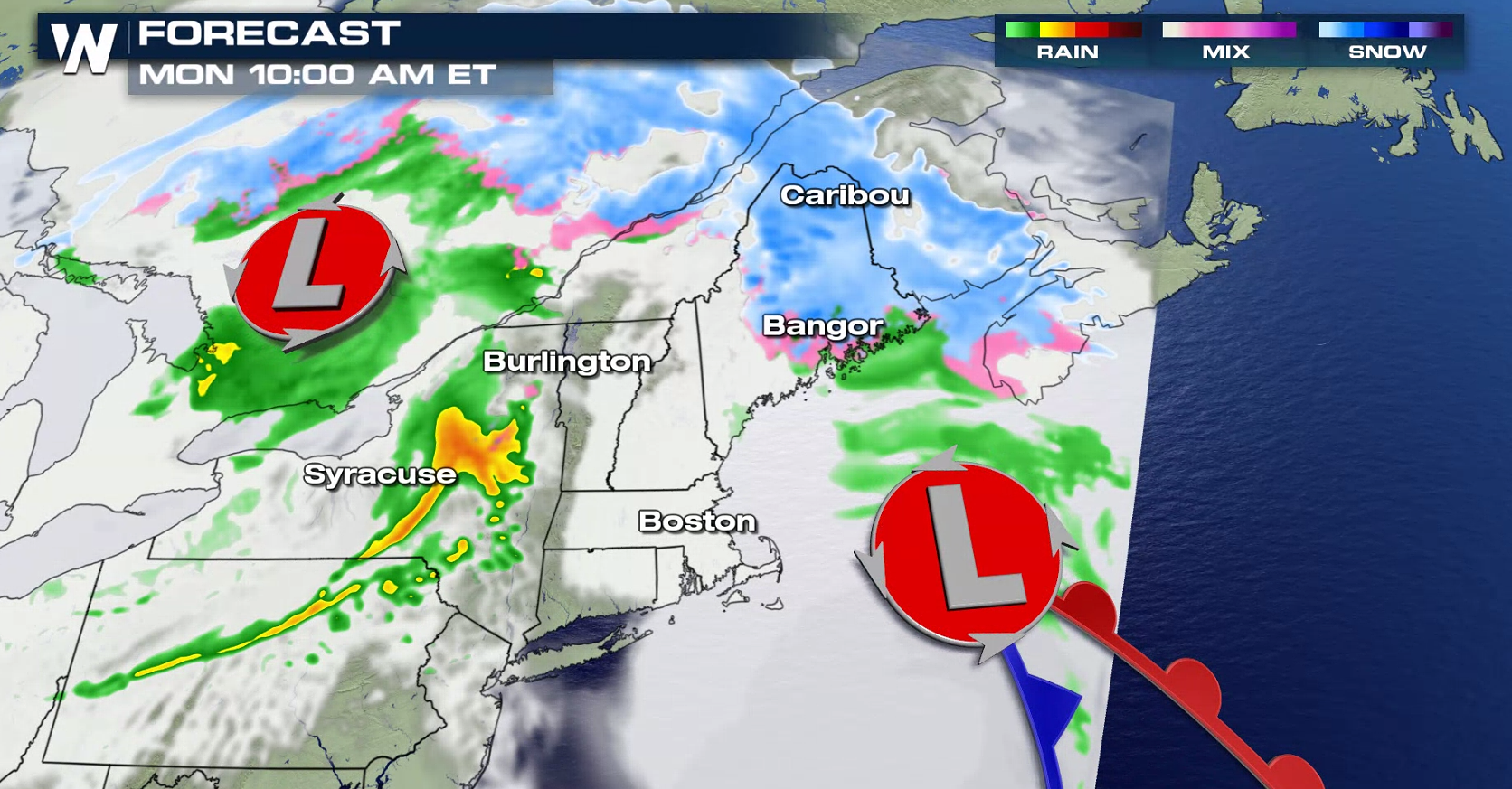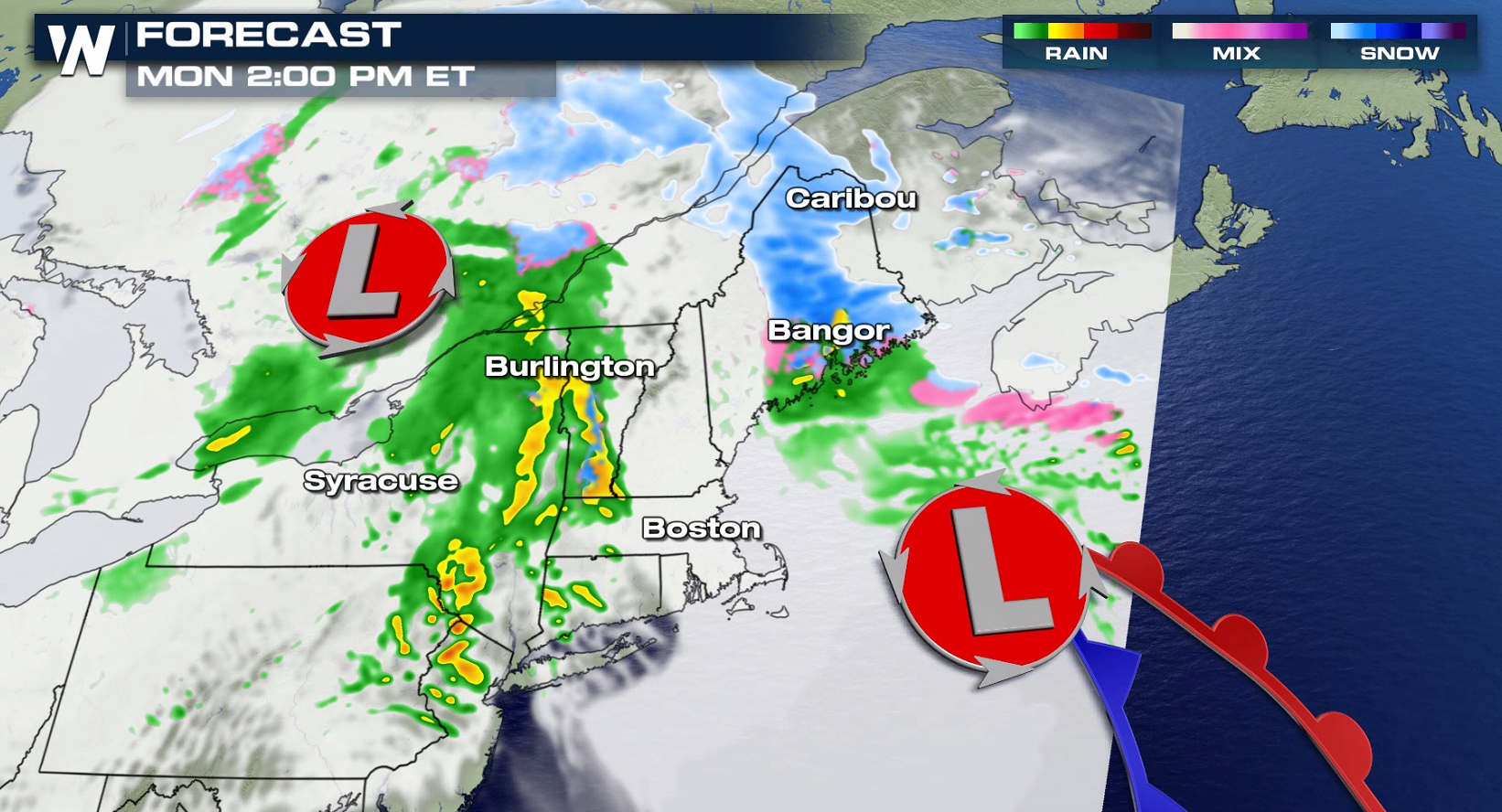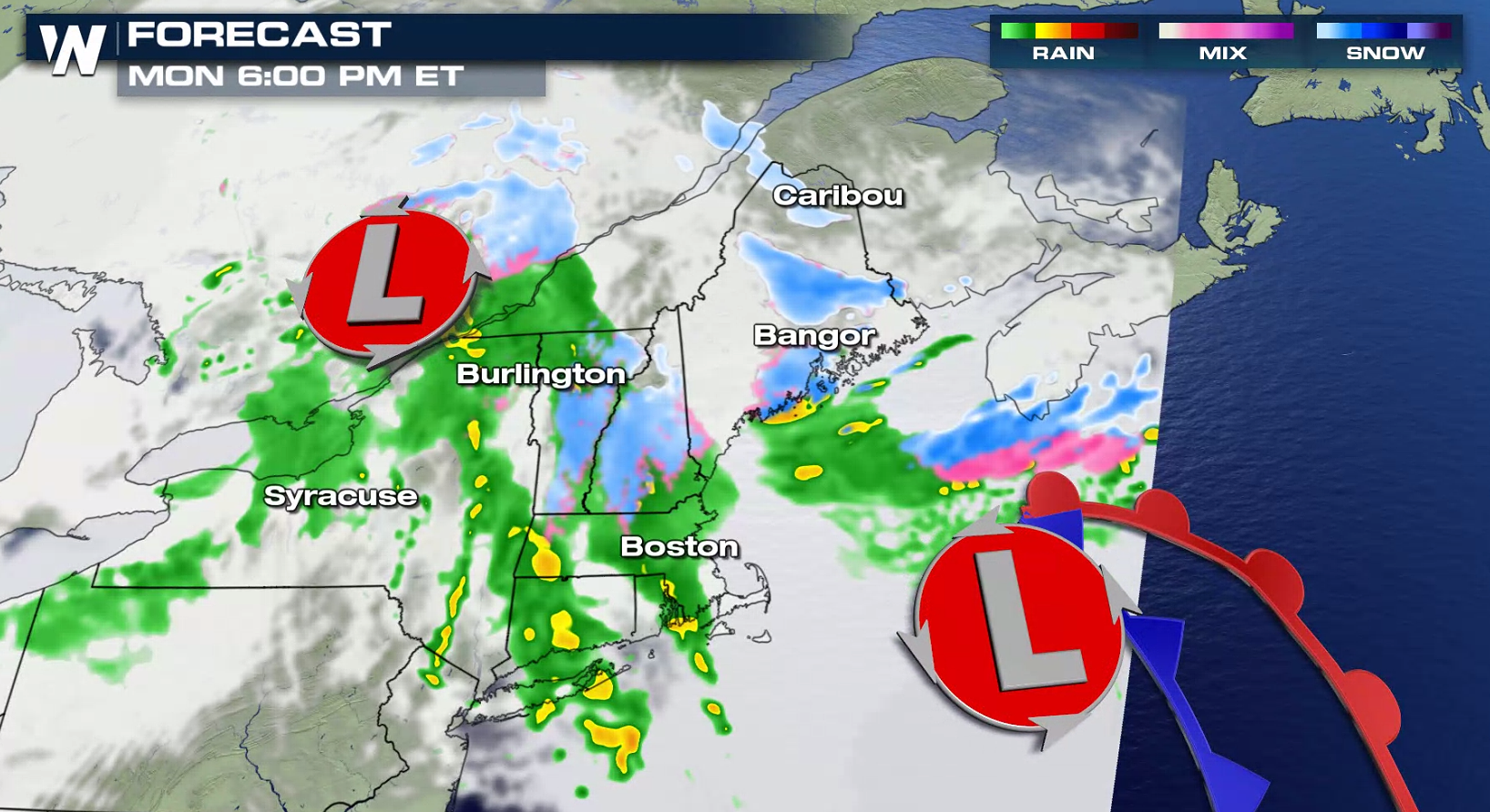 If you have travel plans in Northern Maine, plan on slippery roads. Stay up-to-date with the latest forecast from WeatherNation on-air and online.