A strong storm system will bring areas of heavy snow from the West to the Northern Plains this weekend into next week. Winter Storm Warnings extend from the Front Range to the Sierra Nevada. Winter Storm Watches are in effect from the Rockies to the Upper Midwest.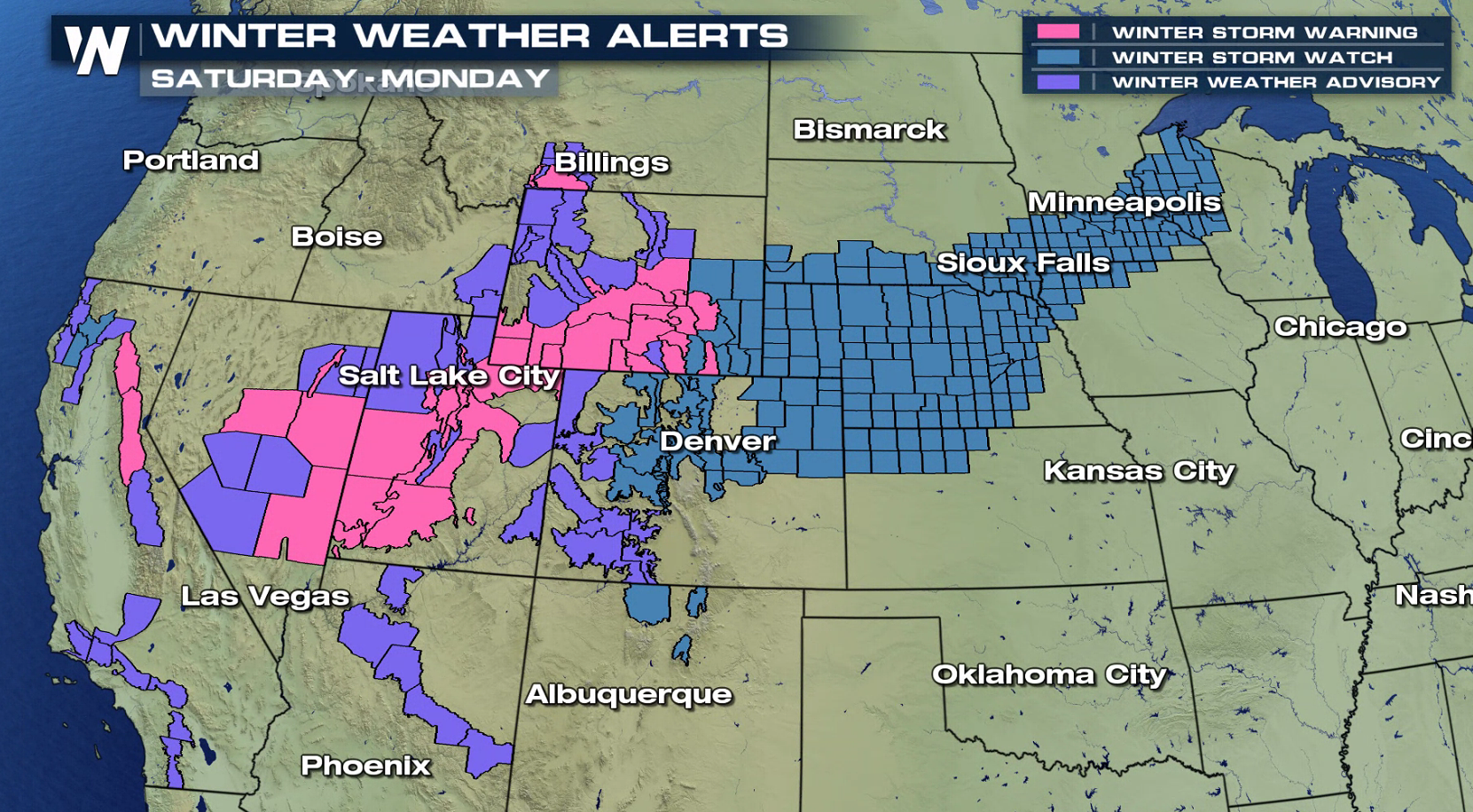 More than a foot of snow is possible in the highest mountain peaks of the West this weekend. The storm system will push across the Rockies as a low pressure center develops in the Front Range Saturday.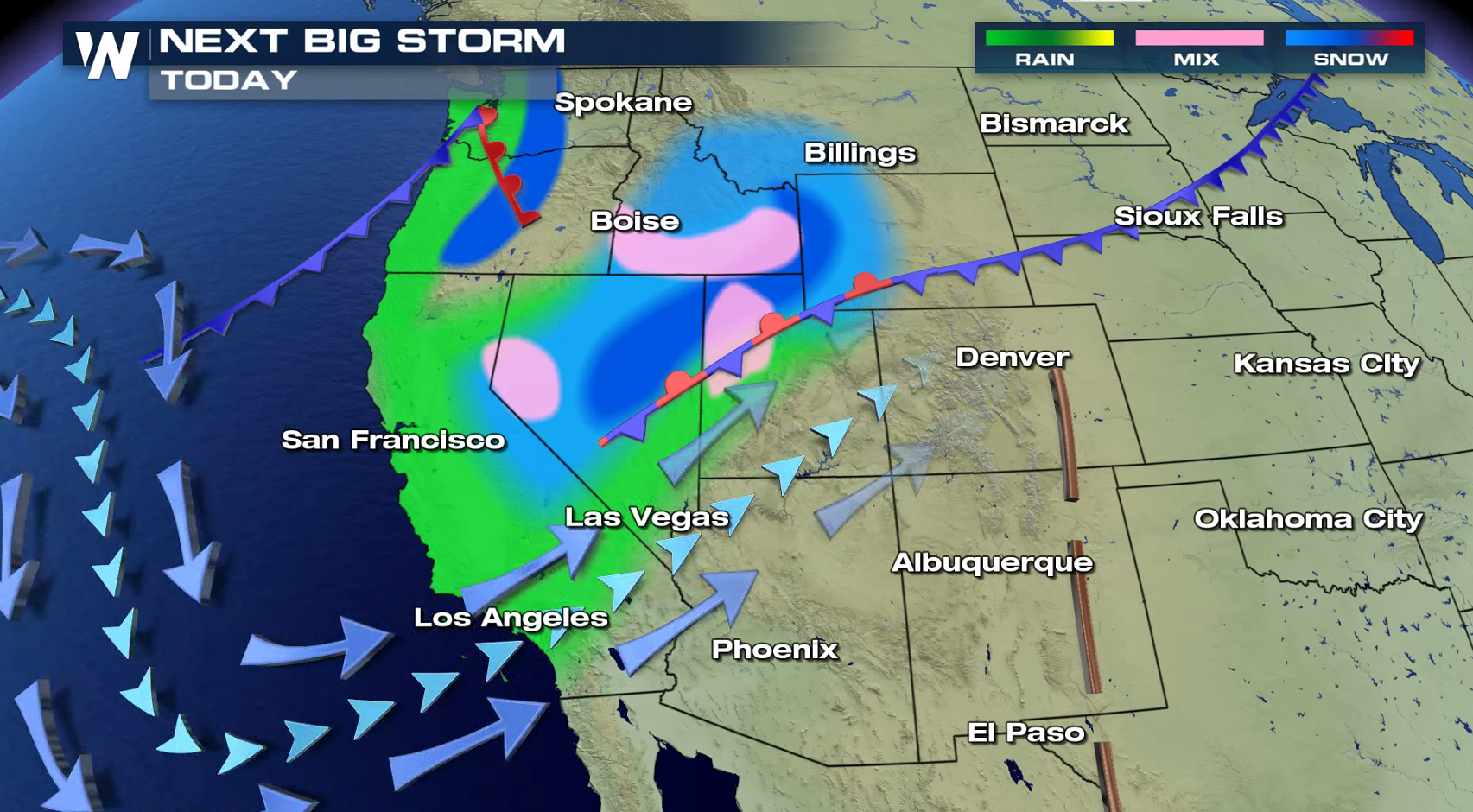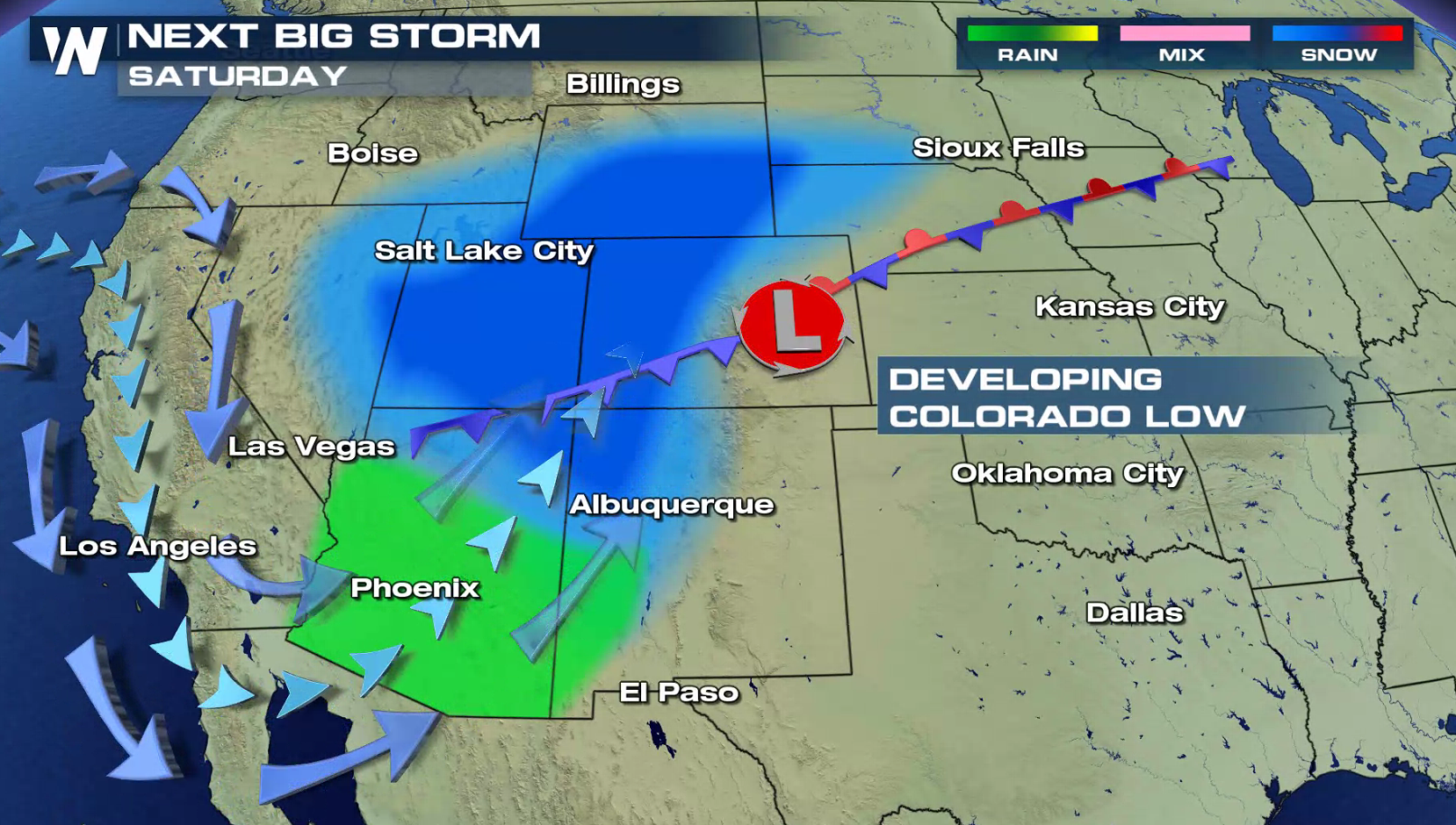 As the low moves into the Plains, moisture will be pulled up from the Gulf of Mexico. A band of heavy snow will develop in the cold air behind the low from the Plains to the Front Range Sunday into Monday. By Tuesday, the low will move into the Great Lakes, with snow moving Ohio Valley and Northeast.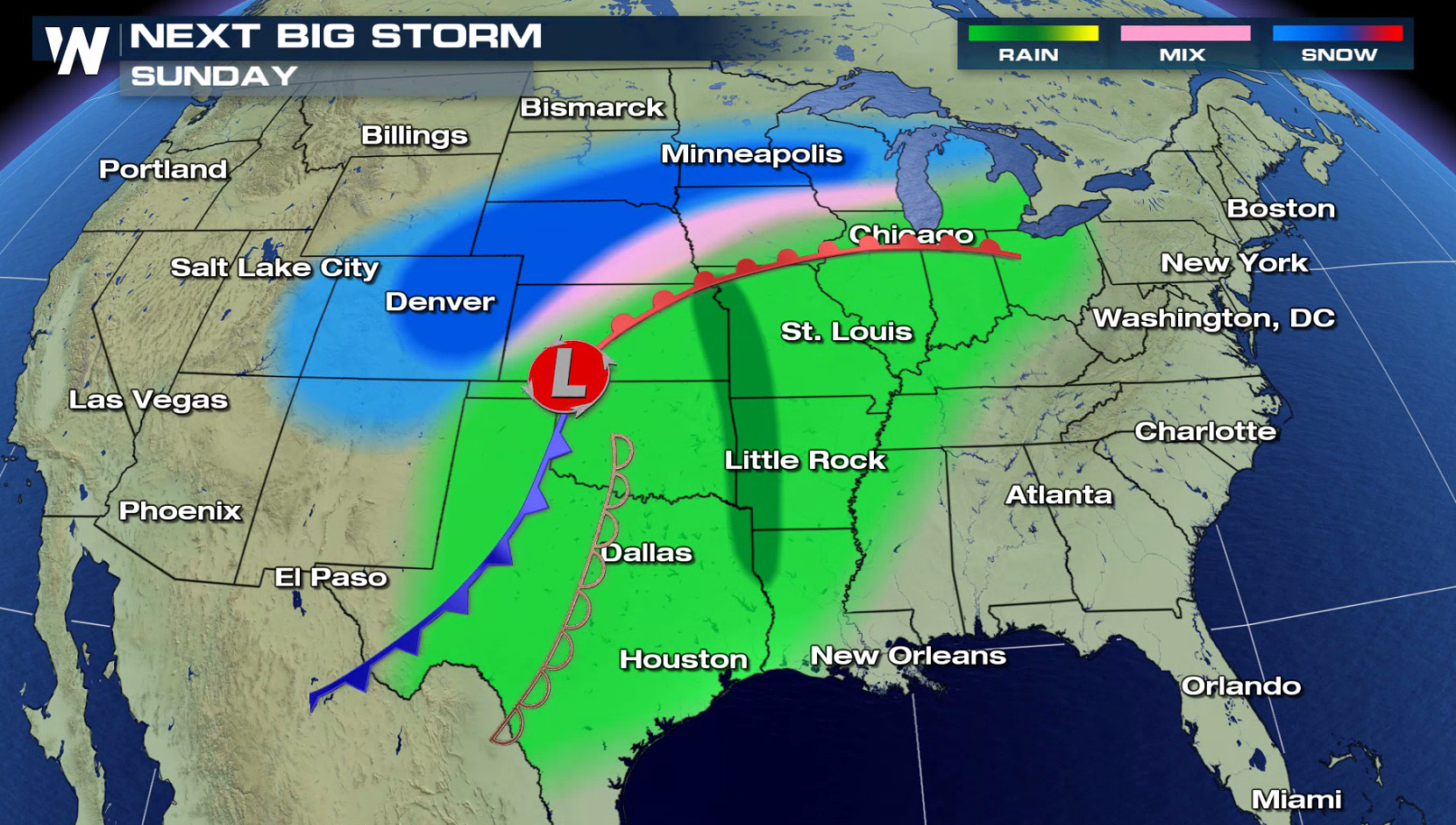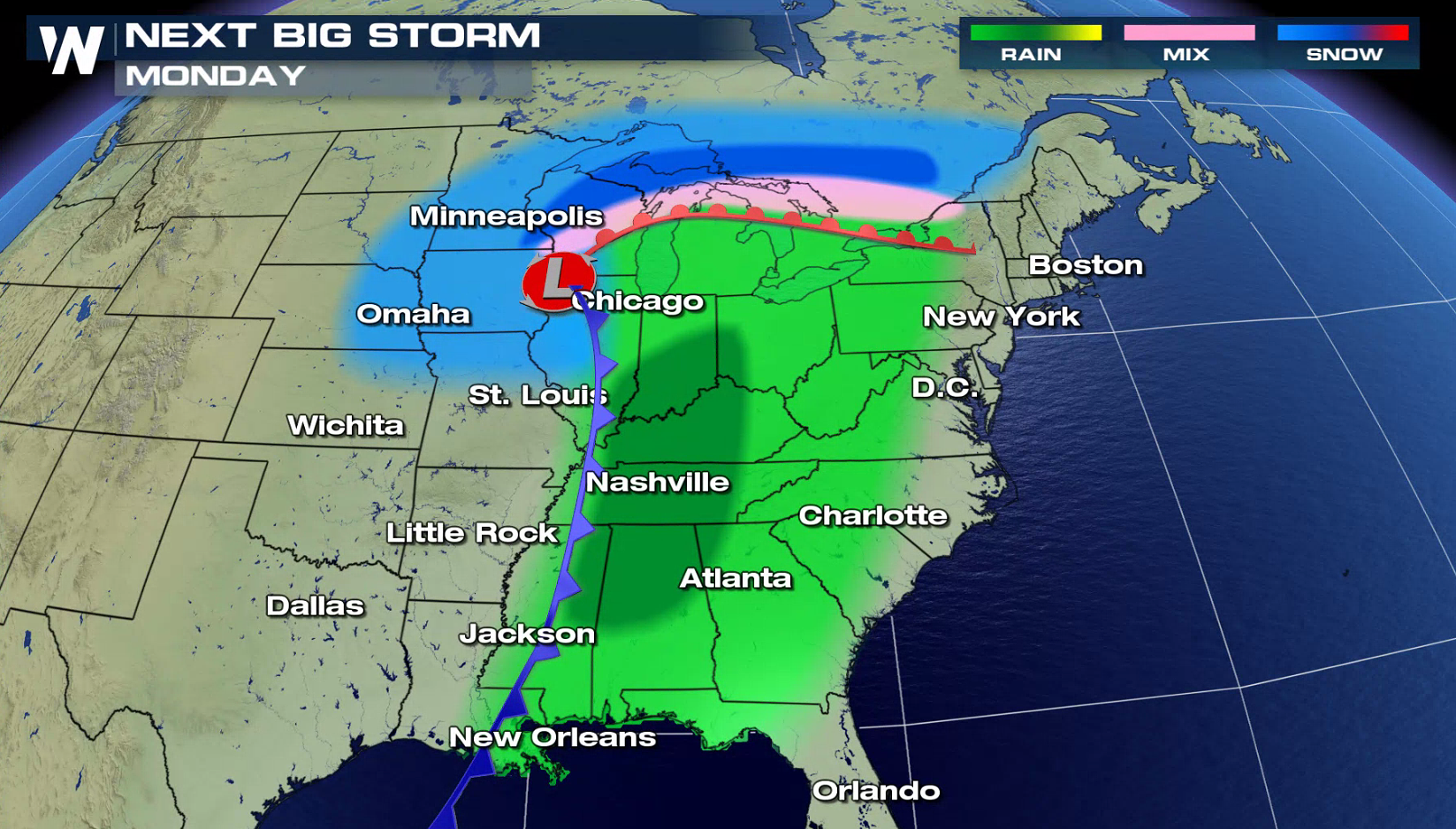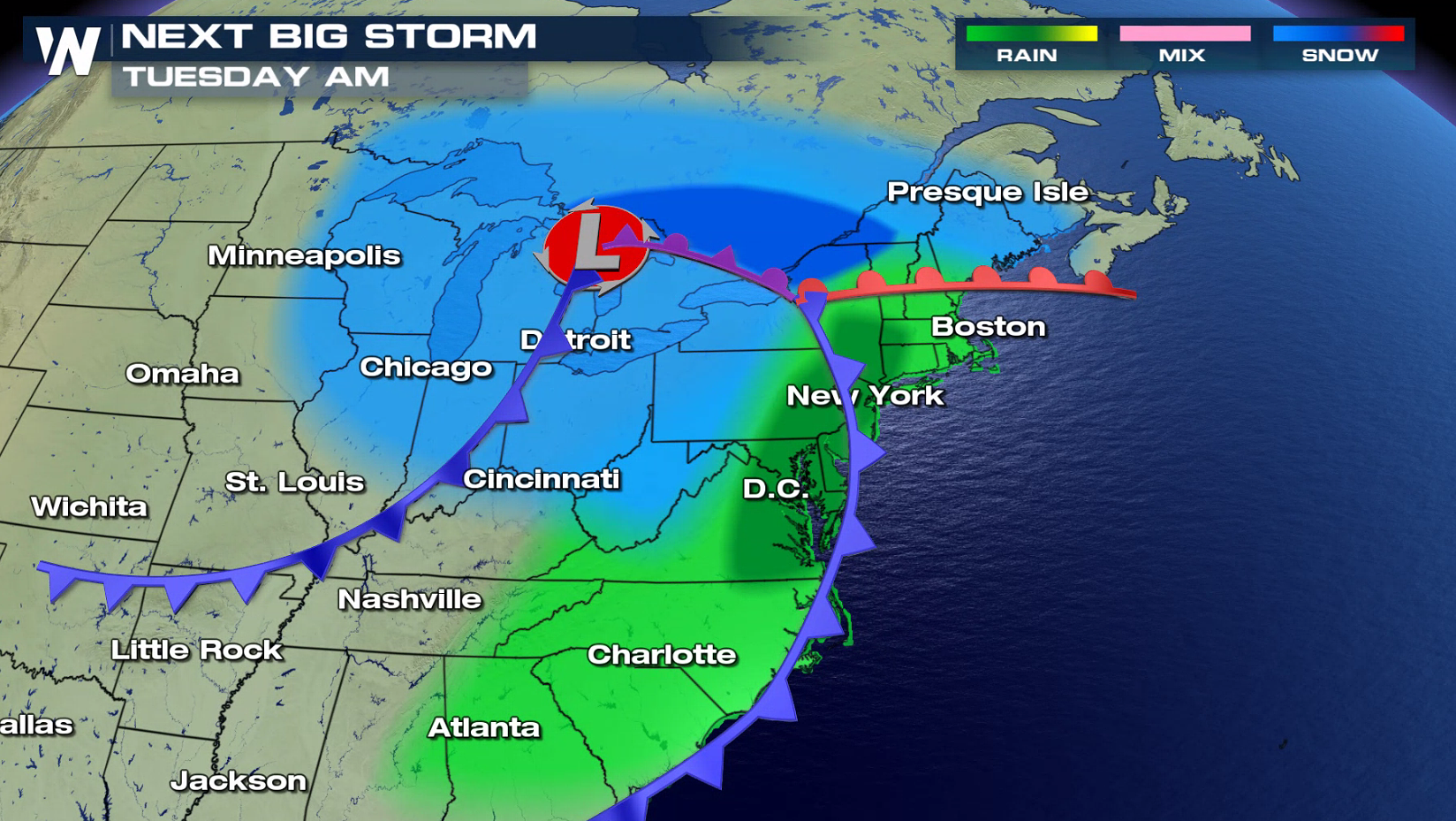 For WeatherNation: Meteorologist Mace Michaels