A cold front (sometimes stationary) will bring a chance of strong to severe storms throughout parts of southeast Wyoming into the Upper Great Lakes today.  All modes of severe weather will be in play, including the risk of tornadoes.
Severe Outlook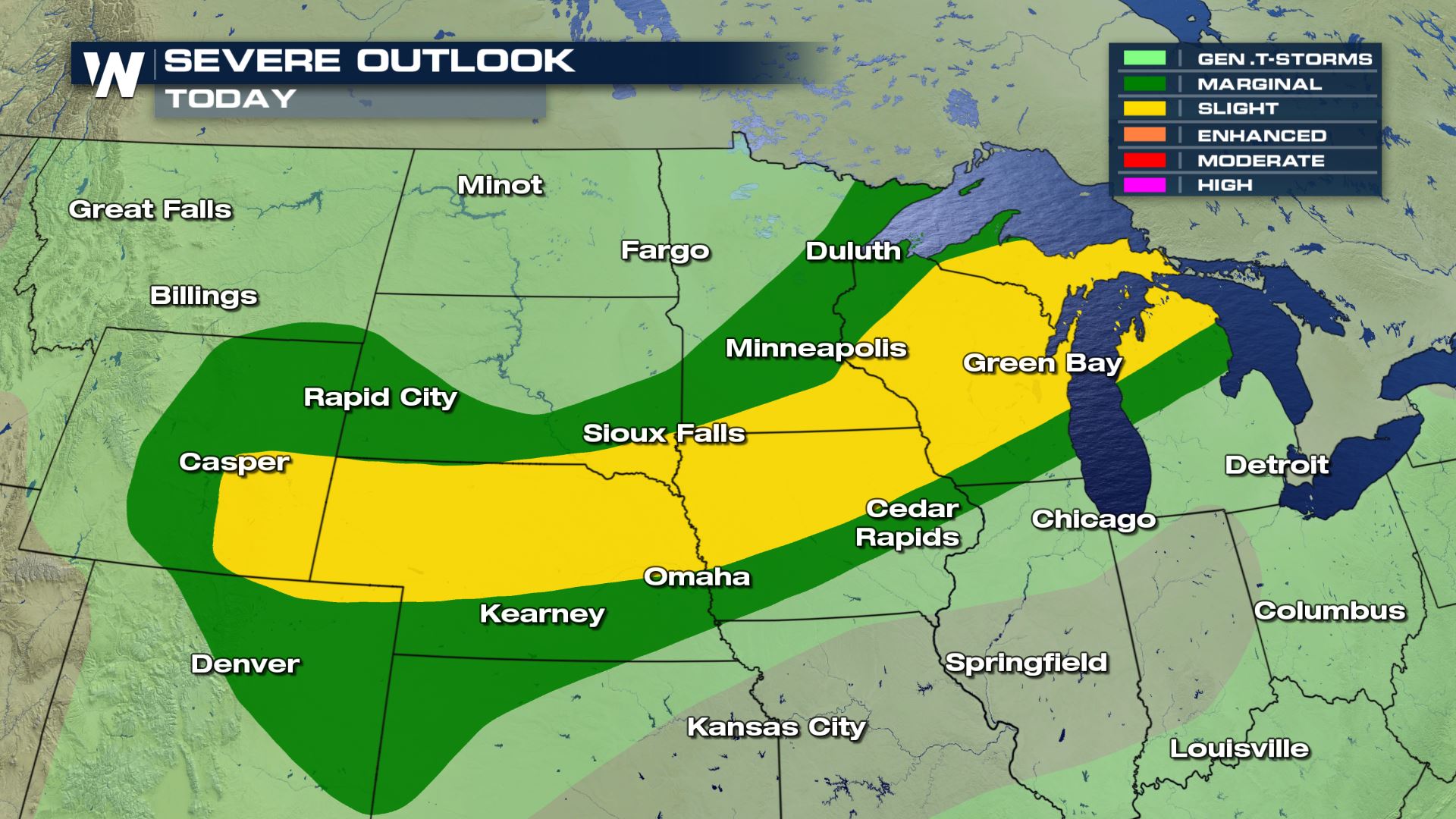 A slight risk of severe weather extends from southeast Wyoming up to the UP of Michigan.  These are all the areas that could see heavy rain, large hail, damaging winds and even some tornadoes.
Severe Risks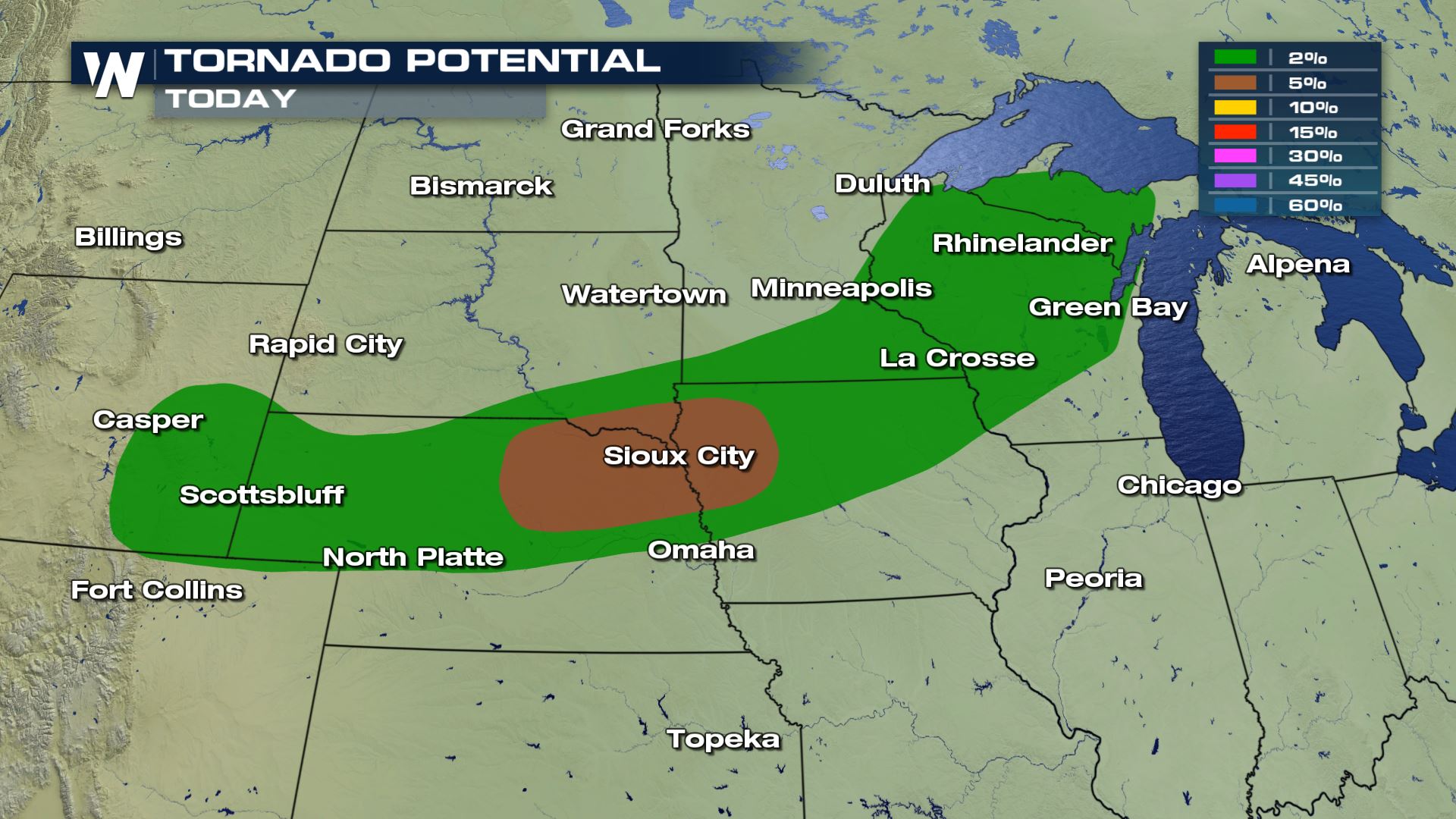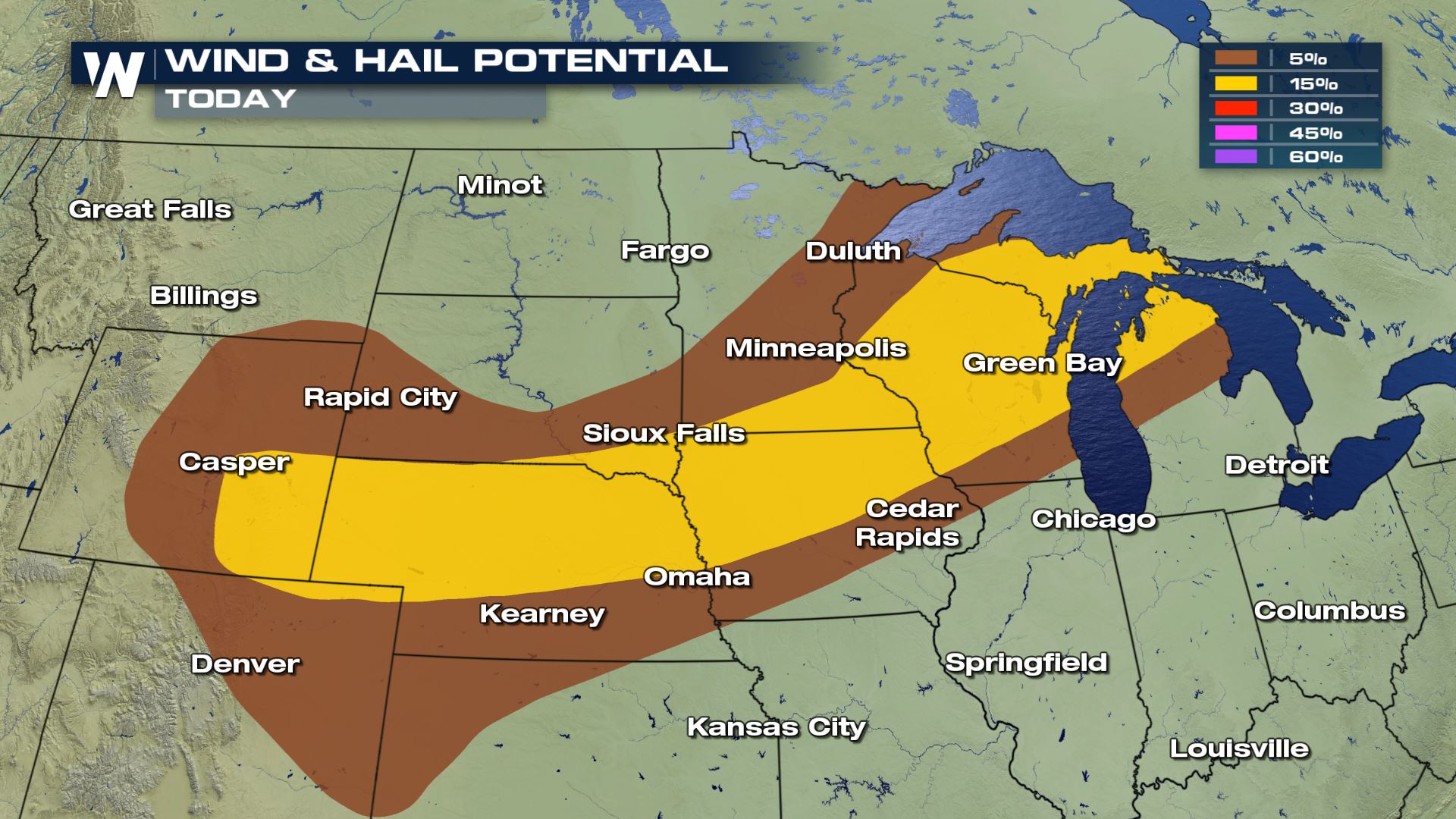 The tornado risk will be there for the areas under the slight risk of severe weather, but eastern Nebraska and western Iowa will have the highest chances for seeing any rotating thunderstorms today.  Hail could be up to 2" in diameter and wind gusts could be up towards 70 mph with some of these storms.
Forecast
The timing for today's severe storms will be during the afternoon and evening hours.  Here is the very latest forecast for today's storms.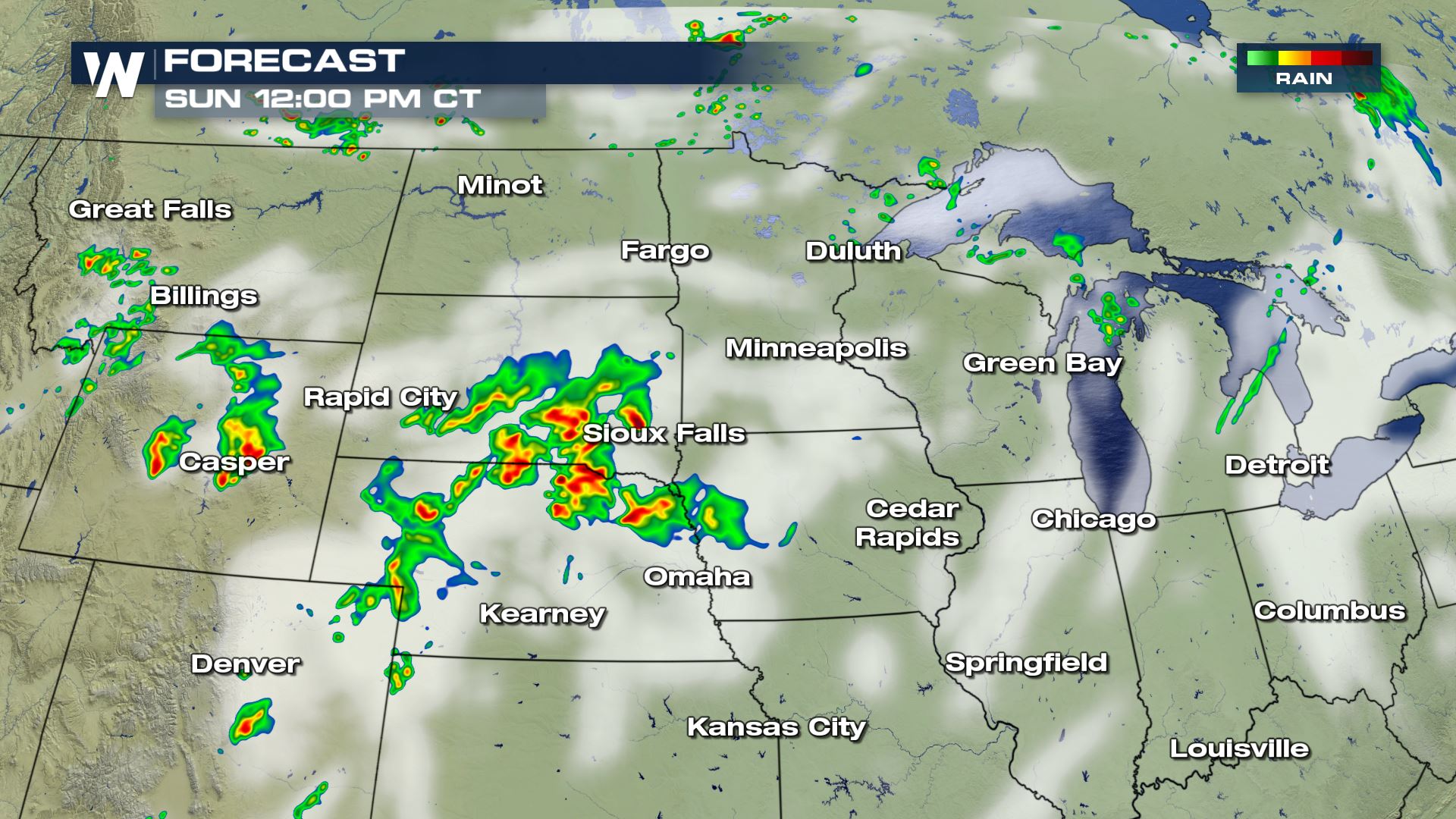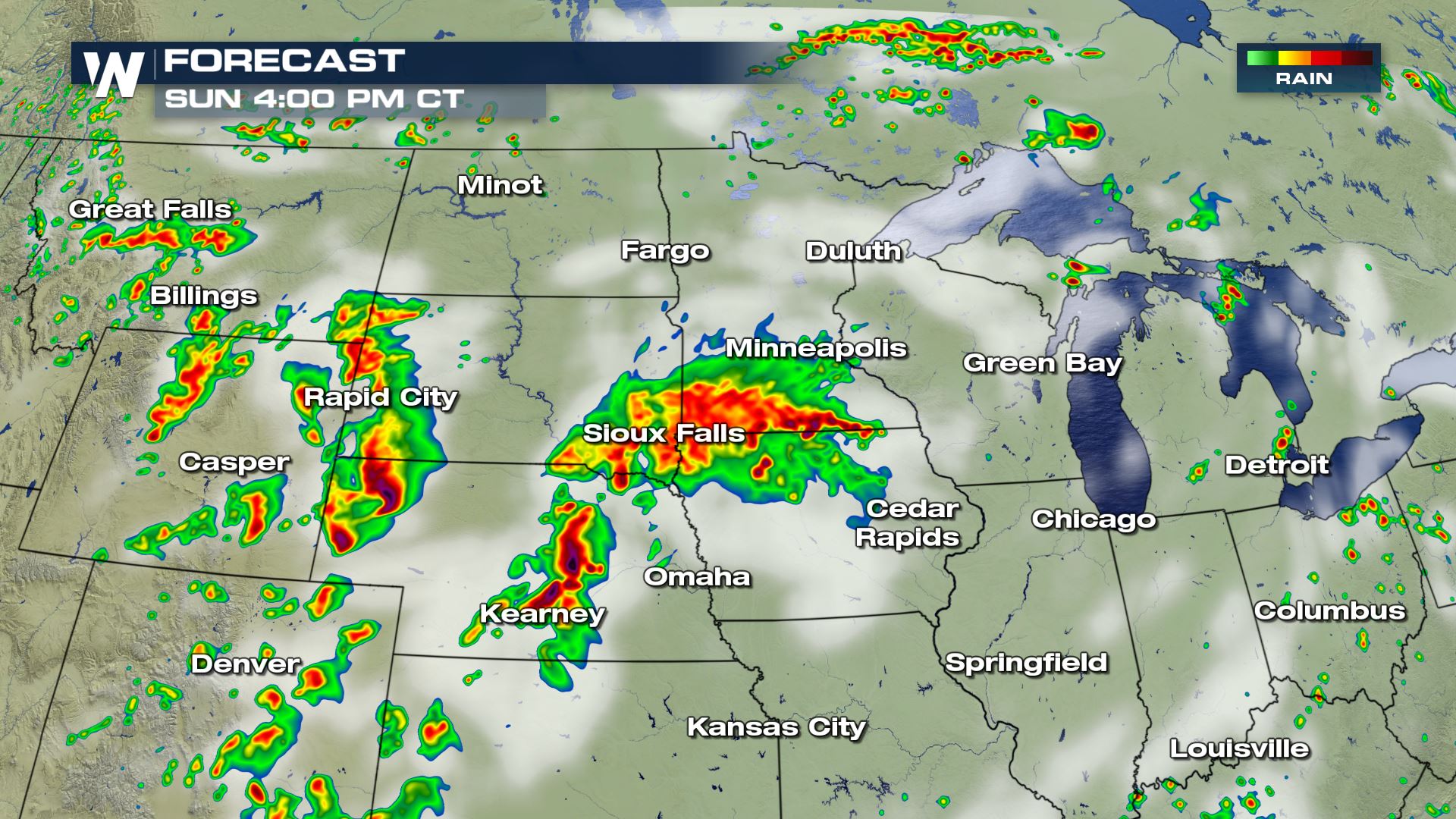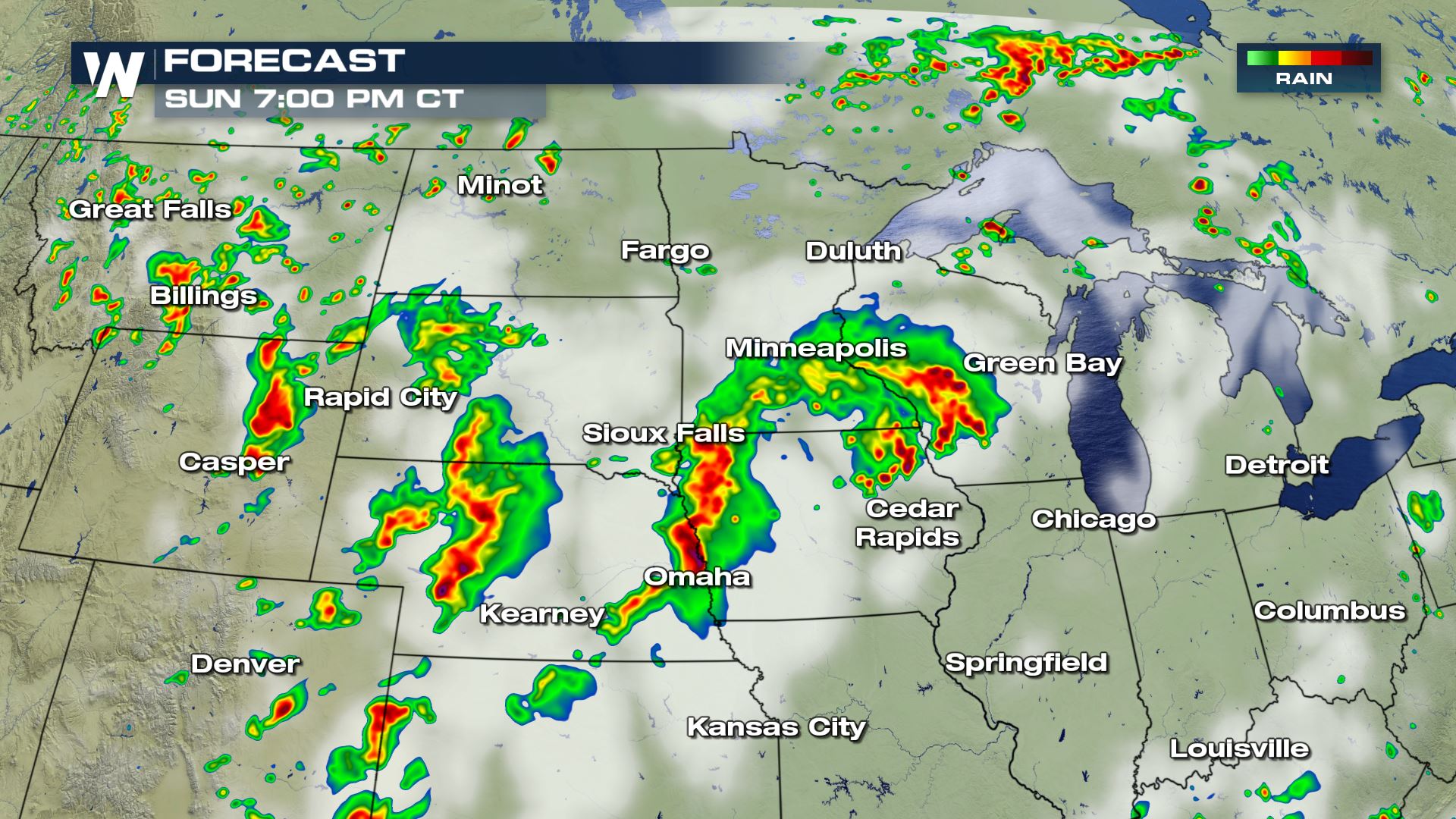 WeatherNation