We have been dealing with constant heavy rain and severe storm for several weeks now across much of the Upper Midwest. We have widespread Flood Alerts for Sunday evening and into Monday morning. We will have rounds of showers and storms across the region into Monday from a stalled out frontal boundary. More heavy rain showers paired with already saturated soil will lead to an elevated risk for flash flooding.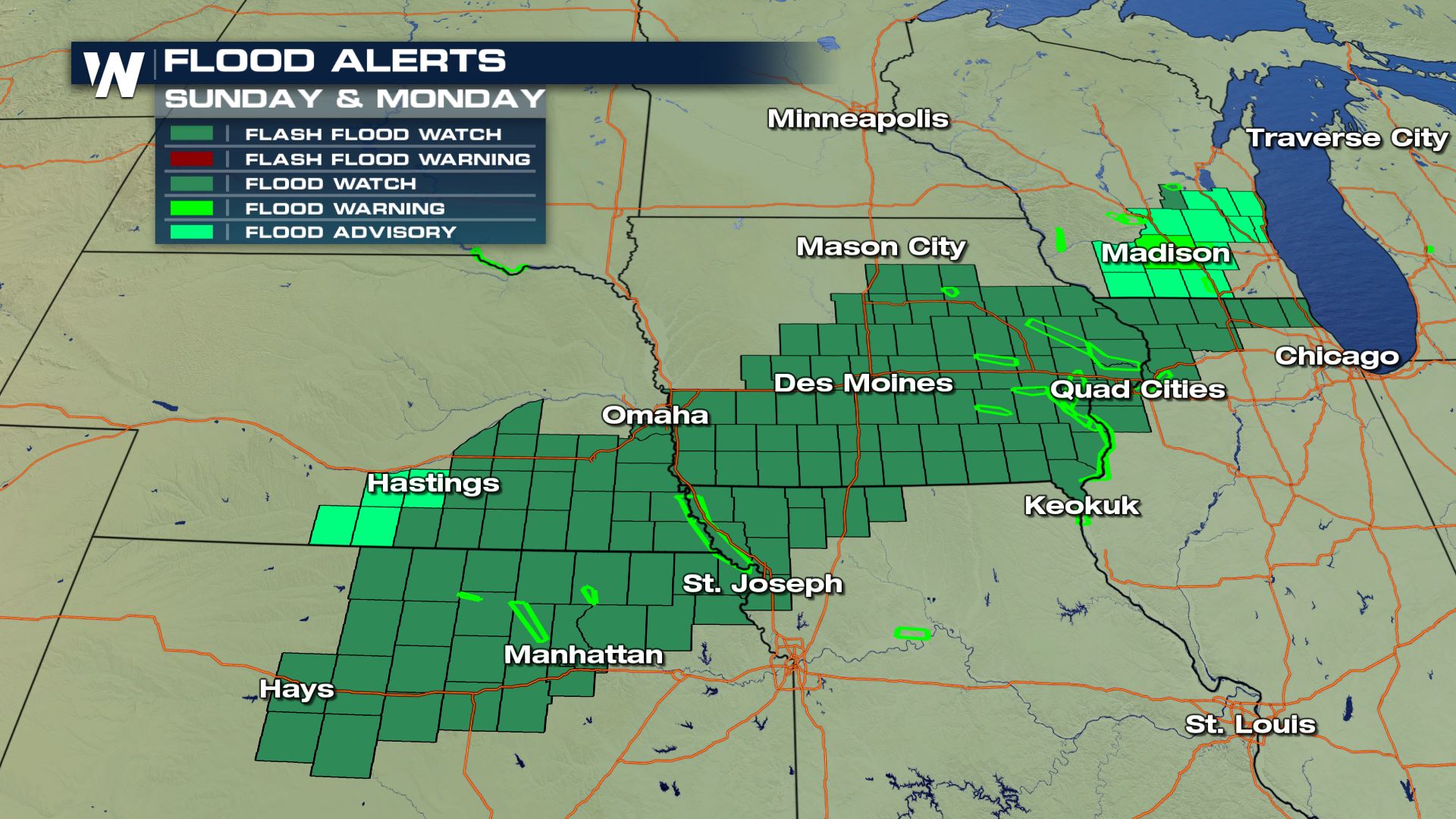 https://twitter.com/NWSDesMoines/status/1036347159405318147 Another low pressure system works into the area on Tuesday. This returns the risk for severe storms as well as more heavy rain.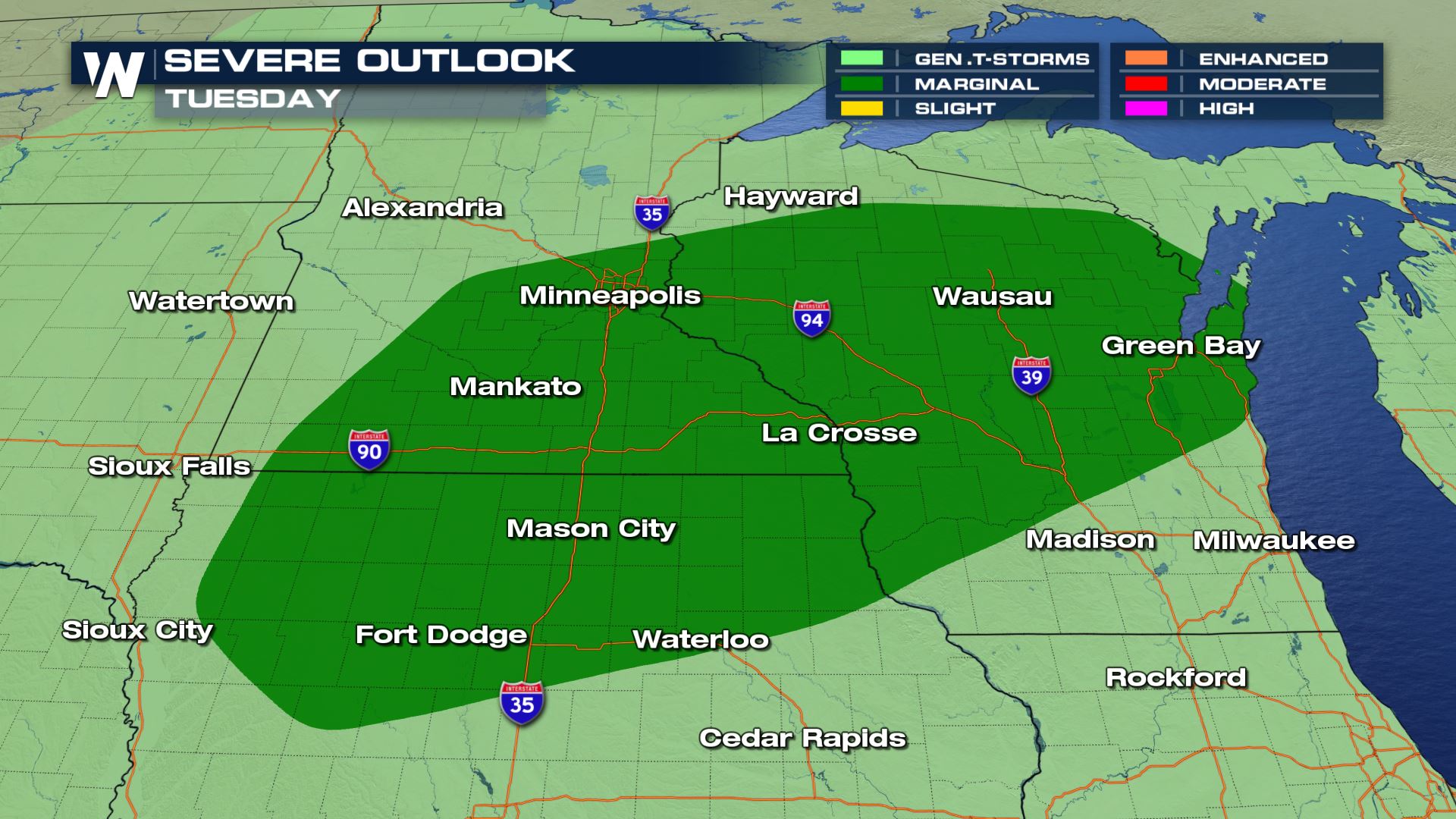 Ahead of the cold front, Iowa, southern Minnesota and Wisconsin will be the in warm sector of the system. This means that it will be very warm (upper 80s and lower 90s) with a lot of humidity. All that humidity is just ample moisture for any storms to tap in to and produce heavy rain.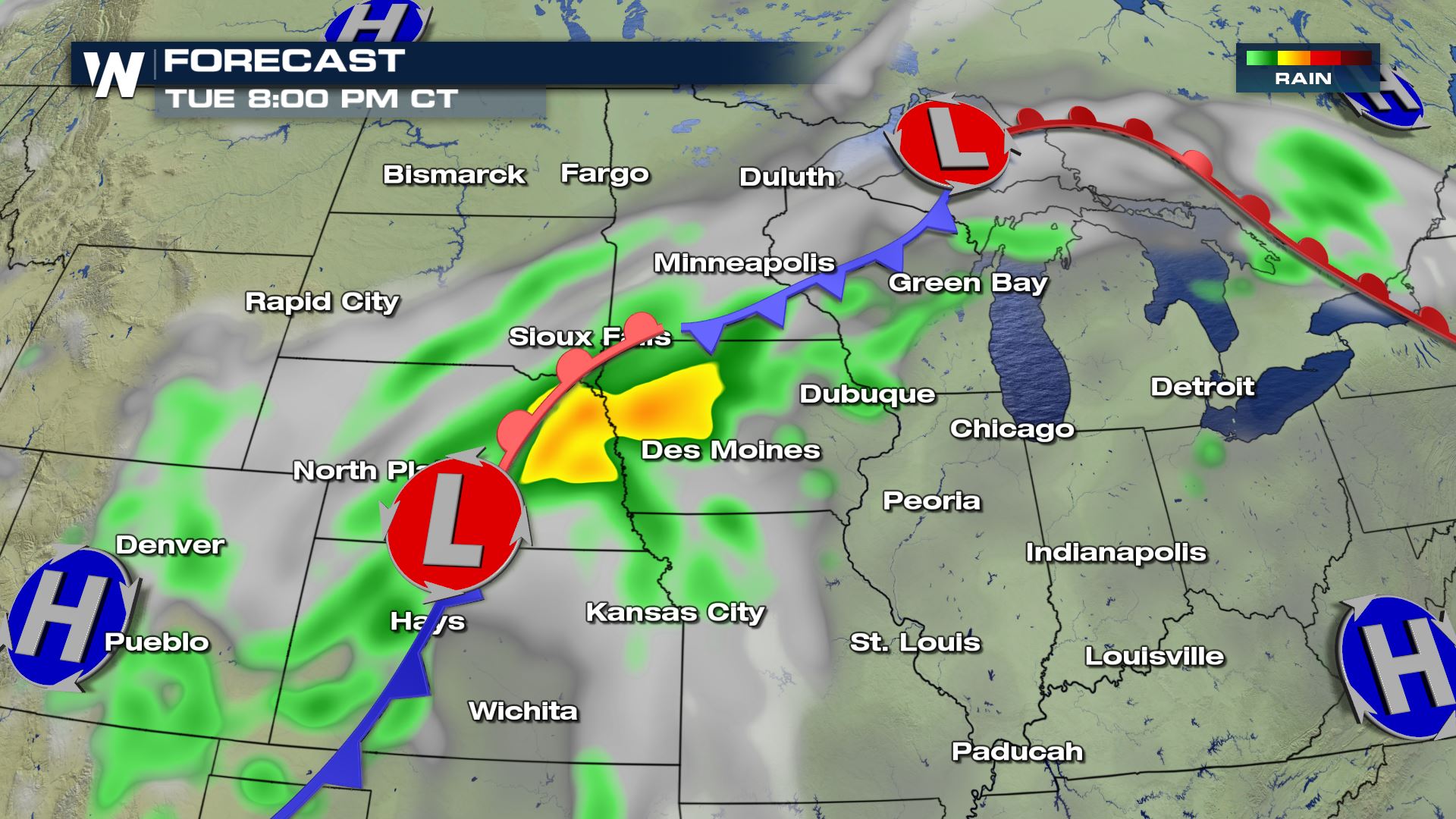 As we head into the first half of the week, Many spots from Nebraska to Michigan could see several inches of rain. Widespread, some spots could see 2-4" of rain and locally up to 6"+.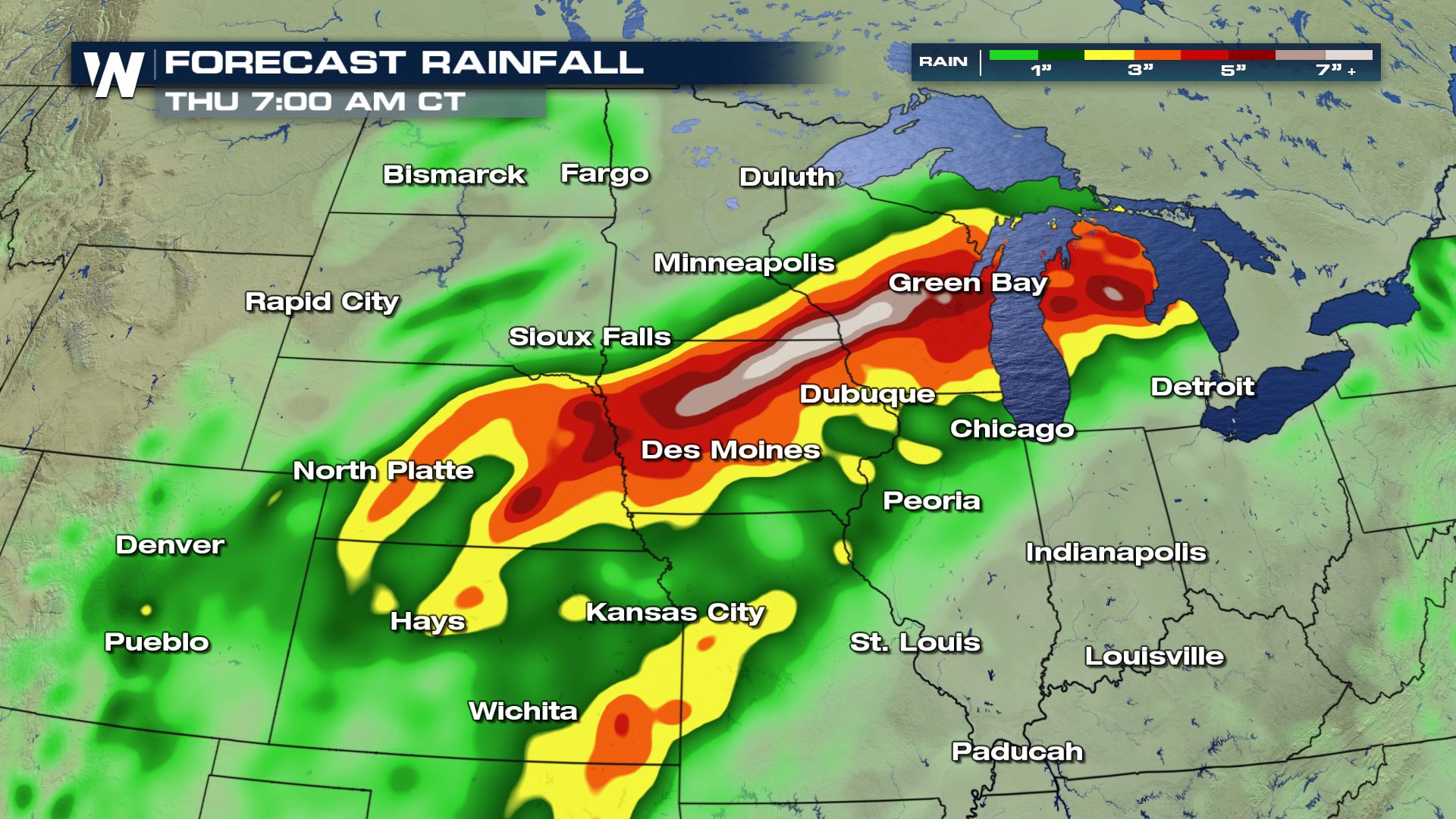 For Des Moines, the heaviest of the rain will be Monday through Wednesday before this system starts to pull off toward the northeast. Things will become a bit drier come end of the week as high pressure slides in.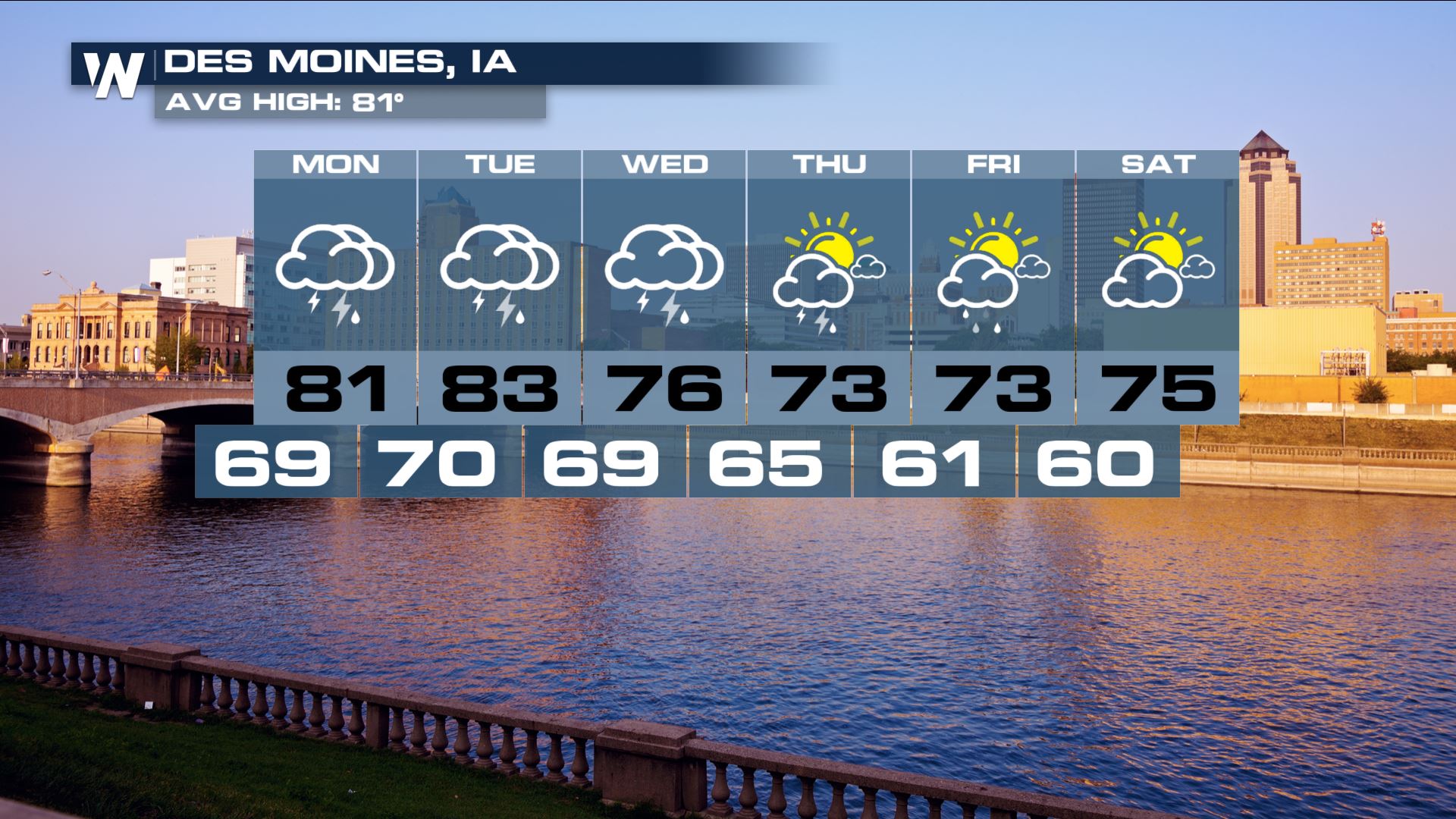 For Madison, most of Tuesday will be dry but the heavy rain will work in in the late afternoon and evening hours and last into Wednesday.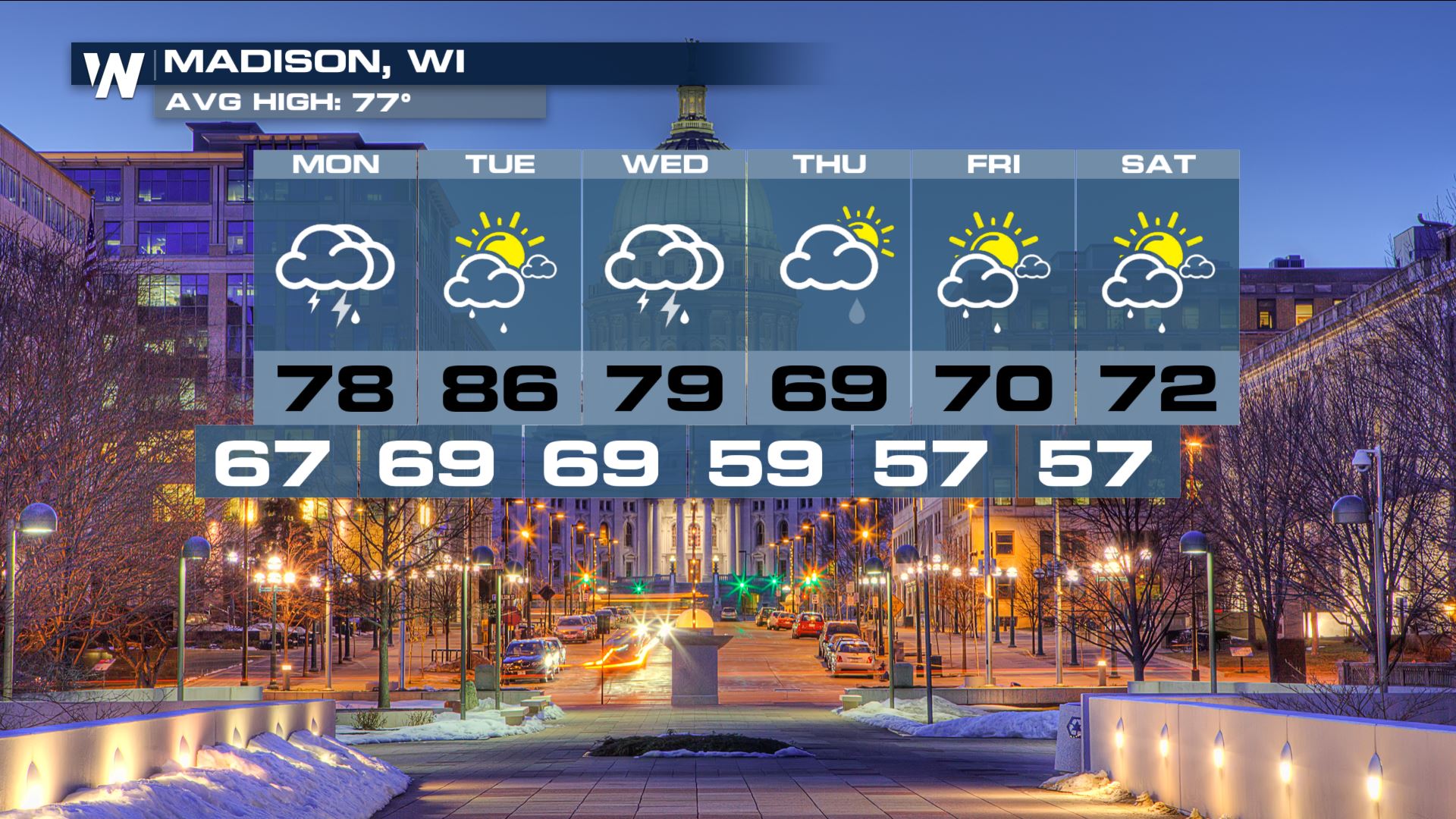 Be sure to stay weather aware and pay attention to an Flash Flood Watches or Warnings that may be issued in your area. For WeatherNation, Meteorologist
Kate Mantych
.