Idalia strengthened into a MAJOR CAT 4 Hurricane with sustained winds at 130 mph just ahead of landfall along the Big Bend of Florida Wednesday morning as a CAT 3 with sustained winds of 125mph. The impacts from this powerful storm are far from over, however, with damaging surge and winds still ongoing. The storm is moving extremely quickly, with forward speed around 20 mph, meaning today will be the worst of it before it pushes into the Carolinas tonight.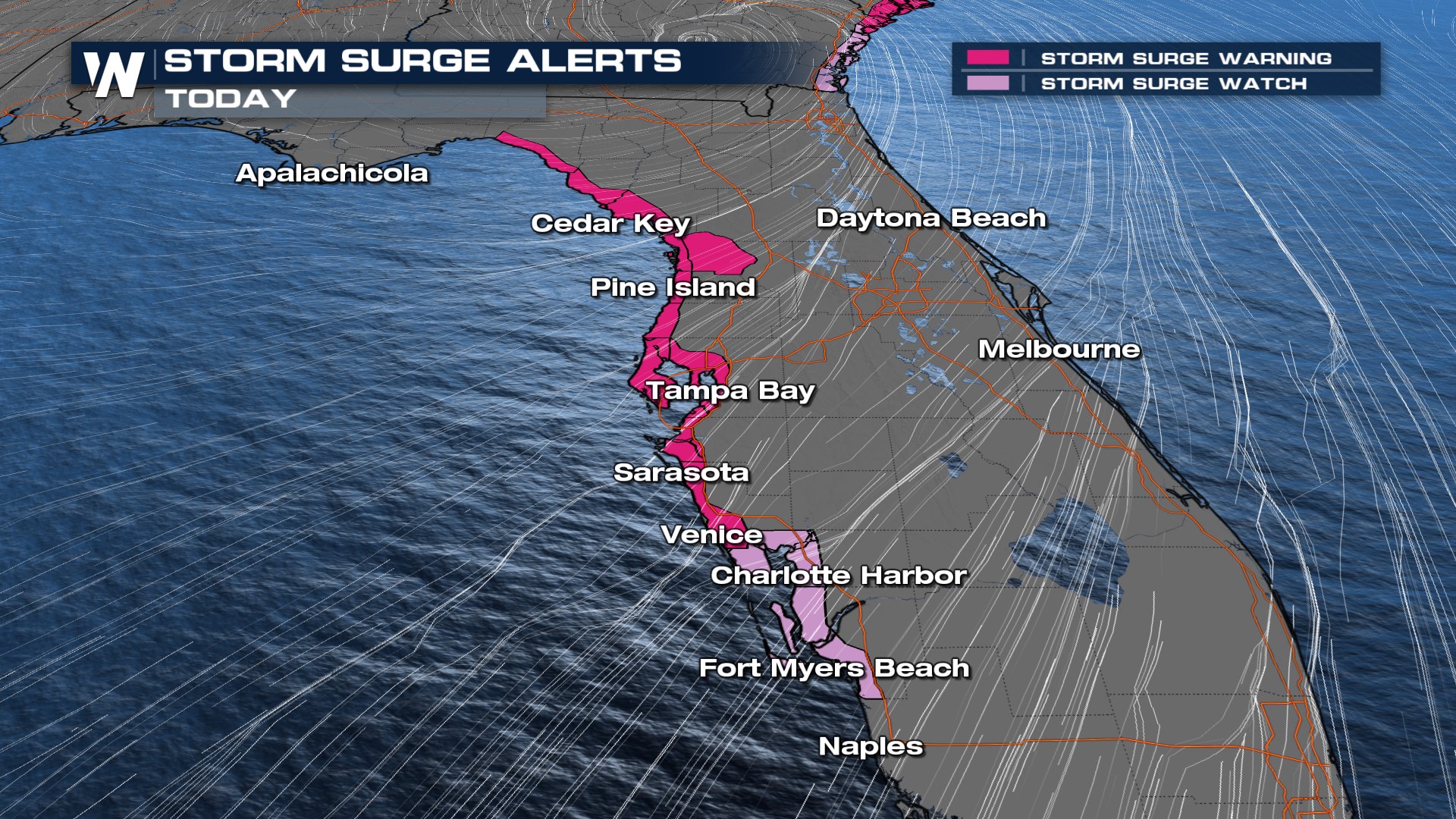 The terrain is extremely flat through this area which means the surge will move far inland. Even parts of Tampa Bay have already seen surge over 4' with peak surge on the order of 4-6' with higher numbers towards Pine Island.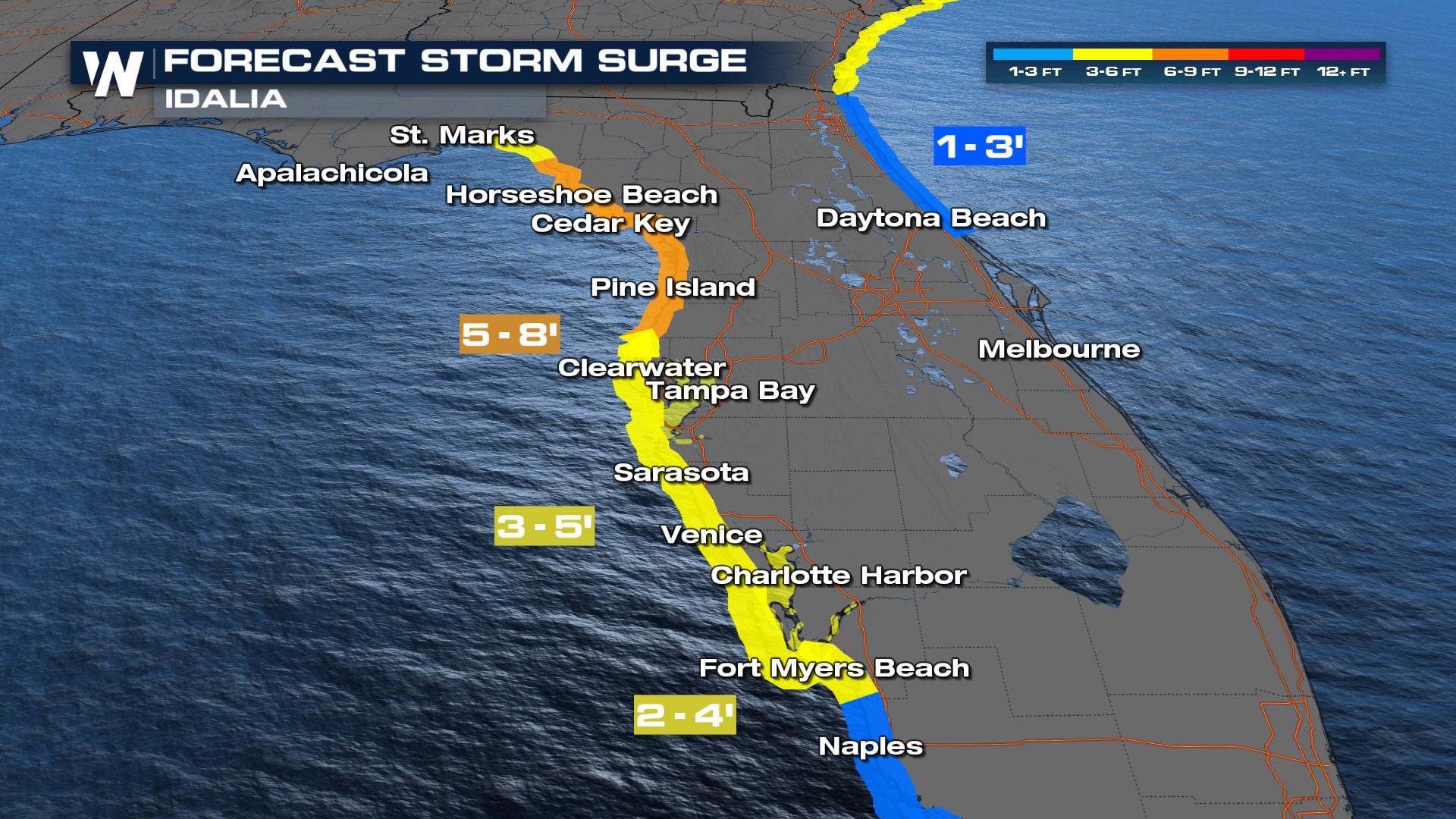 Hurricane Warnings and Tropical Storm Warnings are in effect for much of the Southeast. Winds will decrease through the day today for central and north Florida as Idalia rapidly moves north. Conditions will be tough in Georgia for the next few hours.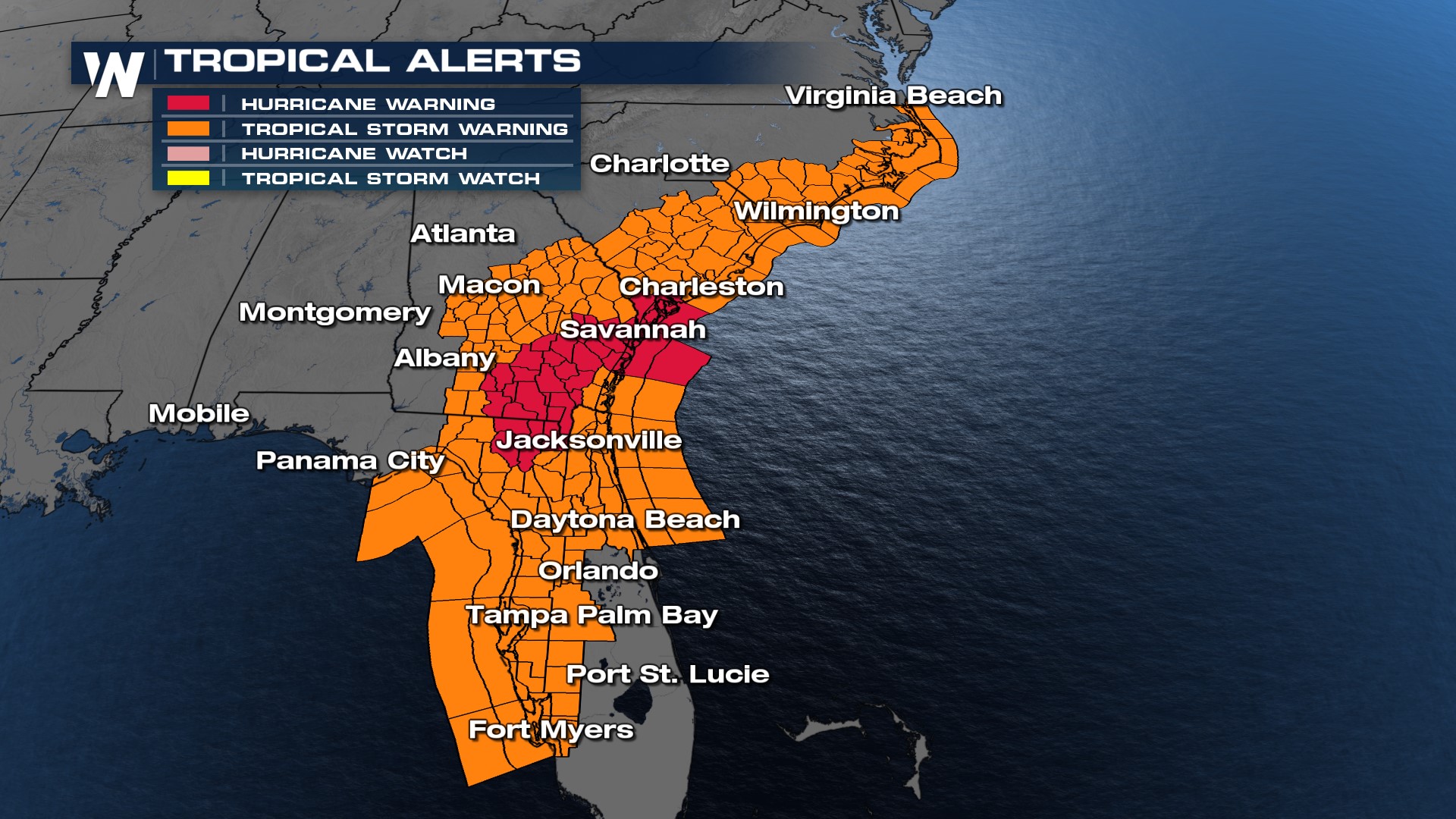 Heavy rain will be a threat on the west side of the cone of uncertainty with a swath of 5-7" of rainfall along and just west of I-95 through Georgia and Florida, and along I-75 too. We will see flood concerns in southern Georgia and the Carolinas Wednesday - Friday.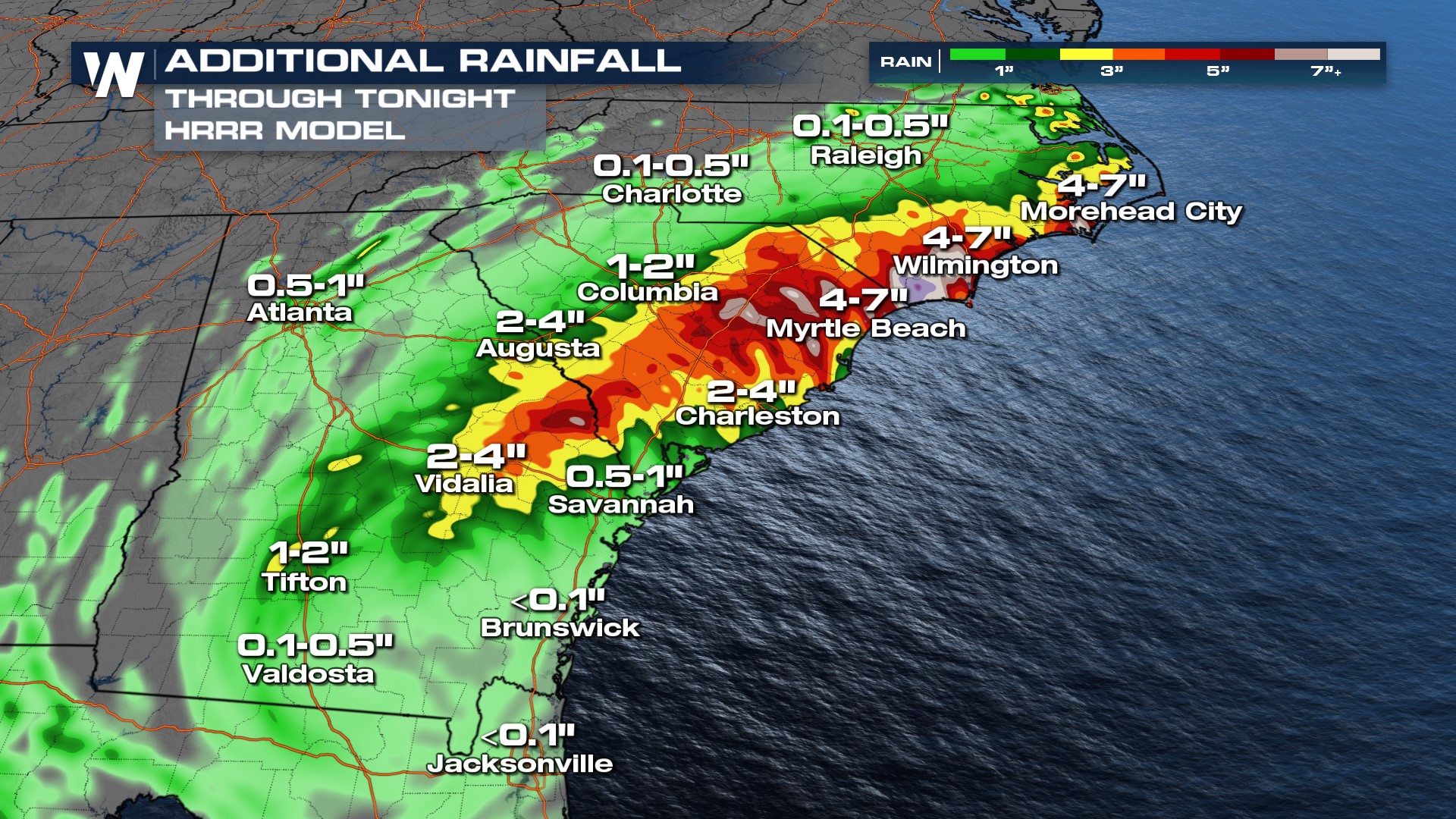 Flood alerts are in effect from the Florida Gulf Coast up into the Carolinas for the heavy rainfall threat, on the order of 4-6" and locally higher total. Freshwater flooding will cause issues all the way through Southern Georgia and Downstate South Carolina.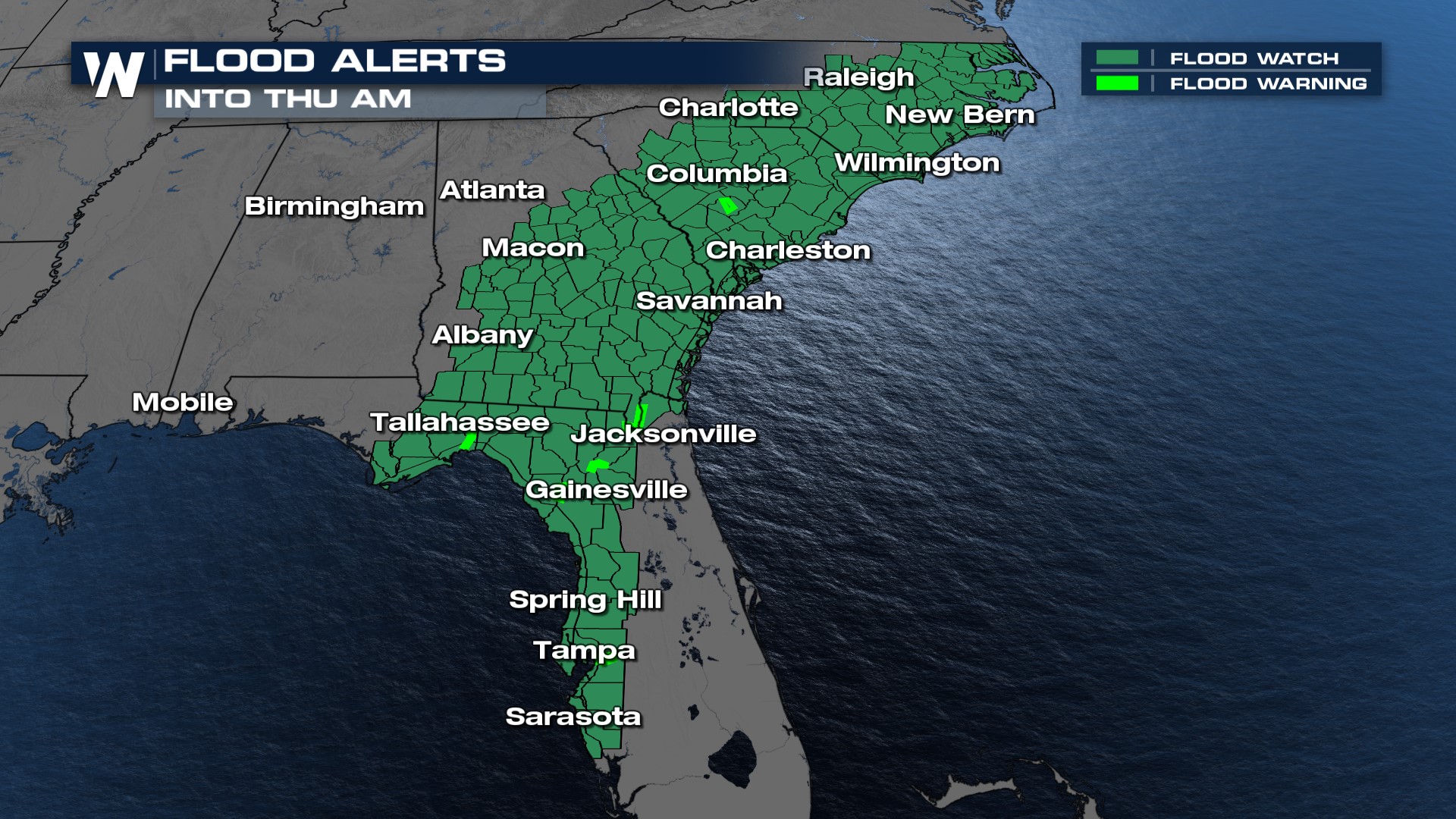 As is common with tropical systems too we have a severe weather threat. Our primary concern will be for tornadoes, which are usually short-lived spin-ups in tropical systems.
Stay with WeatherNation for the latest on this tropical system.