Large trees in Johnston, RI (a suburb of Providence) were knocked down during severe weather on Friday morning in the Northeast. There was a tornado warning in effect with a debris signature visible on radar. The mayor of Johnston confirmed there was a tornado touchdown near 295/Greenville Ave when a car was lifted in the air.
The severe threat has diminished for New England this afternoon but the National Weather Service in Boston has confirmed three tornadoes touched down this morning - Scituate, RI, North Attleboro to Mansfield, MA, and Weymouth, MA.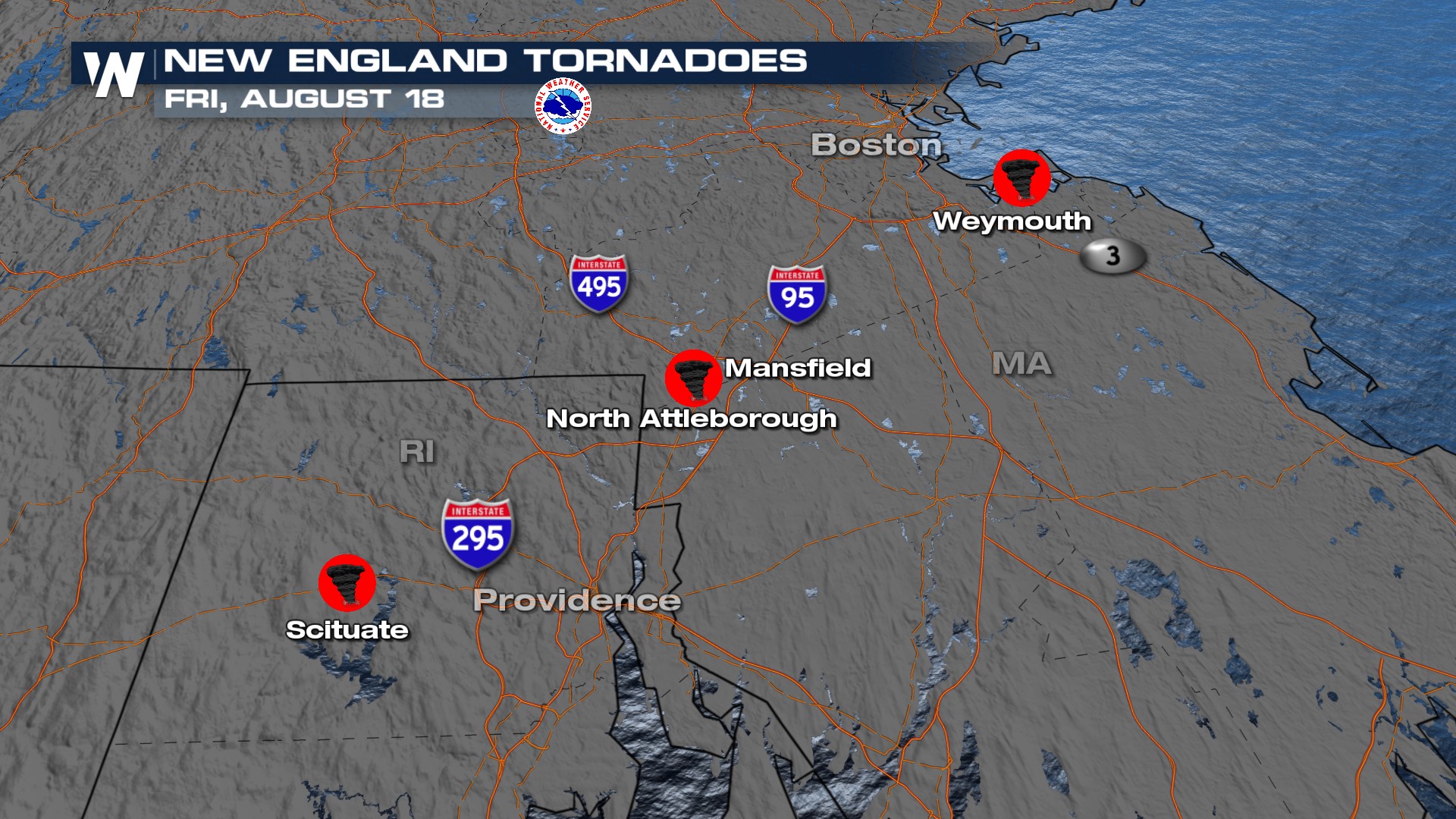 It is not unusual to see tornadoes in New England, in fact just 10 days ago on August 8th there were two confirmed tornadoes in SE Mass, an EF-0 and EF-1 near Mattapoisett and Barnstable, respectively. We will bring you more updates on storm strength on WeatherNation.