Moisture from once Hurricane Hilary is now impacting the greater southwest with substantial flooding, mudslides and debris flow. In the Mount Charleston area, outside of Las Vegas, flooding is creating major issues for the community, resulting in power outages and a boil water notice for the region.
In California, parts of I-10 and I-8 along with many local and county roads were closed (and remain closed) due to mudslides and rockslides. For the most up to date information on road closures as a result of flooding, please visit California DOT website.
I-10 through Palm Springs is experiencing major flooding, and our field correspondent Brandon Clement is there as drivers are stranded due to the mud this Monday morning. It looks like parts of the road have been washed away due to flood waters. It is a reminder to NEVER drive through flooded roadways.
Nearly a foot of rain fell in parts of southern California - this is more than a year's worth of rain in just one weekend! It comes after a particularly wet Winter and Spring, which will likely make 2023 one of the wetest on records for parts of the Southwest.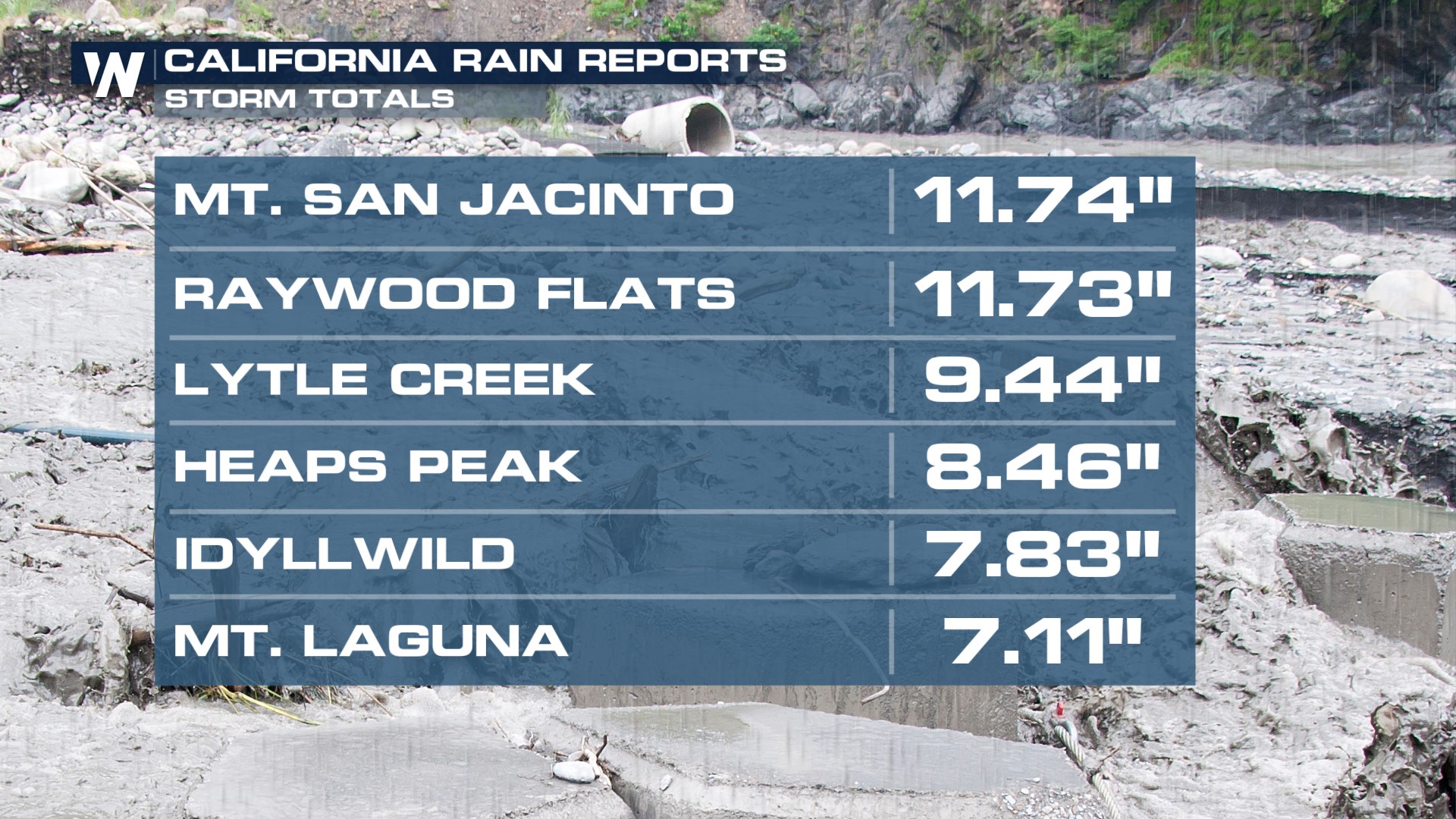 Hilary made landfall at 11 AM PT on Sunday in Baja California as a tropical storm with large swells and damaging winds in Mexico.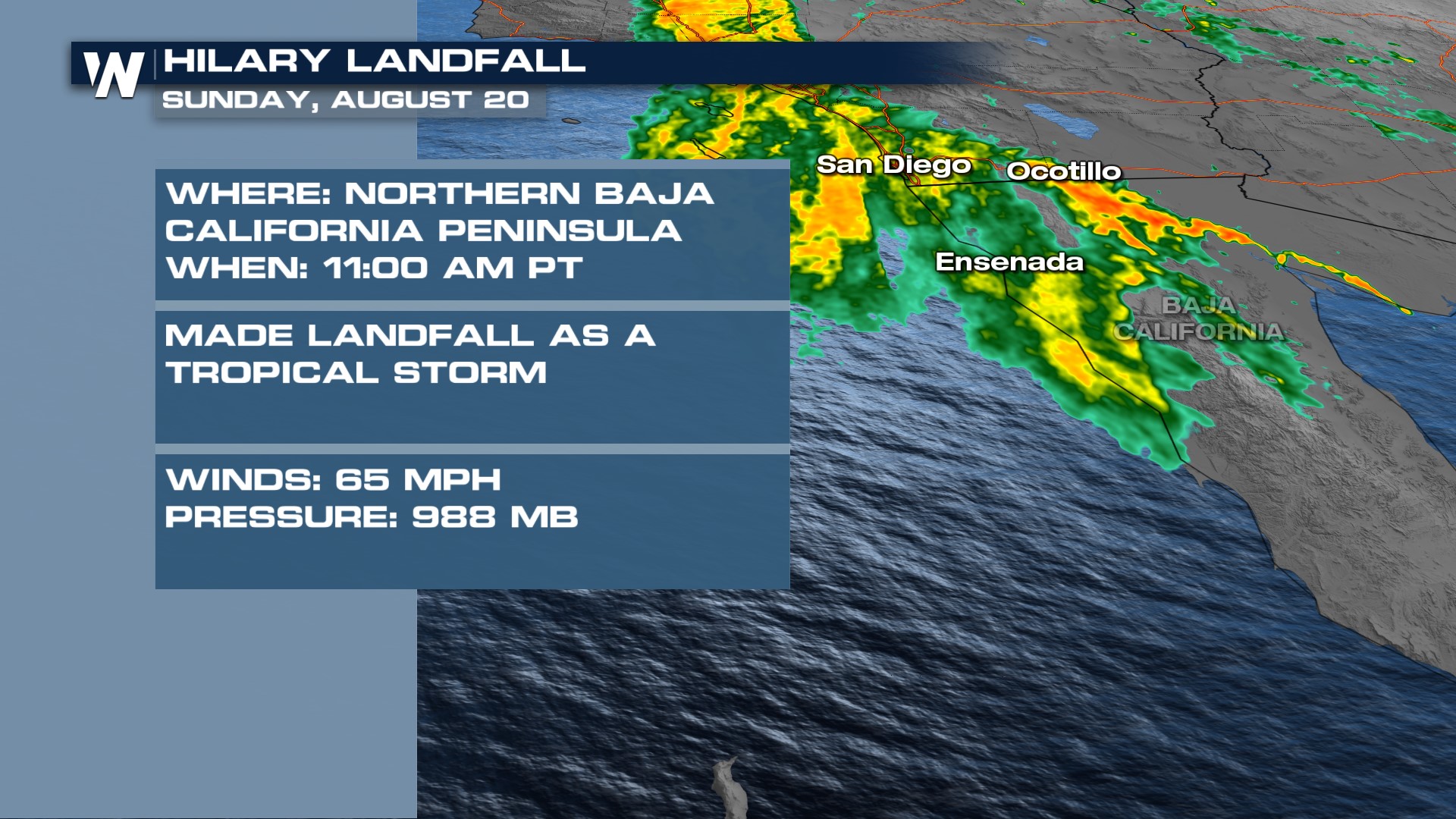 Ahead of the storm Joshua Tree National Park closed roads and campgrounds through tonight. Please CHECK before you go to ensure that the park is back open - there was torrential rainfall and likely areas of the park will remain closed even beyond today.
Death Valley National Park closed campgrounds and visitor centers until Tuesday August 22nd. They say that the storm "may cause prolonged road closures, power outages and phone service interruptions." You can find updated information and additional details here.
All roads and facilities are also closed until further notice at the Mojave National Preserve. Historic flooding is possible in the Desert Southwest as tropical moisture produces very heavy rain and impacts from flooding could be catastrophic. Please stay away from floodwaters!
Stay with WeatherNation for the most up-to-date information on Hilary and team coverage from the Southwest.