Following strong storms in the mid-South on Wednesday afternoon and evening, a complex of storms survived overnight, bringing heavy rain and plenty of lightning to Ohio, Kentucky and Tennessee. This is thanks to an area of surface low pressure that has been moving through the region and will continue to bring the storm threat today.
However, our risk for severe weather (1" hail, 58 mph winds, tornadoes) is quite limited with the primary concern for heavy rainfall.
As a result of the rain threat, flood watches are in effect for southern Kentucky through this afternoon. Don't drive through flooded roadways. Rainfall totals on average will be around 1-2 inches. Localized heavier amounts of up to 4 inches will be possible.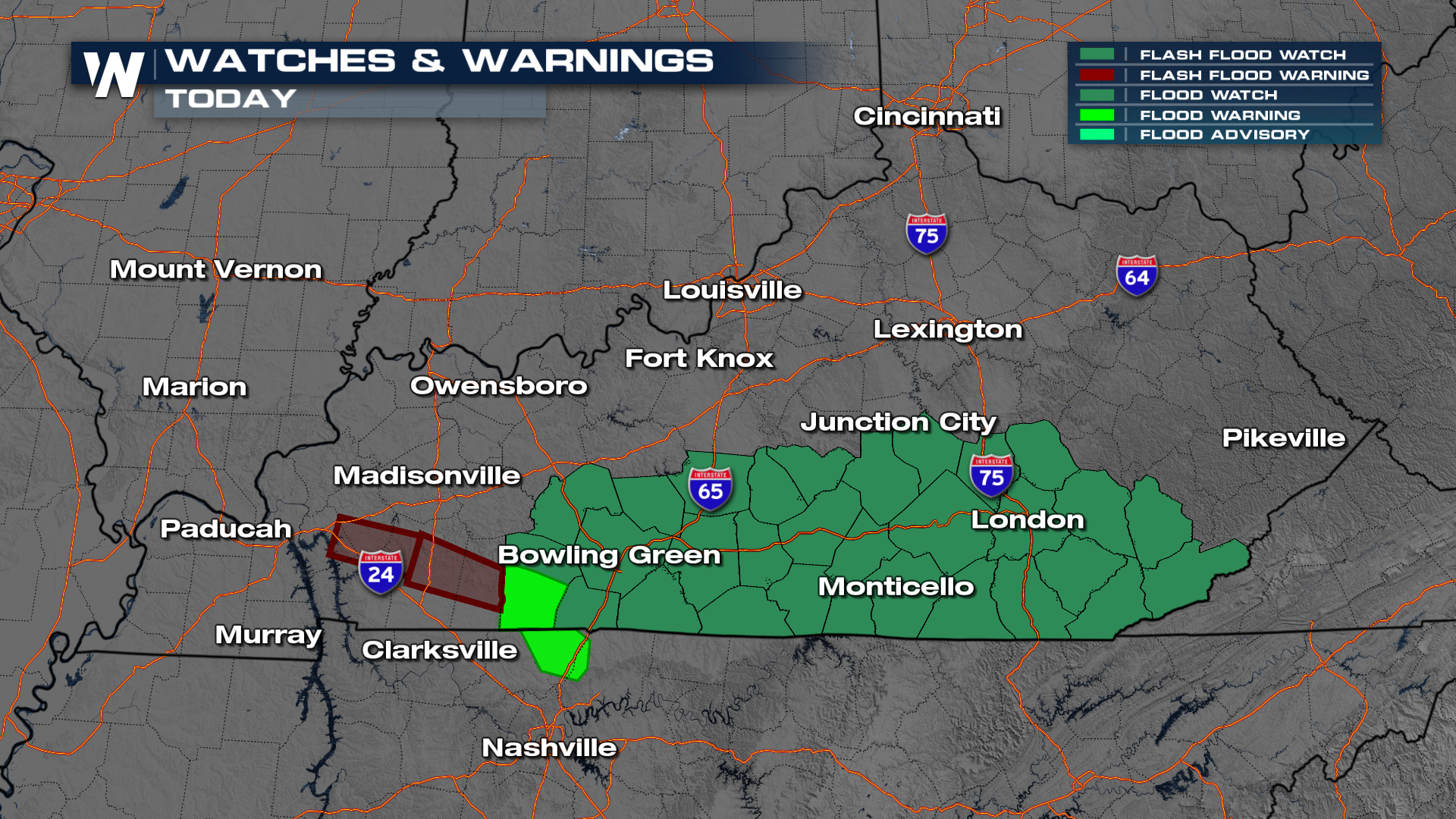 For more on this top weather headline be sure to join us live for the latest details. And if you're starting to see the foliage turn in these spots be sure to tag us on X, Facebook, and Instagram @weathernation for a chance for your weather to be shared on national television!