We have seen an active weekend in the Midwest with repeated rounds of storms producing large hail, tornadoes, and heavy rainfall leading to flooding. Chances for severe weather will persist into the overnight for portions of southeast Missouri and western Tennessee.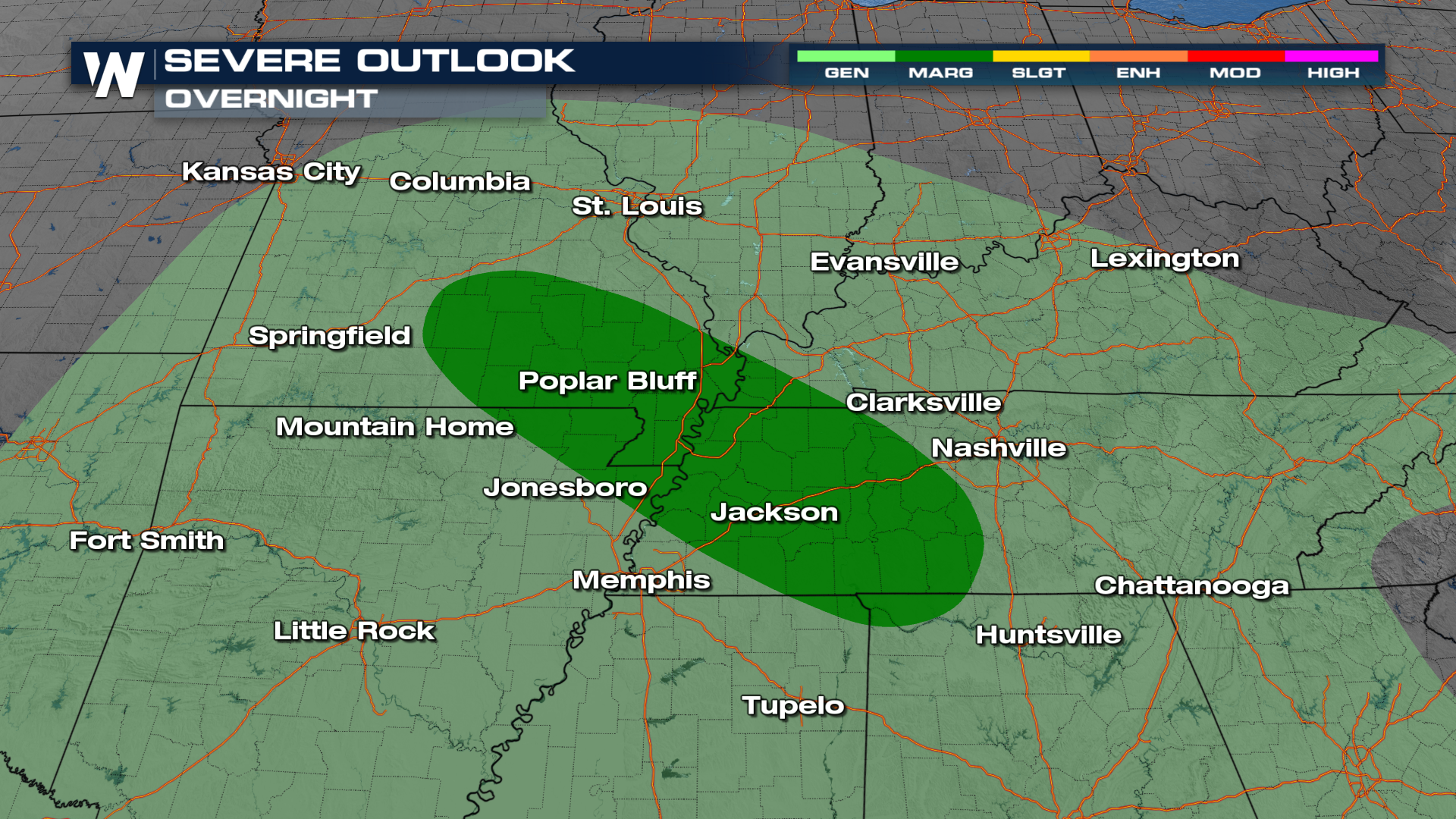 It is all thanks to an area of low pressure pushing out of Oklahoma that will wrap in Gulf Moisture along a warm front. In addition to the severe threat, our bigger concern will be for heavy rainfall leading to additional flooding across the Ozarks.
Pockets of heavy rain could lead to localized flooding, mainly in areas where storms move over the same areas repeatedly. A MARGINAL to SLIGHT Risk of Excessive Rainfall has been issued for these areas over the next few days. The darker green shaded areas are the locations where flooding will be more likely. Watch out for standing water in low-lying and poor drainage areas.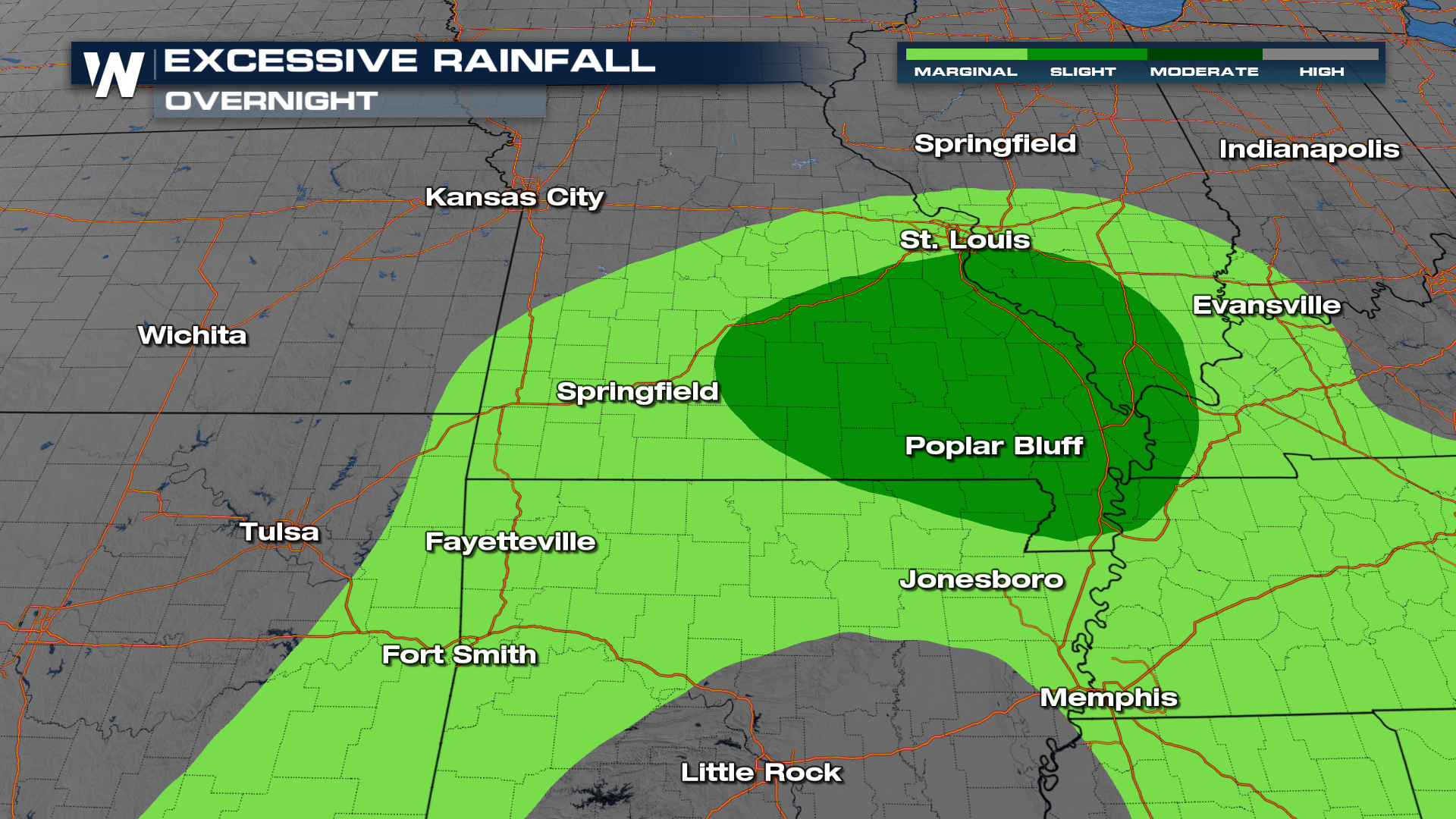 Any particular thunderstorm may produce a quick 1-3" of rainfall and result in brief flooding.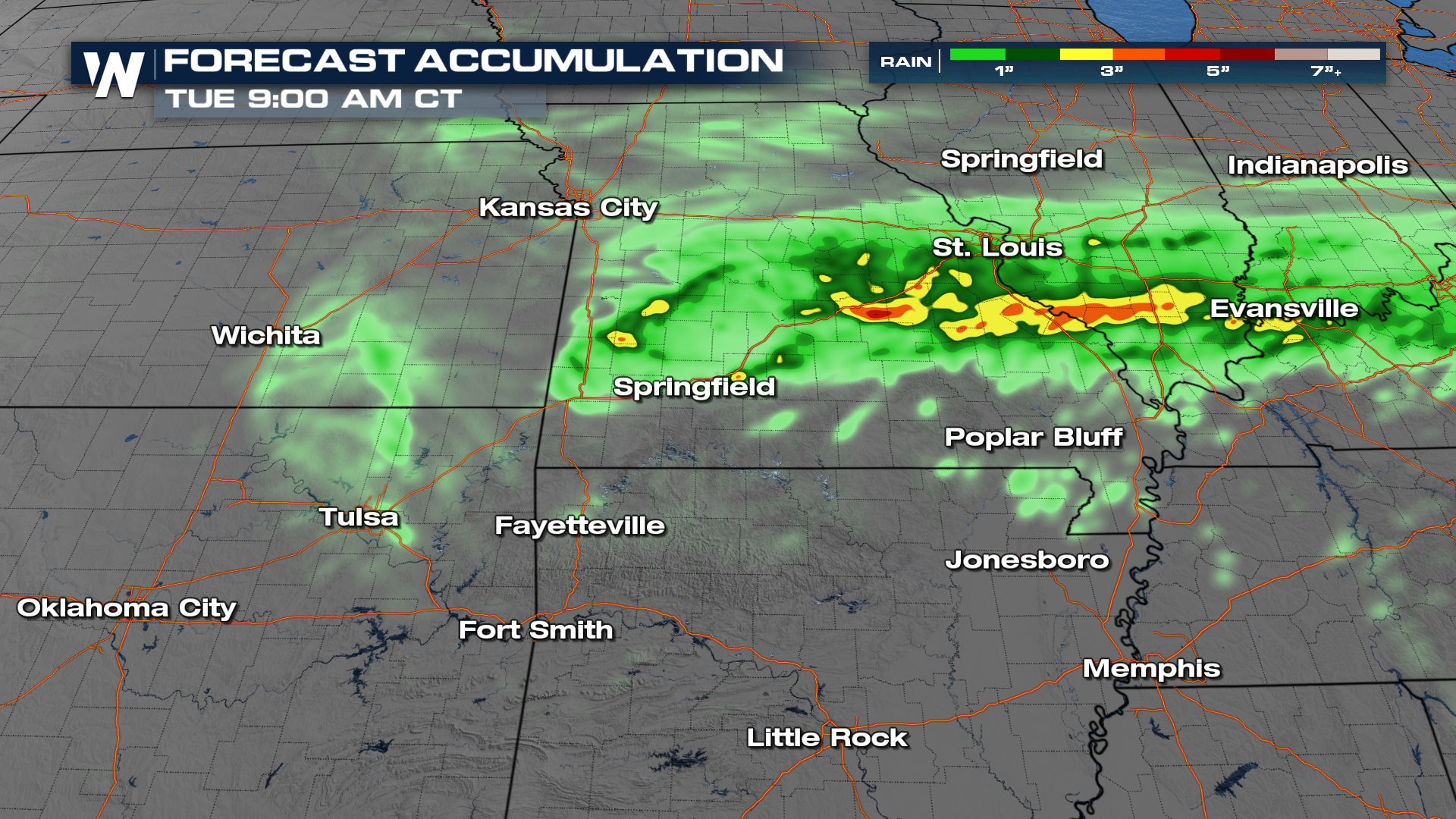 Trust WeatherNation to keep you up to date with the latest forecast information 24/7 on our streaming platforms.