NORTHEAST - It's been another rainy weekend in the northeastern U.S., Central Park received 1.08" of rain Saturday, making this the 7th rainy weekend in NYC in a row, and the 5th rainy Saturday in a row!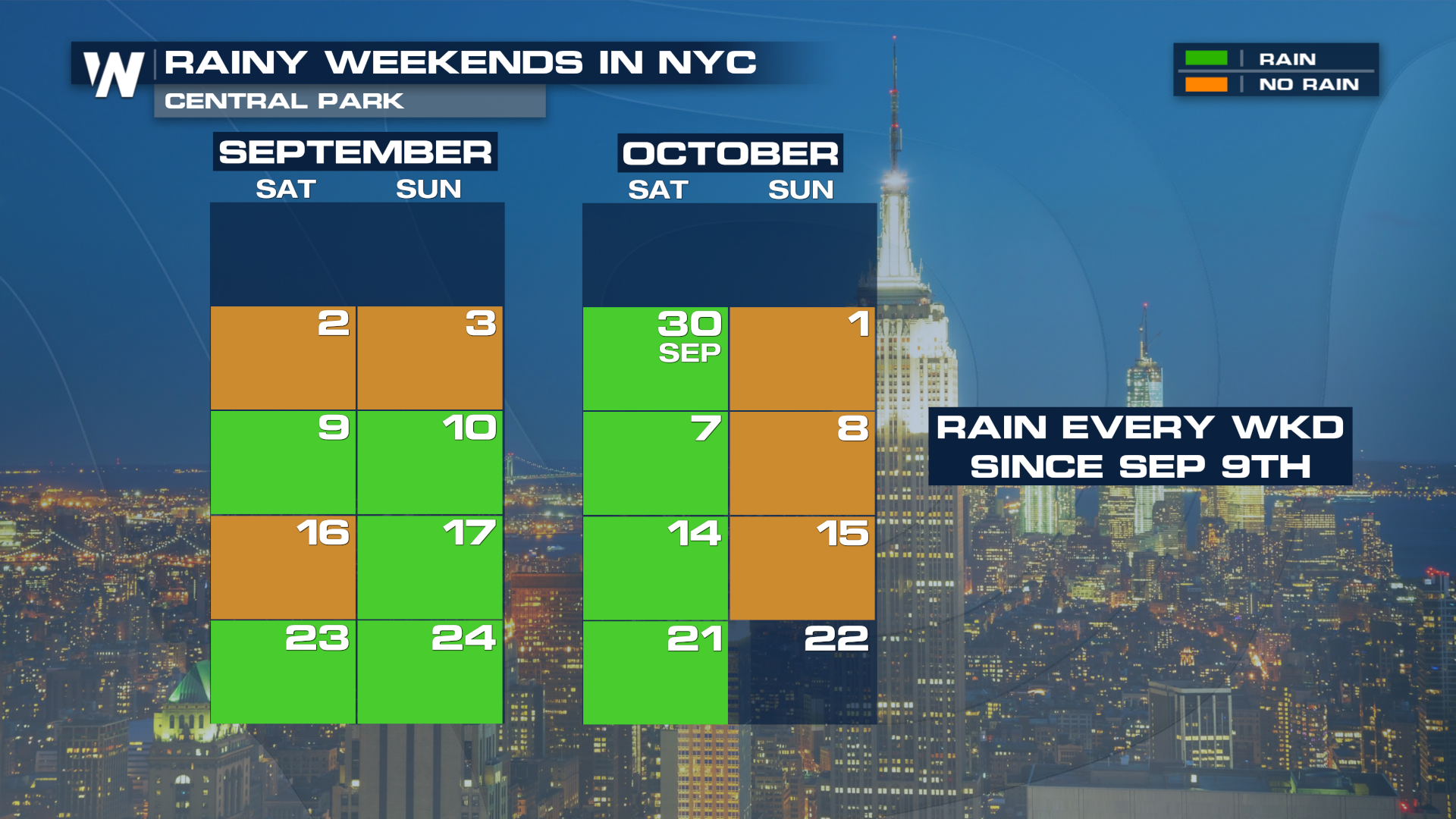 The best chance of rain will fall across areas north of Interstate 90 in Upstate New York, Vermont, New Hampshire, and Maine through tonight. The wrap-around moisture will cool things down enough for the higher mountain peaks to receive some snow. Amounts could vary between 1-3 inches of snowfall and will taper off by morning.
Tonight, chillier air spills in and has prompted frost and freeze alerts for the Ohio Valley down to the Midsouth and Appalachian through Monday morning when temperatures could fall into the middle 30s.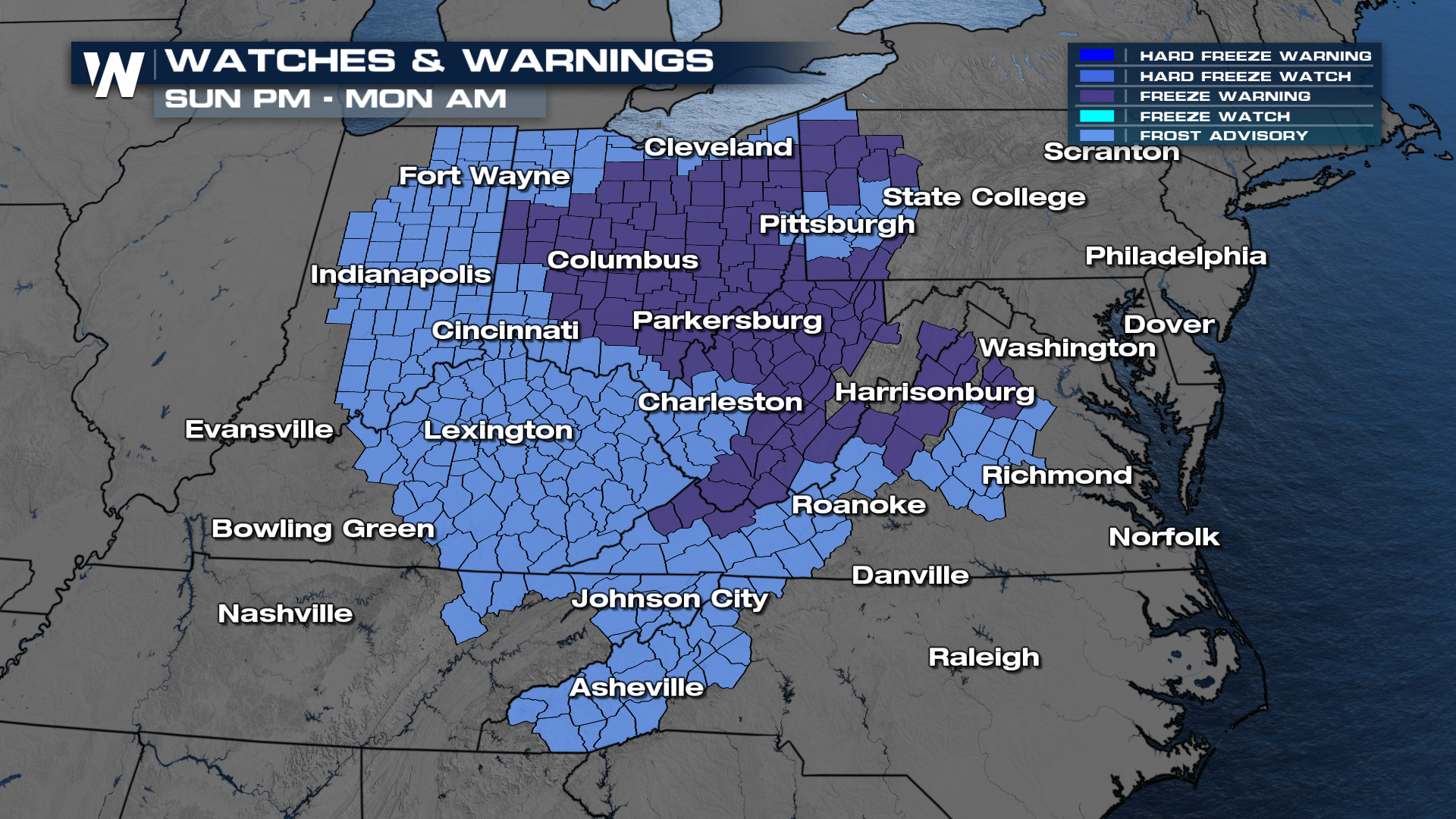 There will be a sizeable warmup for the middle of the work week though, with highs back into the 70s!