A severe thunderstorm watch is in effect for portions of Georgia, South Carolina, and Florida through 11 PM ET tonight. Threats include quarter-sized hail, 65 mph winds, and frequent lightning.
A strong cold front moved through the Southeast Monday producing winds over 70 mph in Tennessee, Georgia, and the Carolinas, causing widespread wind damage. Look at all the wind reports from across the region (below)! Crews are still working hard to restore power to impacted areas before more severe weather impacts the region.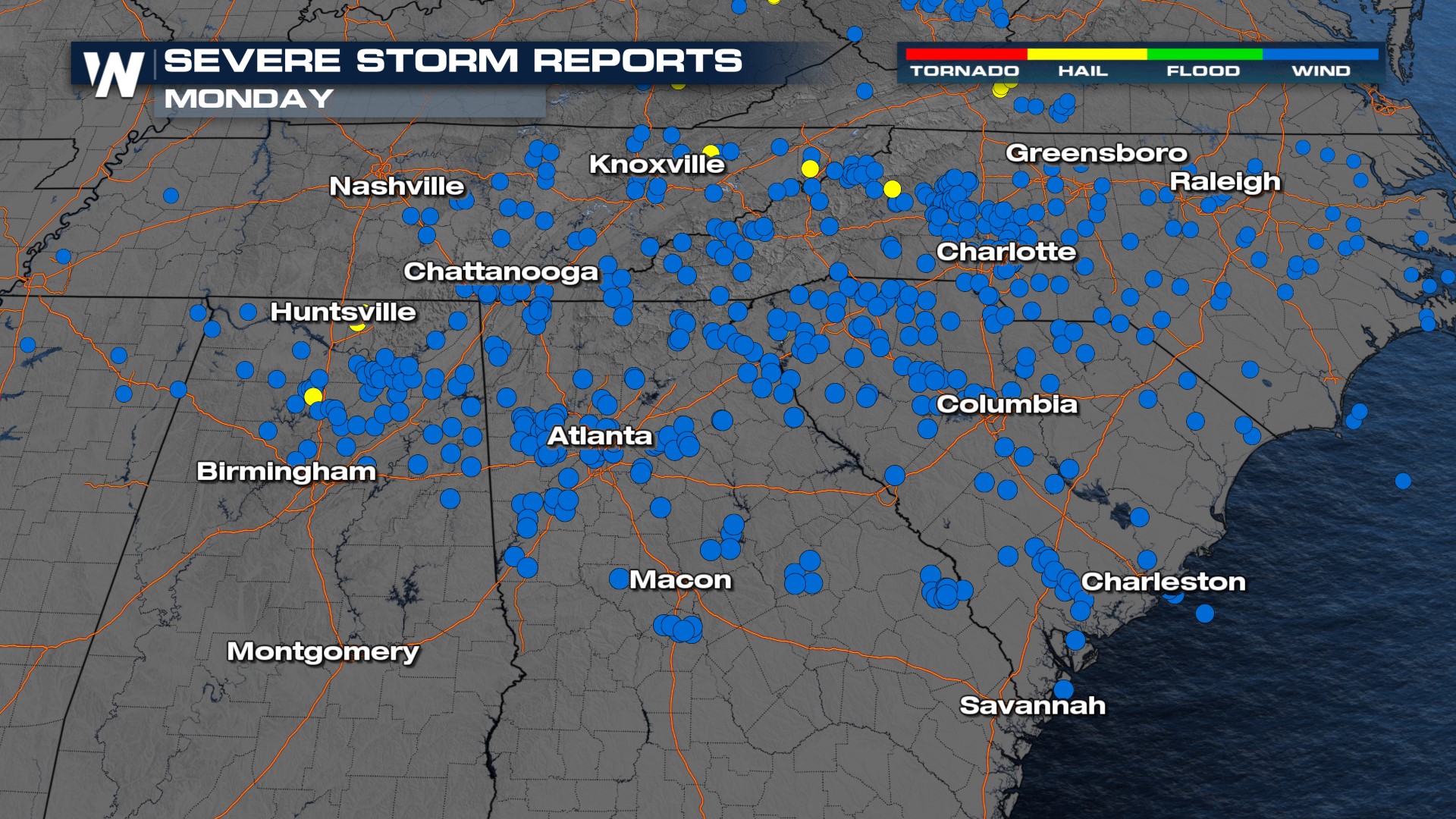 A frontal boundary and energy in our upper atmosphere (jet) will work together through the rest of the day to produce severe weather between I-20 and I-10 in the Deep South. Straight-line, damaging winds are the primary threat for Mississippi, Alabama, and Georgia. In addition, heavy rain will be a threat.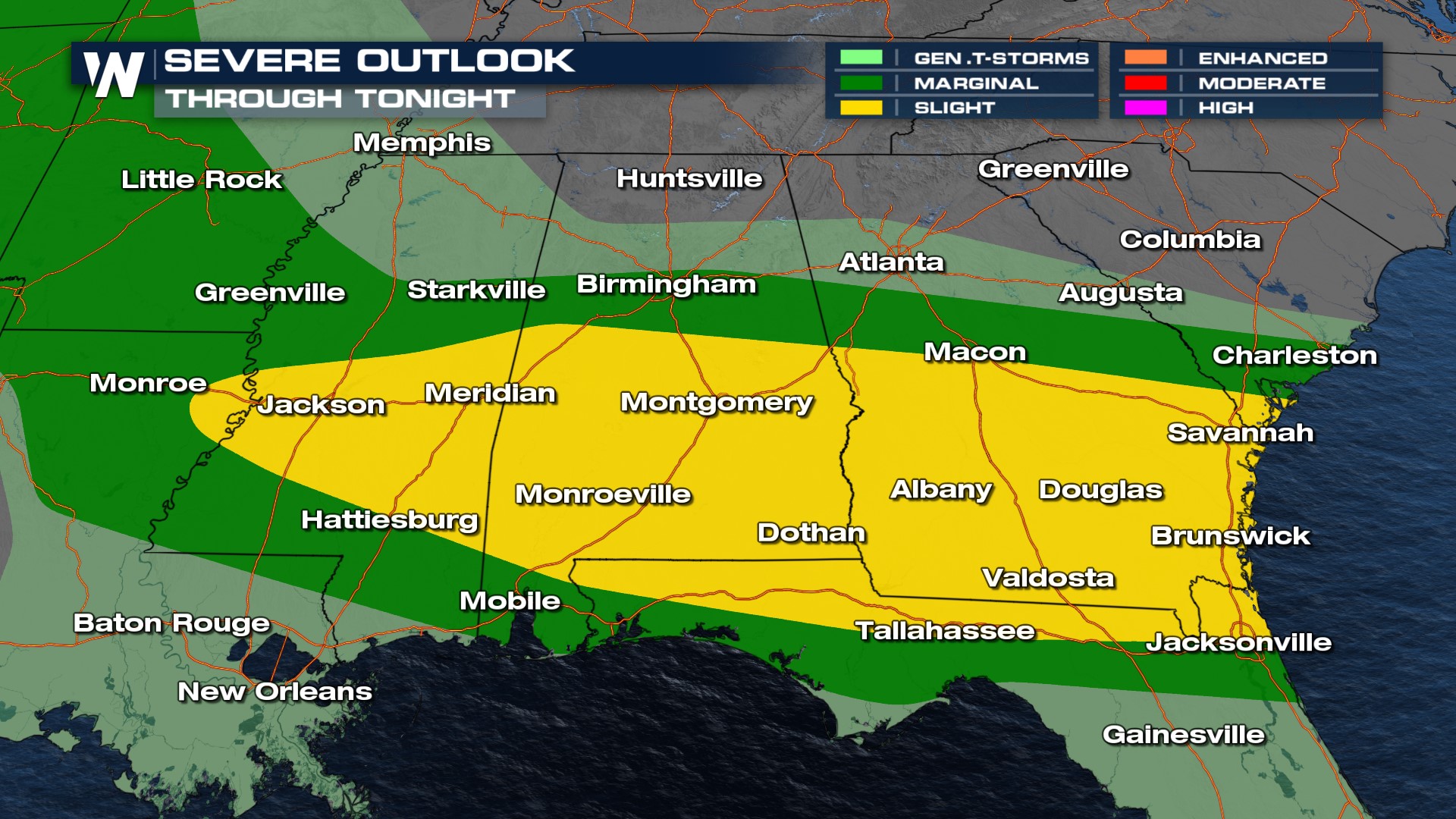 Storms will generally move to the east-southeast, following along the stalled frontal boundary. More storms will develop to the south of the boundary in the warm, juicy, and unstable air closer to the Gulf of Mexico. Make sure you have multiple ways to receive weather alerts! Heavy rain could cause localized flooding with rainfall totals of 3"-5" possible in localized areas!
More details of our top weather headlines can always be found throughout the hour on WeatherNation. Be sure to download the WeatherNation app to catch the very latest streaming live 24/7.