The Storm Prediction Center has issued a MARGINAL (level 1 out of 5) risk for portions of Minnesota, northern Iowa, and western Wisconsin. Hail will be the main threat but damaging winds will also be likely. This follows hail from the same system on Monday in the Dakotas.
The peak of storm activity will be associated with warmer afternoon temperatures before letting up by the evening. Storms continue into the overnight hours, as more moisture and energy arrive from the west.
Forecast rainfall totals will be locally higher where stronger storms are expected to move through. Currently, there is a risk of excessive rain that may lead to localized flooding. Since there is a persistent and slow-moving pattern, some storms are capable of producing up to 3" of rainfall. This would be good news for the drought in western Iowa.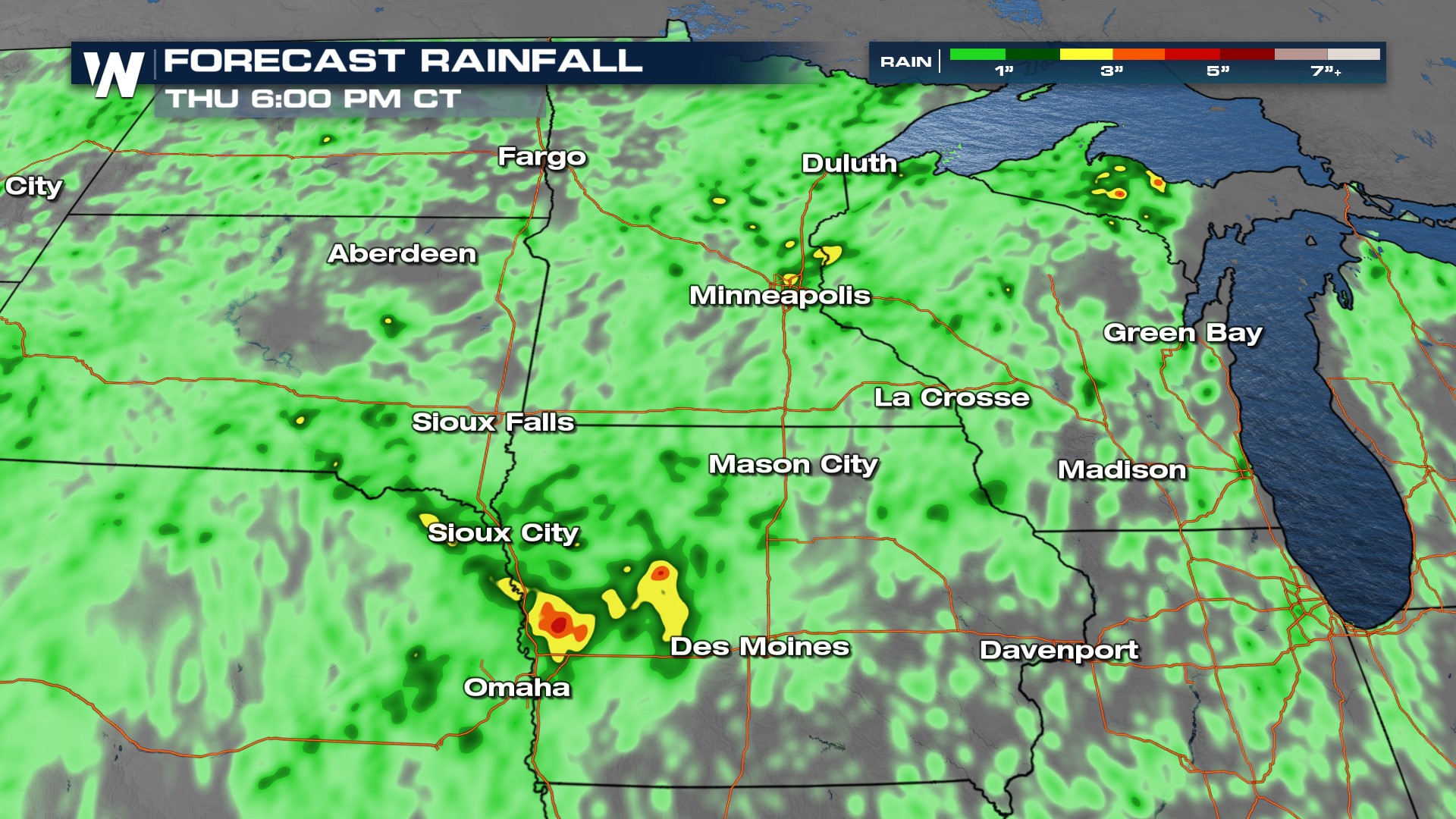 More on this story can be watched live at :30 minutes past the hour during the Central Regional forecast. Join us!