A couple quick moving weather systems will impact the northeast over the next few days, but most of Easter Sunday will be dry, cool, with a few clouds.
WEEKEND
A quick moving cold front will push across the northeast Saturday night into Sunday. We will see a mix of rain and snow across western and central NY. Precipitation will fall apart overnight, so as we wake up Easter morning we will see more clouds than shower activity. Easter Sunday will be mainly dry but breezy.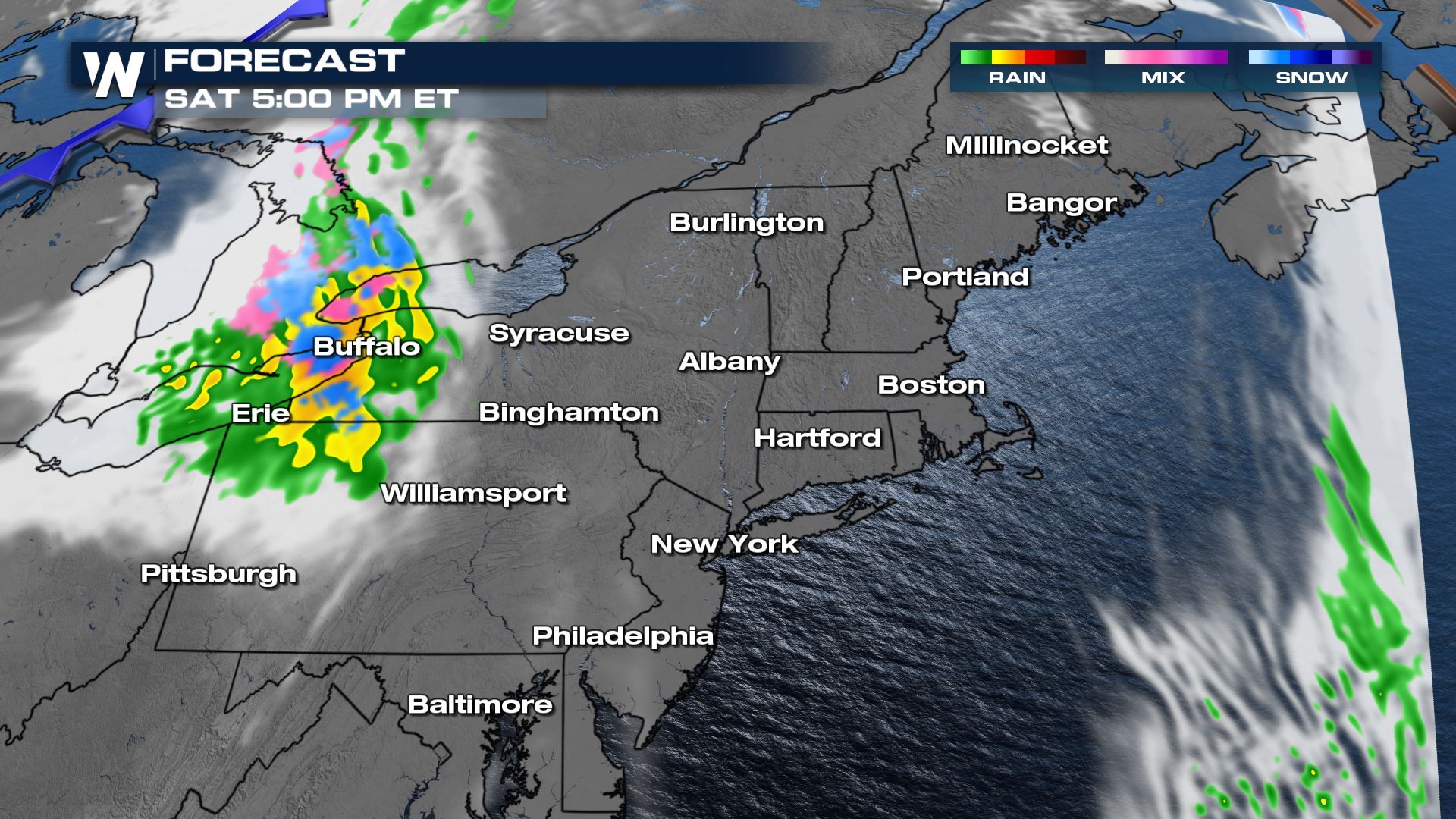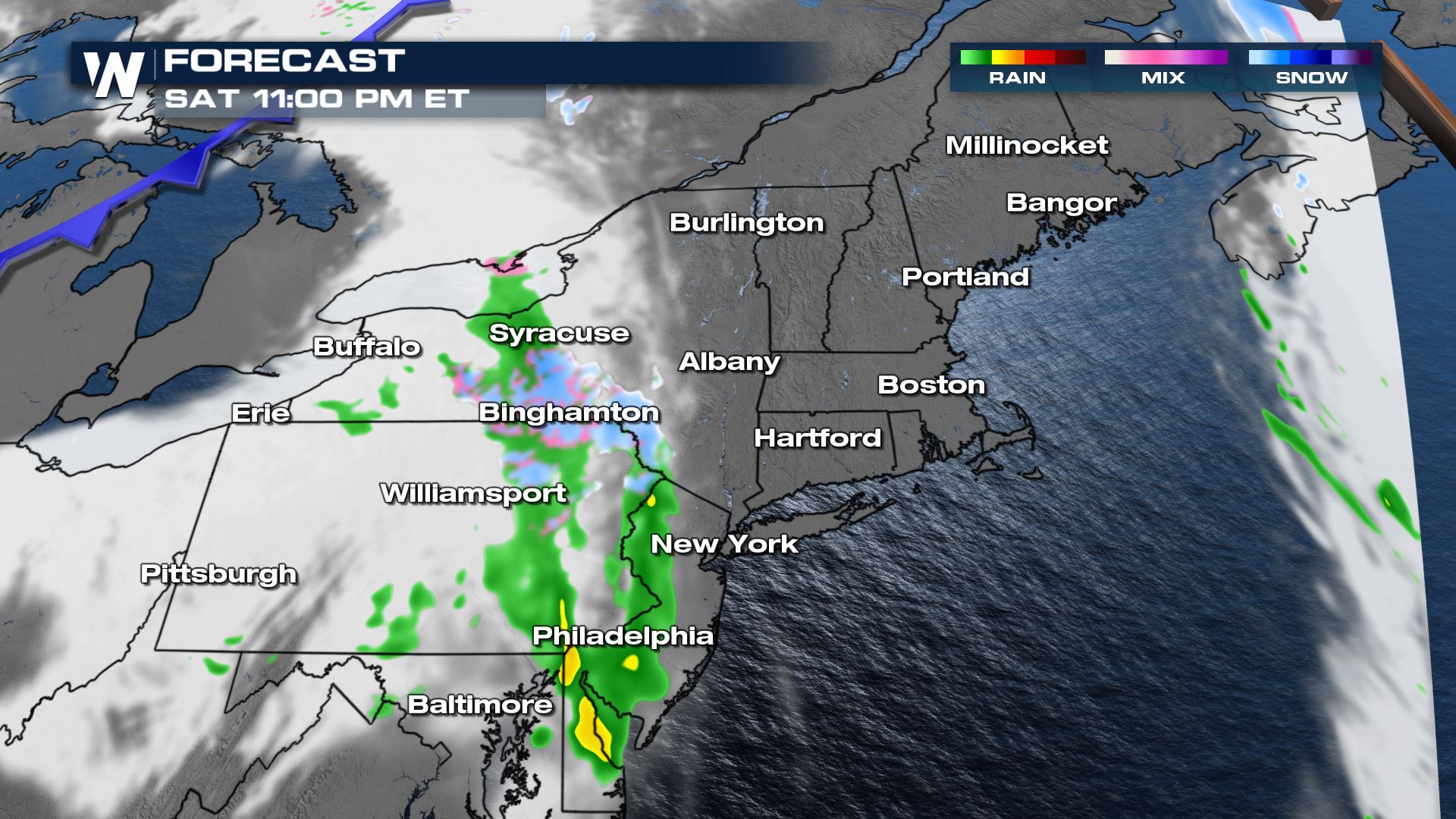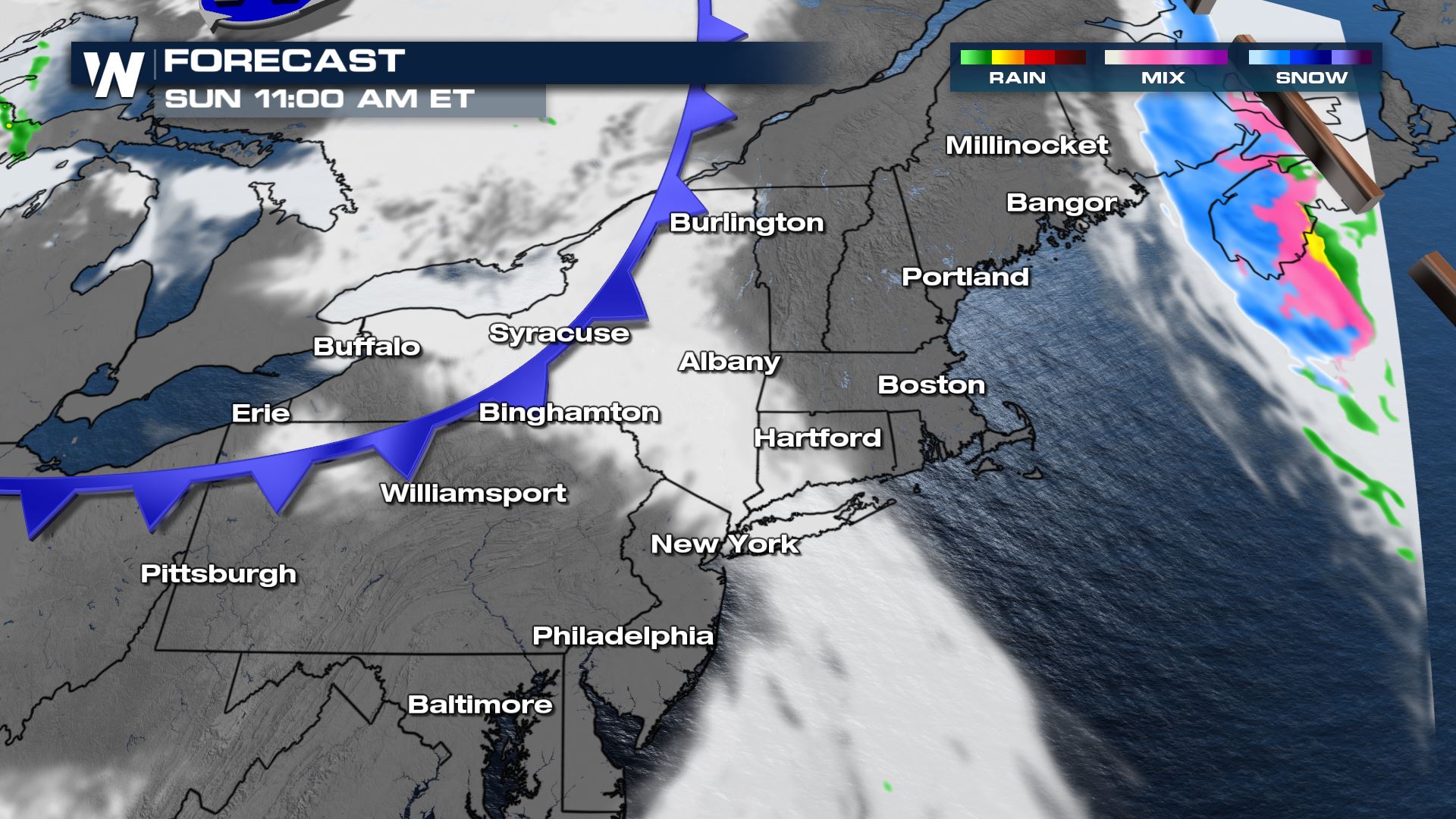 As this cold front pushes east we will see strong winds along the New England coast - gusting between 30 and 40 mph at times on Sunday night.
MONDAY
On Monday we'll be watching a retrograding low pressure system - meaning the system will move east to west, rather than the typical west to east. This will bring light snowfall back to northern Maine and rain showers along the I-95 corridor from Bangor, ME down through Providence, RI.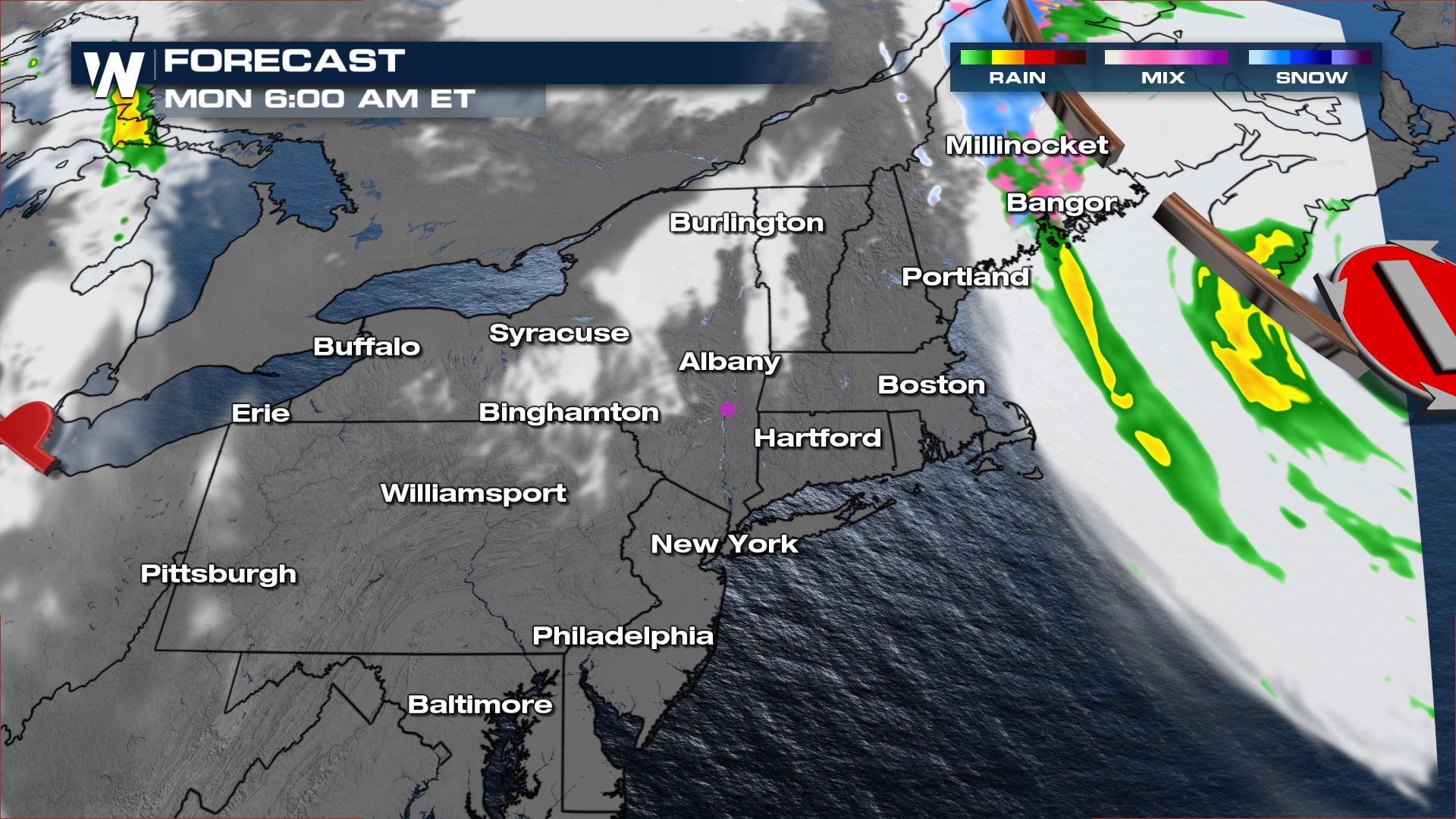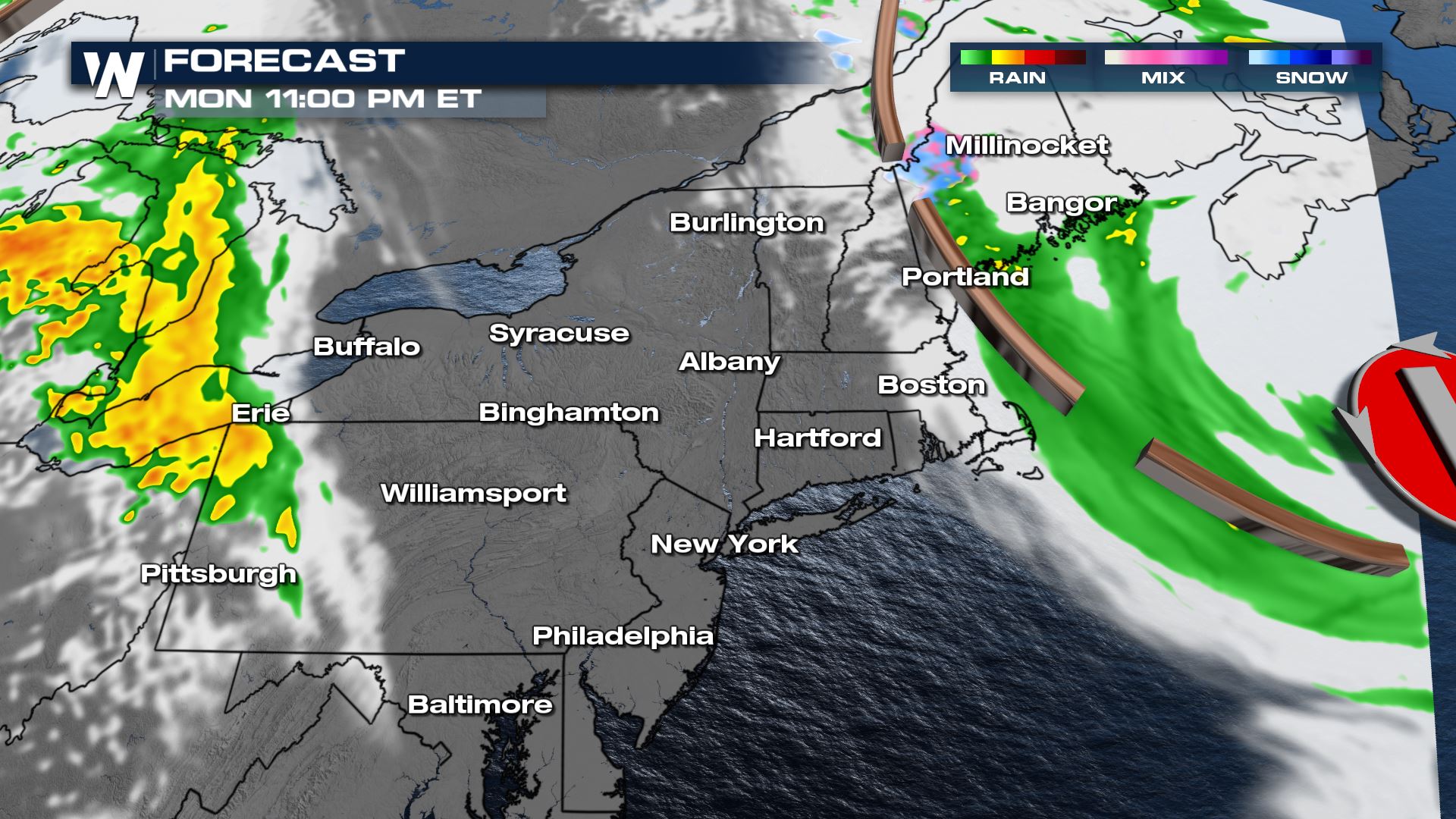 Heavier rain looks to arrive by the middle of next week. Snow accumulations from the retrograding low will be minor : 1-4". Snow from the cold front during the weekend will also be minor, less than 2" across the southern tier of NY and northern PA.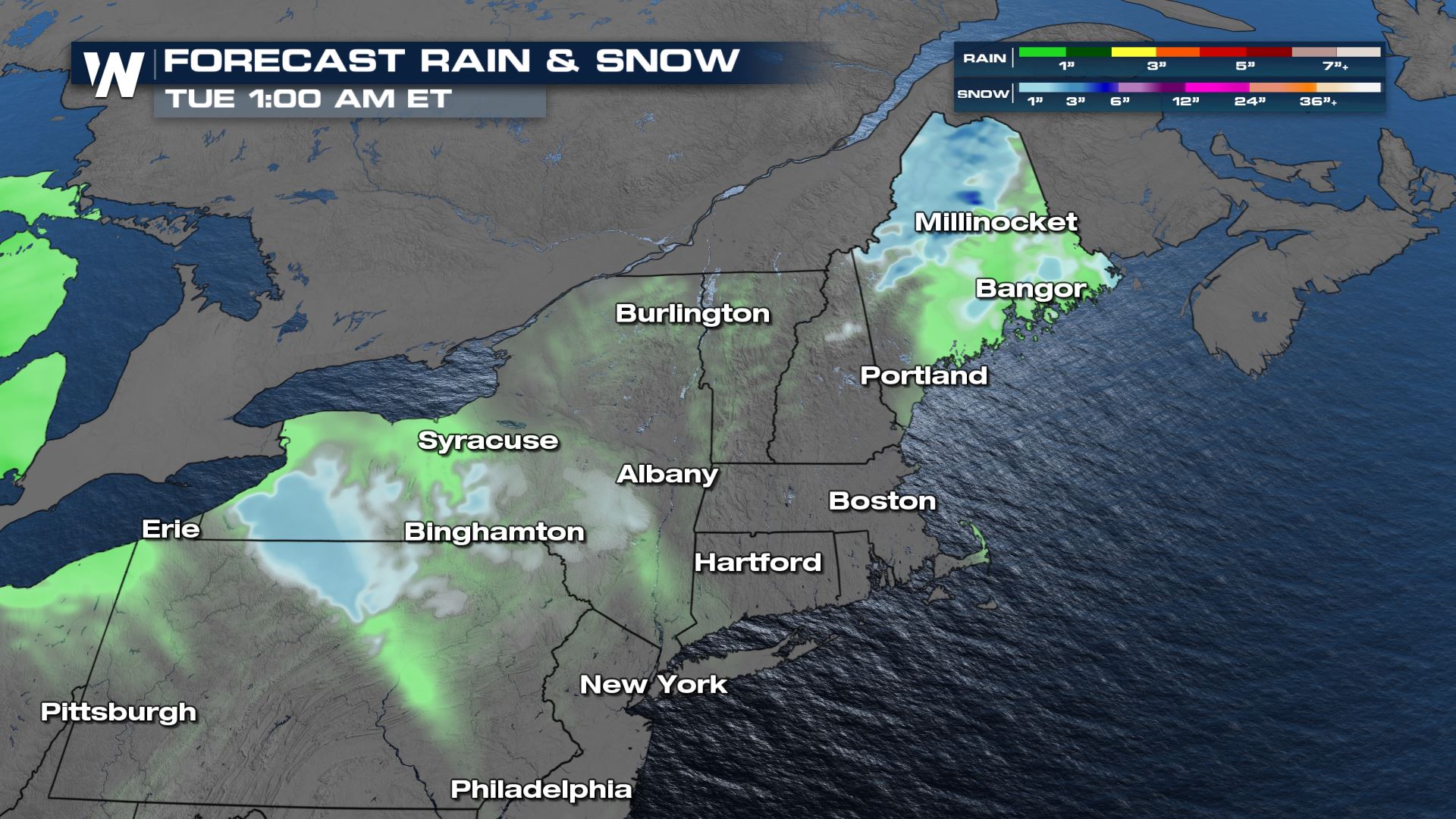 Your eastern regional forecast is :10 after the hour on WeatherNation with more detail on these quick moving weather systems.