A strong nor'easter could snarl holiday weekend travel beginning Sunday in New England and the Northeast United States.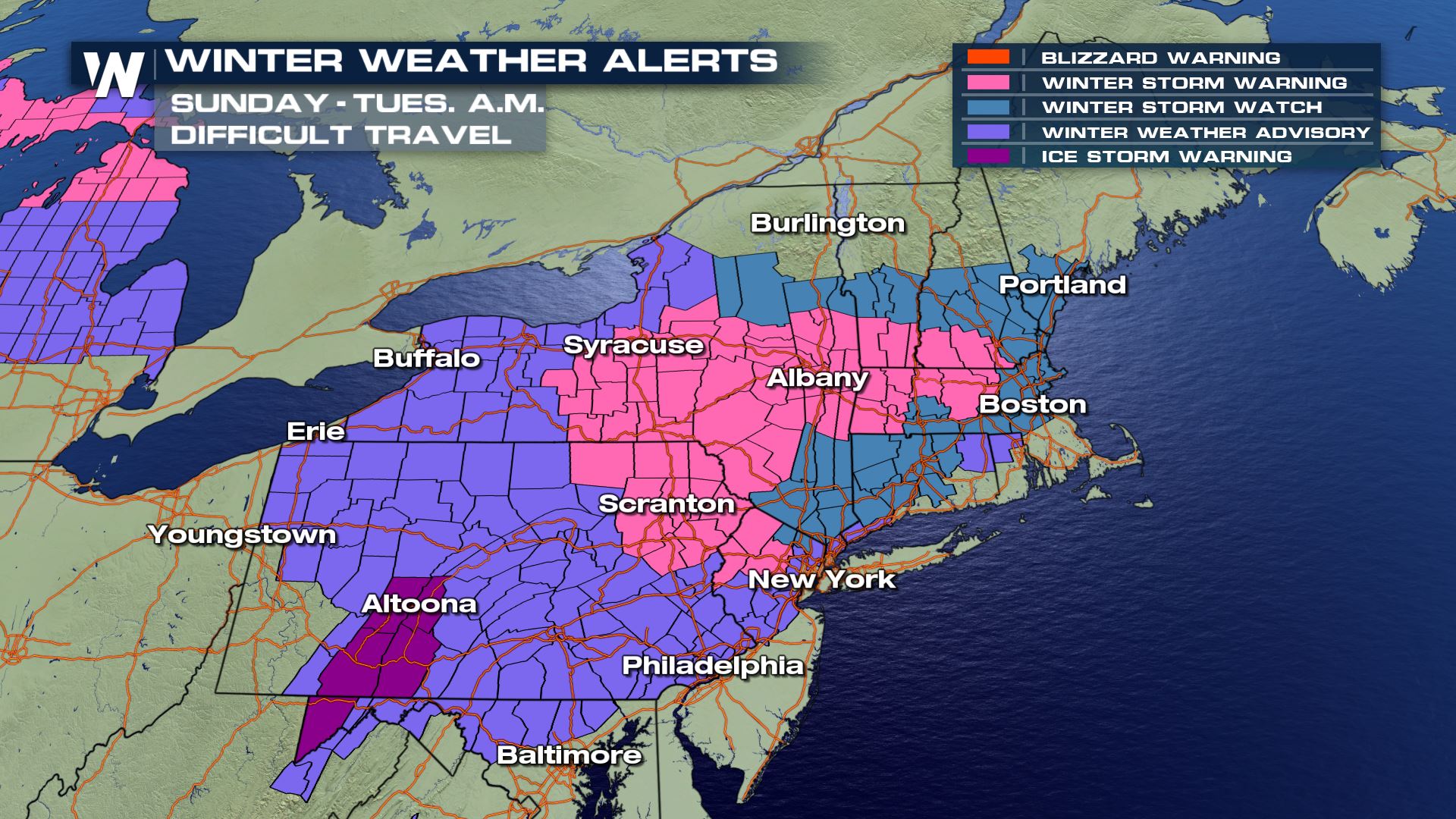 Winter weather alerts have already been issued in anticipation of the storm from Sunday to Monday. Some alerts may be extended even into Tuesday morning! Plan on difficult travel beginning Sunday, especially for those who have to travel far following the Thanksgiving holiday.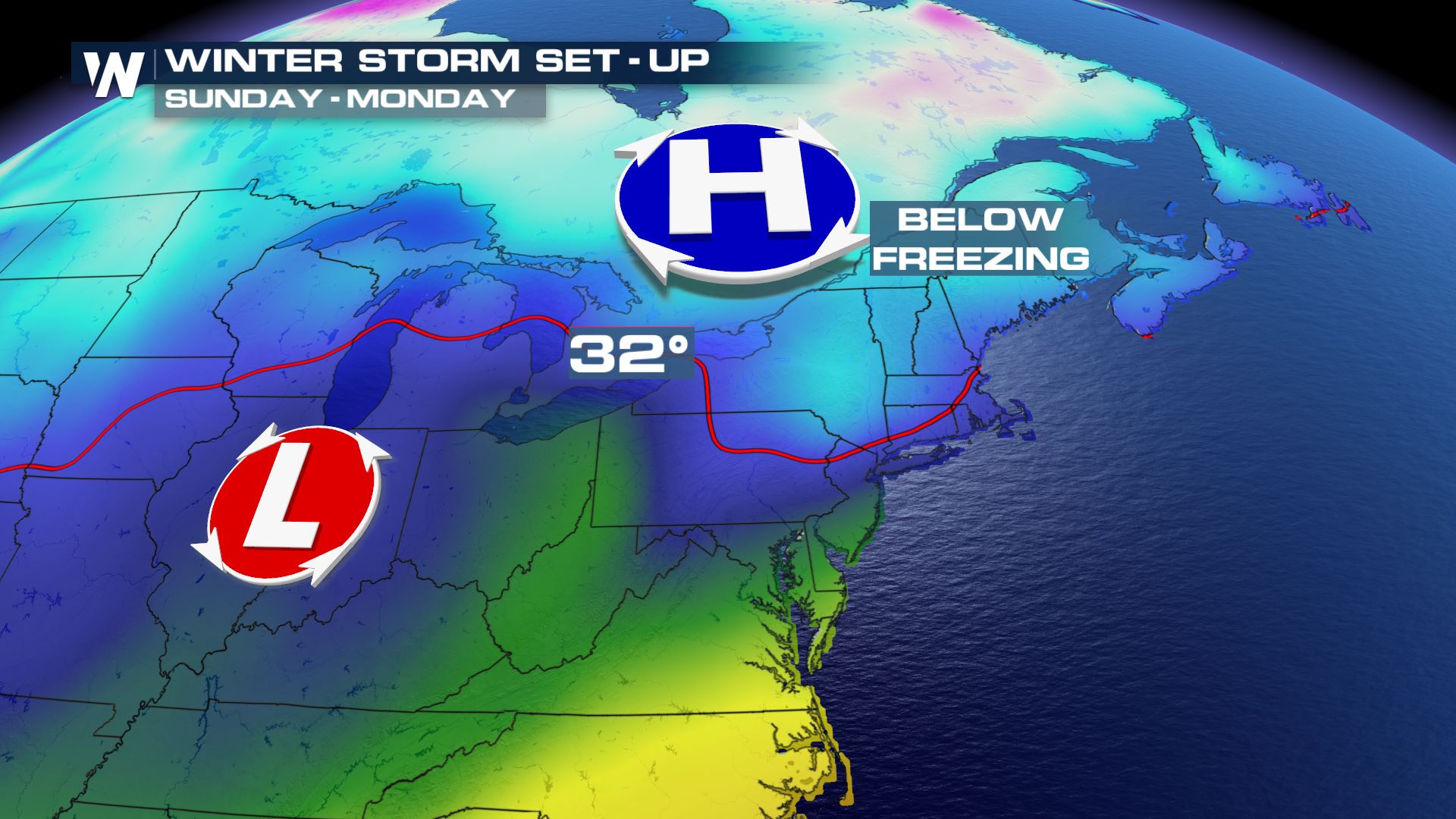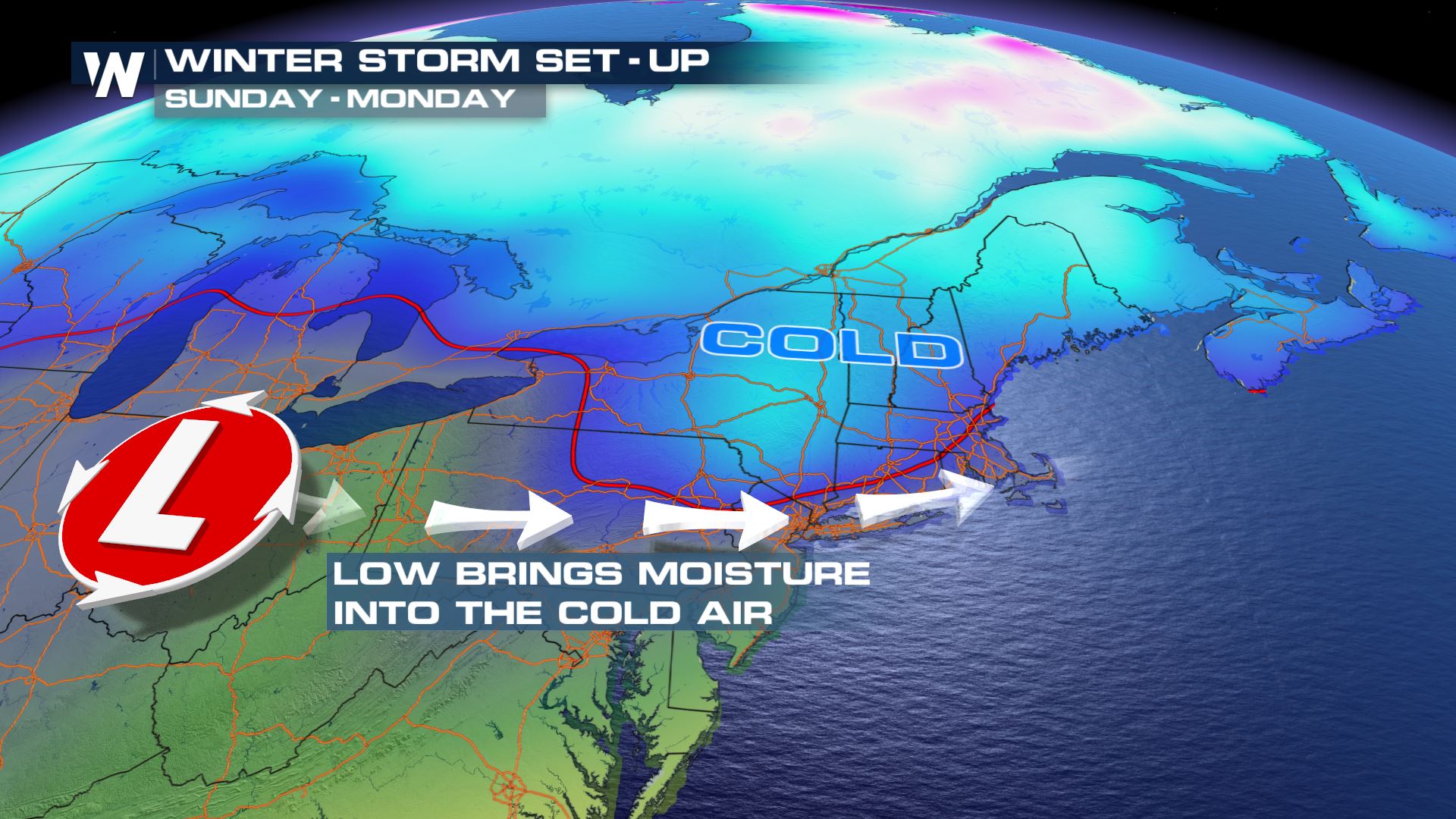 Low pressure developing in the High Plains and Midwest will scoot to the east into the Ohio River Valley Saturday night. Meanwhile, a cold high pressure system will park itself across the Appalachian region where temperatures will be cold enough for mixed precipitation. The mixed precipitation will begin late Saturday night and get heavier through the day on Sunday.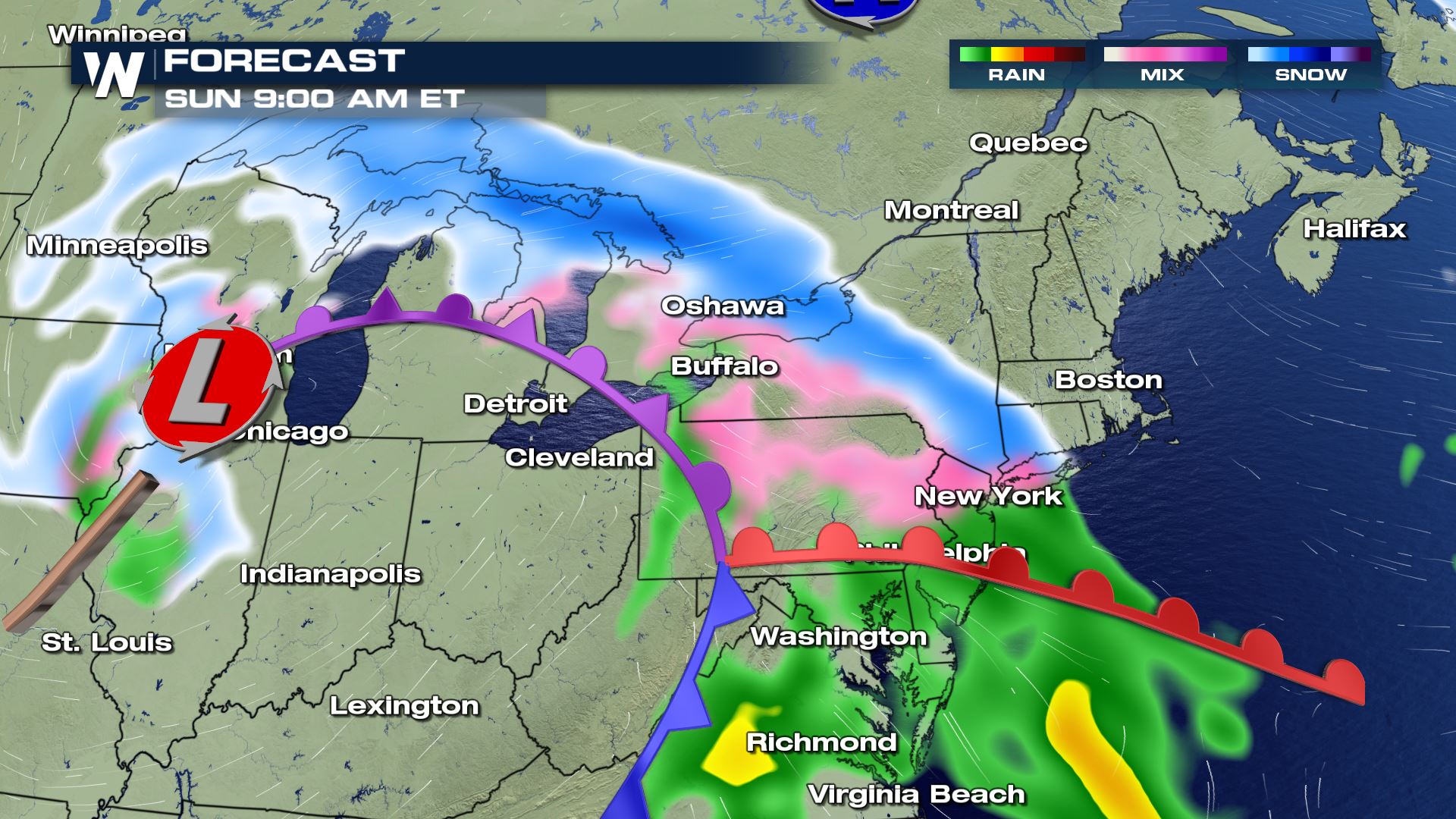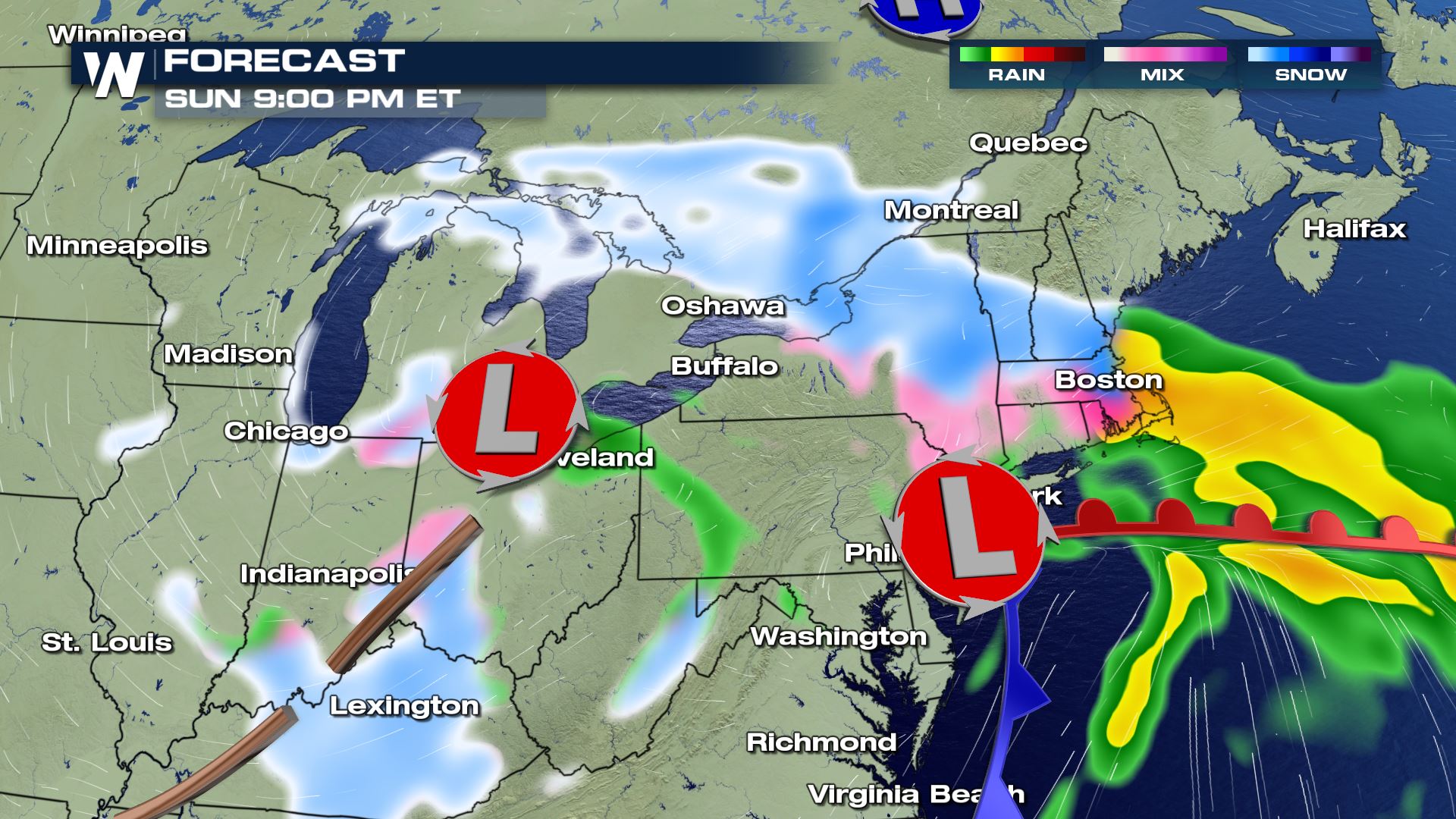 On Sunday, the low pressure areas will move to the east through the mid-Atlantic states. Then Sunday night, the low pressures will form into one low pressure area south of Long Island, NY. The storm will then get stronger, making it windier, colder and snowier.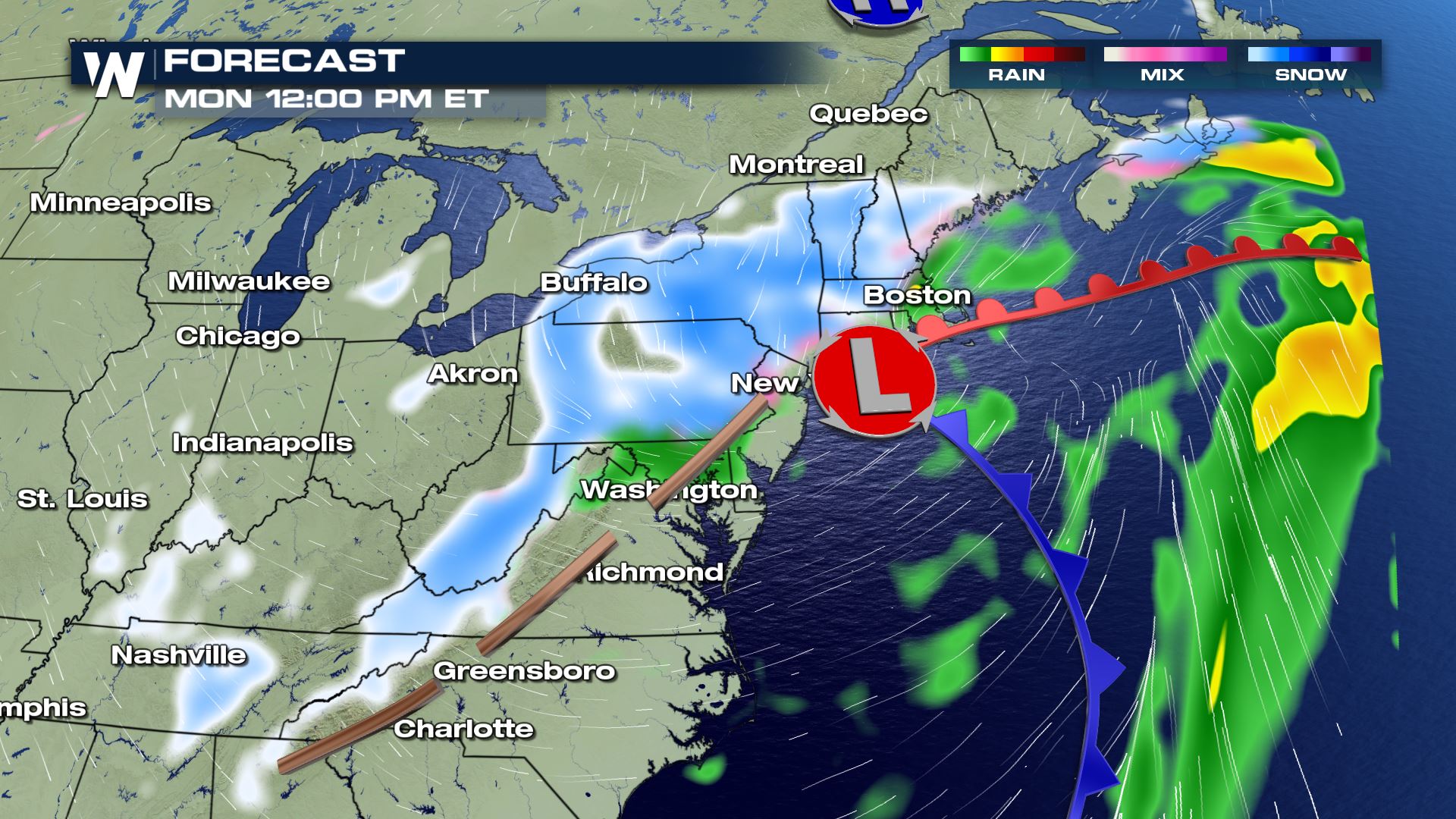 The snow and mixed precipitation will continue to get heavier Sunday night into Monday, finally ending Tuesday morning.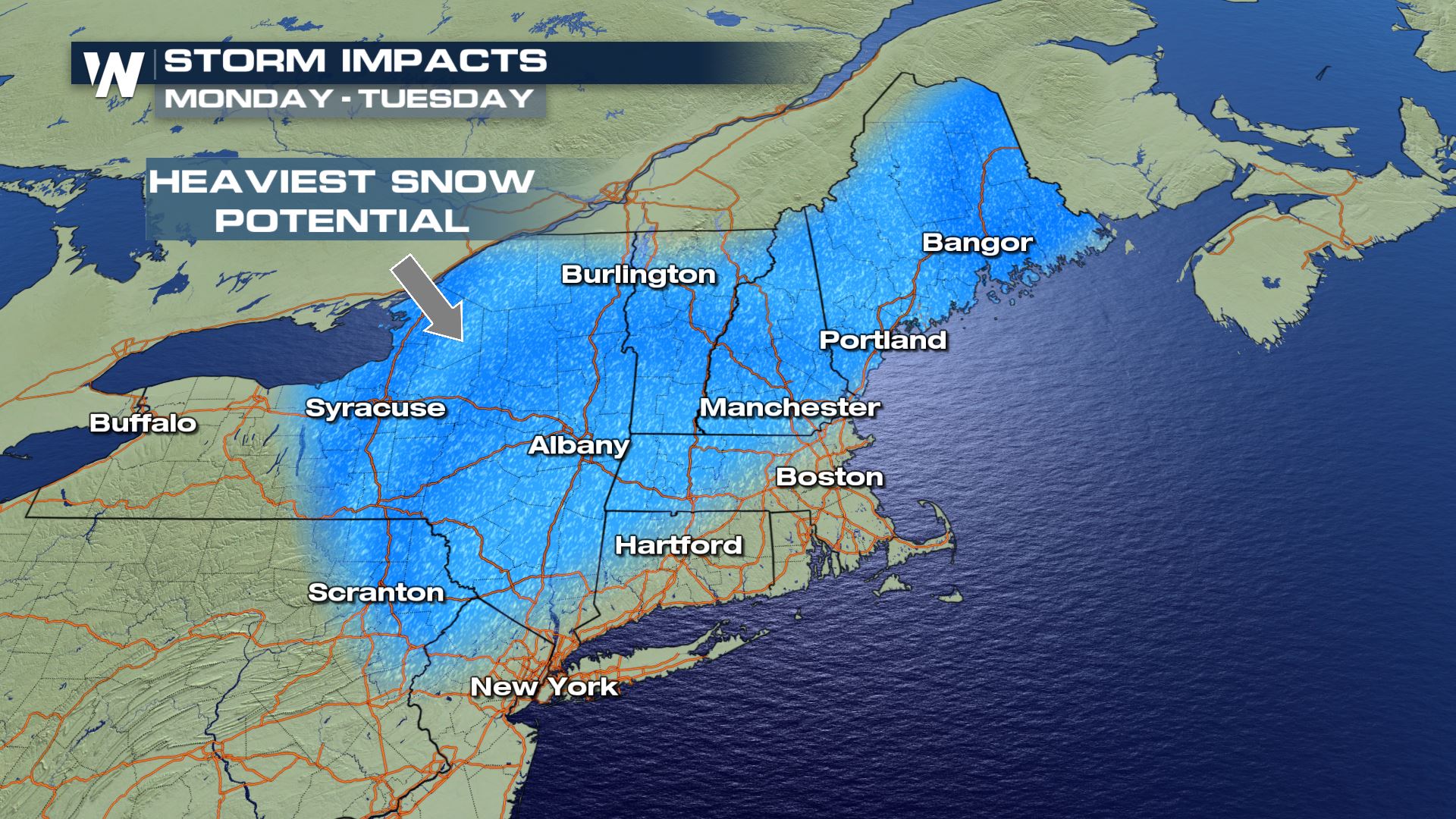 At this time, the heaviest snow potential appears to be along the Massachusetts Turnpike (Interstate 90) and through New York's Thruway (I-87).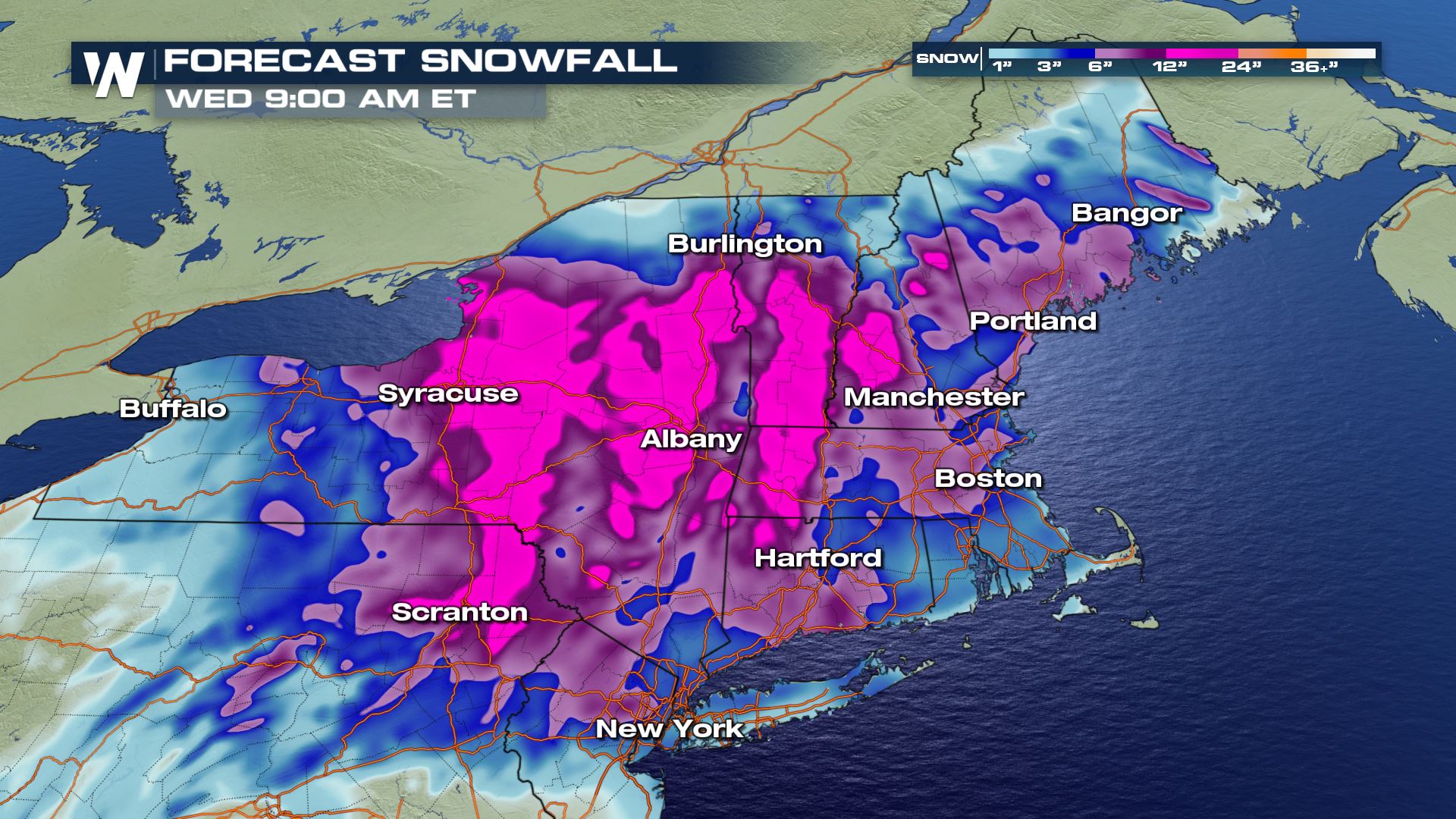 Snowfall may even be up to 18"!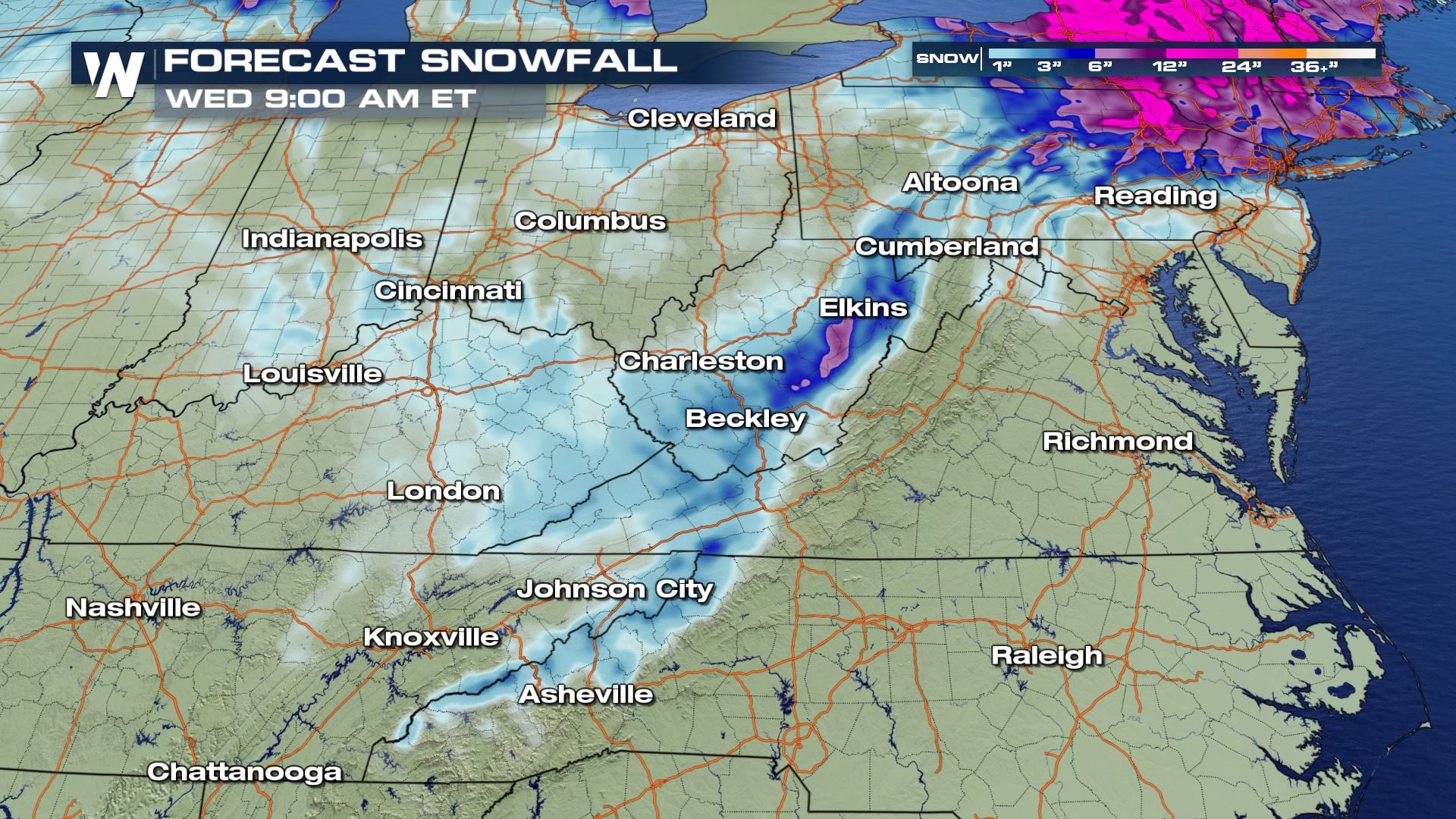 Areas in the higher elevations of West Virginia may also see 6 -12" through the weekend!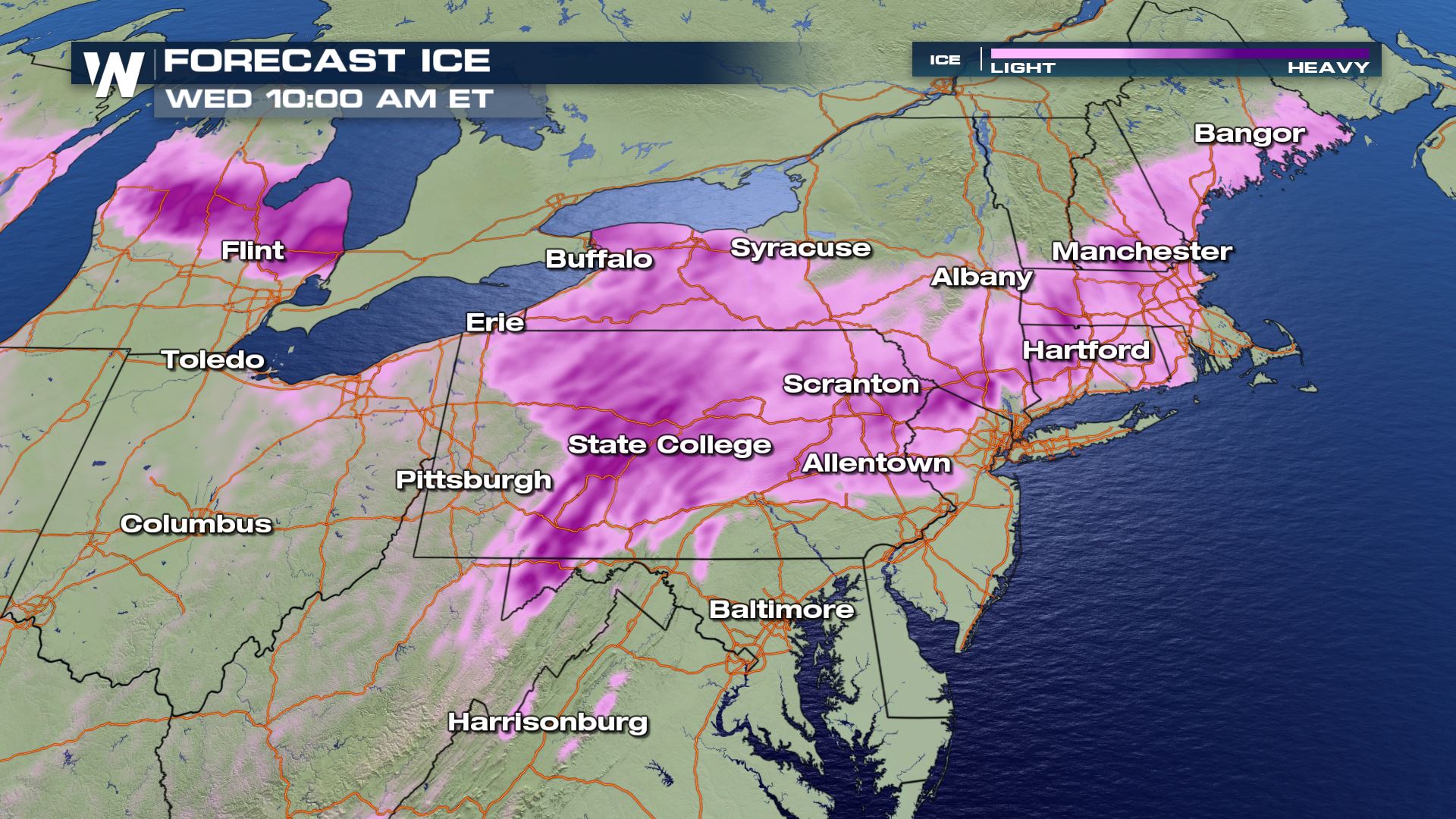 There will be ice with this weather system. Freezing rain could pile up to 0.25" thick in parts of central Pennsylvania Saturday night through Sunday.  If you have to travel across these areas between Sunday and Tuesday, consider altering your plans/routes to avoid the wintry weather. If you can't, then give yourself plenty of travel time.