September 2021 is one to remember for the city of Colorado Springs, Colorado because the city reached its hottest temperature in recorded history!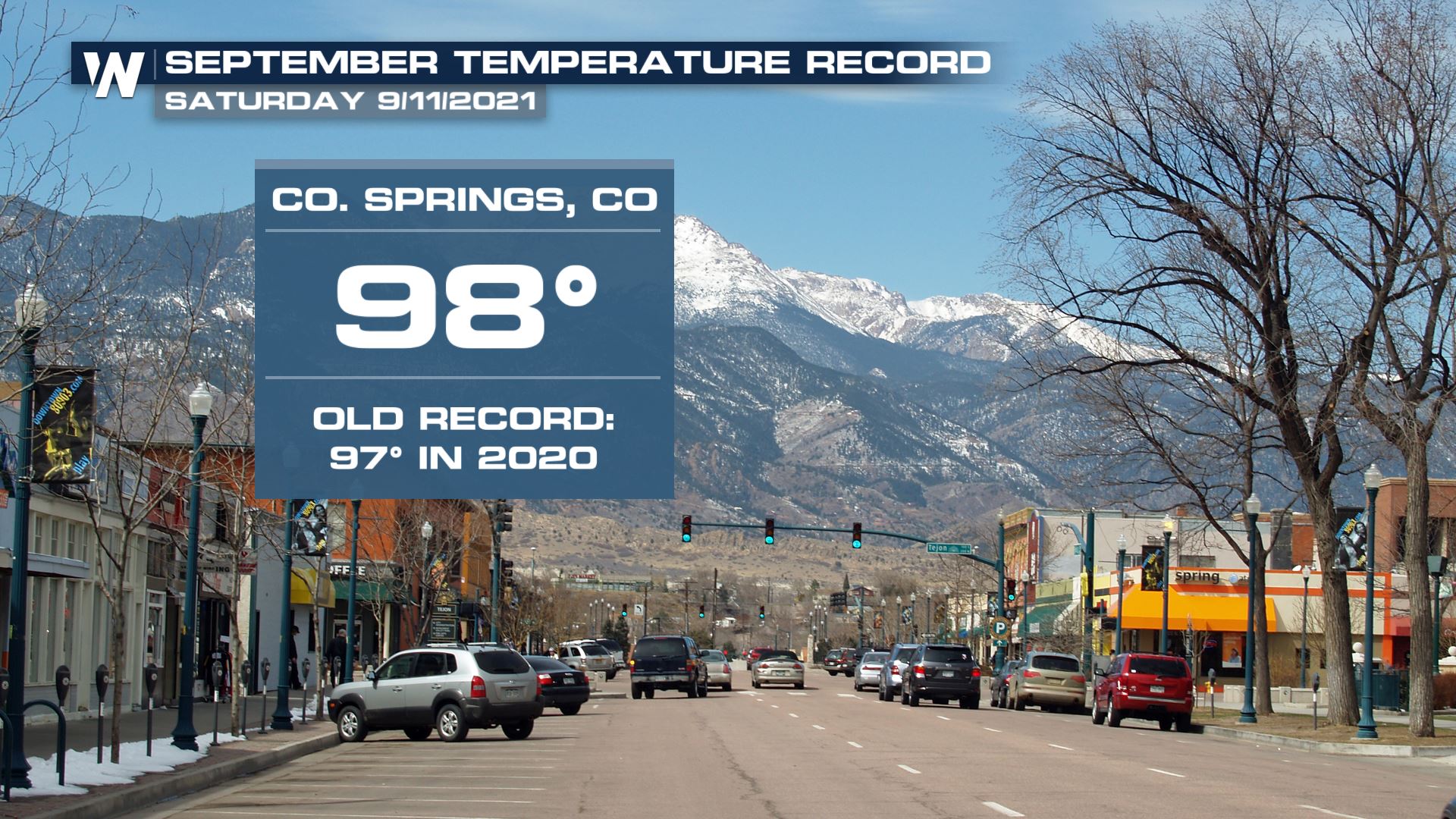 On Saturday, September 11, 2021 Colorado Springs reached 98°, beating the previous warmest September temperature of 97° set just last year in 2020. Record books go back to 1894 for the Colorado Springs area.
A slow trend back closer to average is expected for Colorado Spring's high temperature, but overall it's expected to be another warmer-than-average week through mid-September for the city. Several other cities also broke record highs on Saturday, September 11th.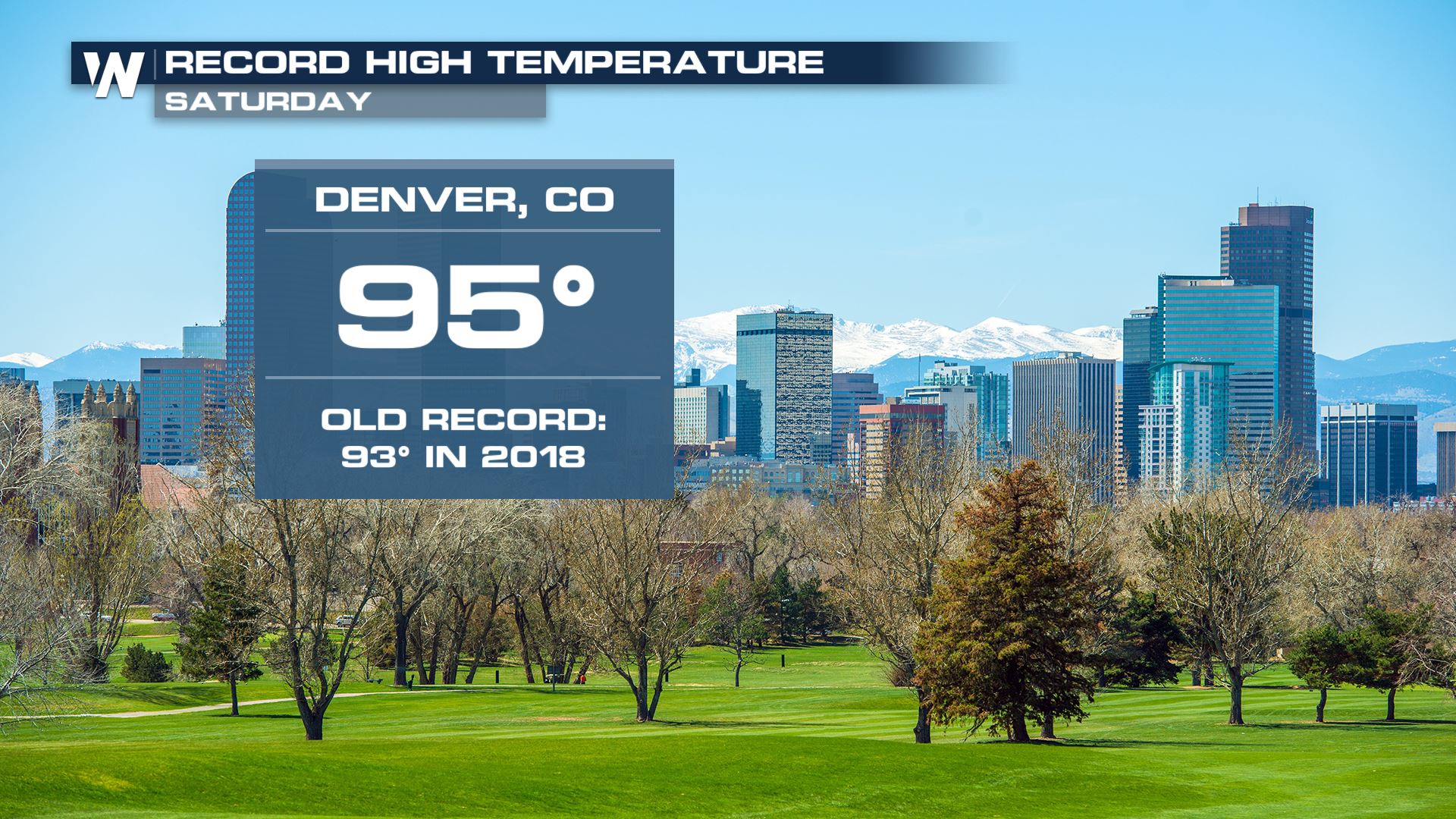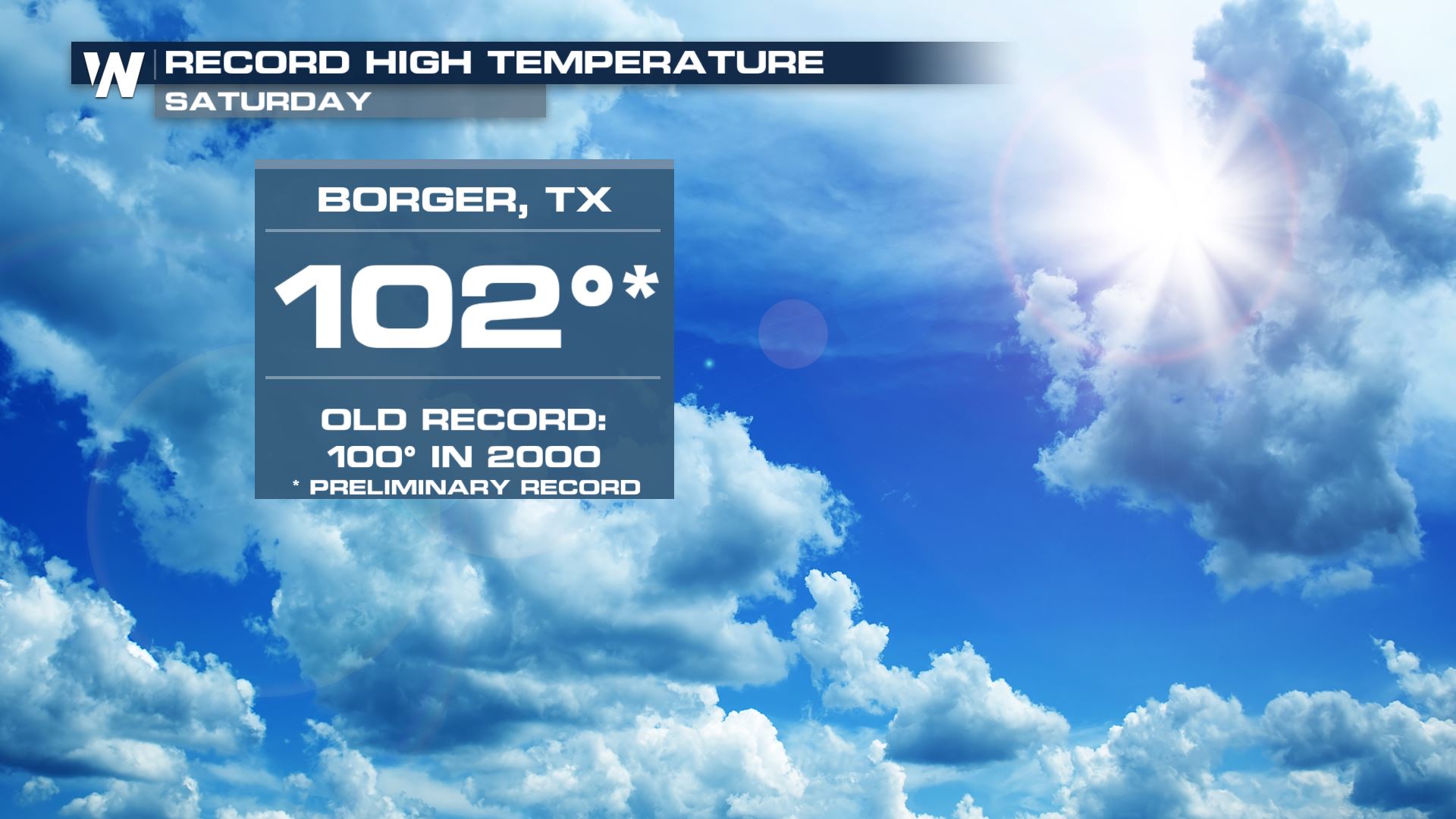 Denver hit *daily* high temperature records three days in a row; Thursday, Friday, and Saturday. In fact, Friday's high temperature was third-warmest on record for any September day.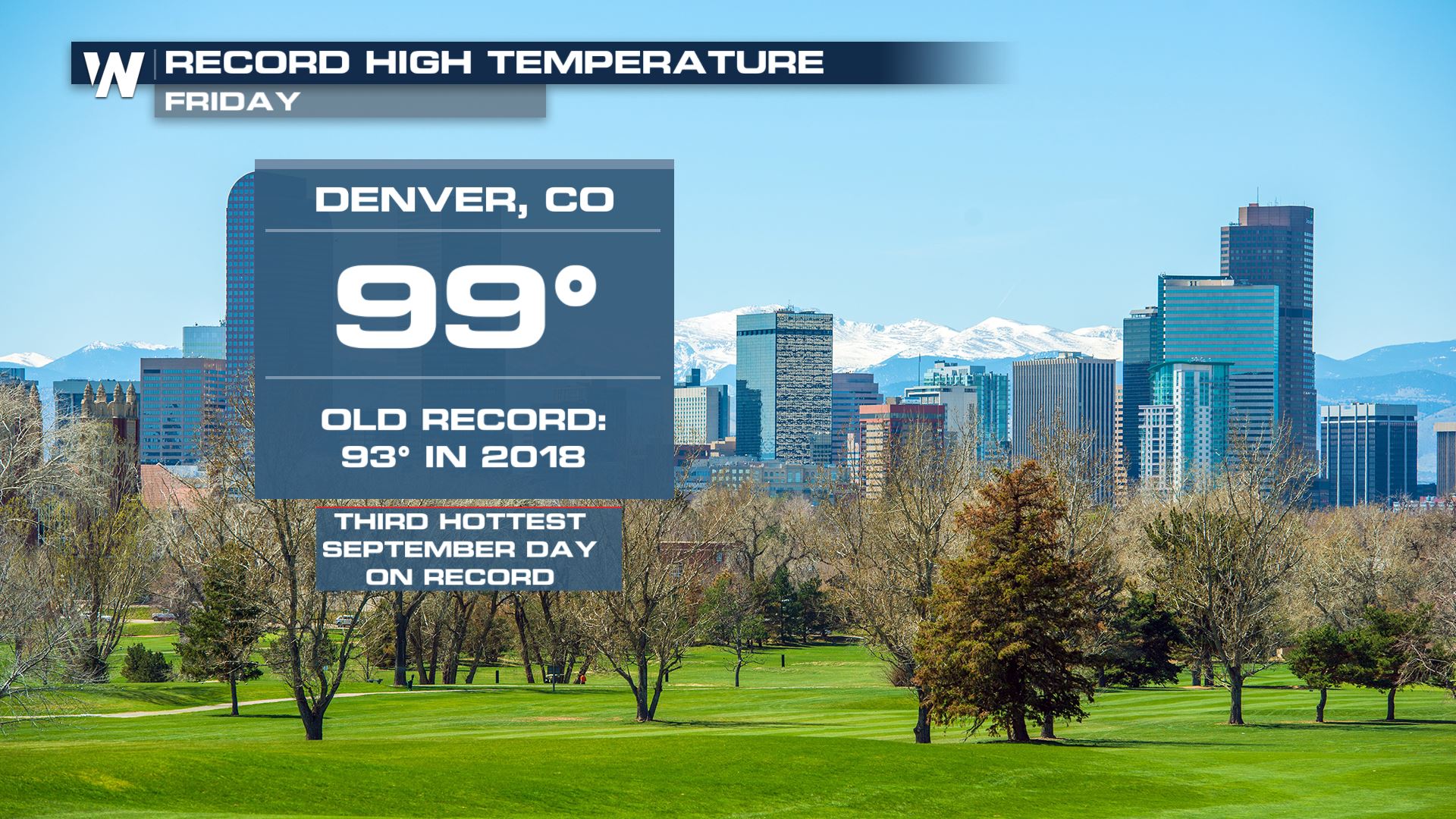 https://twitter.com/WeatherNation/status/1436494707329273873 As the ridge shifts to the east, we will see the potential for record high temperatures across the Plains into early next week.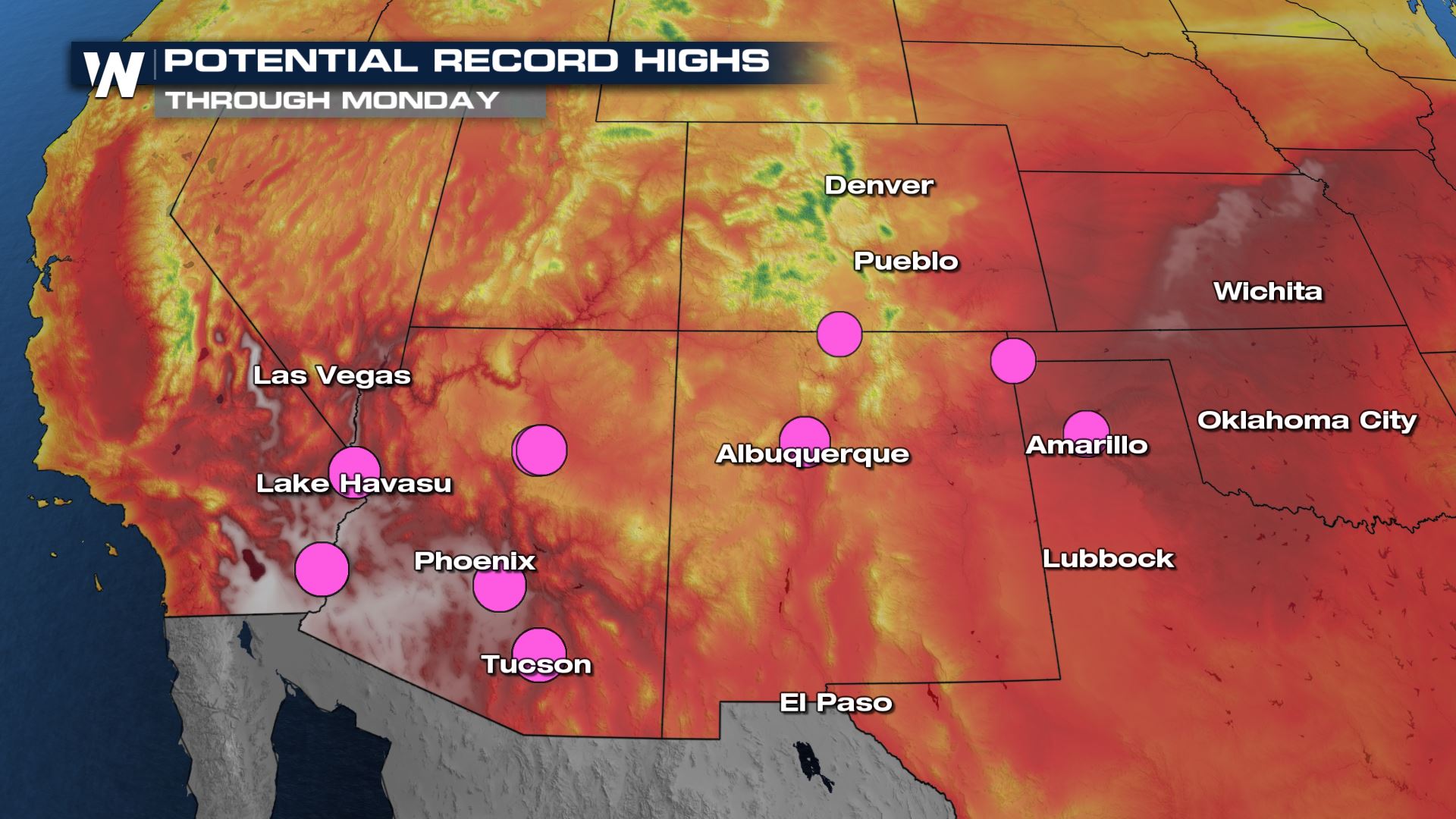 Southwest
Heat alerts continue in California, Nevada and Arizona.  Be sure to drink plenty of water and take breaks in the shade if you plan to be outdoors in this part of the country this weekend.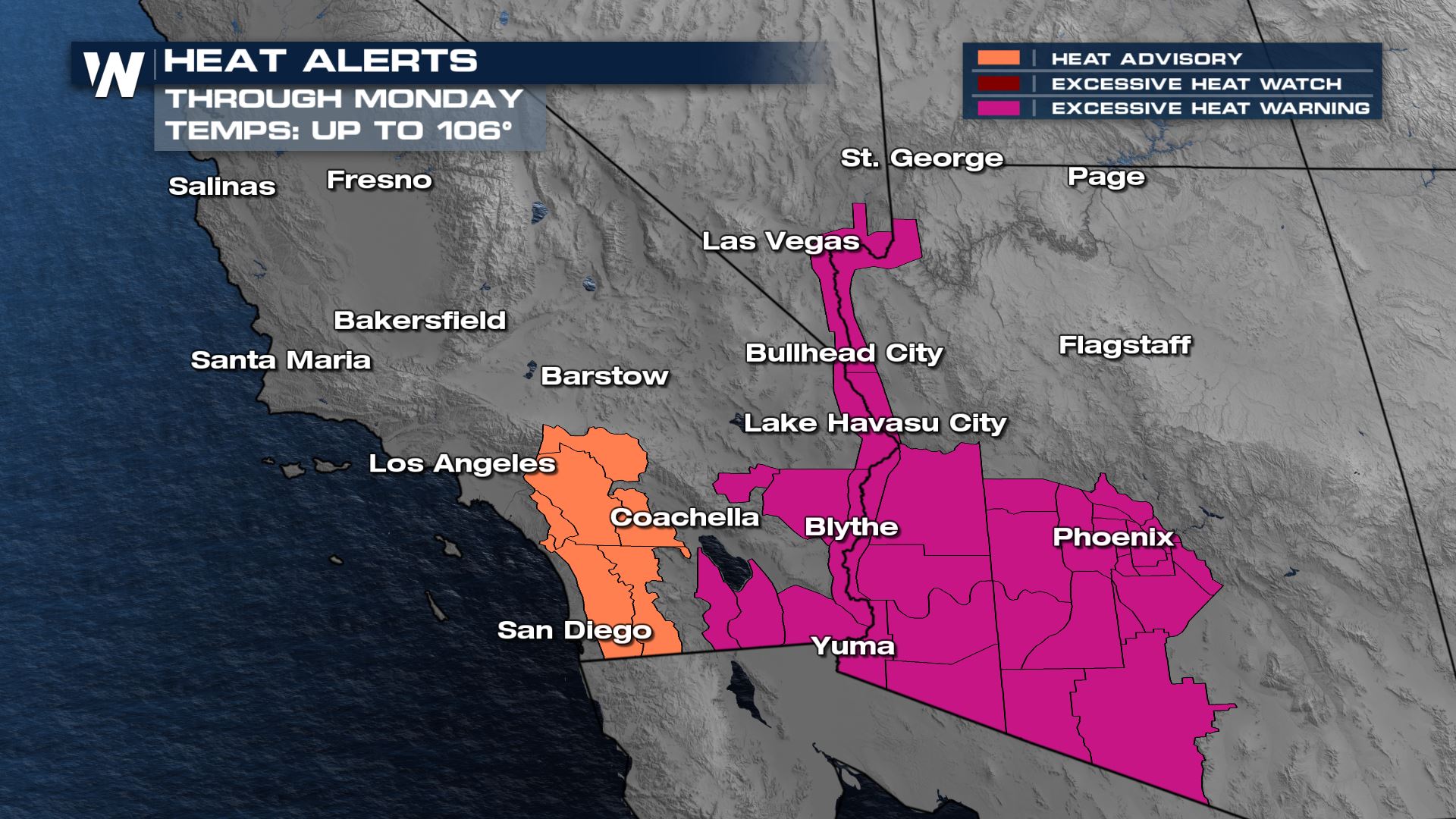 Areas under heat alerts could see high temperatures up to 110° F. High temperatures will be 5 to 10° above average along a large section of the Colorado River from Bullhead City to the south. While the heat will fade a few degrees Saturday, it won't make much of a difference where temperatures are so high.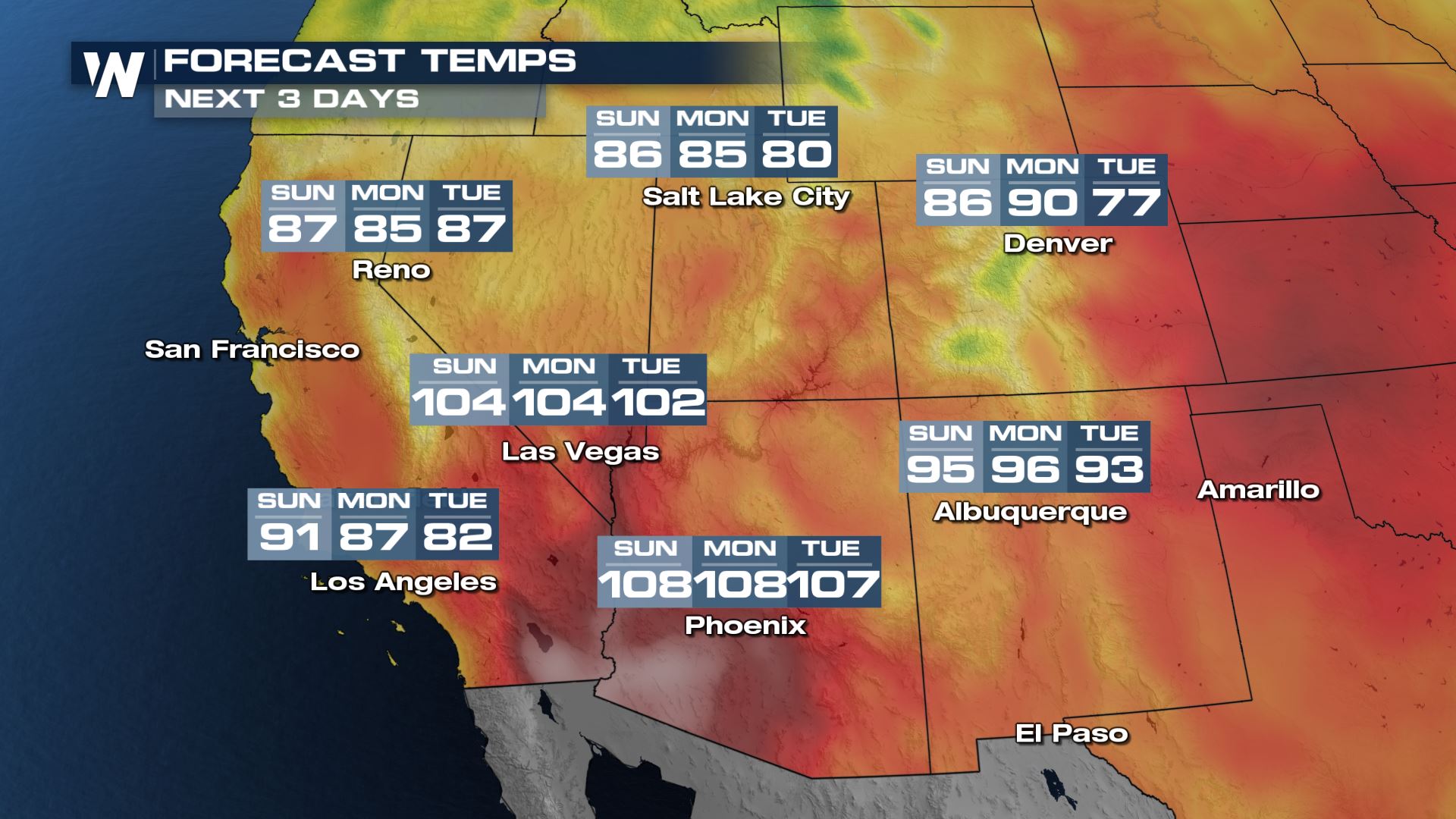 Central Plains
As the ridge slowly moves eastward, heat will build in the Plains. Highs will push into the 90s and triple digits for several cities in the Plains.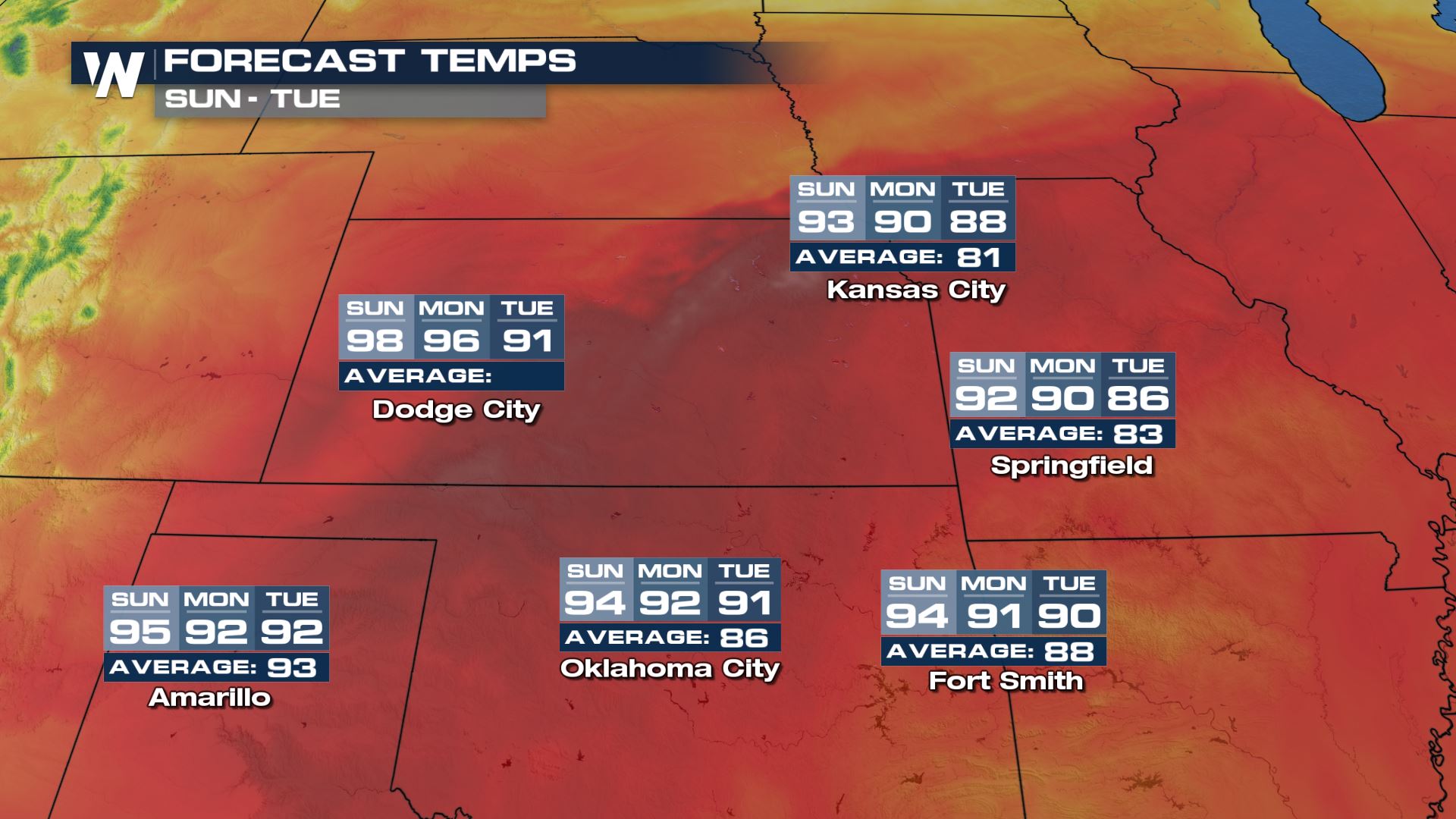 Looking longer-range the temperature outlook across much of the Lower 48 continues to favor warmer-than-average temperatures with only the Pacific Northwest favoring cooler-than-average temperatures for the middle of the month.