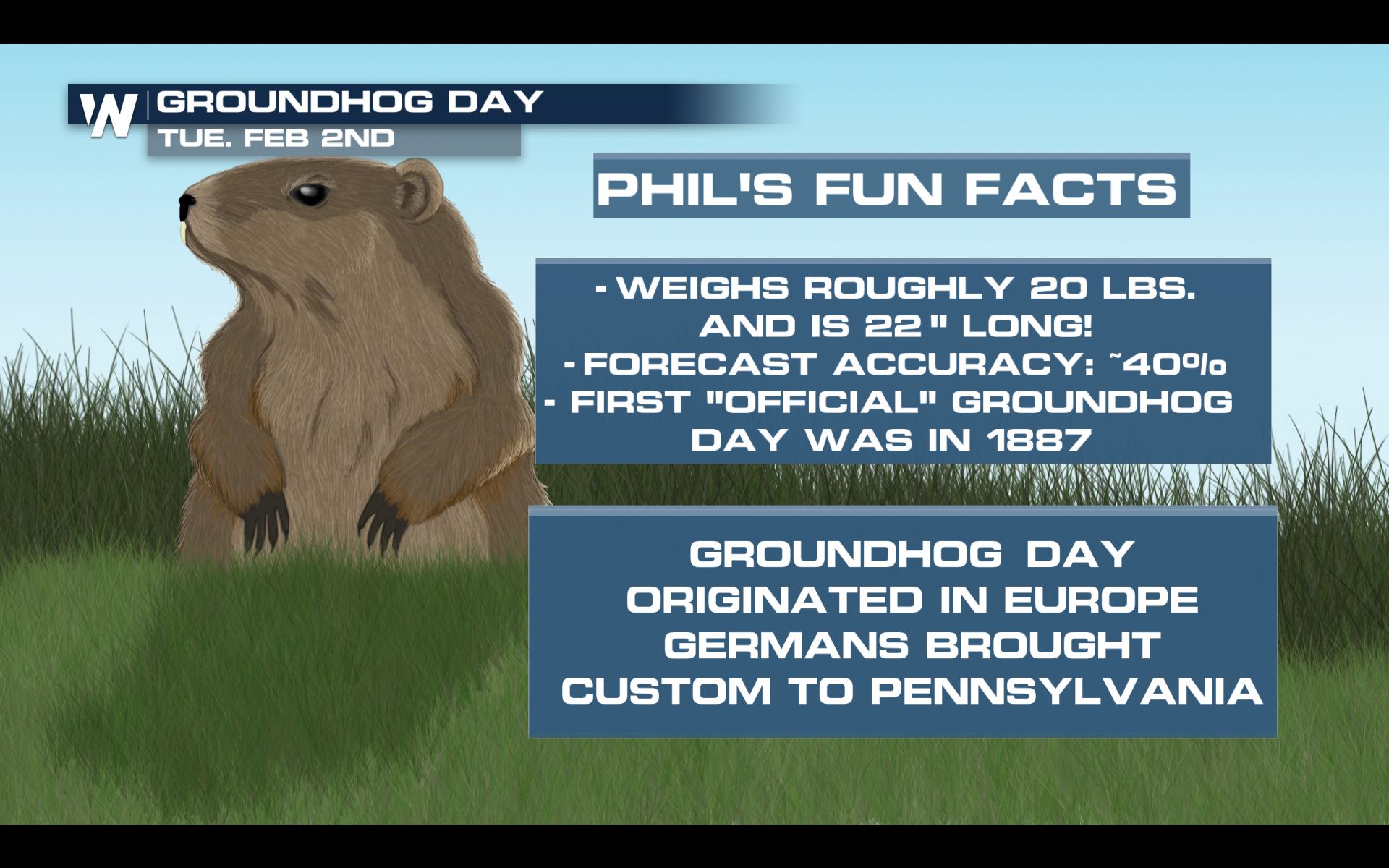 The Nation's favorite weather predictor saw his shadow this morning and that means we will get 6 more weeks of Winter.  It was cloudy and snowy for Phil this morning when he made his prediction.
Phil's 2021 Prediction
 A Look Back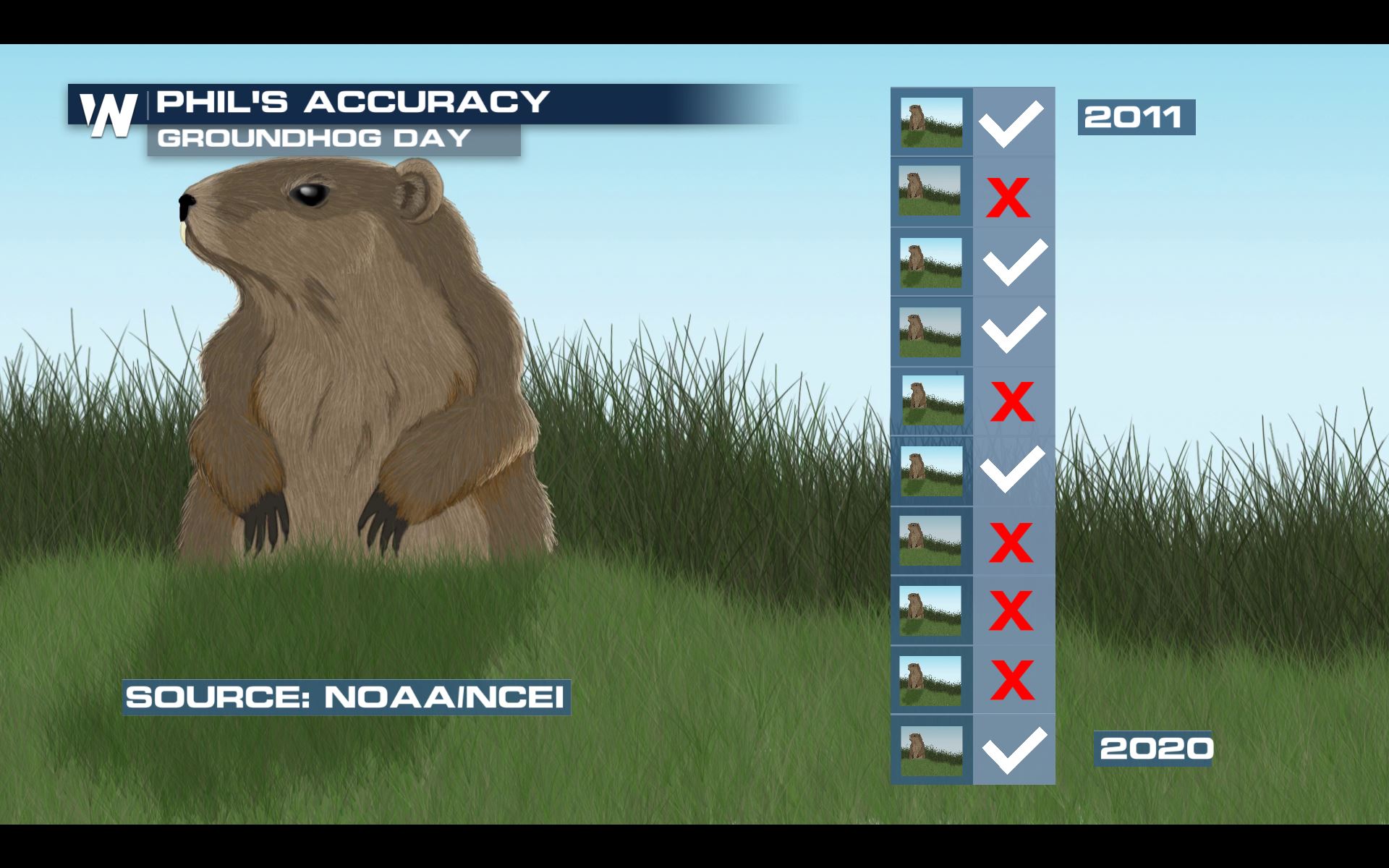 The last 2 years now Phil has seen his shadow, but there was a stretch when he wasn't seeing his shadow in the last 5 years. Now we will have to wait until February 2nd, 2022 to see if his shadow seeing trend continues!