A shot of unseasonably cold air is dropping across the Northwest behind a low pressure and cold front. The system is bringing a surge of moisture into the region, and with the temperatures dropping in the higher elevations, heavy snow has fallen over the last few days in some spots. Snow totals were upwards of 12" in some spots in Montana as of Friday, with even more snow falling Friday into Saturday!  A few places in California recorded snow, but it wasn't nearly enough or widespread enough to make a dent in the drought conditions or help recharge any of the reservoirs. Snowpack in the Sierra Nevada range is around 2% of average right now.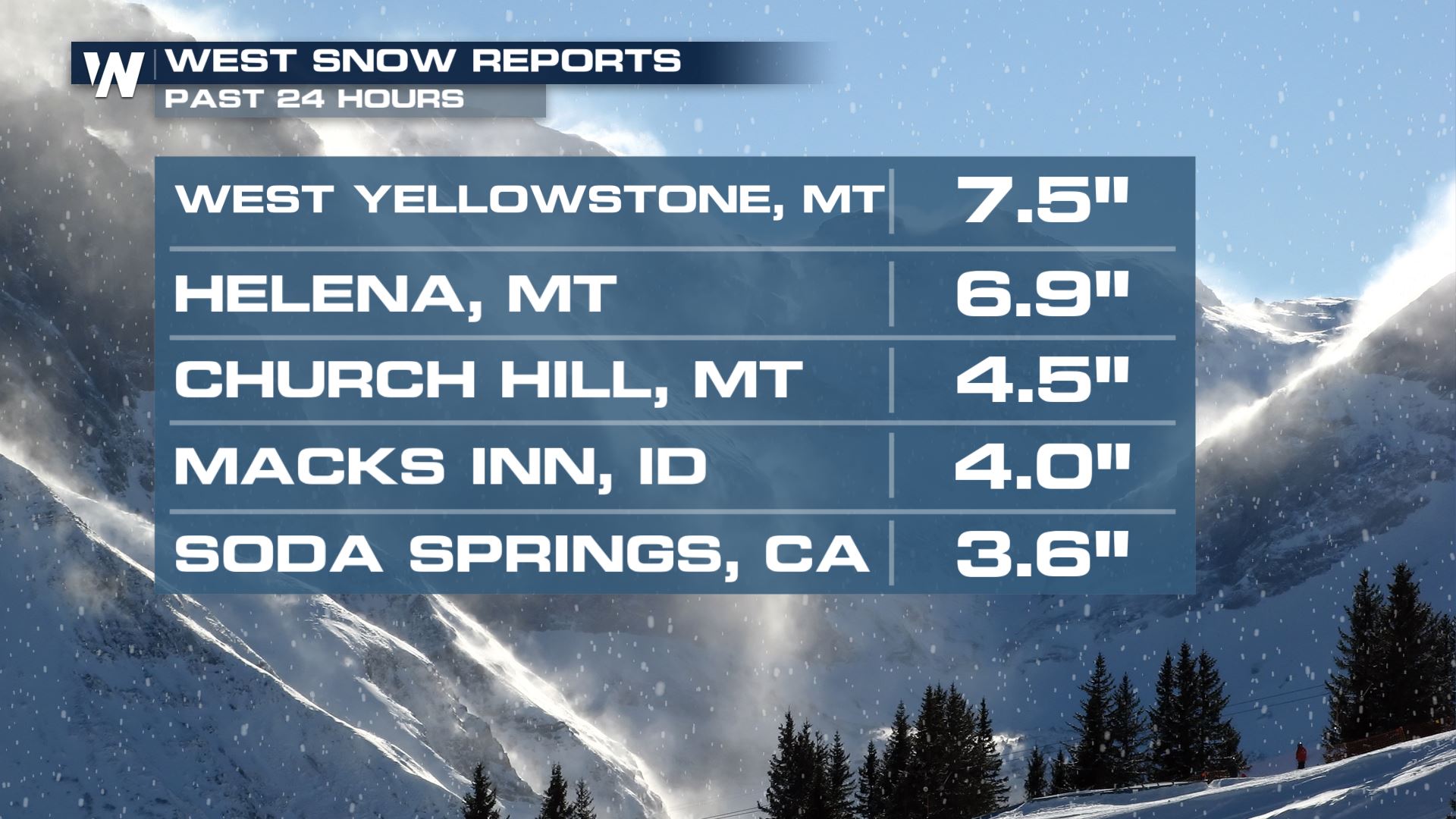 Winter alerts are in place for areas near Wells, Nevada and to the south through Saturday morning. Heavy snow is expected with totals around 5-9" with up to a foot of snow possible on the highest mountain peaks of the Ruby Mountains and East Humboldt Range.
Forecast
Saturday will be a repeat day with scattered showers and thunderstorms for much of the West. With slightly warmer air in place the snow potential is lower, but heavy rain could cause rapid snowmelt and runoff in creeks and streams and cause brief flooding in prone spots. Moisture quality will increase in the evening with more pockets of heavy rain and snow in Oregon, Idaho, Nevada and Wyoming.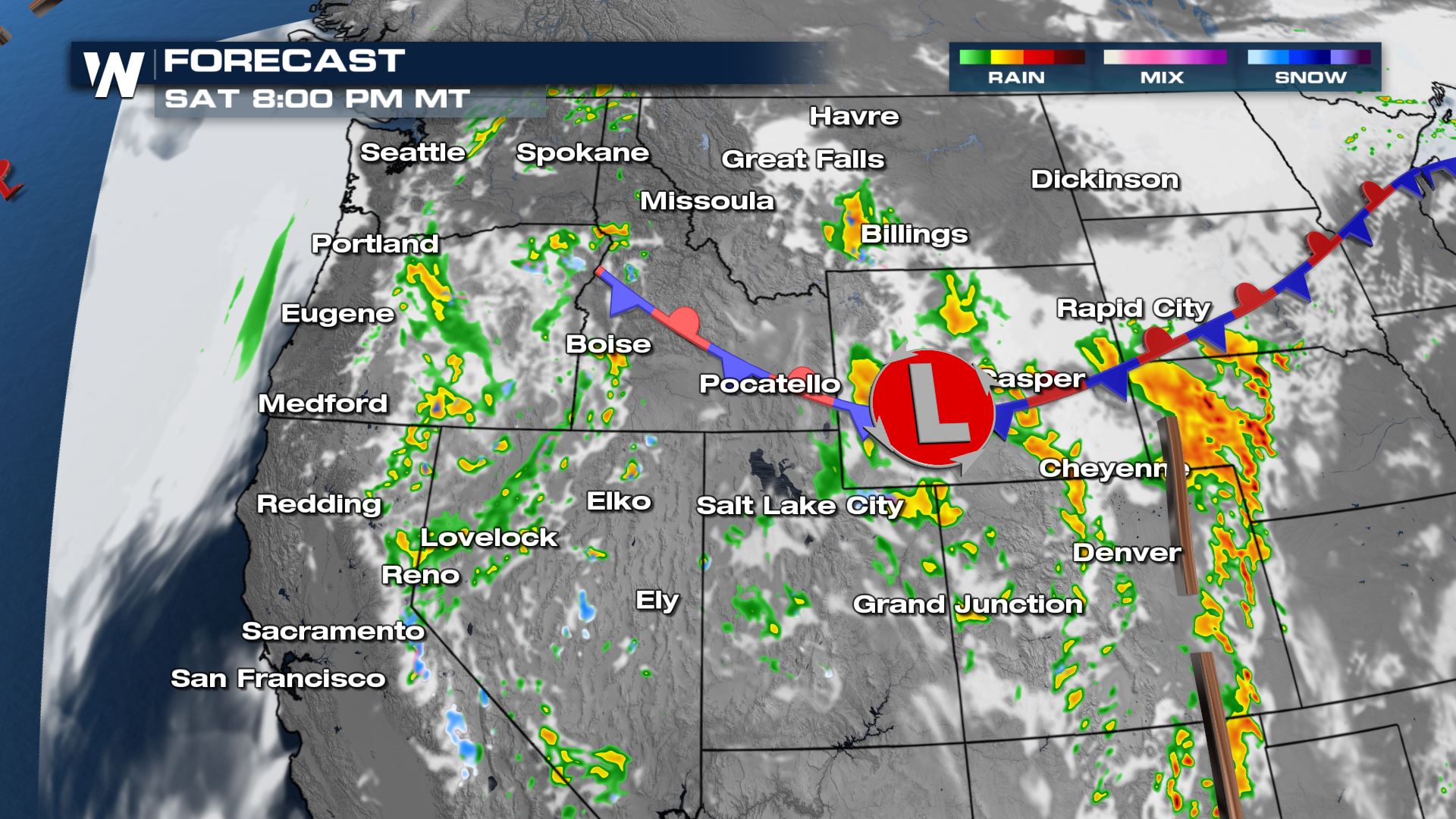 Overnight Saturday into Sunday morning more scattered rain and snow showers are possible especially in the high mountain peaks. Heavy rain and thunderstorms could cause rapid snowmelt in areas where there is still significant snow. .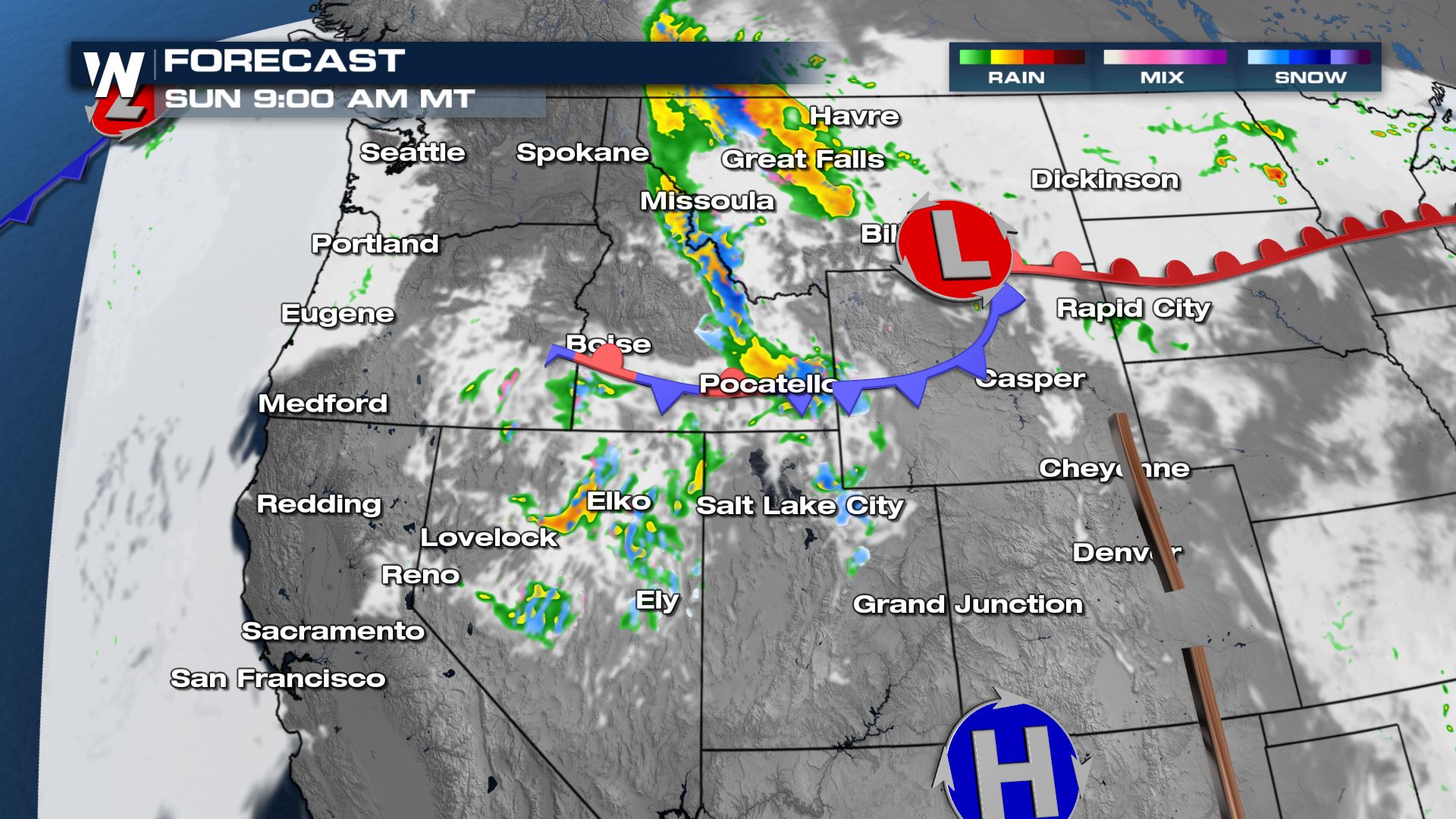 The active weather continues with scattered showers on and off Sunday afternoon especially in Idaho, Montana and Utah. Additionally, isolated to scattered severe storms are possible in the lee of the Rockies each day Saturday through Monday.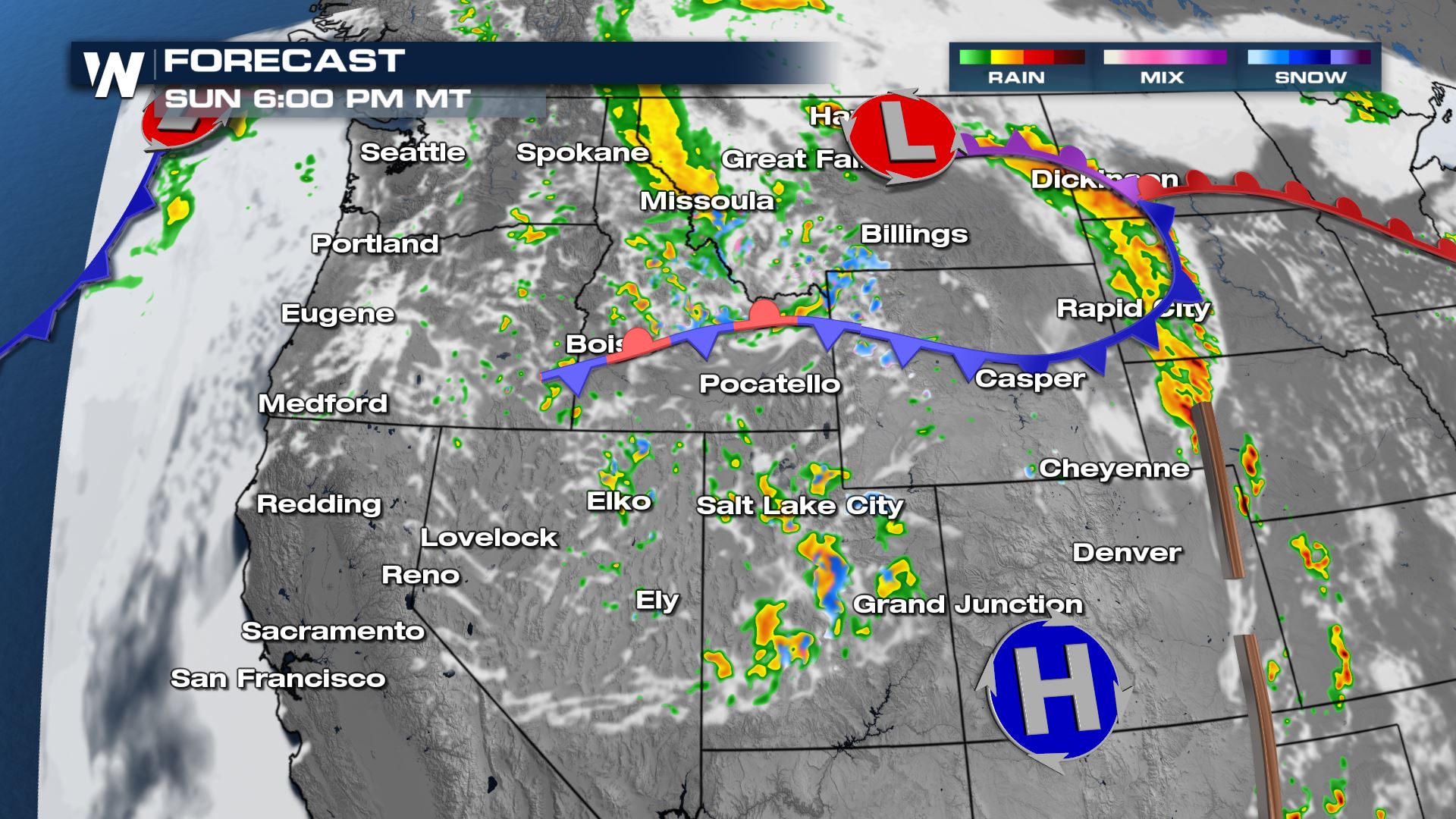 By Monday morning most of the meaningful moisture is confined to the northern tier. Isolated showers are likely still in Montana while the next Pacific wave moves onshore in Washington and Oregon.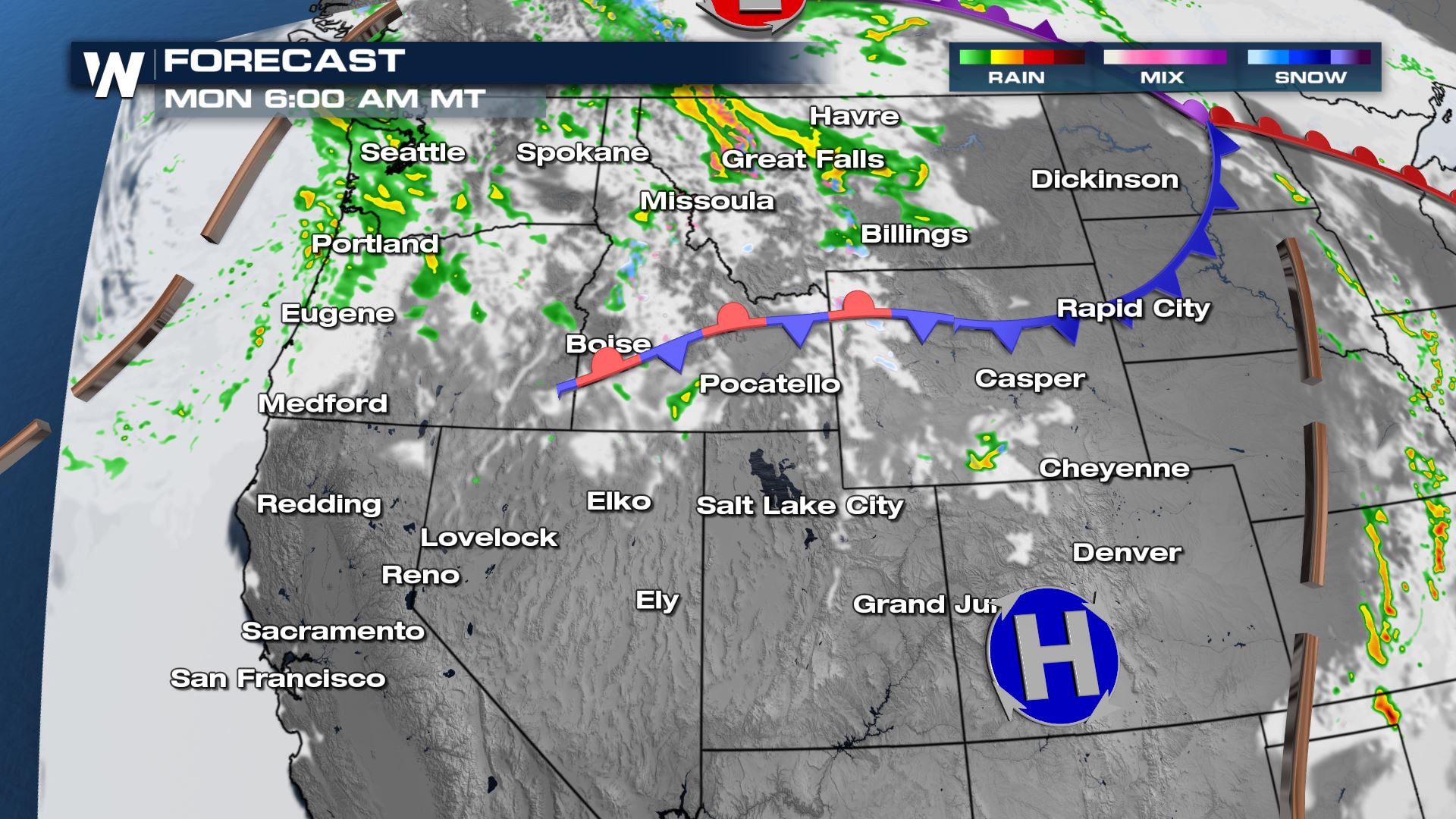 With lingering upper level energy and moisture Monday afternoon and evening remains active.  Make sure to keep an umbrella handy if you have outdoor plans! Showers will be scattered, but produce heavy rain at times.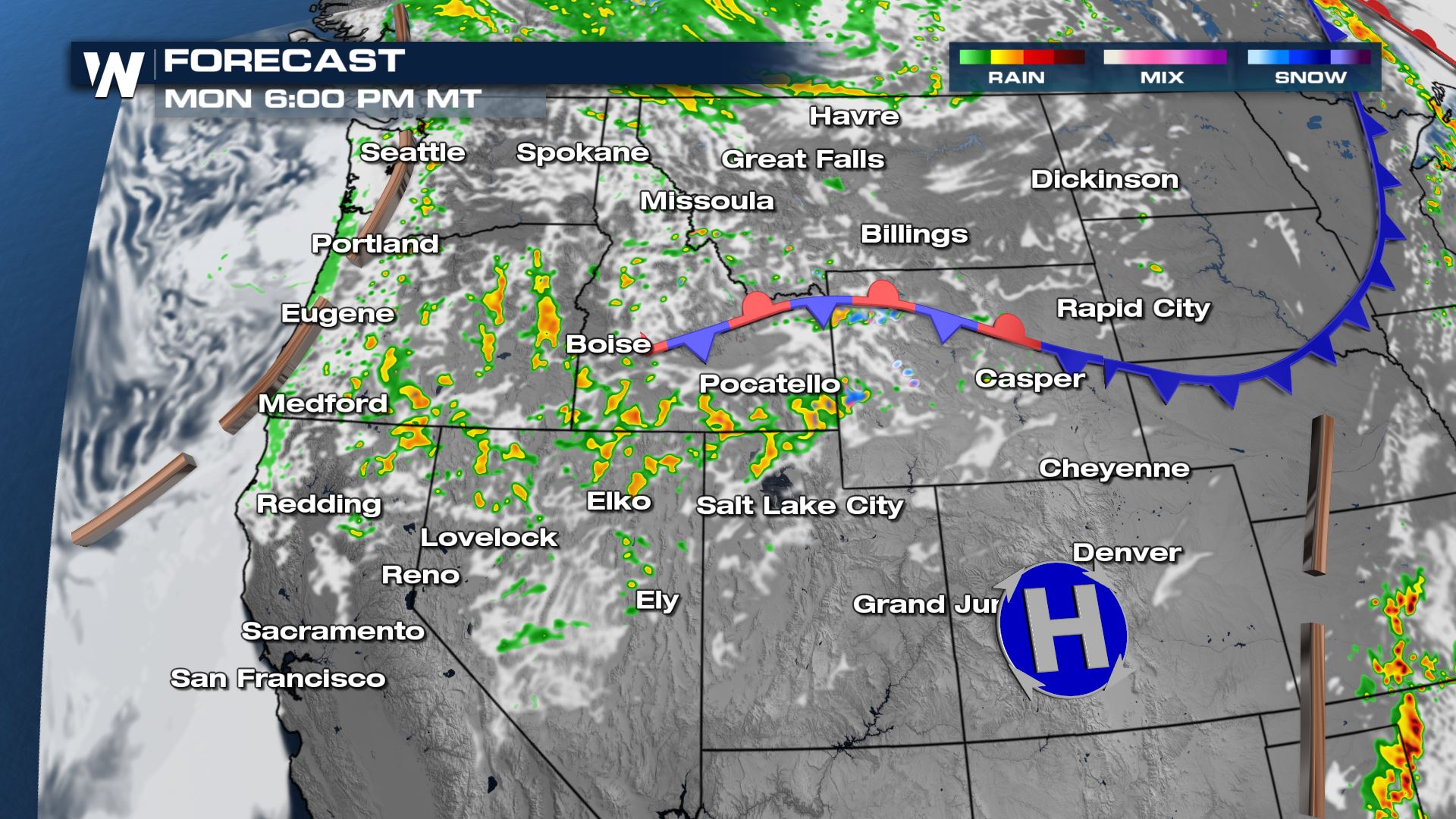 Forecast Accumulation
Another few inches of snow are likely for high mountain peaks of Nevada, Idaho and Montana through Monday. Lower snow amounts and rain totals up to around half an inch will be likely in the lower elevations through the end of the weekend. This is much needed precipitation, but not enough in Nevada and California to make any kind of drought progress or recharge reservoirs.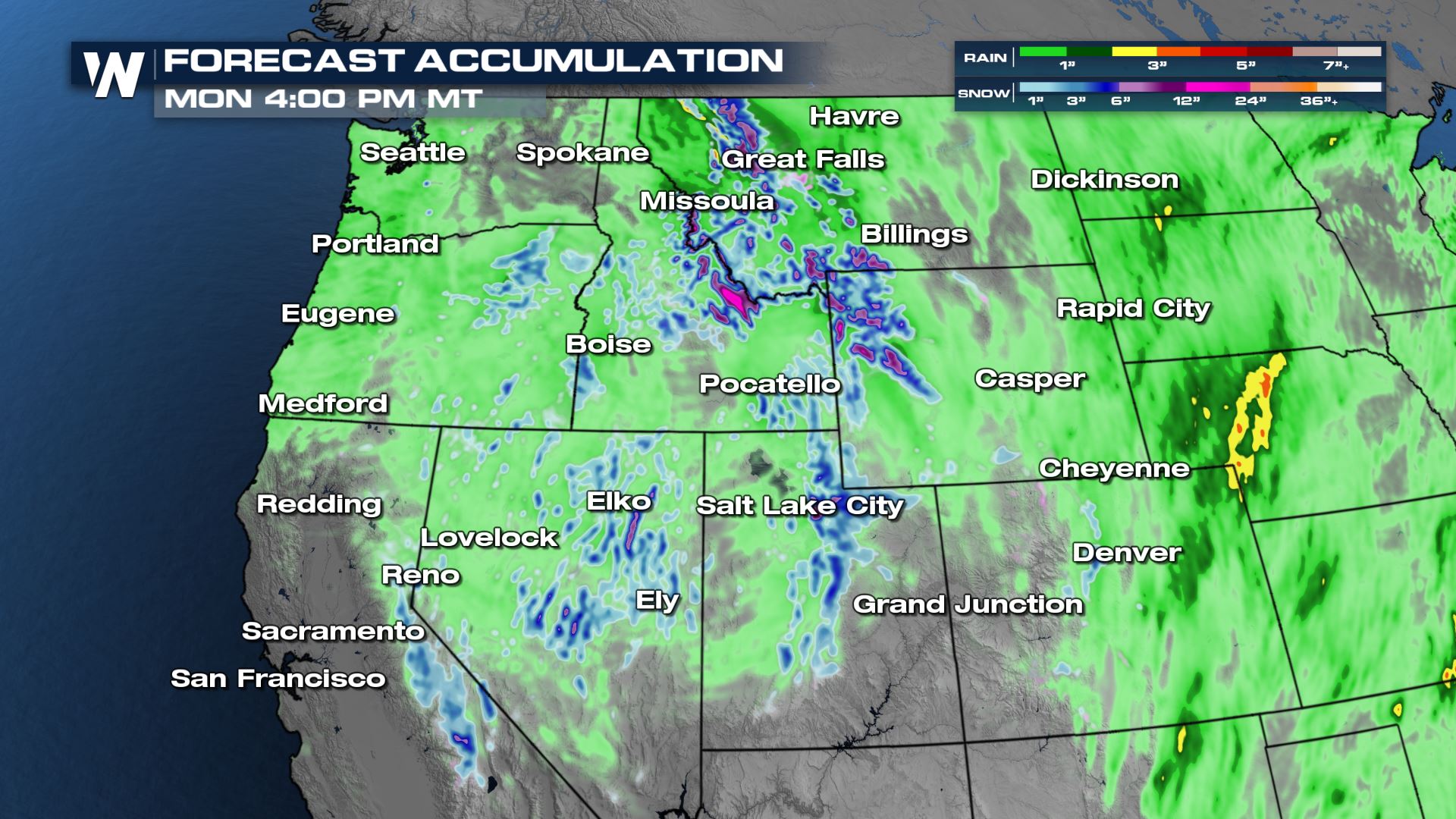 Cold air with the upper low is what's helping generate the snow in high elevations. But the cool air has been keeping temperatures across the region on the cooler side compared to average. The low will get a kick from the jet stream to move east into Monday, so temperatures will gradually be on the rise as it departs.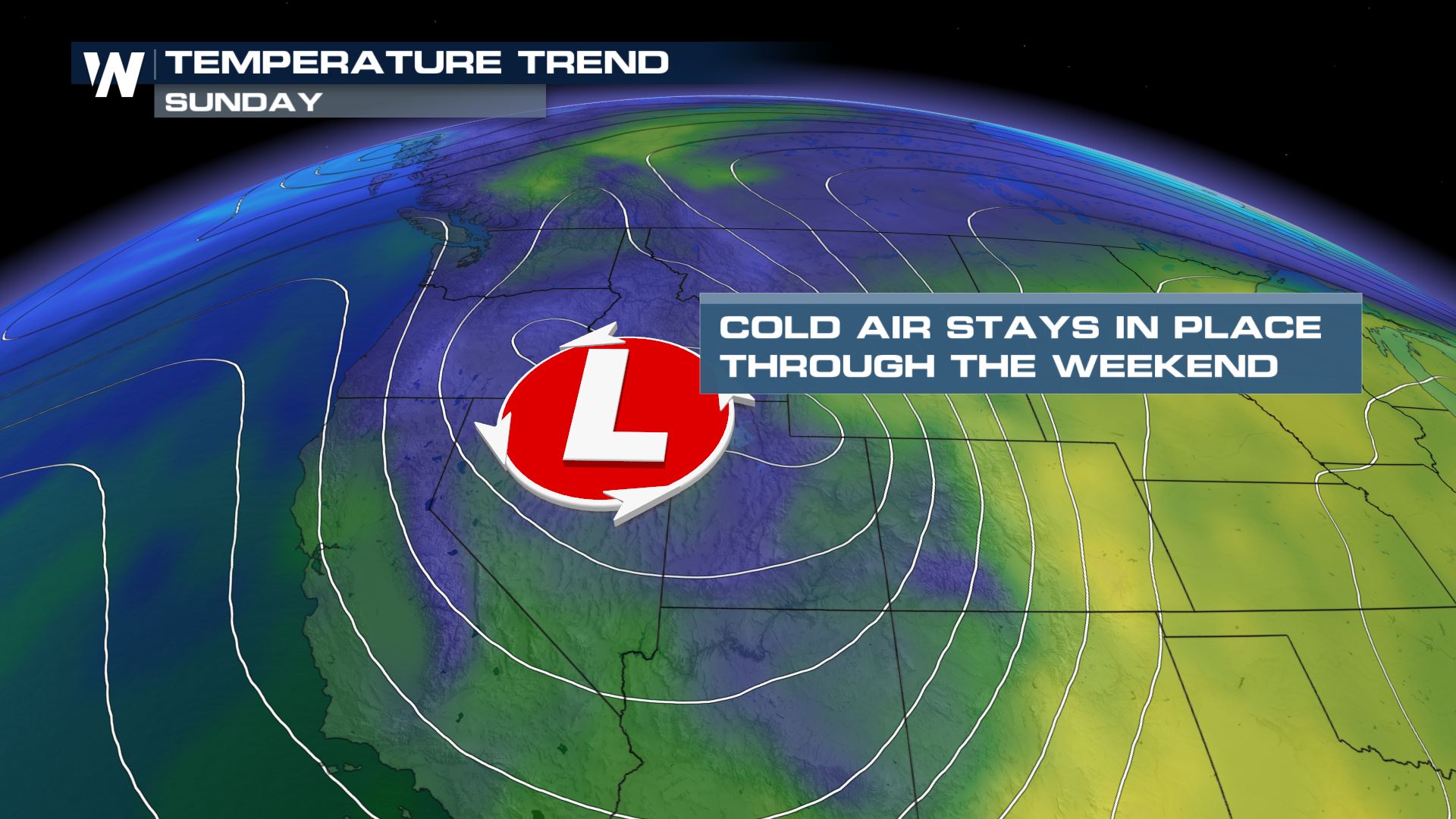 Most spots in the west, especially the Northwest, will stay well below average today with highs topping out 10° or more below average. As the low departs tomorrow and Monday it will warm up significantly. By Monday temperatures get back to average in Casper, Wyoming. The warming continues through the week and by Friday highs will be reaching nearly 10° above average.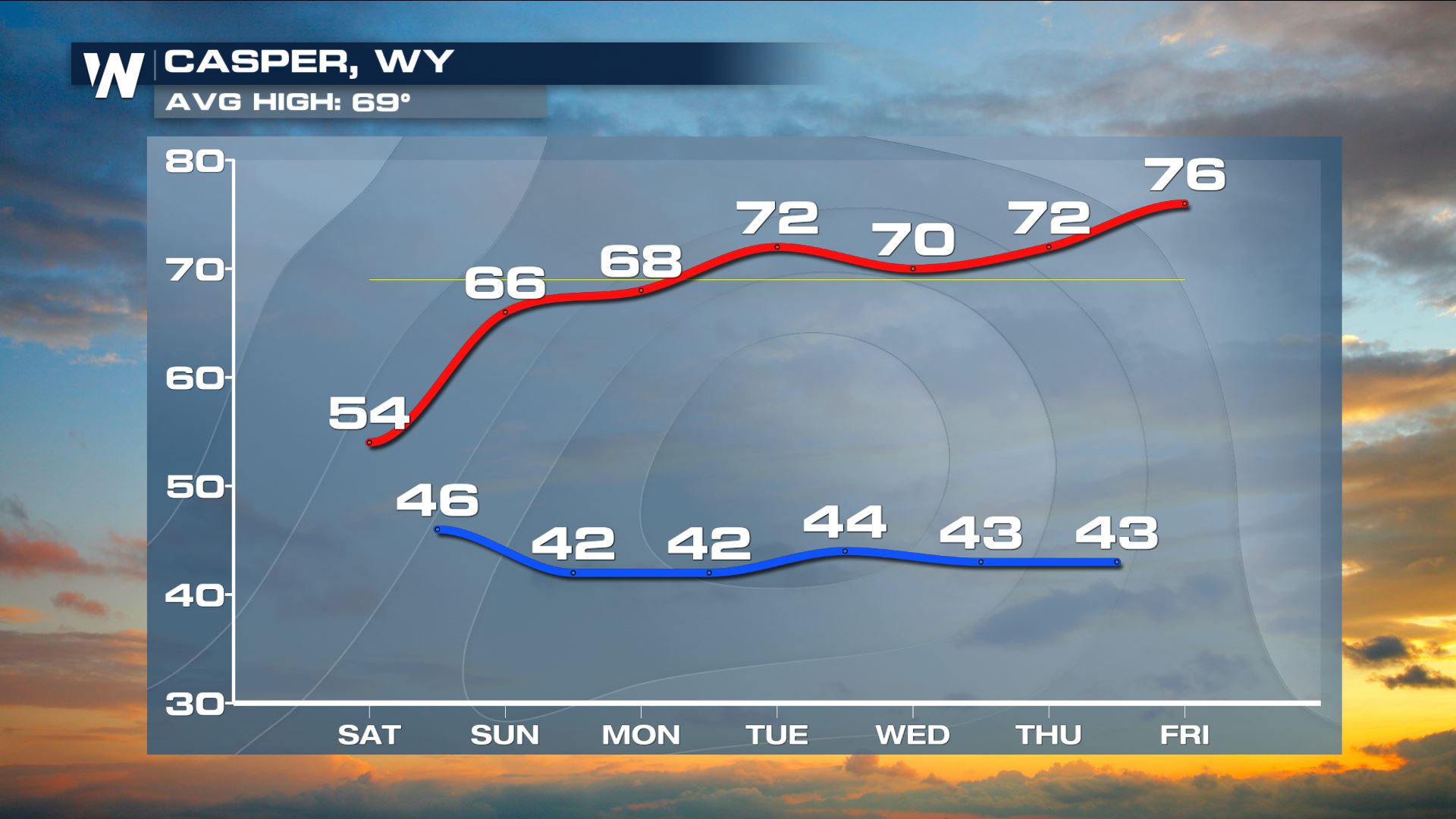 Stay with WeatherNation for all of your top weather headlines!