Snow in the Midwestern United States will continue into Sunday evening with additional accumulations between 1-4" in some spots, but as we watch this system track towards the
Mid-Atlantic
and
Northeast
this will bring major impacts, especially to the Northeast as we watch this system turn into a coastal low. In terms of what is left behind for the Midwestern States, let's take a look at the latest forecast.
Recap
We have already seen some of our highest snow totals for states like Wisconsin, Illinois, and Indiana. In purple, this is where snow has been over half a foot in accumulation. In pink is where snow has been up to 10-13".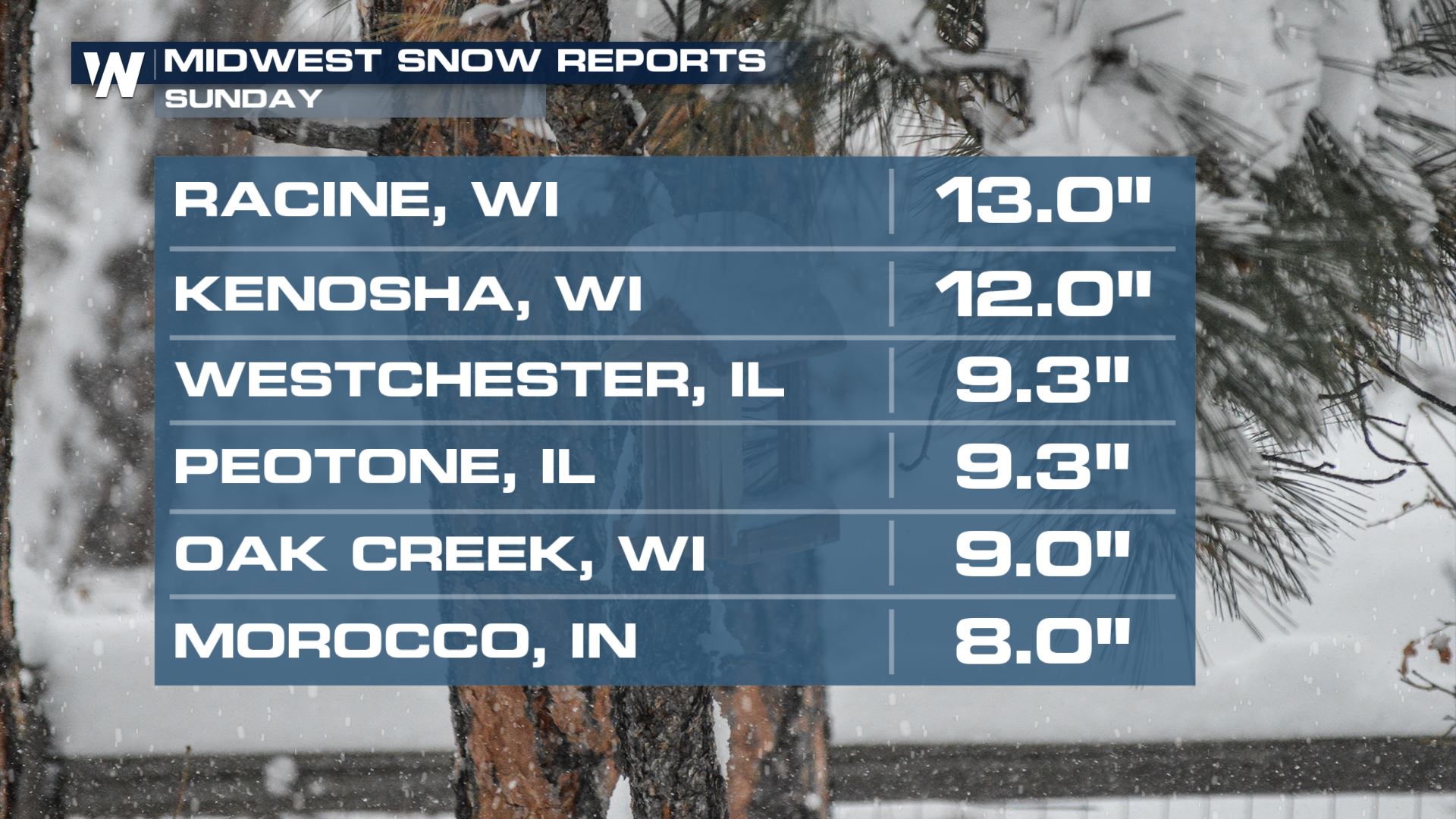 Winter Weather Alerts
In pink, we have winter storm warnings that last through tonight where we are expected to see some of the highest impacts. In purple, we have winter weather advisories where snow will still provide slick spots on the roads and some tricky travel spots. Winds will also be a factor, with snow already on the ground and wind gusts over 35 mph we could see some reduced visibility even through Monday.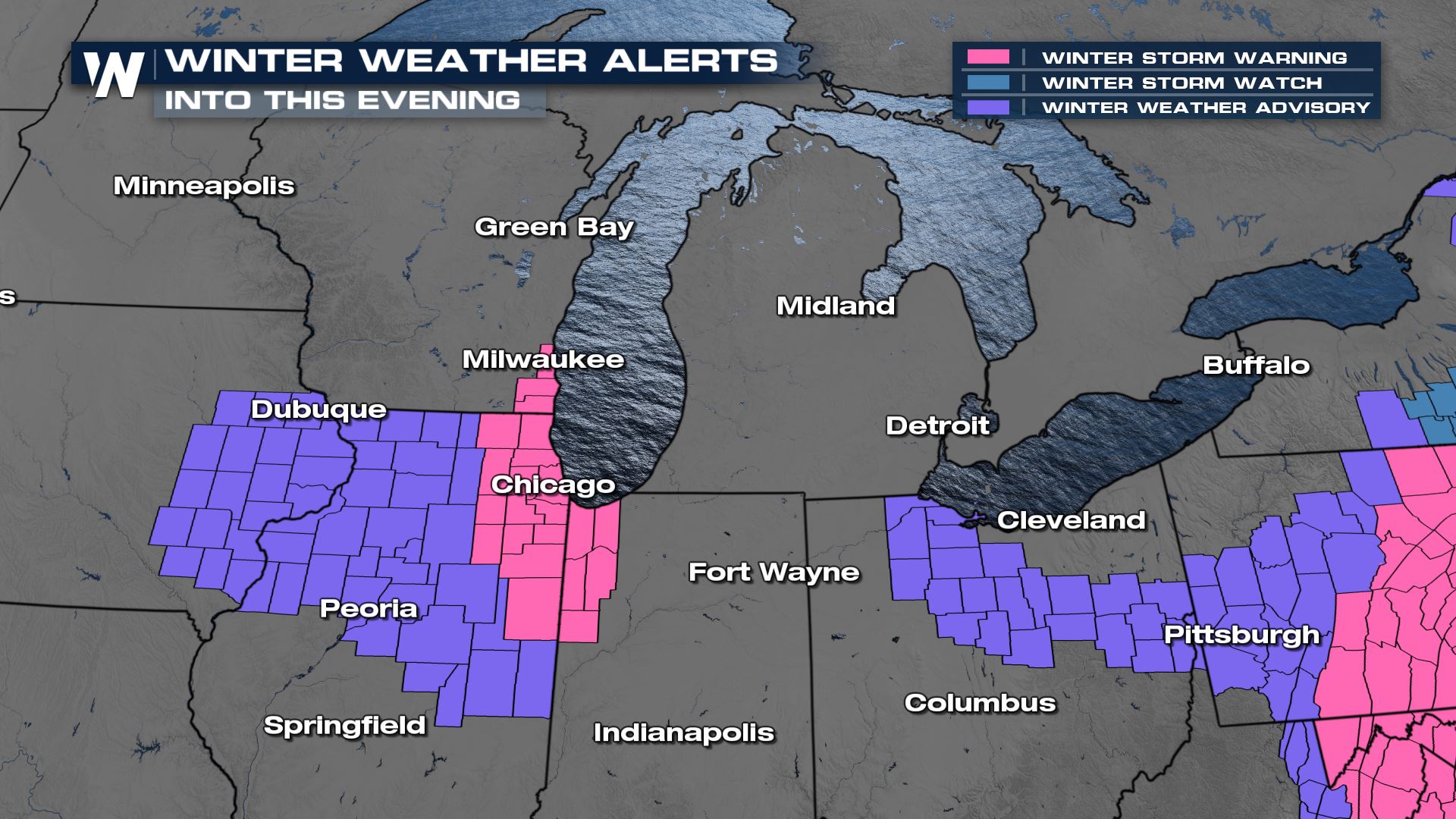 Forecast
Through today, cities like Chicago IL, may still pick up additional accumulations up to 1-4" but the heaviest snowfall rates continue to move east with the system tracking towards the Mid-Atlantic. Some of today's leftover snow will be due to lake enhancement off of Lake Michigan.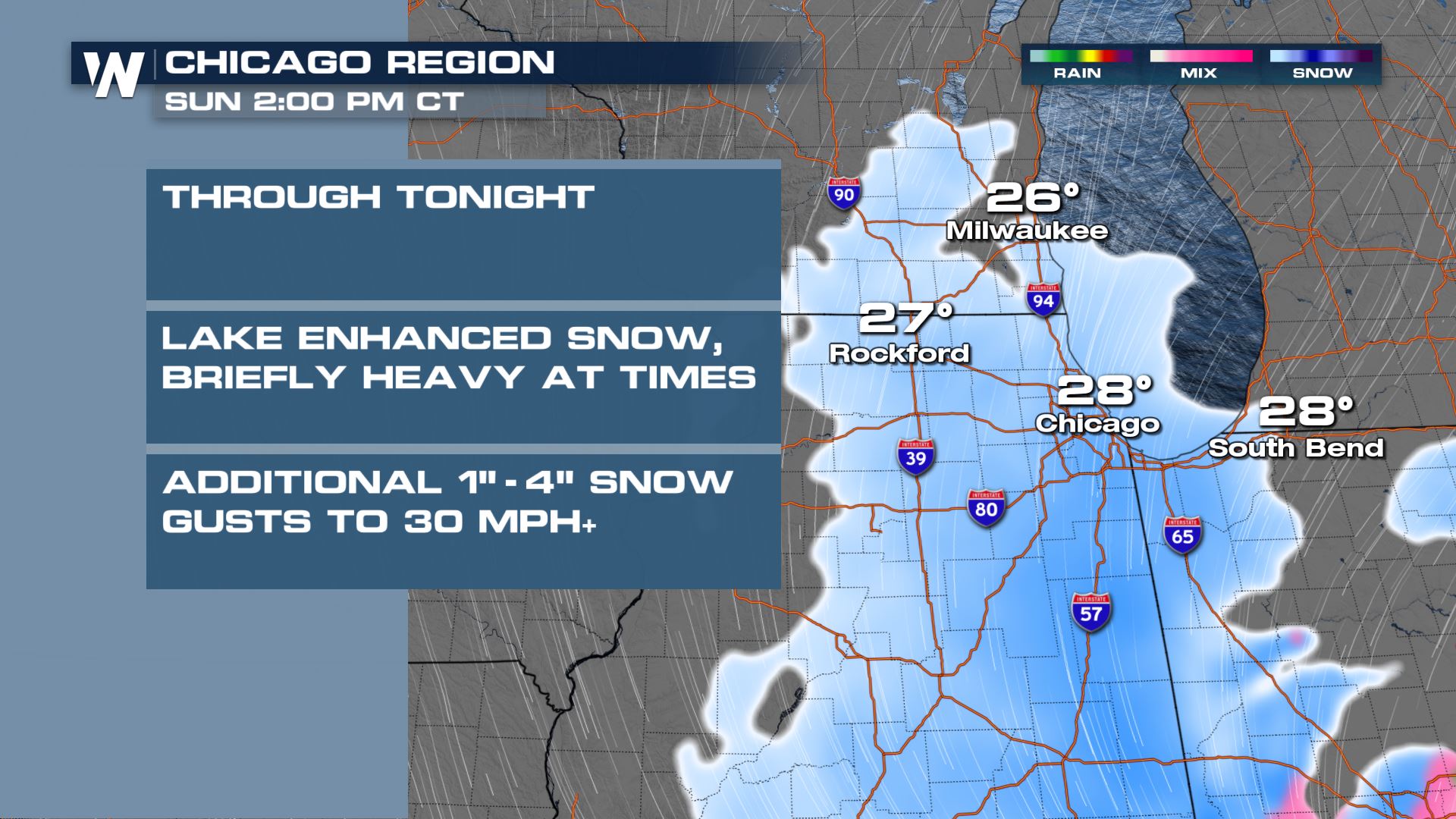 Ohio and Indiana are also forecast to see some lingering snow too, however some of this transitions to a bit of a wintry mix throughout the day. We are less likely to see any lake enhanced this far away from the Great Lakes but as this system tracks east, lingering snow tapers off through tonight.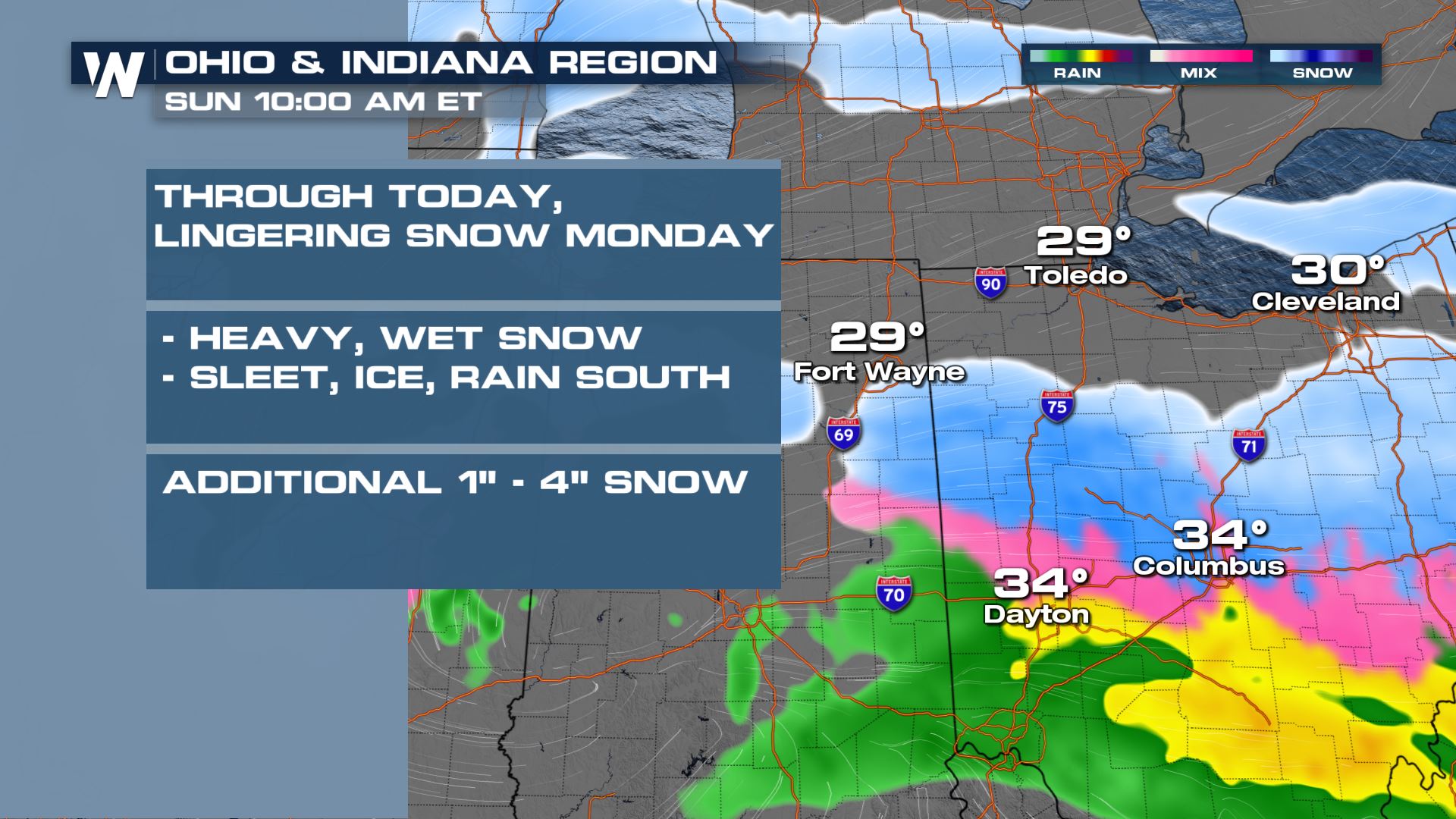 Here's a wider view of the entire Midwest. We watch the center of low pressure head towards the Mid-Atlantic and for more on that be sure to check out our article linked at the top of this page. This evening, additional snow still wrapping around the low as some of the heavier bands extend out to the Mid-Atlantic.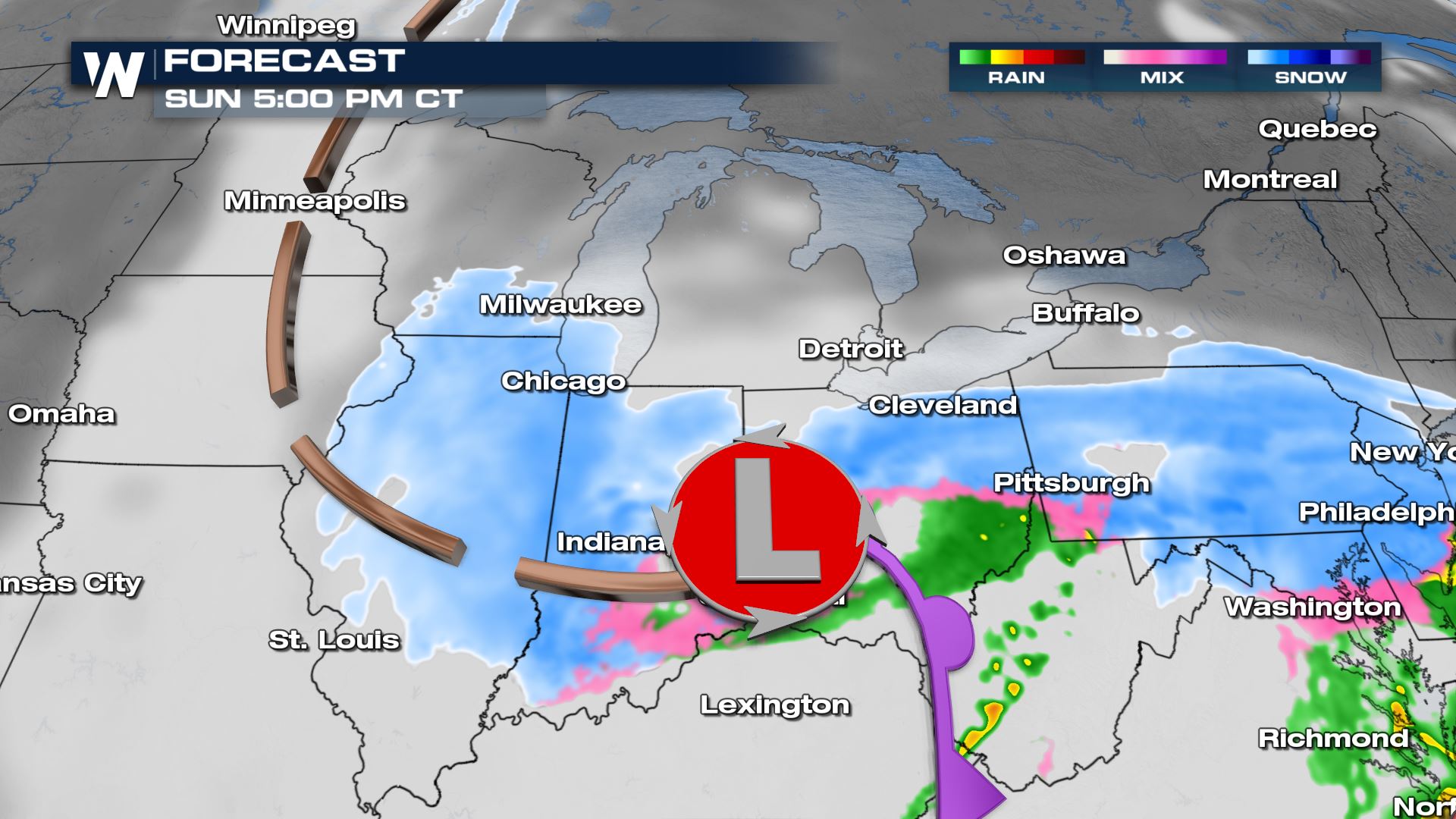 Tonight, snow slows down for the Midwestern region.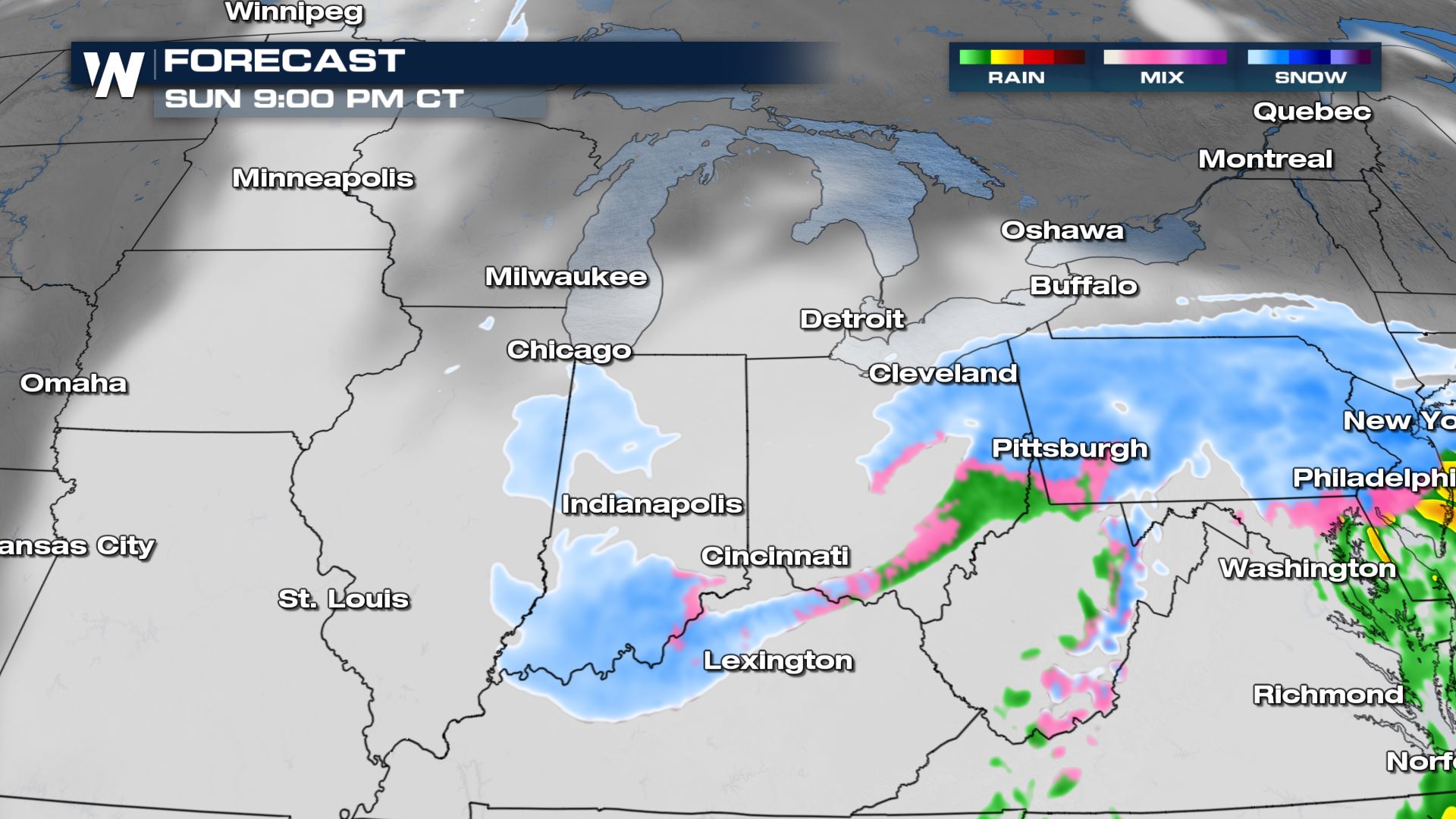 Forecast Accumulation
Only a couple more inches will be likely within these areas of the Midwest, here's a look at our in-house model forecast accumulations.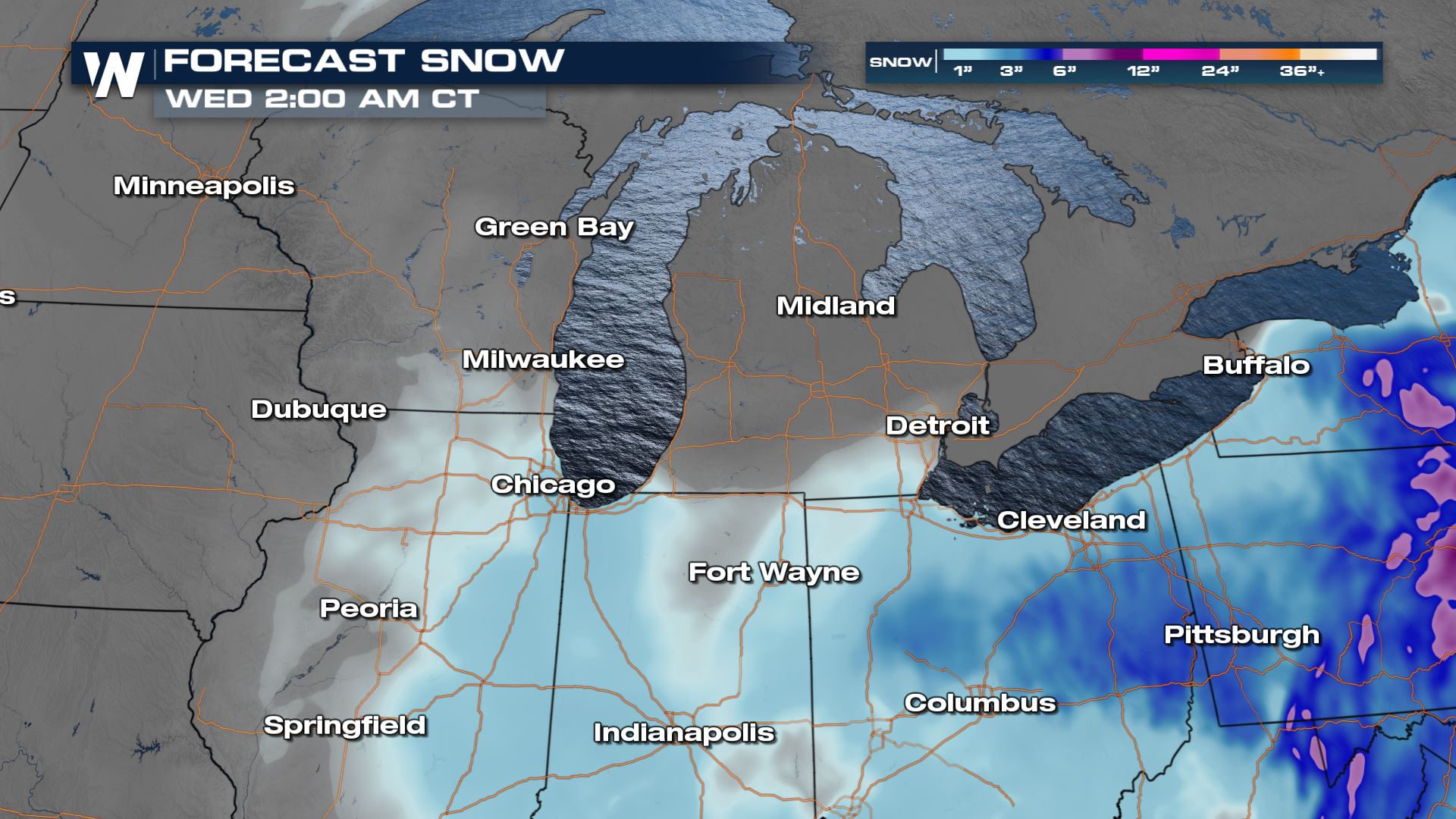 Energy from this system
will also impact the Mid-Atlantic
starting late Saturday night. A coastal low is then expected to form by the early work week which keeps heavy snow in the forecast for portions of the I-95 corridor.