The National Hurricane Center has upgraded Aletta from a category 3 hurricane to a category 4 hurricane.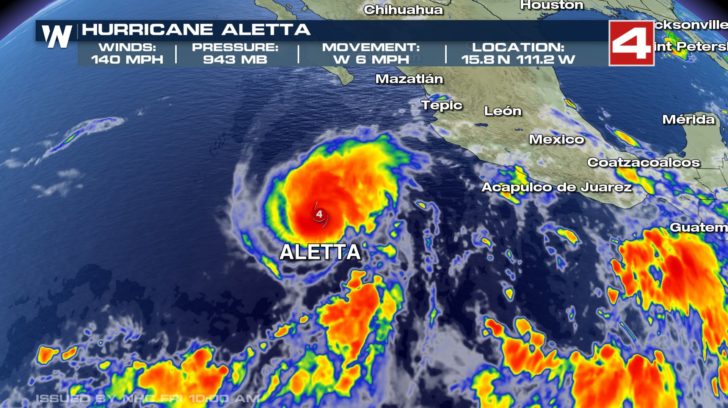 As of Friday morning, Aletta had max sustained winds of 140 mph. Fluctuations in intensity are likely for the next 24 hours, and some additional strengthening is possible during that time. The hurricane is forecast to rapidly weaken over the weekend and will likely become a tropical storm on Sunday, the National Hurricane Center said.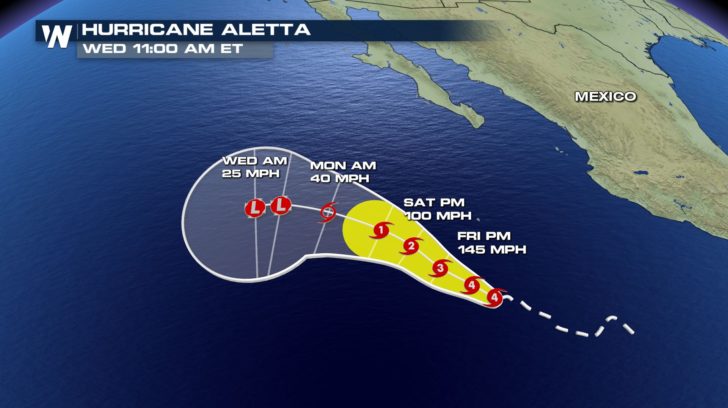 Aletta is not expected to impact land.