[
The Great Nova Scotia Hurricane of 1873 left over 1000 ships stranded on the coast of Cape Breton Island and killed some 500 people. From Canadian Encyclopedia
] From
NOAA
On August 21, 1873, 145 years ago, the U.S. Army Signal Corps' National Weather Service issued a hurricane warning extending from Cape May, NJ to New London, CT.  This was the first such warning issued by the Service, which was formed just three years prior.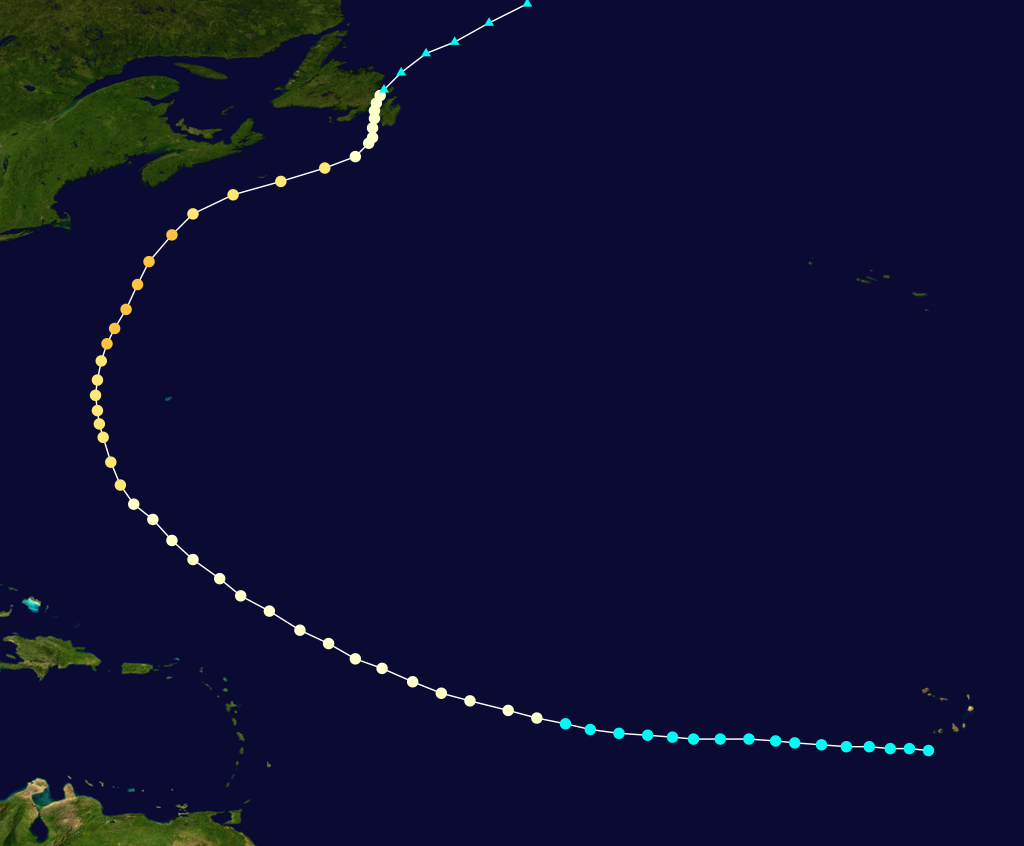 [
Track of Hurricane #2 from 1873. Image from Wikimedia Commons
] The hurricane was a classic 
Cape Verde storm
, forming near the islands on August 13th and gaining strength as it passed through the 
Main Development Region
.  By the 21st, it had reached hurricane strength and was southwest of Bermuda and heading toward the Mid-Atlantic states. The warnings covered the Jersey shore, New York City area, and Long Island.

After the warnings were issued the hurricane began to re-curve and passed between Bermuda and the United States.  It passed south of Nova Scotia, but did considerable damage to ships and homes there.  Eventually the hurricane jogged north and made landfall in Newfoundland.  The storm killed between 200 and 600 people in the Canadian Maritimes and left $3.5 million in damages. Edited for WeatherNation by Meteorologist Mace Michaels