Yet another round of winter weather is set to strike the western U.S.  Water Vapor imagery shows another stream of moisture working off of the Pacific Ocean.  This will lead to rain at lower elevations, and plenty of snow at higher elevations.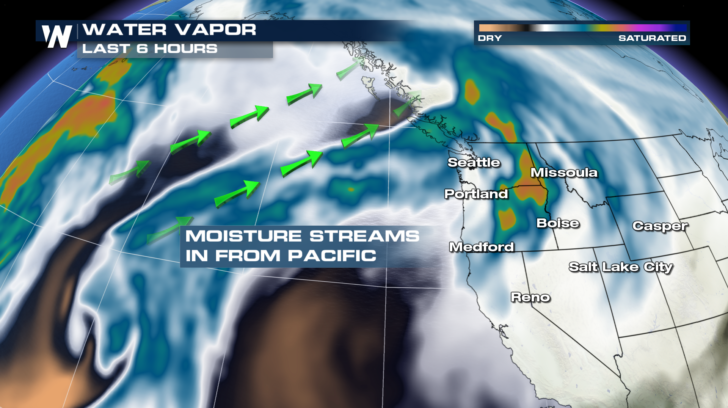 Winter Weather Advisories and Winter Storm Watches are in effect for Saturday night into Sunday afternoon.  Mountain passes will see between 6 and 12 inches of snow.  Wind gusts up to 60 mph are possible.  1 to 4 inches of snow are possible in the valleys, with wind gusts up to 45 mph.  Visibility will be greatly reduced at times.  White-out conditions will be possible.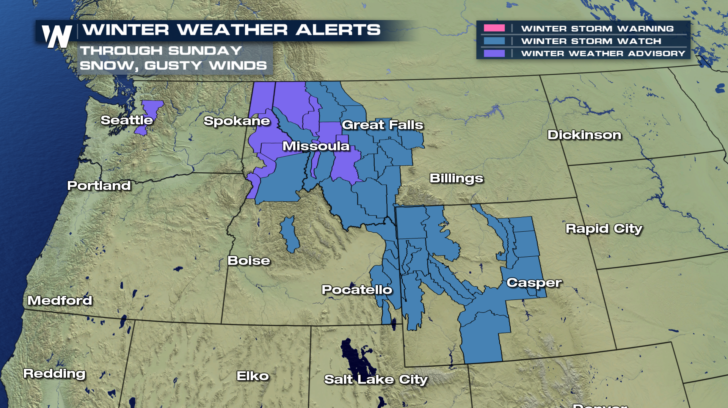 Forecast accumulations will be impressive in the Cascades.  Locally, some spots will see between 1 and 2 feet of snow.  And the mountains in Idaho and Montana will see between 8 and 16 inches on the highest peaks.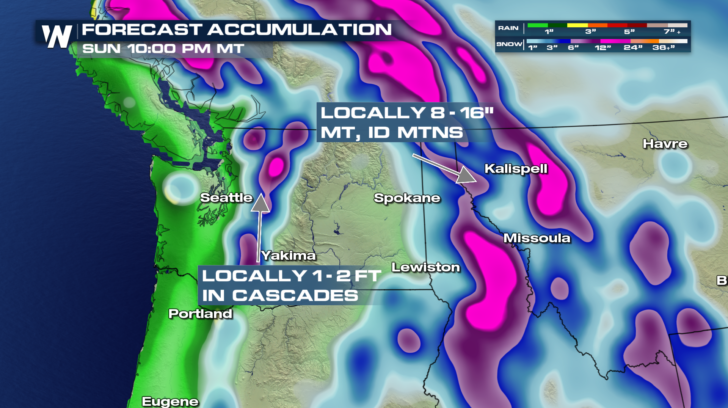 The storm track will continue to the southeast.  Snow will fall in parts of Wyoming, Utah, and northern Colorado by Sunday morning.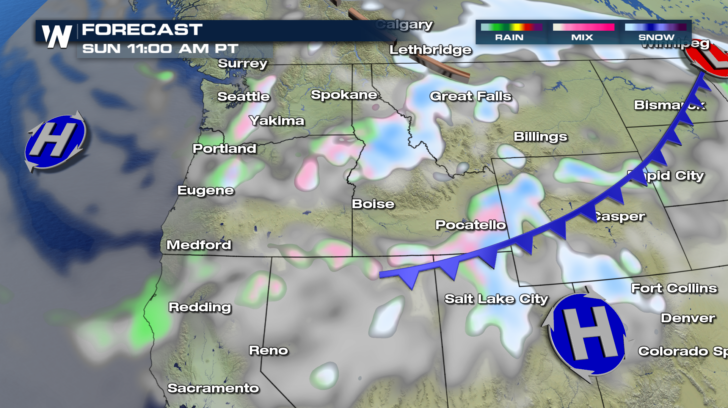 Overnight Sunday, and throughout the day on Monday, snow will spread southward.  Snow will drop into Colorado.  Denver will see a small amount of snow on Monday.  The I-25 corridor will also see snow, between Fort Collins and Raton Pass in New Mexico.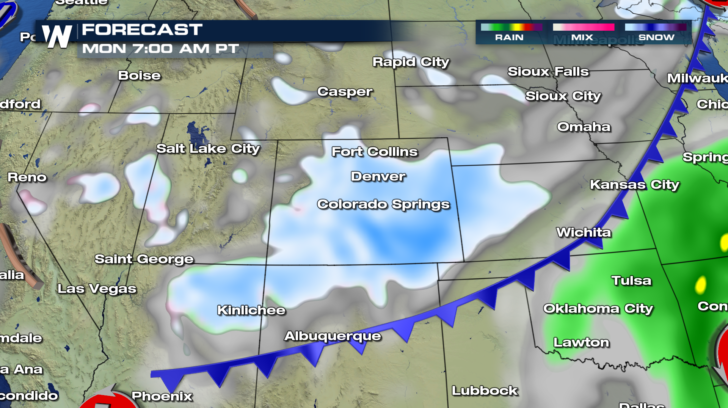 By Monday night, significant amounts of snow will once again blanket New Mexico.  Albuquerque just had 8 inches of snow on Friday.  Some of that snow may still be on the ground when new snow comes into town on Monday!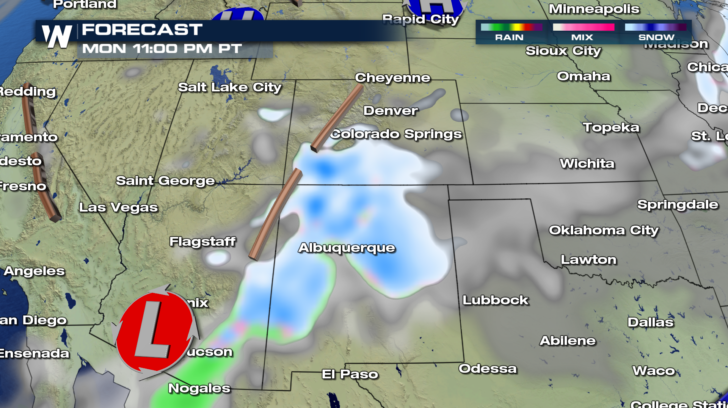 Snow will still be fairly heavy into Tuesday morning across New Mexico.  It will gradually wind down throughout the day.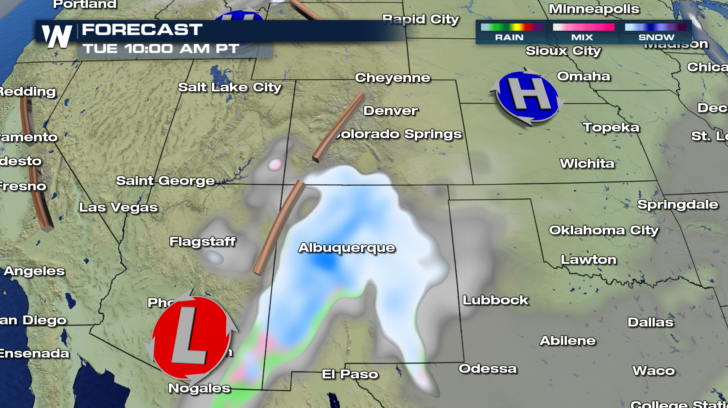 But not before 6 to 12 inches of fresh snow piles up in the areas shaded purple and pink in the graphic below.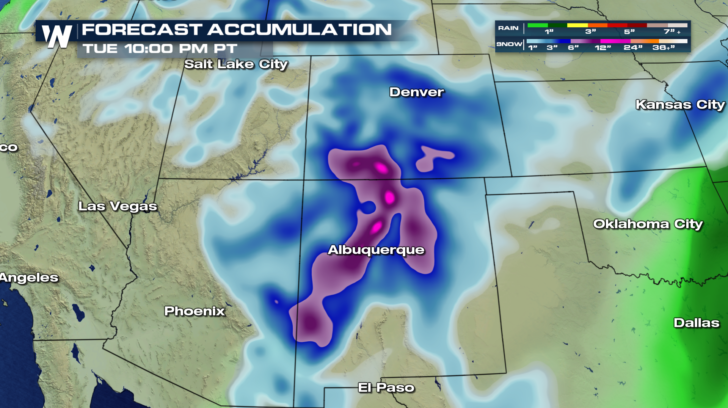 Winter weather will be possible in Missoula on Saturday and Sunday.  Clear and cold days will follow Monday through Friday.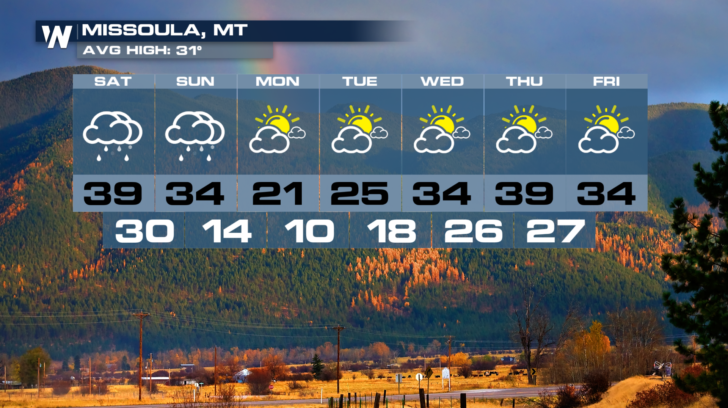 Denver may see light snow accumulations on Monday for New Year's Eve.  The city will begin the New Year on Tuesday with lots of sunshine and chilly temps.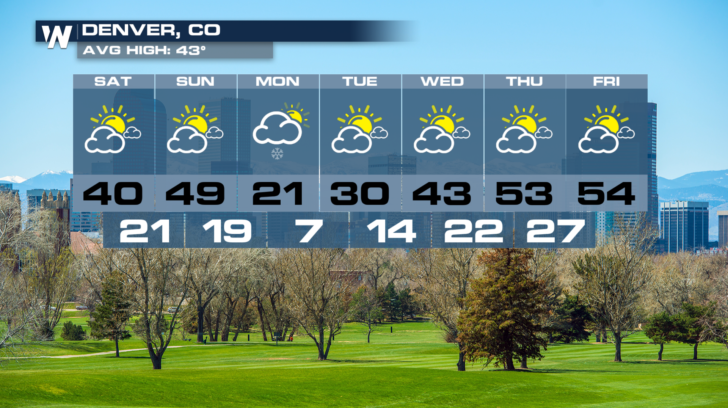 And Albuquerque will receive snow Monday night and Tuesday.  Then plenty of sunshine after that.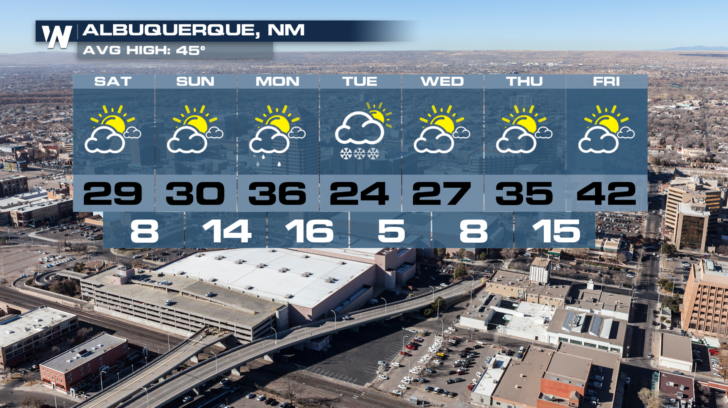 For WeatherNation:  Meteorologist Matt Monroe