Happening right now, the Northern Lights! Skim through this story to see if you're in a zone of opportunity to see the Aurora Borealis and then go outside to try to catch a view!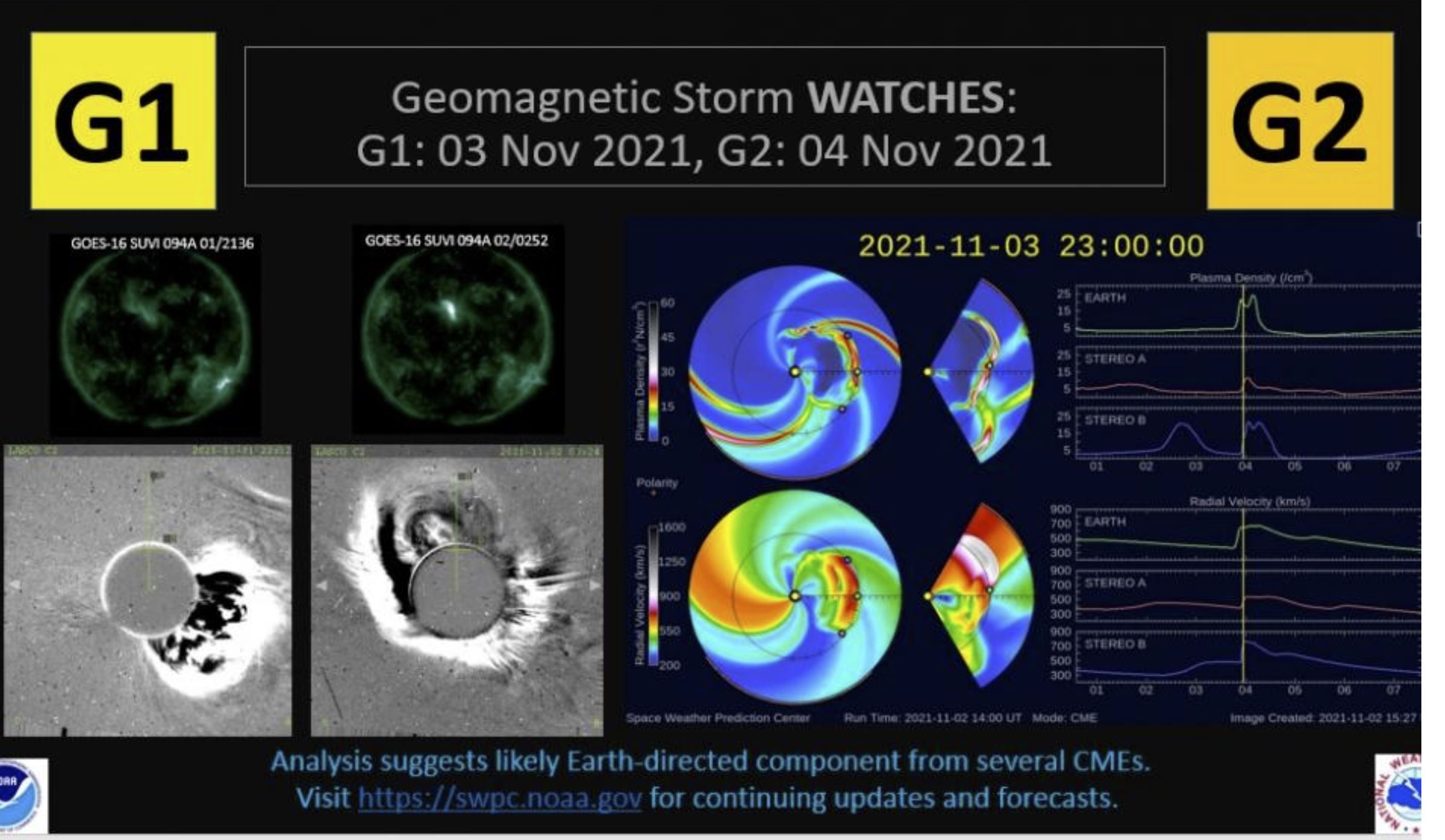 The Space Weather Prediction Center, a branch of the National Oceanic and Atmospheric Administration and National Weather Service, issued a moderate geomagnetic storm watch. The watch is in effect from Wednesday evening (November 3rd) until Thursday morning (November 4th).
The Space Weather Prediction Center,
or SWPC for short, says several coronal mass ejections erupted from the sun between Monday and Tuesday, November 1st and 2nd. Modeling and analysis indicates that a few of these coronal mass ejections are moving in a direction toward Earth, according to SWPC. Scientists at the Boulder, Colorado-based lab are unsure of the exact timing and intensity of this event. However they're fairly confident of at least something happening. Several tweets from Sweden and Scotland indicate that the Northern Lights are already happening tonight: https://twitter.com/lenaanderssen https://twitter.com/juliefowlis/status/1456032109269770241 https://twitter.com/AlexanderEmbo/status/1456037121899339779 https://twitter.com/john_a_photo/status/1456022157209784320 Here in the states, Maine and North Dakota have been two states with reports of the Aurora so far! https://twitter.com/JamesSinko/status/1456073855940845571 https://twitter.com/Vincent_Ledvina/status/1456069868428607498 Based on the latest predictions, this event is considered to be between a G1 and G3 (Geomagnetic Storm Scale) where 5 is the highest, but if we get to 3 that means some places farther south could see the Aurora.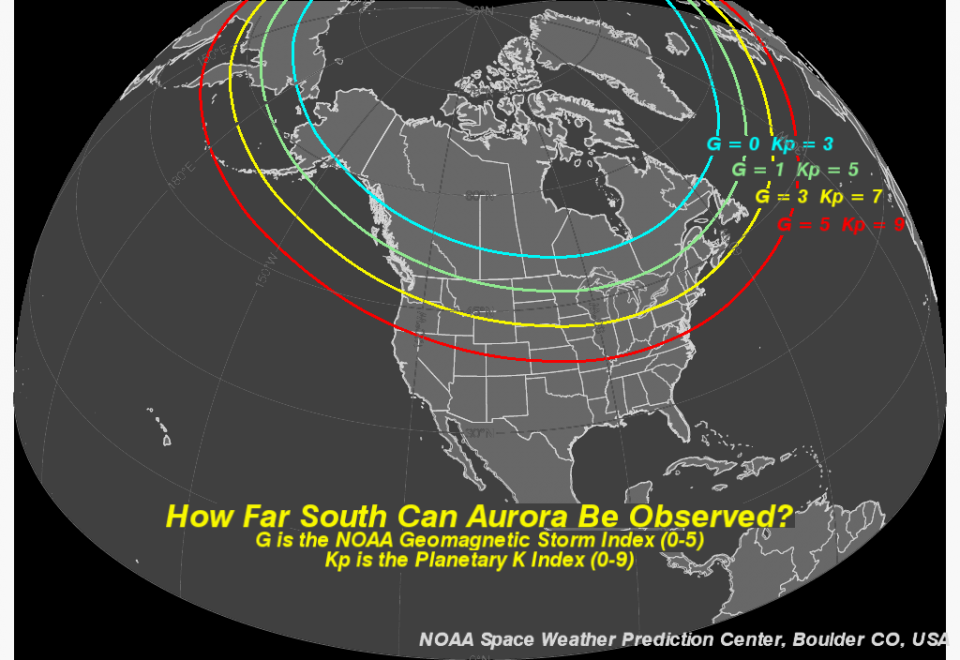 The Aurora could reach to between those green and yellow lines. That means it could be visible in cities such as Seattle, Billings, Fargo, Minneapolis, Marquette, Burlington, and Caribou. A big contributing factor will be the overnight cloud cover. Fingers crossed that you get to see it! Tips for ideal viewing:
Head outside early. This may peak Wednesday evening rather than Thursday morning
Get away from light pollution
Head to a dark location and look north