Fortunately the fire weather outlook for Sunday, November 3 is looking better than it has all week! Finally the winds will start to relax just a little more while firefighters get the chance to get an upper-hand on the wildfires.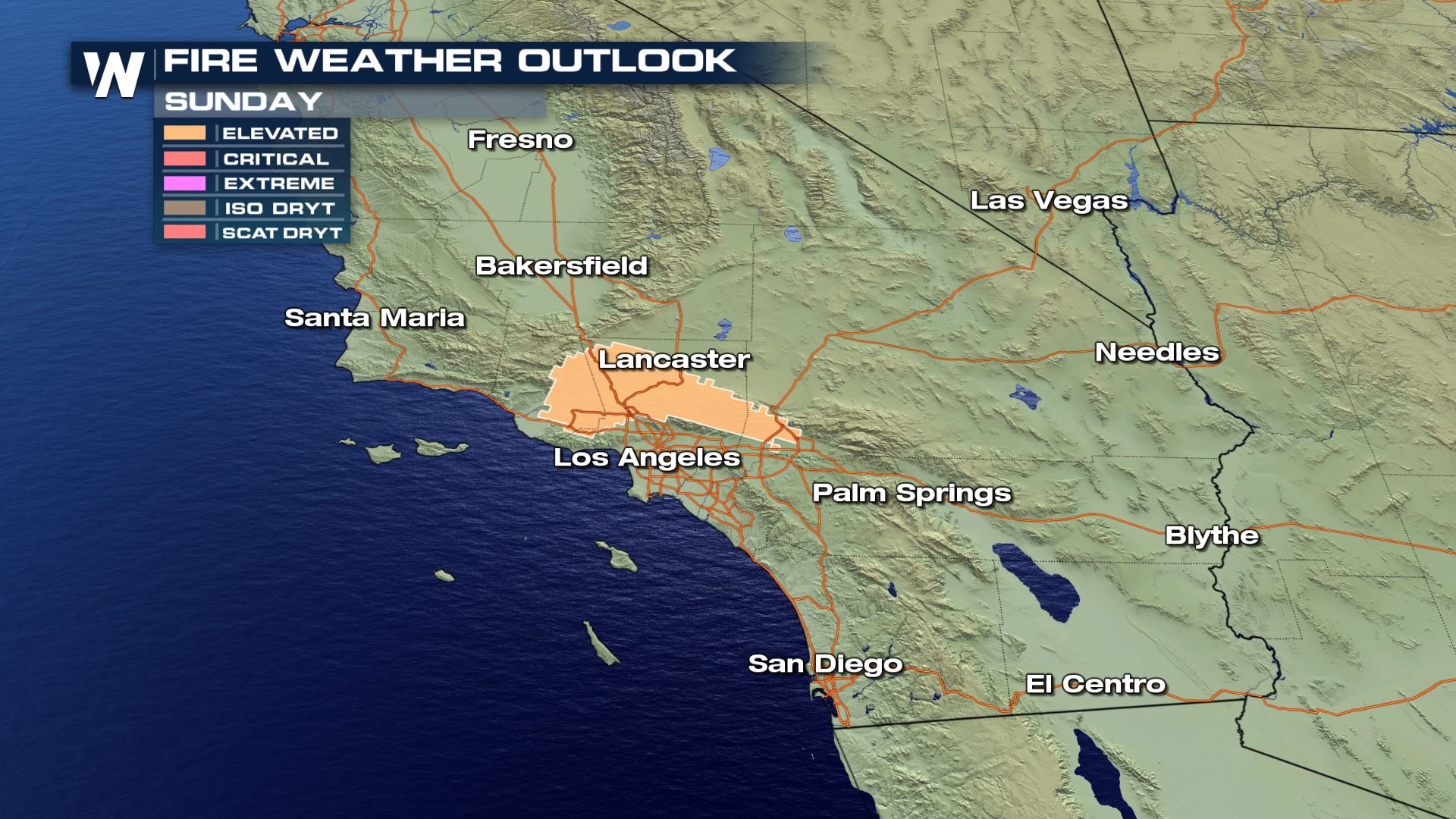 The wildfire that is least contained (so far) is the Maria Fire burning in Ventura County, California. This fire is located within the 'elevated' fire weather outlook on Sunday which means the breezy wind gusts will still be present at times, making firefighters closely watch the conditions around that fire. However we heard good news Saturday that all mandatory evacuations were lifted for the Maria Fire.
The fire weather forecast on Sunday still calls for low relative humidity levels, however the winds will start to lessen just a little more. Any weaker wind will allow for a slower burning rate. We will update you on the fire weather outlook for the rest of the weekend. There may be a window of opportunity for lighter winds later this weekend or early this week. If that's the case, firefighters can probably get more of an upper-hand on the fires. If not, we will update you on the fire risk for the following days. Remember to listen for updated information from local fire authorities and stay vigilant with another dangerous day ahead in southern California!