Another coastal low is ahead for the Northeast, with a round of heavy snow and strong wind. In New England, Portland may see a foot of snow with more than 6" in Boston and Providence. Strong wind gusts are likely.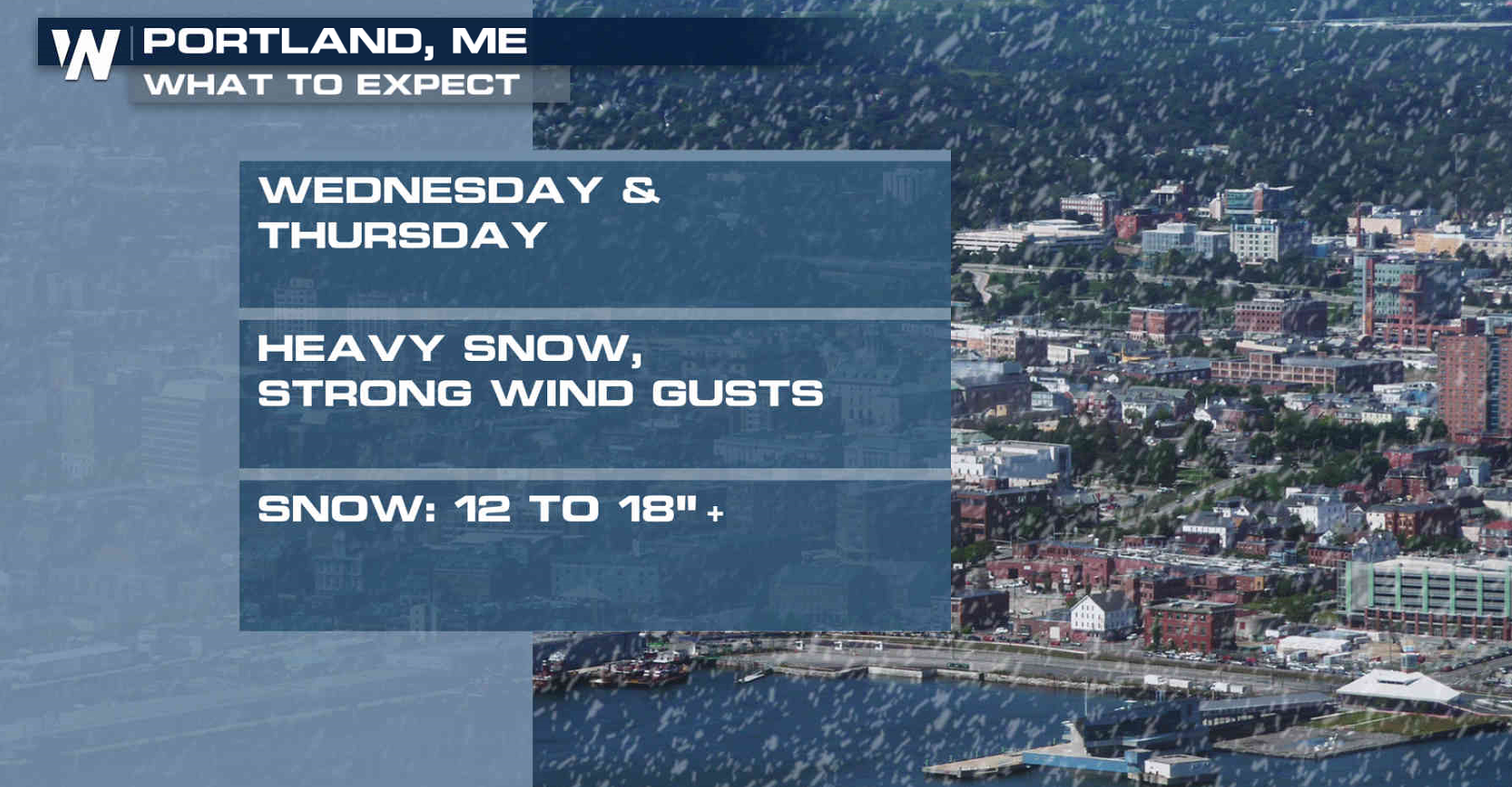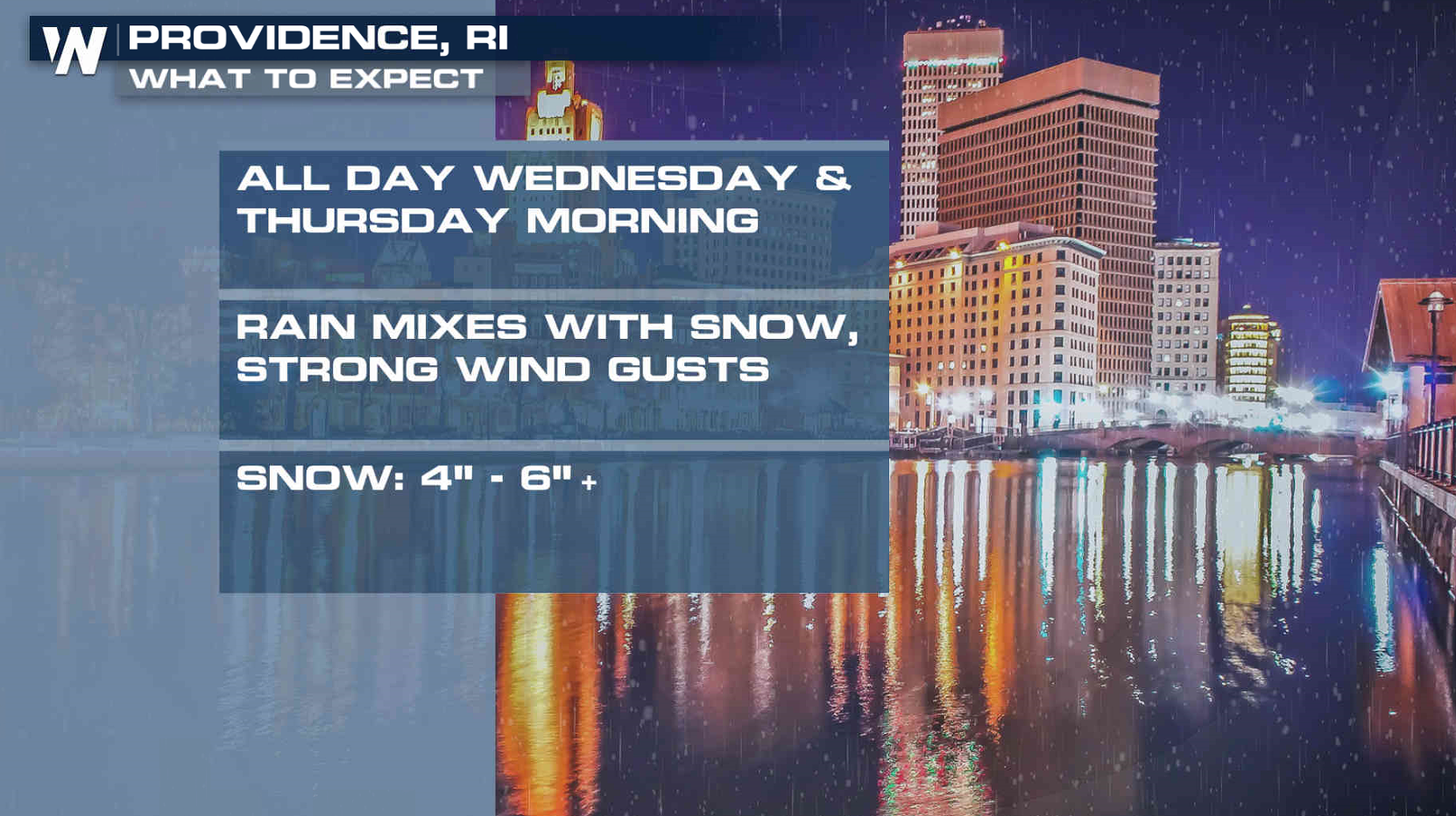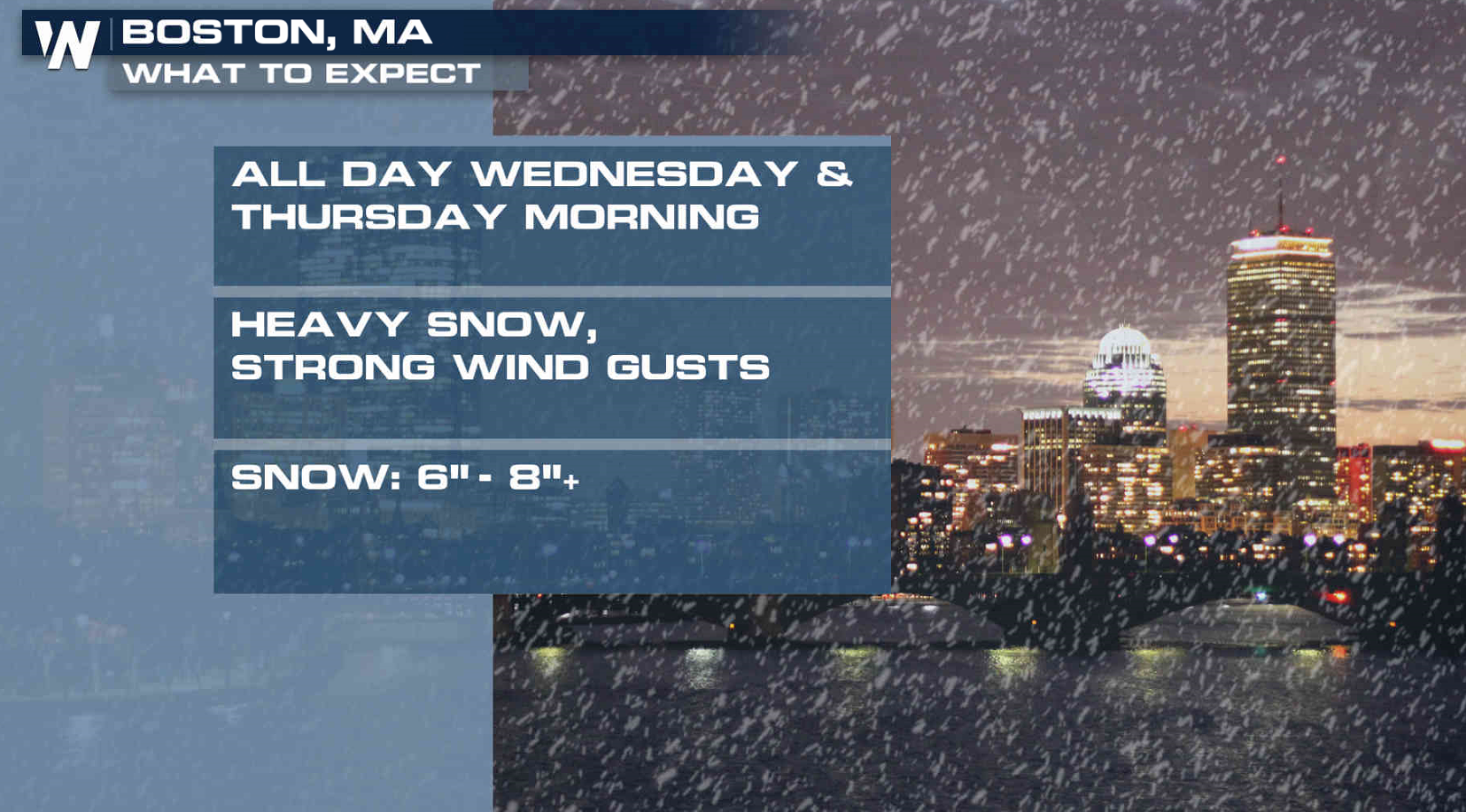 Further south, rain will likely fall first in part of coastal Connecticut and New York before changing over to snow. Even with the initial round of rain, more than 6" of snow will likely accumulate.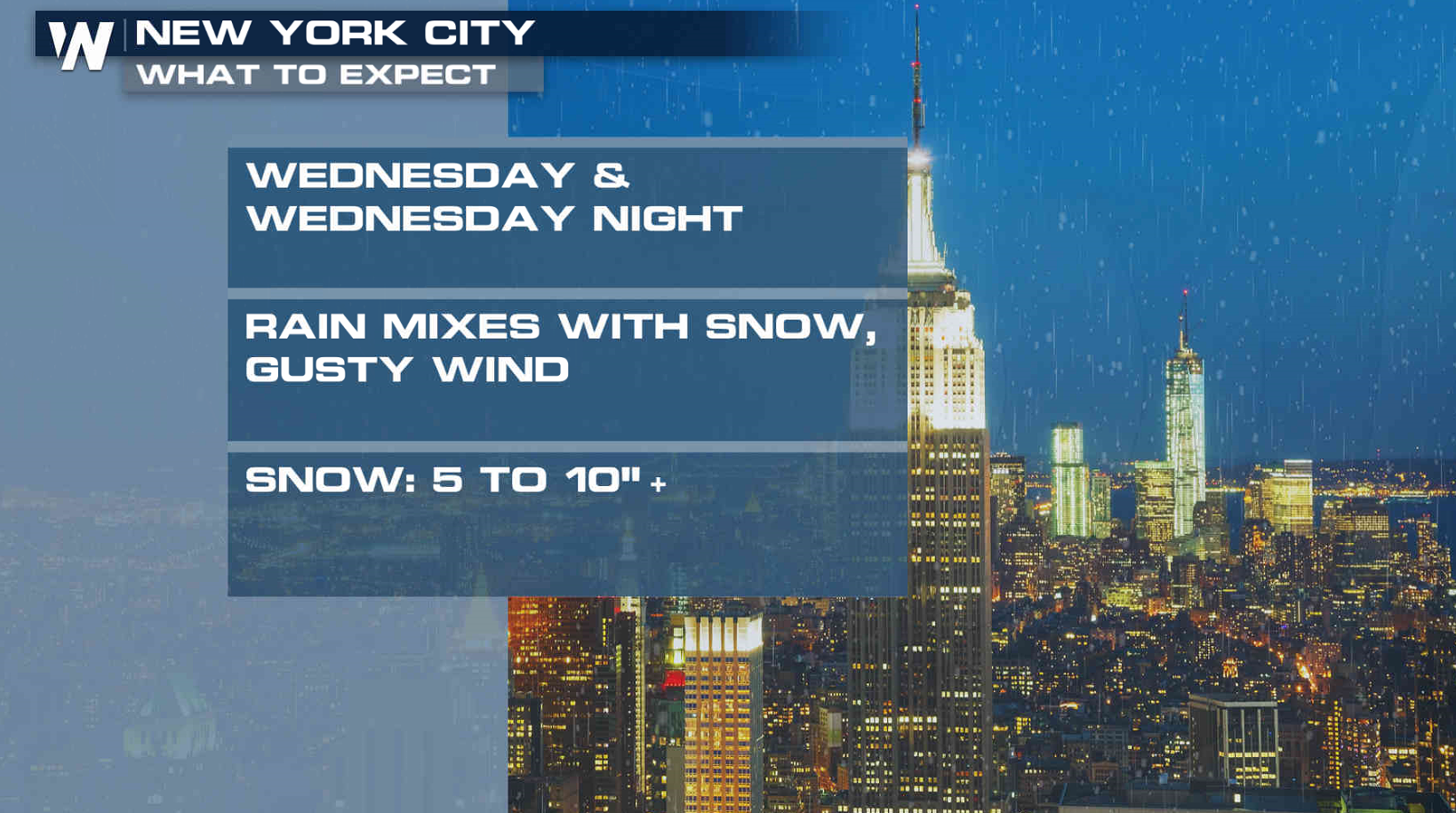 Winter Storm Warnings and Watches cover more than a dozen states in the region. Some areas may see one to two feet of snow.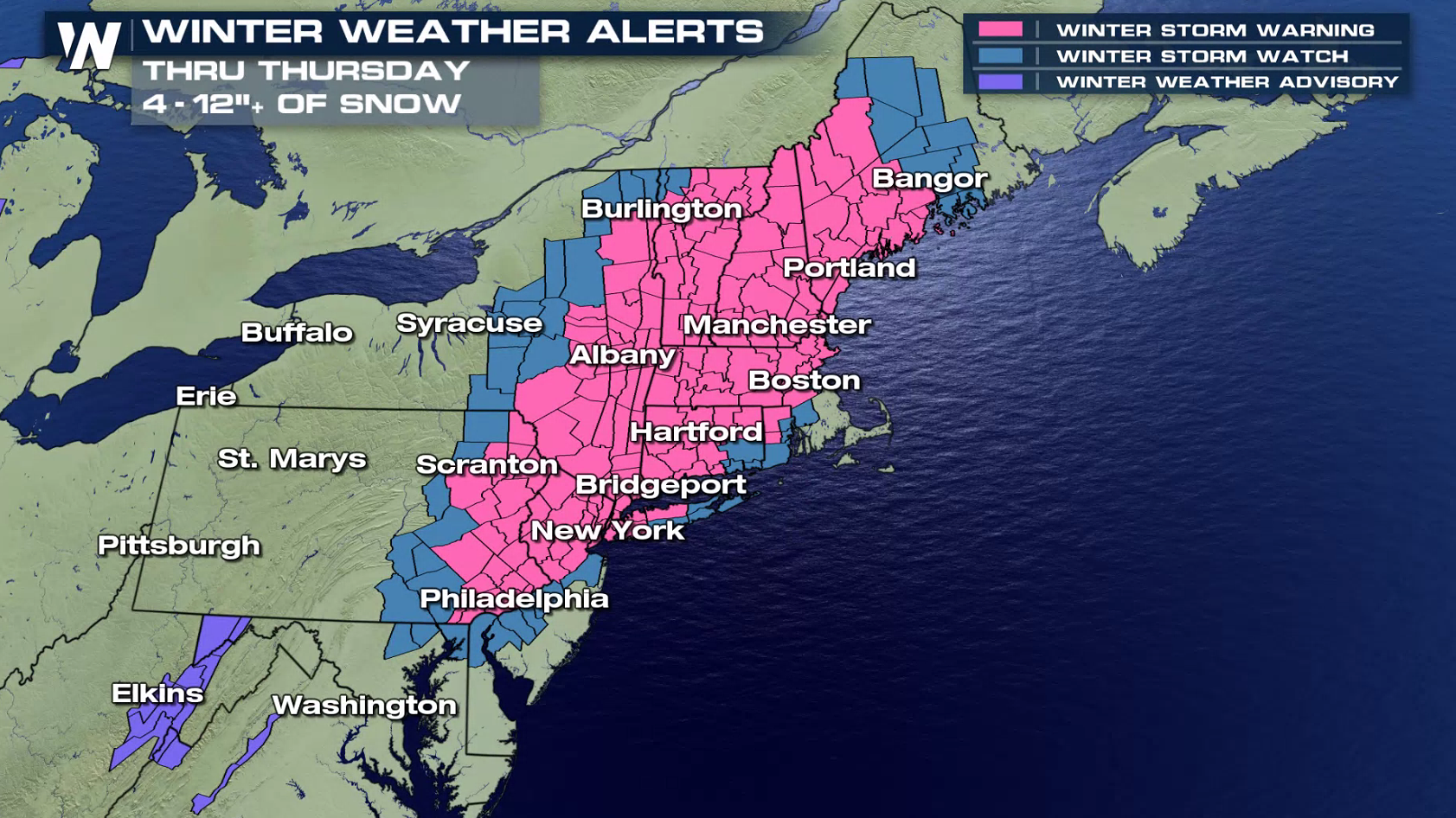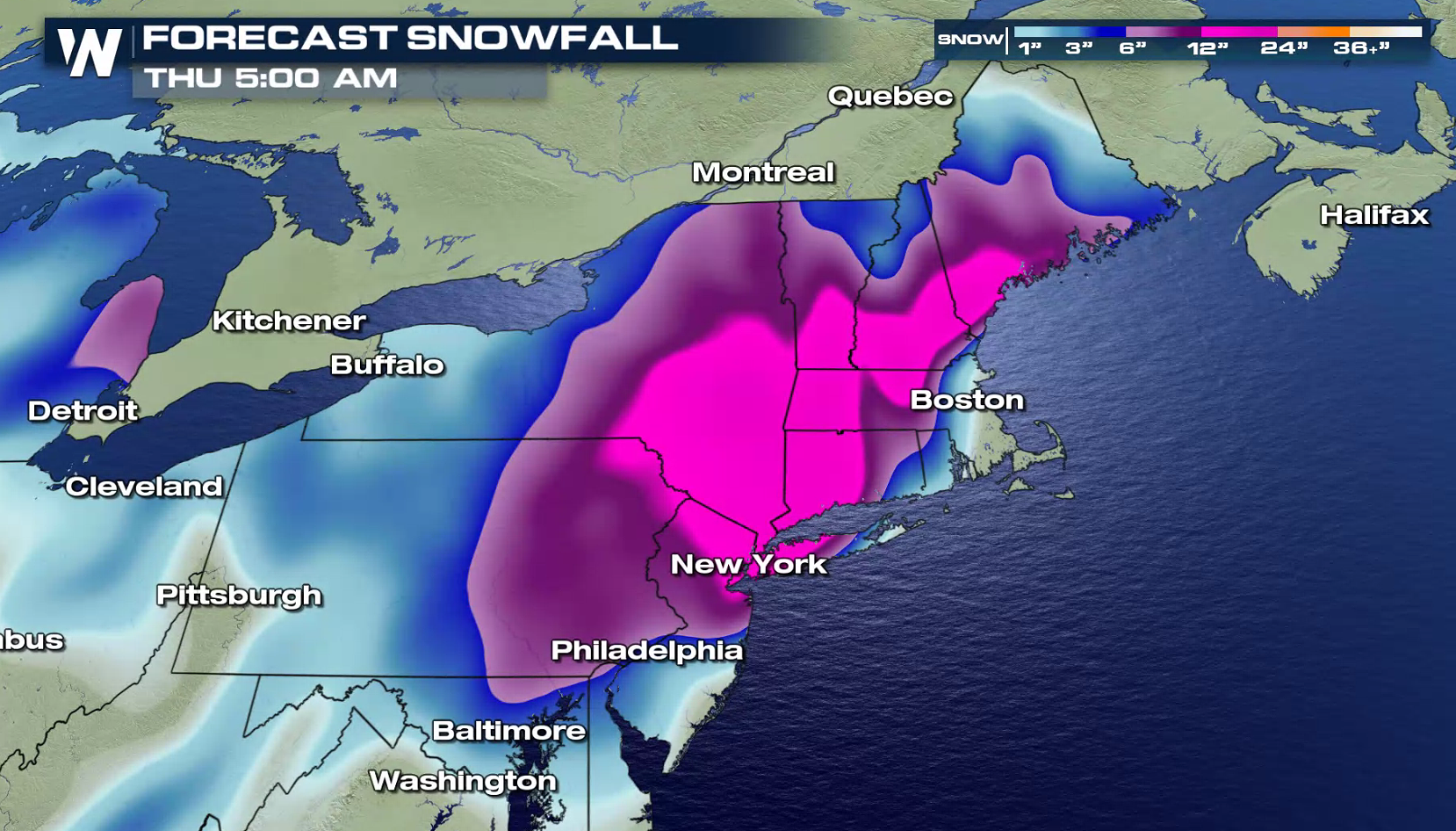 This is the second Nor'easter to affect the area in a week. As a low weakens in the Great Lakes, the coastal low will form and intensify. The wind will increase with bands of heavy snow developing. The storm will rapidly increase, but may not reach bomb status.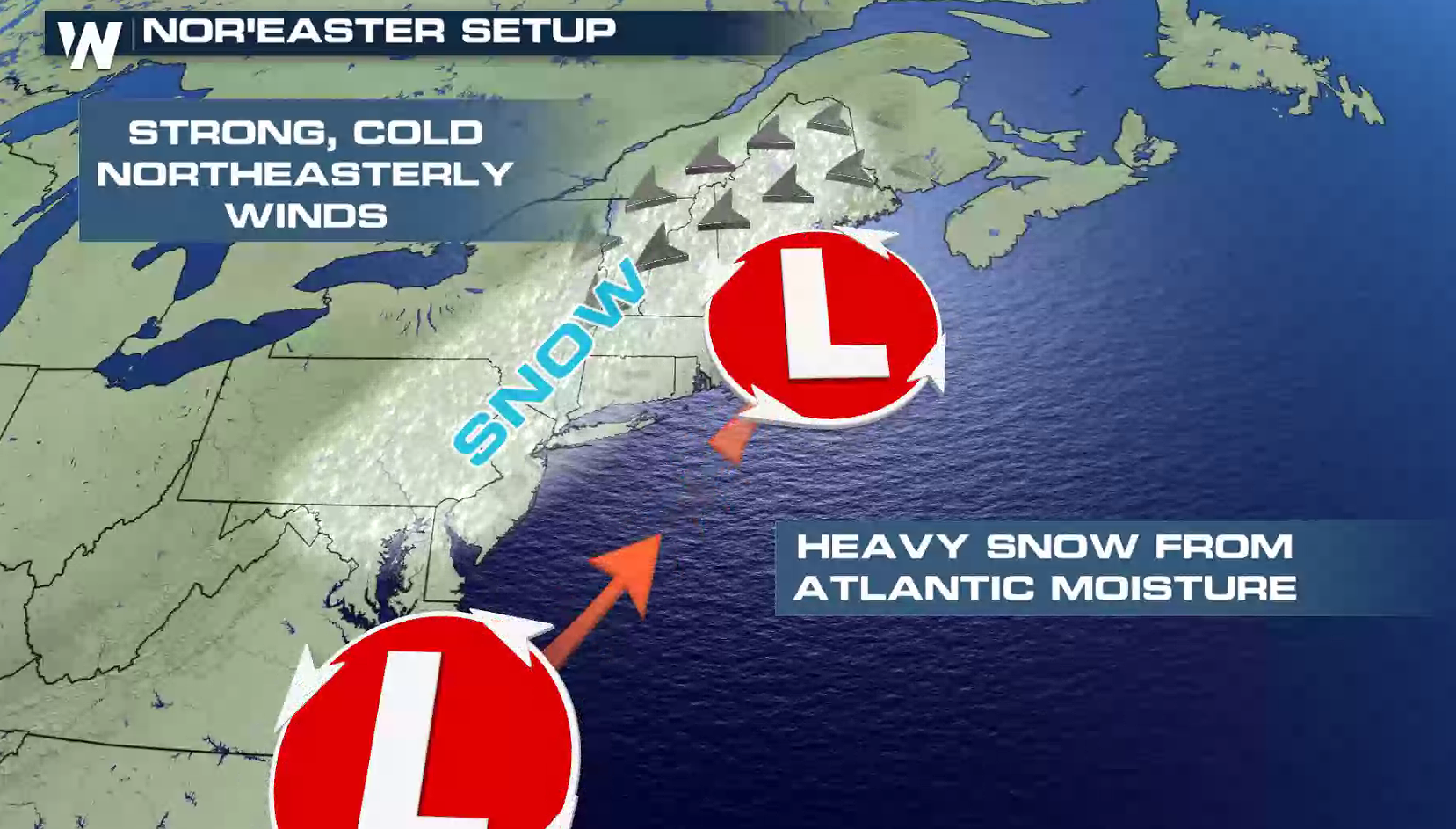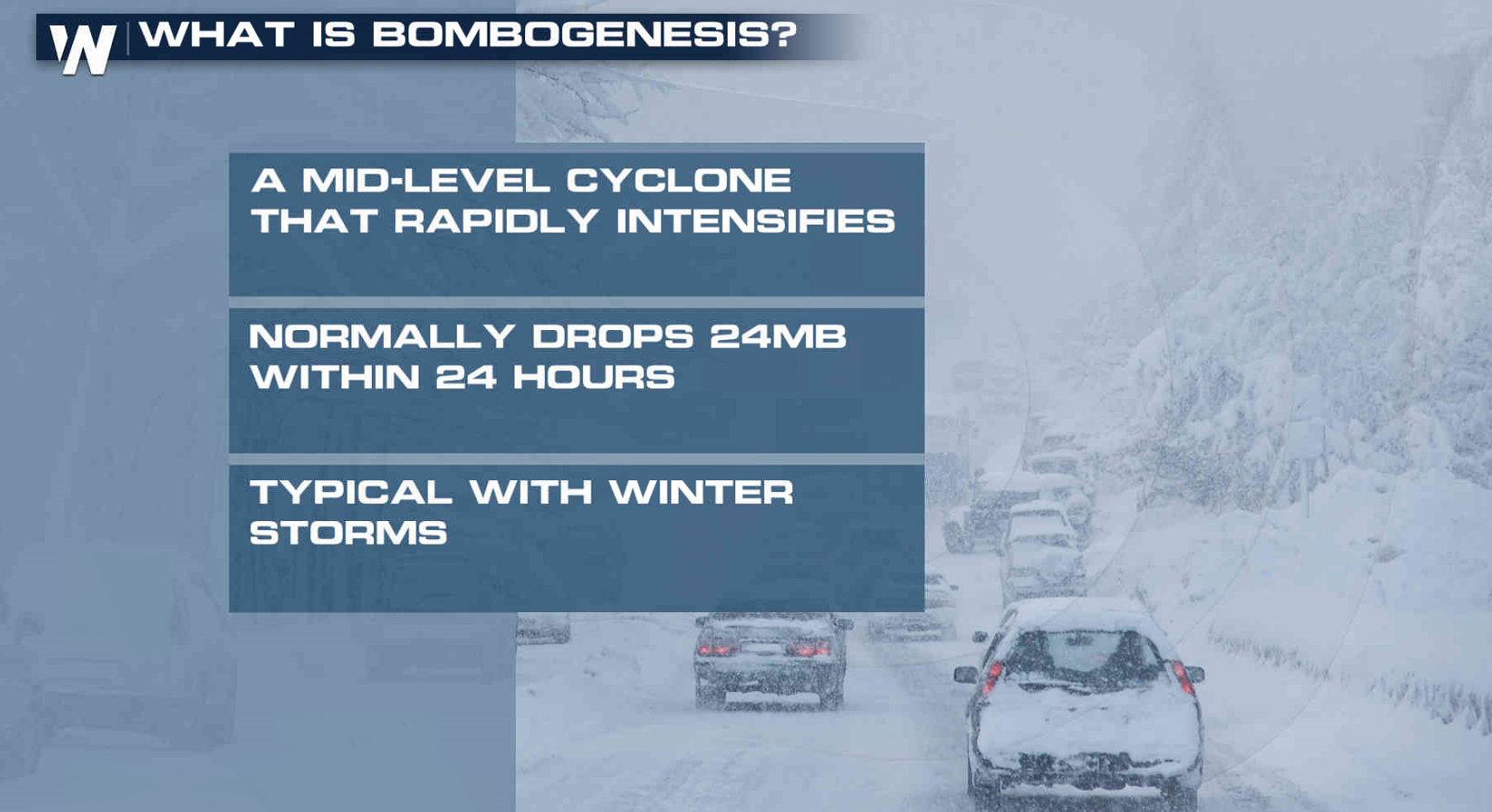 The first wave of precipitation will push through the Great Lakes towards Jersey Shore tonight into Wednesday morning as the lead low weakens and the coastal low develops.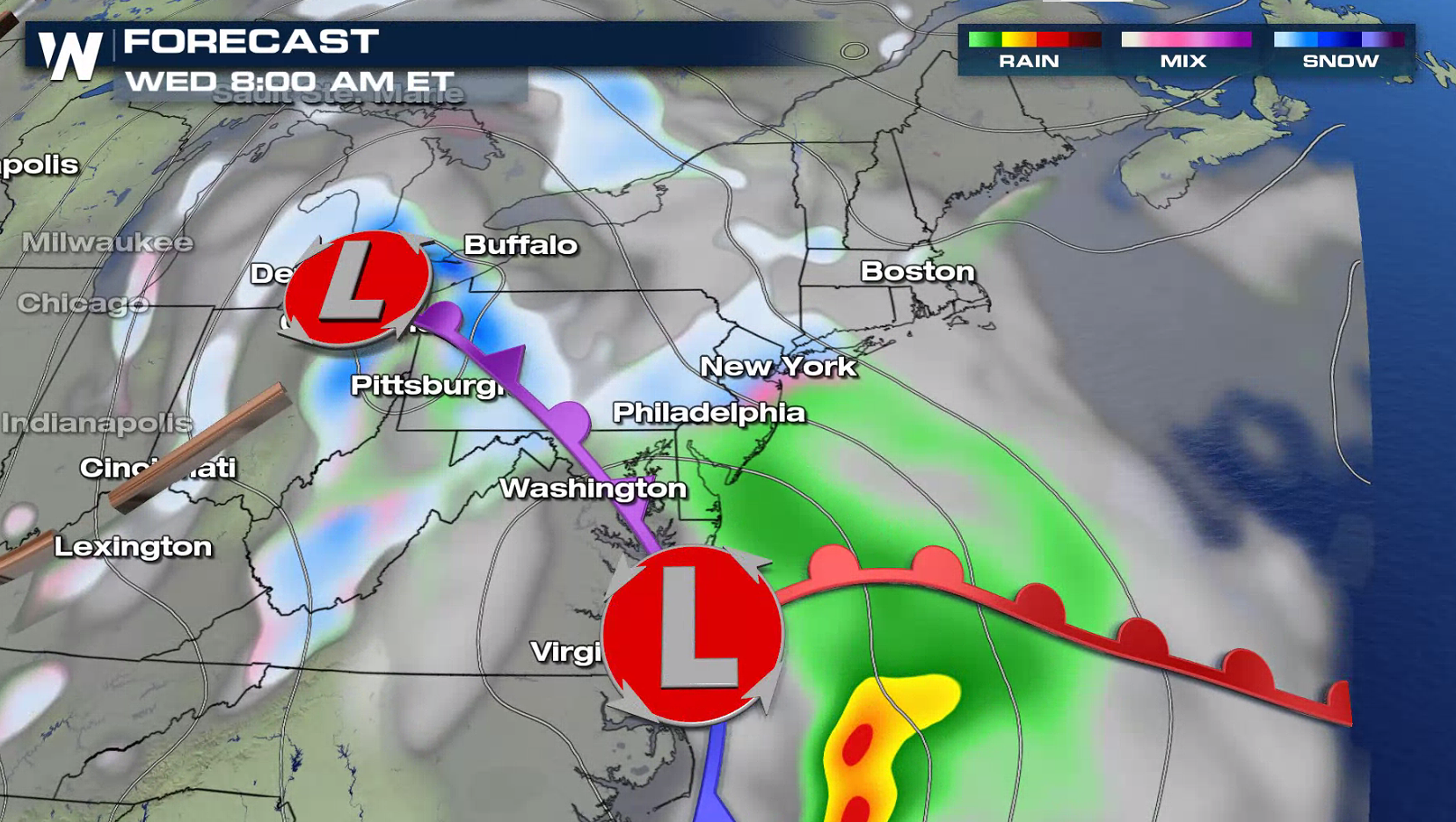 The Nor'easter will spread snow throughout the region Wednesday afternoon into Thursday. A wind swept snow will pound into New England Thursday.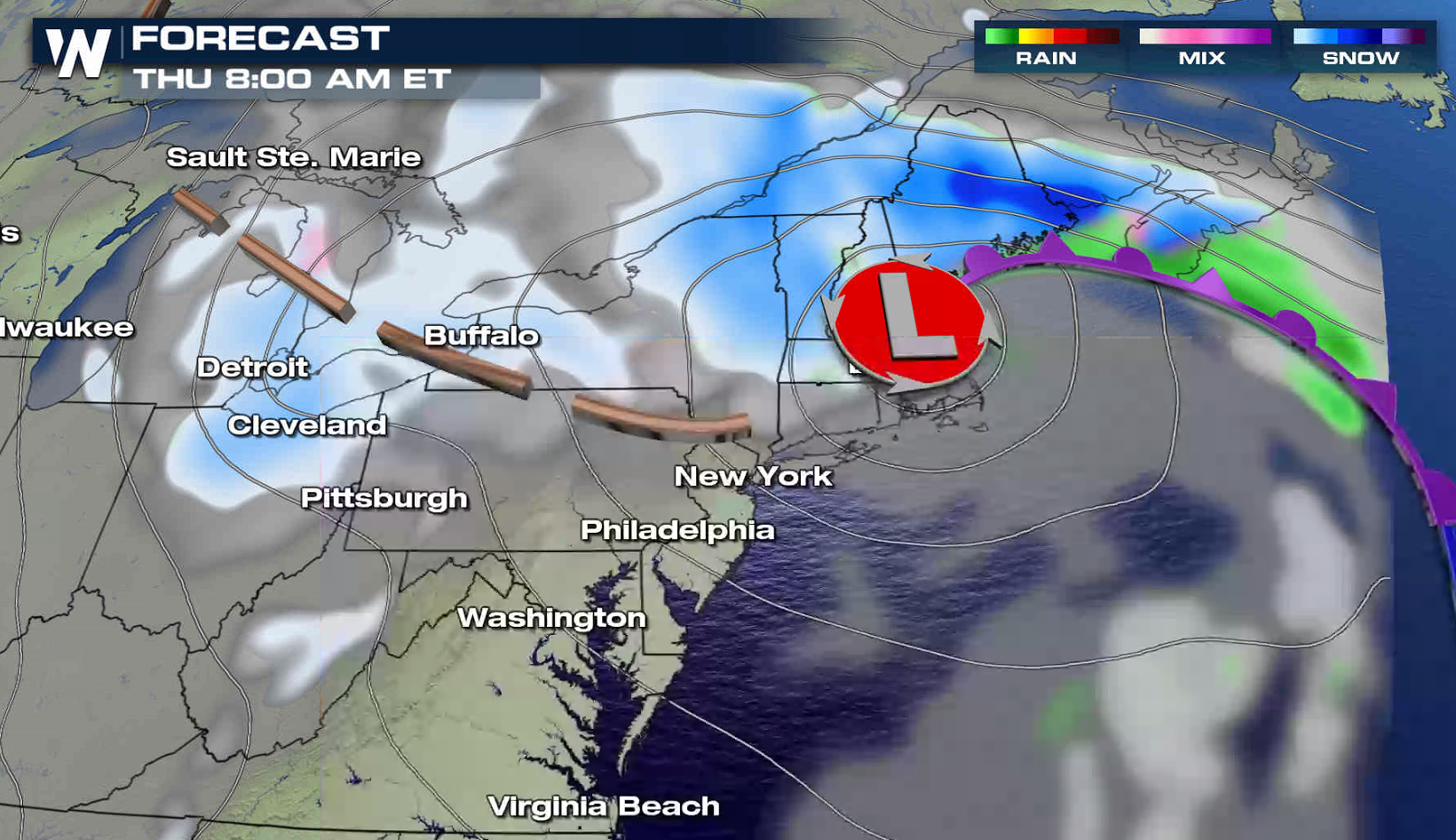 The low is expected to curve from Delaware Bay Wednesday to Downeast Maine Thursday. Sustained winds above 20 mph with gusts to 40 mph are likely. Stay tuned to WeatherNation on-air and online for the latest forecast updates.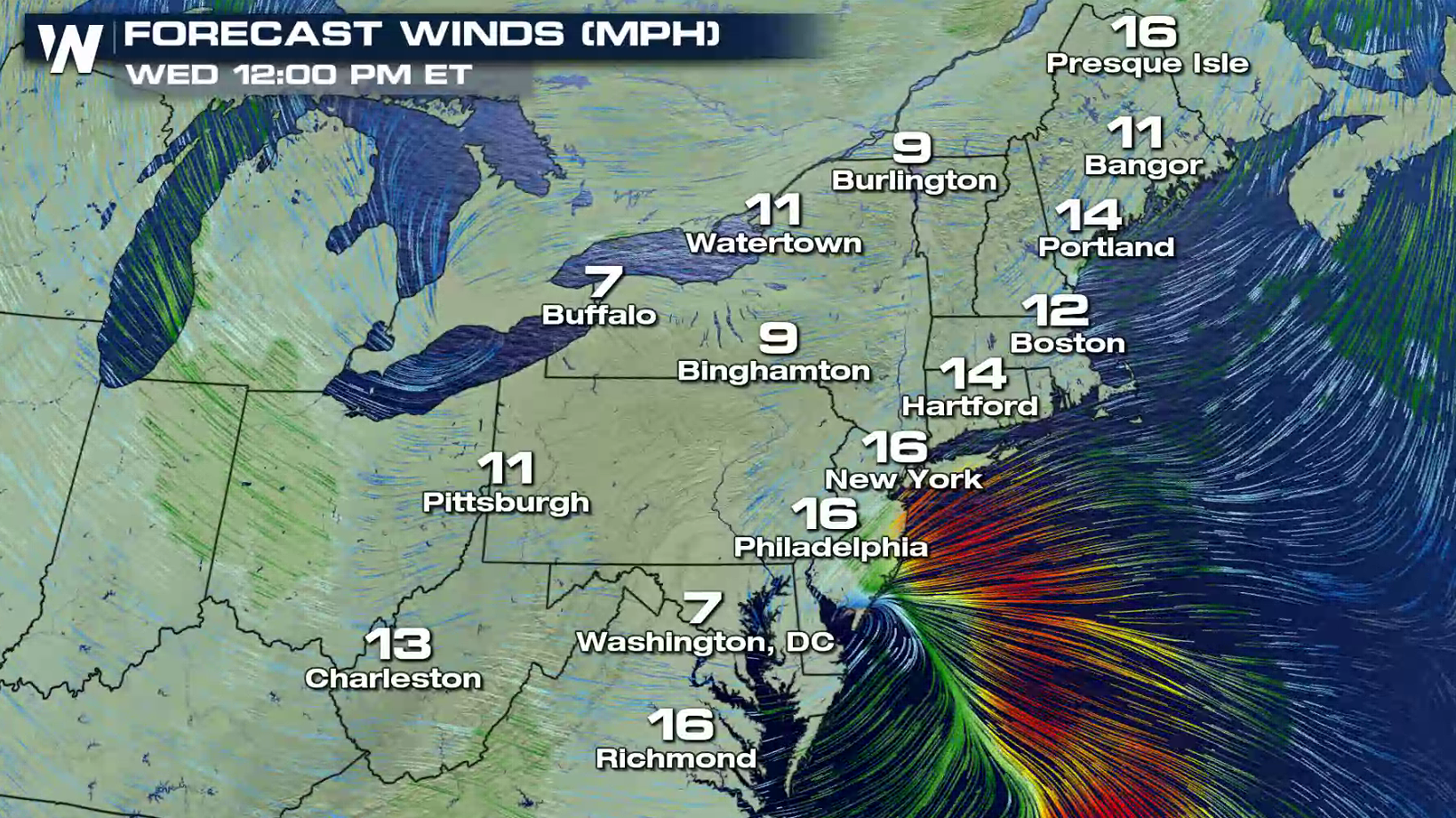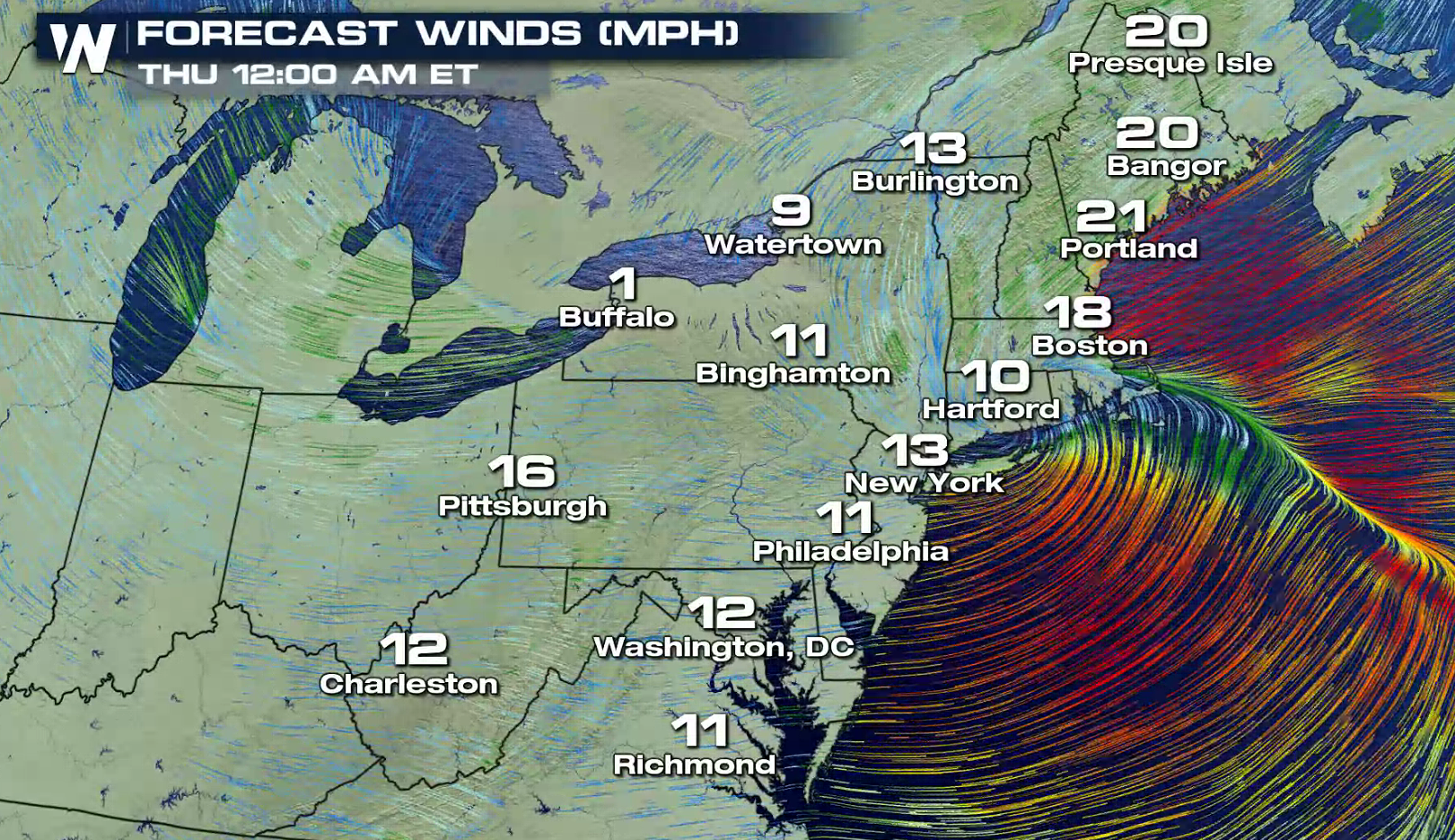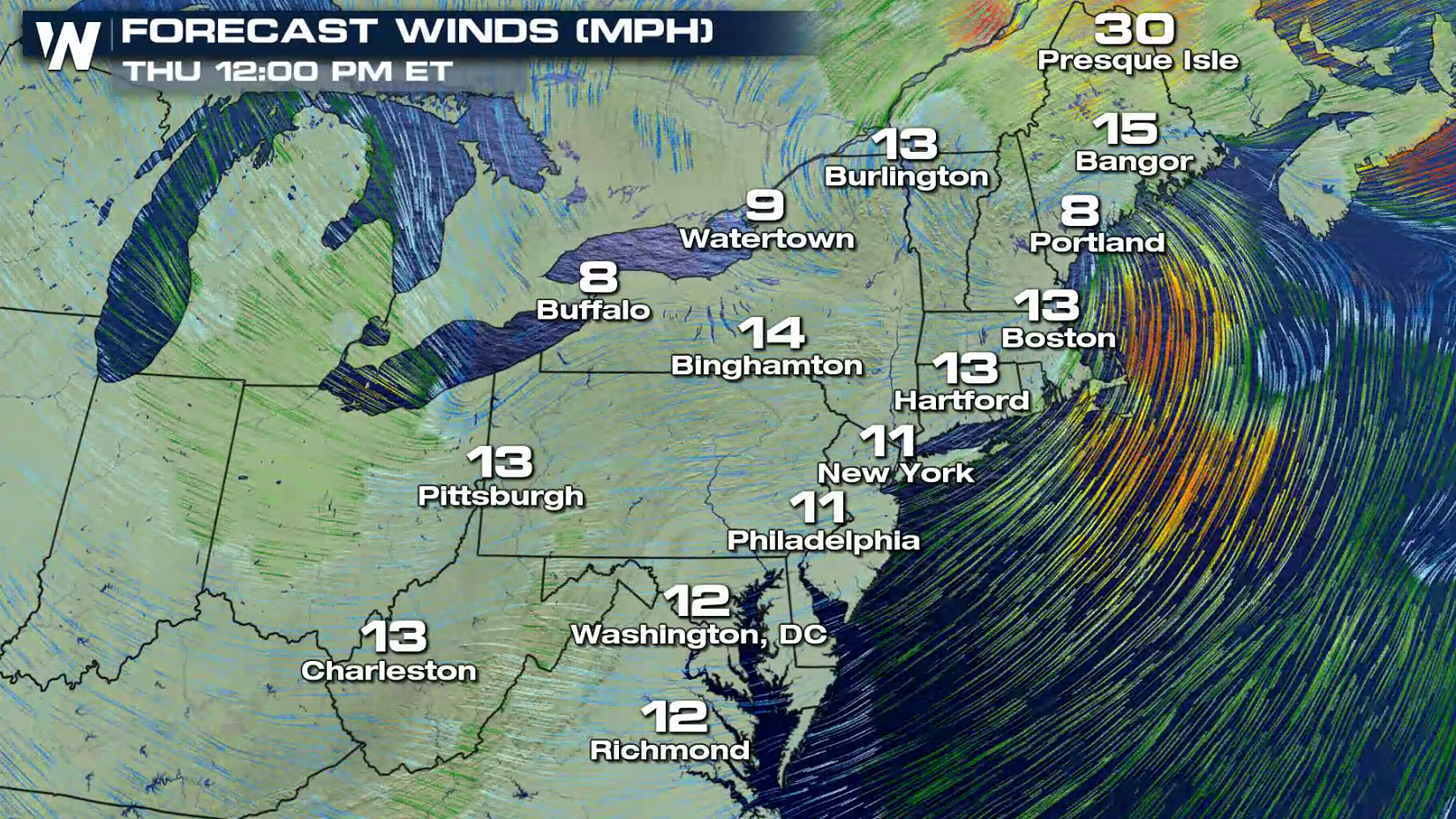 For WeatherNation: Meteorologist Mace Michaels