It's a new week and once again there is the potential for another Nor'easter for the Eastern Seaboard. This would be the forth storm this month. Winter Storm Warnings have already been issued from Boston to the Great Smoky Mountains. More than a foot may accumulate in some areas.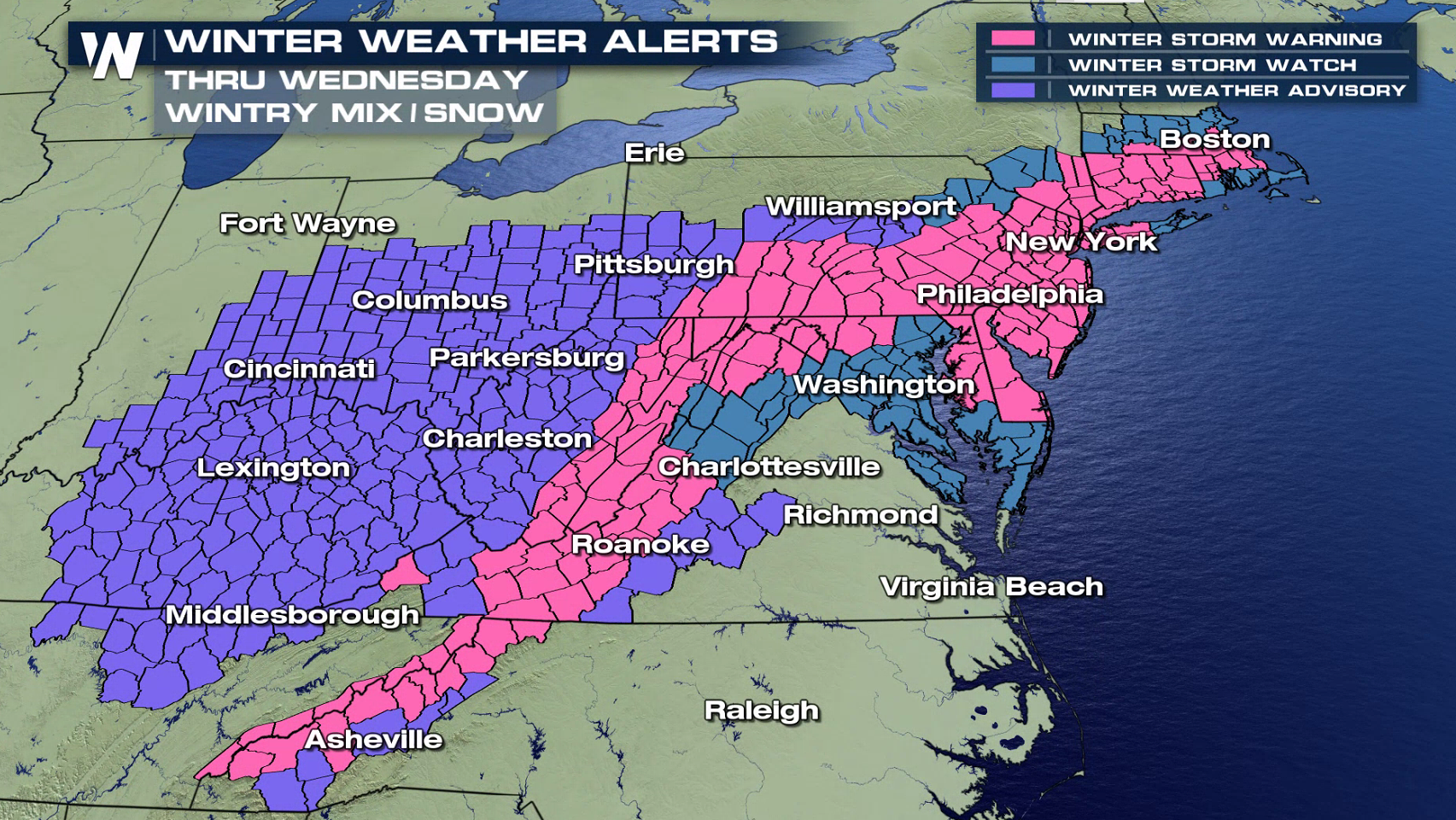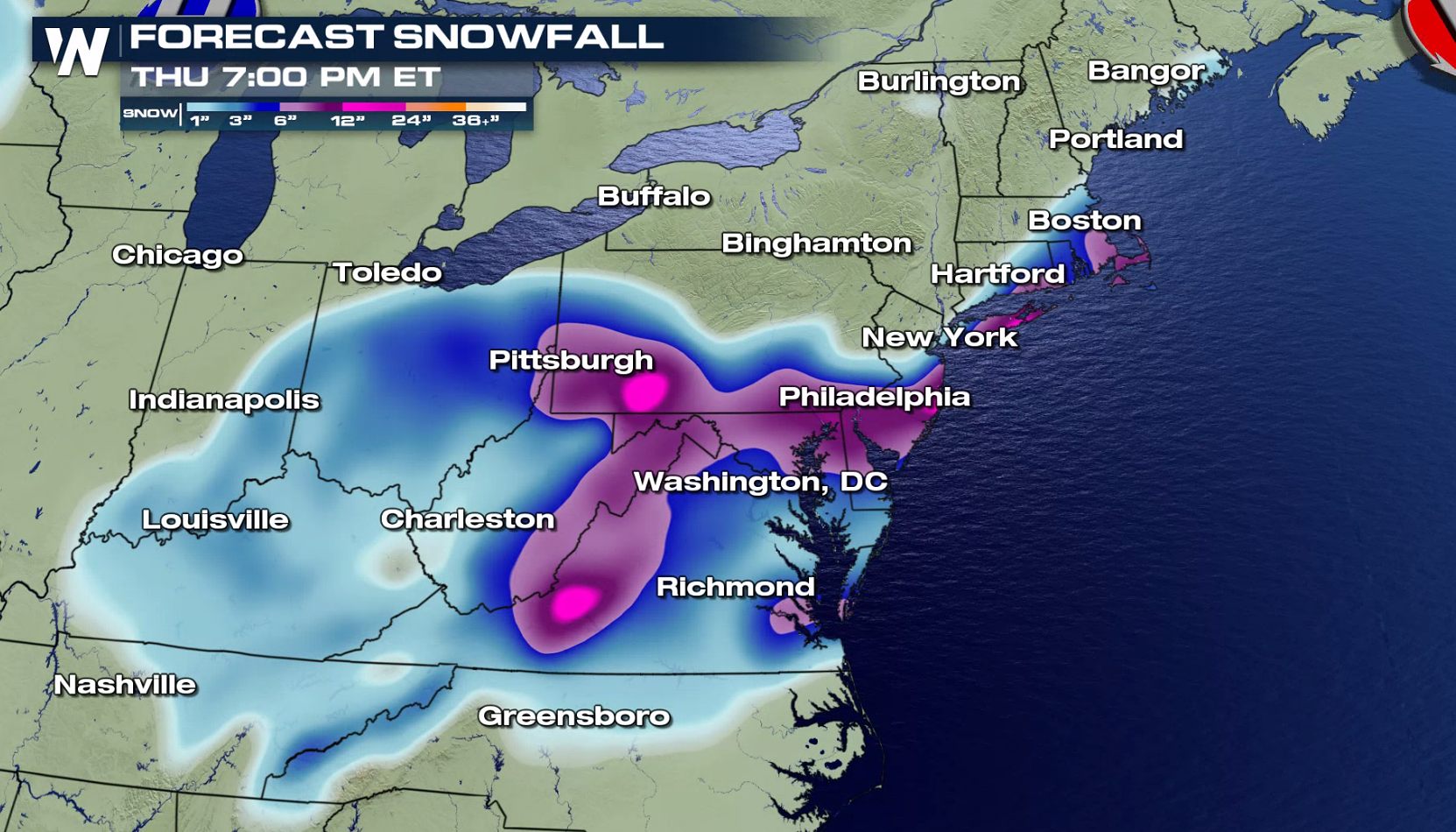 Coastal flooding is also a concern with an onshore flow circulating around the low pressure center. Coastal flood alerts extend from Cape Cod to Delaware Bay. Water levels may surge several feet above normal, with waves of 10 to 20 feet.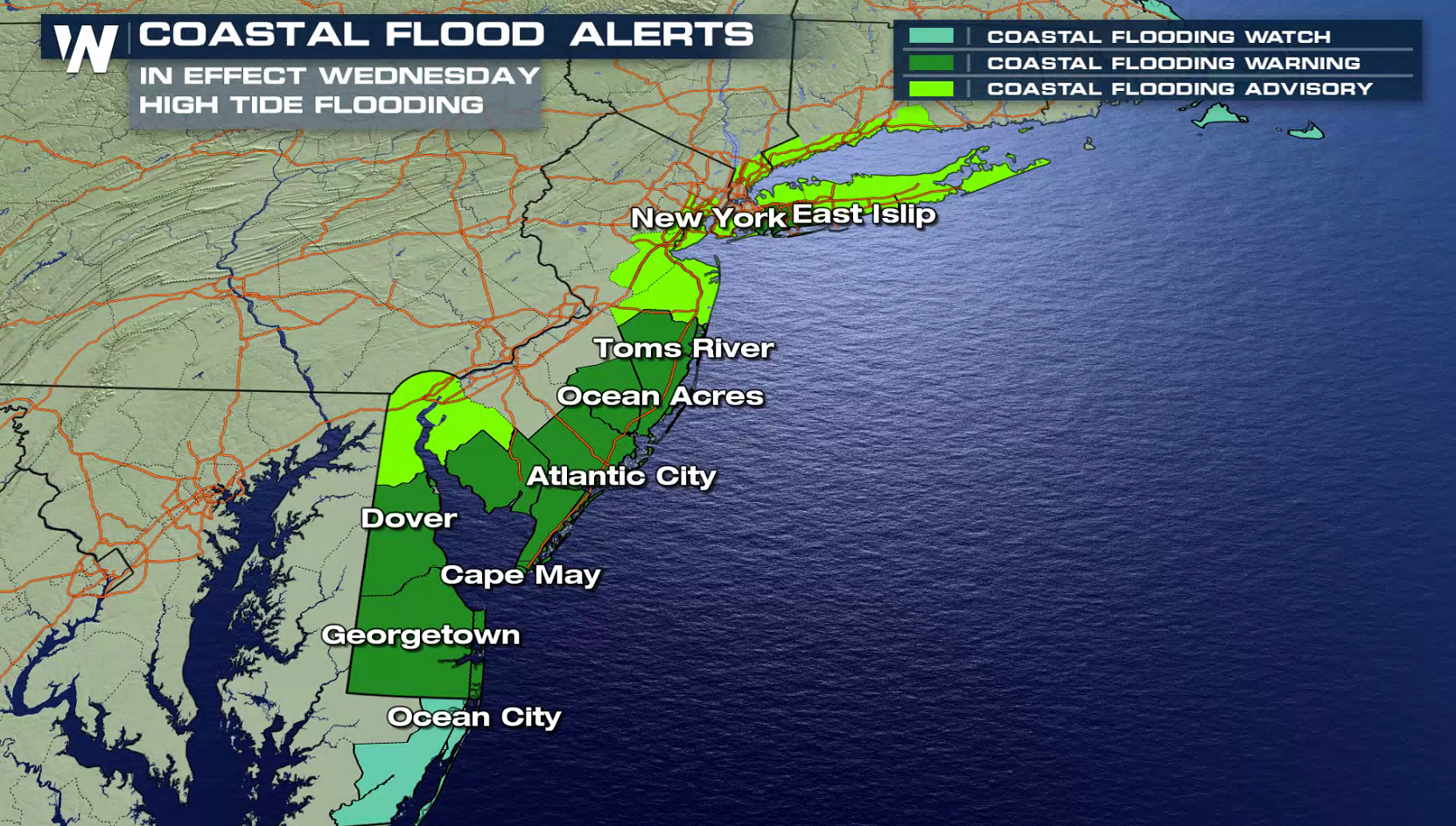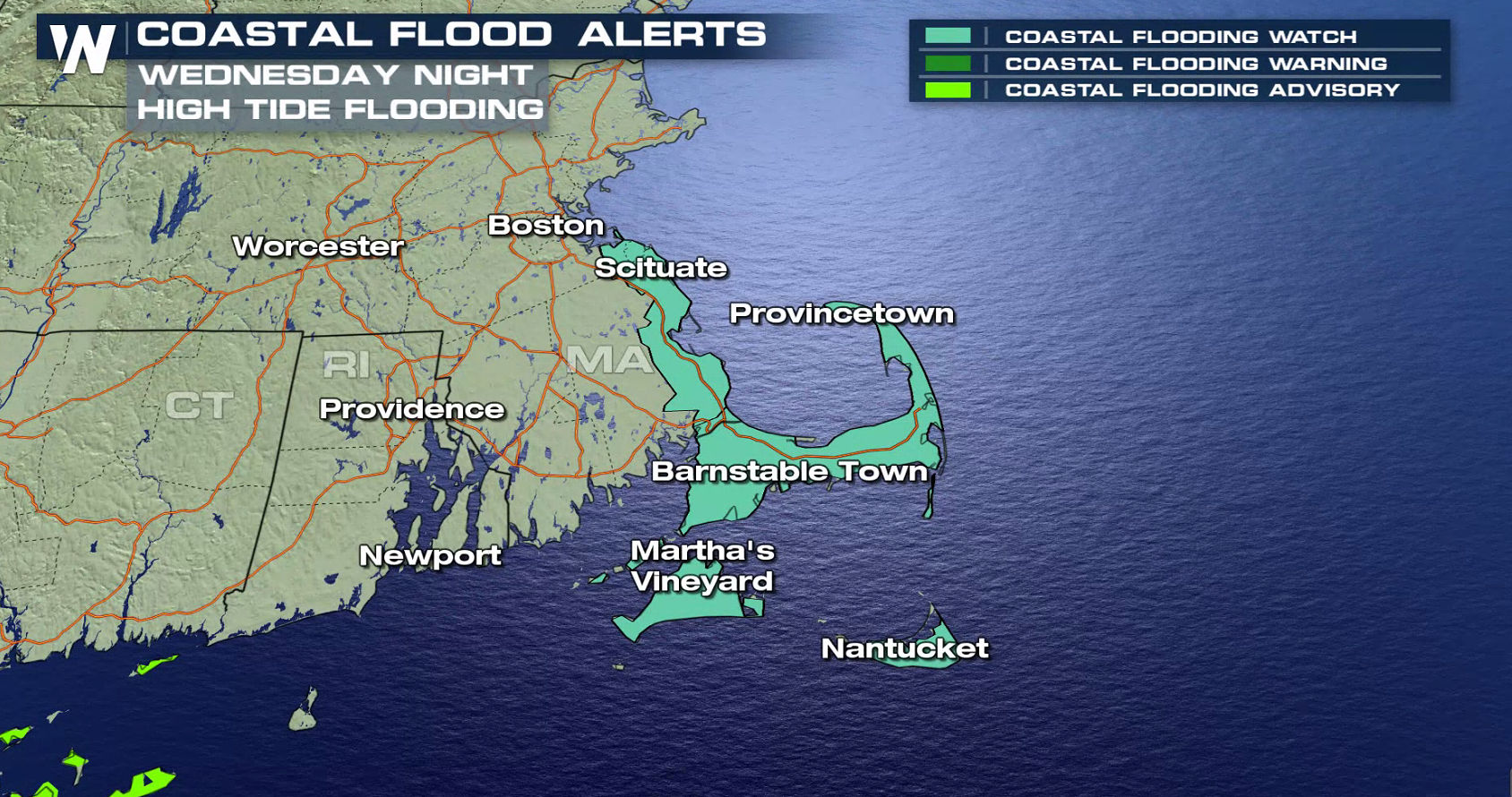 As the Jet Stream digs once again across the east, the coastal low will form in the Atlantic Ocean. With an area of high pressure to the north, cold air will push southward into the moist flow around the low, producing heavy snow.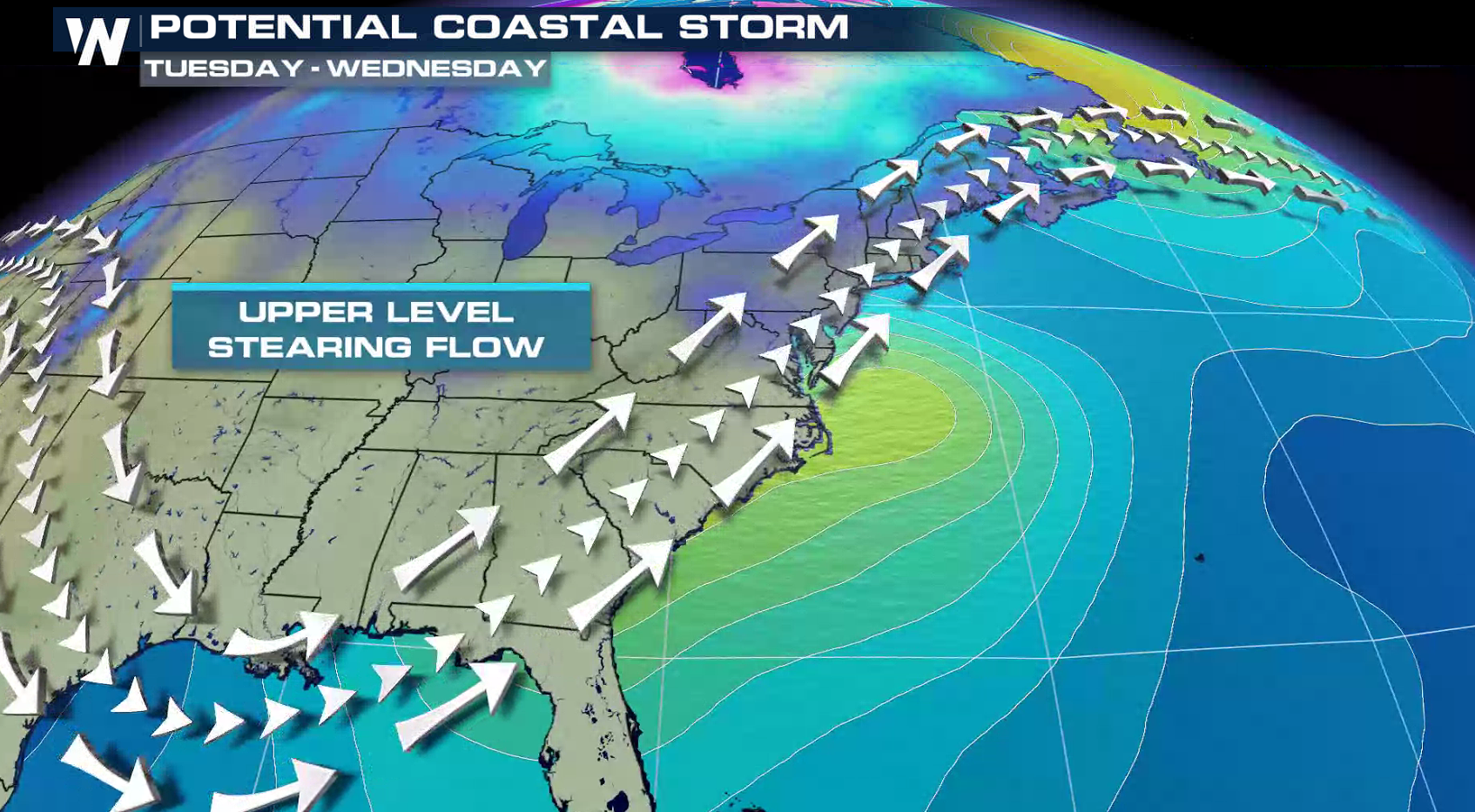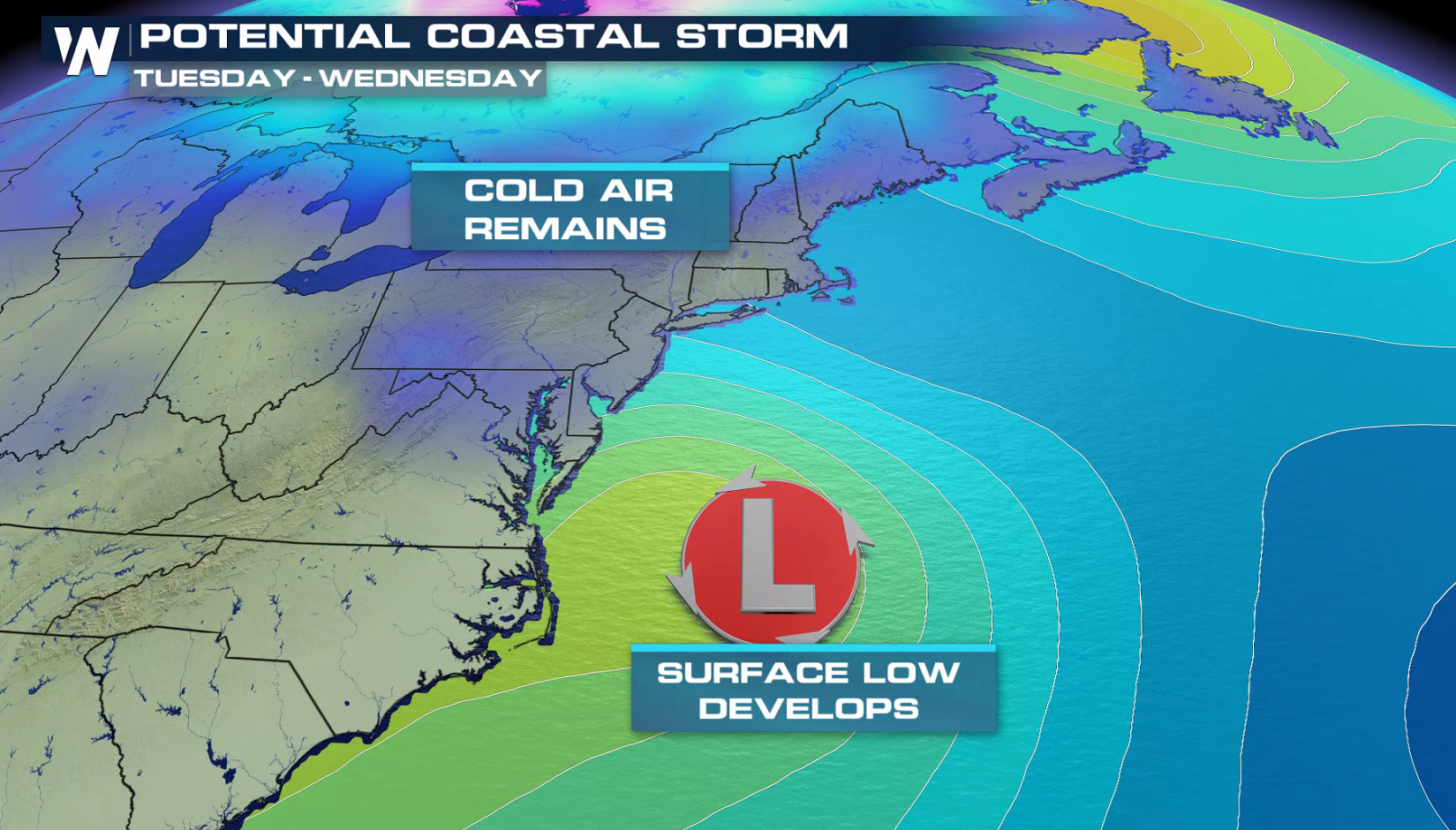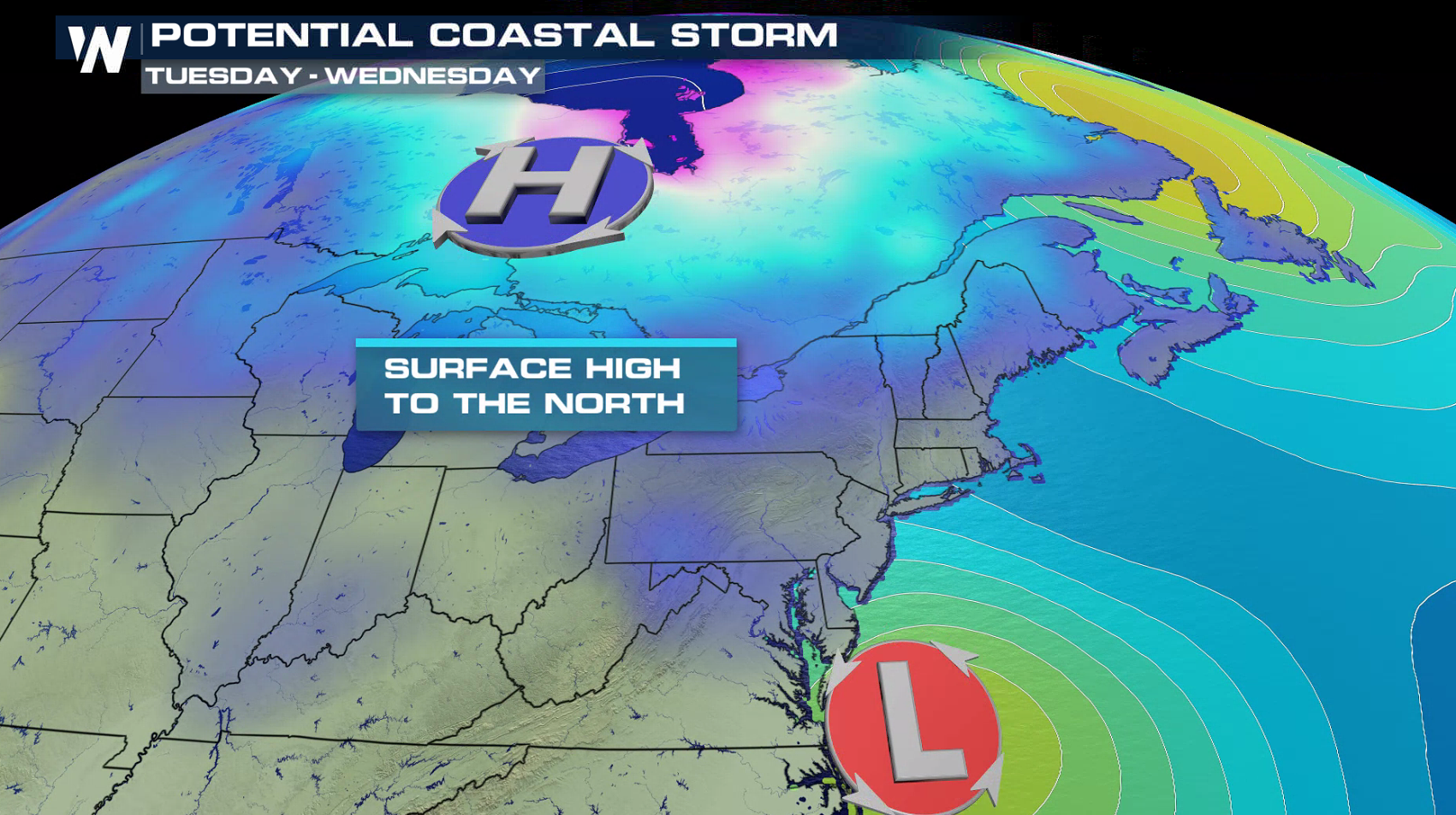 The first wave of snow has already been falling near the Mason-Dixon line to the Jersey Shore. Into Wednesday morning, the low pressure center will strengthen and snow will become more widespread from the Ohio Valley to the Mid Atlantic.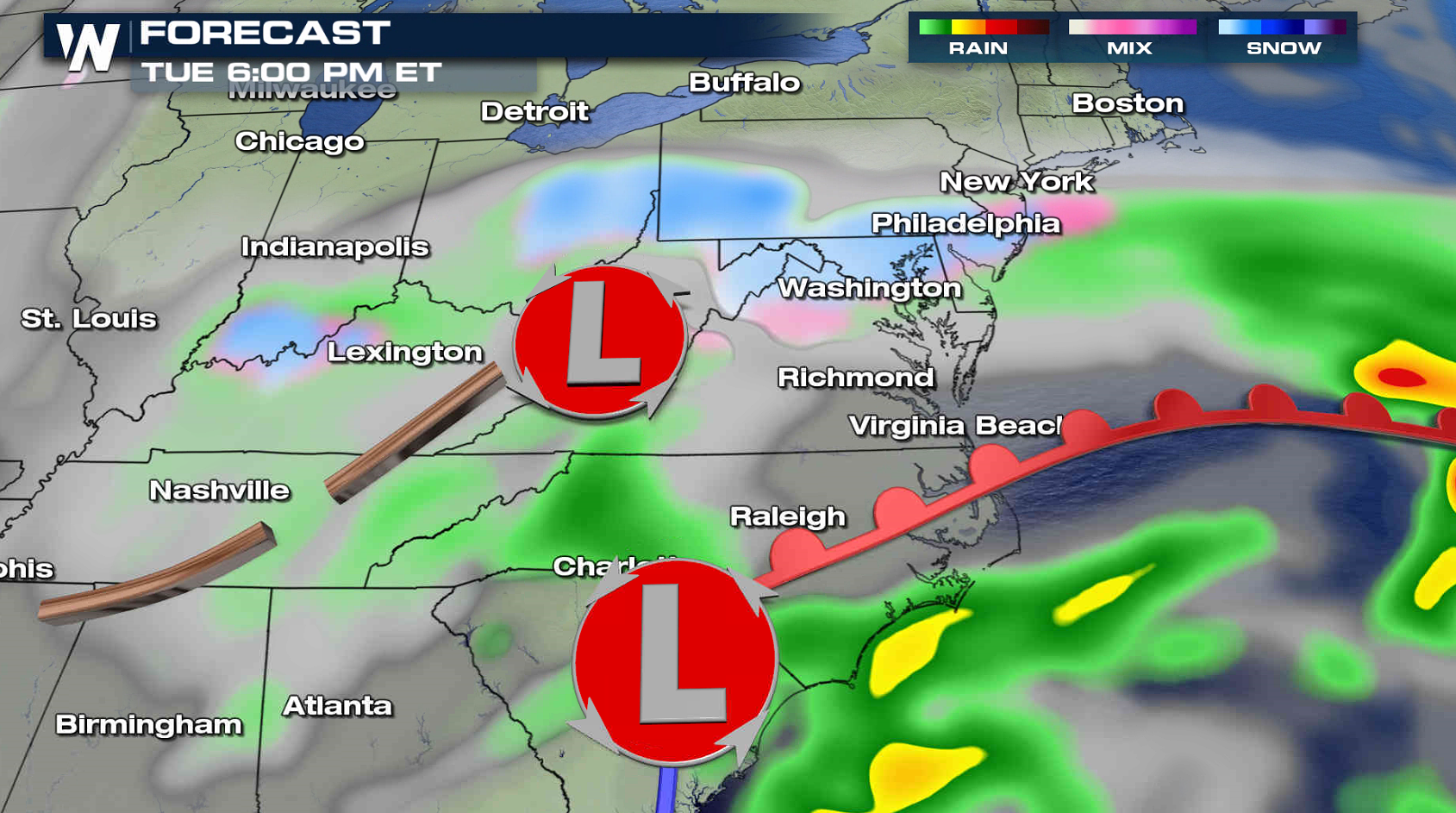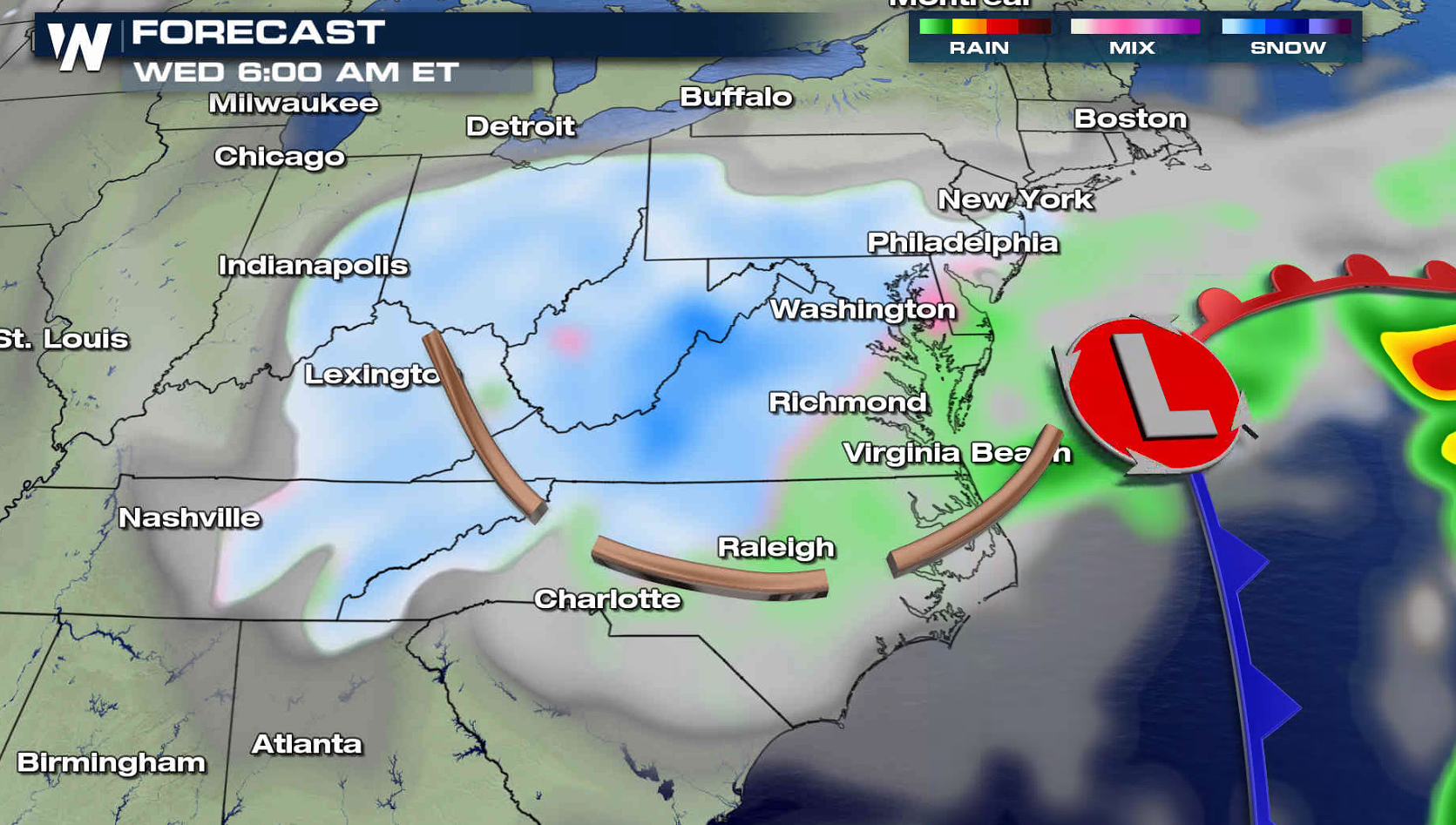 The storm will continue to strengthen Wednesday night into Thursday as it pulls east of Chesapeake Bay and into the Atlantic Ocean. Heavy snow will push from Washington D.C. to Cape Cod. The low will quickly move out to sea and snowfall will end rapidly Thursday. Stay tuned to WeatherNation on-air and online for live reports and forecast updates.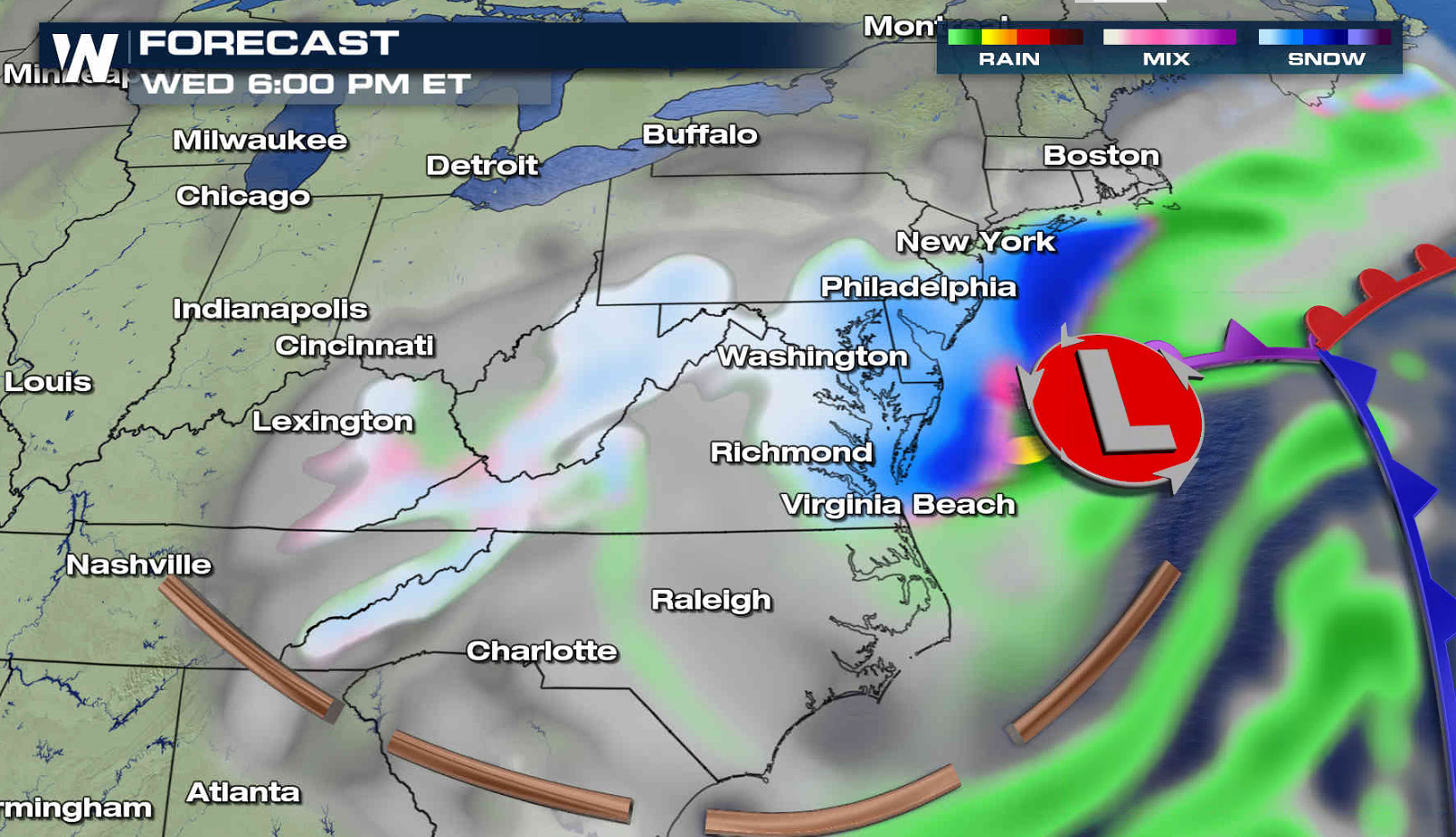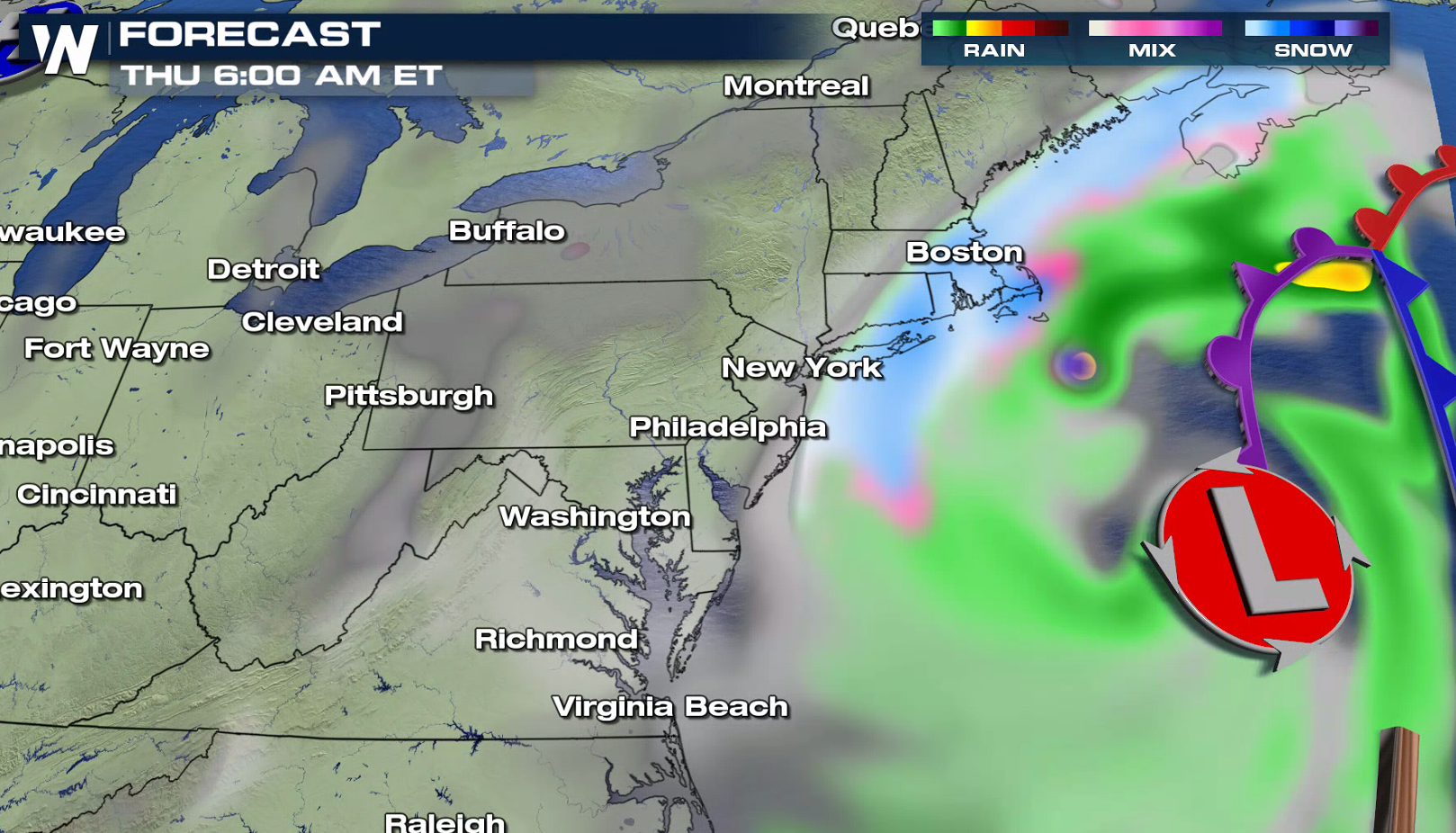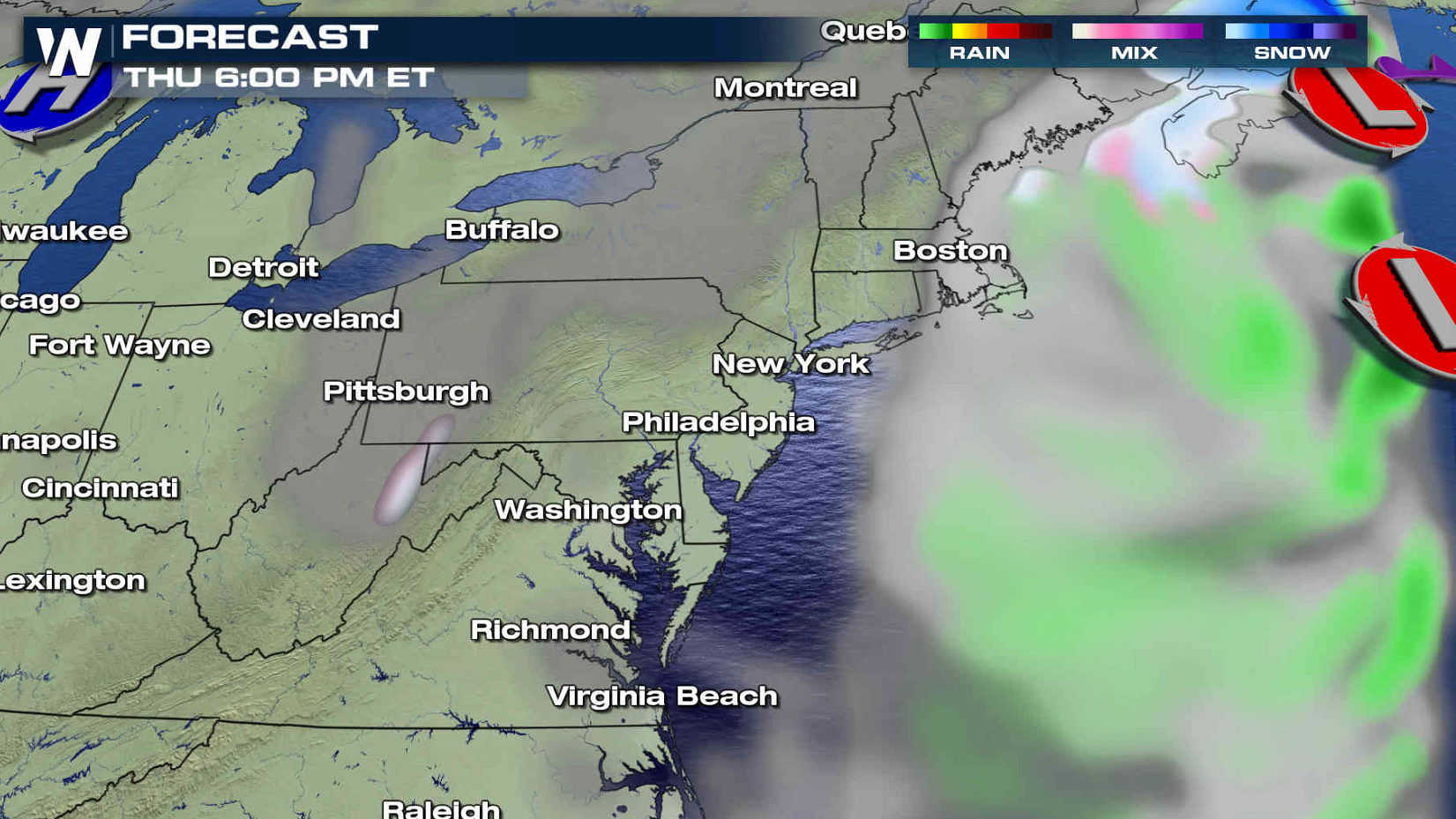 For WeatherNation: Meteorologist Mace Michaels