After an intense squall line formed across the Northern Plains and Upper Midwest on Friday, lingering energy and a frontal system will spur another round of potentially strong to severe thunderstorms on Saturday. The greater potential for strong storms is expected across the Upper Midwest from Eastern South Dakota through Northern Michigan, while isolated severe storms are possible across the Central Plains and in North Dakota.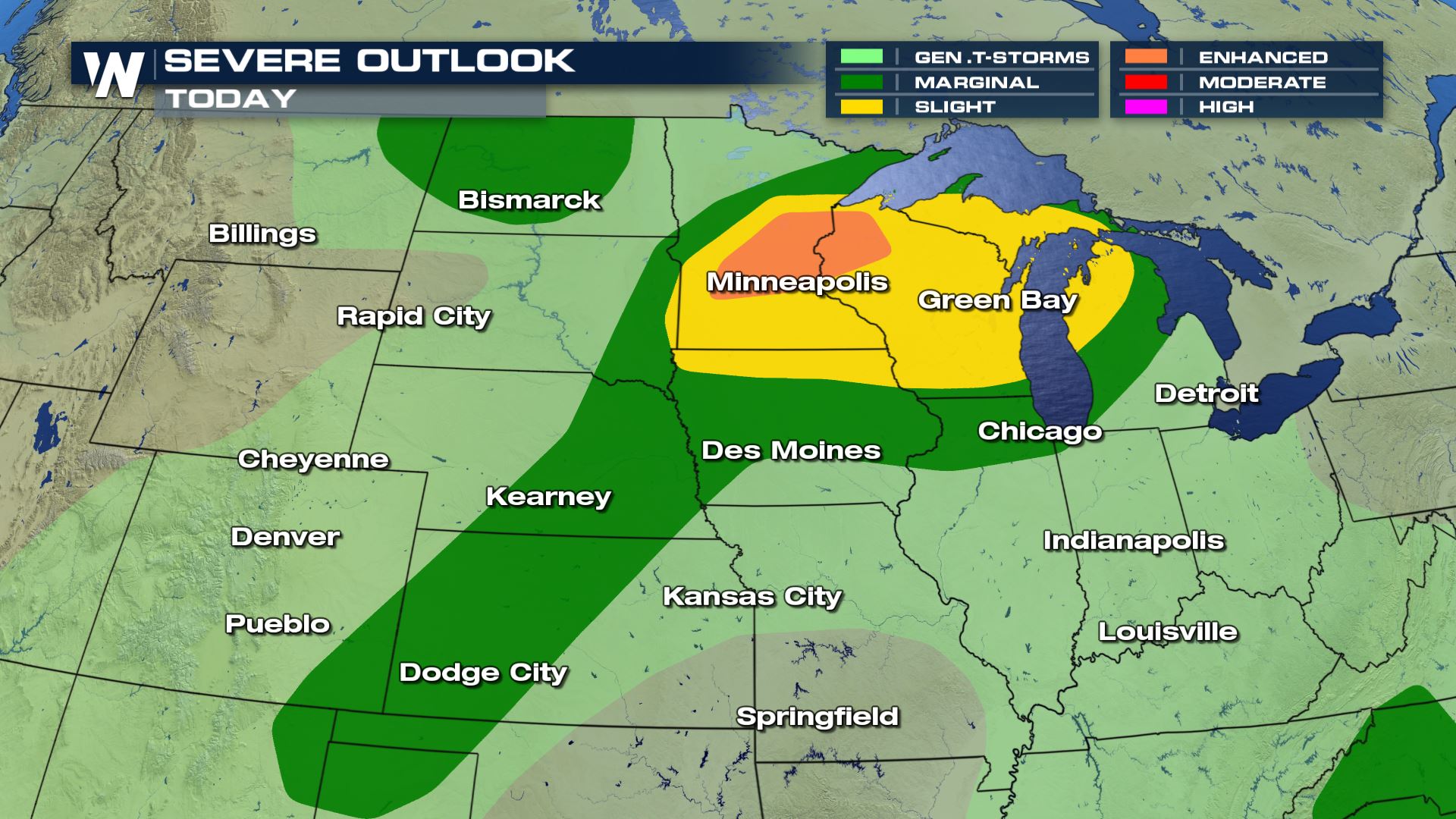 Hazards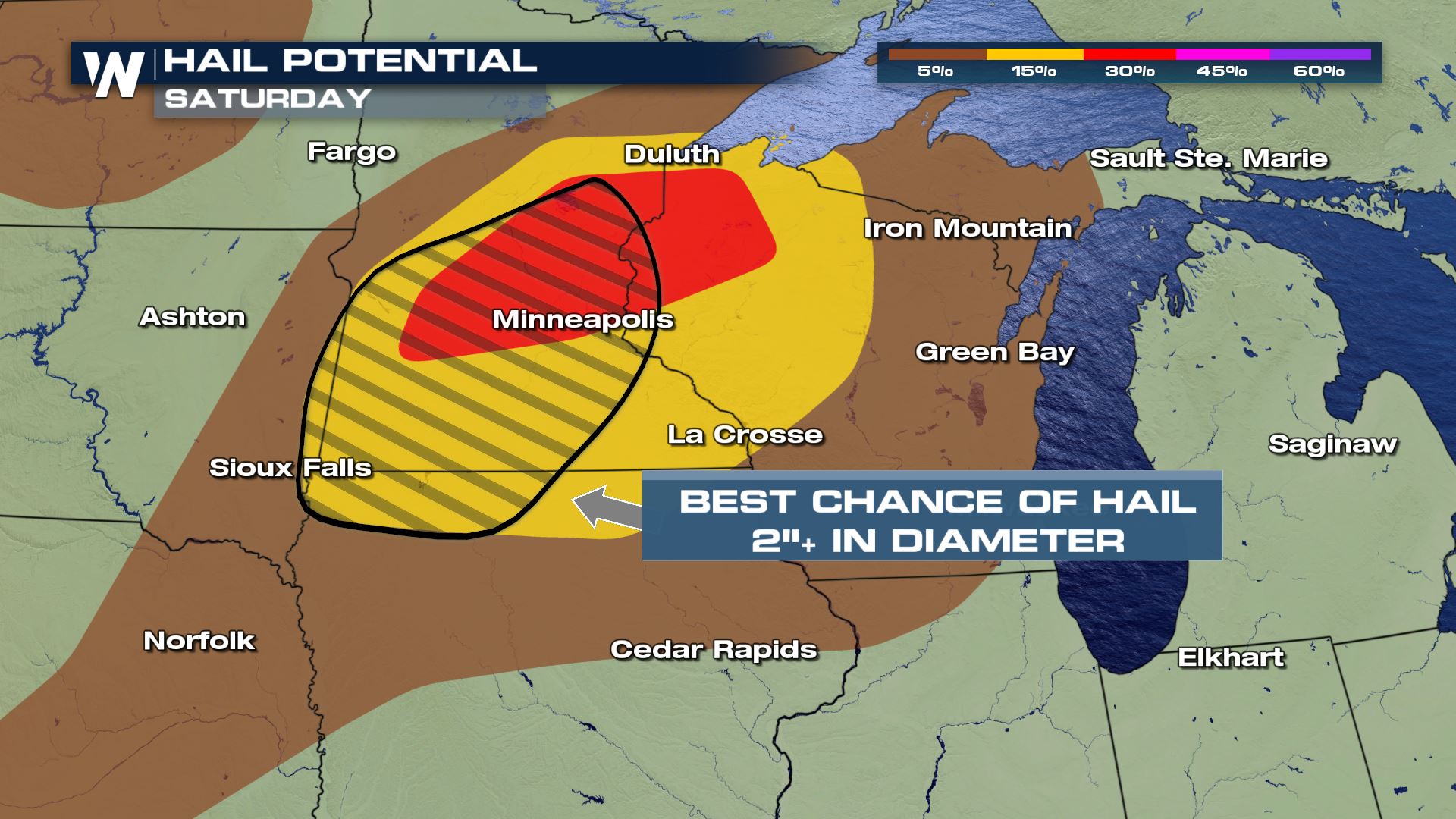 Large hail and damaging winds are the most likely hazards that could cause property damage on Saturday. The Storm Prediction Center has highlighted two areas that have better potential for significant hail and strong gusts over 70 mph in the two hatched regions. Heavy rain is also likely for many in the path of these storms which could lead to isolated flooding or flash flooding.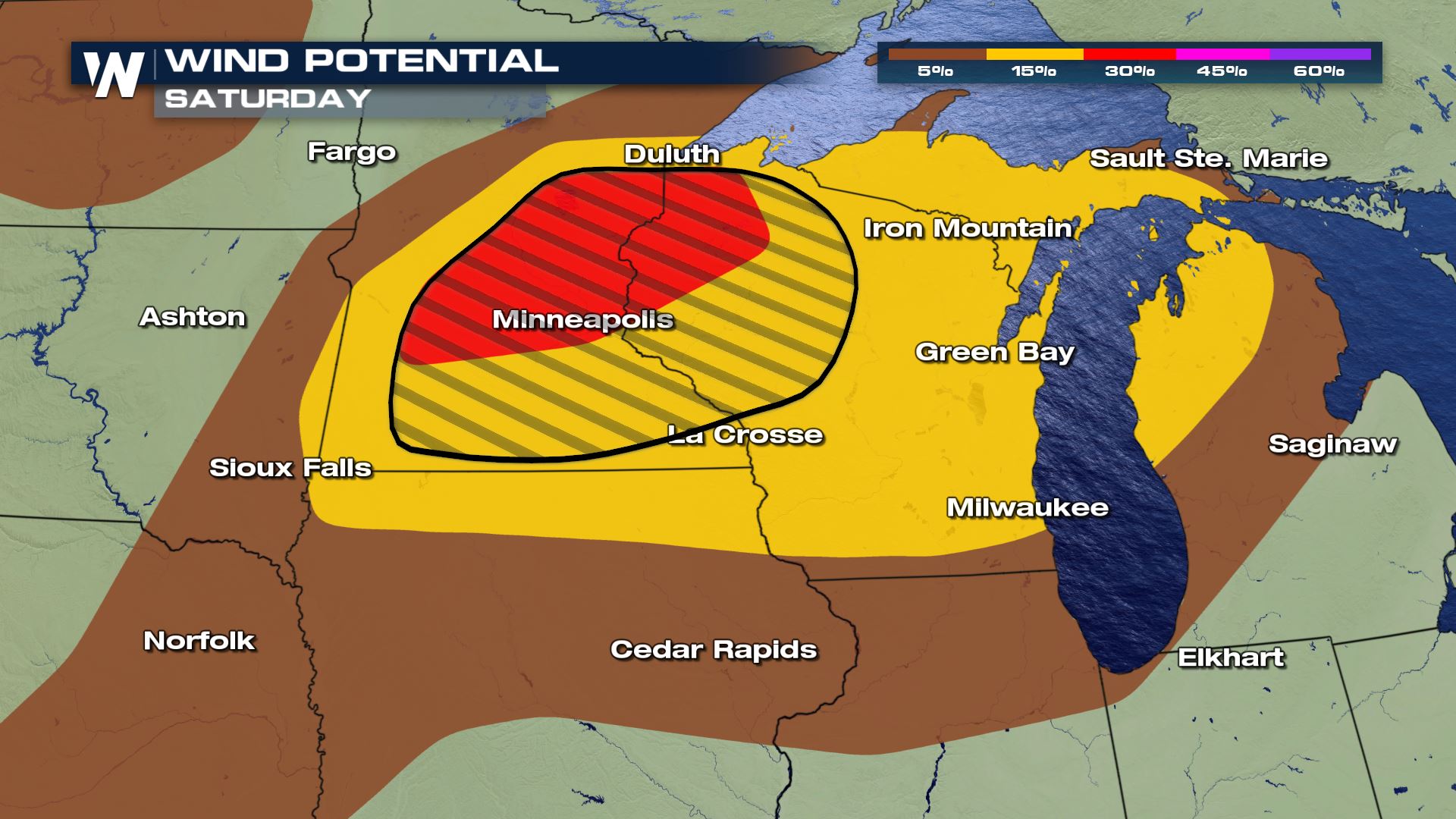 Isolated or a few tornadoes will also be possible with Saturday storms. The risk is slightly higher across Central Minnesota and Northern Wisconsin.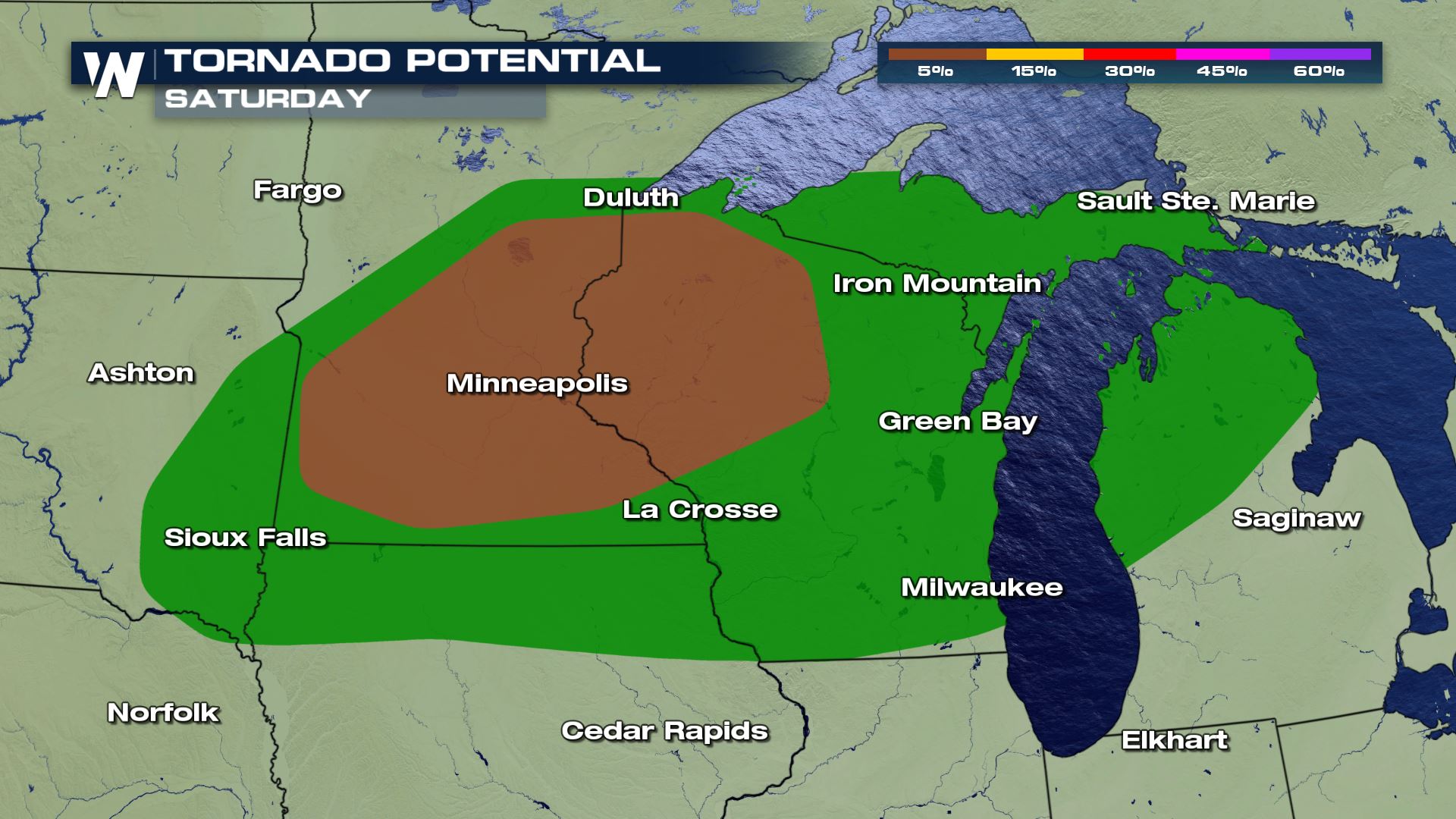 Forecast
Storms will likely be held in check until the middle or late afternoon due to capping in the atmosphere, but when storms initiate they will likely intensify quickly.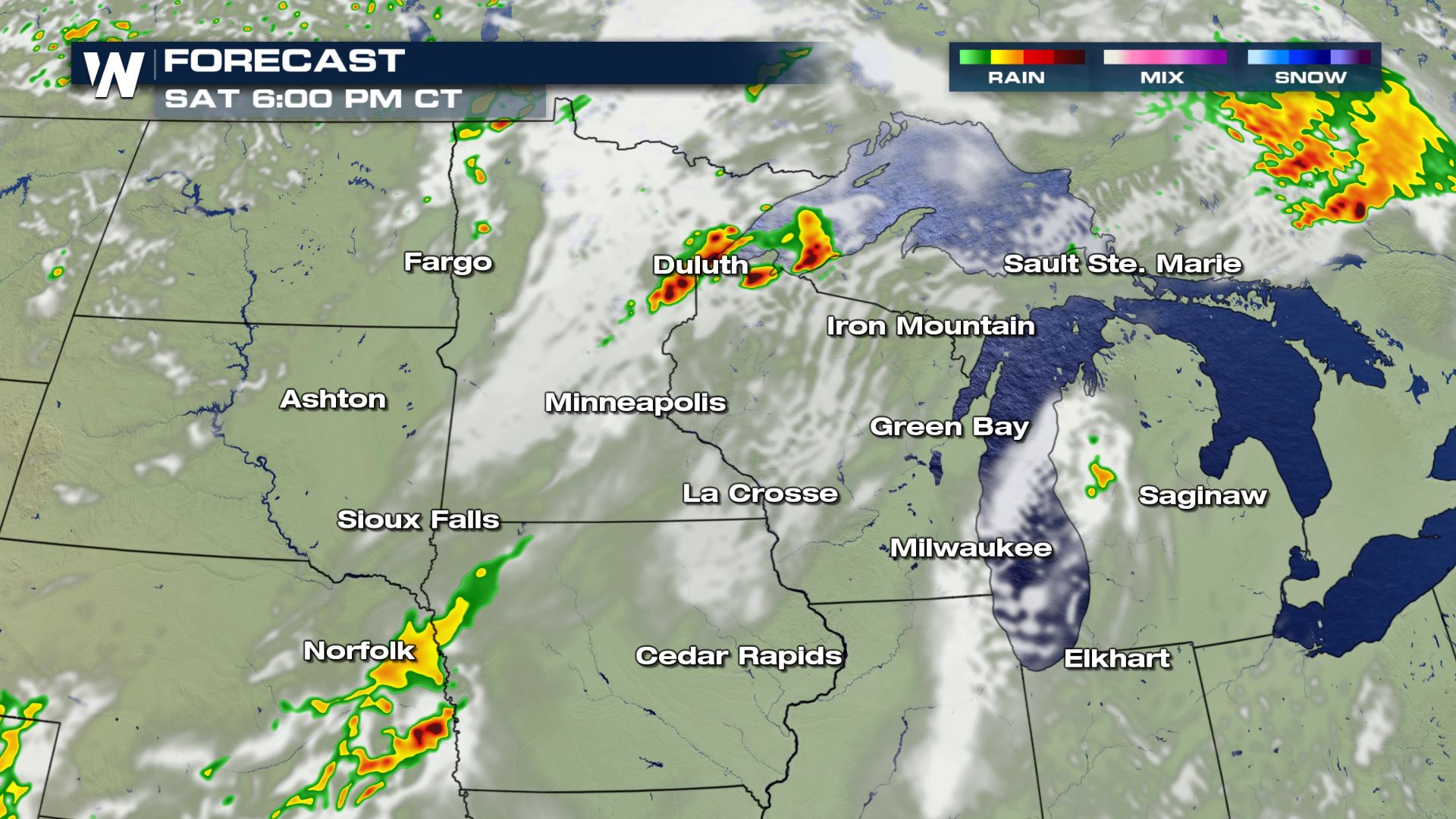 Strong or severe storms are expected to form across Northern and Central Minnesota late in the afternoon while moving to the east and east-southeast into the evening and overnight.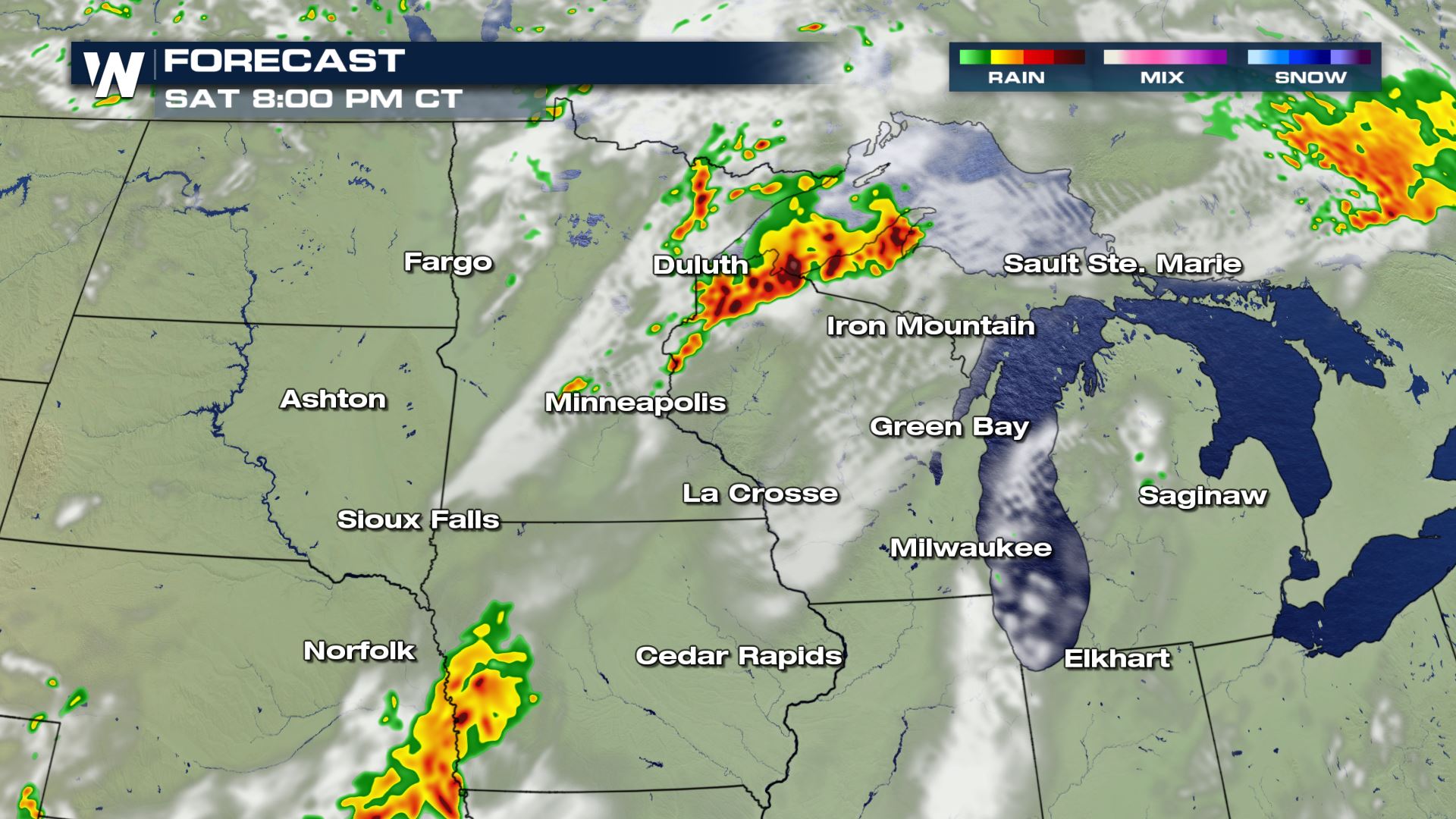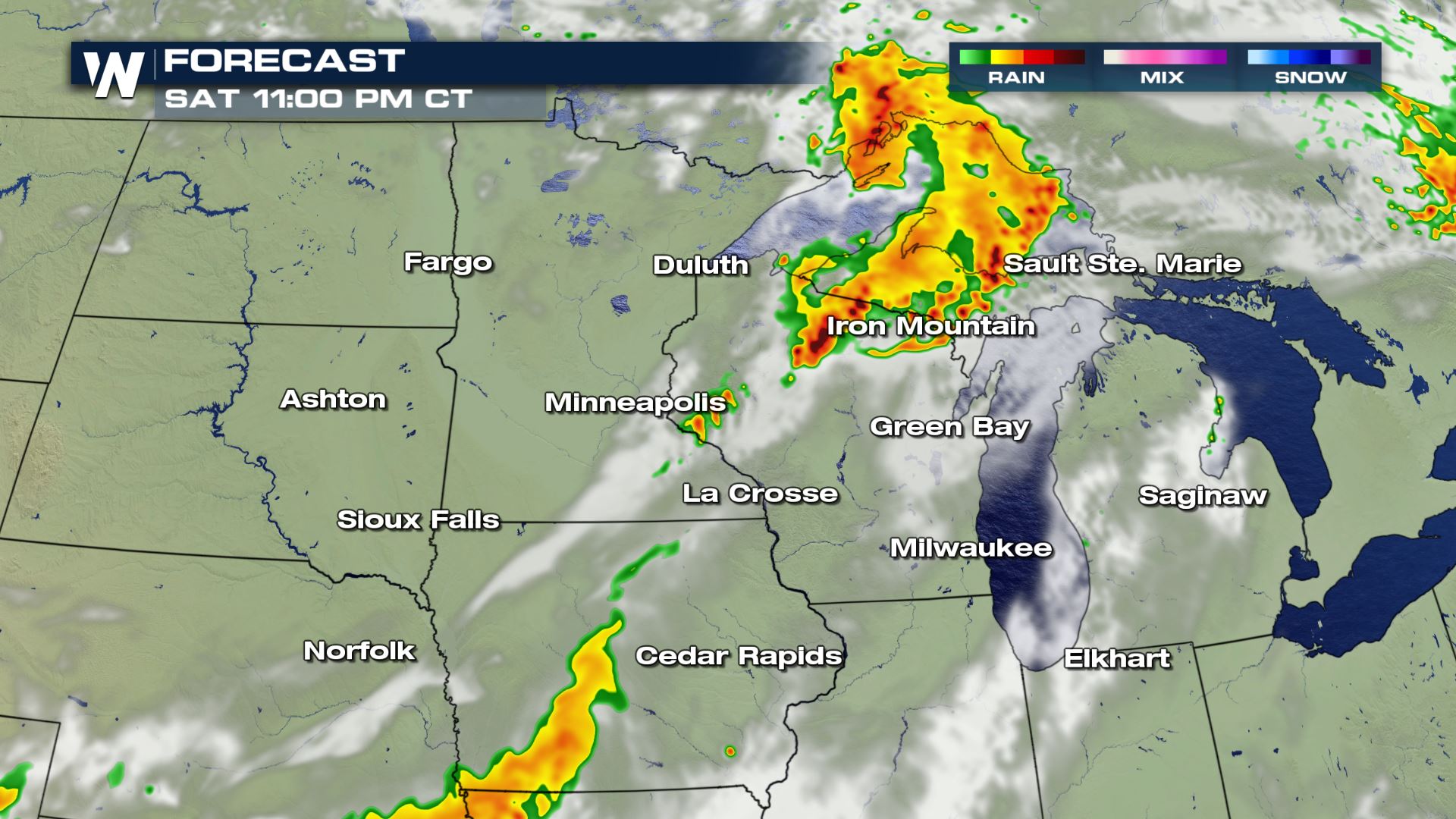 A squall line or large clusters of strong to severe storms could form which would increase the potential for damaging wind gusts. These clusters or lines are expected to move through Wisconsin, Minnesota, Michigan, and Northern Illinois in the evening and overnight into early Sunday.