The entire west coast had magnificent weather on Monday.  Blue skies and sunshine were plentiful.  But all of that changed this morning as another wave of energy moved in. The storm track will ride along the jet stream over the next several days, pushing the clouds and moisture across California, and eventually, points to the east.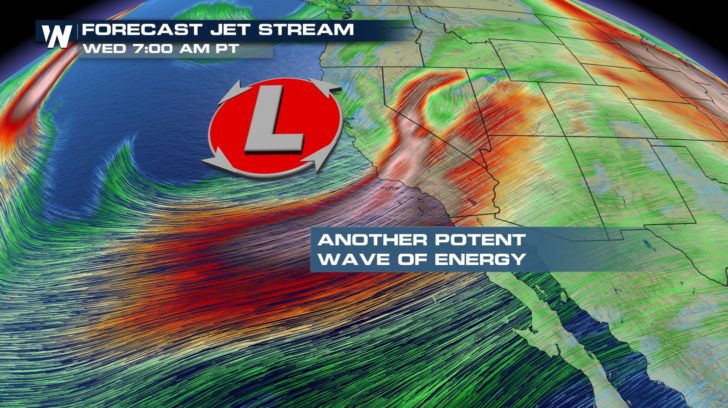 The rain began in northern California early this morning, from San Francisco down to Monterey Bay.  Throughout the day, moisture will push eastward across the San Joaquin Valley, and rise upslope against the Sierra Nevada mountains.  Heavy mountain snow will result.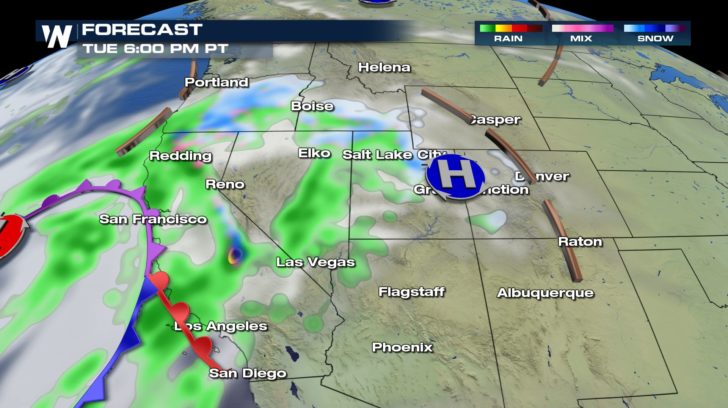 By Wednesday morning, moisture will work across Nevada and Utah as rain in places like Las Vegas and Salt Lake City.  And snow will fall in the mountains of Utah and Colorado.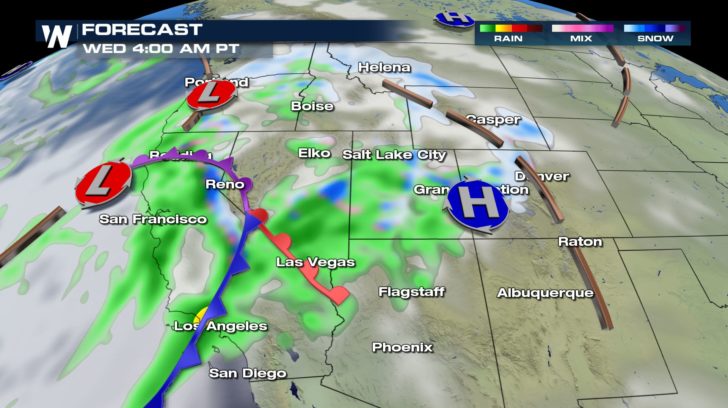 By Wednesday afternoon, widespread rain continues for the southwest, while snow will continue to pile up in the mountains.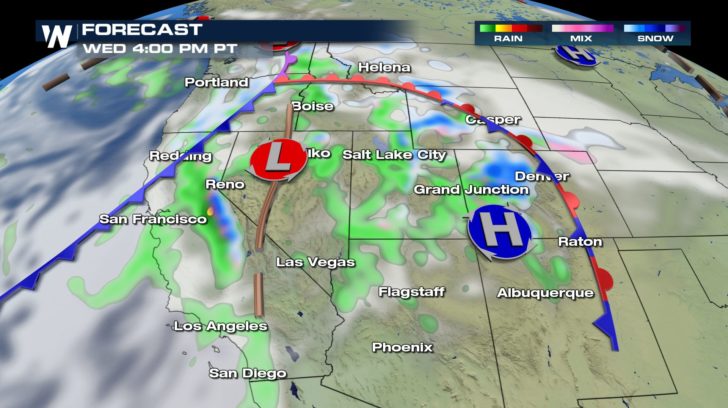 Snow and rain accumulations will be substantial across the southwestern U.S.  Much of California, Nevada, Utah, and Colorado will see plenty of snow and rain.  Some of the heaviest snow will accumulate above 7,000 feet in the Sierra Nevada mountains whereas rainfall amounts will be heaviest across southern areas of Nevada and California.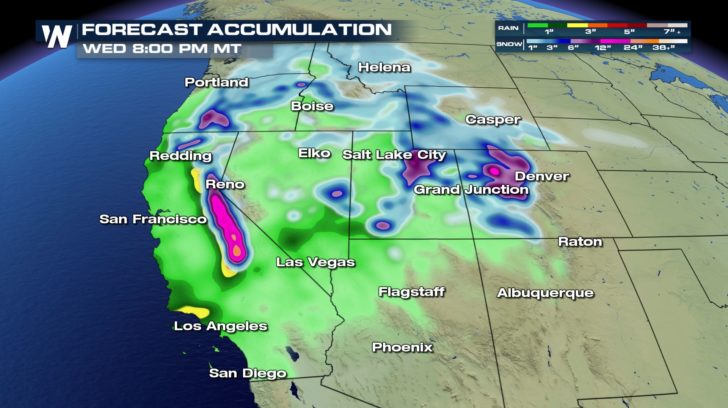 Winter Storm warnings and winter weather advisories are in effect for the Sierra Nevada mountains in central and northern California.  A  portion of the southern Cascades in Oregon is also under winter weather alerts.  One to three feet of snow is likely above 7,000 feet, with winds gusting to 55 miles per hour.  Travel on I-80 over Donner Pass is going to be extremely hazardous.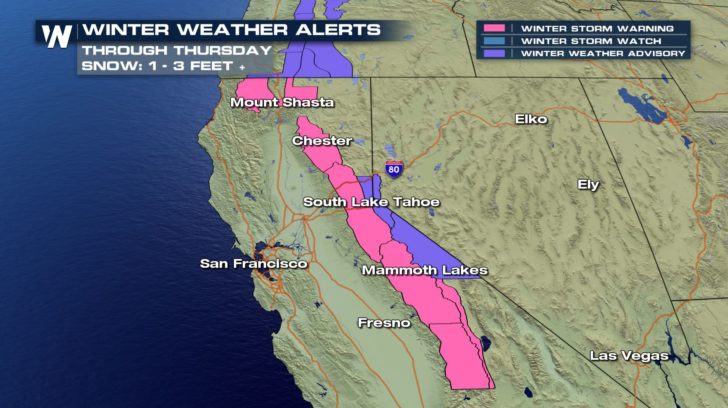 And Flash Flood Watches are also in effect until Thursday across parts of northern, central, and southern California.  Los Angeles is included in the flood watch area.  Some rain could fall on top of snow in the foothills, leading to flooding.  And heavy rain is possible over burn scar areas from the 2018 wildfires.  This could lead to landslides and mud/debris flows in these areas.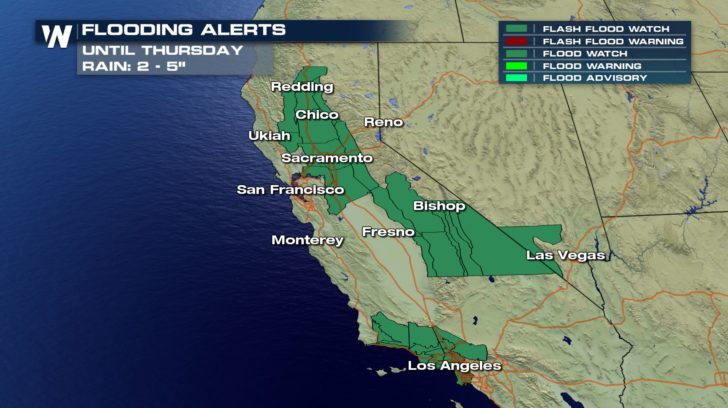 For the very latest information on this next Pacific storm, stay tuned to WeatherNation over the next few days.  You can watch on the Dish Network, Roku, Fire TV, Apple TV, and Pluto TV.  You can also download the WeatherNation App on your I-Phone or Android device. For WeatherNation: Meteorologist Matt Monroe