The year is starting snowy and icy for many across the Central Plains, Midwest, and (eventually) the Northeast as a potent low pressure system reaches far and wide. https://twitter.com/WeatherNation/status/1344973397789454337
Forecast
The area of low pressure will continue to move northeast through Missouri, the Ohio Valley, and gradually lift northeast through the Appalachians today, tonight, and Saturday. It will bring snow, sleet, freezing rain, and rain along with it. It will depend on your location and elevation in regard to what kind of precipitation you will get, plus how much of each you will receive. Here is a time line for the broader picture through this afternoon.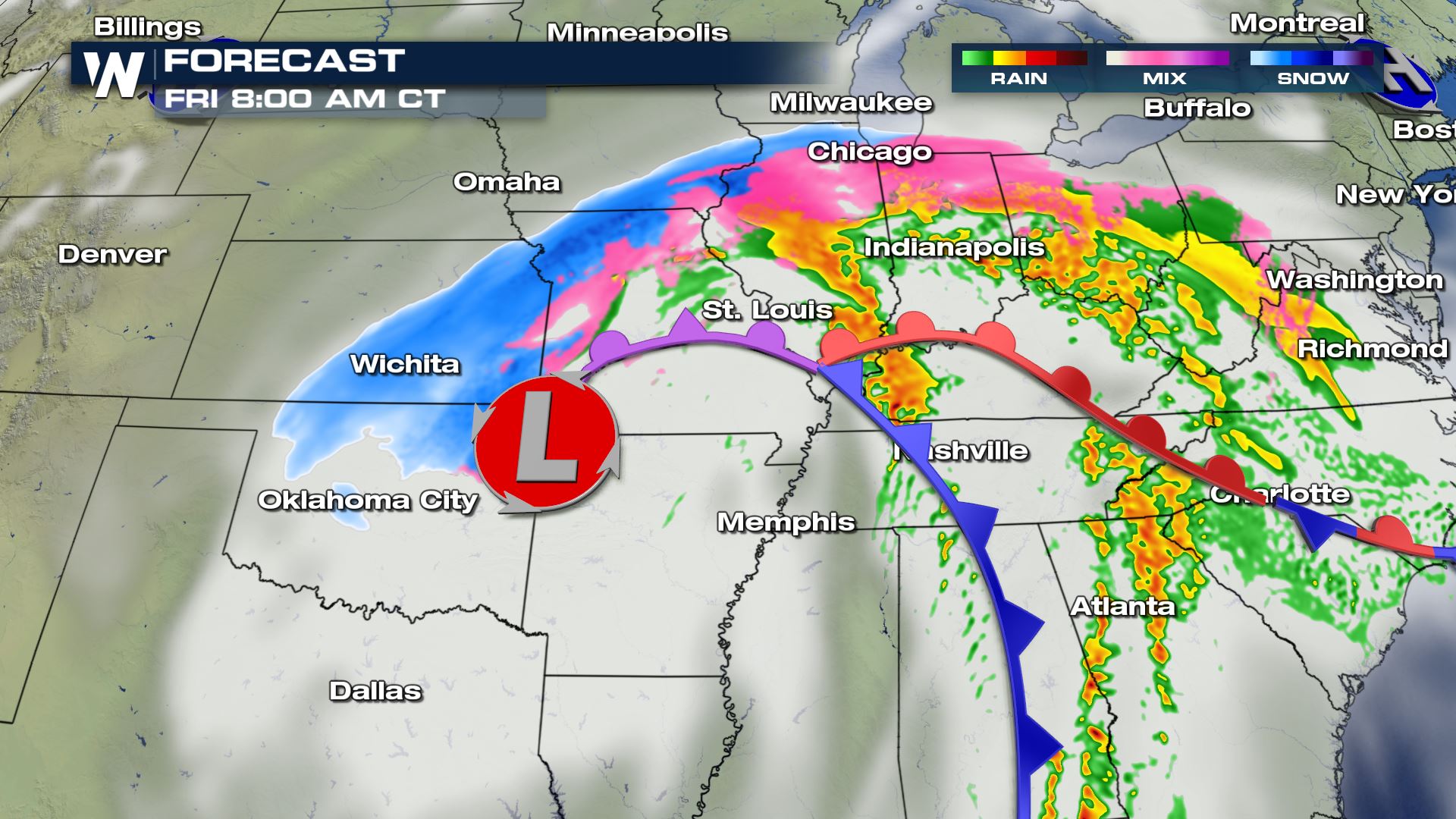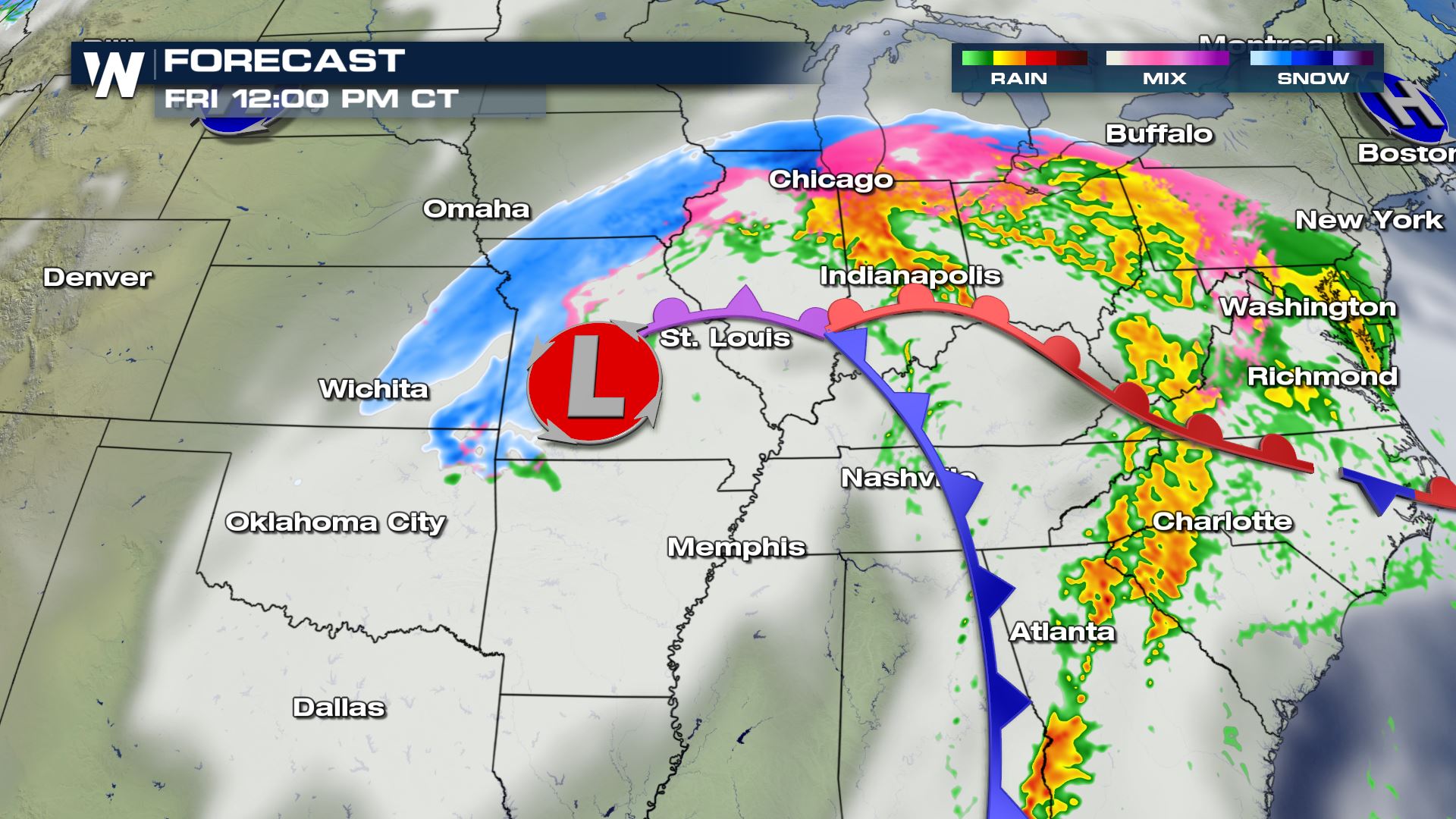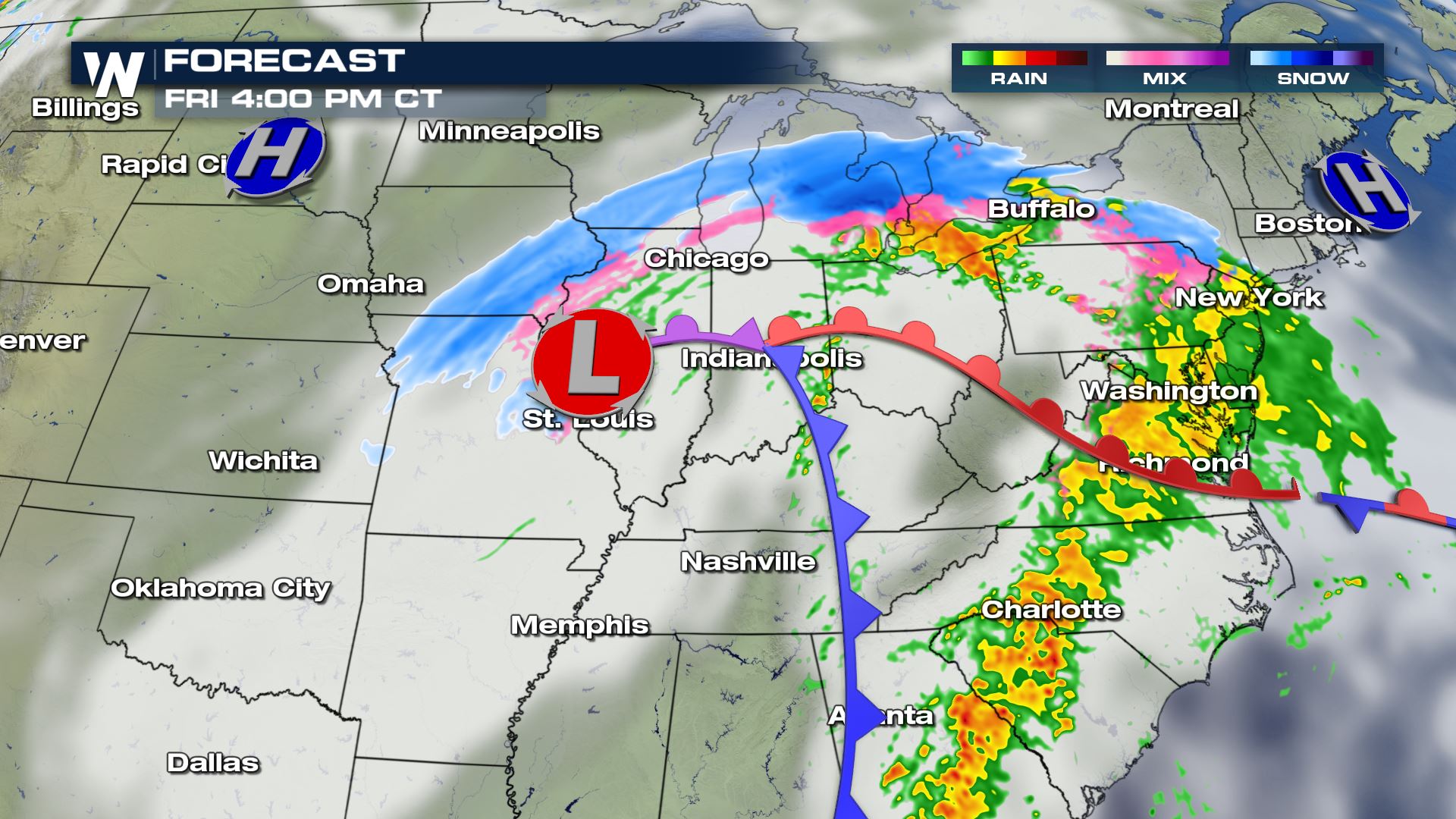 Winter weather alerts are in effect from the Plains to Maine, and just about everywhere in between! Travel is discouraged today and tonight around this storm system because the snow, ice and wind will create hazardous and difficult travel conditions. Also, the heavy rain and thunderstorms will create ponding on roadways and very slick conditions.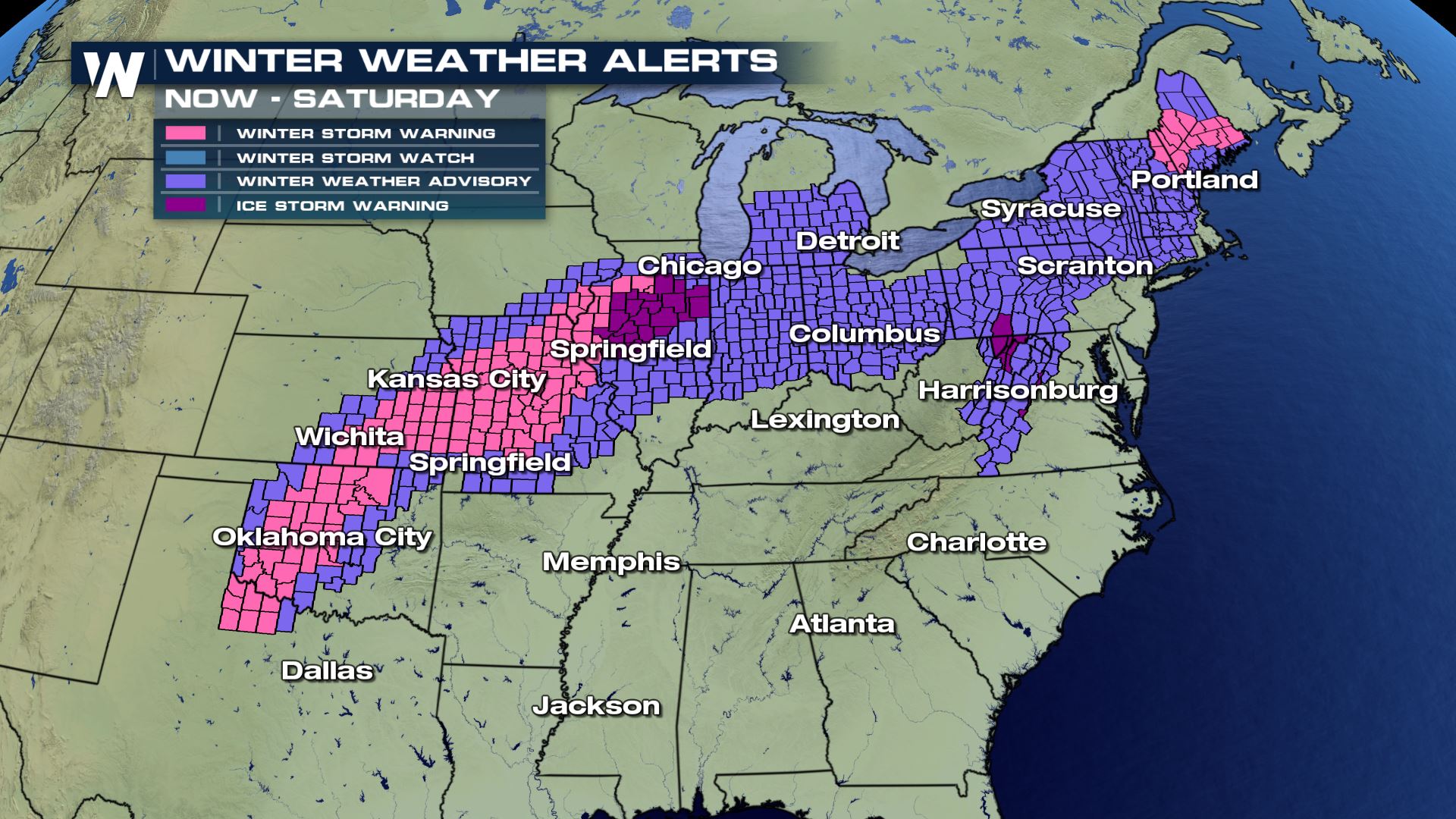 Region by Region
We will now take you region by region to show you a closer look at the timing and kinds of precipitation we can expect. In Kansas and Missouri, the snow and freezing rain will likely last through much of today. The snow will be more likely closer to the I-29 and I-49 corridors (and to the west of those corridors) while areas farther east on I-70 will get more freezing rain and rain.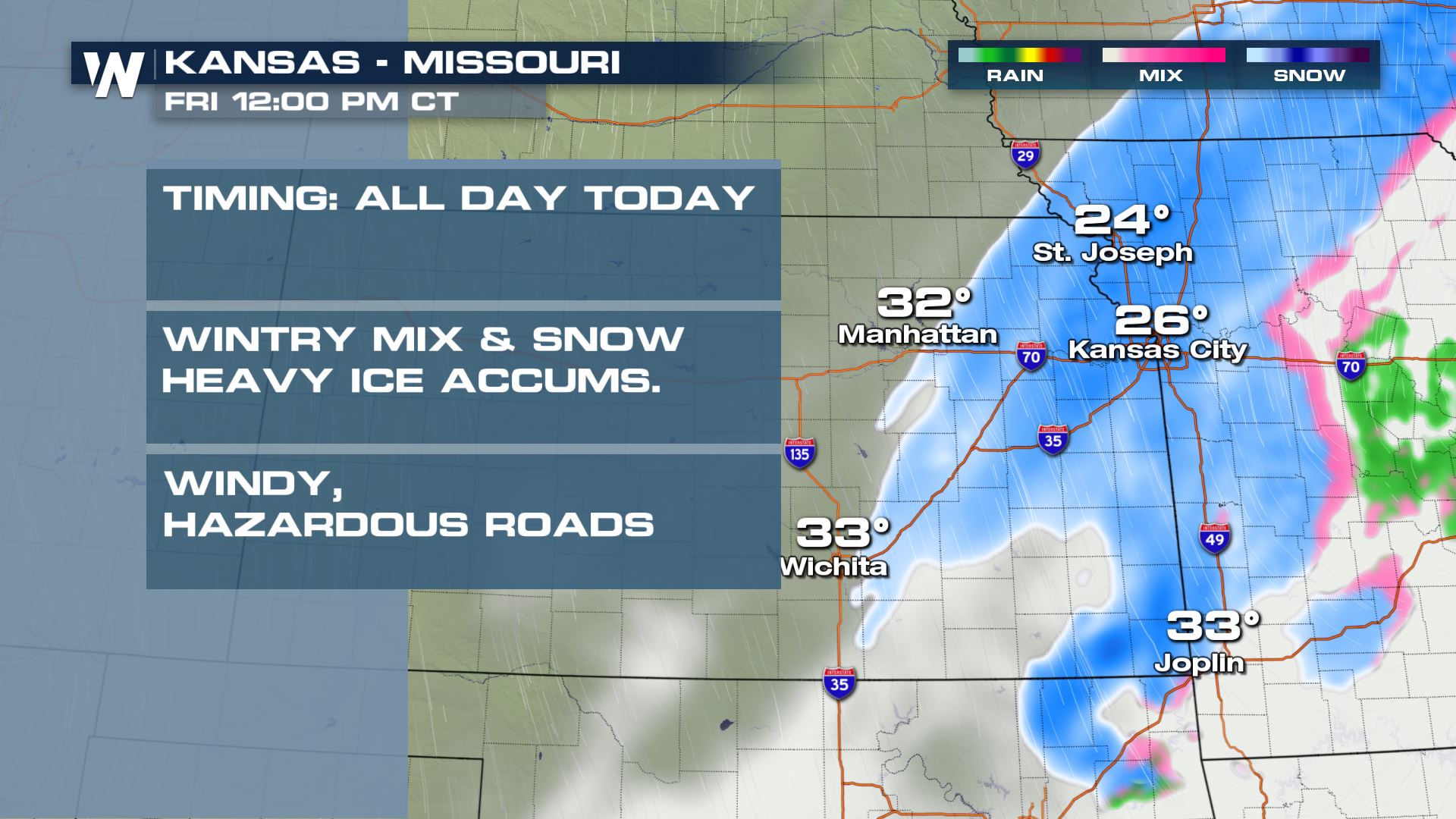 Meanwhile up to the northeast in Illinois and the greater Midwest area, significant icing will be possible with scattered power outages and downed trees. Charge up any essential electronics you have, in case you have a loss of power.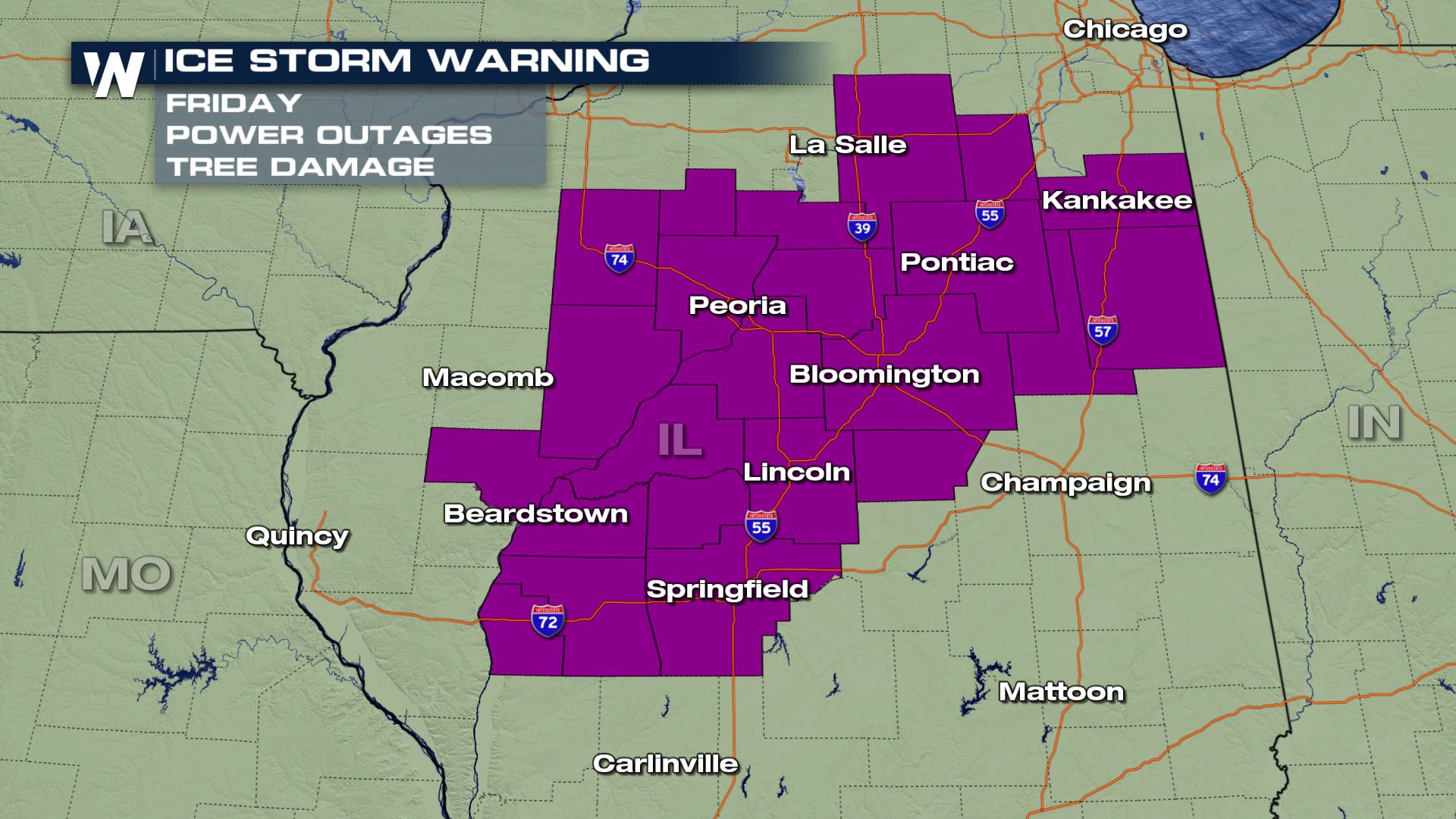 A rare ice storm warning has been issued for central/northern Illinois for power outages and downed trees due to freezing rain. This will impact Interstates 72, 55, 74, 39, and 57 and travel is discouraged through this area today.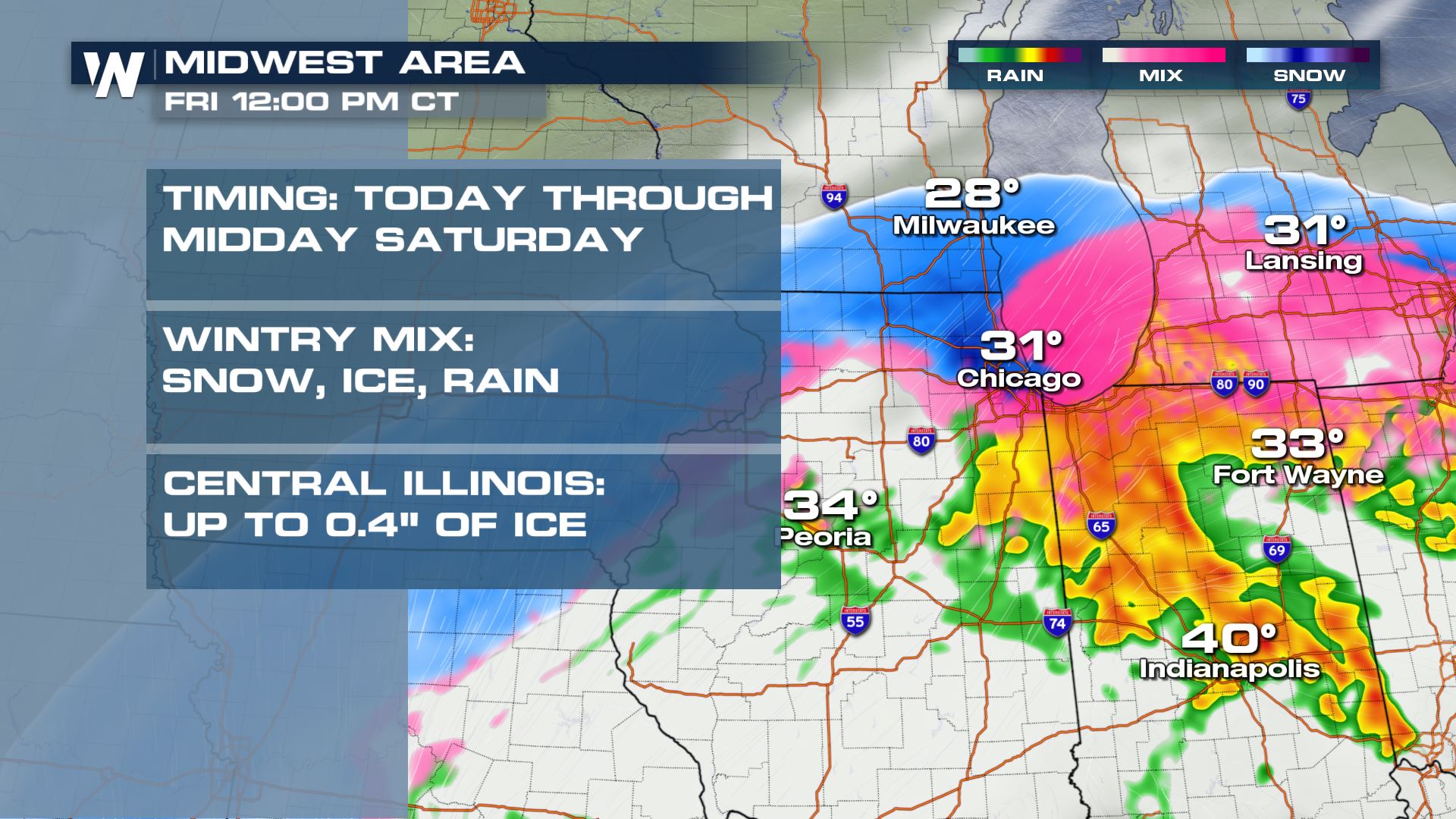 Next we take you to the Appalachian region where it will be the same story; snow, ice, and rain. This is also an area that can expect to get some pockets of significant icing as the storm rolls in.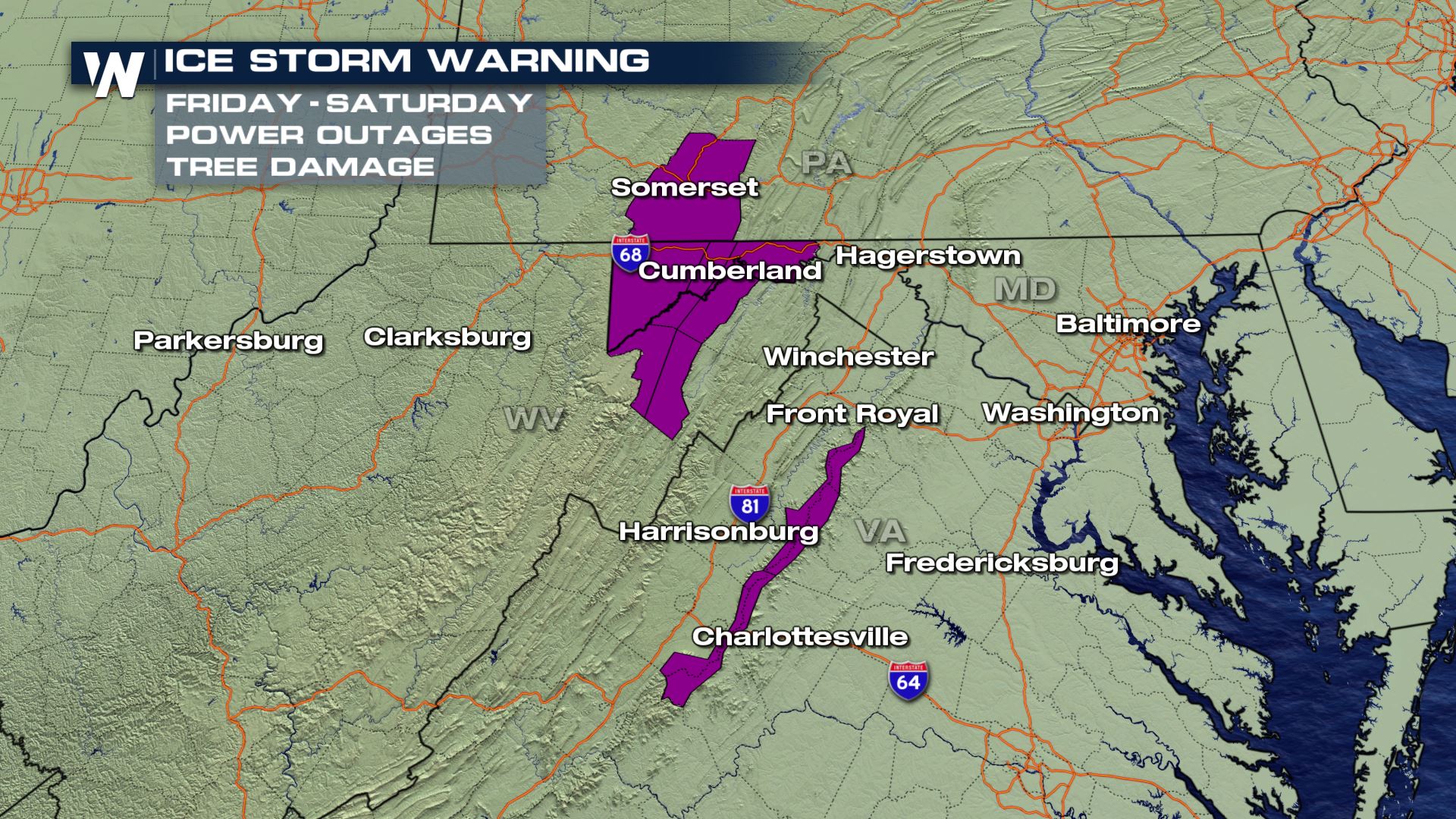 The precipitation will continue through the overnight hours and into early Saturday before tapering off by around sunrise Saturday.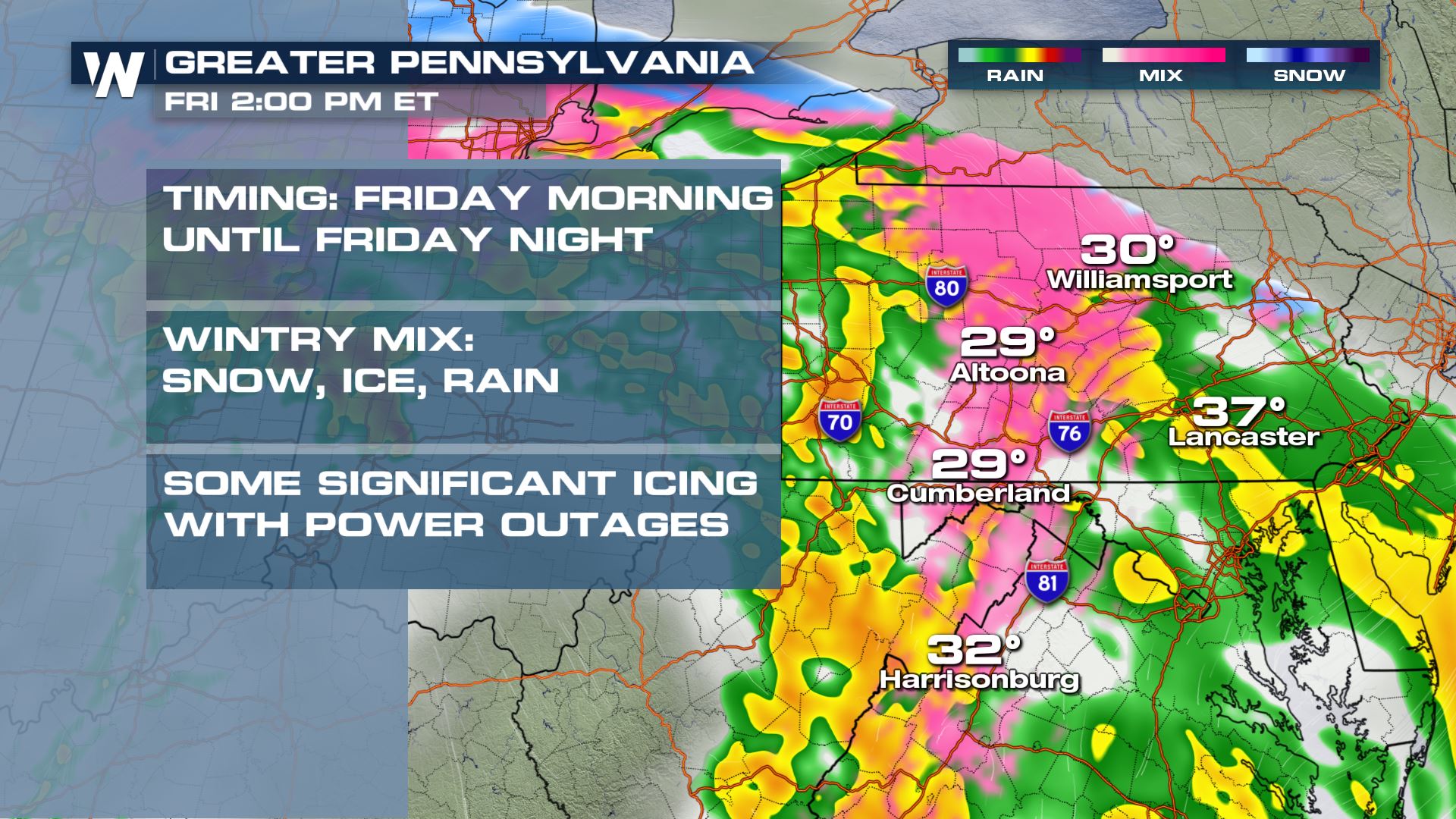 For the latest forecast and track be sure to check back in with WeatherNation or stream us live 24/7 on all of our streaming platforms!