Wintry weather has been influencing the Middle Atlantic and the Appalachian States this Sunday. As we head into Monday, many winter alerts end but slick morning commutes and bus stop forecasts can be expected. Snow has generally been less than 3" for most but ice totals have been upwards of 0.25"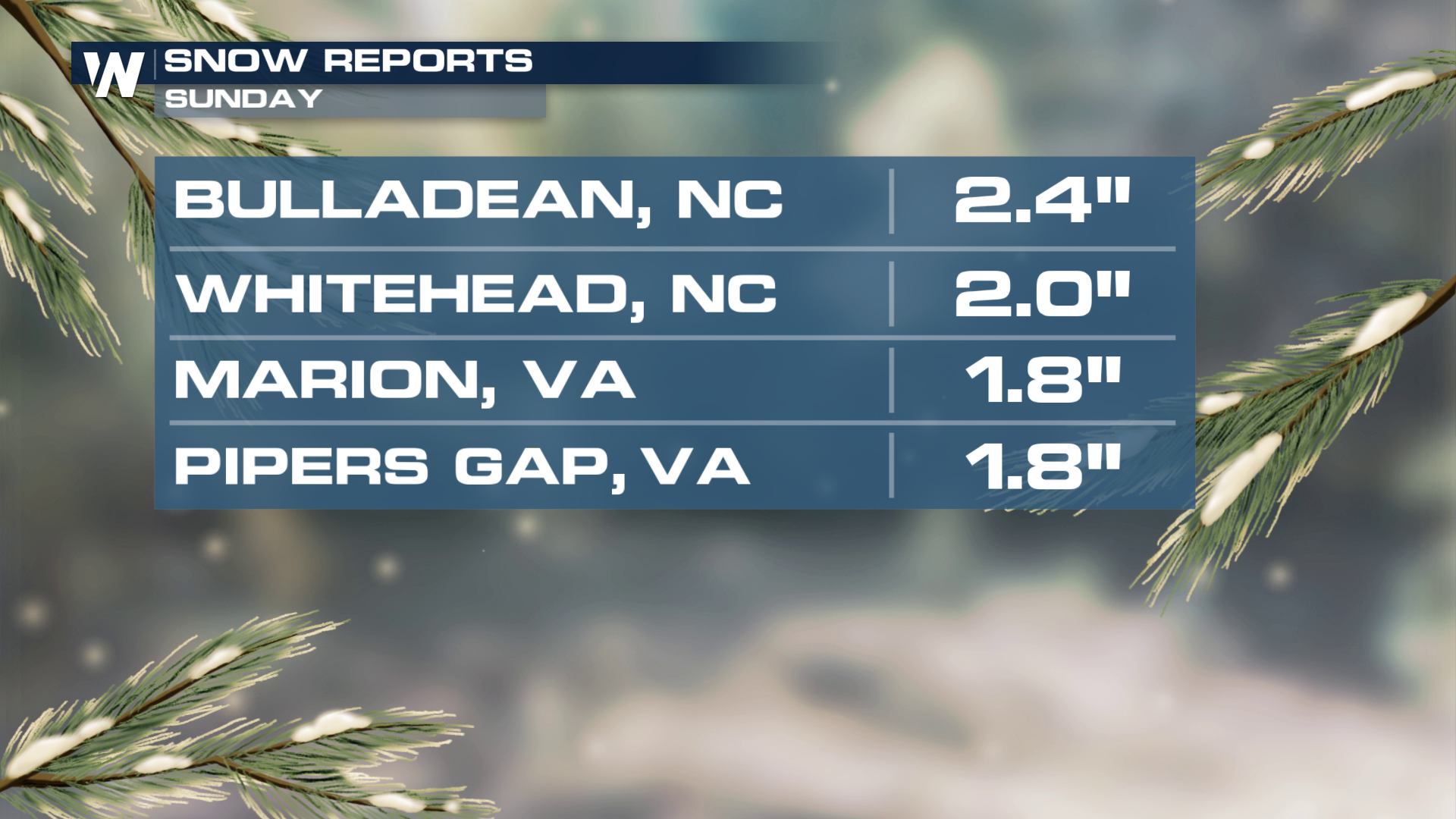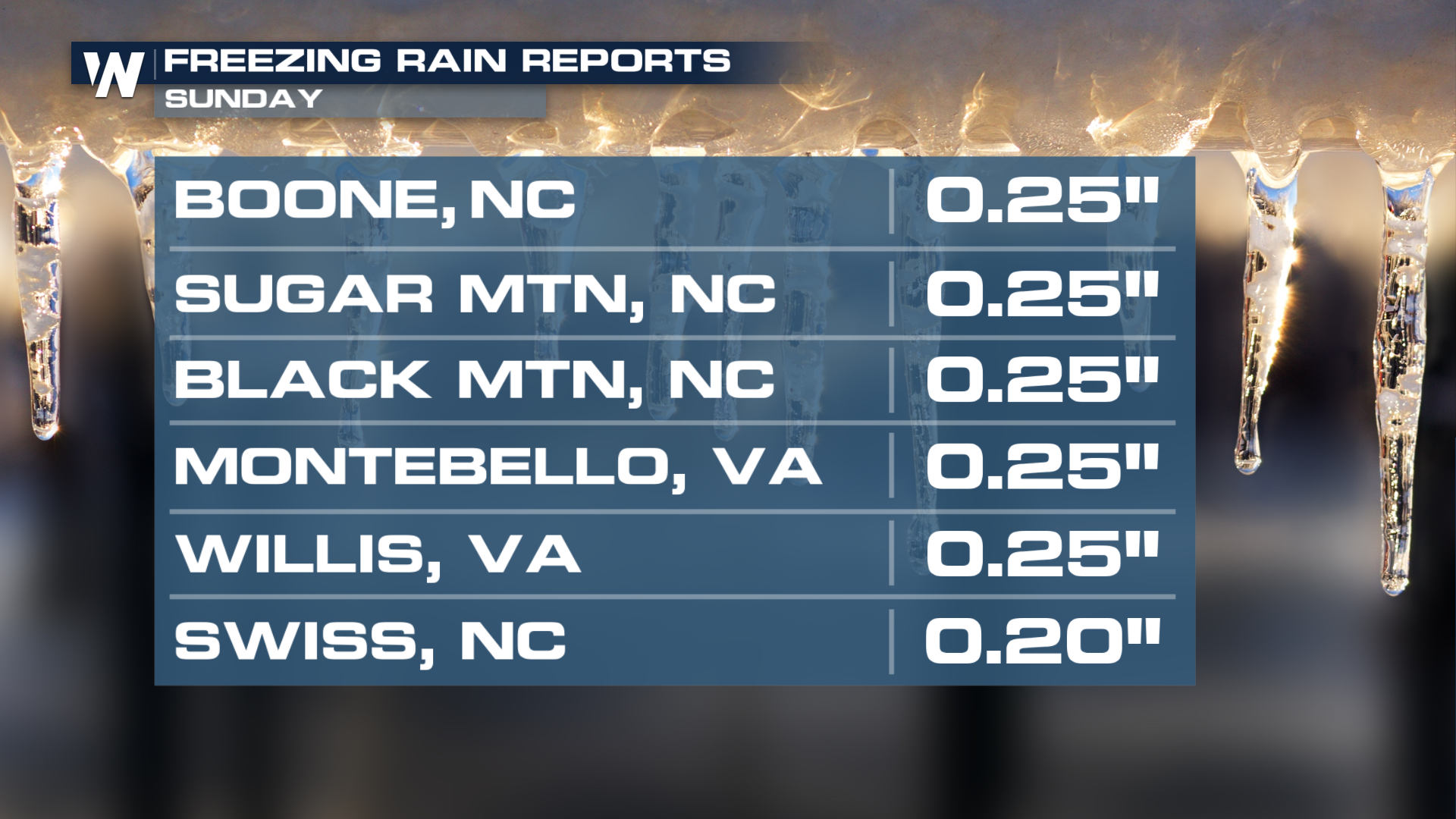 This is cold enough air to support snow at the lowest levels, but we will have to monitor temperatures in the mid-level for the icing threat. Snow amounts will be highly dependent on elevation. Overnight, the majority of the snowfall has come to an end but an inch or two cannot be ruled out.
In addition to the snow potential, ice and sleet accumulations into the morning look minor but any standing water may be prone to a freeze in the morning hours for parts of North Carolina and Virginia.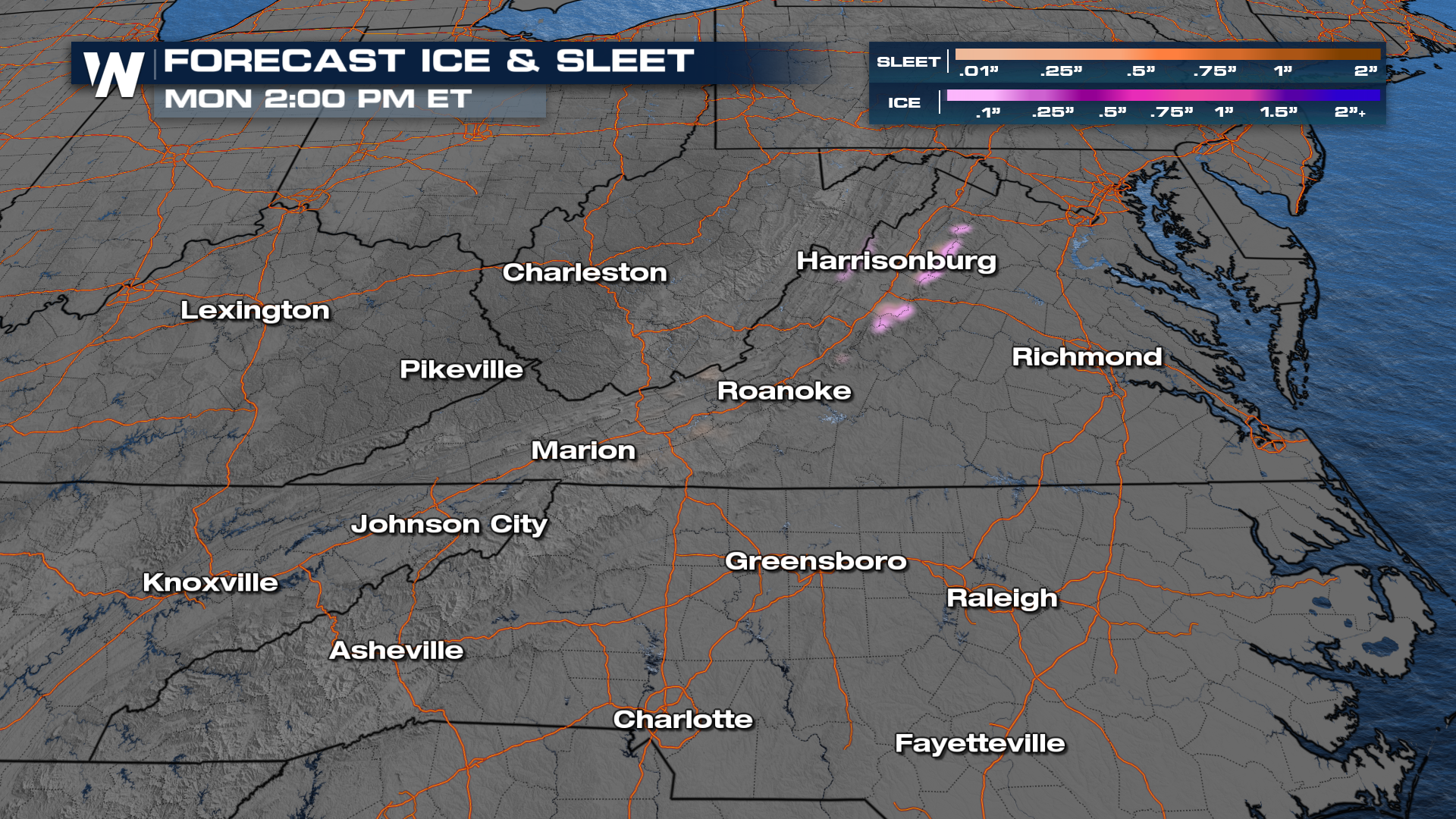 More details be sure to join us live on WeatherNation.