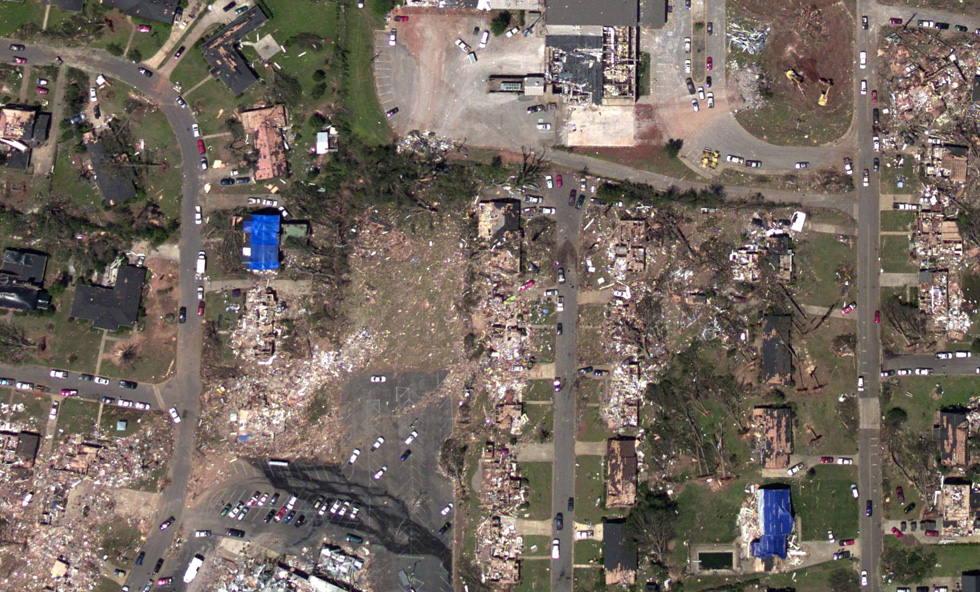 Nine years ago, the largest single-day tornado outbreak in recent memory took hundreds of lives across the southeastern United States. April 27th, 2011 is a date that will live in meteorological history books forever, along with many others across the Southeast who experienced that fateful day. A total of 321 people lost their lives as a result of 362 tornadoes. That made April 27th, 2011 the deadliest day for tornadoes in 75 years; the last time that many Americans had lost their lives in a tornado outbreak was back in 1936. It also produced about 11 billion dollars in damage. Twenty-one different states - spanning a distance from Texas to New York - saw tornadoes touch down during the four-day outbreak that centered around the worst and deadliest day of them all: April 27th. But it was the power of the tornadoes - and the heavily-populated areas that they directly struck - that made this particular outbreak a once-in-a-generation type of event. Thirty-eight tornadoes received a rating of an EF-3 or above that day, including 12 EF-4s and three EF-5s, the highest rating possible on the Enhanced Fujita scale. Most of those took place in Alabama, Tennessee and Mississippi, and relatively highly-populated parts of those states. For context, the United States averages around 37 EF-3 or above tornadoes in an entire year. Hardest-hit on April 27th, was, of course, the state of Alabama. The tornadoes that tore through Tuscaloosa, Cullman, Hackleburg and Birmingham - among a small sampling of impacted Alabama locations hit on April 27th - will forever be remembered. Over a thousand people were injured and 65 people were killed by the Tuscaloosa-Birmingham high-end EF-4 tornado alone. Here's a look at some of the tracks of the April 27th tornadoes, including (in red) the violent twisters from that day: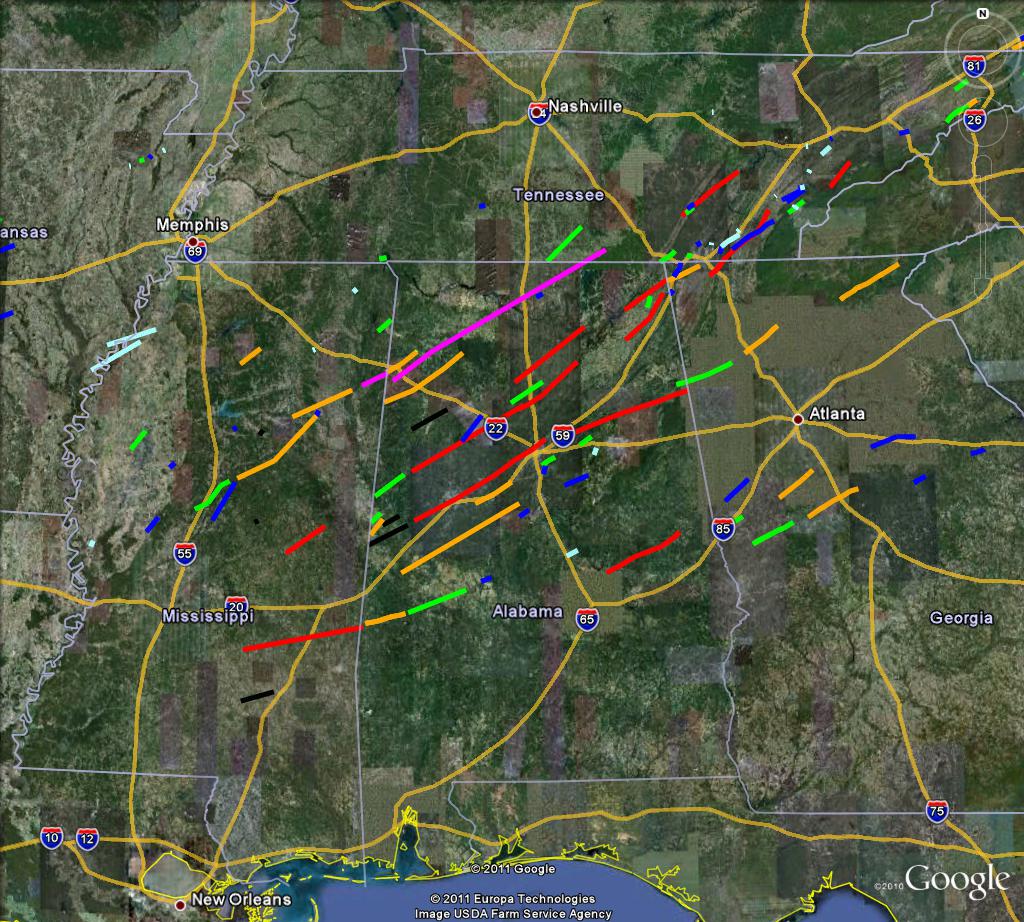 WeatherNation meteorologist David Neal, who was in Alabama during the outbreak, shared his experiences from the outbreak. https://www.youtube.com/watch?v=L3YwZNivA8U It wasn't just April 27th itself, either. Dozens of other tornadoes struck between April 22nd and April 28th,
including an EF-4 that moved through the north side of St. Louis, Missouri
. Less than a month after April 27th,
a huge EF-5 Joplin tornado devastated southwestern Missouri
, killing more than 150 people. But the date April 27th, 2011 tornado outbreak won't soon be forgotten in the Southeast - and the hundreds of lives lost from them.