As we close out the fourth month of 2021, April's final days will finish on a soggy and stormy note across the Northeastern United States. As we close out the last night of April, we may even see snow work its way back into the higher terrain locations of New England and New York!
Forecast
A cold front will continue to move offshore in the Atlantic Ocean. Cold air associated with the upper low is flowing in and a changeover from rain to snow showers is expected for parts of New York and New England this evening and overnight.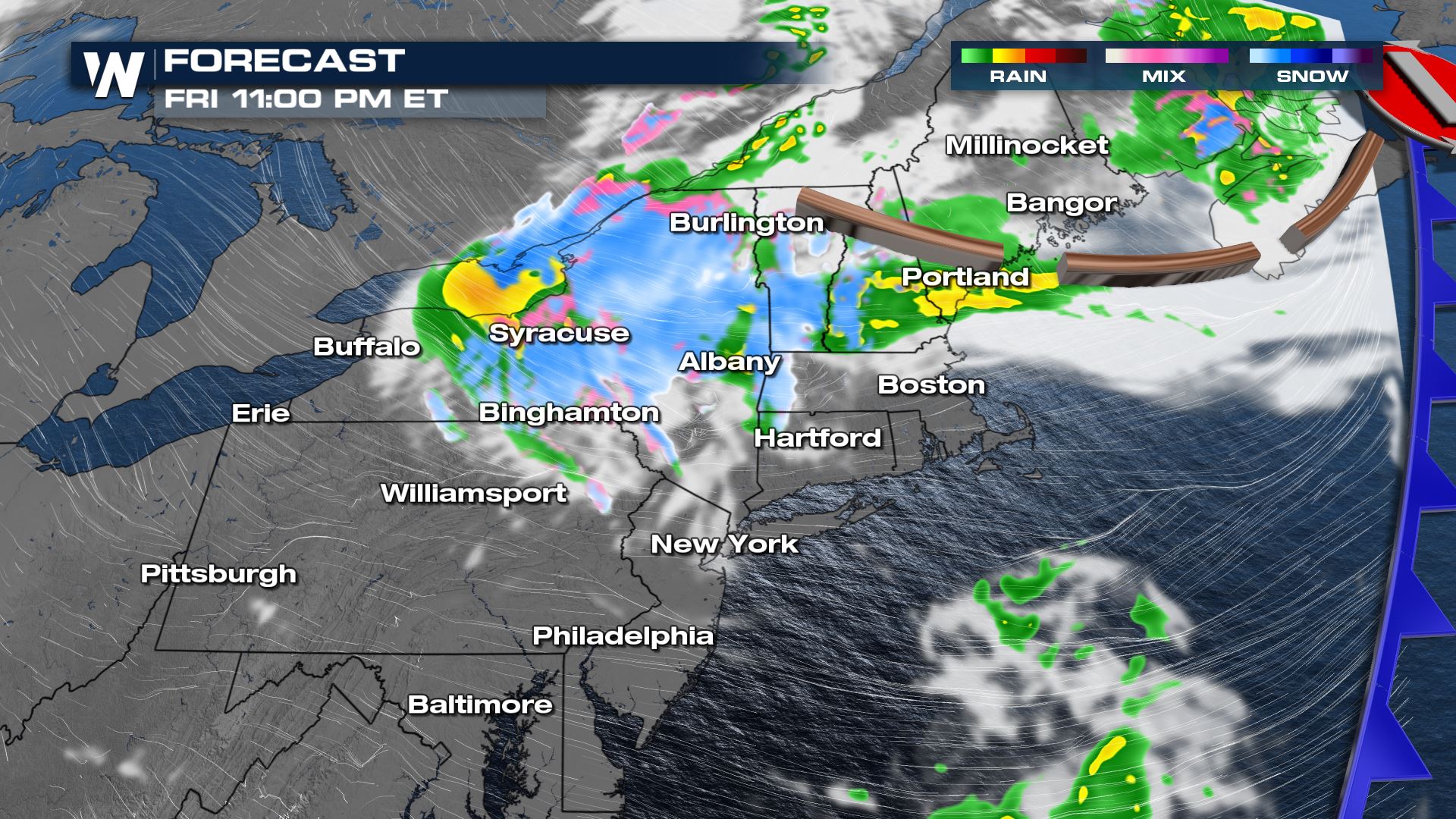 By sunrise Saturday the energy associated with the upper low will be in Canada and moisture levels will be much lower. Rain and snow will come to an end everywhere except high elevation areas of the Green Mountains.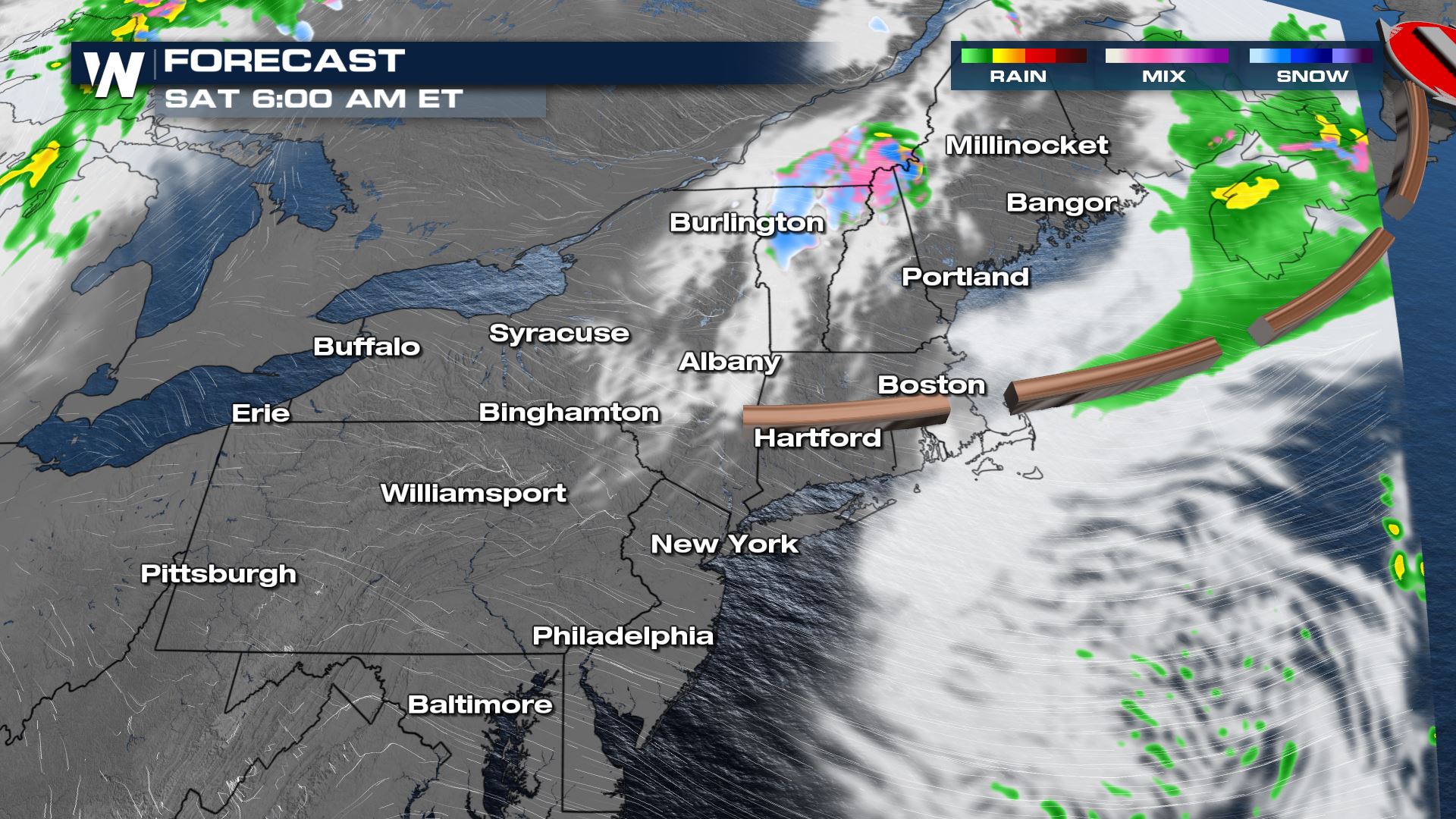 Wind Alerts
We will see a lot of wind associated with the cold front Friday into Saturday morning, with gusts up to 60 mph at times across the northeast! This could bring small tree limbs and powerlines down in spots. Make sure to secure lawn furniture and other light outdoor items to prevent them from blowing away.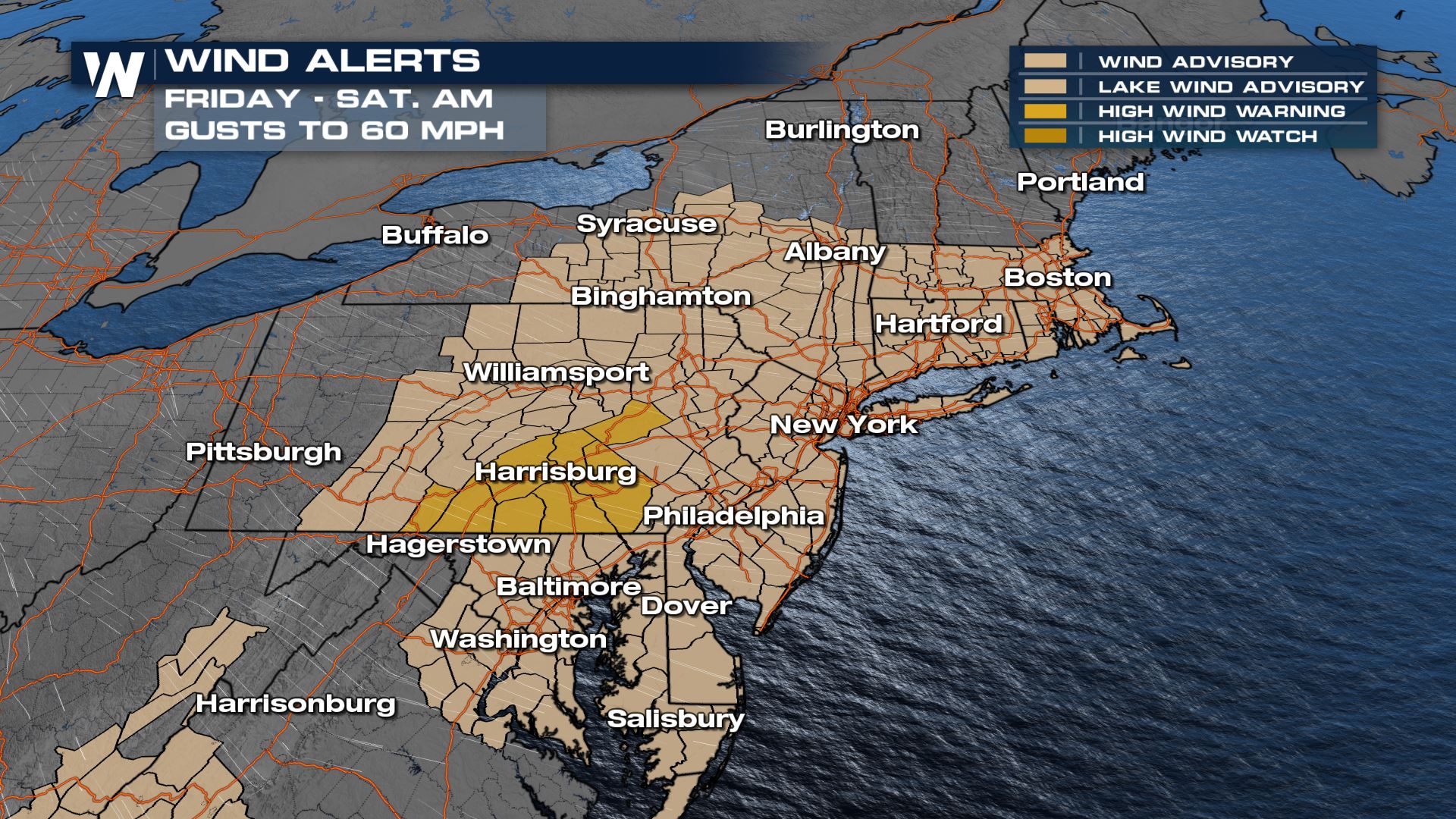 Wind gusts over the last 24 hours have peaked near 60 mph for several locations.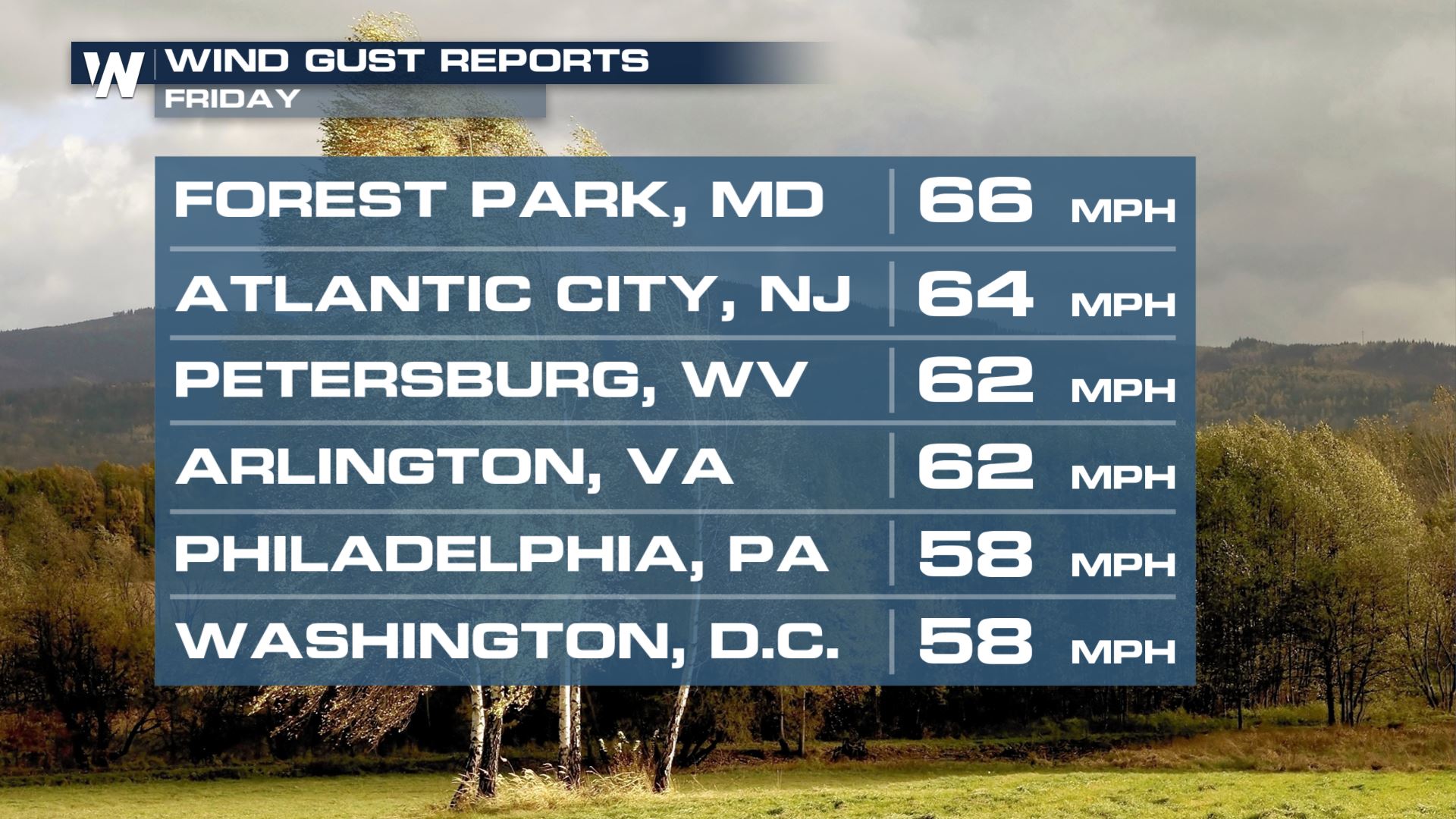 Accumulation
A fairly widespread swath of one to two inches of rainfall is forecast across these aforementioned regions. In northern NY, VT and NH, up to 2" of wet, heavy snow will be possible, mostly on grassy and elevated surfaces.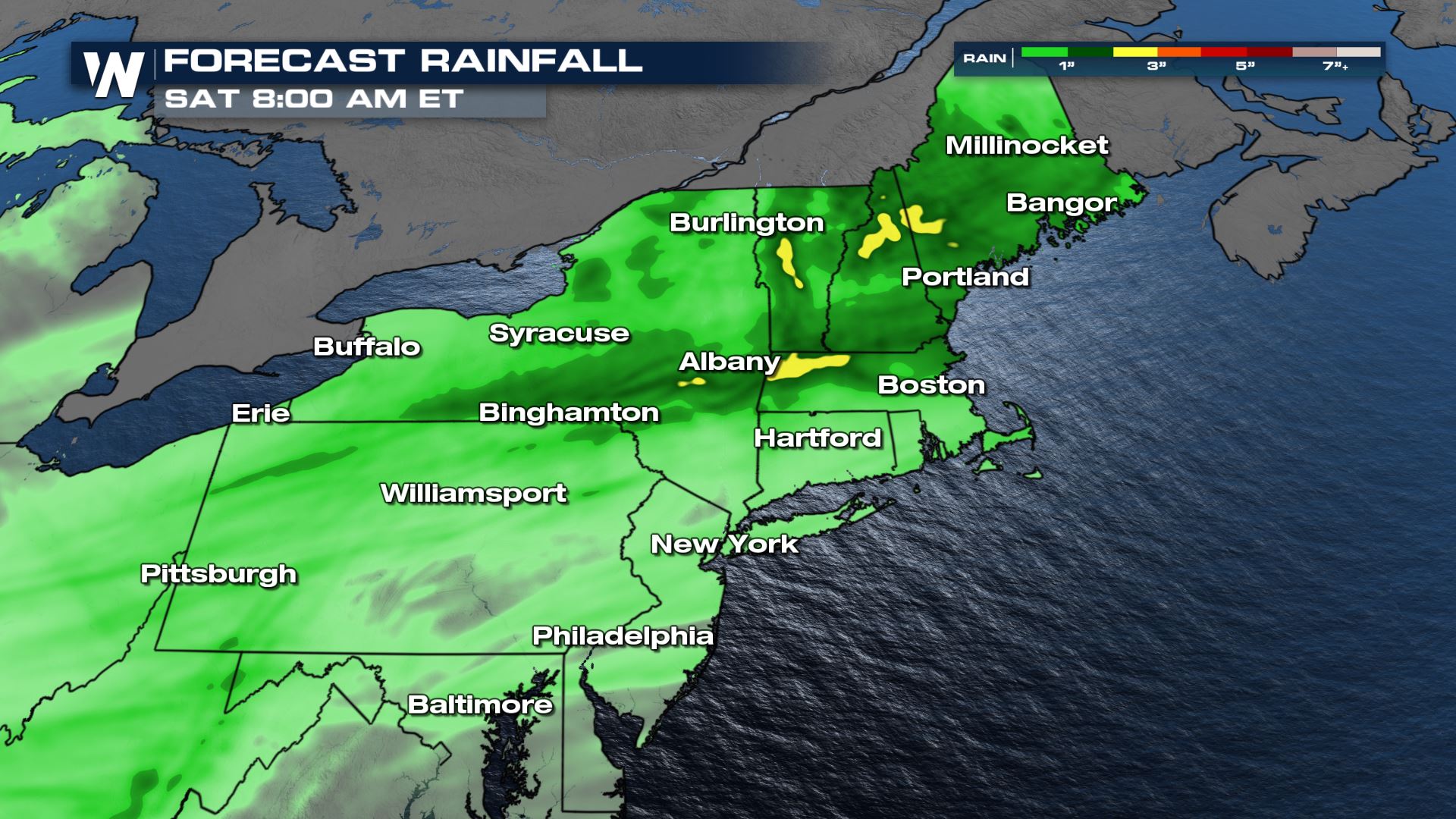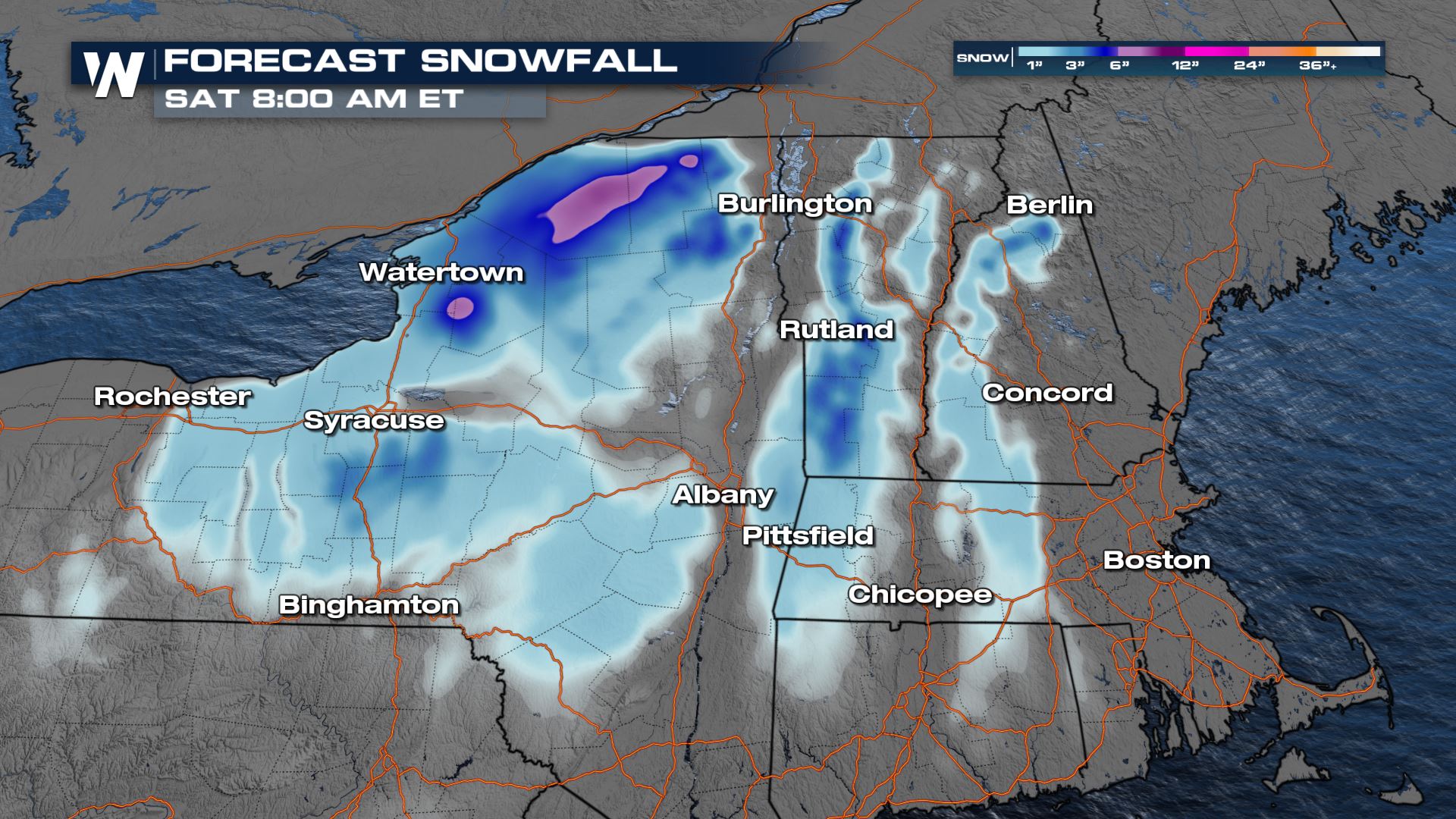 Related Story: Flooding Threat From The Southern Plains To The Ohio Valley
Cold Air Returns
Cold air will wrap in on the backside of this low pressure system, not only allowing rain to change over to snow but also prompting a round of frost and freeze alerts for Saturday morning. Temperatures will drop into the 30s and 40s but some areas will flirt with freezing.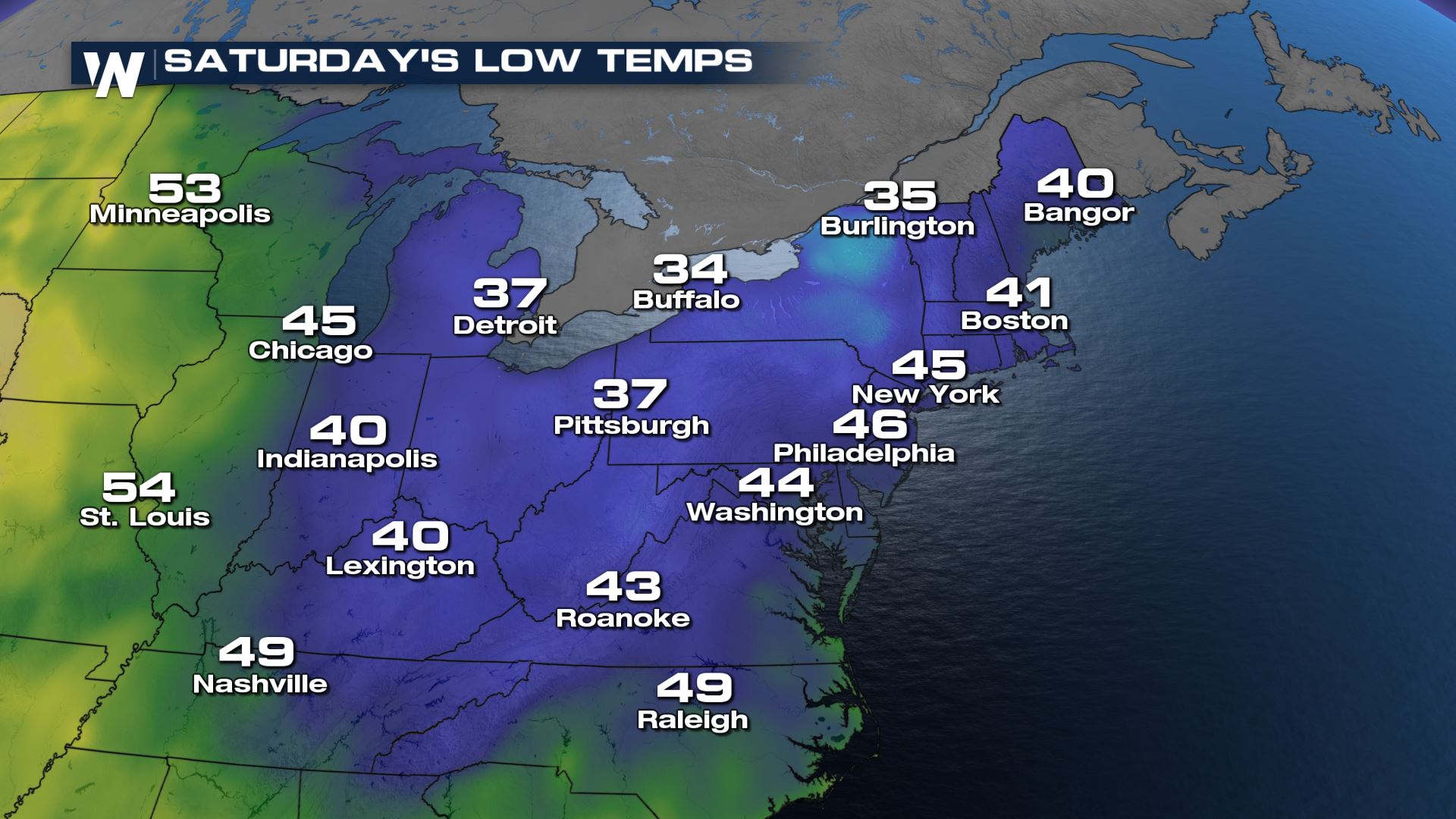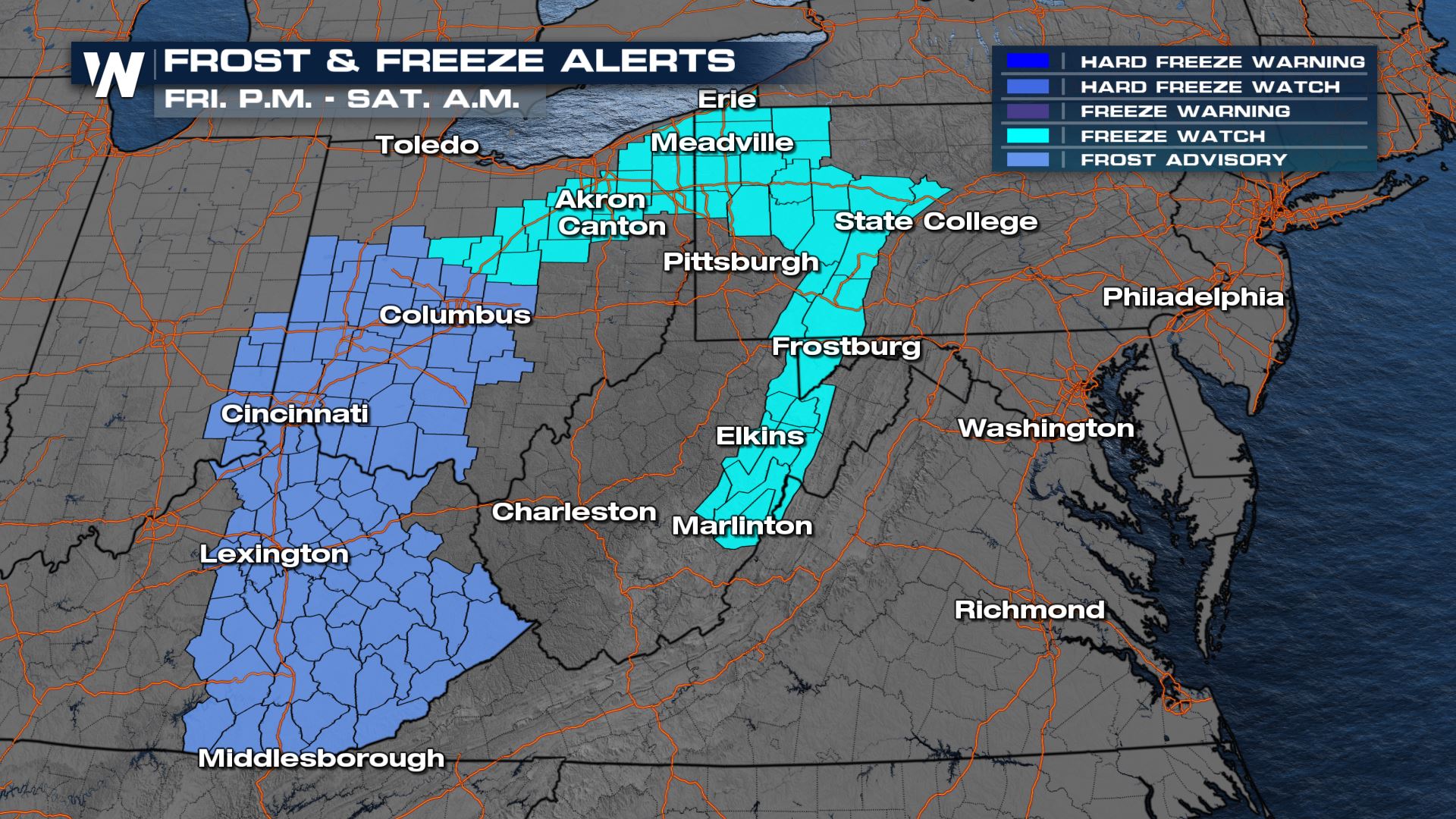 Despite starting out near freezing Saturday morning, Saturday afternoon will be quite nice across the Mid-Atlantic. Highs will be in the 60s and 70s with sunshine while temperatures remain a few degrees below average in the Northeast, mainly in the 50s and 60s.