An arctic blast is on the way and not just for the northern tier of the country. A large trough will bring the cold, arctic air down to the Gulf coast states in addition to the rain/snow.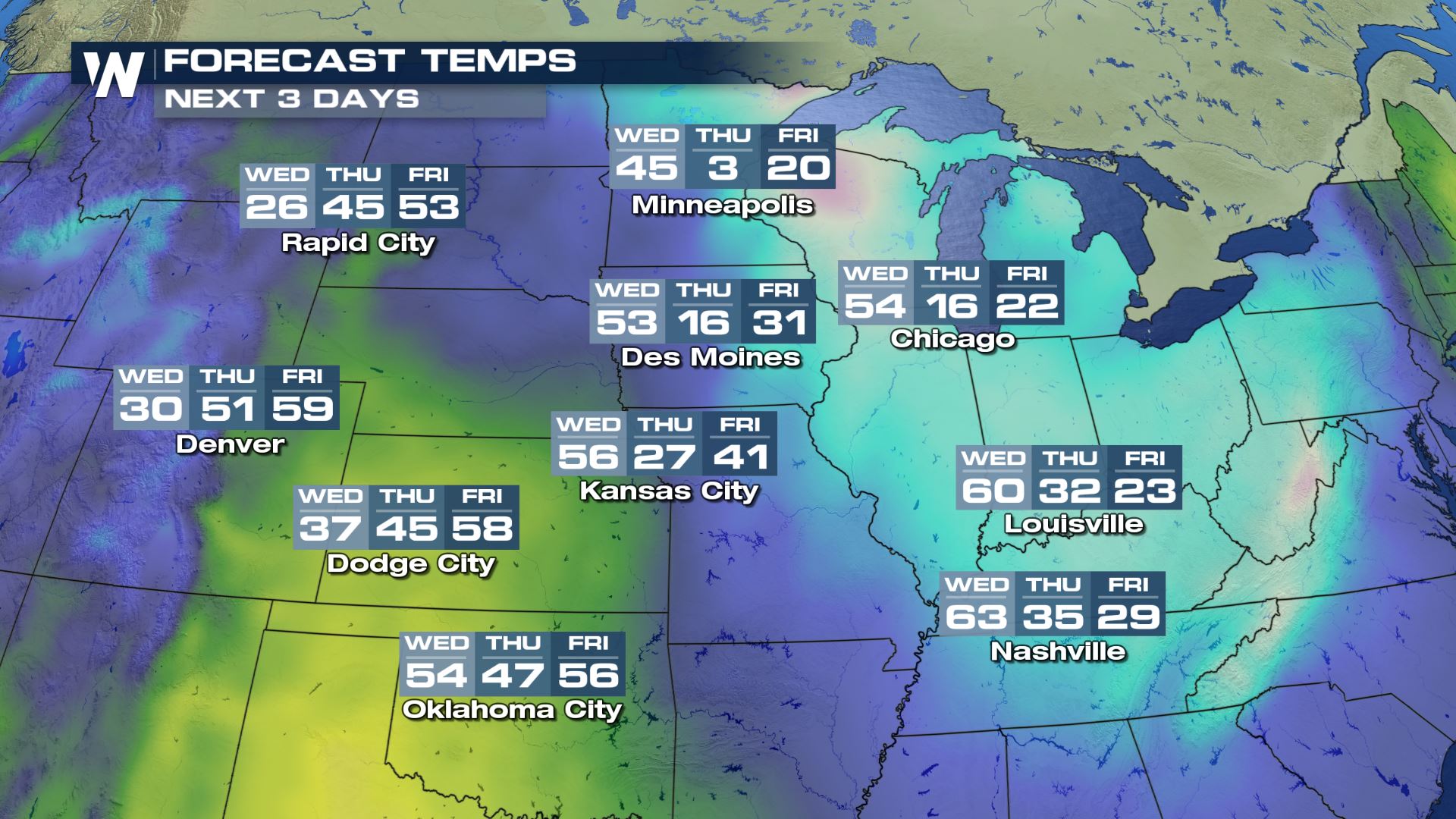 Morning wind chills for Thursday feature most of the upper Midwest below 0 degrees!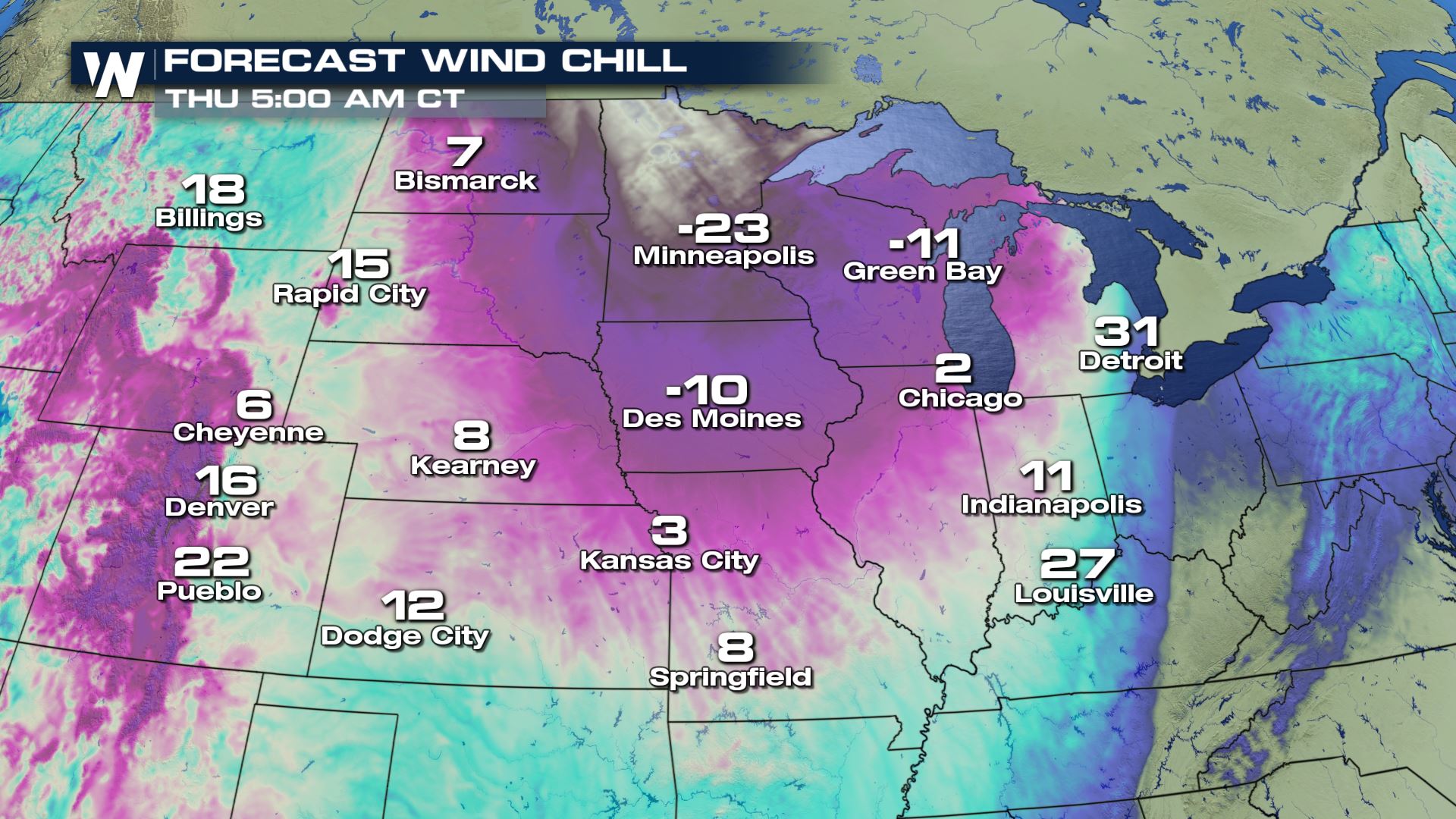 The temperatures will plummet nearly 25-30 degrees between Wednesday and Friday for the Deep South, too. The cooler air settles into the region through the weekend before we start to see the cold retreat back to the north.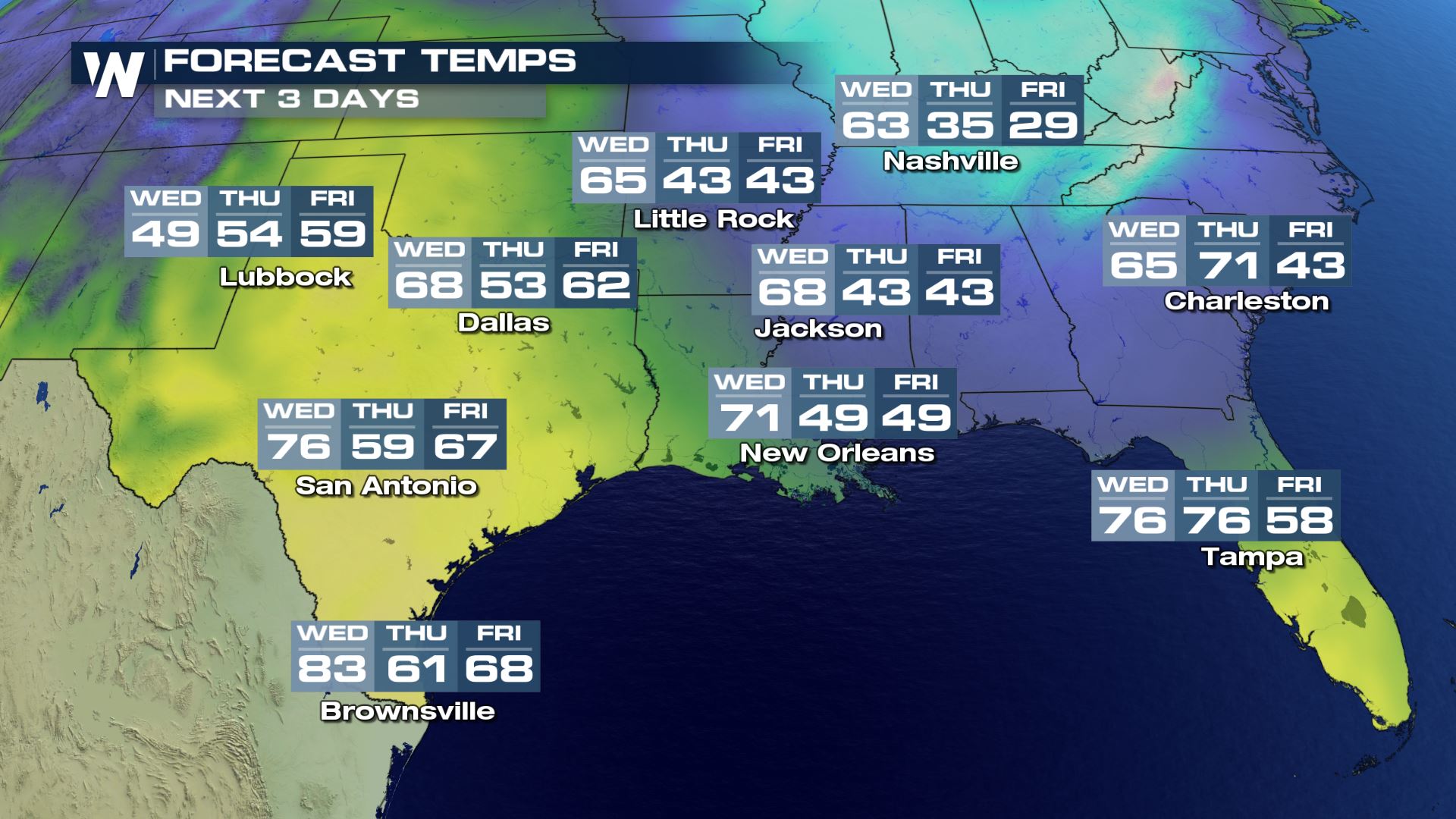 Friday will be the coldest day of the week for the eastern half of the country. This arctic air dips temperatures near freezing as far south as Florida and afternoon highs struggle to warm up.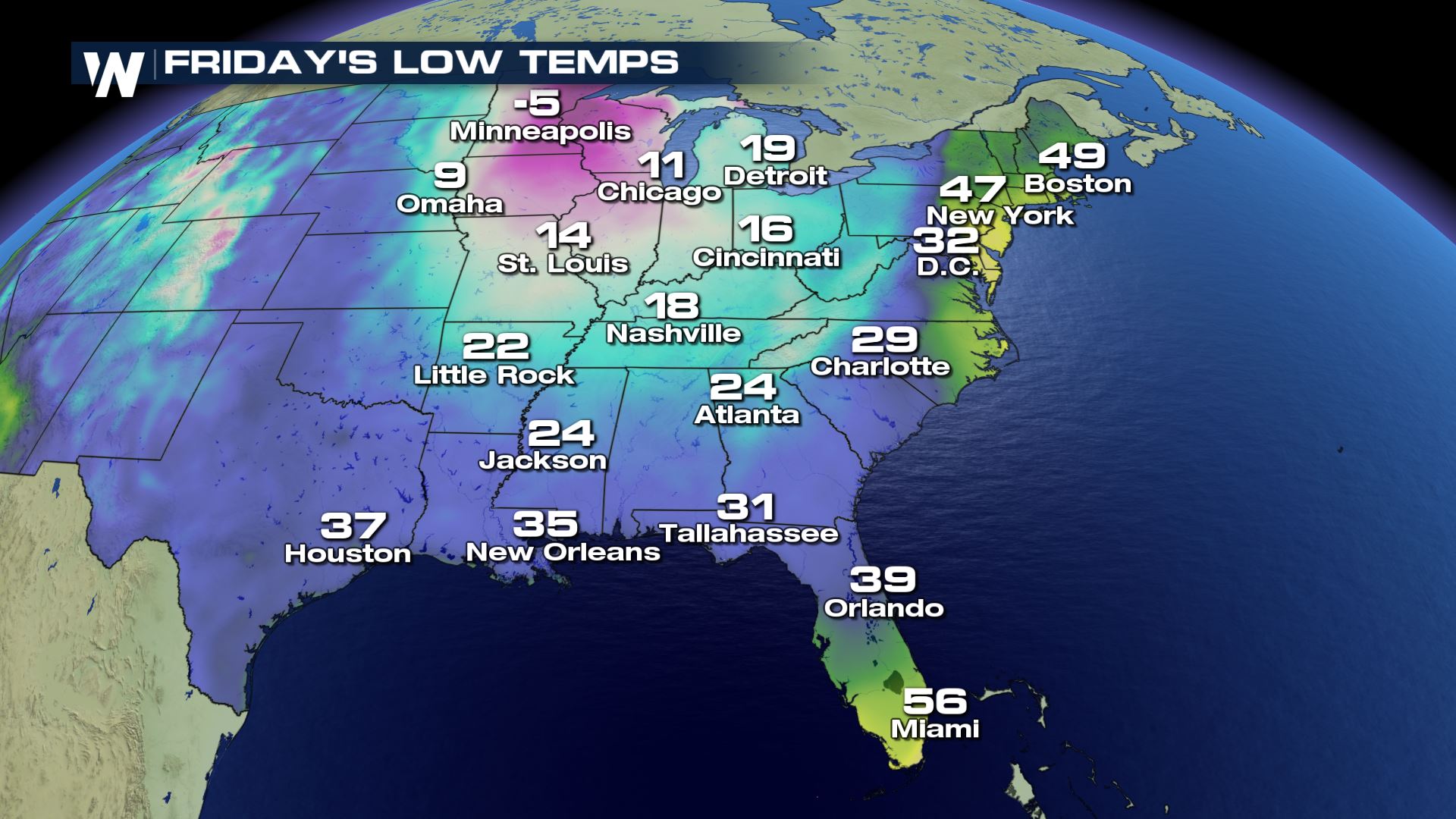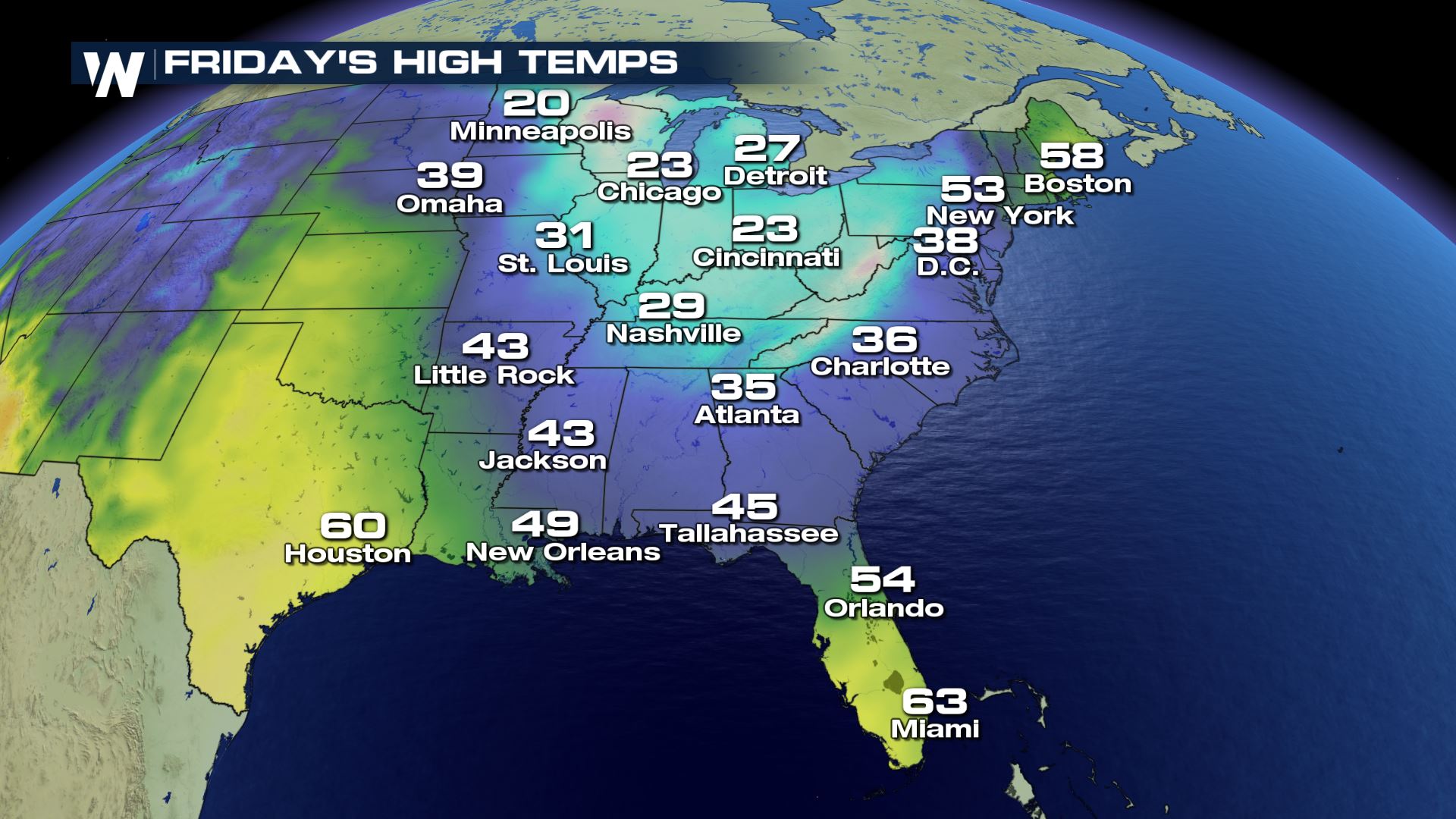 Cincinnati's extended forecast shows how strong the cold air is: Highs go from in the 50 to the 20s within the 48 hour window.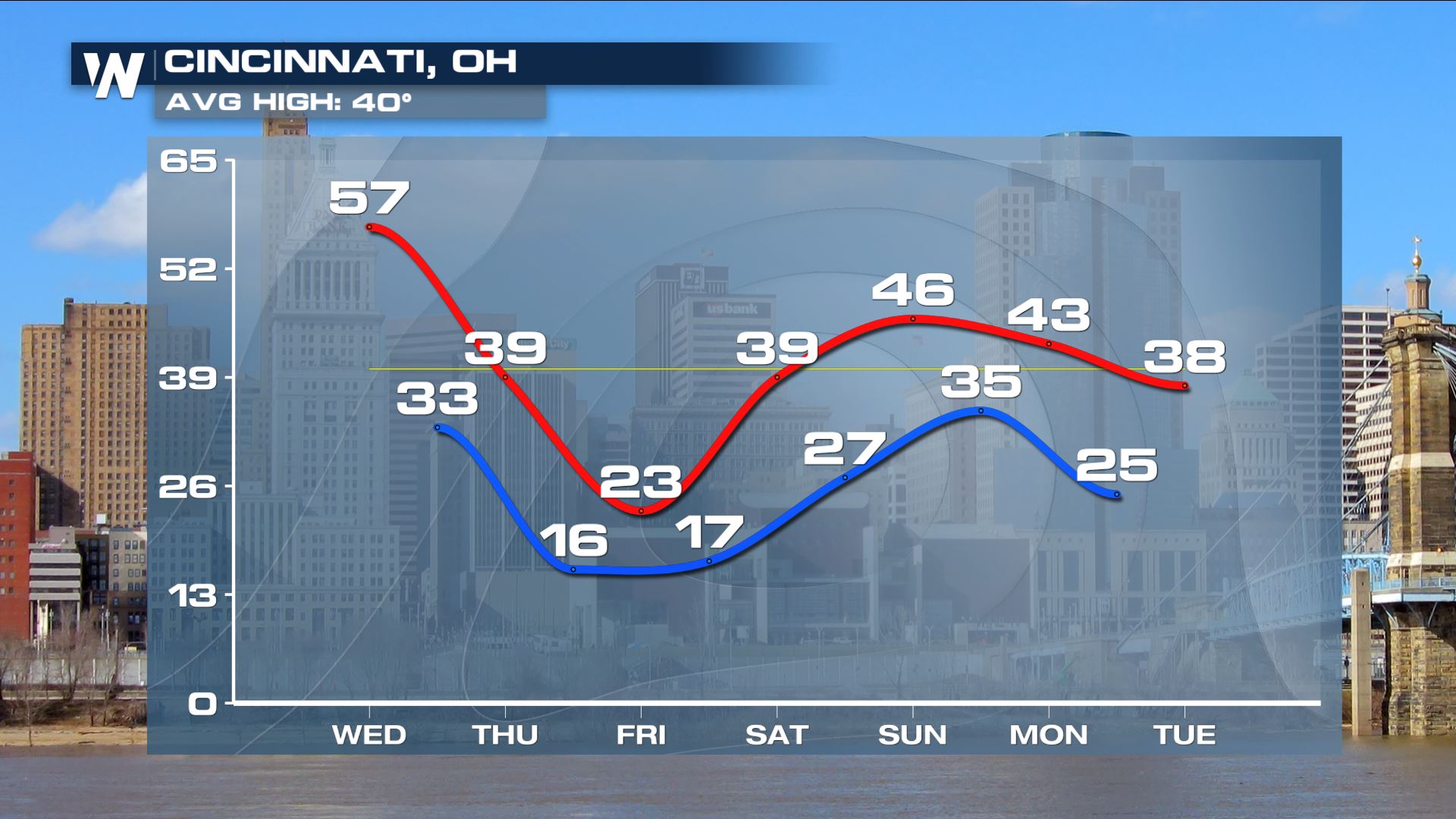 The cold air even reaches the deep south. Atlanta sees a drop in temps while it remains cool through the weekend with a slow warming trend working back into the area.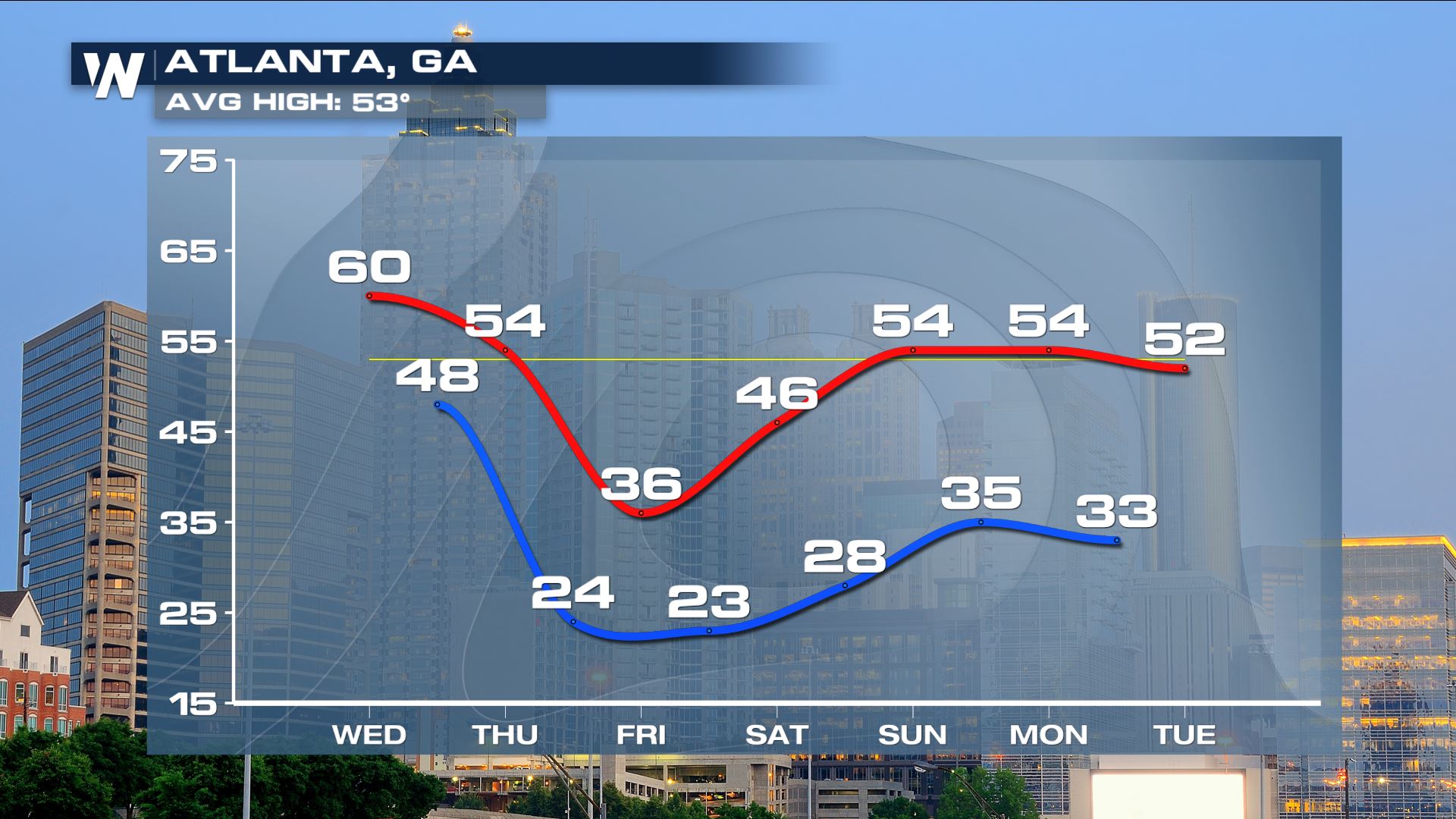 Even farther south, Tampa will be feeling like Christmas for the holiday itself. Check out the drop from the 70s into the 50s!