Temperatures for much of the country have been bone-chilling the last few days, and Wednesday morning was no different. Low temperatures Wednesday morning fell into the single digits in the northern tier, with Hibbing, MN setting a new record low at 4°. Brr! There is good news, though: a warmup is on the way for many cities this weekend!
Another widespread cold morning is expected Thursday, with low temperatures from Nashville to Atlanta to the I-95 corridor at or below freezing. This could be near record cold for parts of Texas through the Southeast, even as far north as New York City! It will still be chilly Friday morning, but the warmup will be underway going into Saturday morning for most.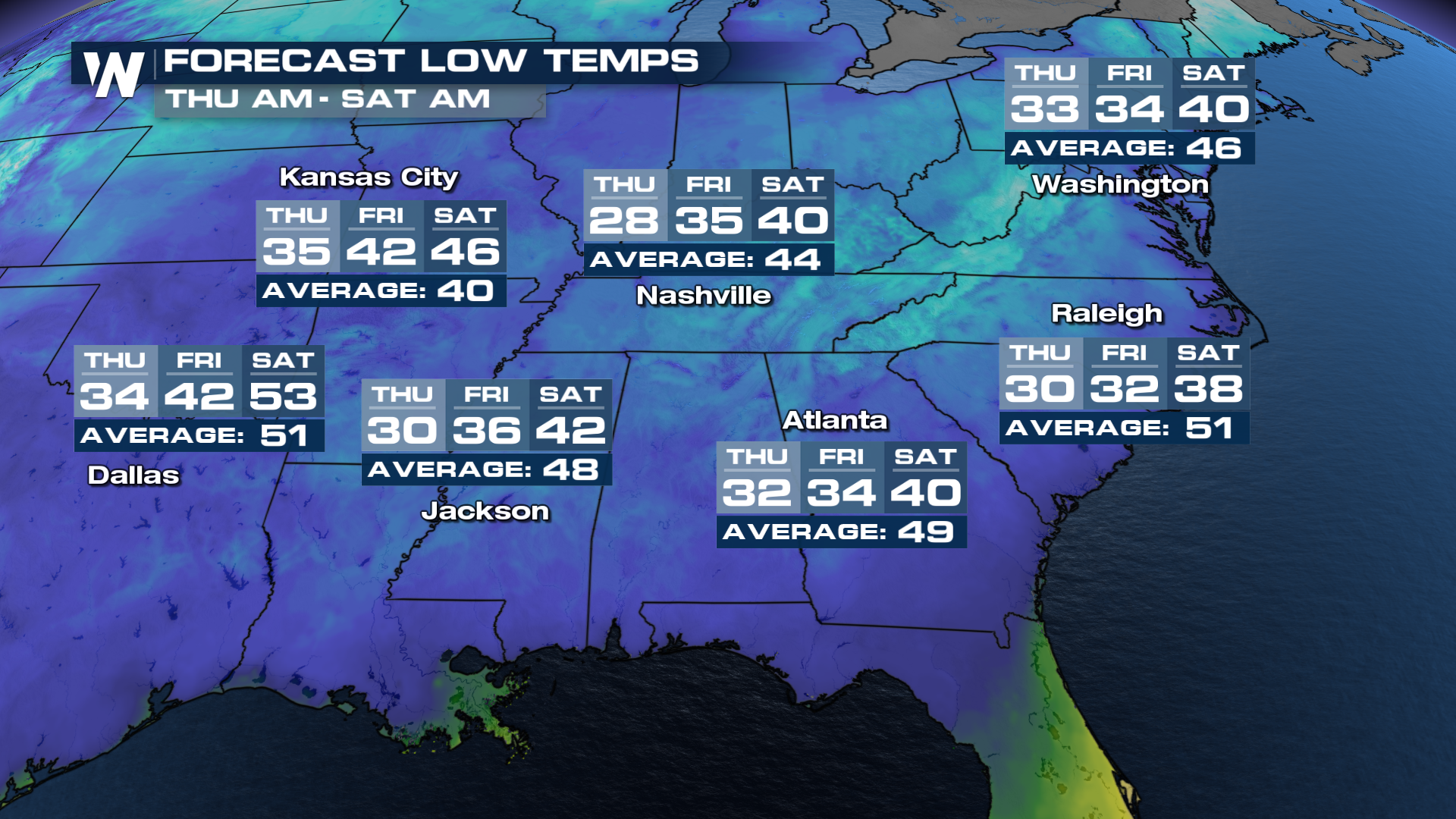 Frost and Freeze alerts are also in place for many of these same areas, from southeast Texas through the Mid-Atlantic coast. These are typically only issued once, when temperatures will be at their coldest since growing season started and cold enough to kill remaining plans. So while overnight lows will be brutally cold once again in the central and southern Plains, since we've already hit our coldest air of the season so far, additional frost/freeze alerts will not be issued.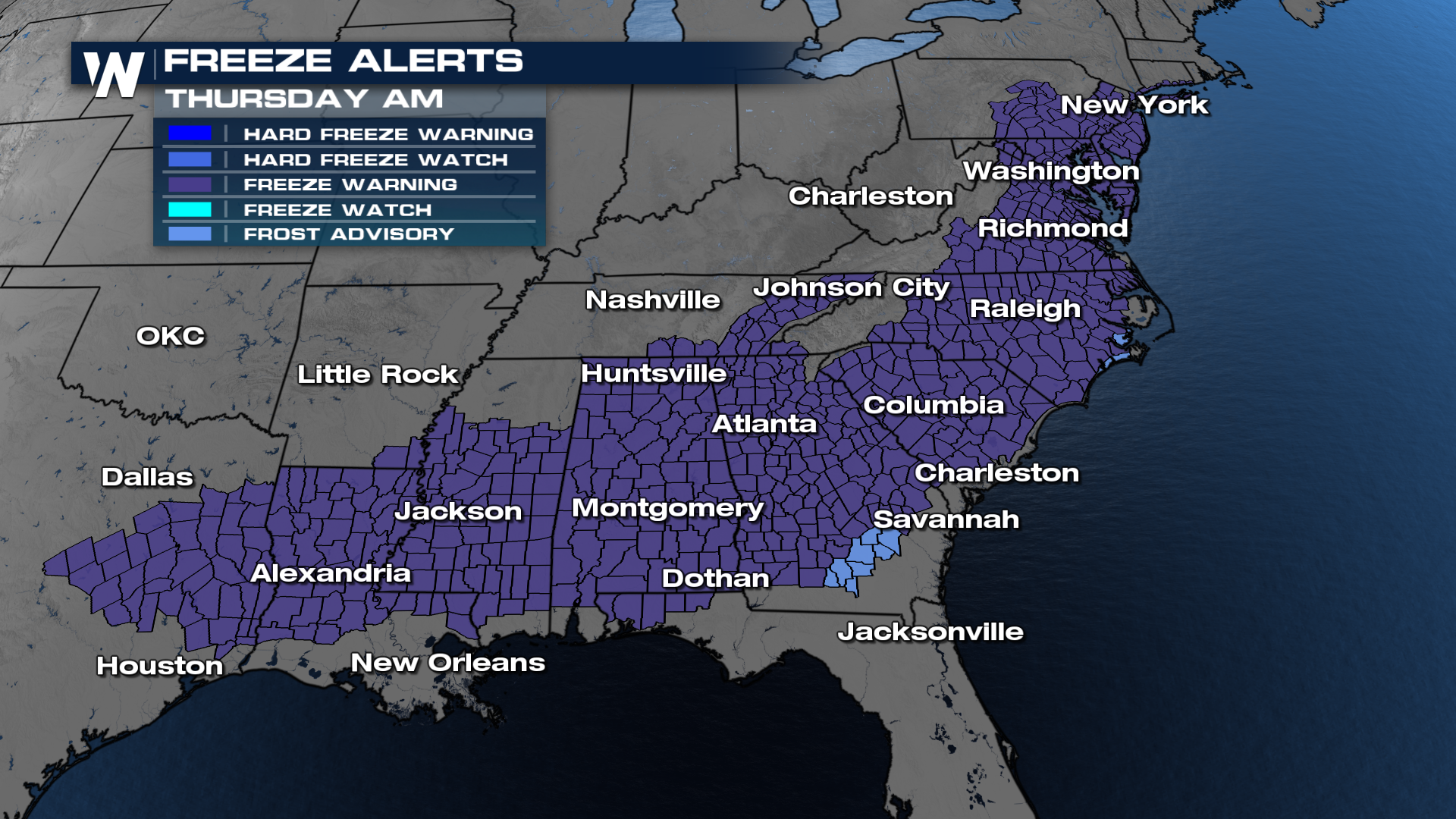 Record cold low temperatures may be tied or broken again on Thursday morning. If you still have plants growing and you want to keep them alive, cover them up or take them inside to protect them from a freeze.