This week---May 25 through May 29, 2020---is
Arizona Heat Awareness Week
.  The Arizona Department of Health Services and the three National Weather Service offices in Arizona have joined together to raise awareness and provide safety information to residents for the upcoming hot season. The timing of this safety campaign could not have been better, as a
hot streak is gripping the Southwest
.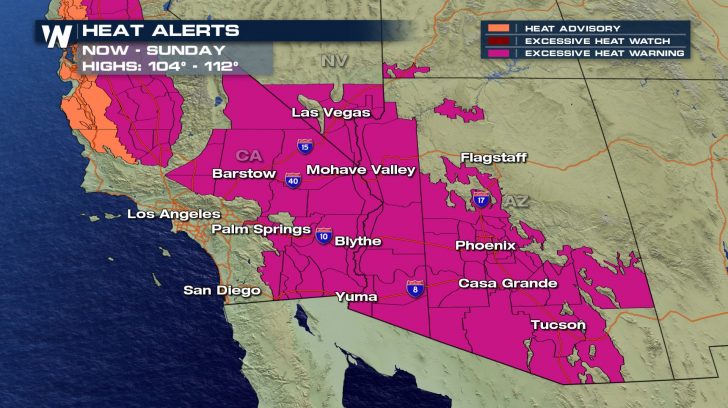 Heat-related illnesses are a leading cause of death from natural weather or environmental events in the United States each year.  The two common types of heat-related illnesses are heat exhaustion and heat stroke.  According to the Centers for Disease Control and Prevention (CDC), more than 600 people in the United States are killed by extreme heat every year.  The majority of those deaths occur in just three states, including Arizona. There are many ways to prevent heat illness.  Click
HERE
for some tips from the National Oceanic and Atmospheric Administration.  Click
HERE
for some great resources from the Arizona Department of Health Services. Here is some great advice on how to safely beat the heat during the summer months from WeatherNation's John Van Pelt. https://youtu.be/agwdLgKm-t0 . It's also important to not forget about pets and animals during the hotter months.  Here are some tips from the Central Nebraska Humane Society. https://youtu.be/A7vusalEPj0 . This beneficial information is great to keep in mind for the rest of the summer.  From May through September, the forecast usually includes triple-digit temperatures in Arizona.  That will certainly be the case in the days ahead.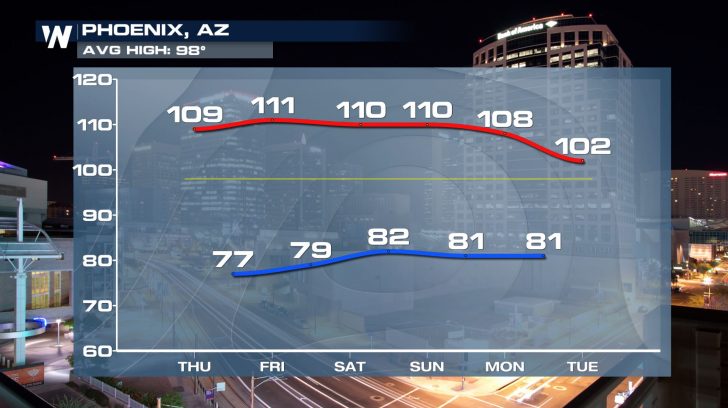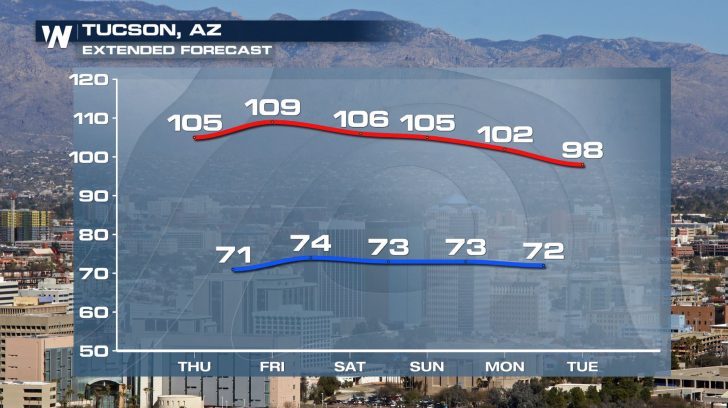 Seasonal and long-term trends indicate that hotter-than-normal temperatures will continue---and not just for states like Arizona.  In fact, the
Climate Prediction Center's Summer Outlook
indicates most of the continental United States will endure plenty of heat through August. Stay cool.  Stay safe.  Stay tuned to WeatherNation.