A 67-year-old man in Russellville, Arkansas has died from a lightning strike Friday.
According to a Facebook post from the Russellville Courier
, the man was outside doing yard work when he was struck. The post goes on to say that he was transported to the hospital but pronounced dead on arrival. His name has not been released as of Friday night.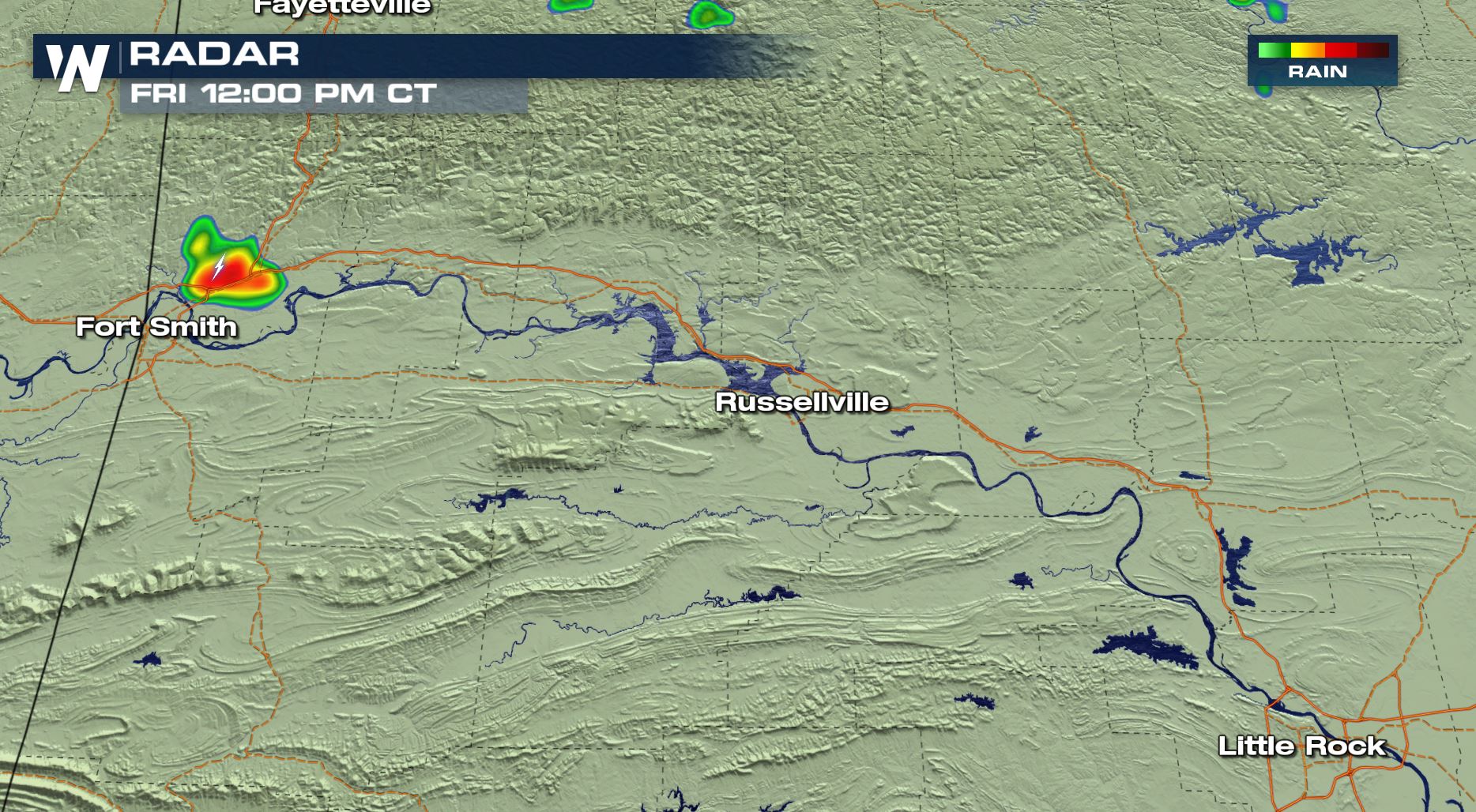 The radar imagery at 12 p.m. Friday, July 6. From a meteorological standpoint, the thunderstorms that allegedly caused this lightning fatality popped up very quickly. The image above is at noon Friday where the radar over Russellville, AR was quiet.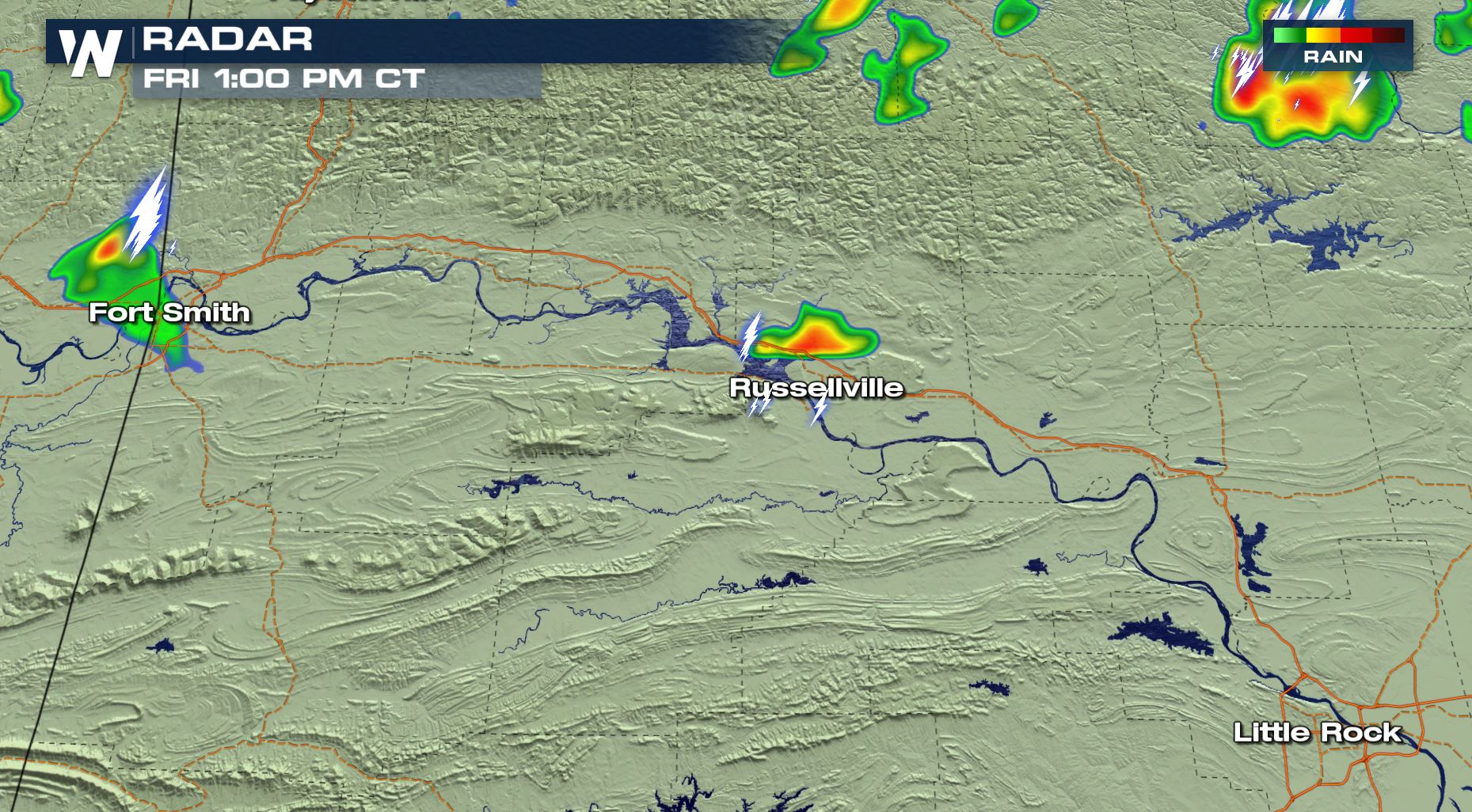 The radar imagery at 1:06 p.m. Friday, July 6 The storm near Russellville first started to show up on the radar around 12:26 p.m. By 1:06 p.m. it was producing lightning. At 1:23 p.m. the National Weather Service office in Little Rock, Arkansas issued a Significant Weather Advisory for Russellville and several other towns. The lightning fatality occurred at some point between 1 and 2 p.m. and the NWS estimates near 1:30 p.m. based on radar data.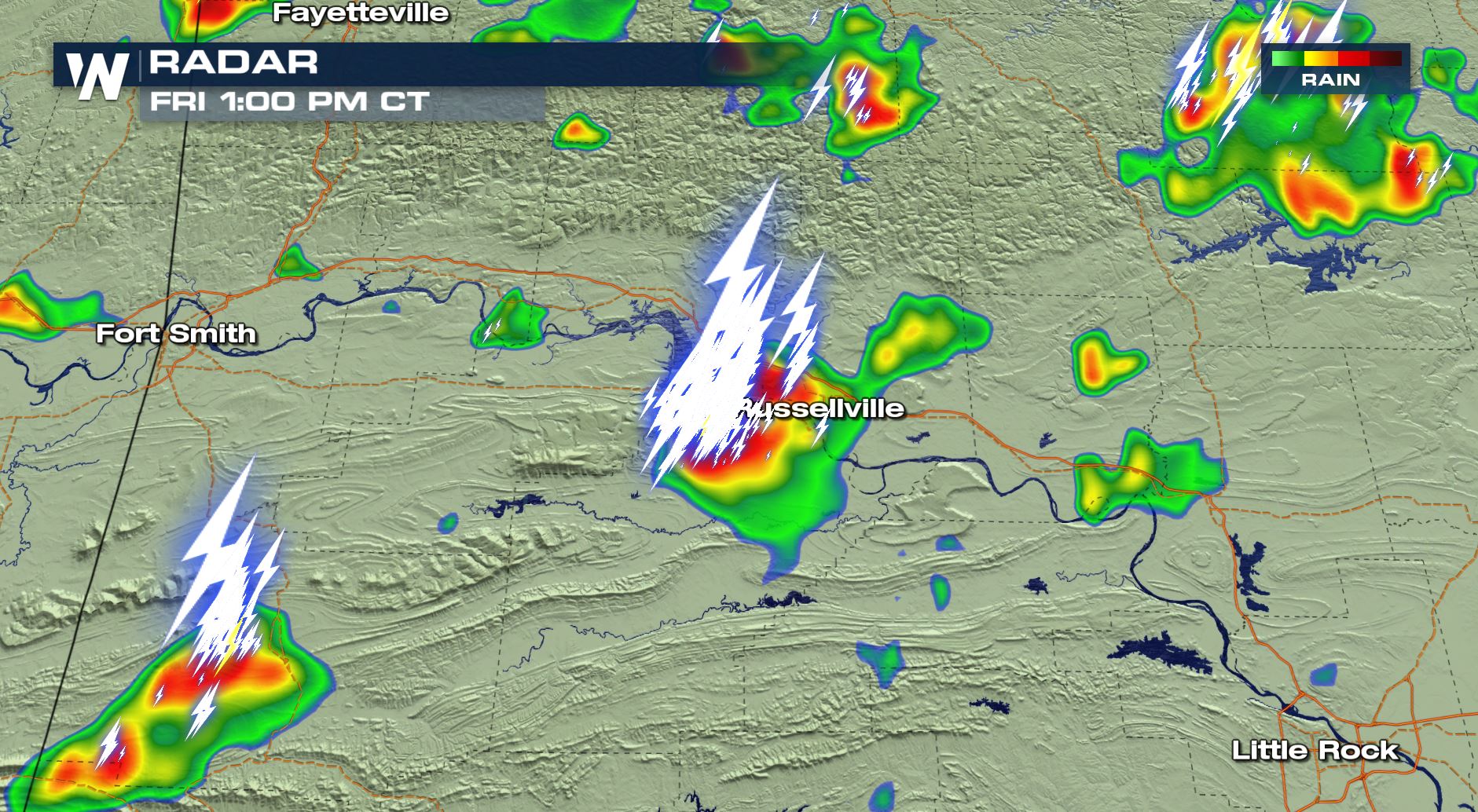 The radar imagery near 2 p.m. Friday, July 6 We show you the hour-by-hour radar imagery to show you how quickly some storms pop up and how quickly lightning can develop within these growing storms. This storm first showed up on radar around 12:26 p.m. and within 30-40 minutes it was producing dangerous lightning. We urge you to be weather aware and monitor your surroundings when outside this summer. We can't speak to the circumstances with this particular lightning fatality in Arkansas because we don't know the  whole story, but we urge you to please seek shelter if you see lightning or hear thunder.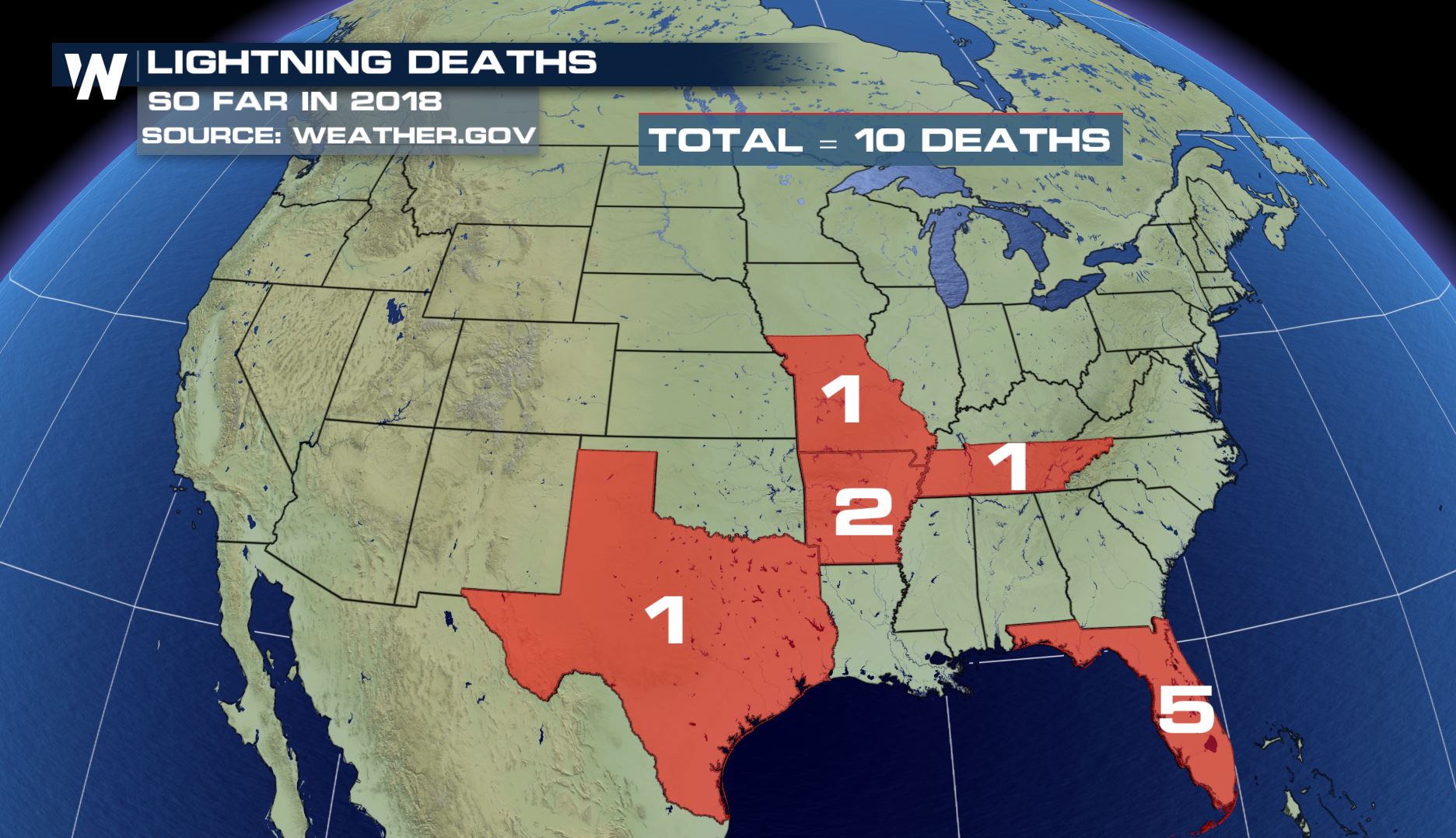 The lightning incident in Arkansas Friday came one day after a deadly strike in Missouri Thursday. It marks the fourth lightning-related fatality in two weeks. July is historically the deadliest month regarding lightning strikes.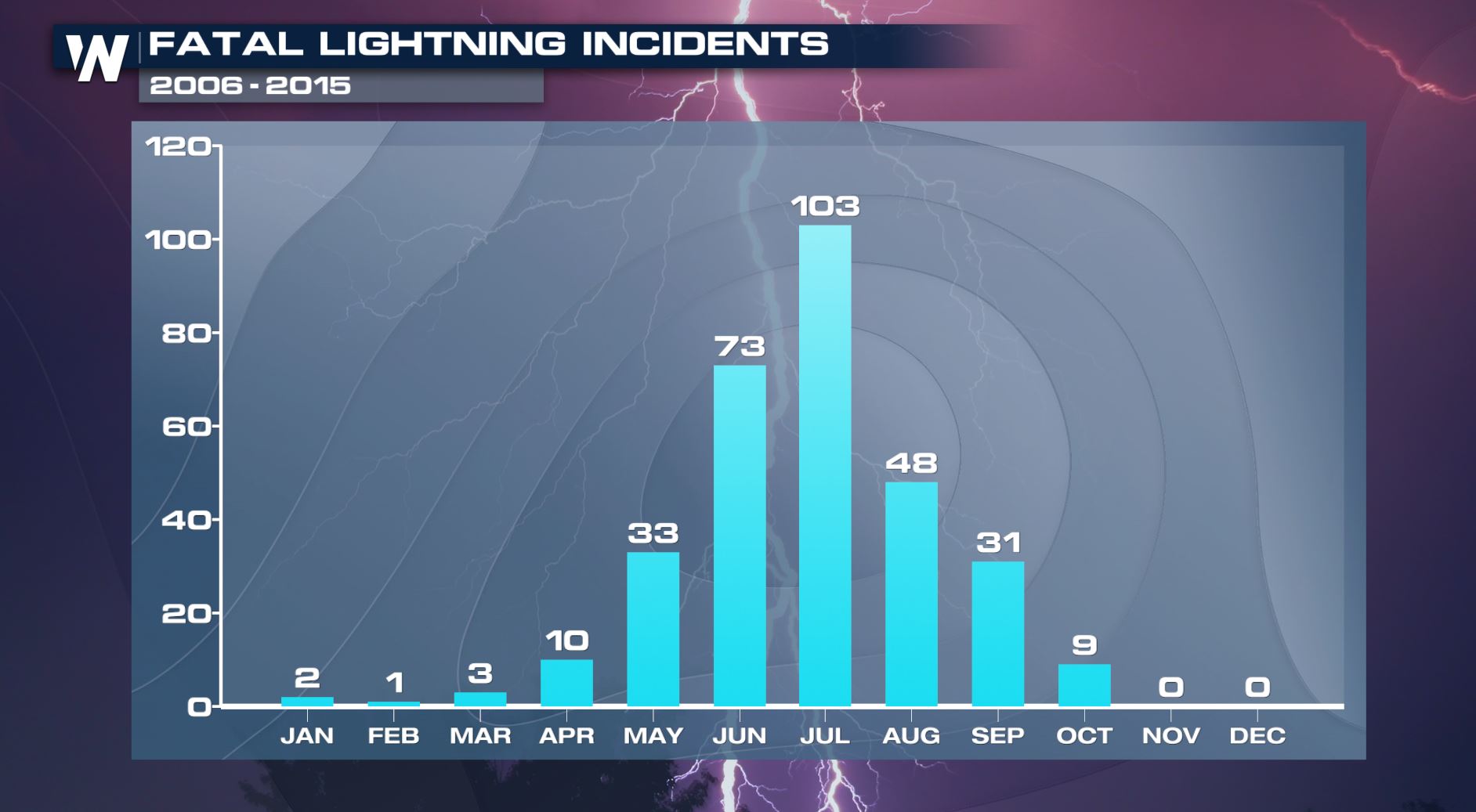 Remember these helpful tips from the National Weather Service for thunderstorms!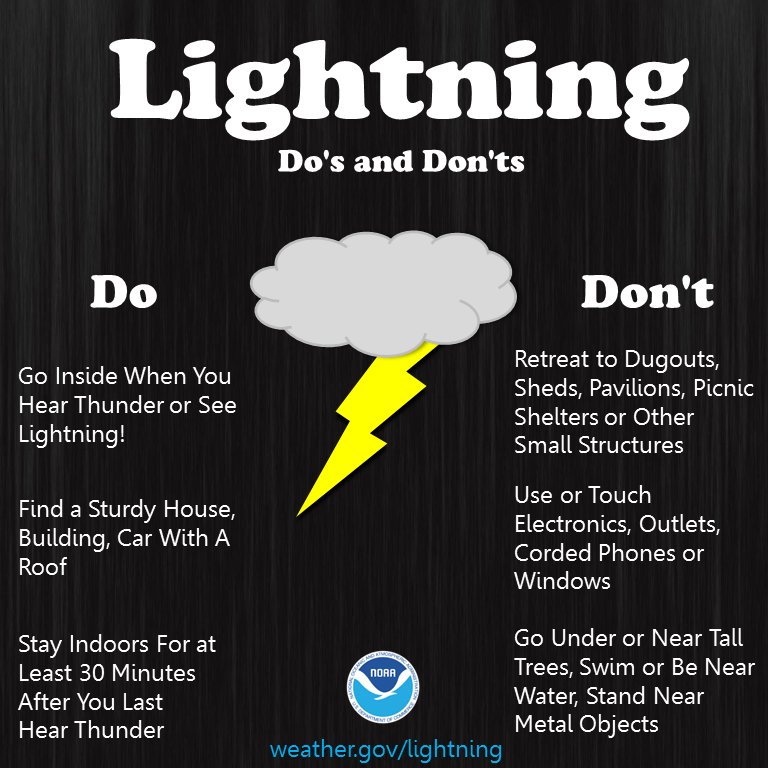 Courtesy NOAA/NWS For WeatherNation, Meteorologist Steve Glazier