Tropical Depression Nine has formed in the central Atlantic Ocean.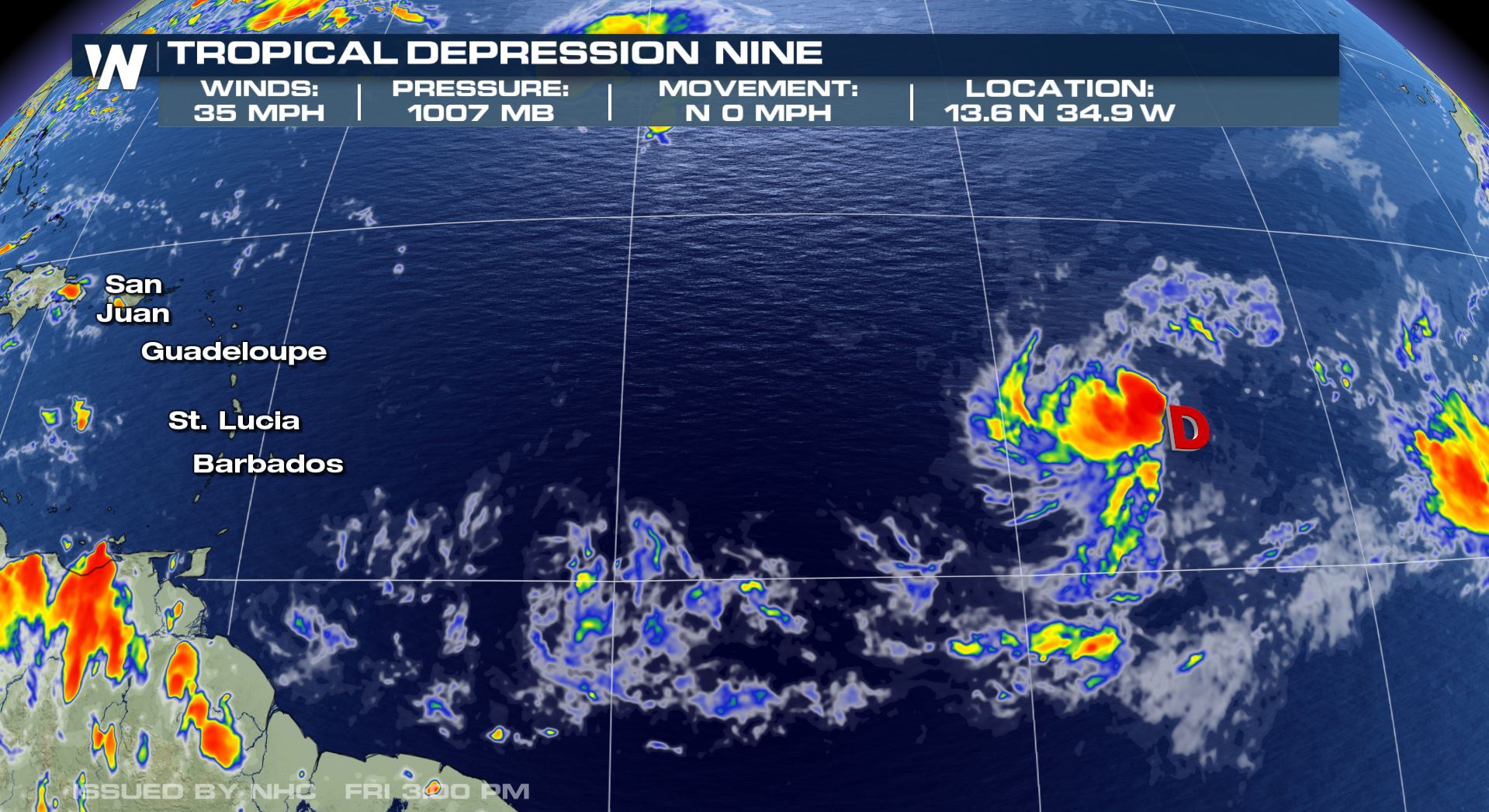 Tropical Depression Nine storm statistics as of 5 p.m. ET Friday, September 7. As of 5 p.m. Friday, the storm was located near 13.6 North and 34.9 W. That puts Tropical Depression Nine about 1,500 miles east of Barbados, 2,000 miles east-southeast of Puerto Rico, and about 3,000 miles southeast of Key West, Florida. As of the 5 p.m. advisory, Tropical Depression Nine had 35 mile per hour winds and was nearly stationary. The central minimum pressure was near 1007 millibars.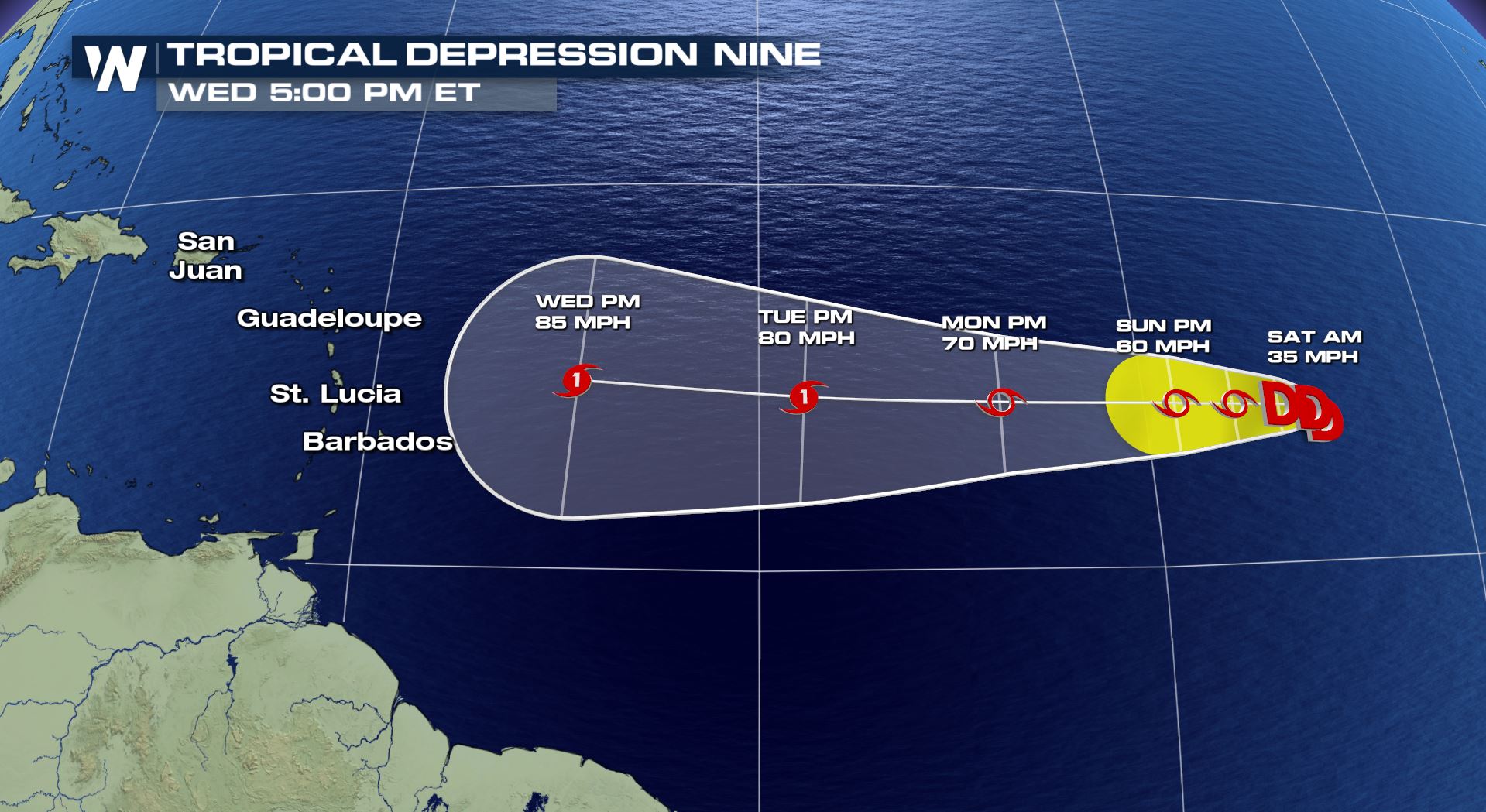 Tropical Depression Nine forecast track through Wednesday, September 12 On the forecast track, Tropical Depression Nine is expected to move due west and could be near the eastern Caribbean Wednesday to Thursday, September 12-13. The latest forecast is calling or a steady strengthening during the five-day period. The latest forecast has the storm as a hurricane to the east of the Caribbean by midweek.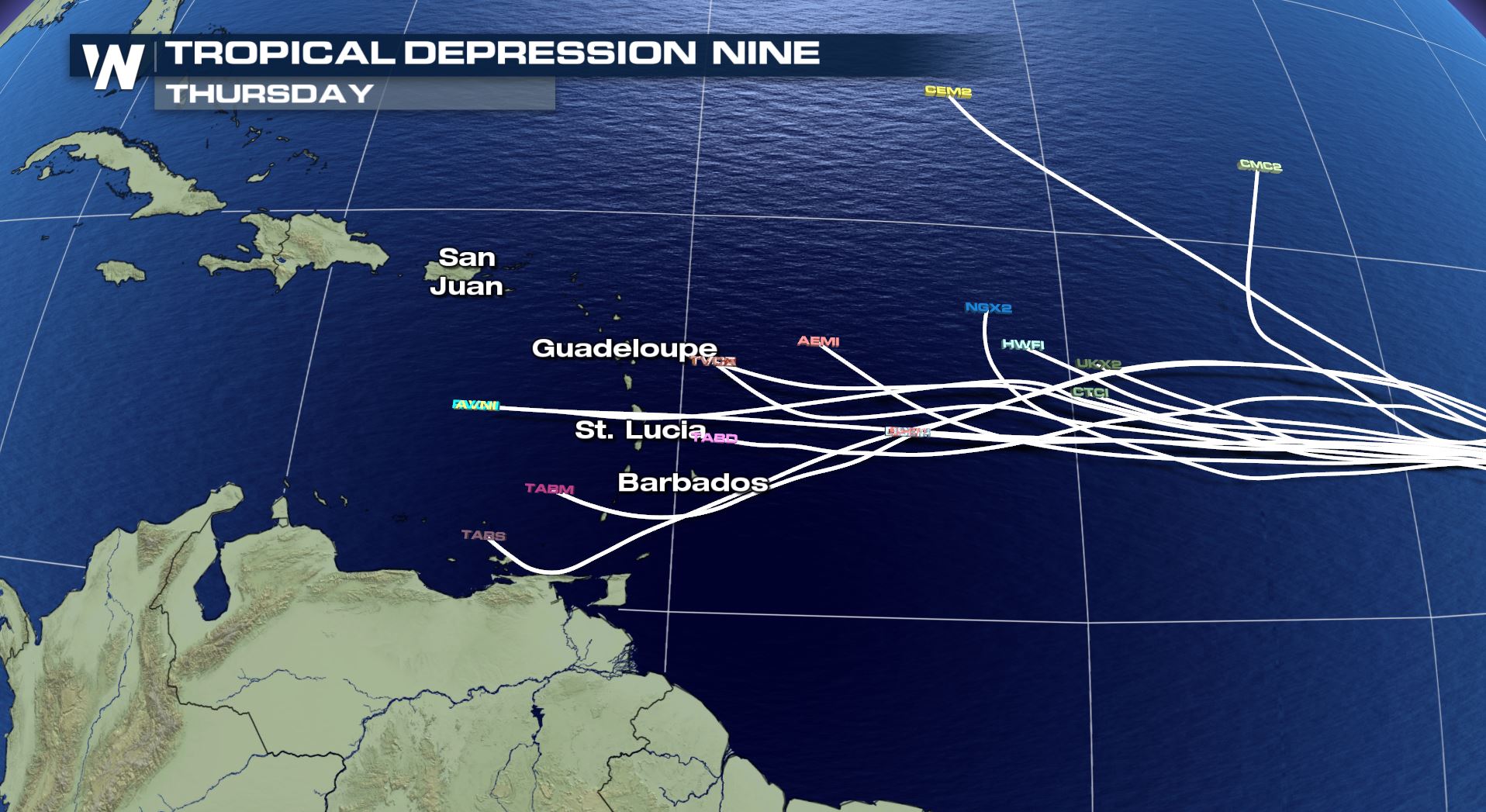 The forecast models for Tropical Depression Nine through Thursday, September 13 After the five-day period, the American (GFS) model and European (ECMWF) model both take the system into the Caribbean through Friday, September 14. At that point, it's too early to tell how strong it will be. Right now, it is best to listen to local officials for any preparations for this storm. Monitor the daily forecast to see if there are any changes. We will update you daily on the tropical weather. For WeatherNation, Meteorologist Steve Glazier