We are monitoring three tropical disturbances in the Atlantic Basin. Two of them are likely to further develop over the next five days. The first tropical wave passed through the Windward Islands recently and is now moving through the eastern Caribbean Sea. It's moving at around 20 mph and is currently a large area of disorganized showers and thunderstorms.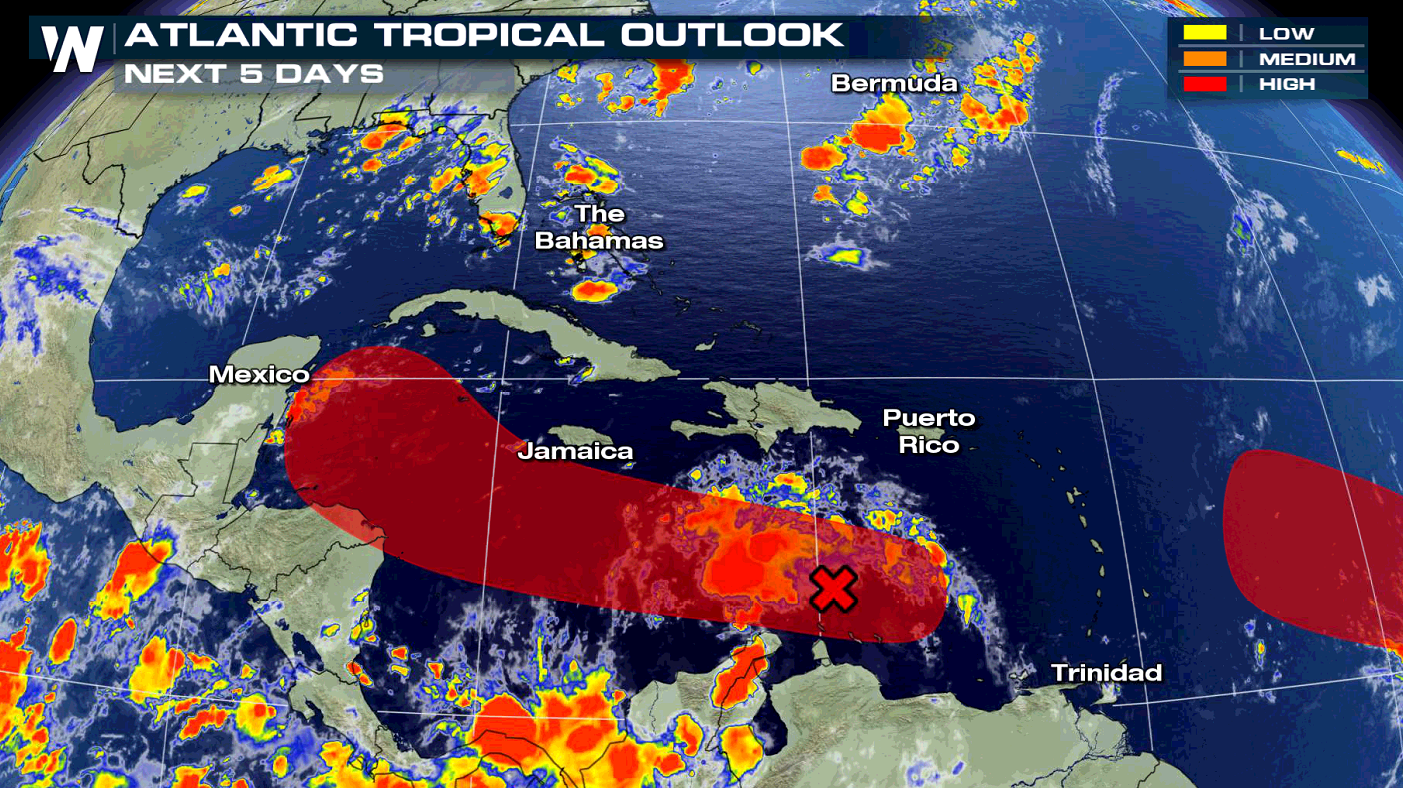 The system, named
Invest 97L
(for now), is expected to organize further as it continues to move westward. In terms of the forecast models, our spaghetti plots are in good agreement with the storm moving through to the western Caribbean Sea. Longer term, solutions begin to vary, as the models take the storm into the Gulf of Mexico. The
National Hurricane Center (NHC
) gives this storm a 40% chance to become a tropical system within the next couple of days, but 80% chance by 5 days.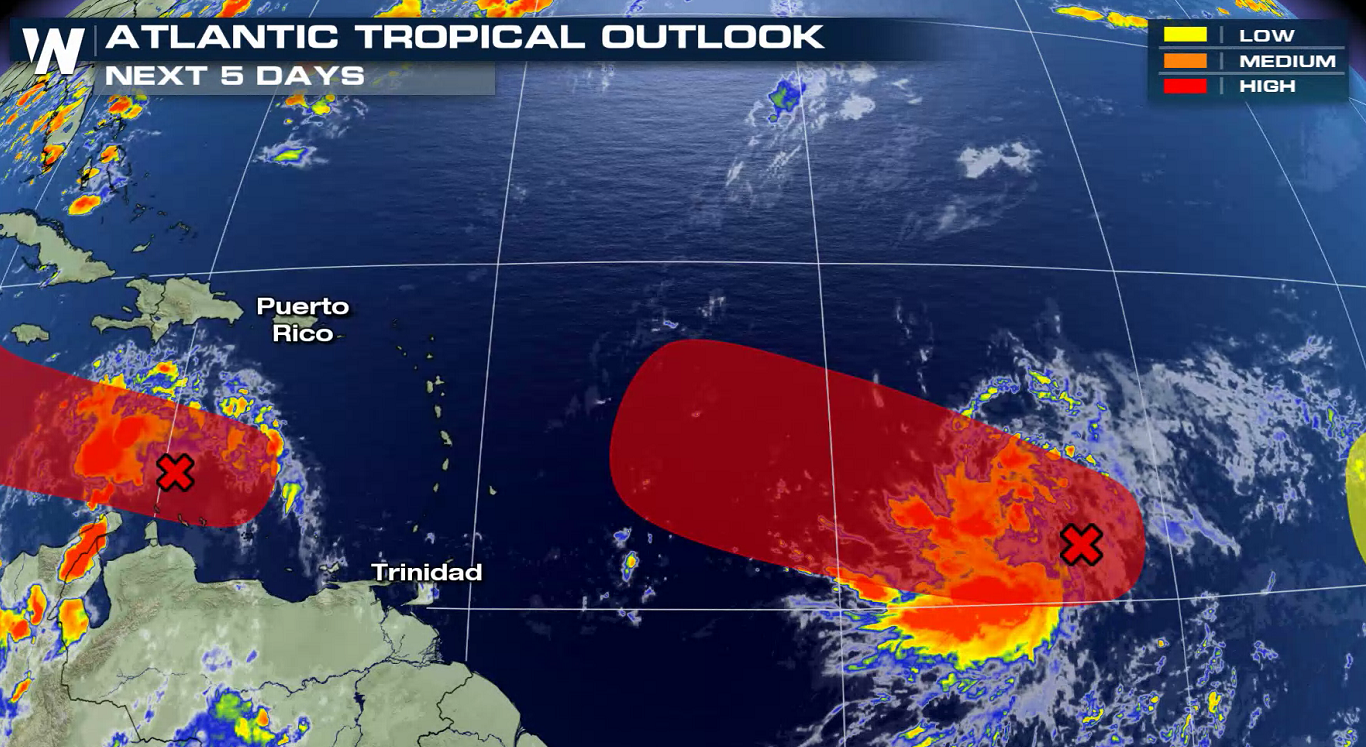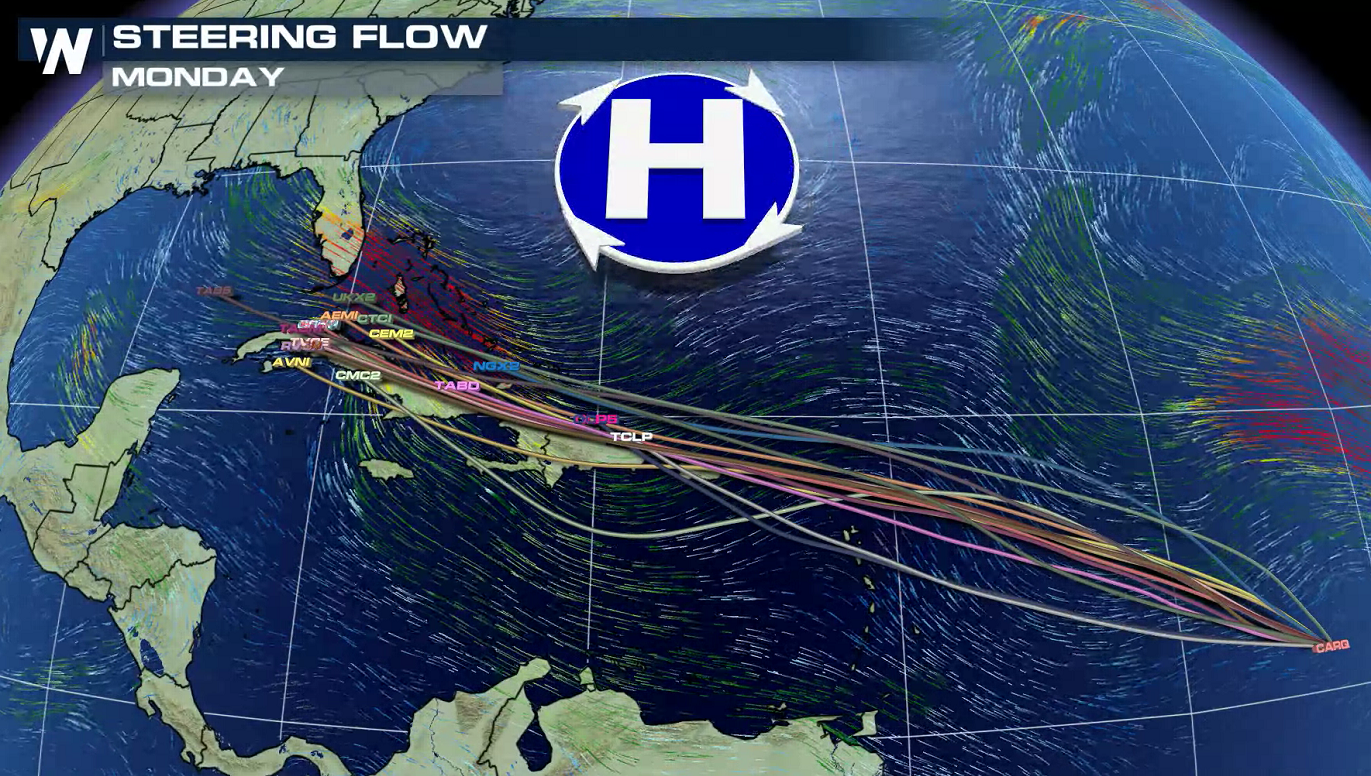 The second tropical wave is still over the eastern Atlantic and is forecast to interact with another disturbance. This wave has a high chance (90%) of tropical development in 2 to 5 days and will be the next system to watch. The
National Hurricane Center
says "Environmental conditions are conducive for further development, and a tropical depression is expected to form during the next day or two while the system moves generally west-northwestward at 15 to 20 mph across the central and western portions of the tropical Atlantic."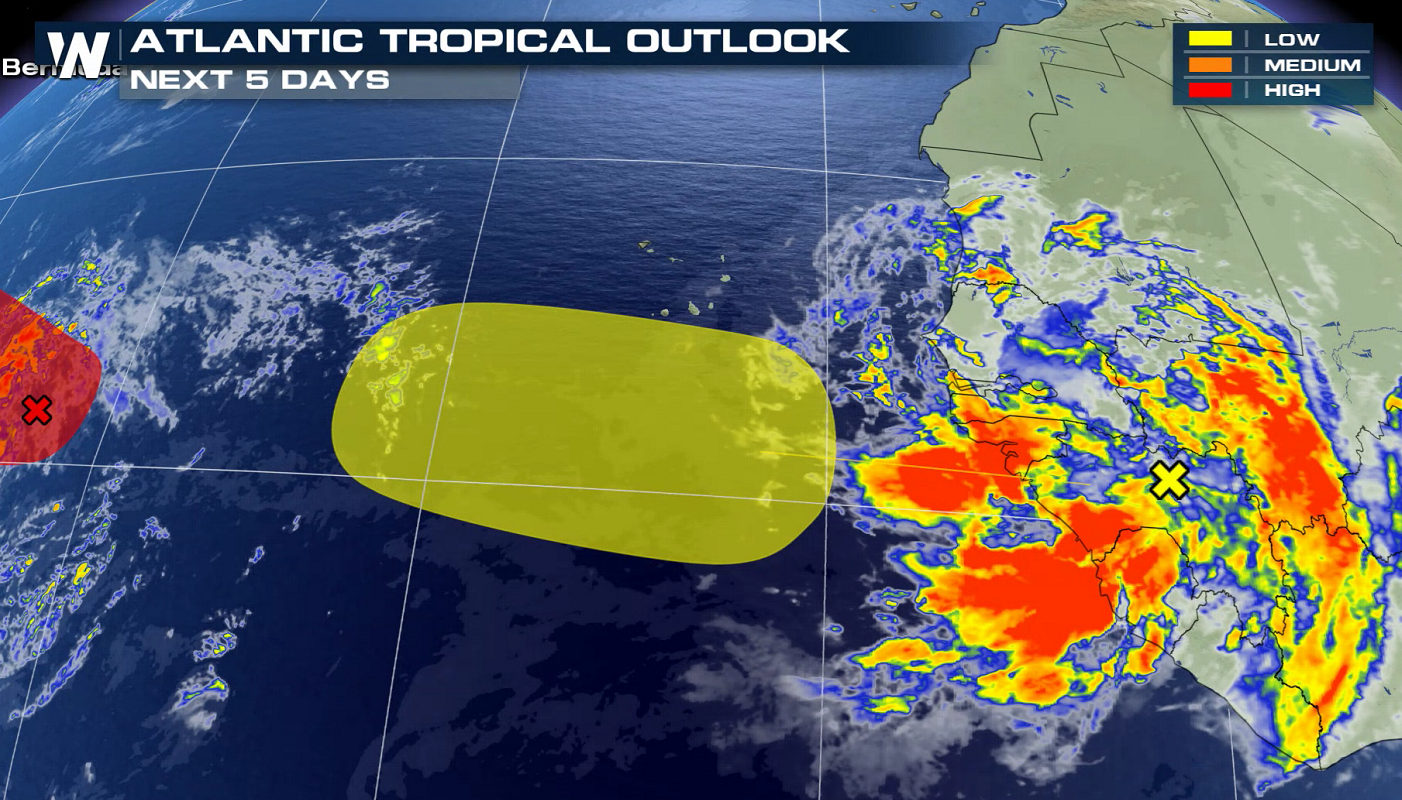 A large area of showers and thunderstorms is associated with a third tropical wave set to emerge off the coast of Africa. Development is not expected in the near term. The next name to listen for if any of these disturbances get named will be "Laura".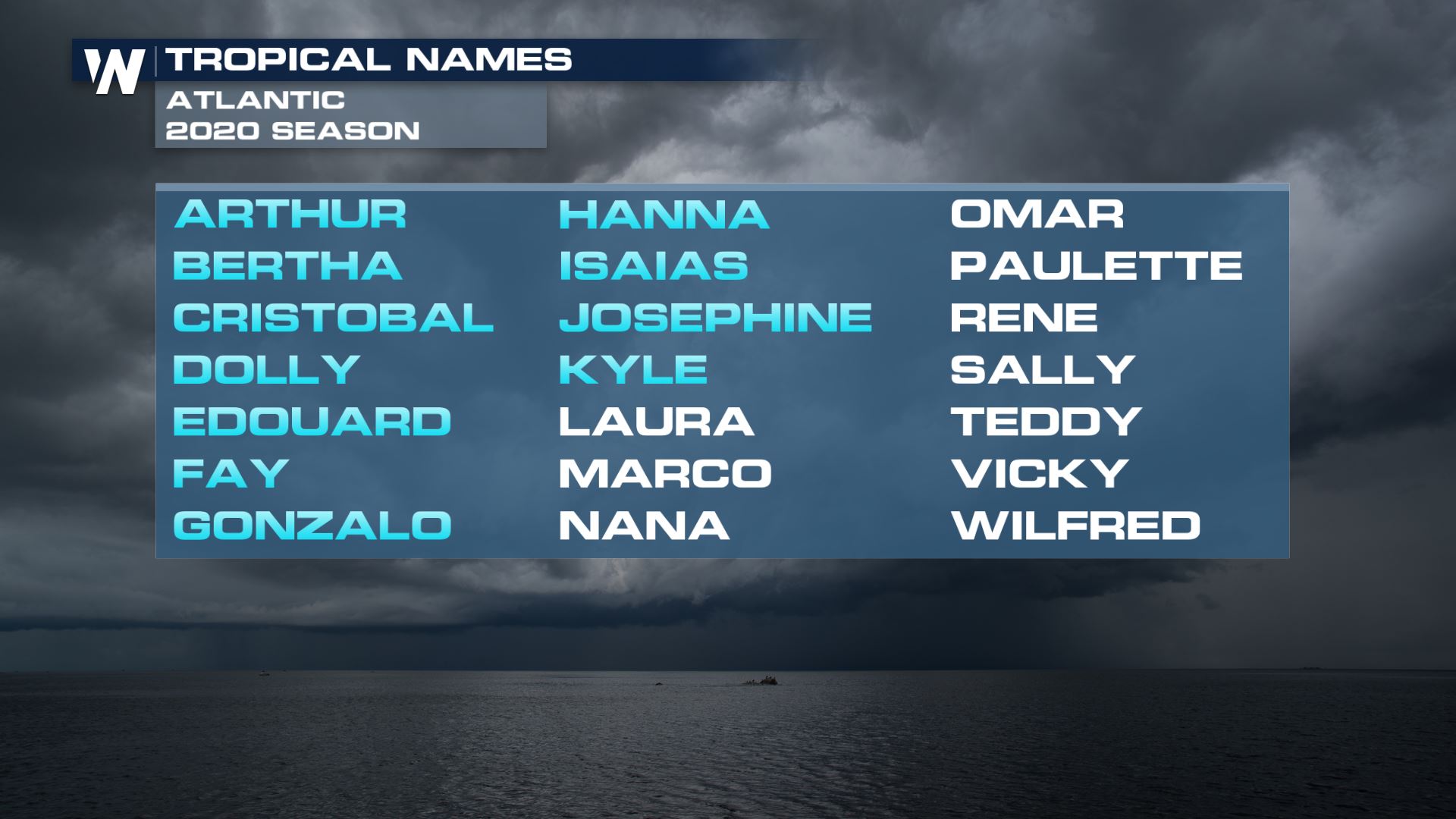 Usually in the month of August there are three paths that storms typically follow as seen below. And as our models have forecast they are likely to follow suit as well.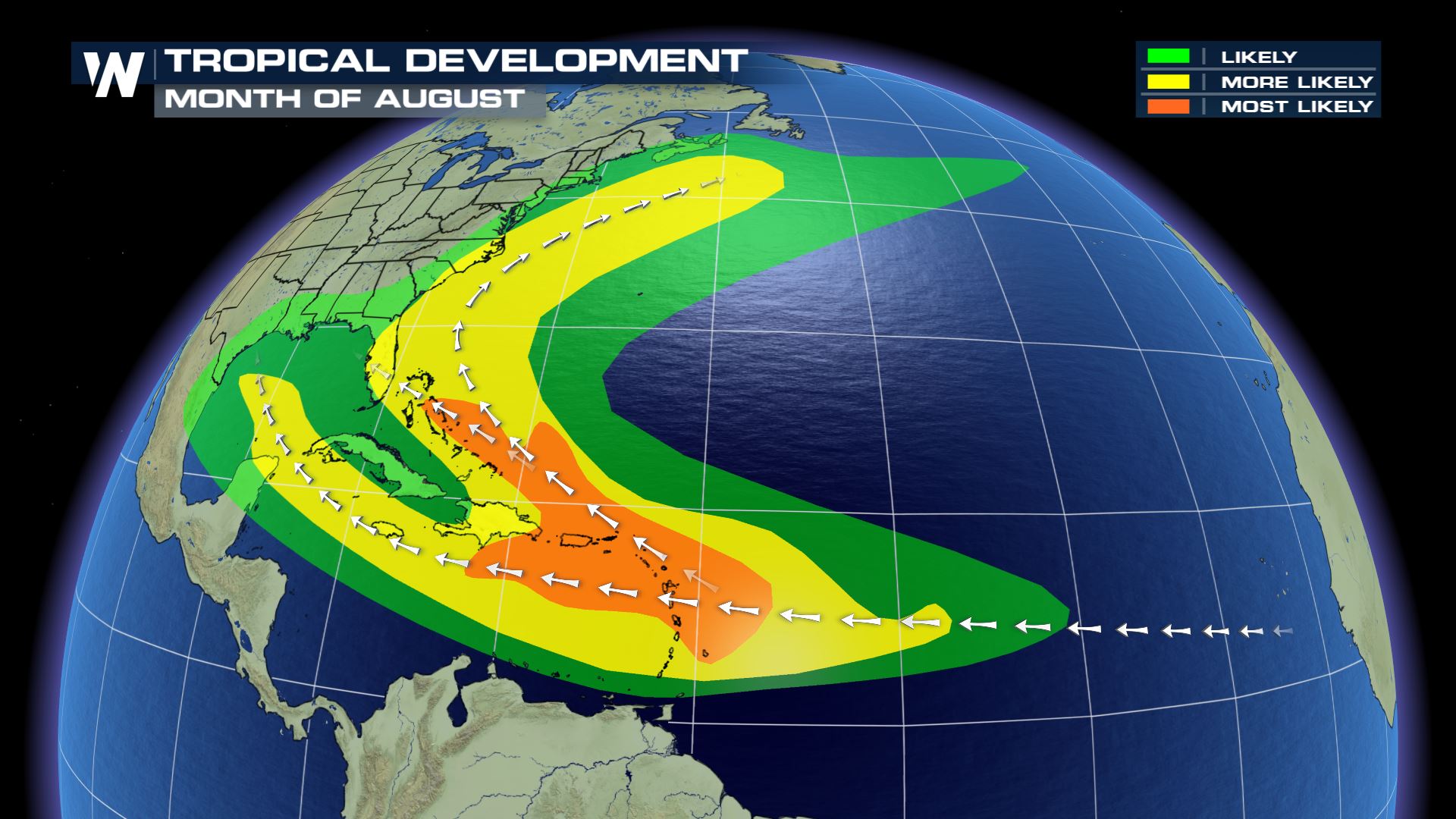 For more information on the Atlantic follow us on twitter, @WeatherNation! https://twitter.com/WeatherNation/status/1295782707696414720