With Hurricane Zeta bringing impacts to the Gulf Coast and damage to Louisiana and Mississippi, the hurricane season is far from over - a reminder, we have until November 30th for the official end to the Atlantic hurricane season. The historic peak of hurricane season is now behind us, but October and November can still be active. Here's a look back at what we've seen so far: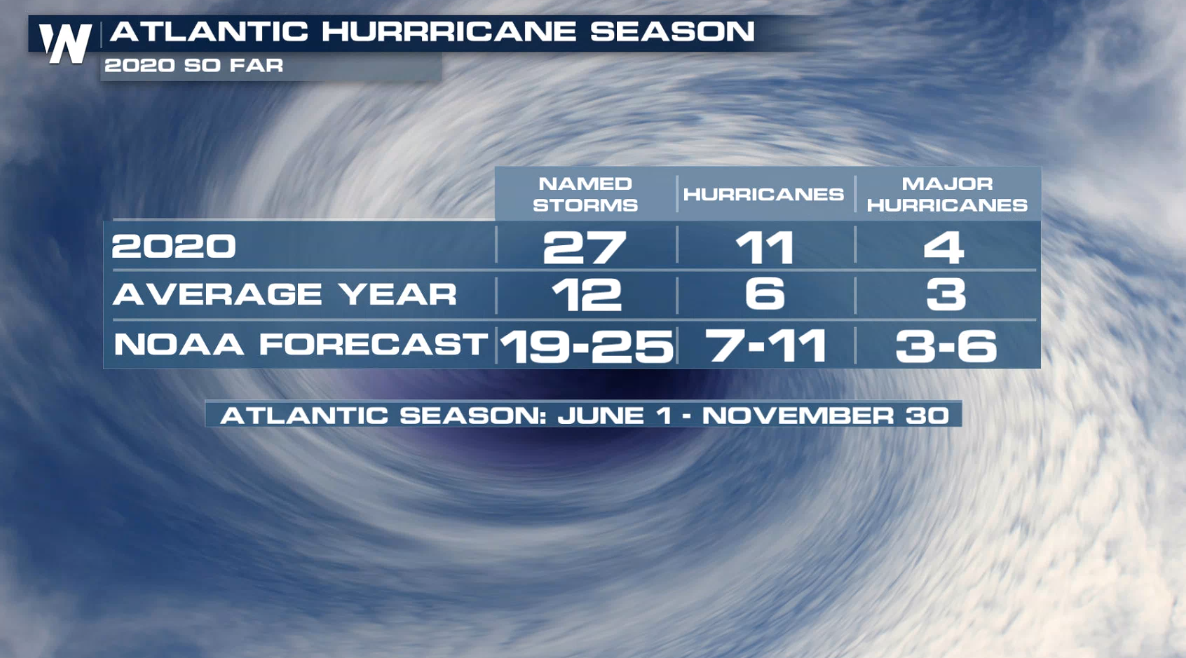 New Area to Watch
A tropical wave is located in the Atlantic basin which is currently near the Windward Islands. It is still a complex of thunderstorms, but has a medium chance (60%) chance of tropical formation.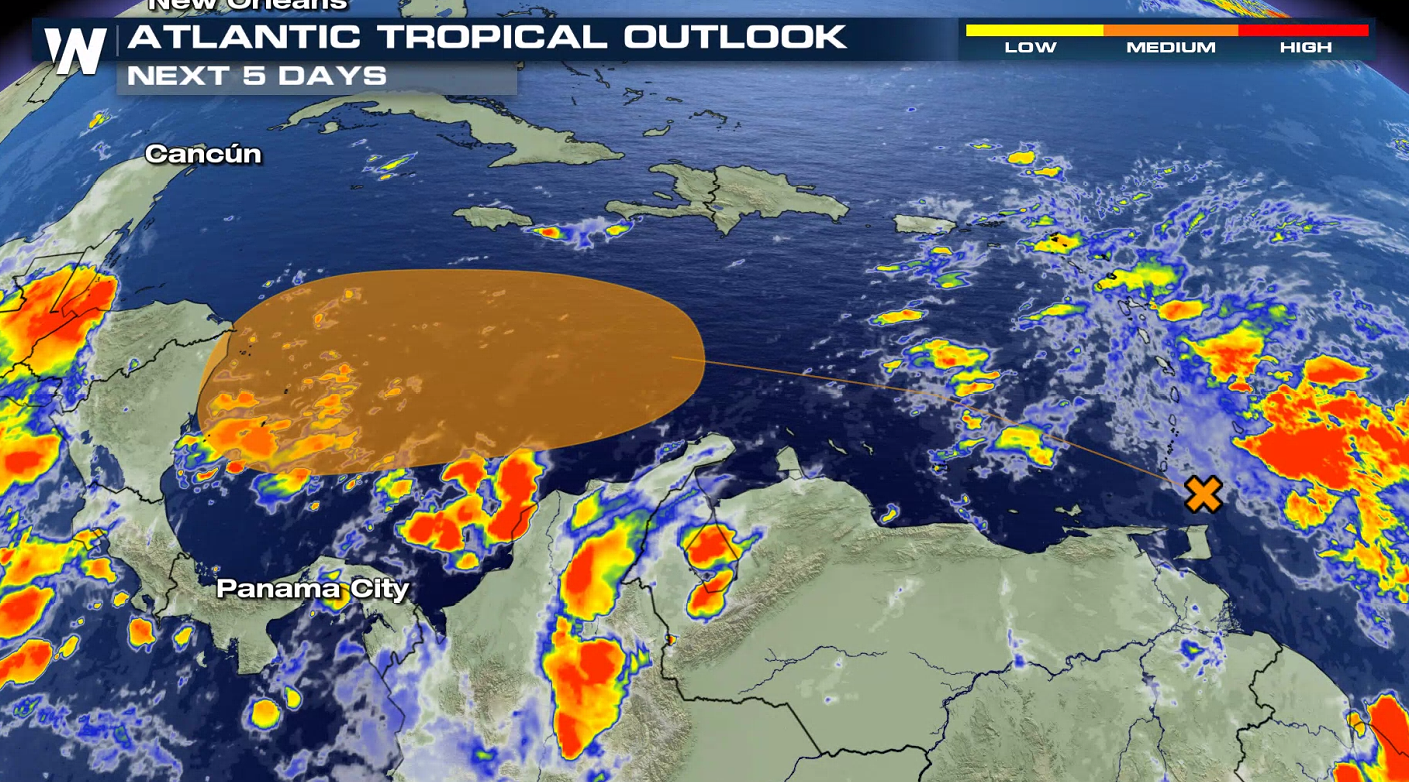 Typically in the month of October storms like to form in the Caribbean and take the path below. November development tends to be near the Greater Antilles and in the western Atlantic.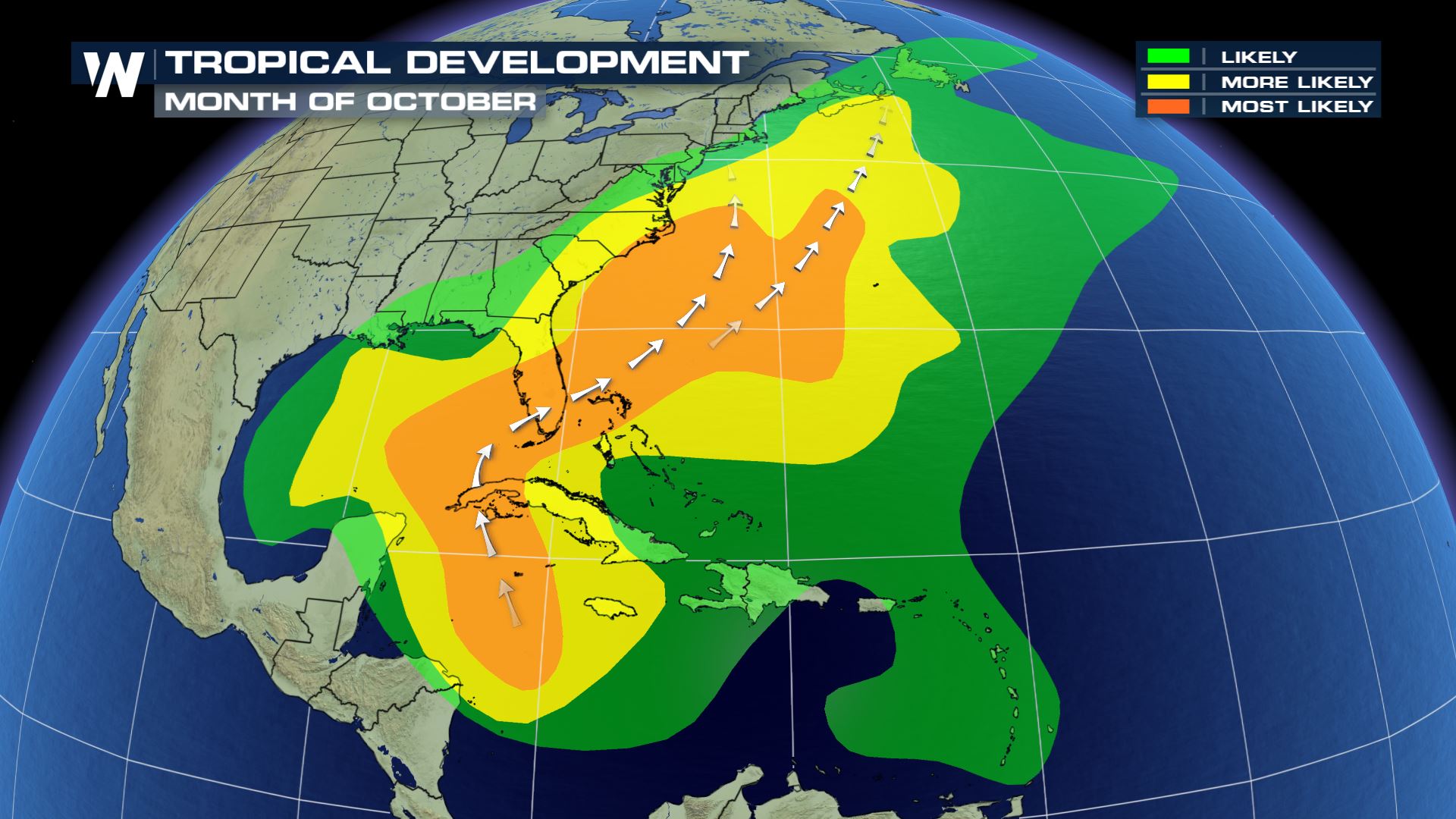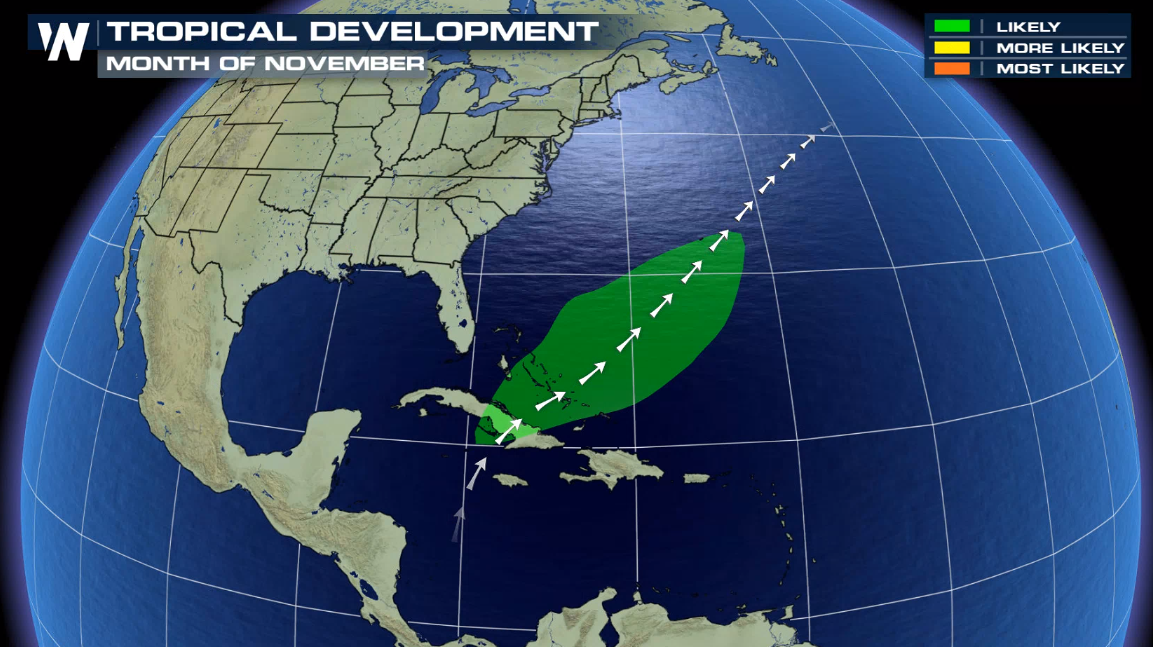 That matches up well with the longer range outlook for the next week. There is moderate confidence that a tropical cyclone will form in the western Caribbean Sea into next week.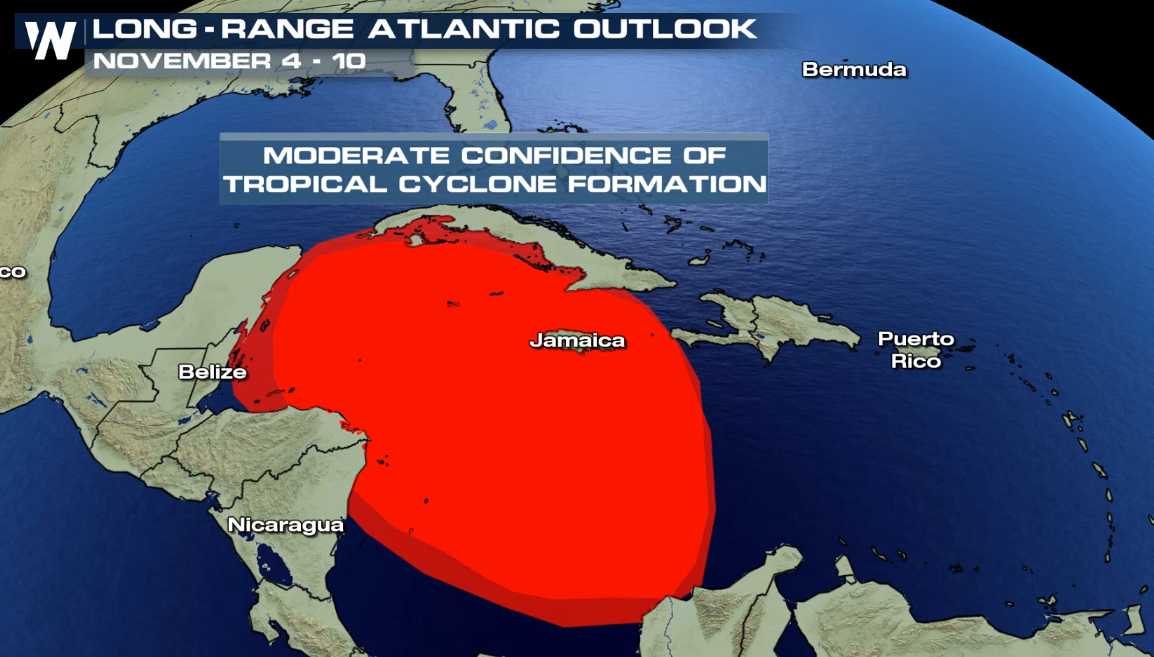 For more information on this tropical wave be sure to tune into Weather Nation where we also have Caribbean local forecasts too!