The Northeast continues to be battered by an autumn Nor'easter, producing very heavy rain and strong wind gusts. Winds have been clocked higher than 80 mph already, along with rainfall totals in excess of 3 inches in some areas. Massive power outages have been reported throughout New England (above).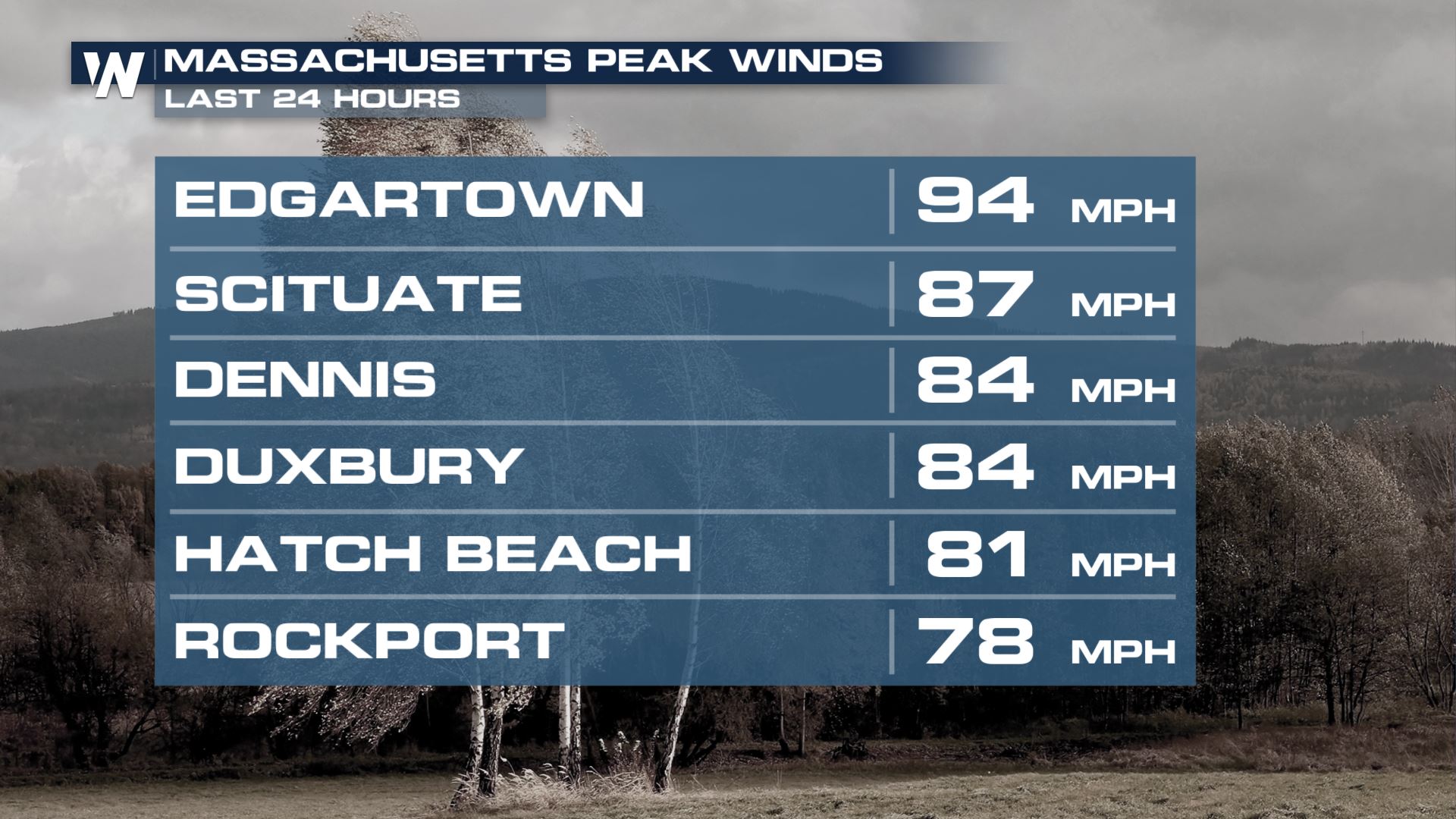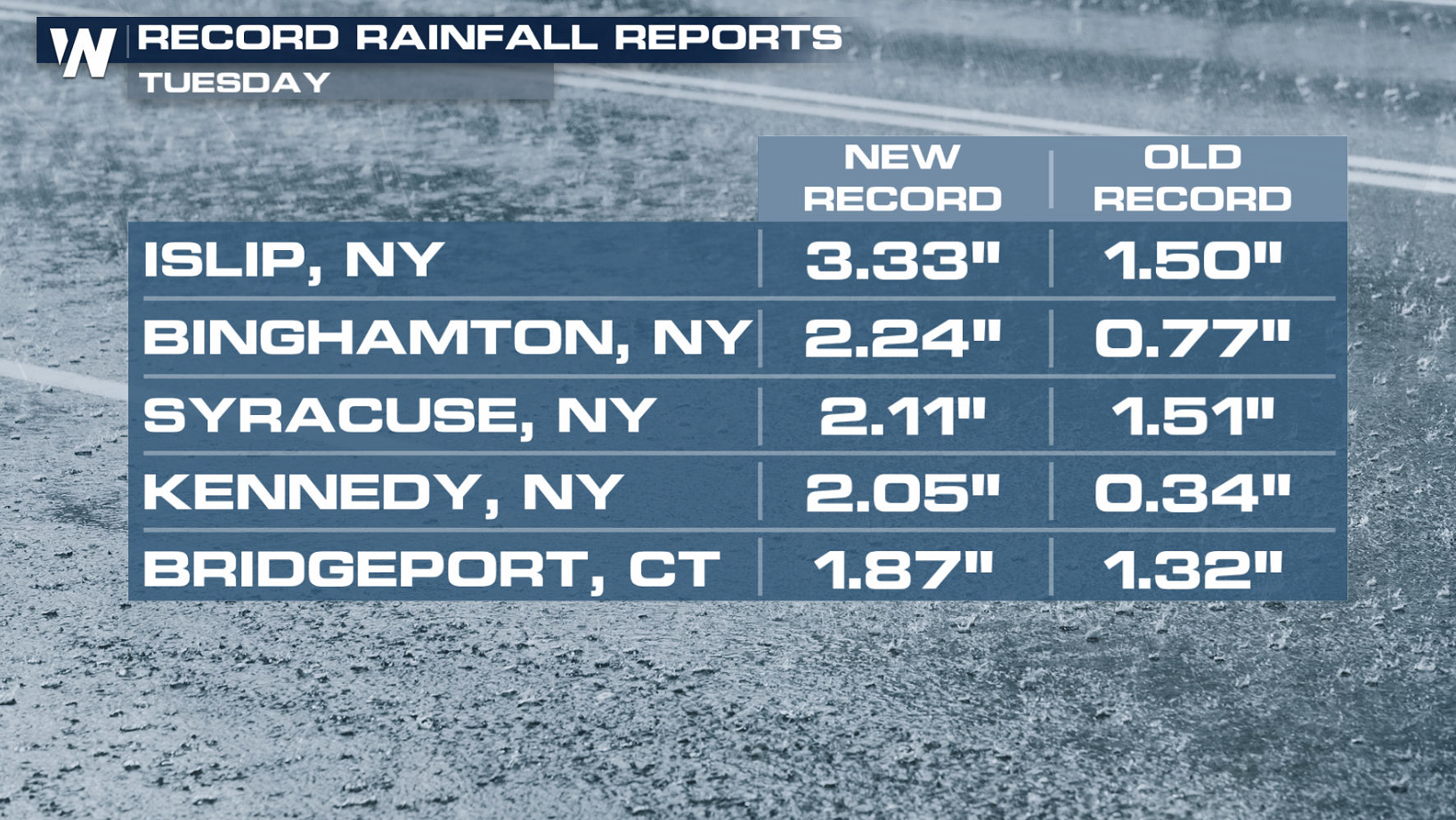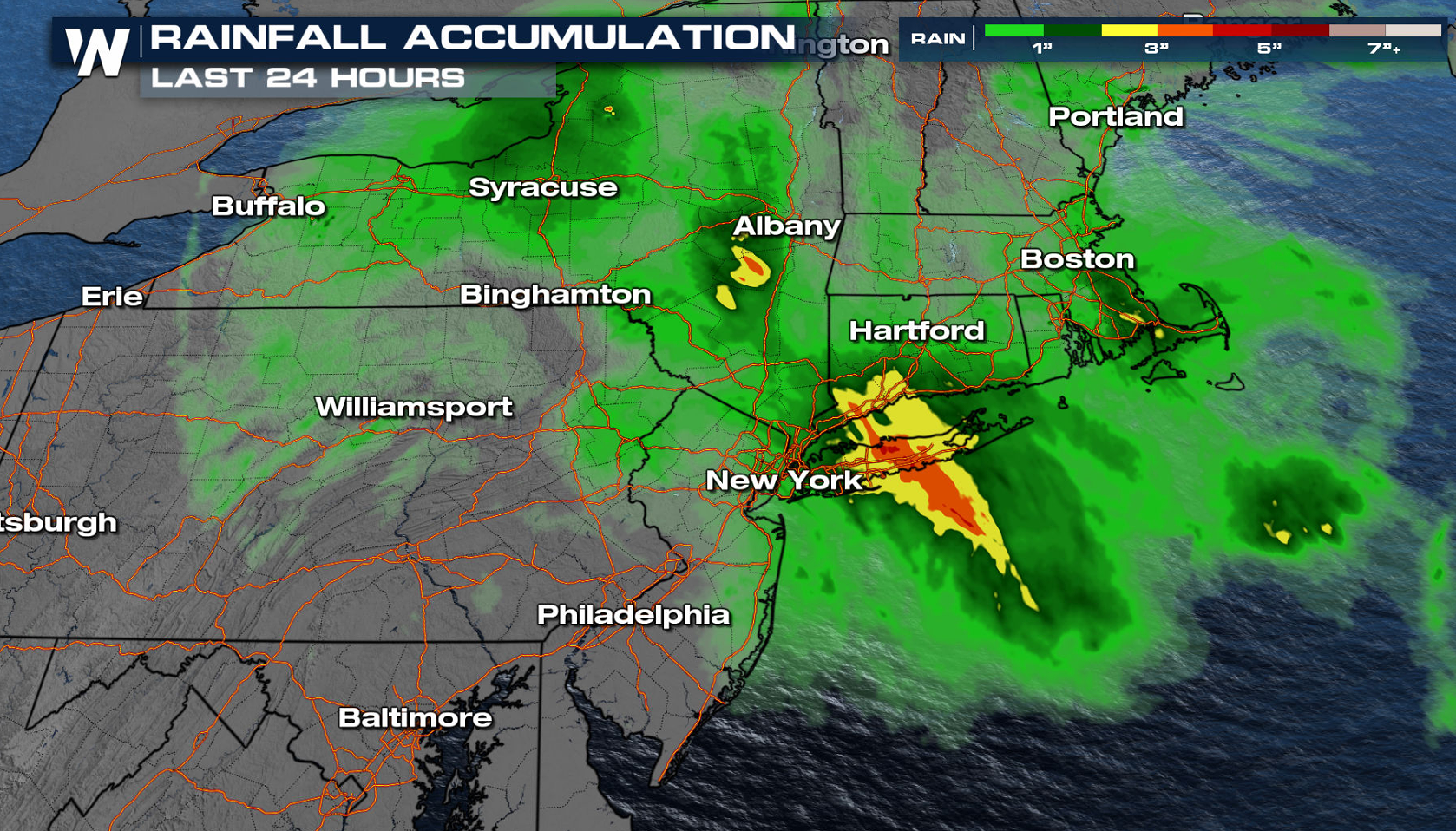 https://twitter.com/WeatherNation/status/1453028649351798787
Nor'easter Set-Up
We are continuing to track heavy rain across the Northeast with the Nor'easter that formed off the Atlantic coast. The deepening low has been slow to move away from the coast, producing very strong east to northeast winds on top of the risk of heavy rain.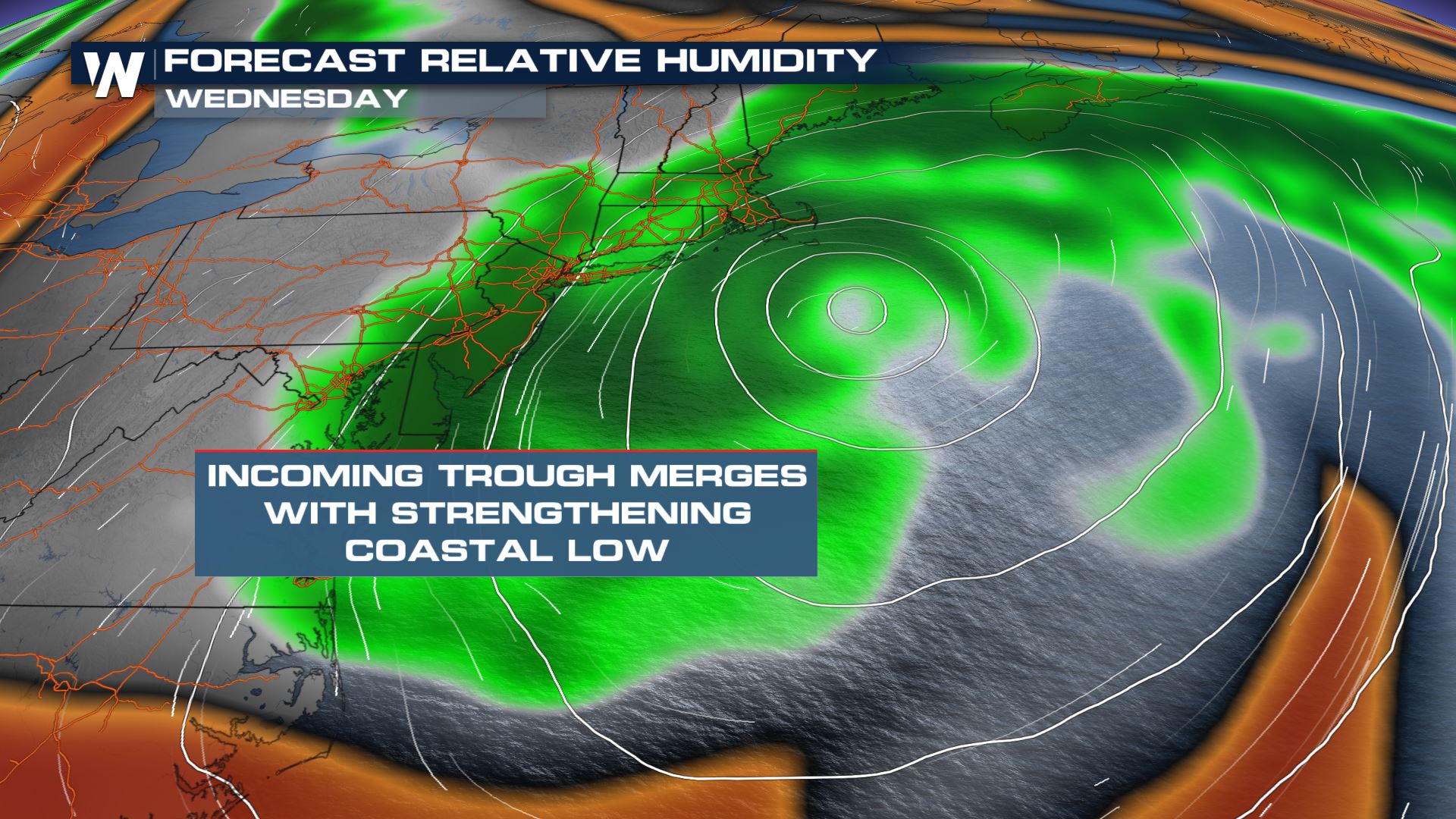 Forecast
The wind will remain strong throughout the day, but rainfall will gradually diminish this afternoon (Wednesday) as the Nor'easter slowly pushes eastward away from the coast.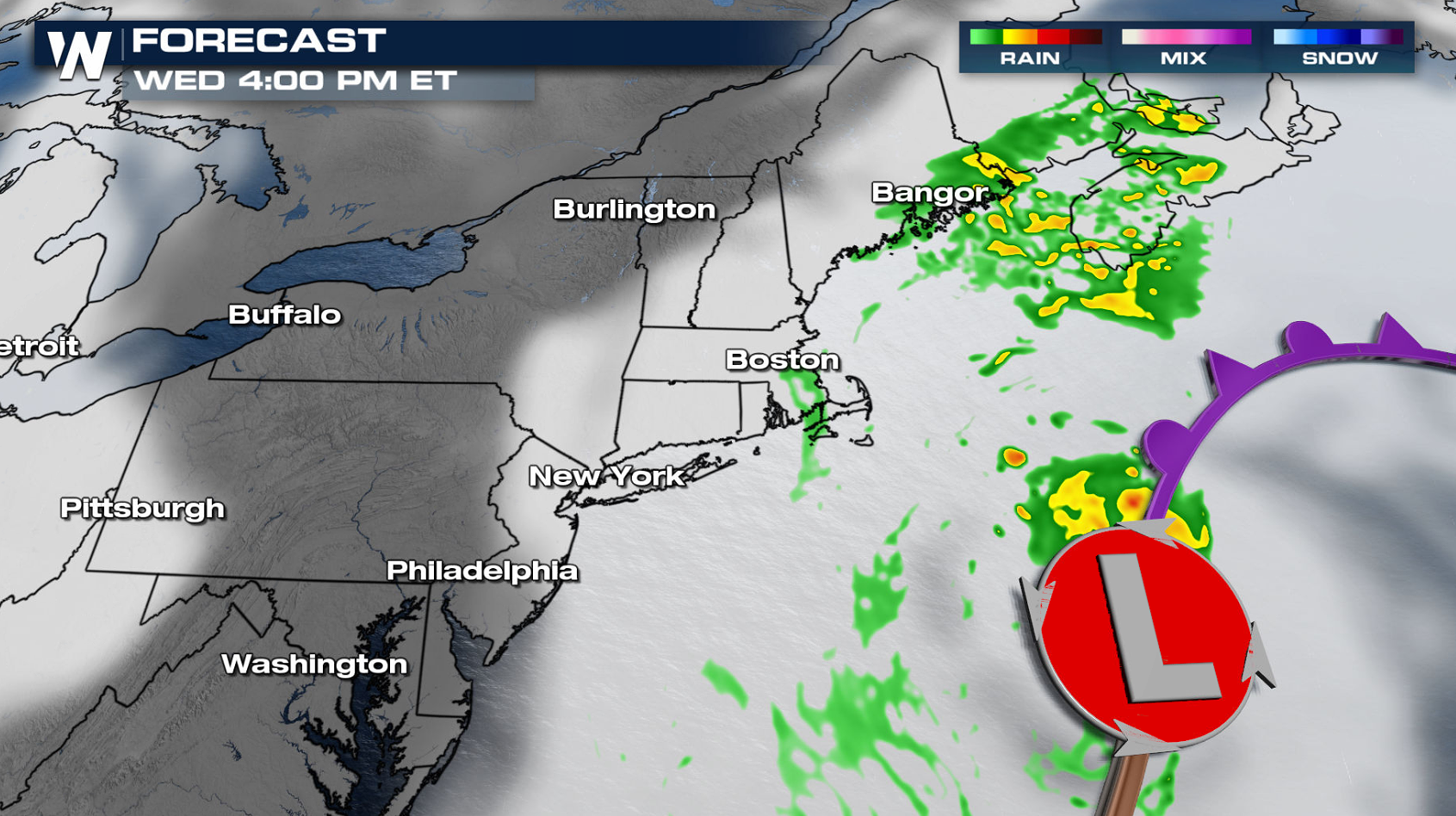 Flood Threat
The heavy rain leads to a risk for flooding in Rhode Island and Massachusetts, where an additional inch of rainfall will be possible. If you are in a low lying area, you will want to have a plan in place to head to higher ground.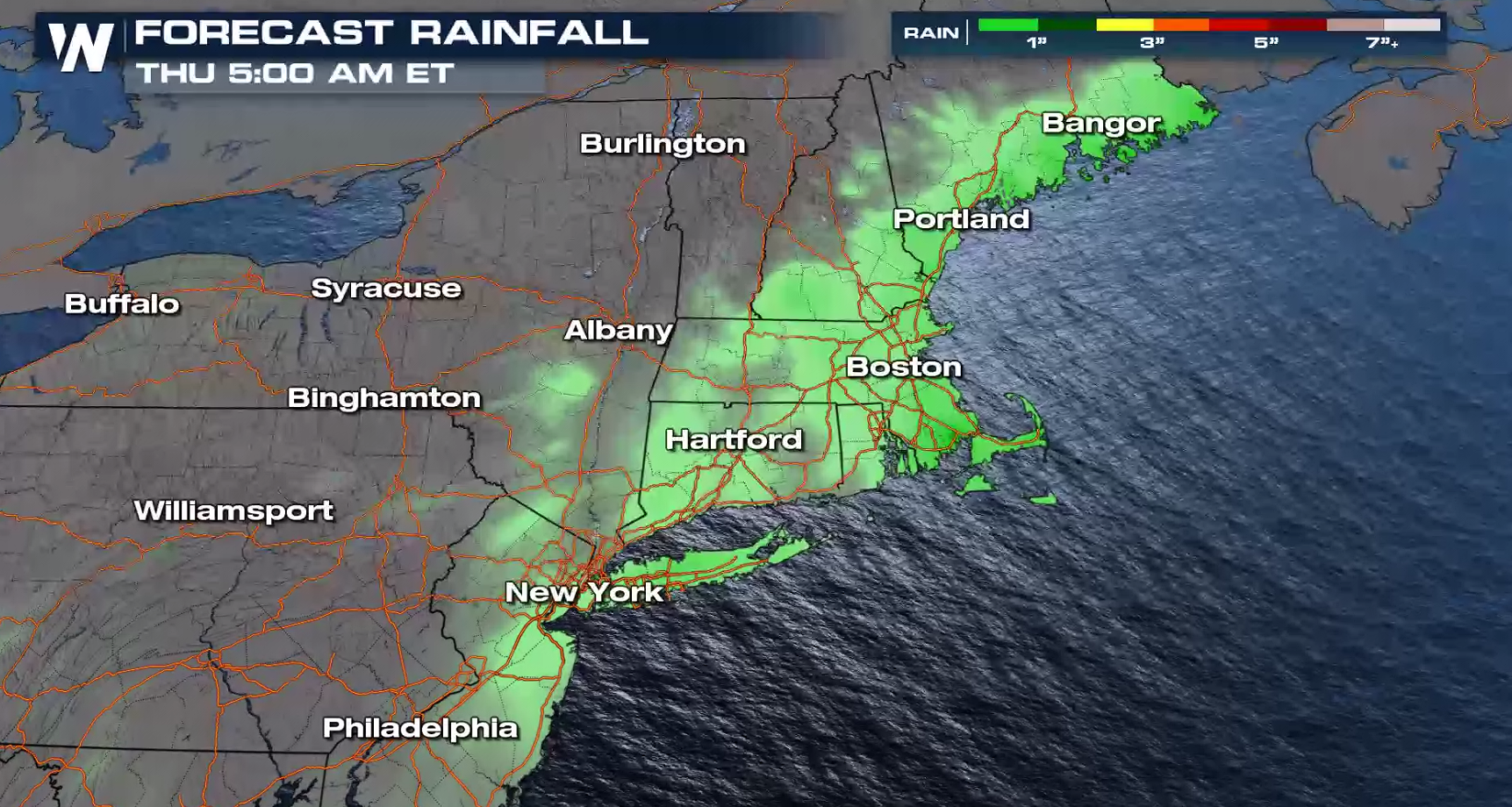 Flooding is possible for coastal areas. The combination of heavy rain, high tides and the onshore flow are leading to the flooding of low lying areas and some roadways along the coast.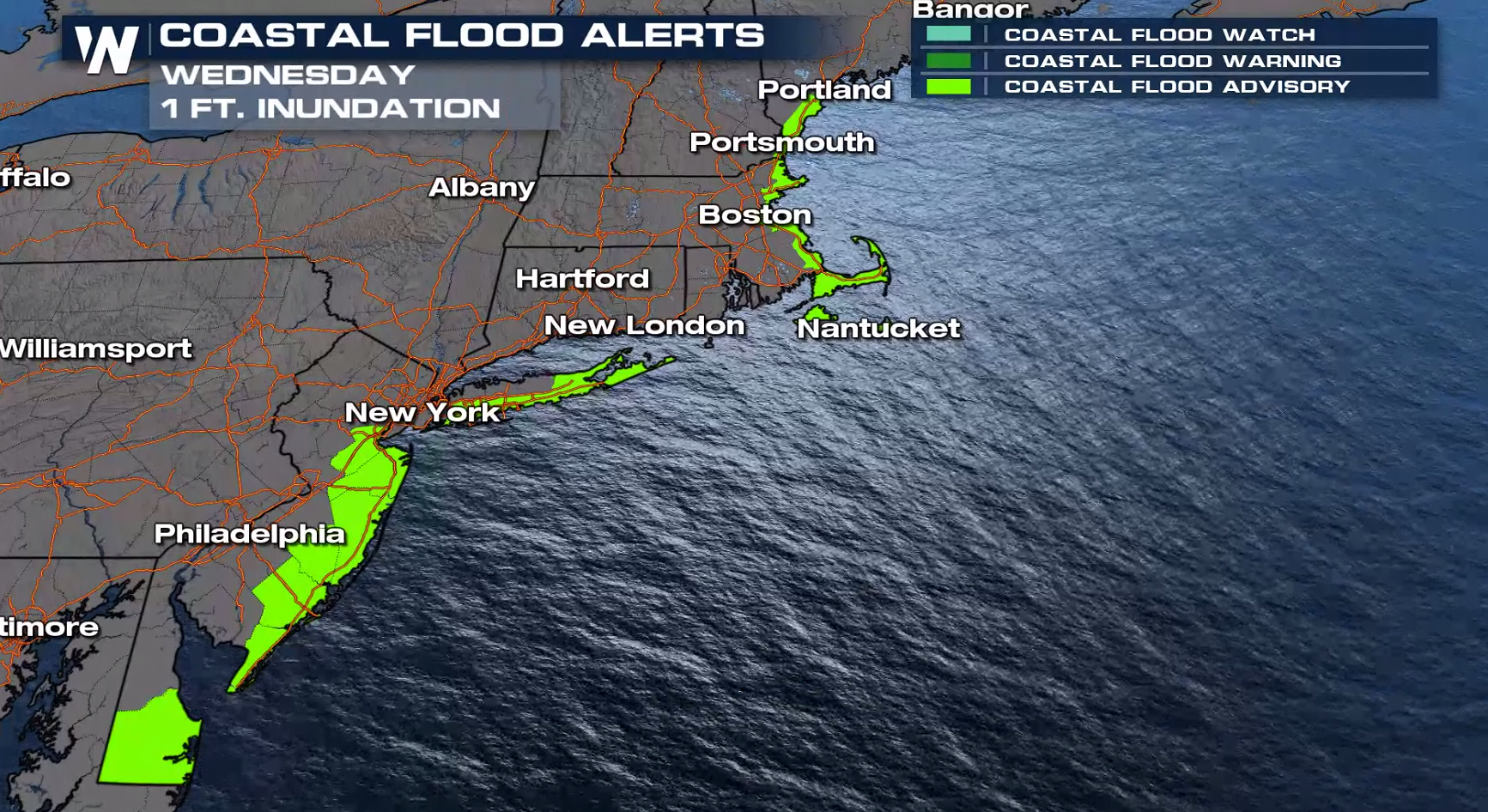 Wind Risk
The flooding rain is a big risk with this set-up, but we don't want to ignore the damaging wind threat. Wind alerts remain in effect for gusts over 50 mph today (Wednesday).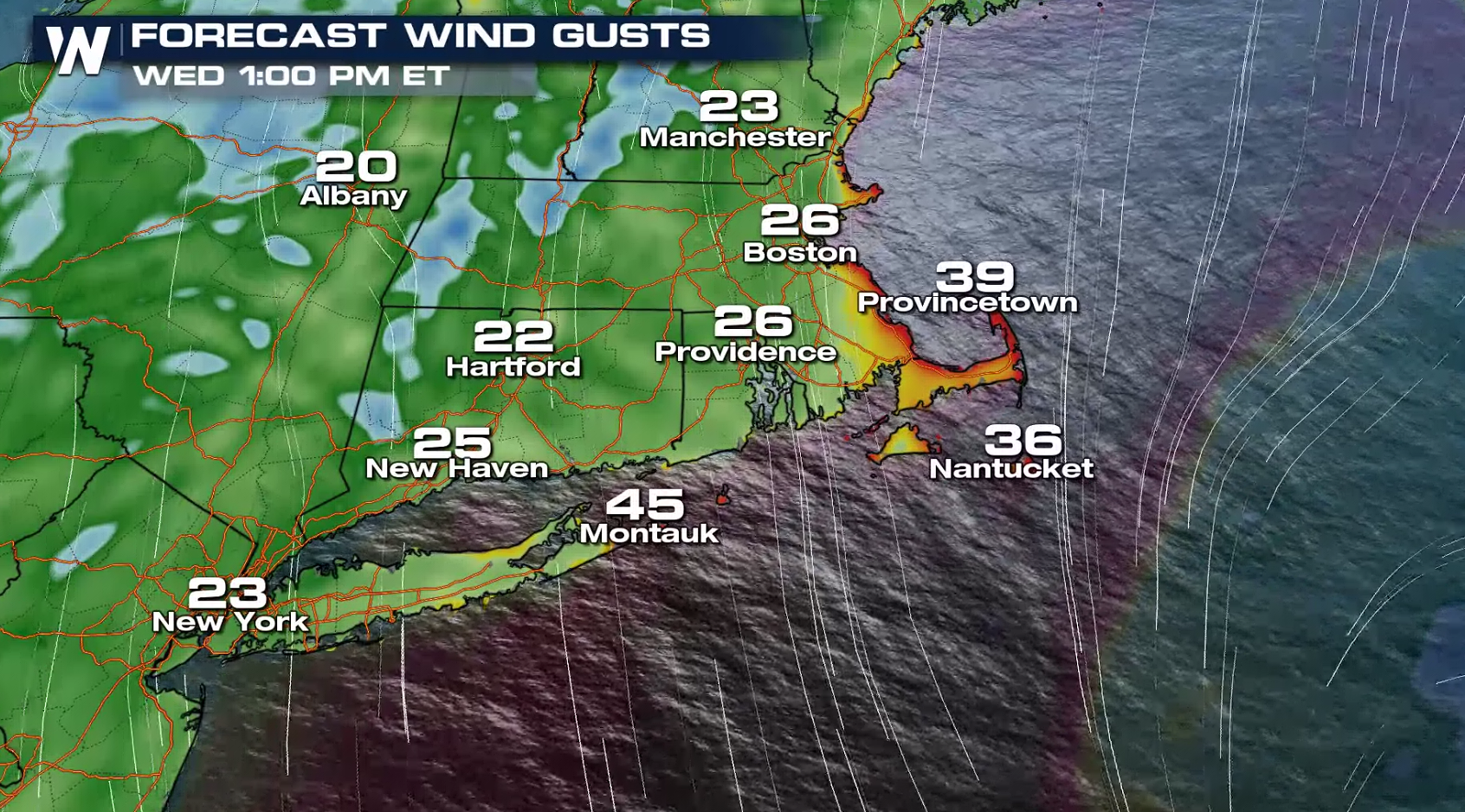 Keep it on WeatherNation for the very latest information on this evolving storm system for the Northeast.