Temperatures will be reaching above normal for the Northwest over the next few days and it looks like that warmth could be lasting through most of next week.  Here is the very latest.
Temperature Forecast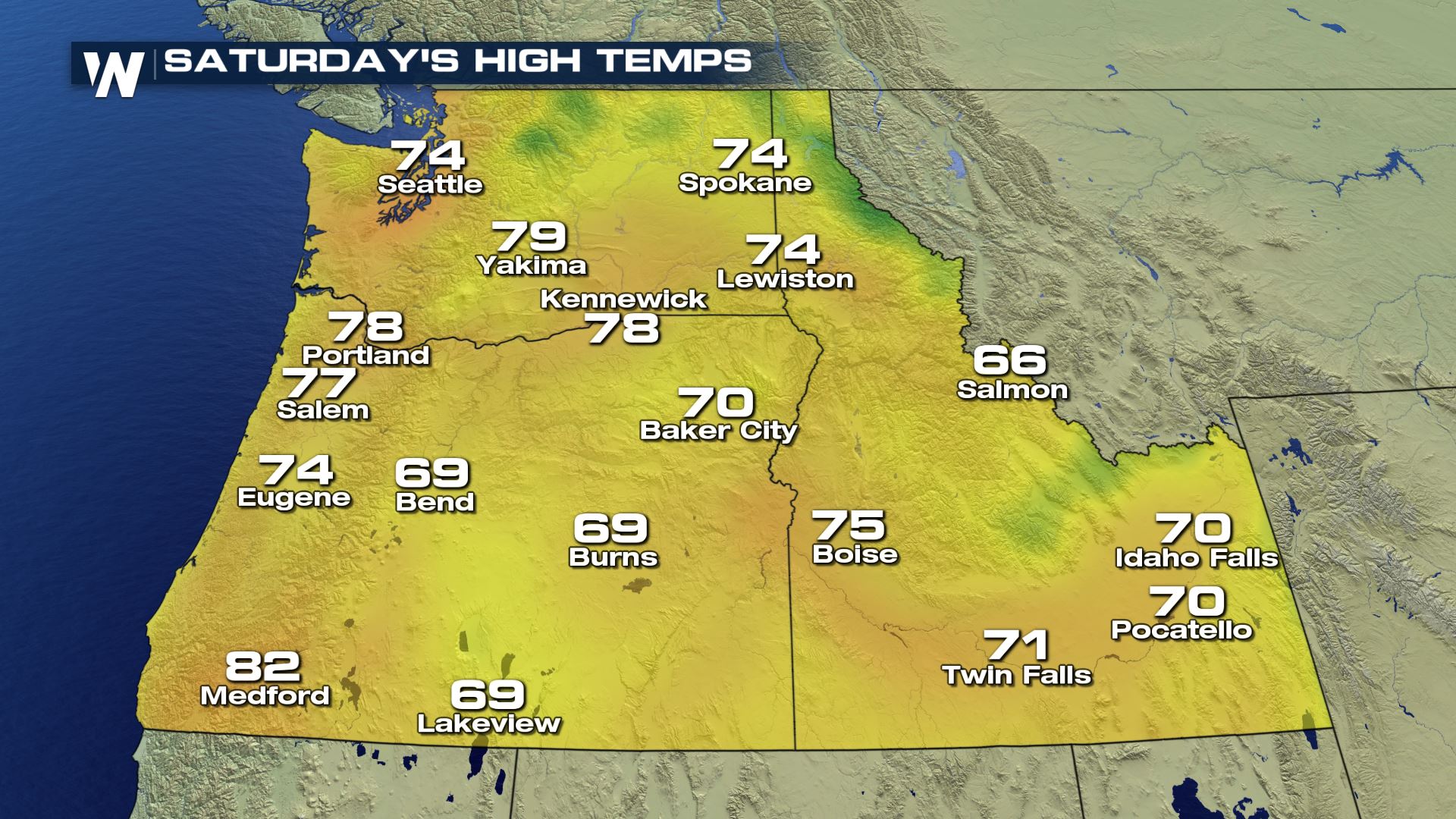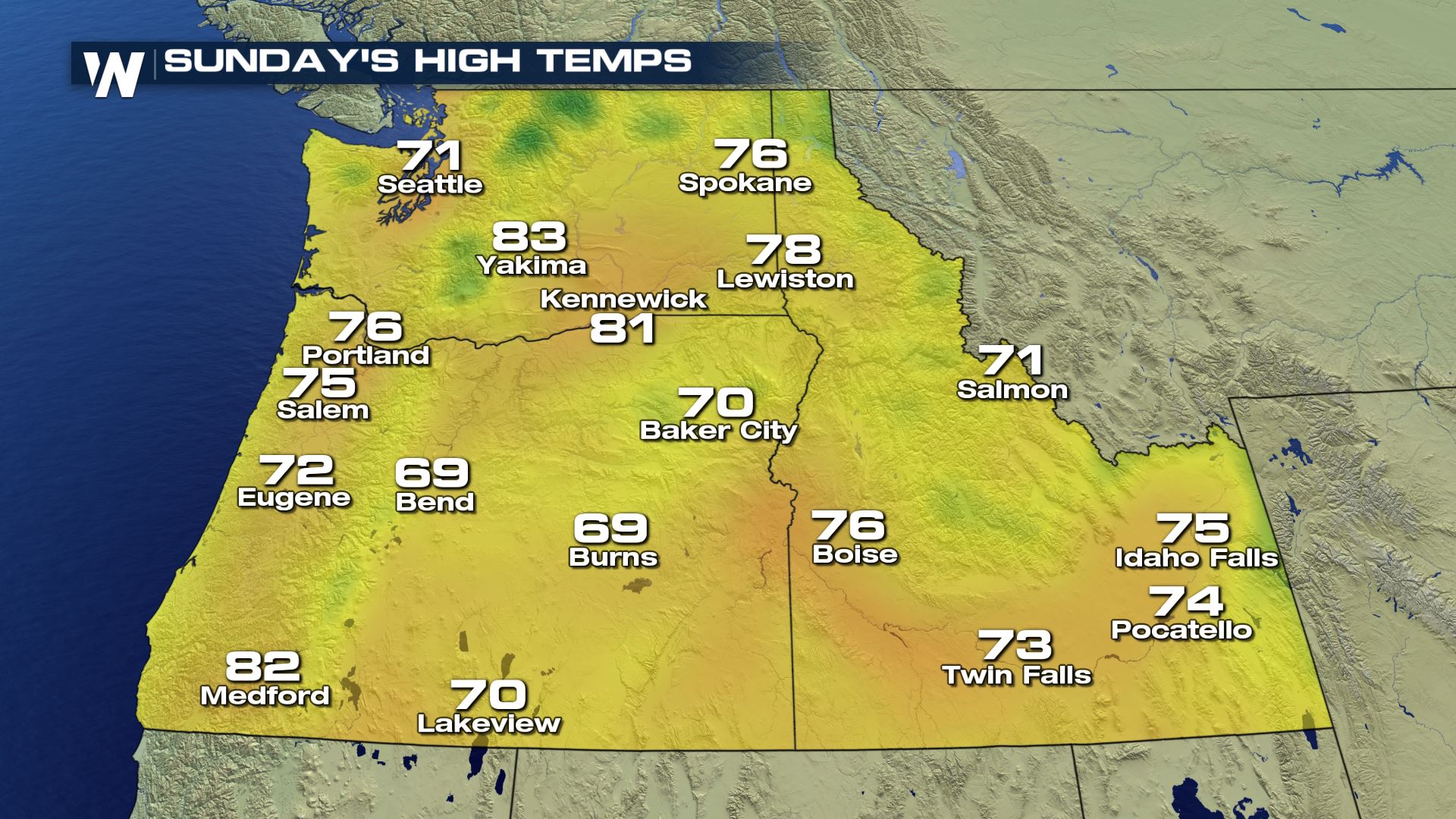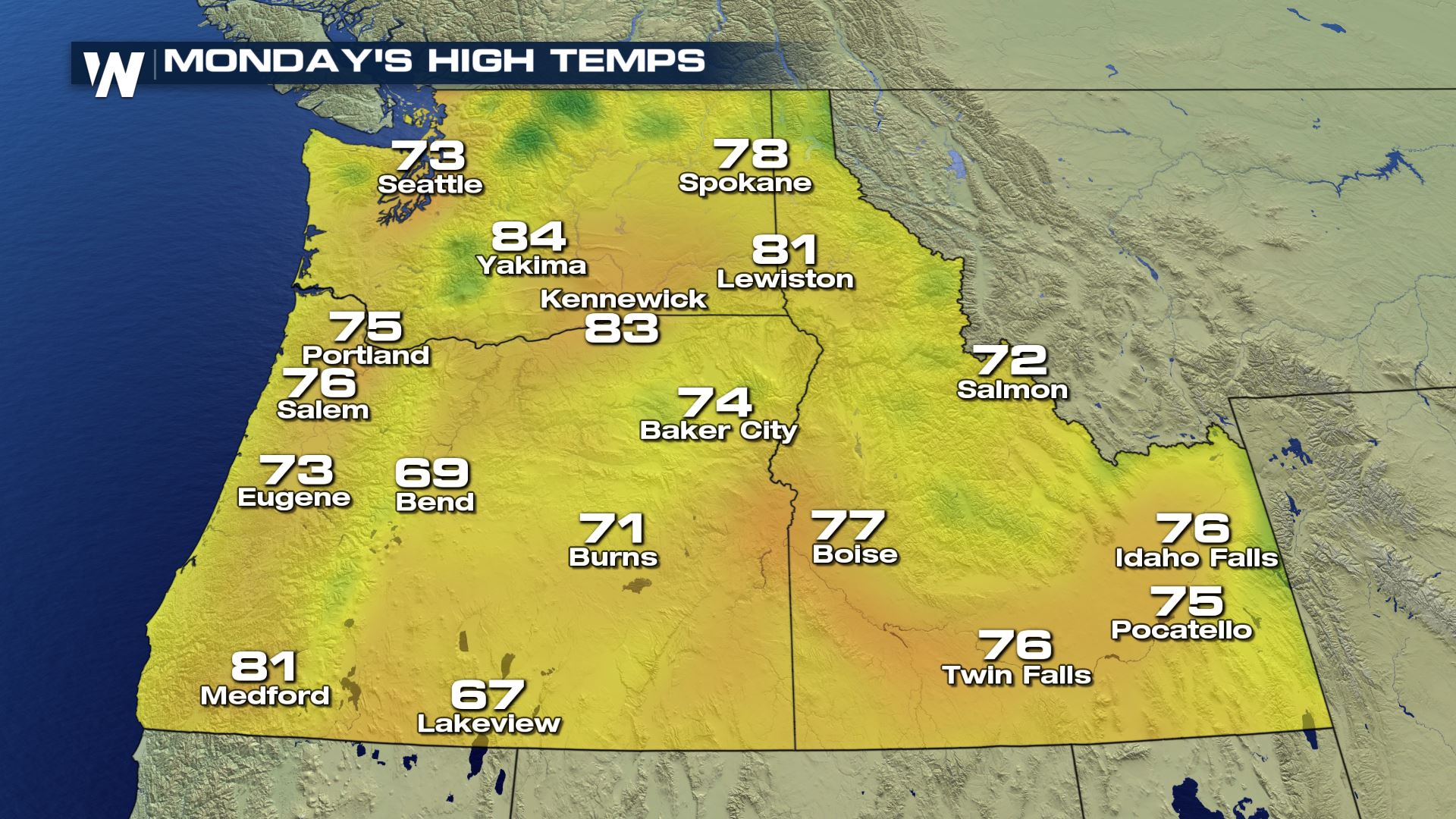 You can see that for the upcoming weekend temperatures will range from the upper 60s to the lower 80s.  It doesn't look like records will be broken, but afternoon temperatures could be 10-15° above average for the entire weekend.
Extended Forecast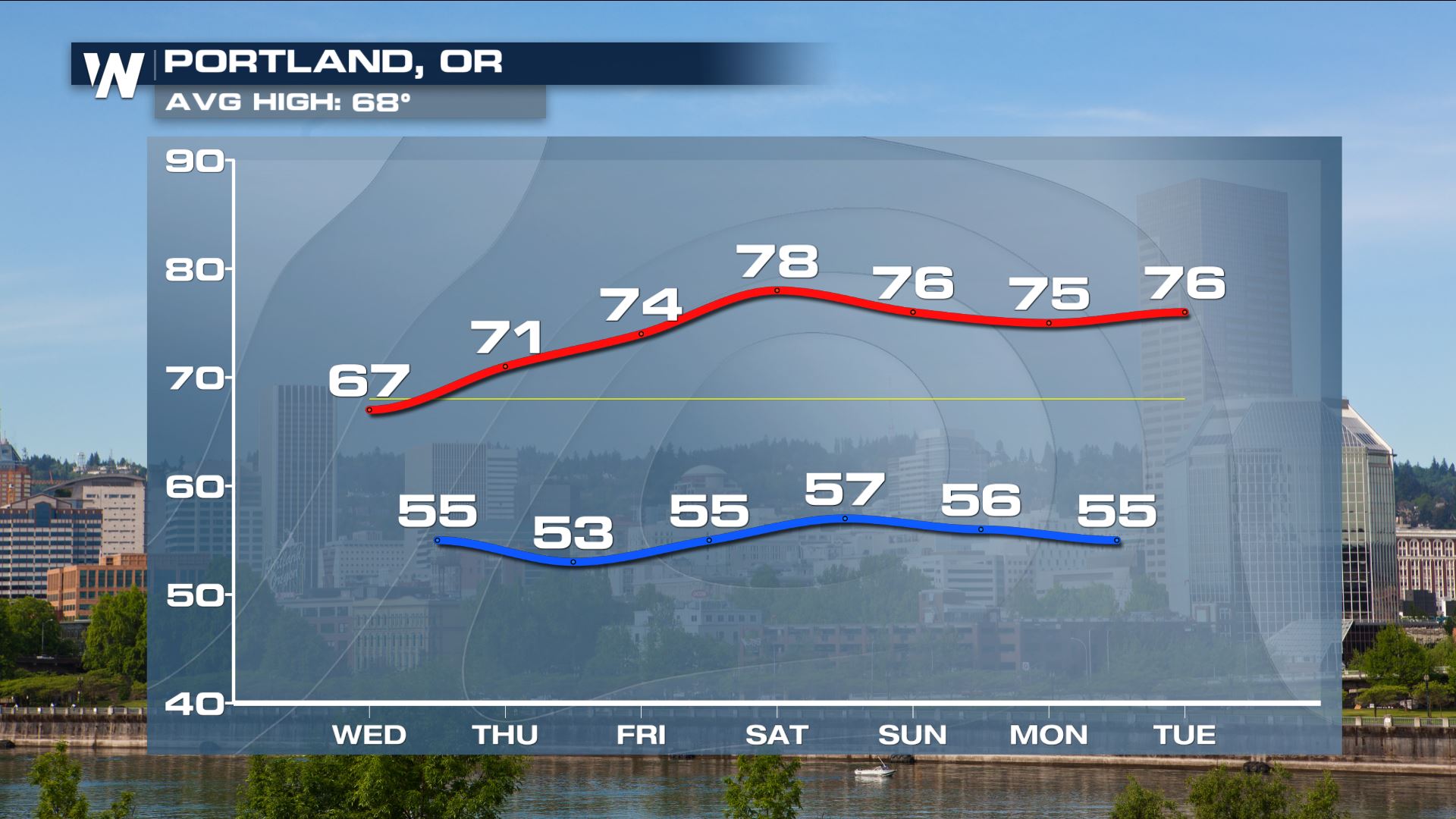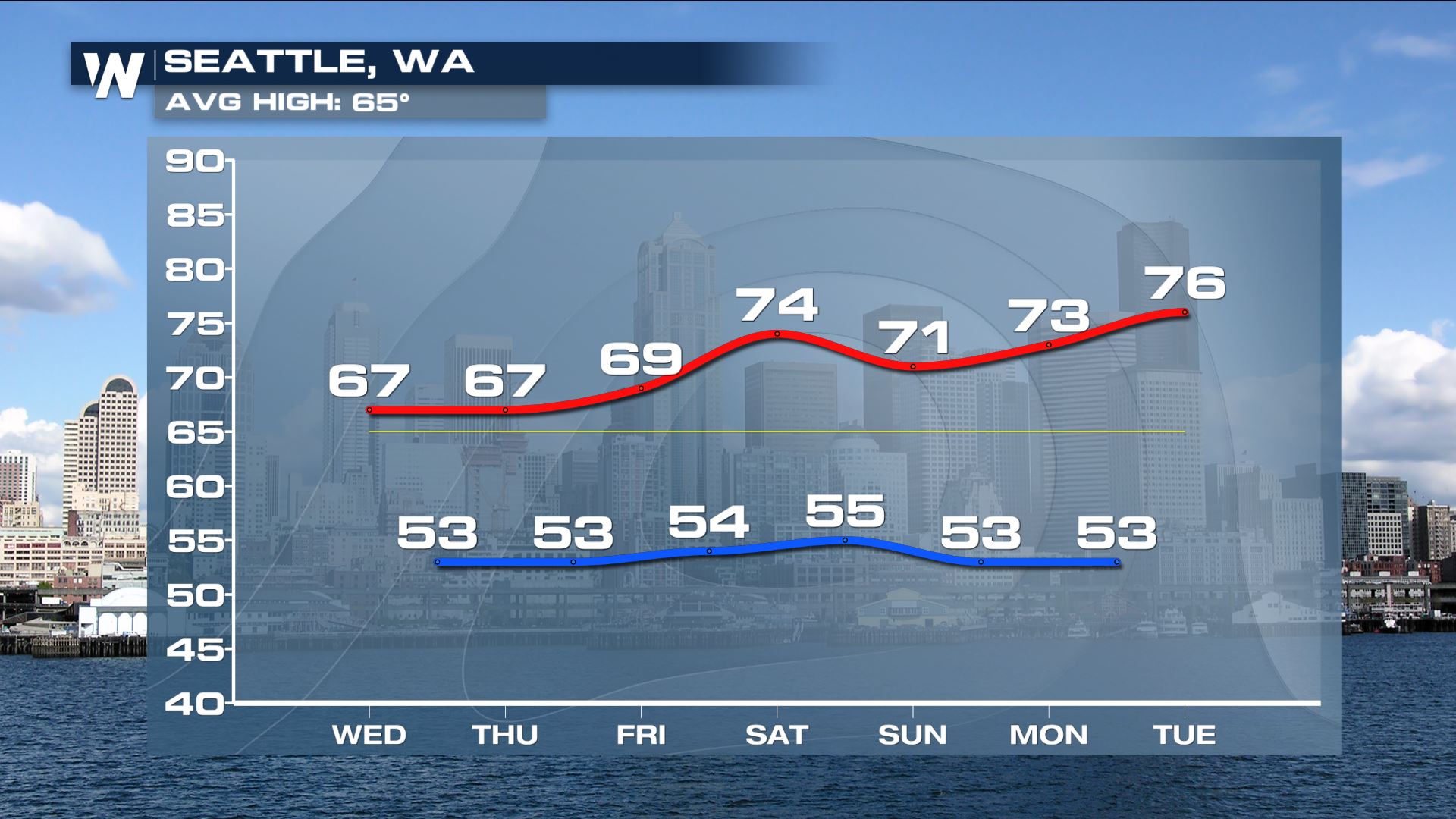 Here are some extended forecasts where you can see afternoon temperatures will be above normal for Portland and Seattle throughout most of next week.  We could see some morning and evening clouds, but afternoon sunshine will be strong enough to warm the temps very quickly.
Meteorologist Patrick Crawford