The same system that produced severe weather also brought heavy snow to the Midwest, with over 15 inches reported in parts of South Dakota and Wisconsin. Blizzard conditions were observed in portions of Minnesota and South Dakota as well. The heavy, wet snow weighed down on trees to create spotty power outages across Minnesota, Wisconsin, and the U.P. of Michigan. You can see the power go out in Eagan in the video below.
The heaviest snow is now tapering off but lingering flurries and wet bursts of snow will be possible into the early afternoon before exiting Michigan.
Additional snow should be light, generally less than 1-3 inches, expect in the eastern U.P., near Sault Ste. Marie.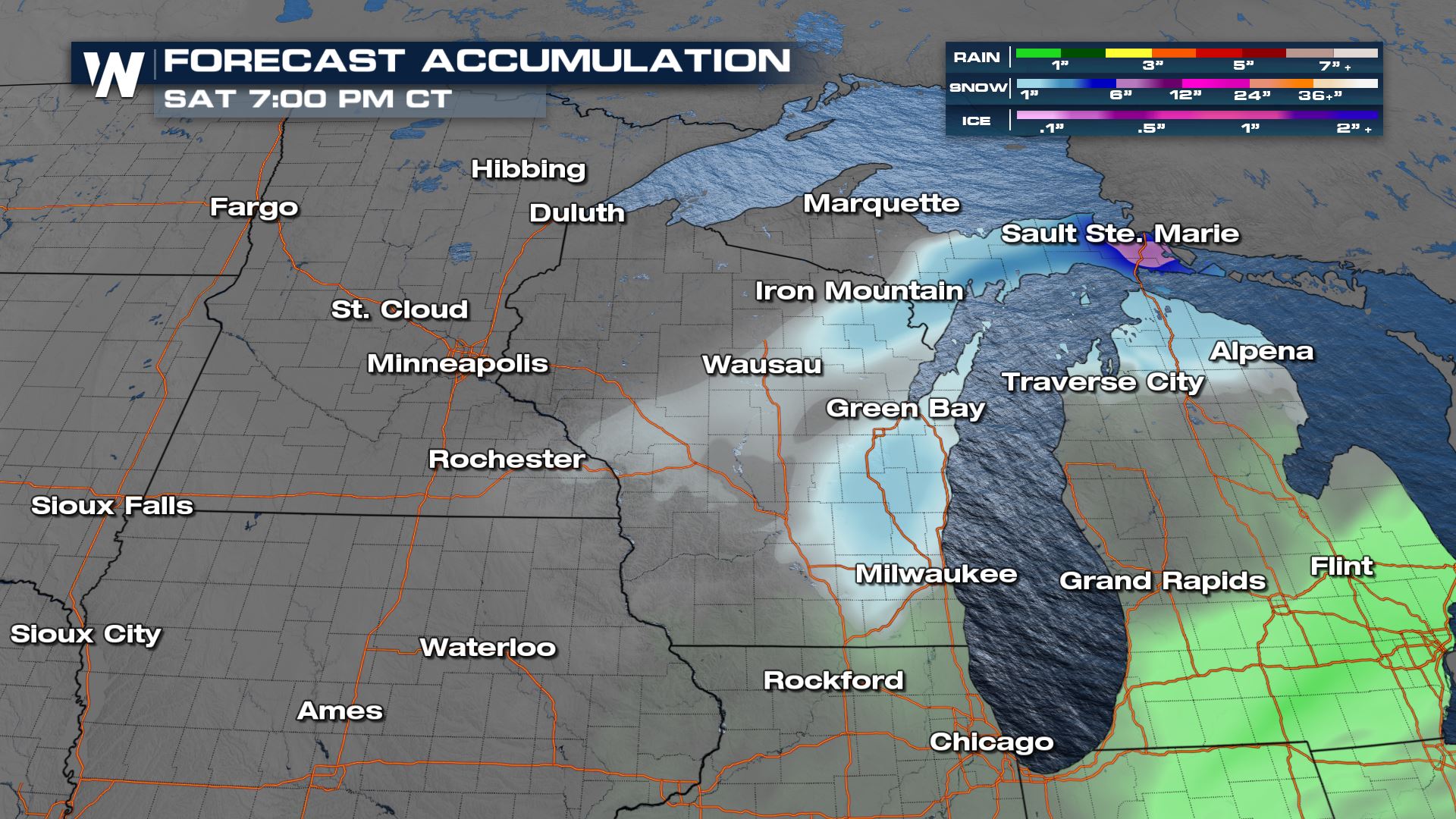 Stay with WeatherNation for the most up-to-date conditions on the winter that won't end in the Central U.S. - your central regional forecast is always :30 past the hour.