[
From MNDOT District 8 in Southwest / West Central Minnesota
] A cold front that dropped south from Canada has been bringing strong winds and some snow to parts of the northern Plains. Visibility has improved enough for Blizzard Warnings to be cancelled but blowing snow continues in open areas. Winter weather alerts extend from North Dakota to Missouri.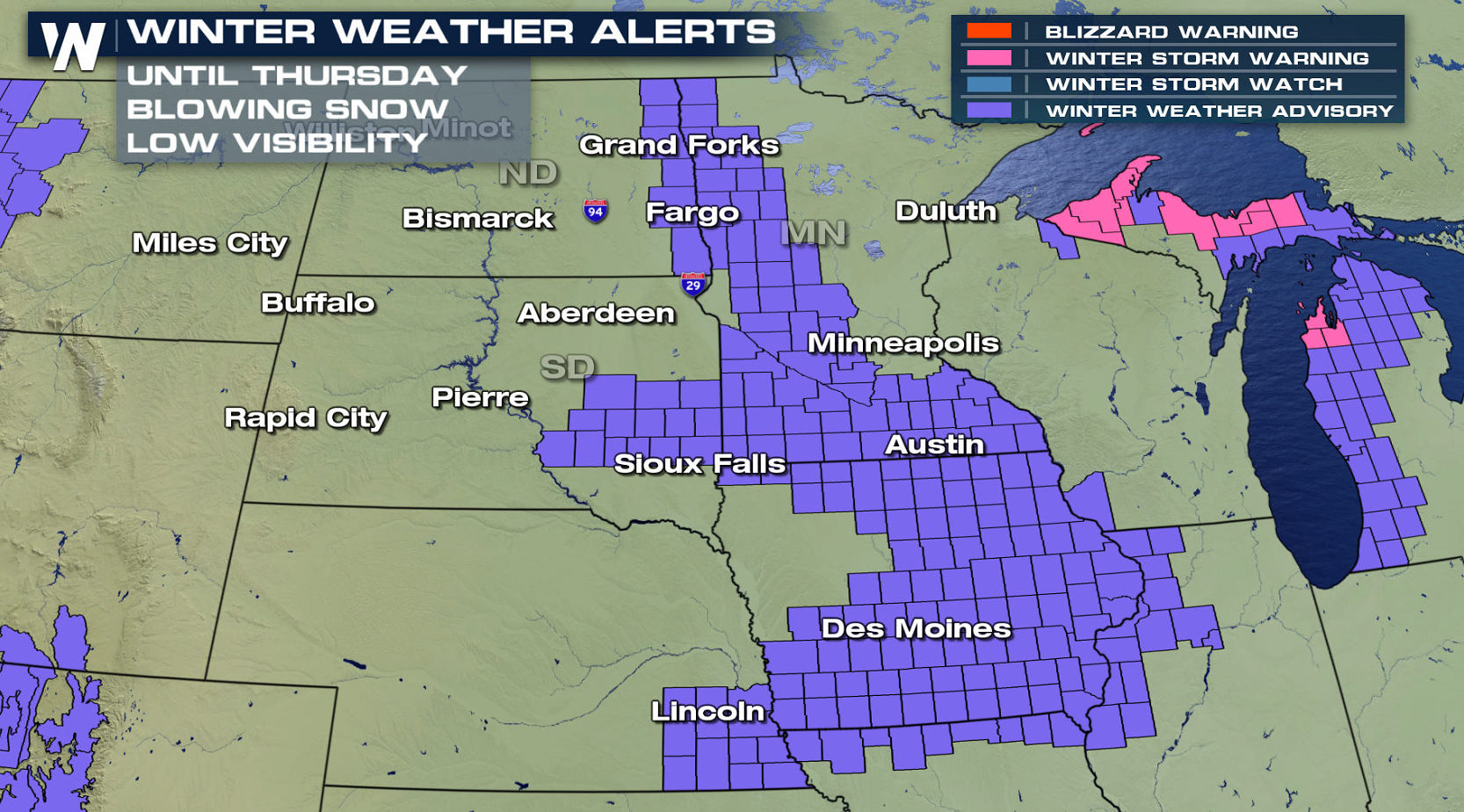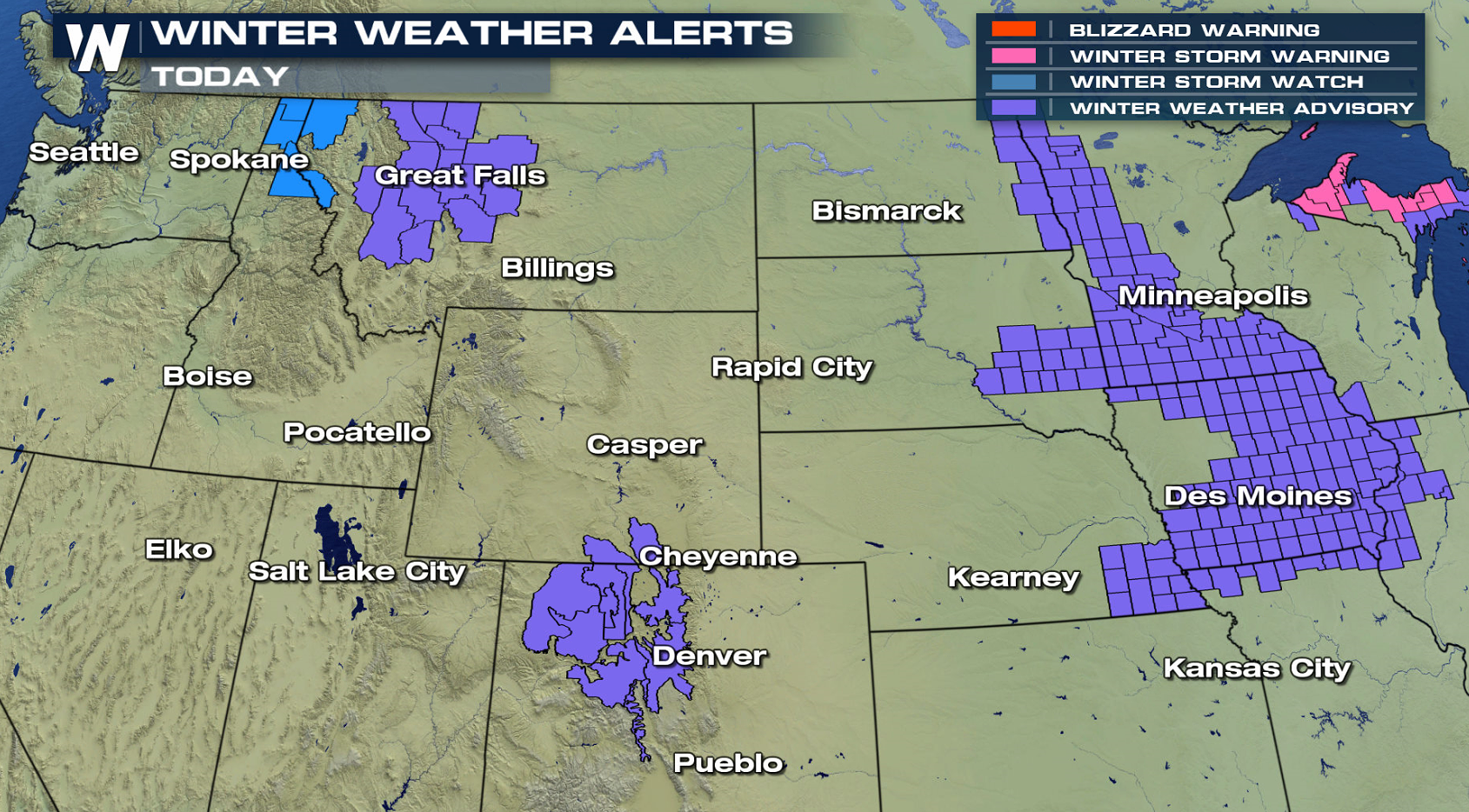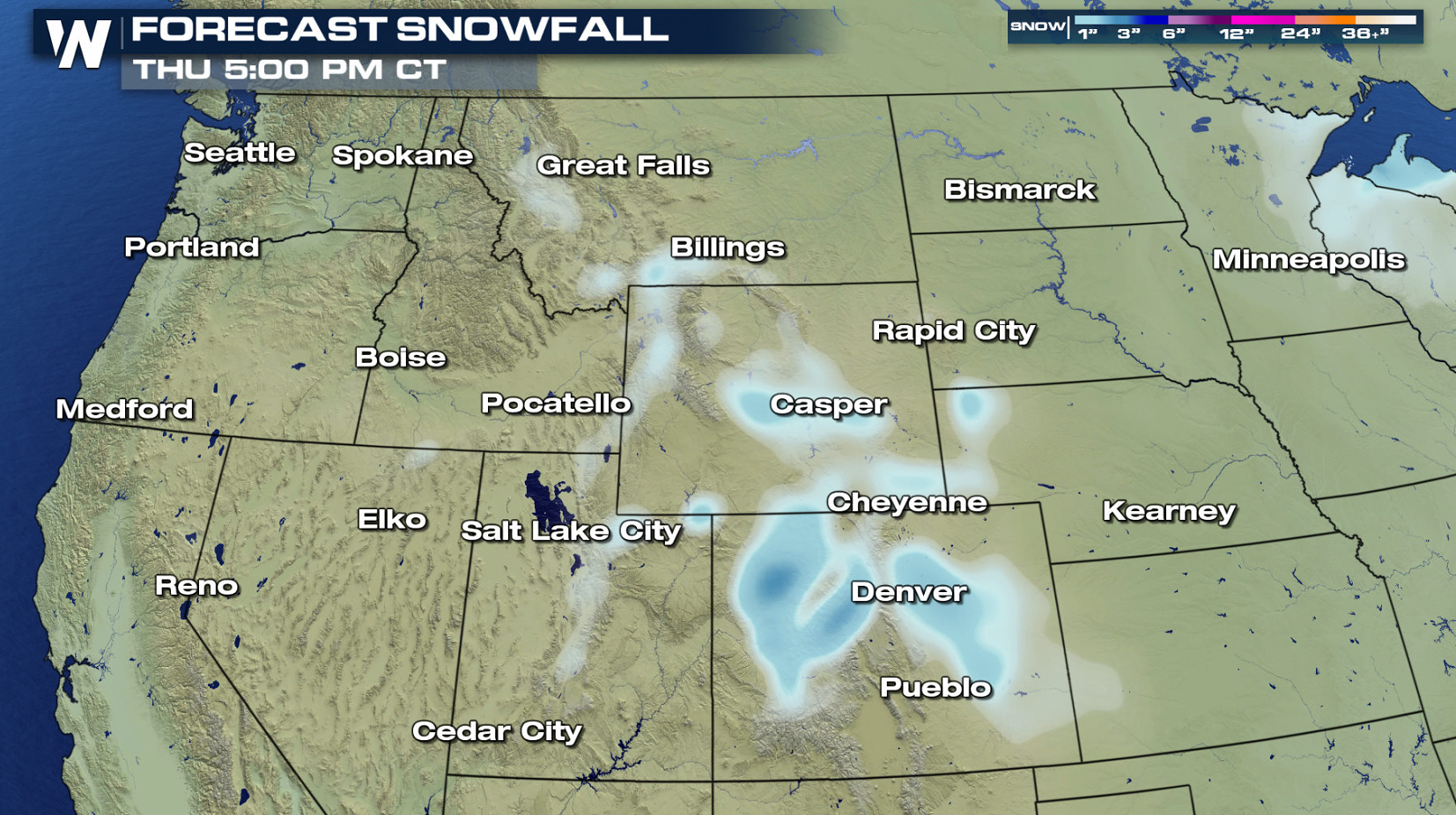 Snowfall totals will be light, with most areas staying under an inch. Strong winds will be the biggest issue, with sustained winds approaching 30 mph. Gusts may climb as high as 40 mph throughout the day. Blowing and drifting snow with poor visibility is likely. This will lead to whiteout conditions in open areas.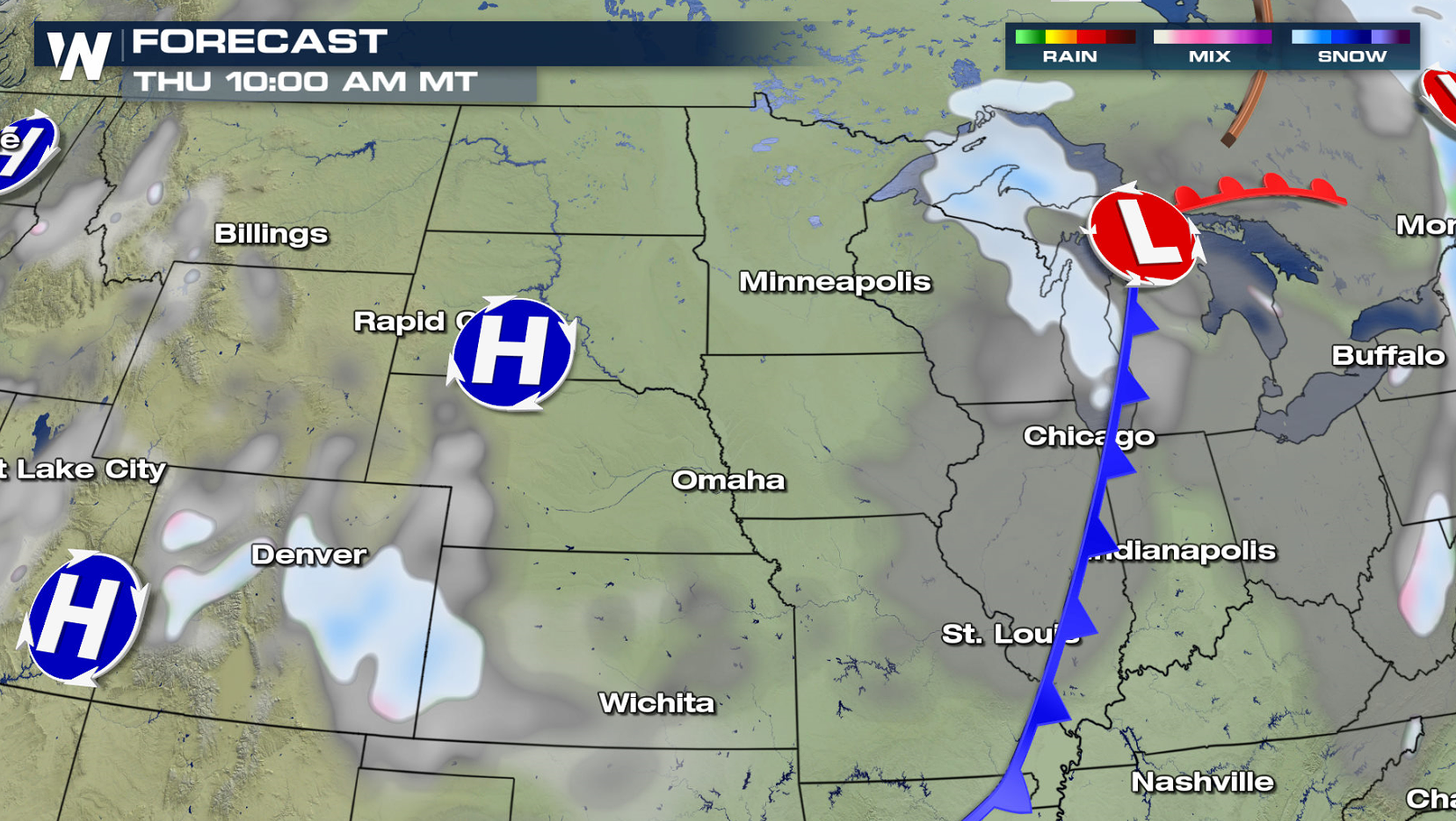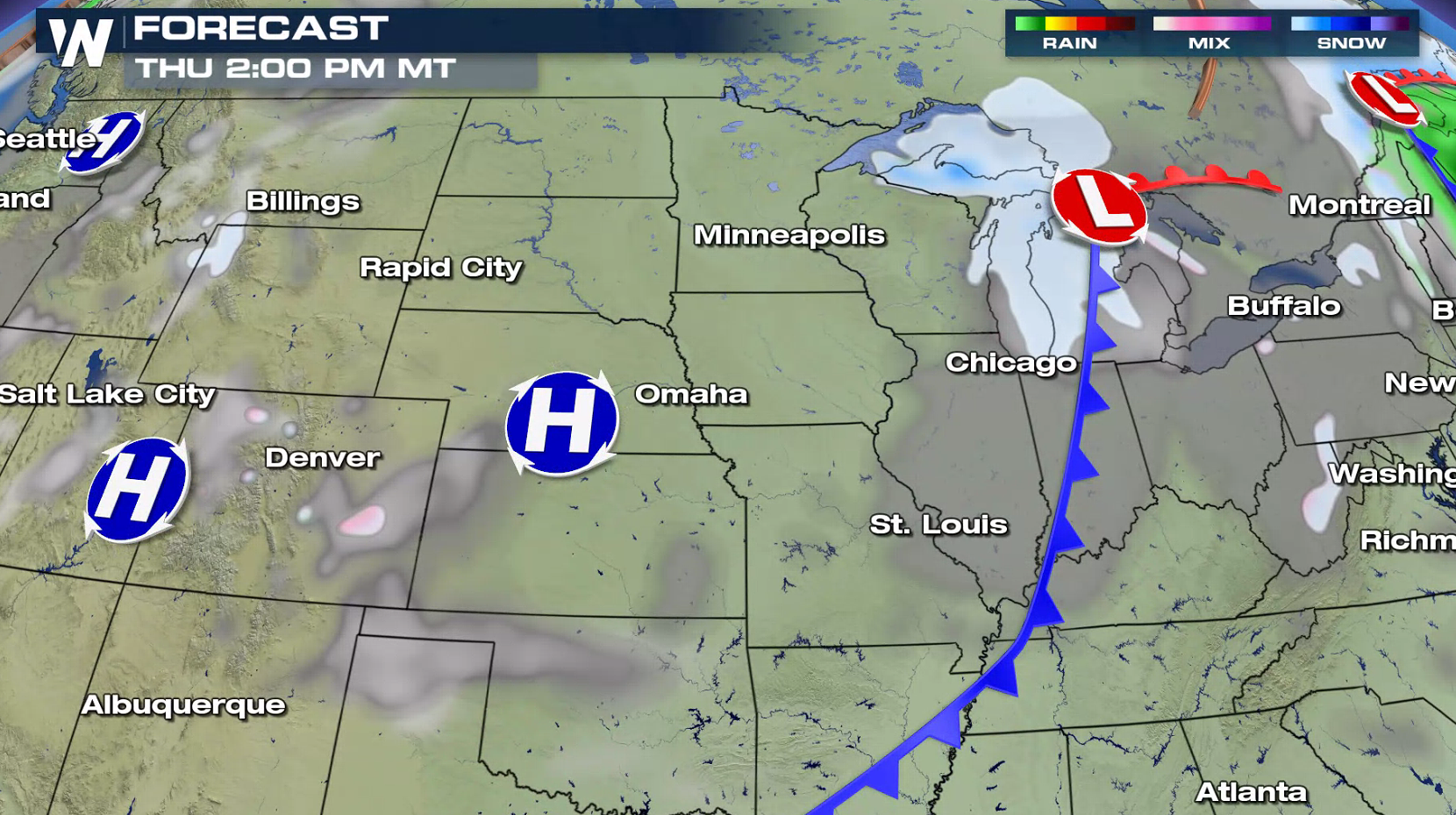 The cold front will push across the region throughout the day, bringing the strongest wind gusts. By Thursday evening, high pressure will start to build into the area and winds will decrease.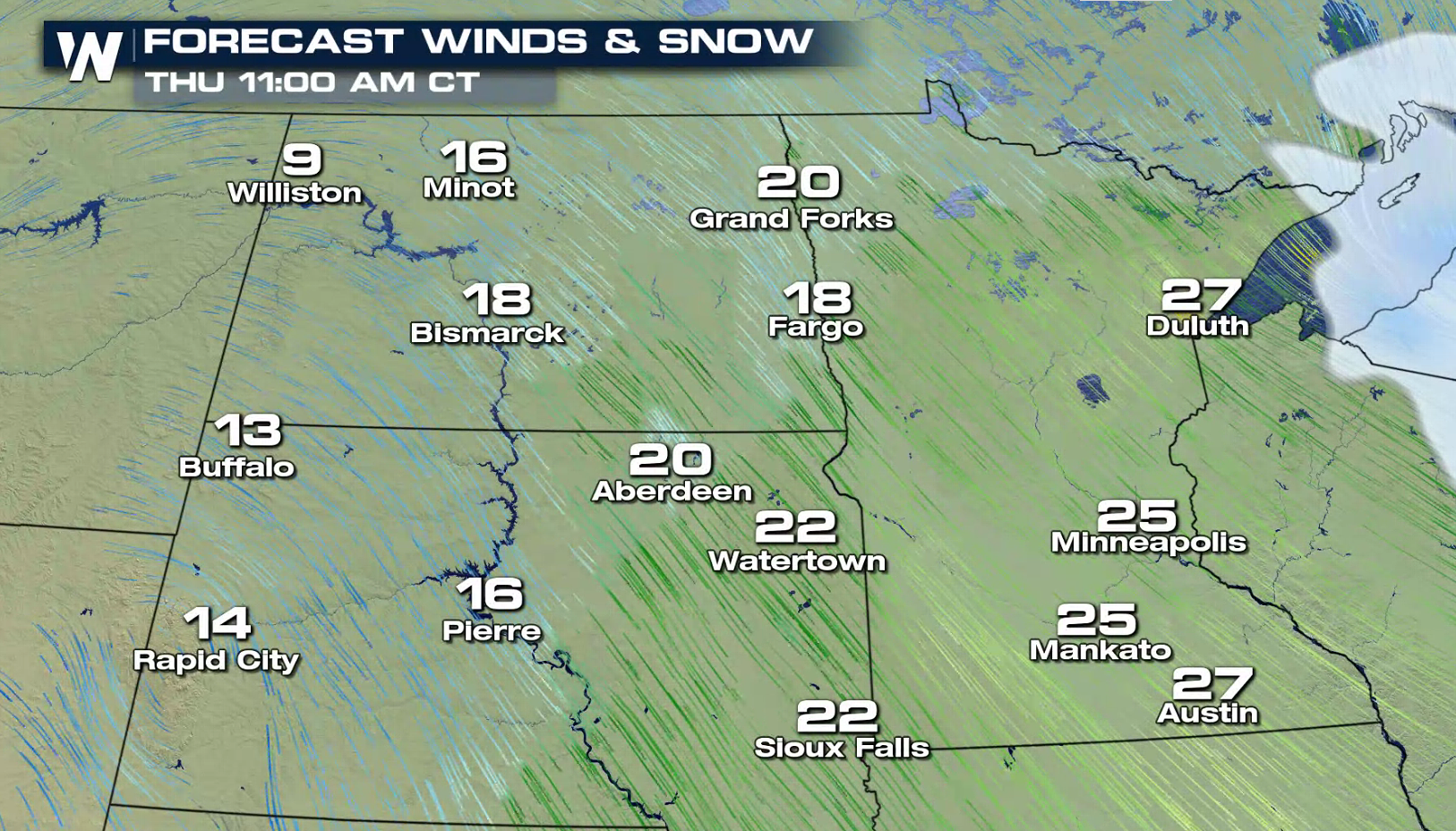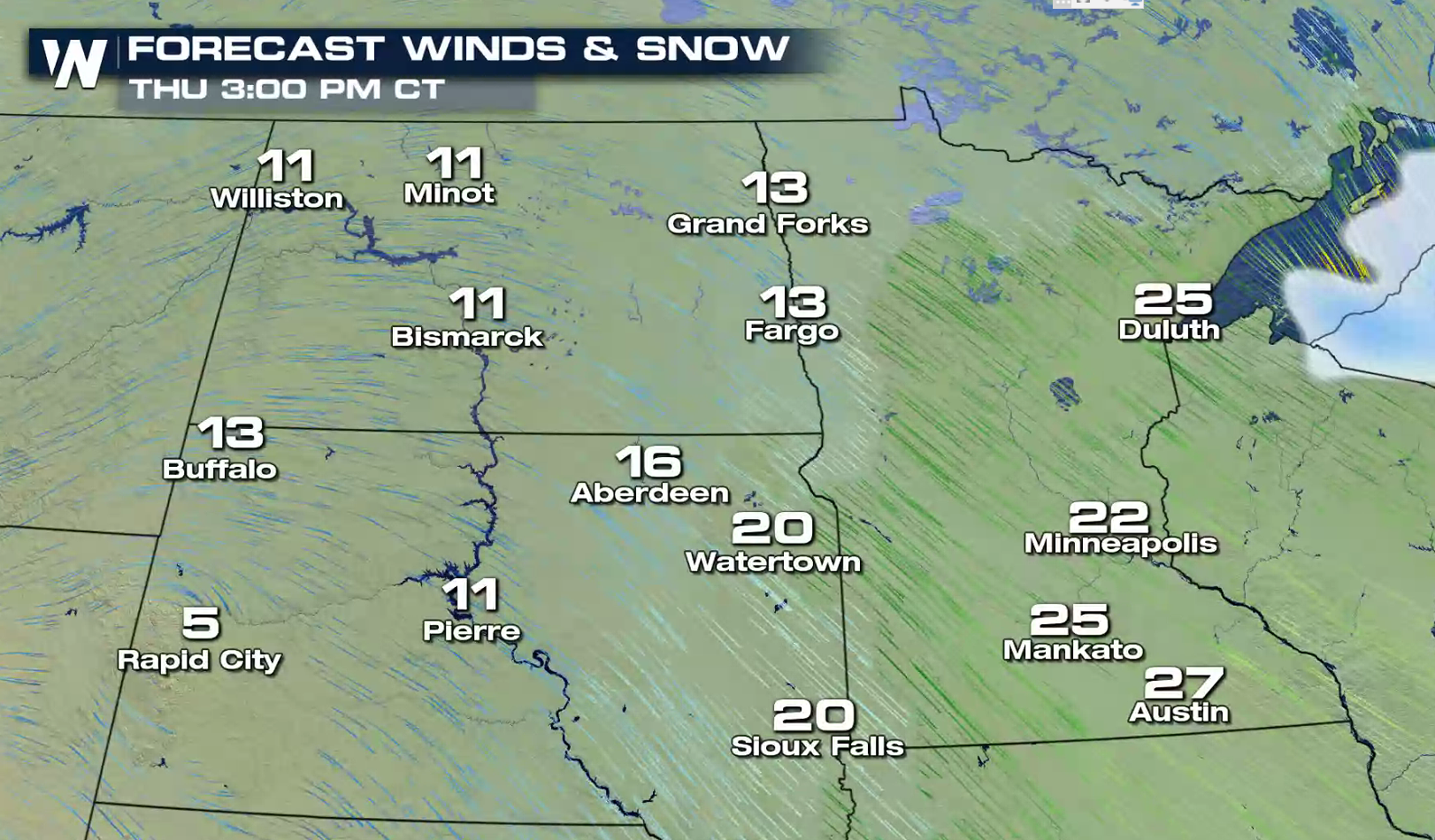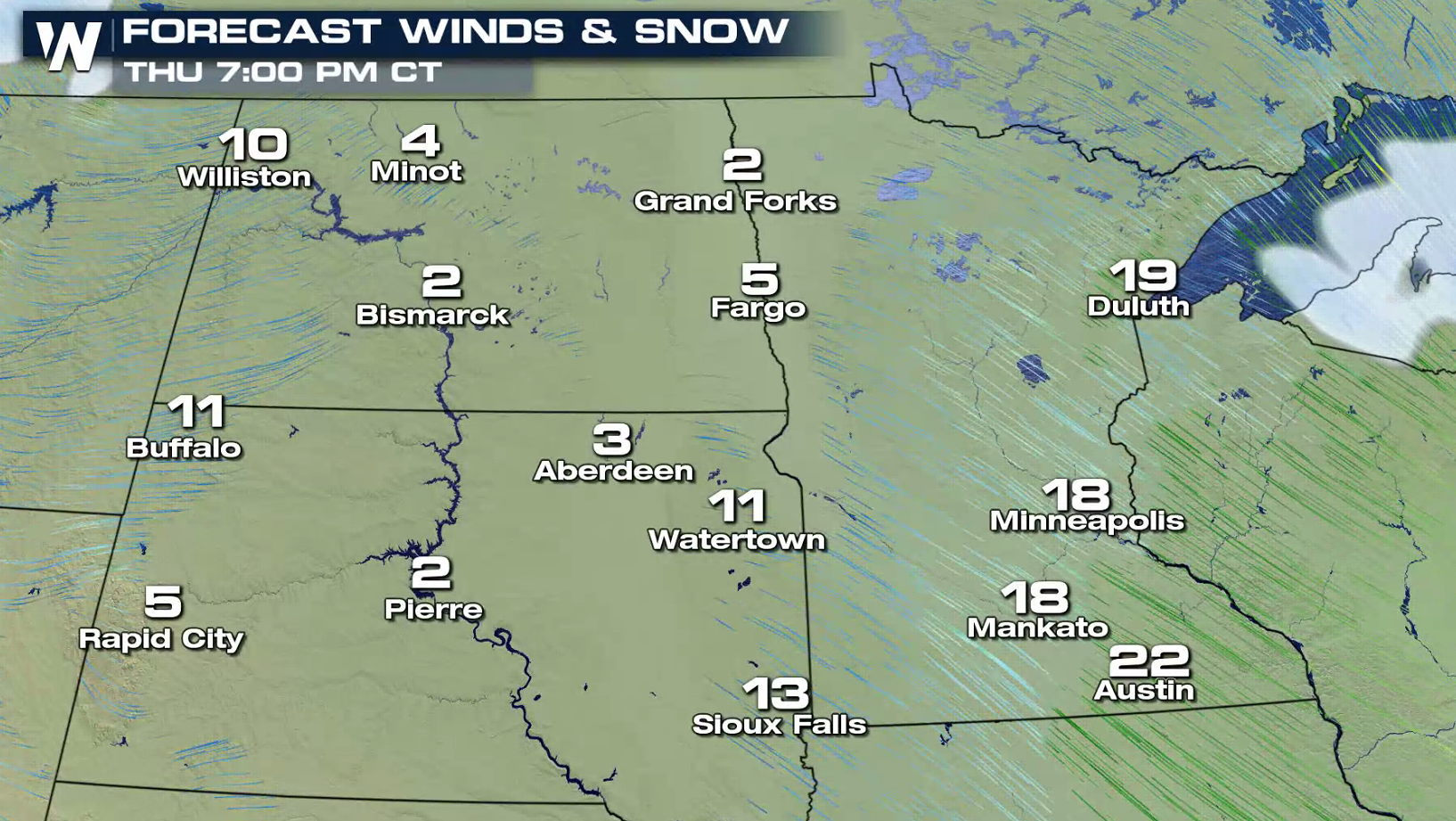 For WeatherNation:
Meteorologist Mace Michaels