A wild weather day for parts of the Plains, including Colorado, Nebraska, and Kansas with blizzard conditions and record setting pressure drops. https://youtu.be/u7fhu2FgB3A What started as rain early in the morning, quickly changed to snow and high winds as the storm system rapidly intensified. The storm central pressure dropped incredibly fast, a term meteorologists call "bombogenesis". When a storm "bombs out", the pressure drops at least 24 millibars in 24 hours. This storm, dropped more than 30 mb in just 24 hours, setting new state records in Colorado.
WATCH: What is a bomb cyclone?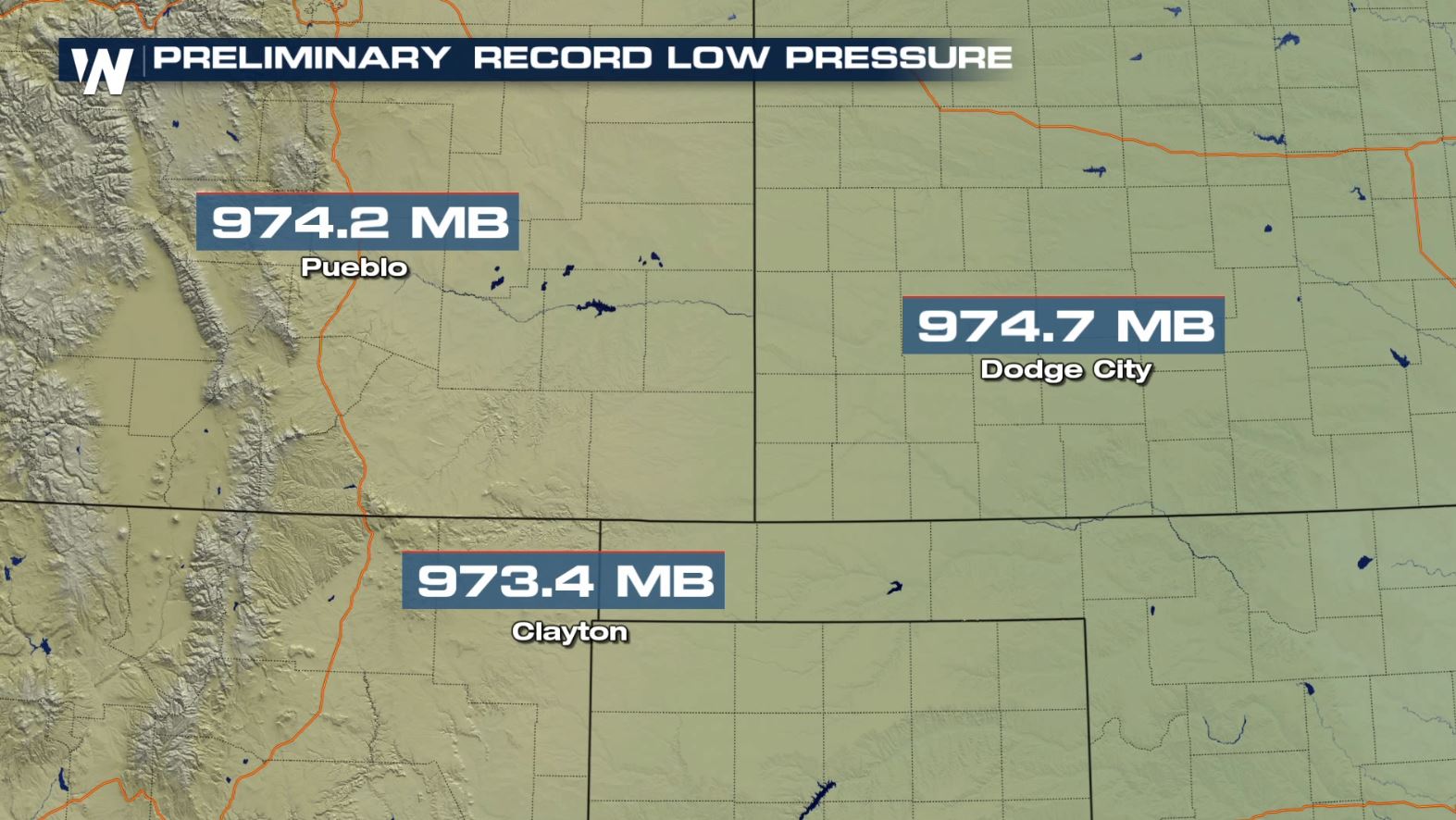 Winds quickly ramped up as the storm strengthened. A wind gust of
97 mph
was measured at Colorado Springs Airport, according to the
National Weather Service in Pueblo
.  Wind gusts also topped 100 mph in Texas,
toppling semi trucks like toys
as the powerful storm brought high winds ahead of it from Texas to the Dakotas.
[WATCH: Winds topple semi trucks in Texas high winds]
Conditions in the Denver metro area became treacherous late morning, prompting flight cancellations at the Denver International Airport. https://twitter.com/WeatherNation/status/1105952995345235968 Major interstates were shut down, including I-25 in Colorado, I-70 from Colorado to Kansas, and I-80 in Nebraska and Wyoming as road conditions became too dangerous for travel. https://twitter.com/WeatherNation/status/1105886570656067584 https://twitter.com/NickMerianos/status/1105965124966215680 Sadly, a police officer was killed in the storm when he was hit by a car while responding to a crash on I-76 ,
according to Colorado State Patrol
. As the storm presses northward, blizzard conditions will make travel nearly impossible. Local officials advise those in the path of the storm to stay home and avoid travel if possible. Stay with WeatherNation as we follow the storm.