Heavy snow and strong winds continue in parts of the West, with Blizzard Warnings in the Sierra Nevada Mountains. Snowfall rates of up to 4" an hour and wind gusts above 60 mph have closed roads and shut down travel, including portions of I-80 in California. https://twitter.com/squawalpine/status/969328073240854528 https://twitter.com/CaltransDist3/status/969291203110830080 Up to 5 feet of snow may fall by this weekend in the Sierra. Strong winds are expected to continue, creating significant blowing and drifting snow with white-out conditions.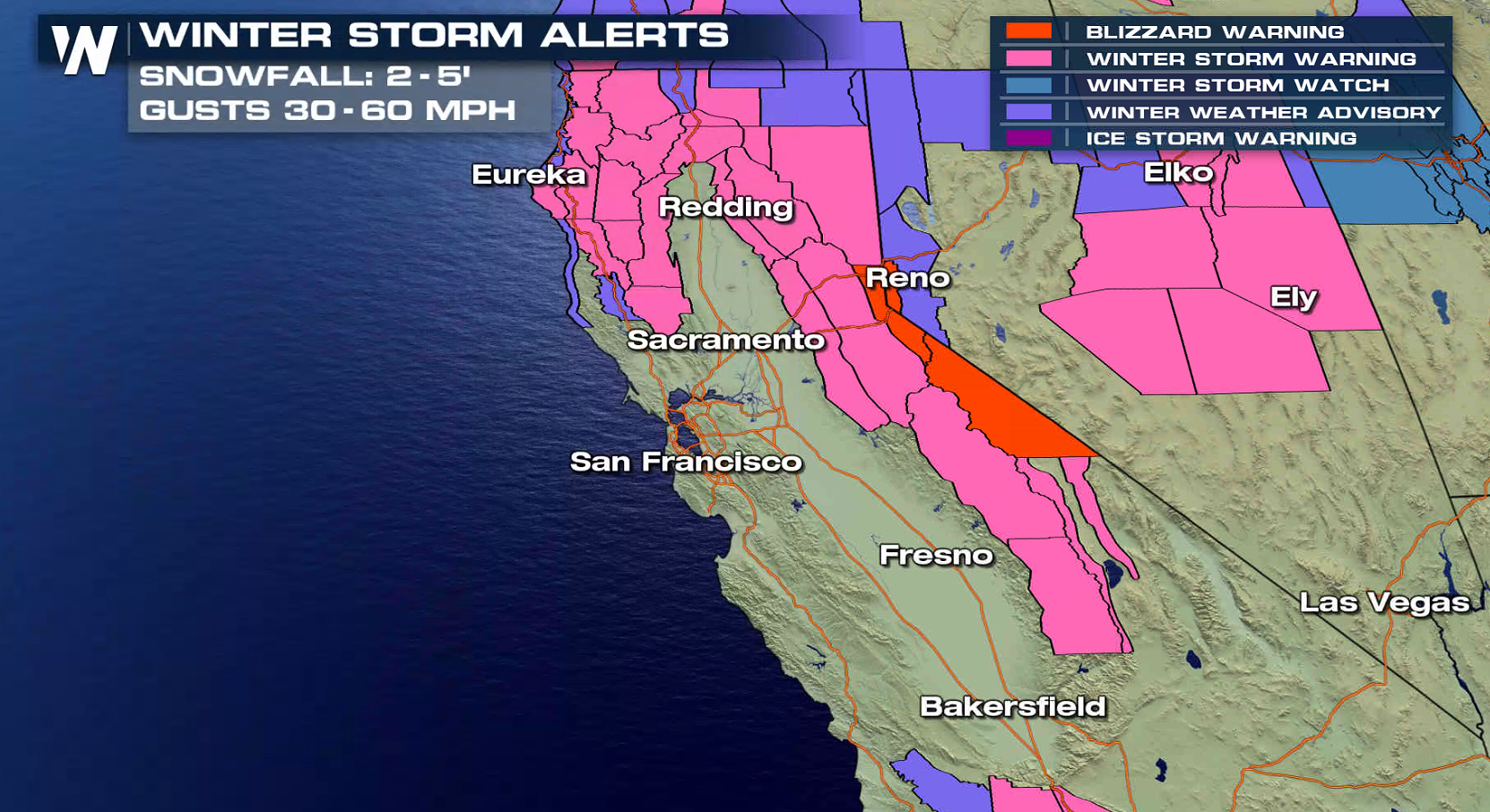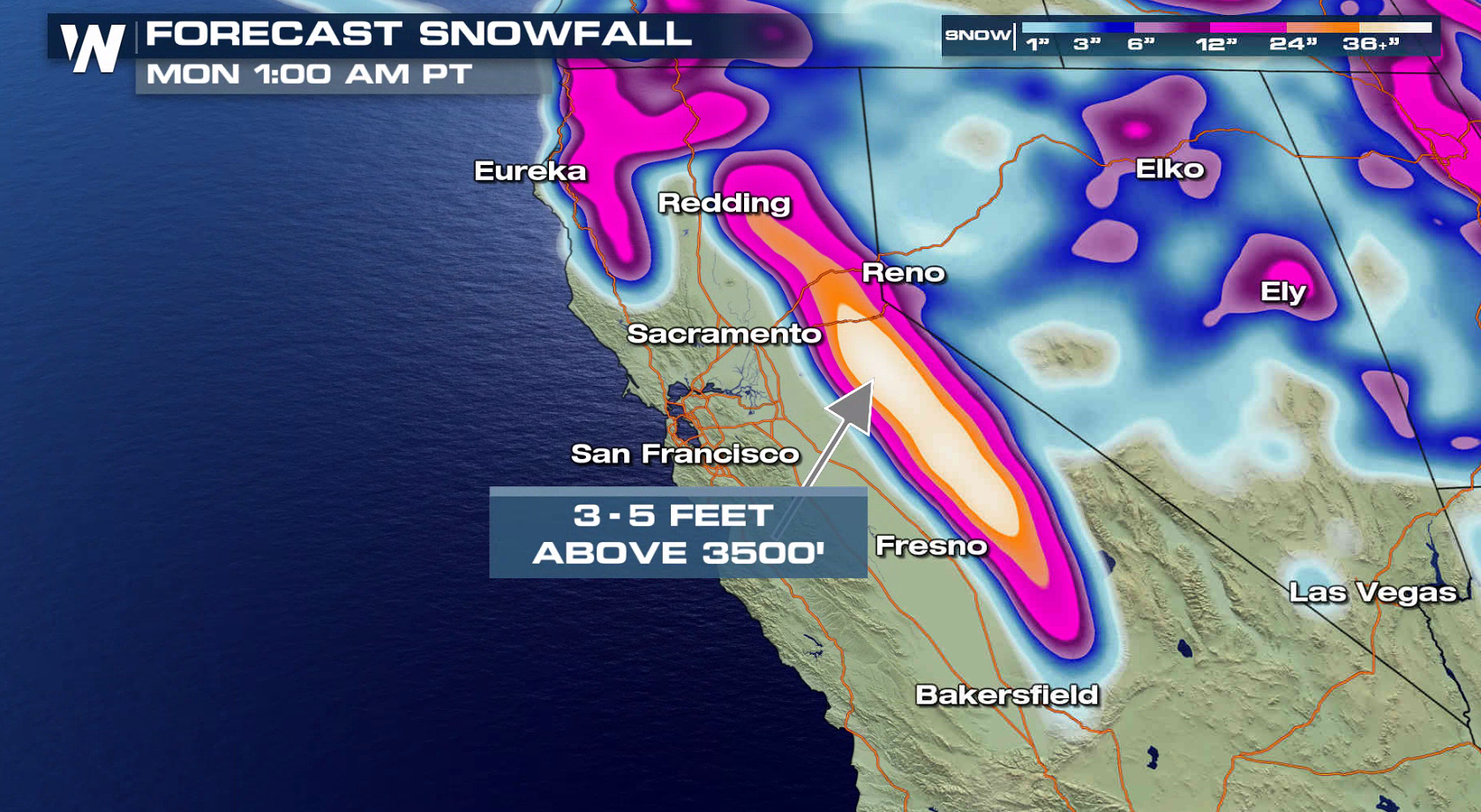 Winter Storm Warnings extend from the Cascades to the San Gabriel Mountains outside of Los Angeles.  Winter Storm Watches are in effect for the Wasatch Range.  More than a foot is expected in the highest mountain peaks.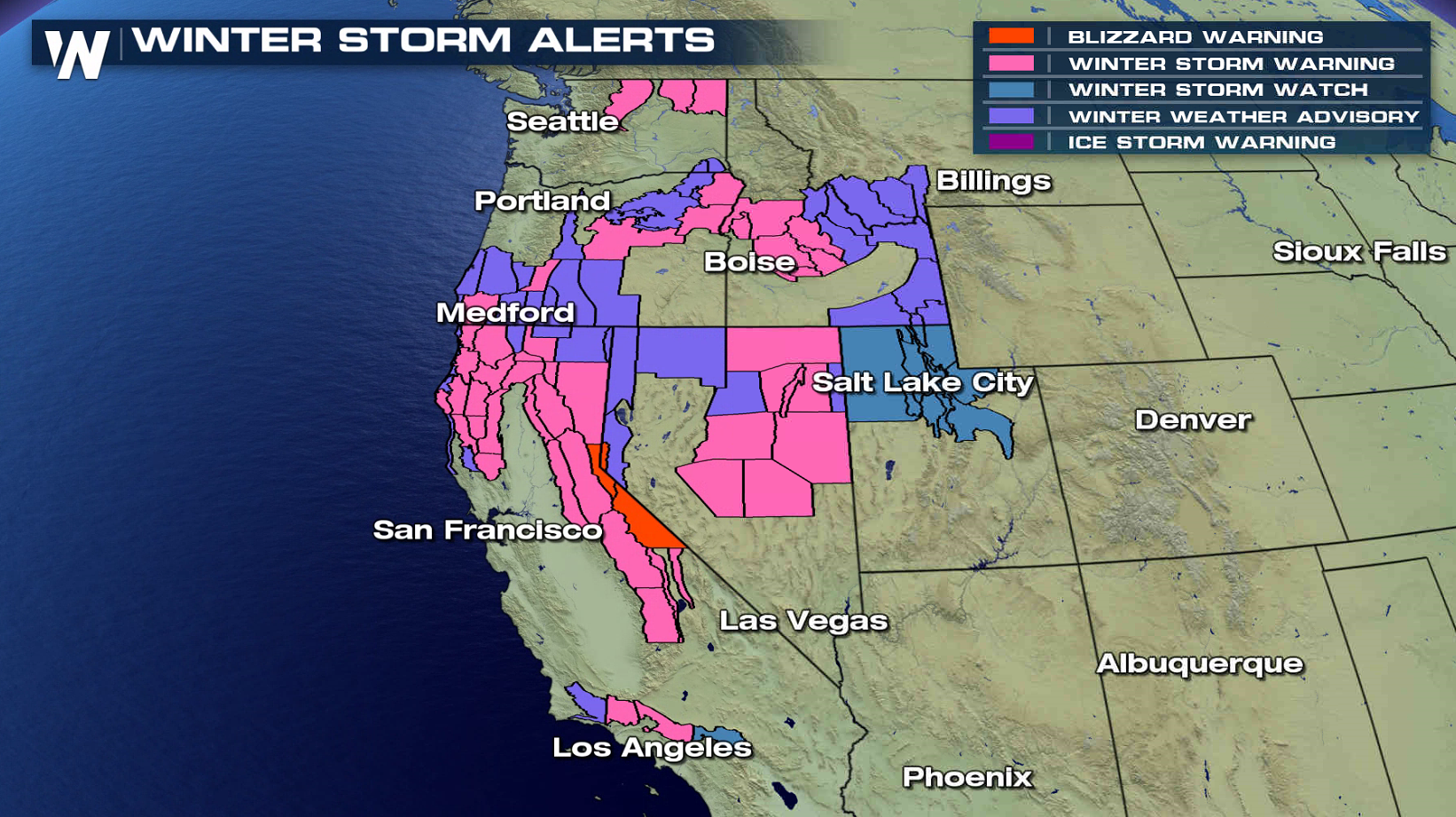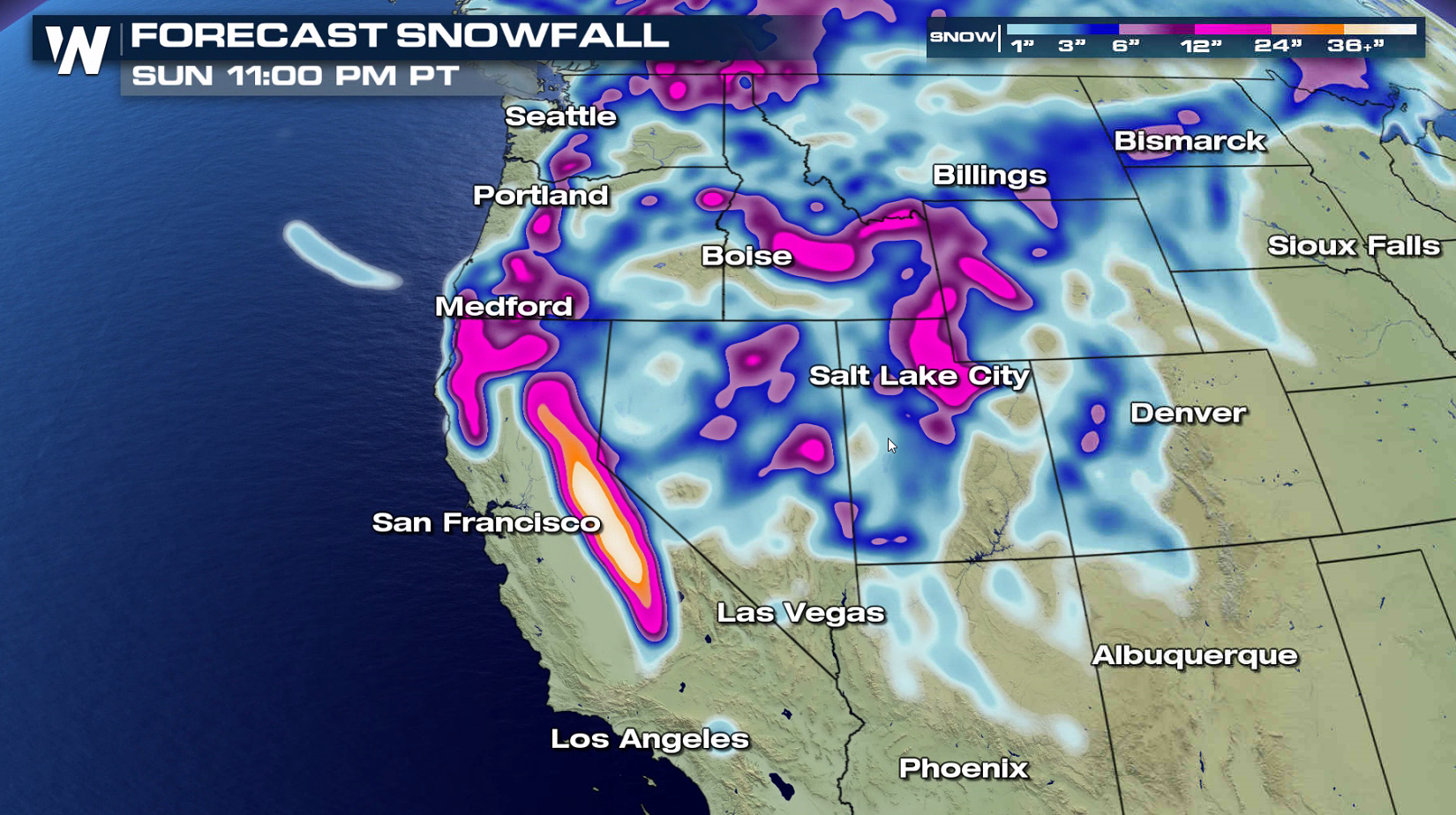 Humidity will continue to stream into the West from the Pacific Ocean, providing ample moisture for more heavy snow. A cold front will push eastward, followed by a trough to provide energy and support for snow to continue.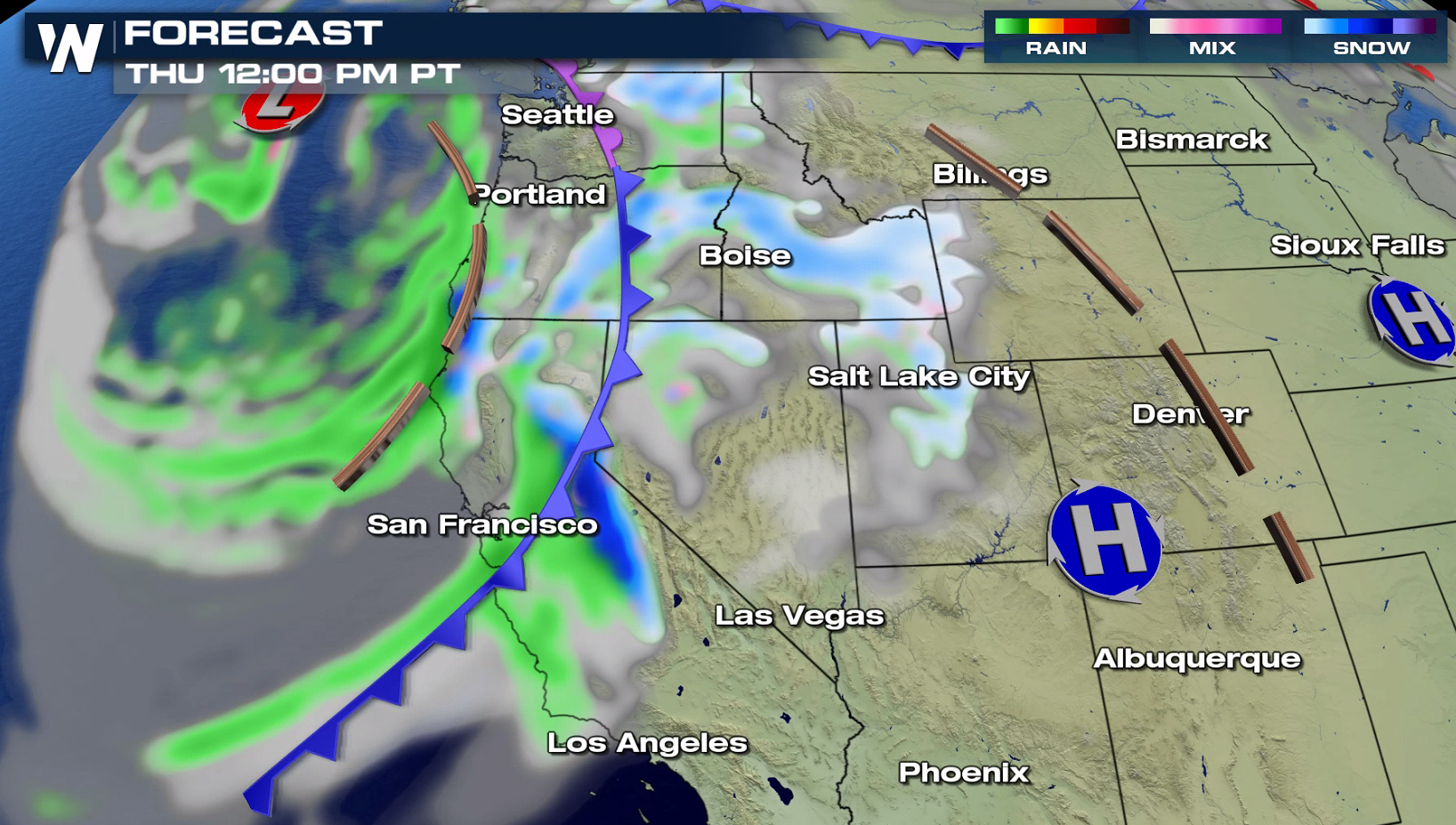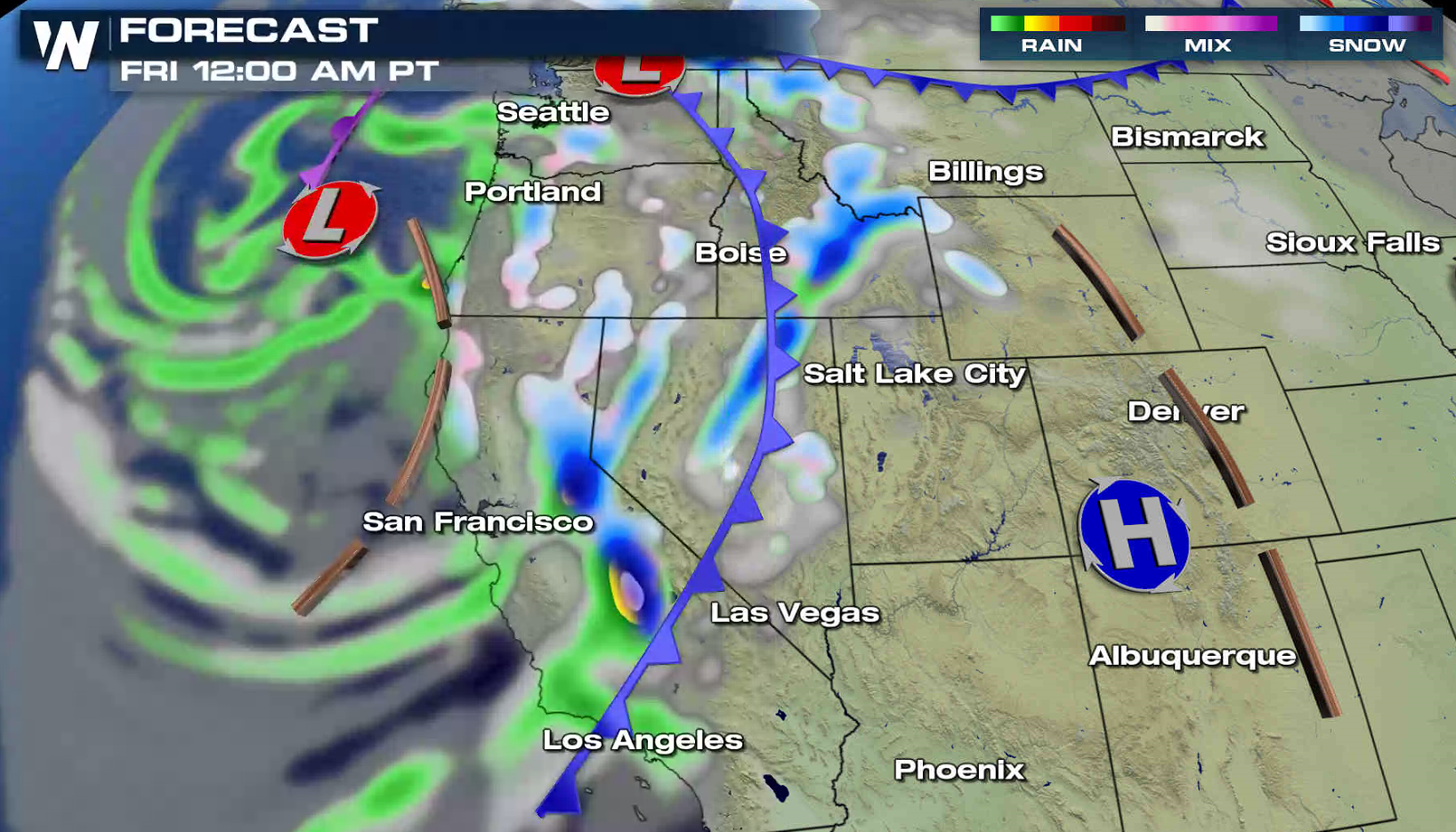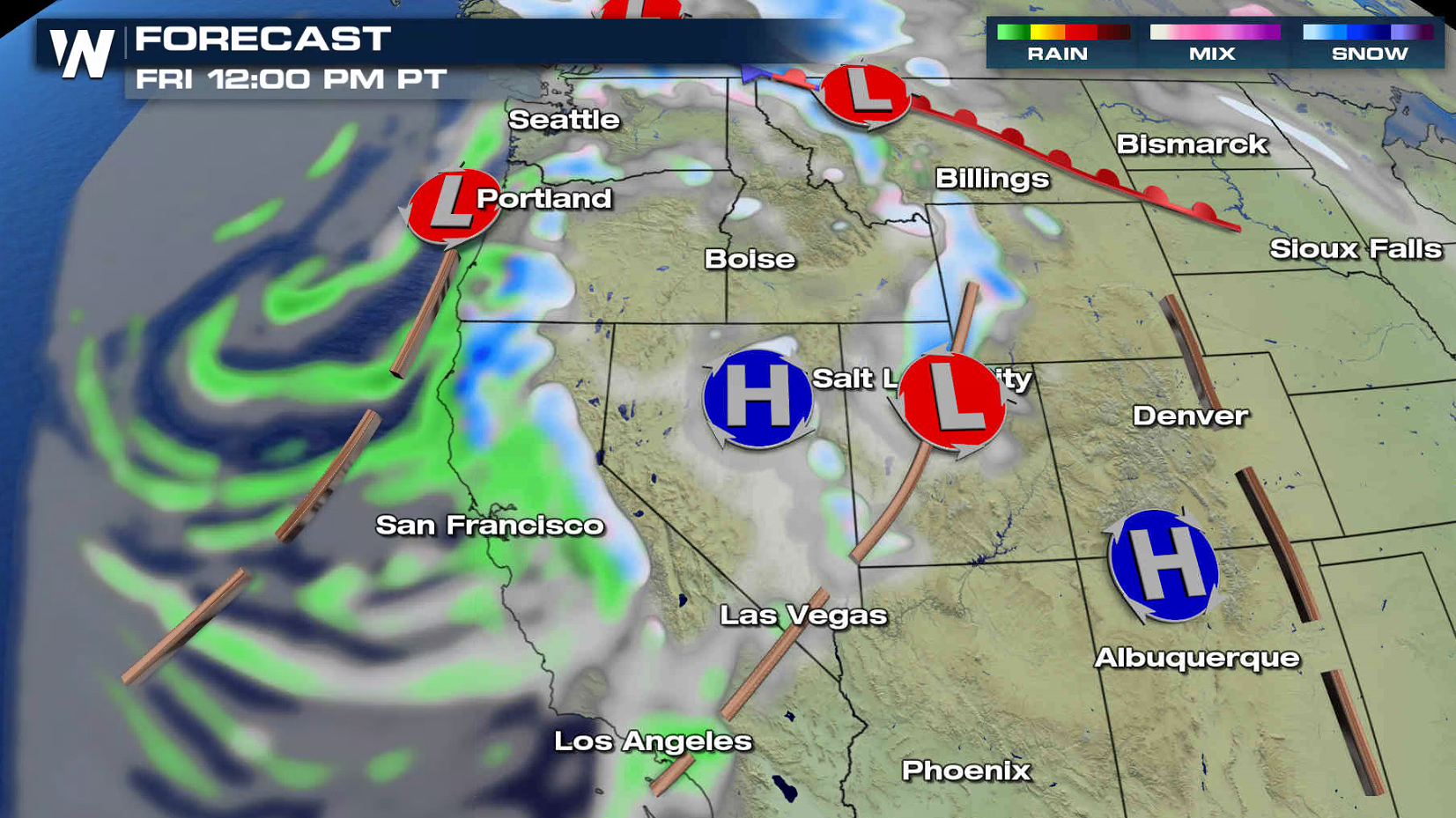 For WeatherNation: Meteorologist Mace Michaels