A blocking ridge strengthening over the Eastern U.S. through the beginning of next week will lead to increasing heat and humidity from north to south.  The sinking air mass will also limit the amount of thunderstorm activity, keeping quiet weather in the forecast for many. We set a few new records in the northeast on Saturday, soaring into the 80s and 90s in many spots!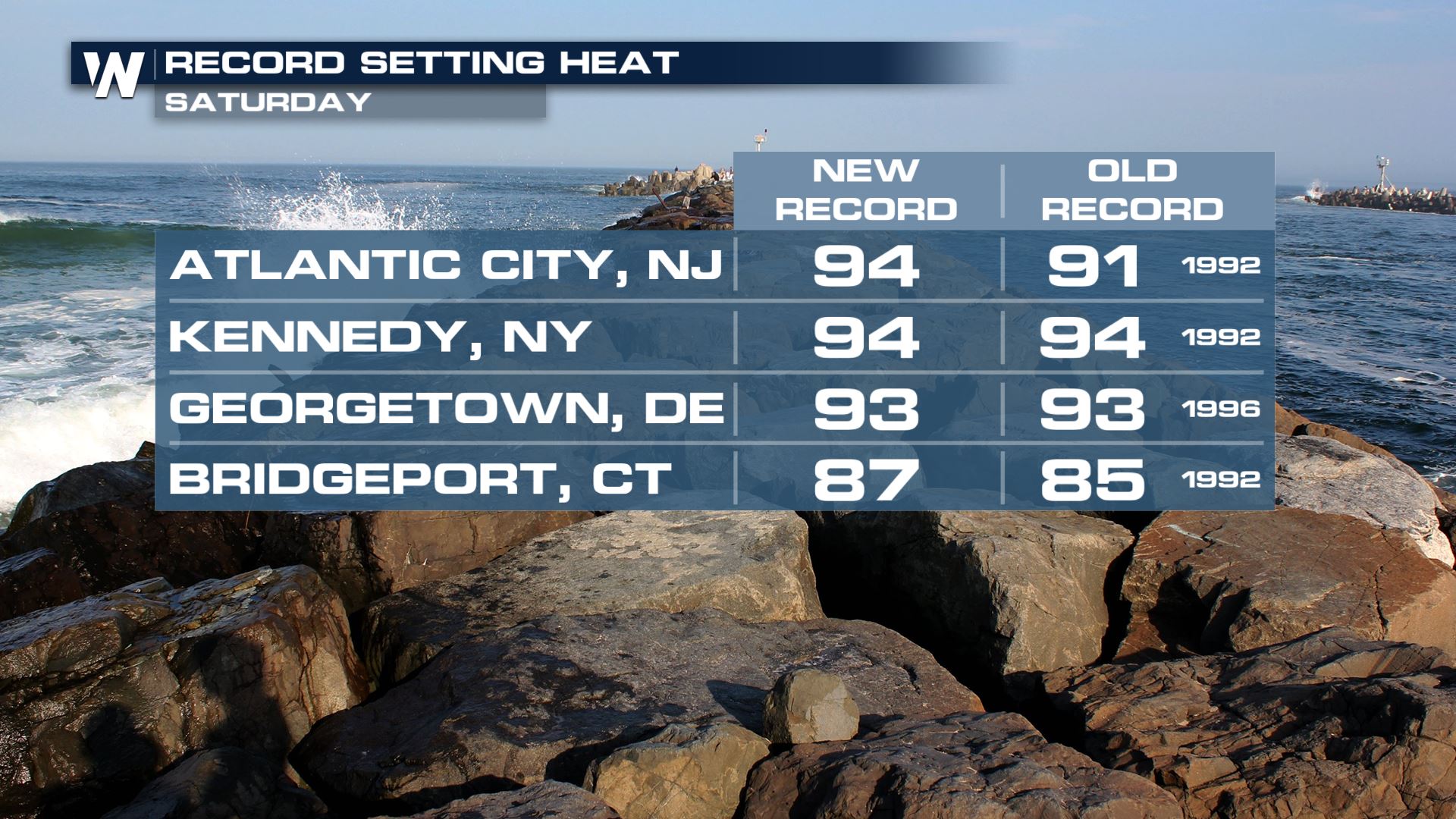 The temperature trend shows highs going into the upper 80s and nearing 90 degrees, in several cities, by the weekend. The core of the warm air near the high will be near the coast, but the edge of the ridge will push as far west as Chicago and Kansas City through Sunday.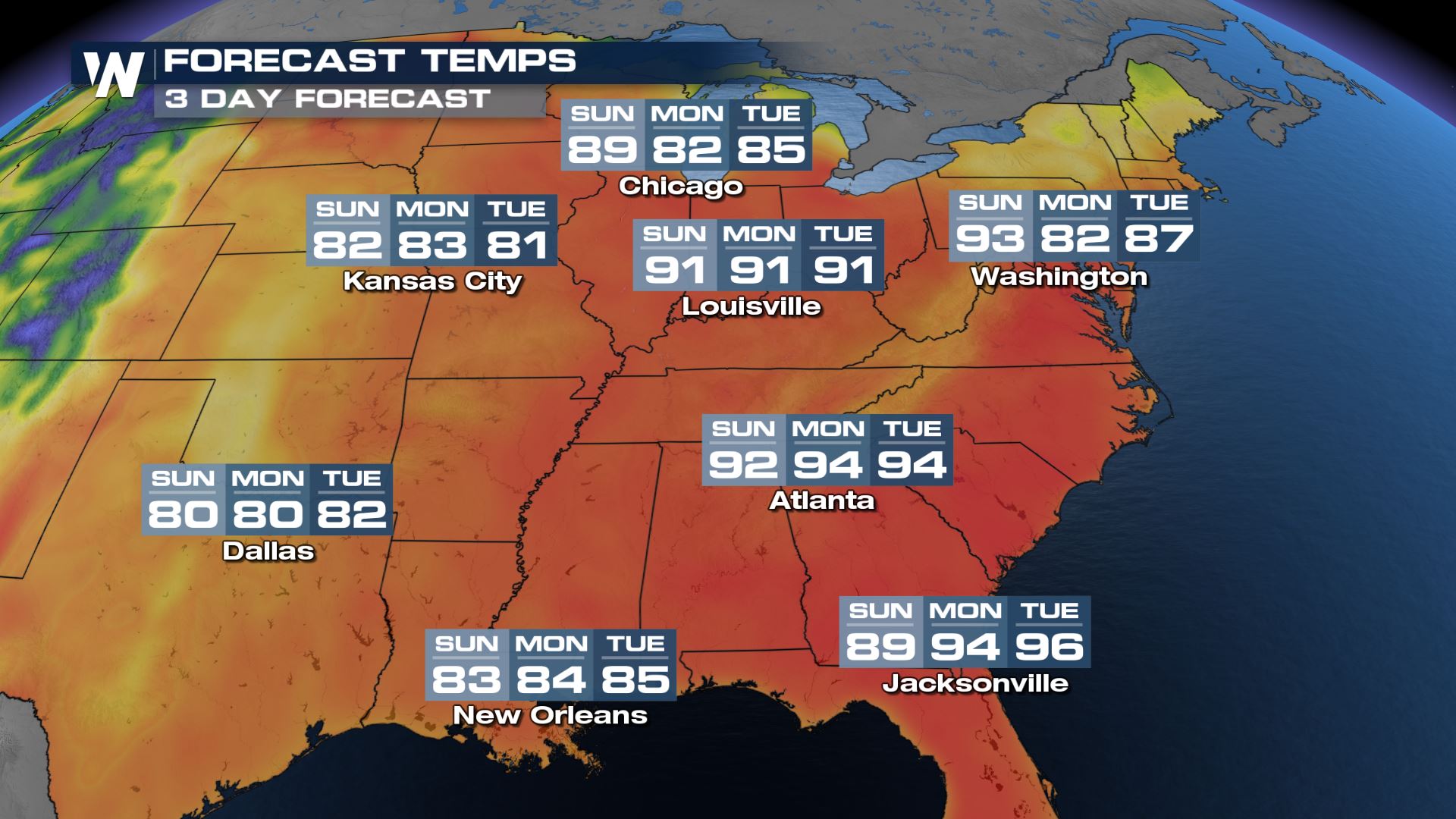 On Sunday, with 90s in the forecast, there could be records broken from the Great Lakes down into the midsouth.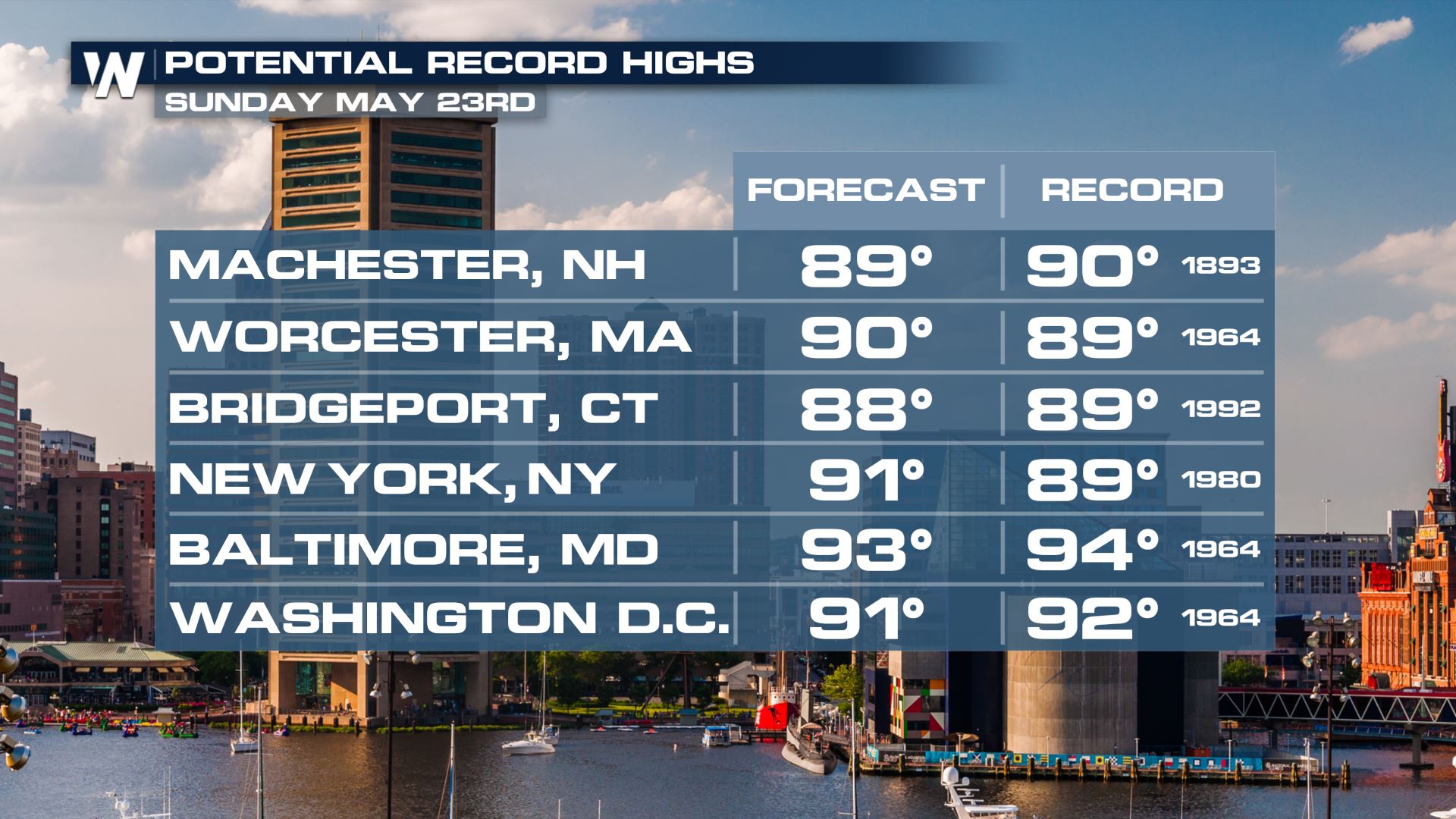 High confidence remains in the forecast for above average temperatures through the end of May. Darker colors indicate level of confidence, not departure from average.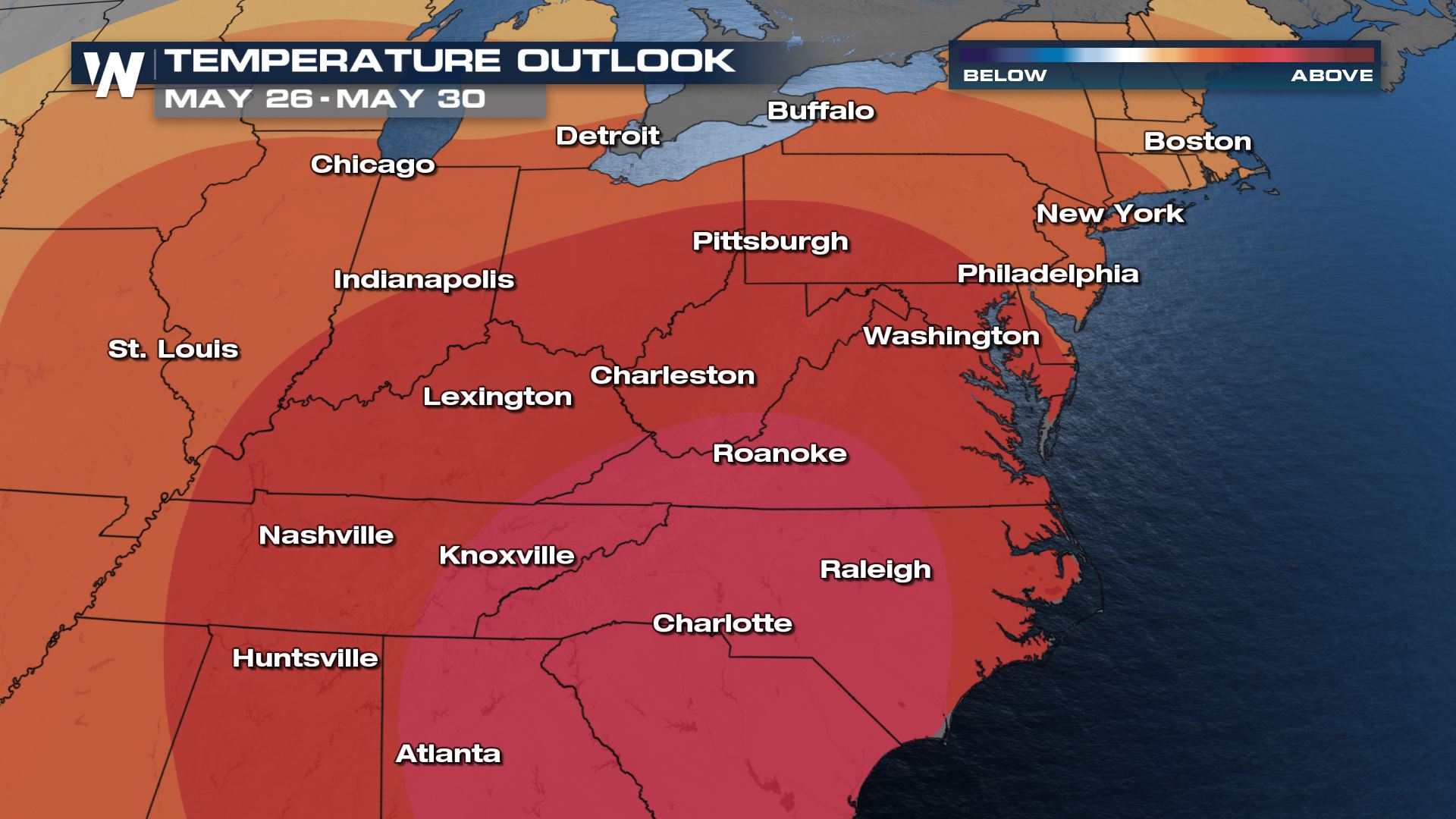 Even more records farther south could be tied or broken by the afternoon on Monday May 24th. Many of the temperatures these days will be in the  middle and upper 90s before factoring in humidity!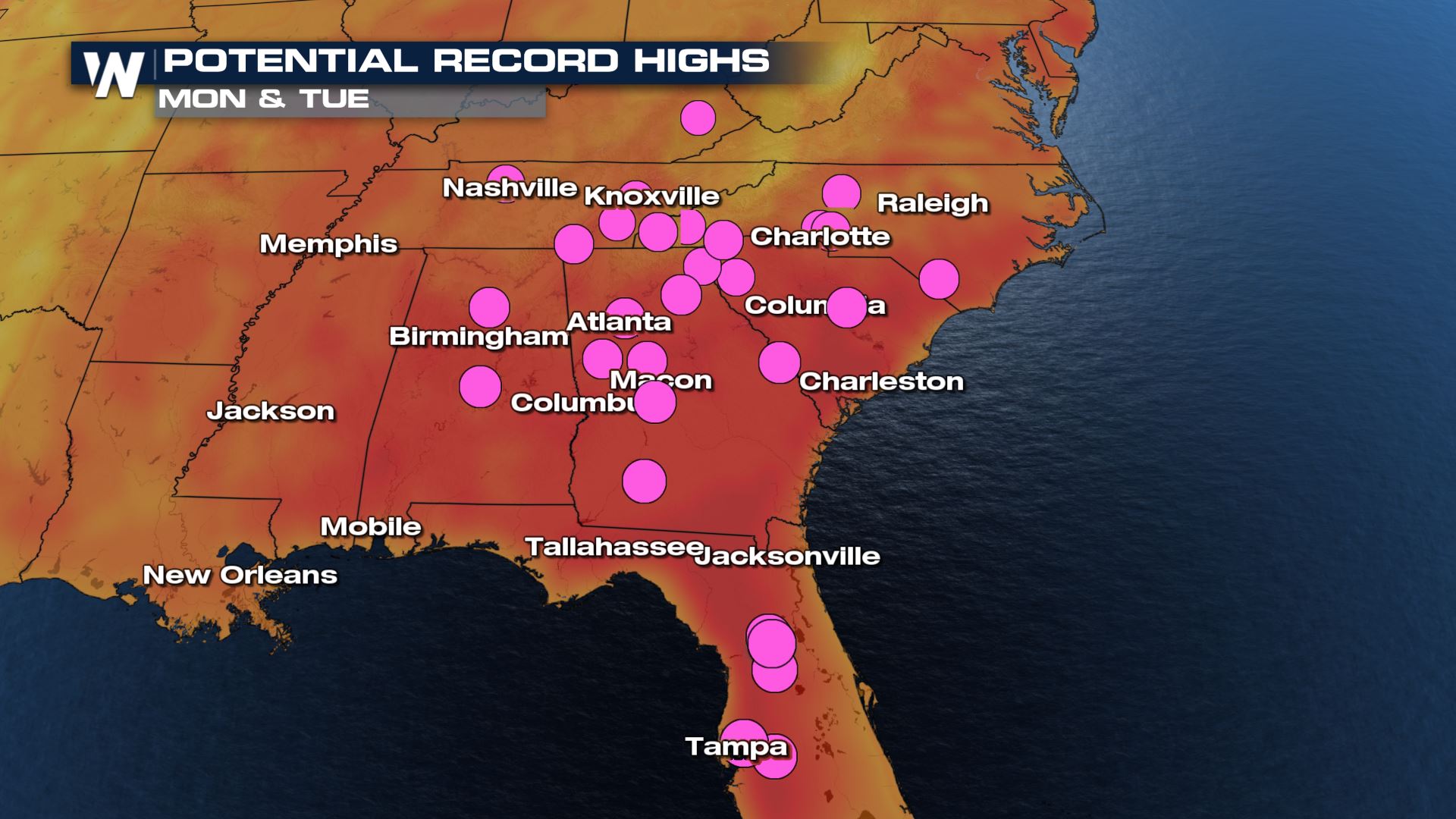 A few of those cities included are looking to reach into the upper 90s and the first triple digit mark isn't out of the question! Albany, GA, Columbia, SC and Augusta, GA will all be very close to the century mark early next week, and tying or breaking record highs.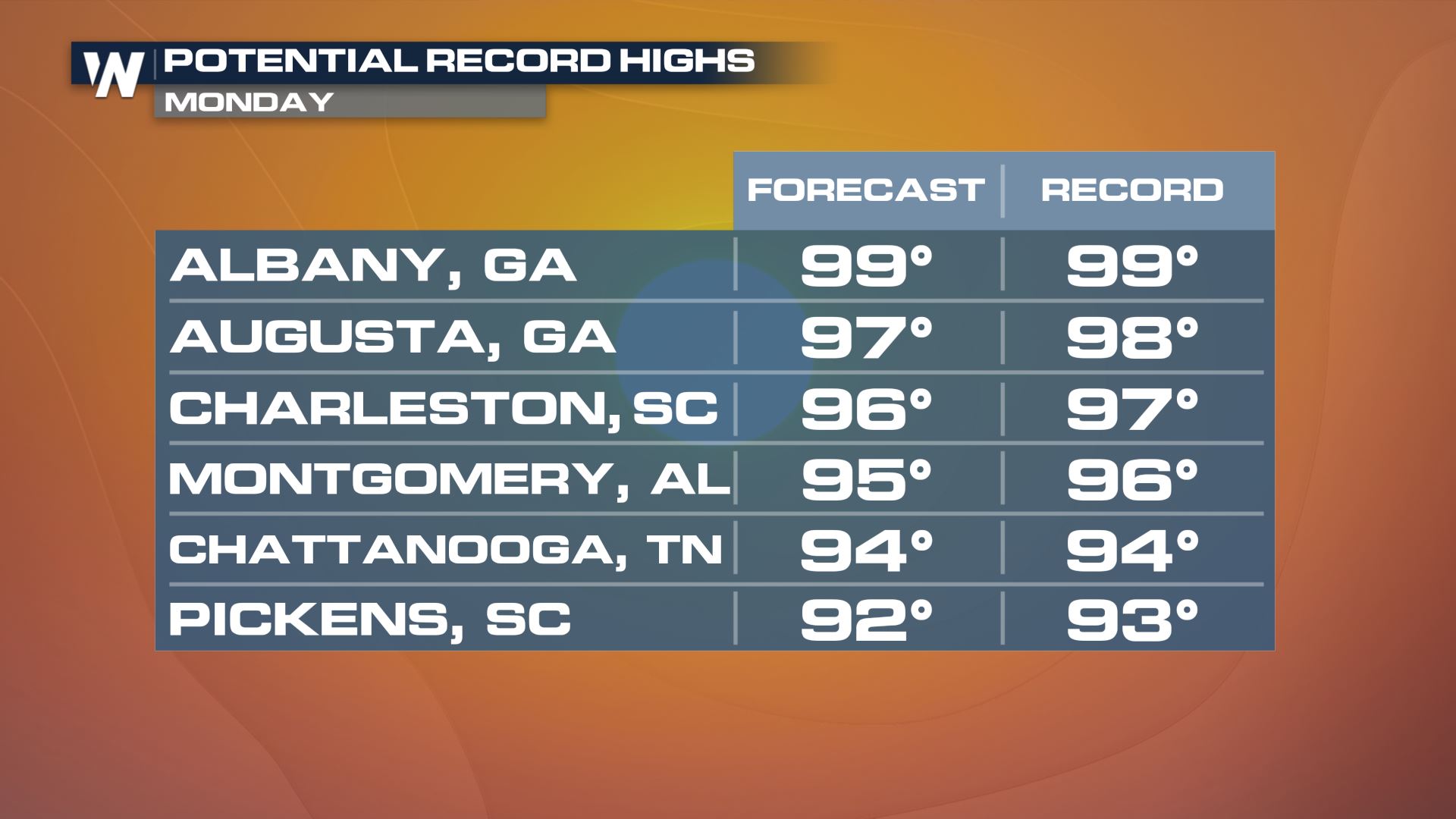 Similar to the Northeast and Mid-Atlantic, there is high confidence that the Southeast will stay above average through the end of May.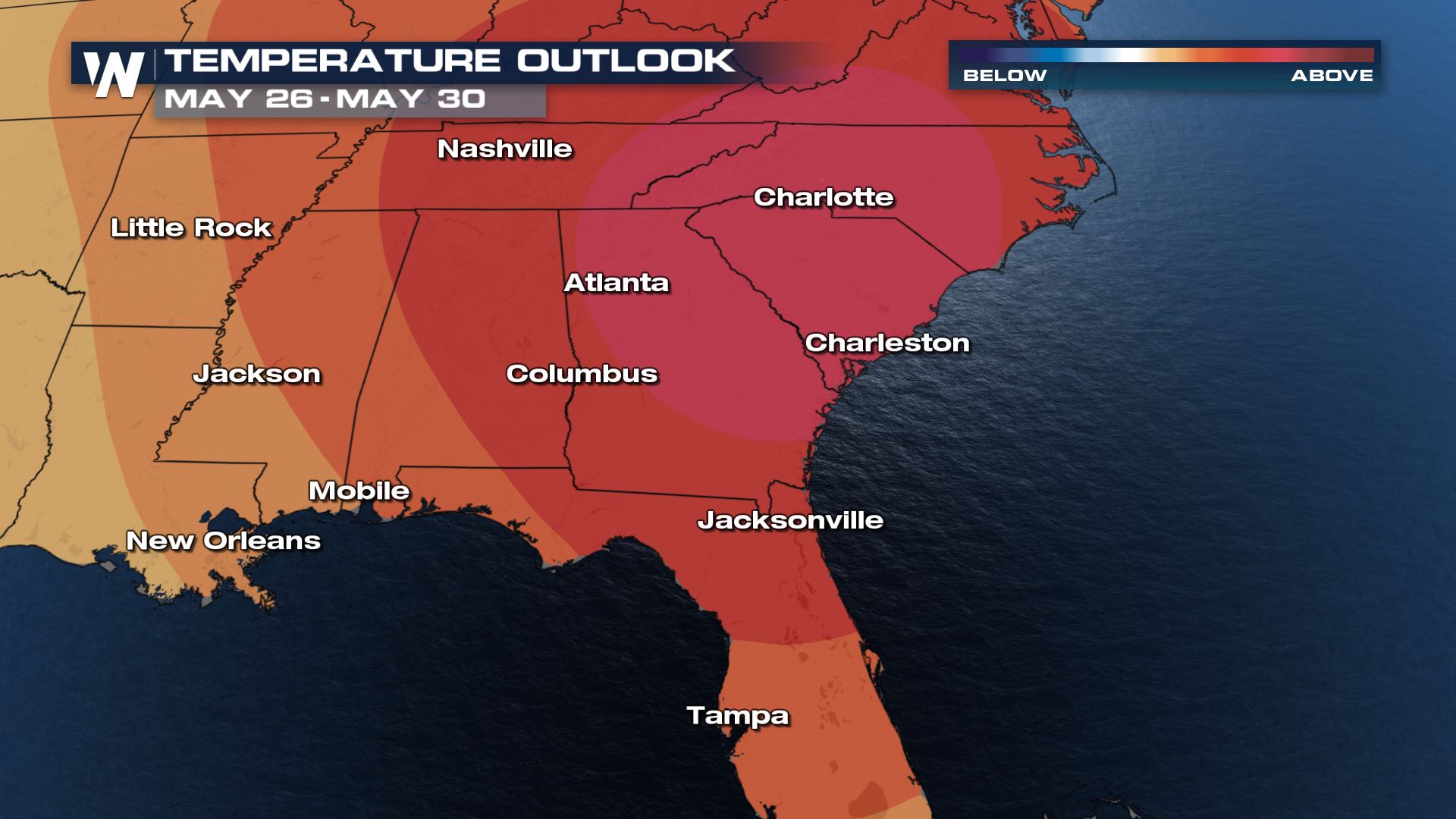 Summer heat is here! Stay with WeatherNation for updates on this and all other top weather stories. We're streaming 24/7 0n many digital platforms.